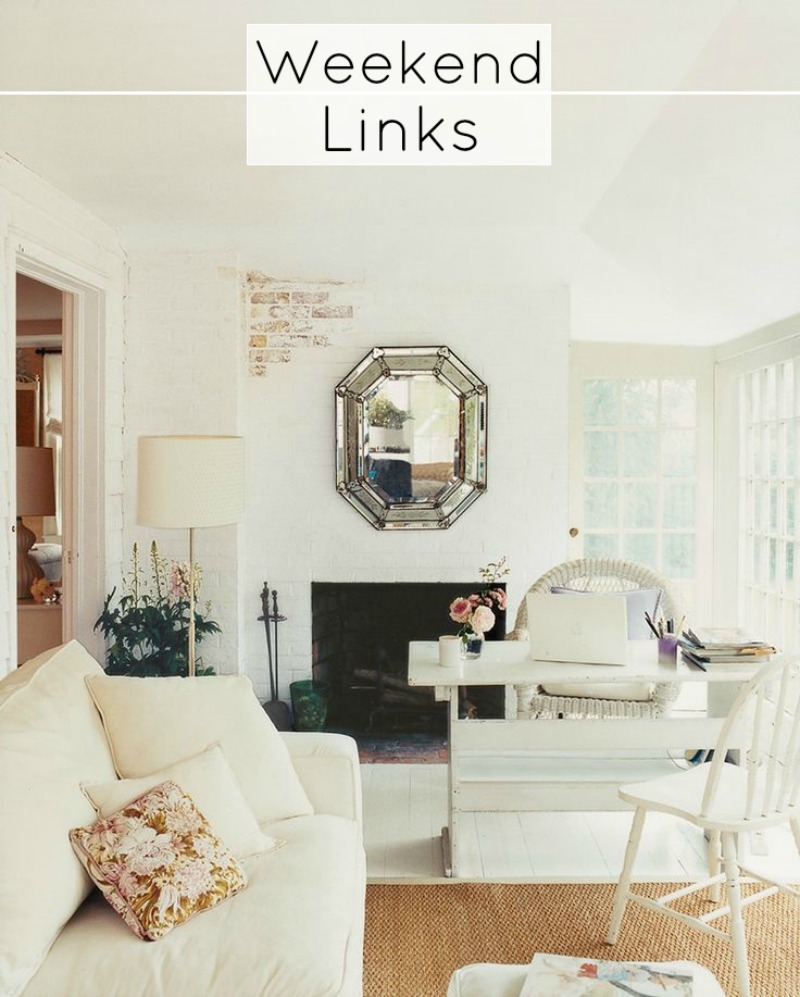 Happy Friday! This week has just flown by and I have another busy weekend ahead. We'll be celebrating a friend's birthday, catching up with friends we haven't seen in ages and enjoying this beautiful weather while it lasts. Btw, this Sunday is the first day of Fall and I couldn't think of a better way to bring in the new season than with a photo shoot with one of my favorite websites. Make sure to follow along on Instagram for some sneak peeks and behind the scenes of what really happens in preparation for a shoot. Do you all have anything fun and exciting planned? Do tell!
WEEKEND LINKS
Artist Livia Marin created a series, Nomad Patterns, of melted teacups as art. They are amazing and I am simply obsessed!
Jenny from The Little Green Notebook has her home tour in the new Domino magazine and it is so good. Here's a bit of a preview!
Whether you're single or not, learning how to manage your own money is critical. This article from Refinery29 teaches you what your money style is and how to get better organized.
While I continue to work on redoing my home office, these simple organization hacks from Domaine Home are definitely on my list.
Anthropologie recently launched their wedding registry and since we never had one for our wedding, I would include this, these, and this on my list.
This vanilla chia seed pudding with fresh fruit looks so delicious and the perfect way to start your mornings.