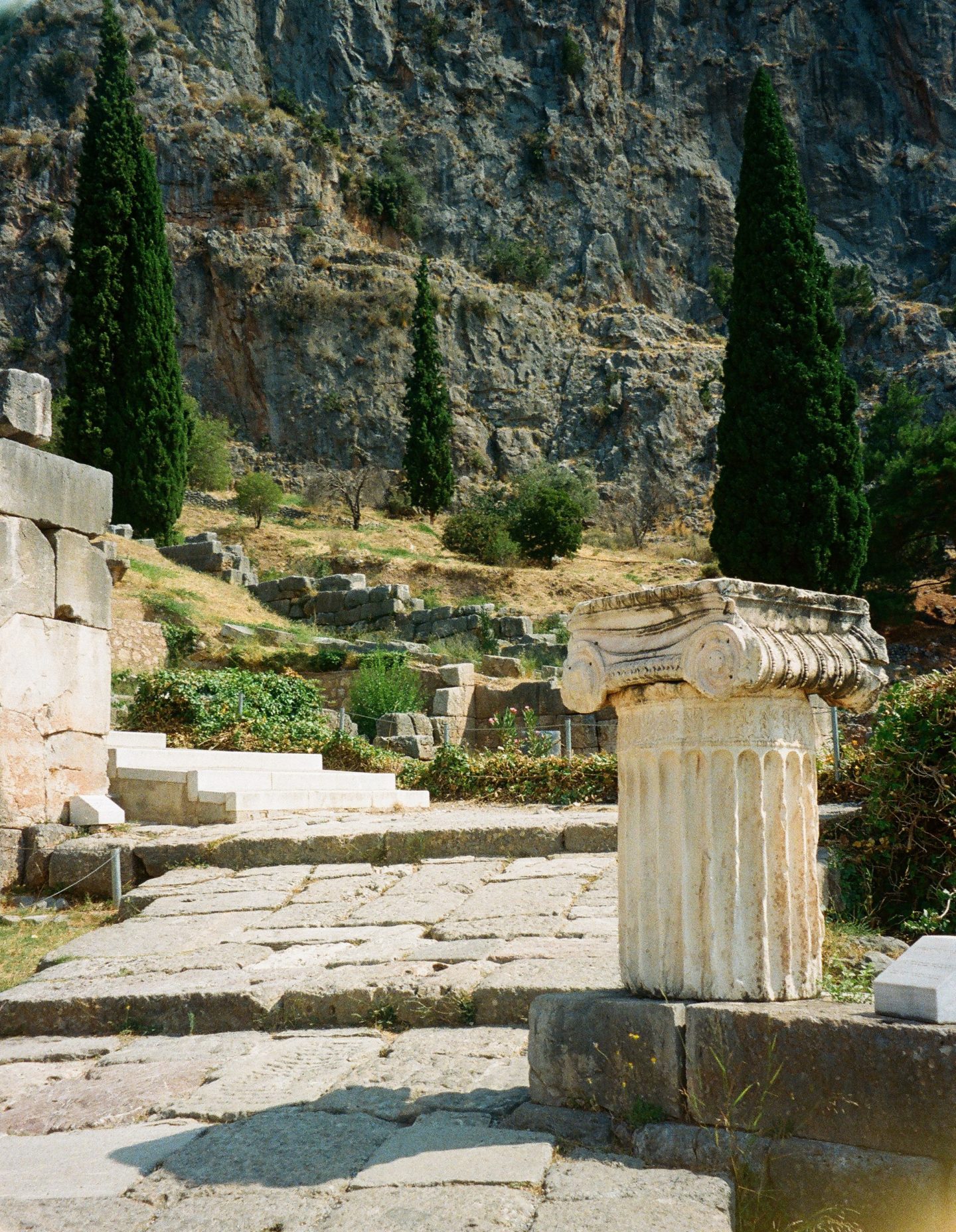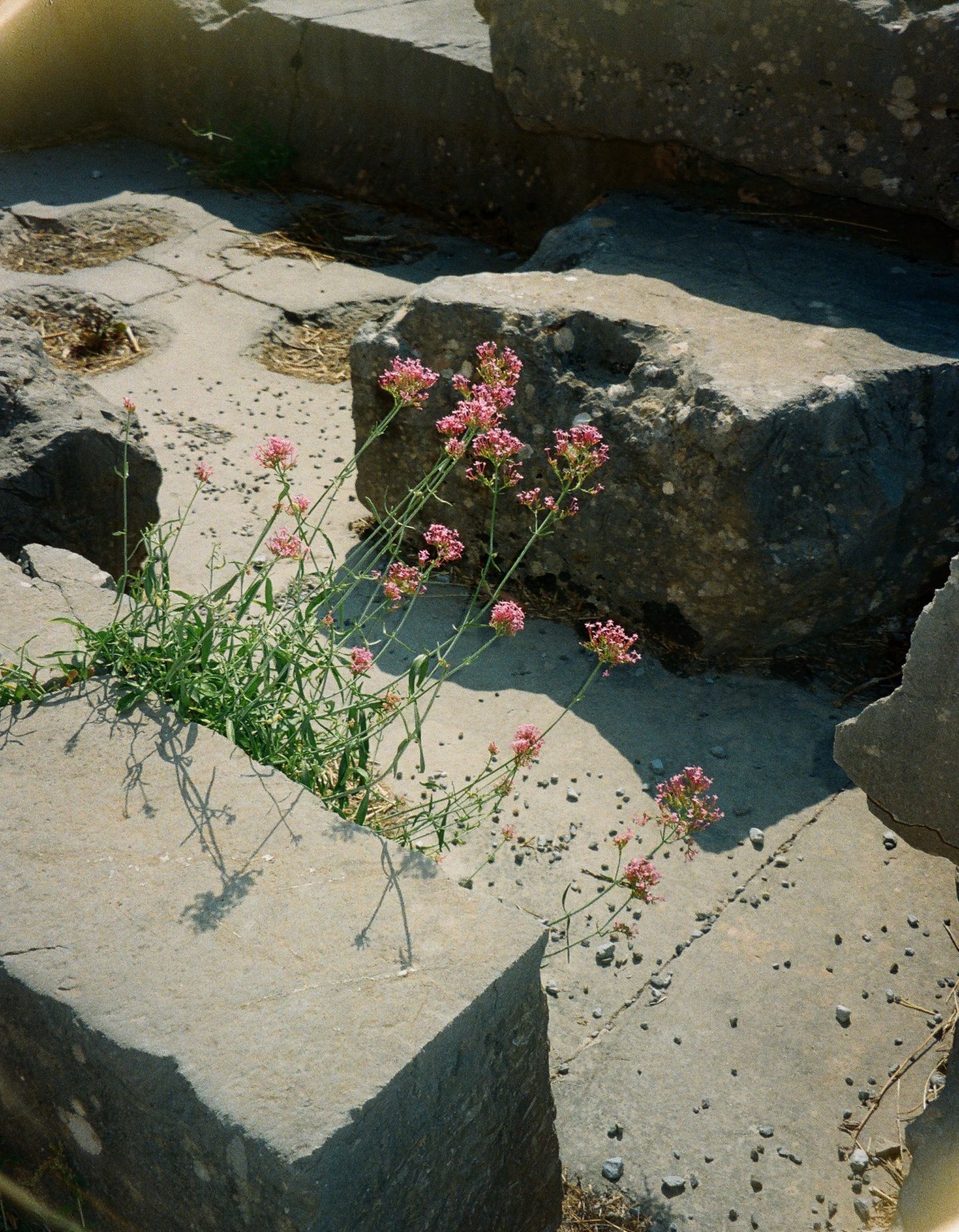 Inspiration and a Look Ahead at March 2021
March marks the beginning of Spring here in Greece. My association with seasons have been completely reprogrammed living here but I am more than happy to welcome Spring earlier these days. If you saw in my IG stories, the spring tradition of "Marti" dates back to Ancient Greece. The custom is to wear a red and white threaded bracelet for the entire month of March. The bracelet was said to protect from the strong rays of sun. At the end of the month, the bracelets were placed on rose bushes, trees and even water pitchers.
March is feeling hopeful. Hopeful that our lockdown will slowly ease; that vaccines will be readily available and that we'll be able to travel again freely. The days are longer, the flowers blooming and there's an energy about a new month. Isn't there?
---
MARCH AGENDA
This month is all about The NoMad Edit website. I'm in the final stretch and between calls with brands/vendors/artisans, I am also finalizing the website and printed material. Inventory is starting to trickle in and my apartment is starting to resemble more of a storage warehouse these days. There are a lot of decisions to be made, which always stresses me out because they feel so final. But I feel excited to see things finally come to fruition and can't wait to share it with you all.
Since lockdown is still going strong here in Greece, I am putting a bit more energy in my internal surroundings. Purchasing more plants for the house is on the agenda. Give me all the greenery, please. Our space is long overdue for curtains and some artwork. I believe that artwork should be collected over time. But I also believe in affordable pieces and pieces that spark joy. Adding a few inexpensive posters of Yiannis Moralis' work to the space.
---
INSPIRED BY
Flora Graeca by John Sibthorp. Described as "the most costly and beautiful book devoted to any flora". The book is dedicated to the botanical expeditions in Greece and Asia Minor in the late 18th century. Each plant was dried and labeled and then 966 colored sketches were created. I found the Gennadius Library of the American School of Classical Studies in Athens houses one of the 25 copies ever printed.
Color. I have been wanting to wear more bright colors lately. Maybe it's the excitement of Spring around the corner or simply the energy of the Mediterranean. Either way, I'm finally shedding the black uniform of my previous life. I even bought this floral sweater that I have been wearing nonstop.
The Aegean. I've been all-consumed by the launch of The NoMad Edit and our first collection which is inspired by Summers on the Aegean. I've been daydreaming of days seaside for months now. The April issue of Conde Nast Traveller has a transportive article on Paros, one of my favorite islands. It has me in full planning mode. For some additional Aegean inspiration check out this and this.
Art. I recently discovered the artwork by Yiannis Moralis and love his Erotic collection.
Weekend Farmer's Markets. Frankly, this is a constant source of inspiration, but especially now as I look forward to it as a weekend outing. Between lockdown and strict curfews, waking up early on a Saturday morning to peruse the fresh bounty is becoming a favorite weekly tradition. Not to mention, it's a great opportunity to eat in season and support local farmers. A lovely reminder that good, healthy food should be affordable and accessible, not a luxury. I also pick up a bouquet of fresh flowers and it truly brightens my day.
---
WORDS AND MUSIC
Words by Henry Miller in The Colossus of Maroussi. A reminder of the beauty amidst the chaos in my chosen country. Despite the graffiti, pollution, noise, bureaucracy and so on; the light here is indeed holy and perhaps that's what I've been chasing my whole life. The light.
"Here the light penetrates directly to the soul, opens the doors and windows of the heart, makes one naked, exposed , isolated in a metaphysical bliss which makes everything clear without being known"
Music. I've been listening to quite a bit of vinyl these days. Mostly bossa nova and samba. I'd really love to add a bit of Chet Baker to the mix and Hercules and Love Affair.
---
THINGS I'VE BEEN EYEING
I've had my eye on a few special pieces this month, both for the home and my wardrobe.
Let's keep in touch! Bloglovin / Instagram / Twitter / Facebook / Pinterest