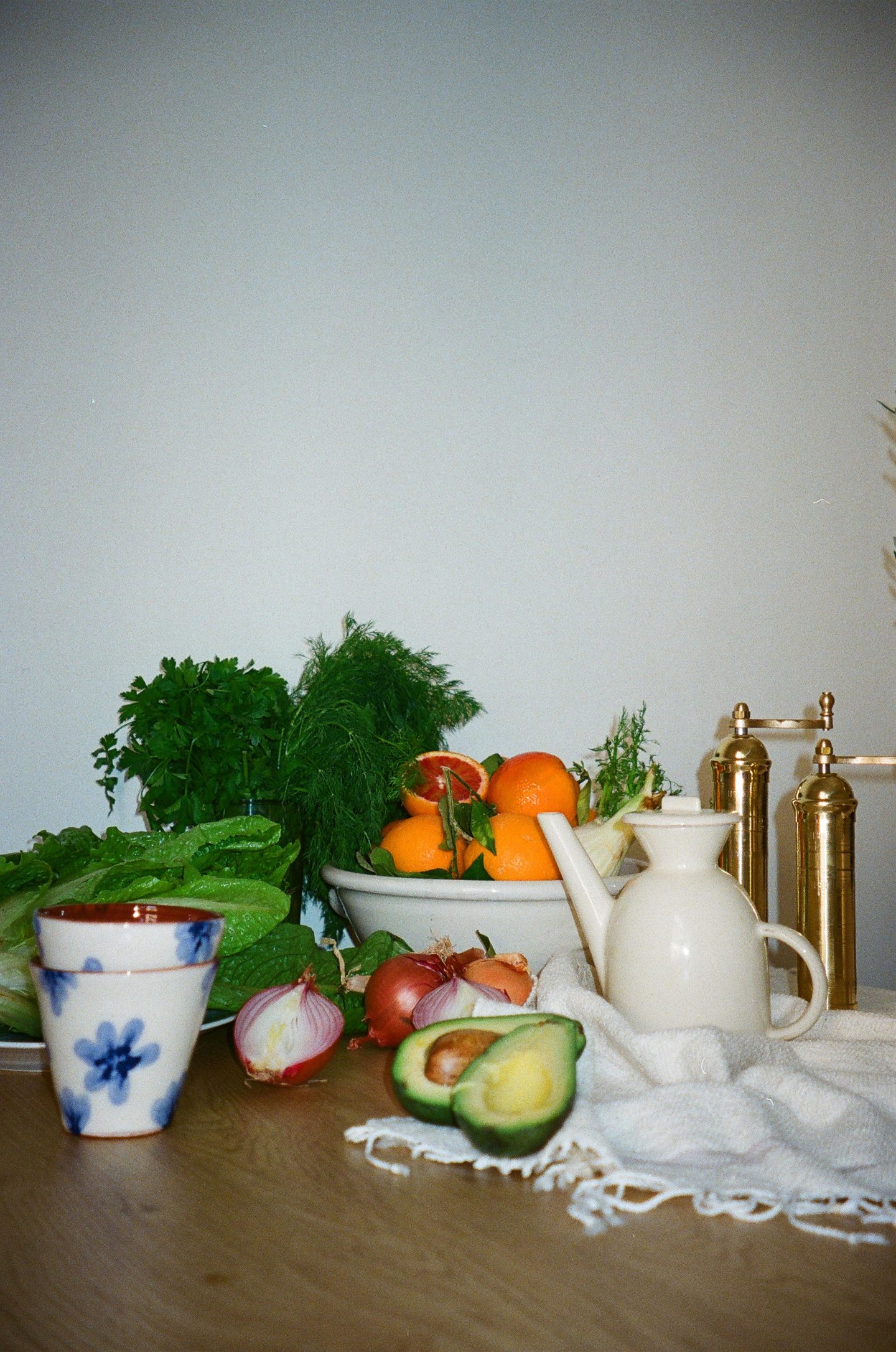 THE RECIPE
This salad was inspired by a similar one I tried years ago on a vacation in Costa del Sol, Spain. I remember I was so taken aback by the flavors that I ordered it every day for lunch. Years later and I am still thinking about that salad, so much in fact, that it inspired me to create my own version of it.
This citrus salad is the perfect way to enjoy winter citrus and is especially easy to throw together. The unexpected flavors make it a meal on its own but elevated enough for entertaining guests at a dinner party. Remember those? Combining the flavors of citrus with creamy avocado and salty parmesan with the freshness of dill and the unexpected bite of fennel will truly make this one of your favorite go-to salads this Winter.
Featuring the Atlas salt and pepper mills in brass and copper; watercolor floral ceramic cup set – all, The NoMad Edit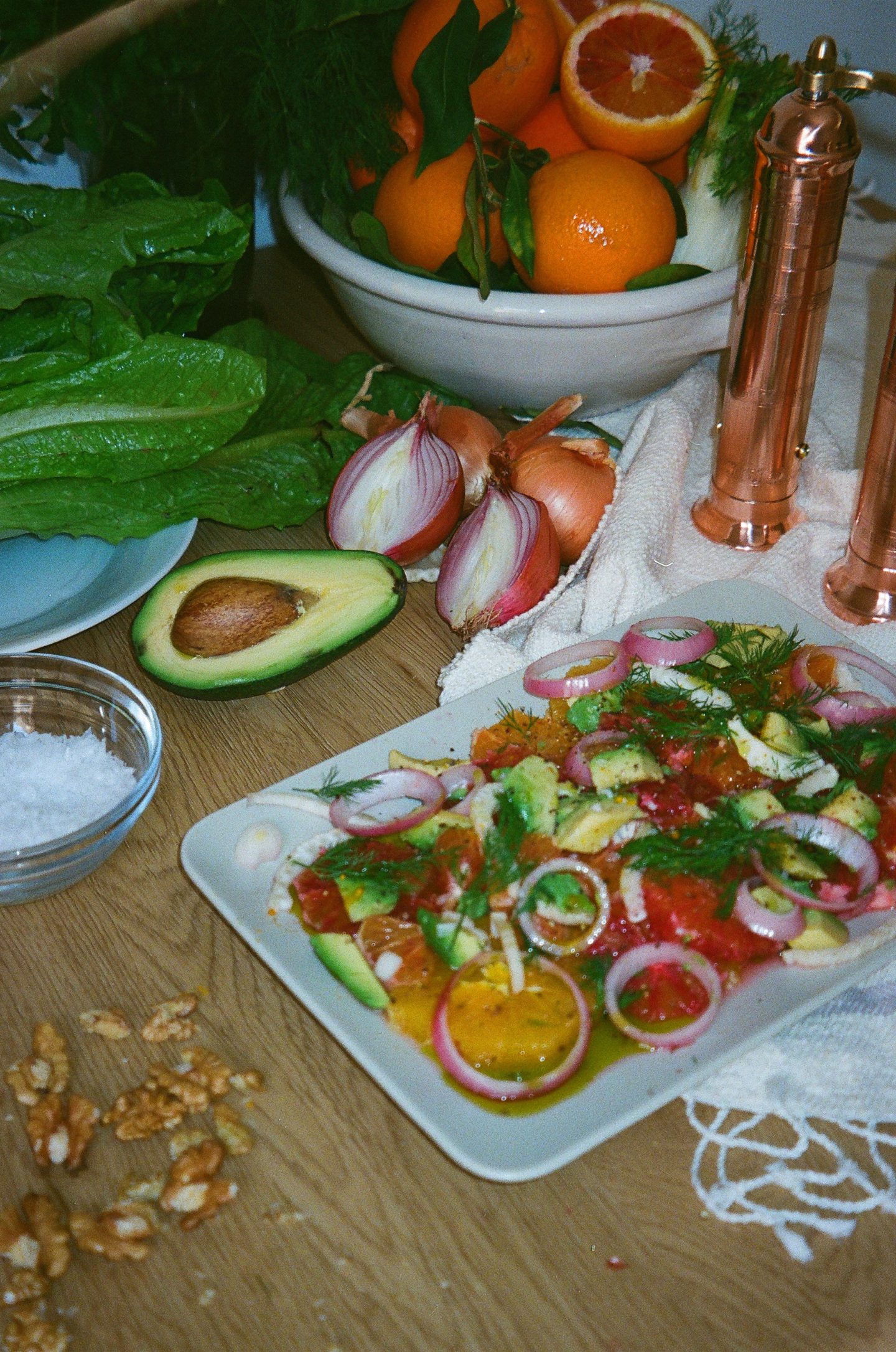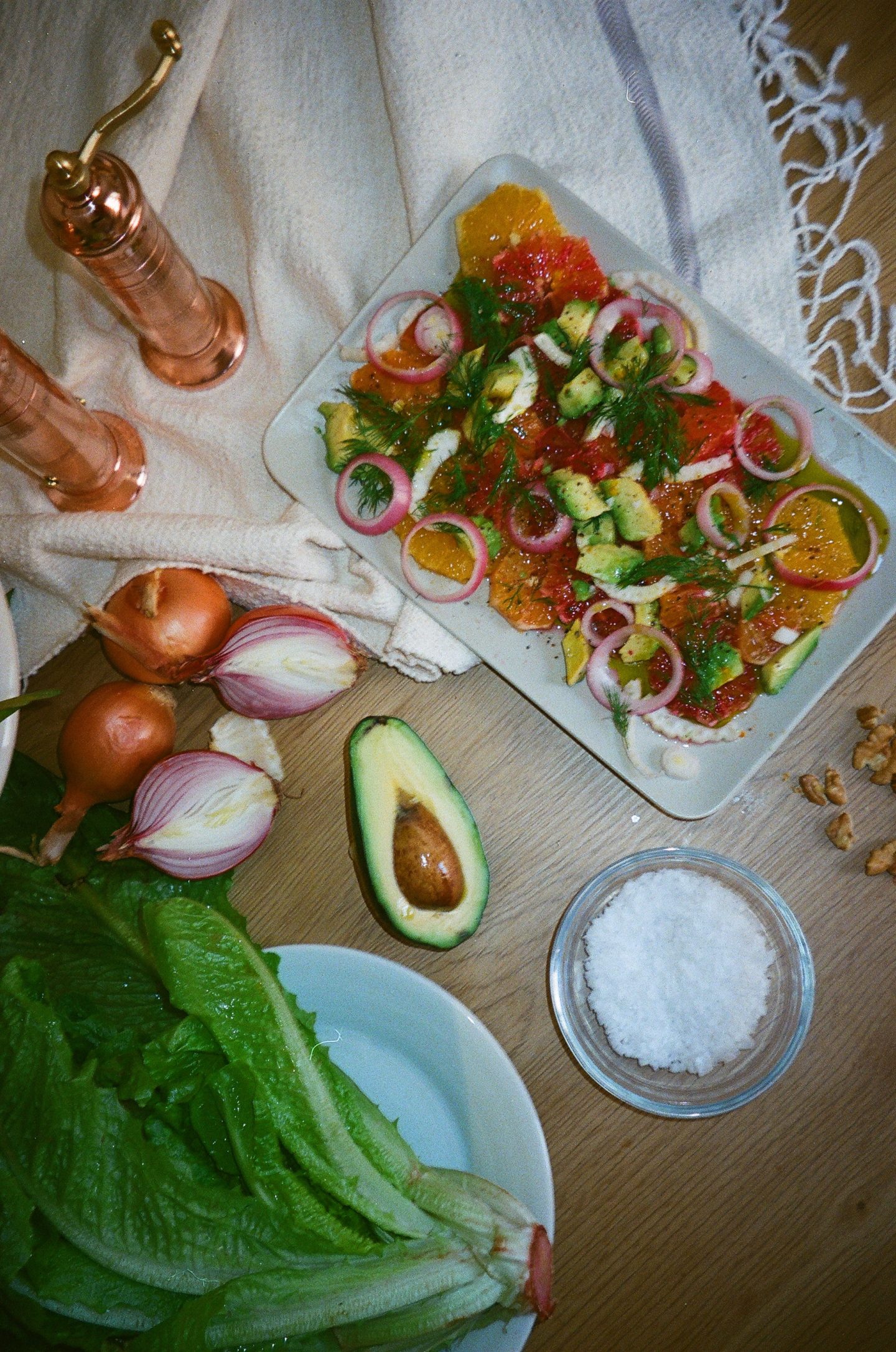 ---
INGREDIENTS
---
1 medium red onion, sliced
3-4 medium citrus – a variety of oranges and blood oranges, peeled and sliced in medallions
1 small fennel bulb, thinly sliced
freshly ground kosher salt and black pepper
1 avocado, chopped
1/3 cup of EVOO
1/2 cup fresh dill, chopped
crumbed parmesan cheese for serving
1/4 cup of halved walnuts – optional
---
INSTRUCTIONS
---
1. Think of this salad as building layers of flavor. Start with setting your base layer of citrus; I love to use a combination of blood oranges and regular oranges. Add your next layer of thinly sliced fennel and red onion followed by chunks of creamy avocado. I love to add halved walnuts for that extra crunch and a dose of heart-healthy fats. Balance it with fresh dill and salty aged parmesan.
2. To finish, top off your salad with high quality EVOO – we love LIA for its higher concentration of "polyphenols" including oleacein and oleocanthal which have remarkable health benefits – specifically decreasing inflammation.
3. Add freshly ground salt and pepper to your liking and serve! We especially love the brass and copper Atlas S&P mills from The NoMad Edit for a superior grind.
Let's keep in touch! Bloglovin / Instagram / Twitter / Facebook / Pinterest