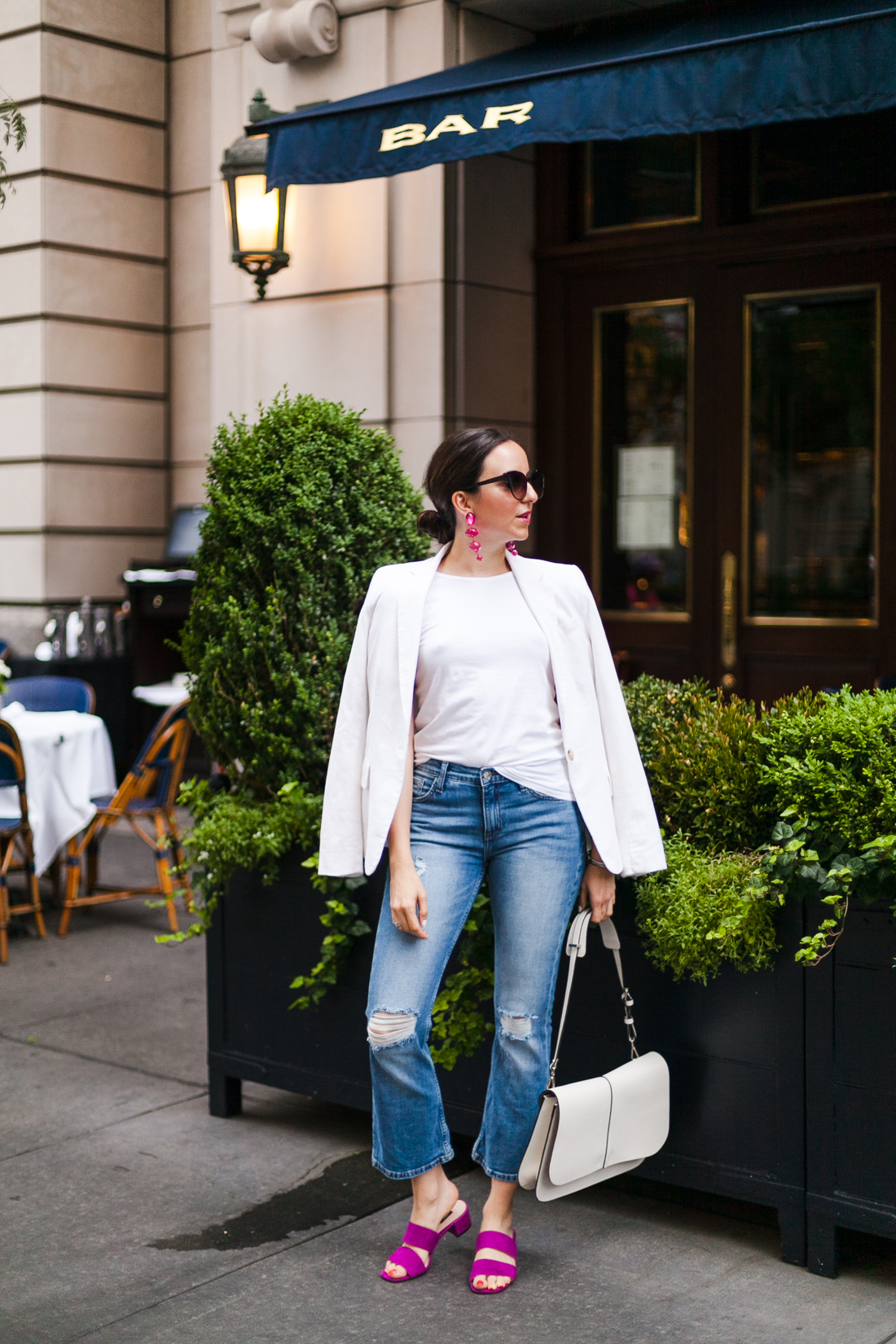 I hope you all had a enjoyed the long holiday weekend! I arrived late last night from Athens and am already back at it this morning. #cantstopwontstop I get asked all the time on how I am able to take this much time off of work and I've said it before, I don't take sick/personal days, I take vacation days! I'll put together some tips on how to maximize your vacation time with a traditional, corporate job. This trip, I managed to spend two weeks visiting family and friends both in Serbia and Greece and it went by all too fast. But don't all vacations? En route to the airport, we got a flat tire on the highway and I barely made my flight back home. Since I was reluctant to leave in the first place, as I always am when leaving Greece, I took this as a sign…. obviously 
For more ideas on how to style denim, check out my posts here, here and here.

DENIM FOR SUMMER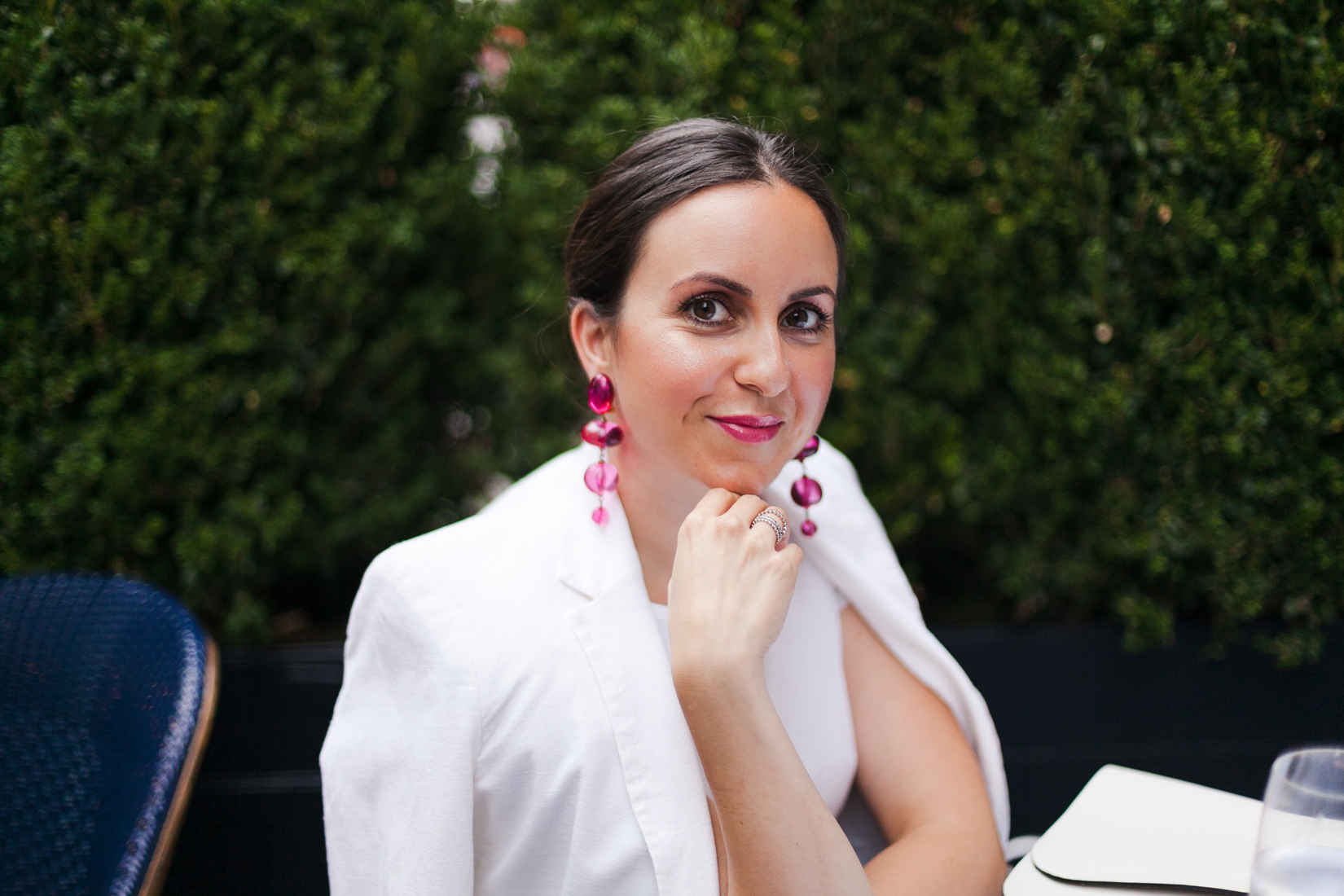 June is right around the corner and while Summer isn't for another few weeks, Memorial Day always feels like the beginning of the summer season. While I love to get a bit fancy, and truthfully own a ridiculous amount of dresses, I will always be a true and true denim girl. I wanted to find ways to style my denim for the warmer months ahead.  My go-to combination usually involves pairing an over-sized blazer, a tee and dressing it up with accessories. But I also love the casual, sporty look of throwing on a fun pair of sneakers. I've been eyeing these Louis Vuitton babies for quite a while now. It might be time to pull the trigger and treat myself.
These amazing, vintage, lucite earrings from The New Mermaid inspired this outfit. I had purchased these tulip, cropped jeans from Mango and love the unexpected cut. A simple white tee with a white linen blazer make this summer-appropriate – perfect for layering with the unreliable Chicago weather.  And if you don't own the IT shoe of the season, mules, please buy some. This fuchsia pair from Mango were affordable and comfortable while adding a pop of color. Not to mention, they matched perfectly with the earrings. And if you want to recreate that Summer glow makeup look, check out my post here.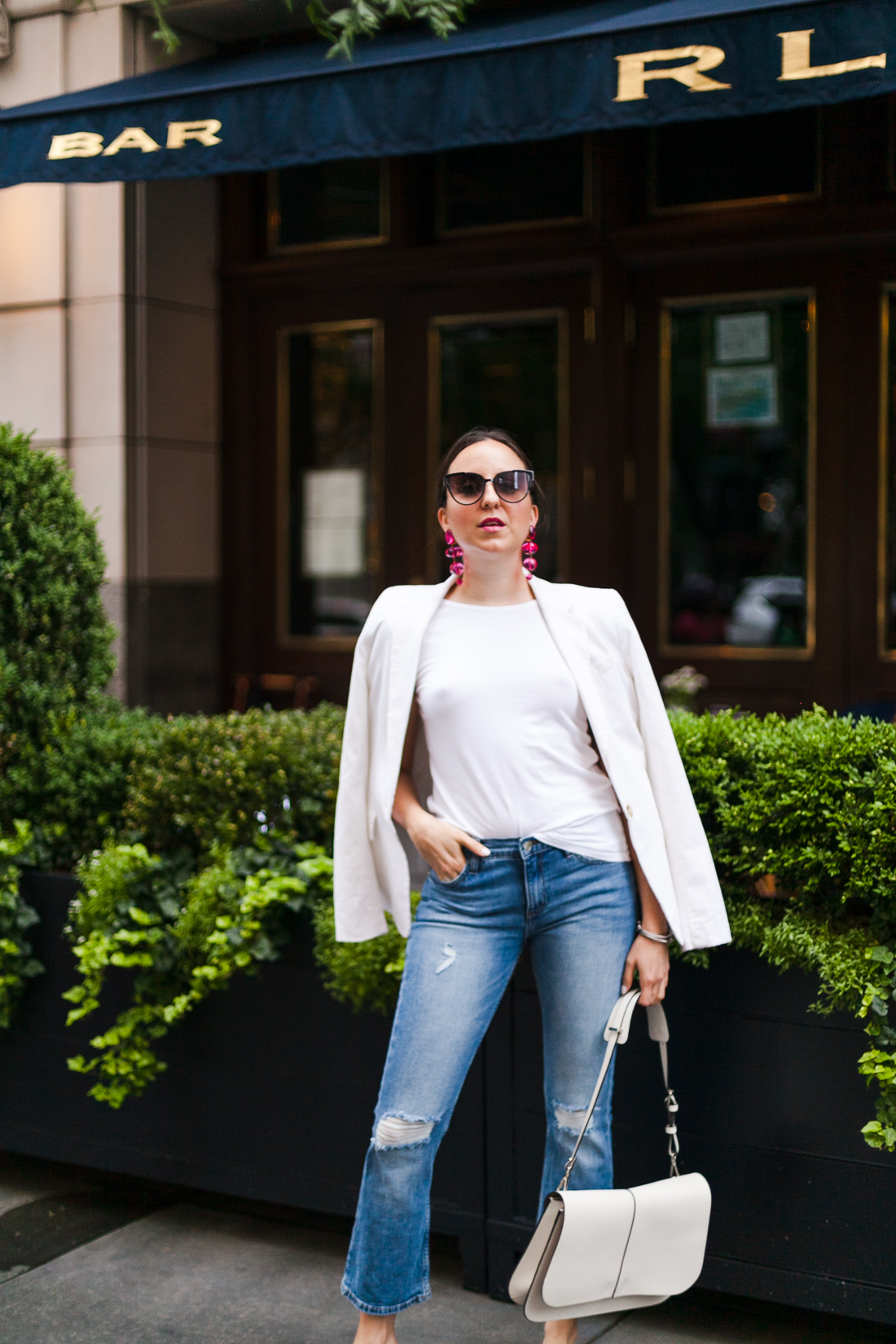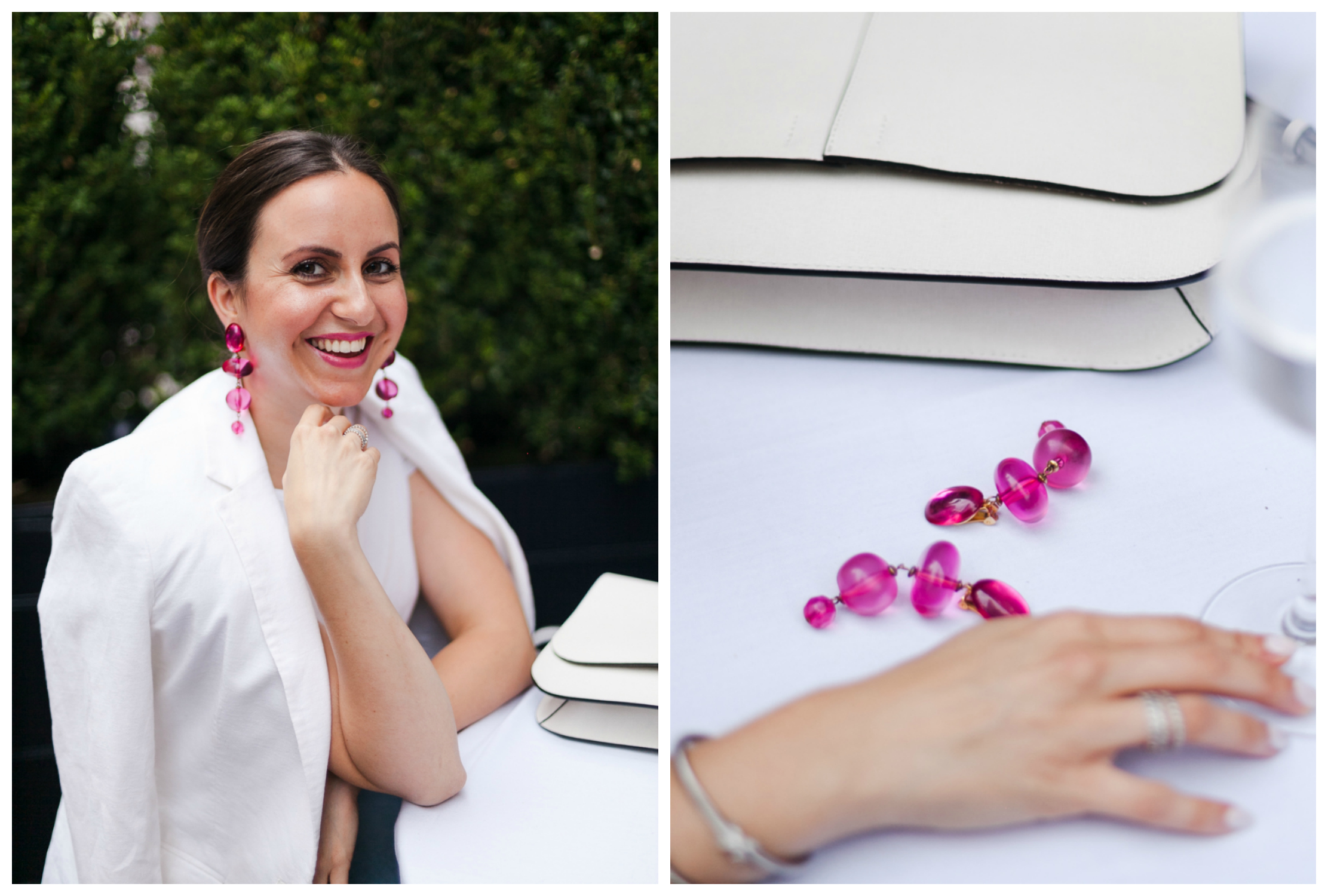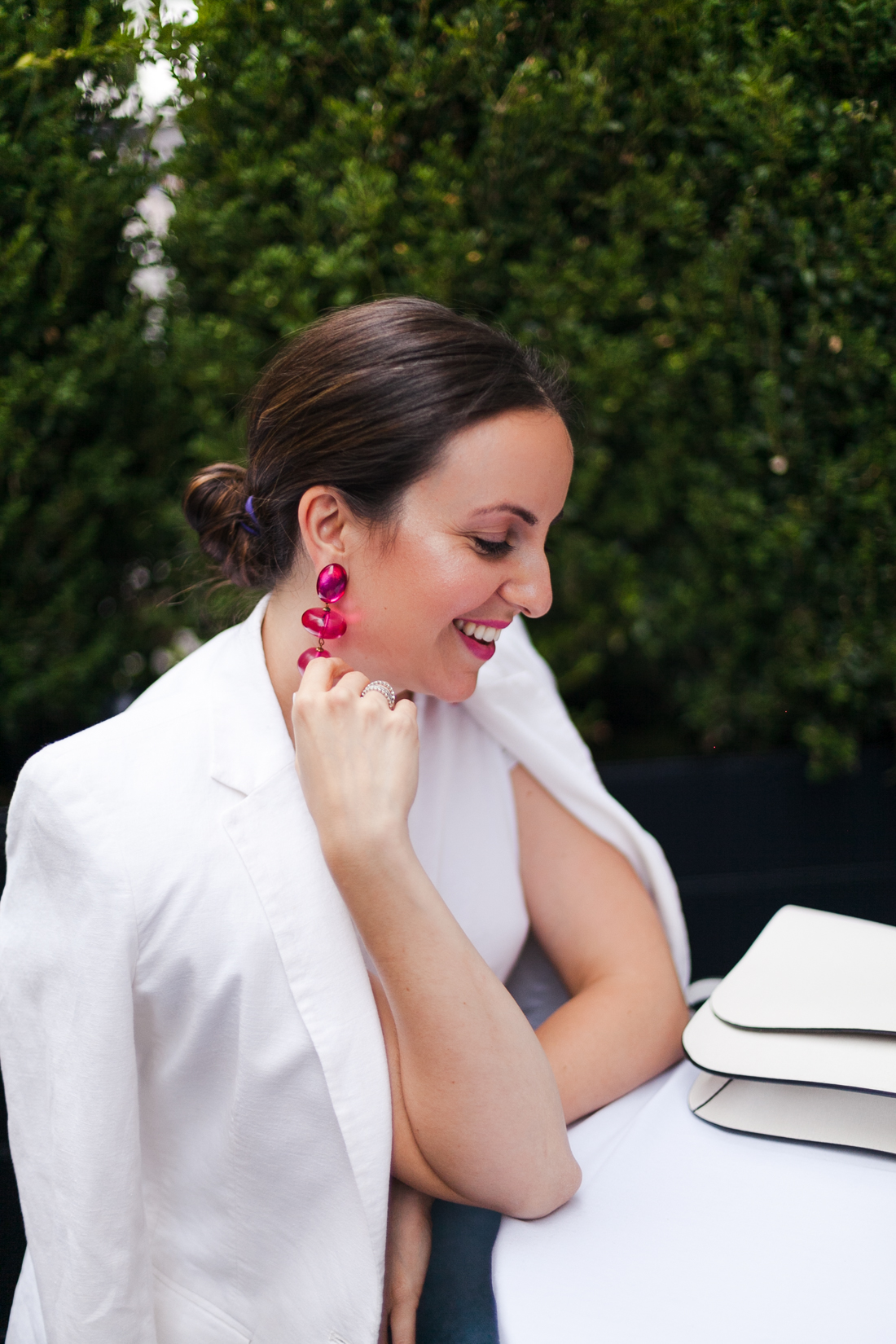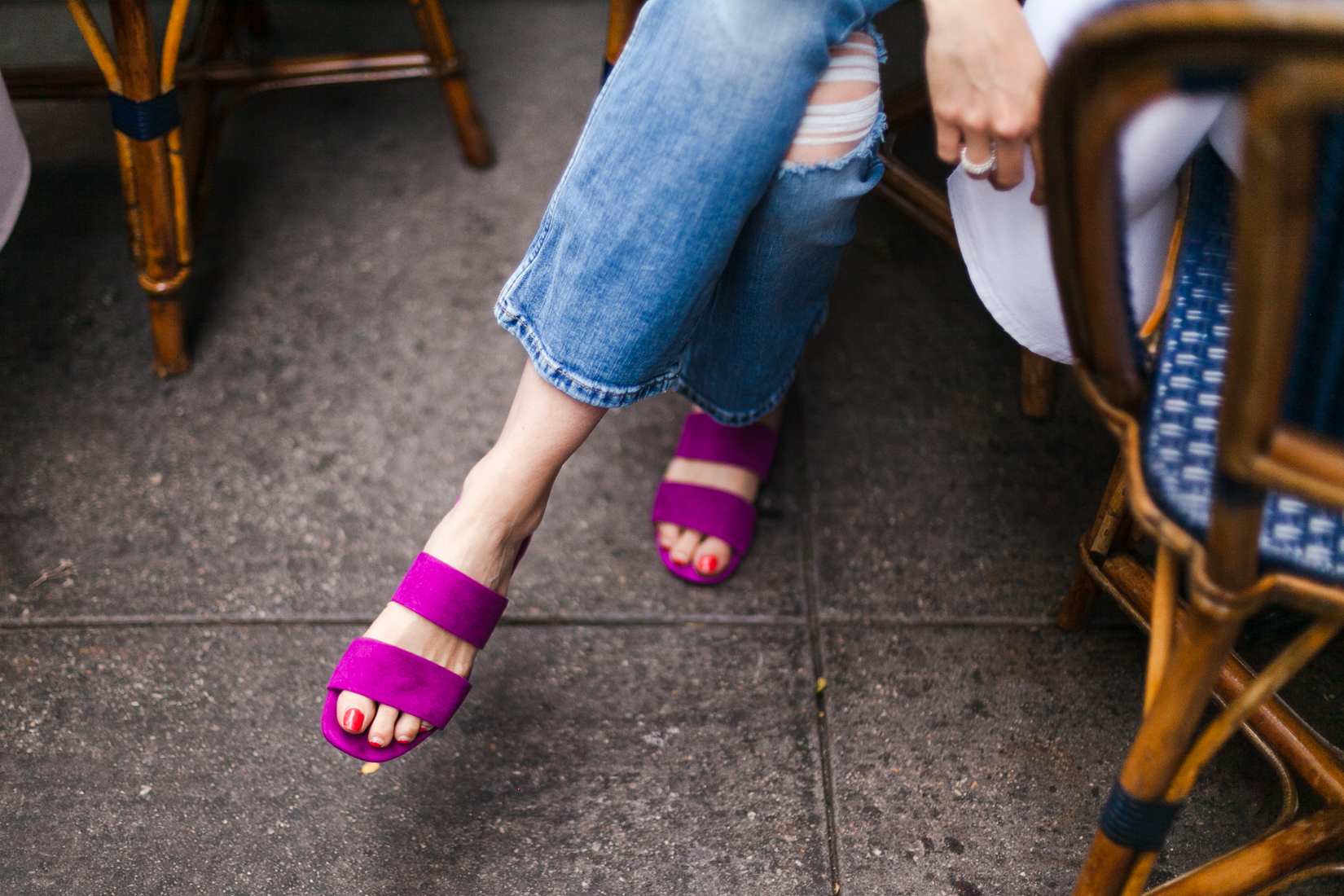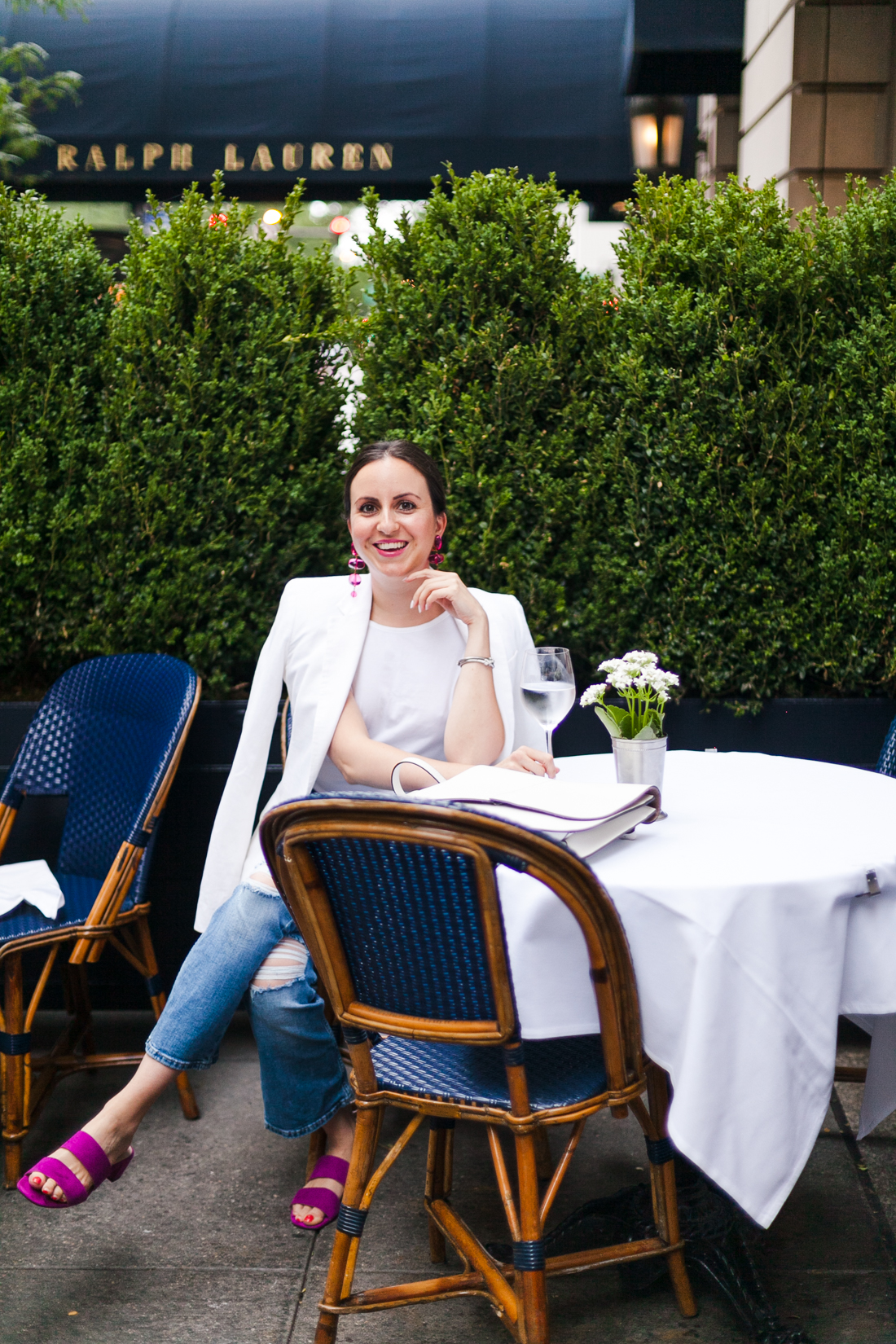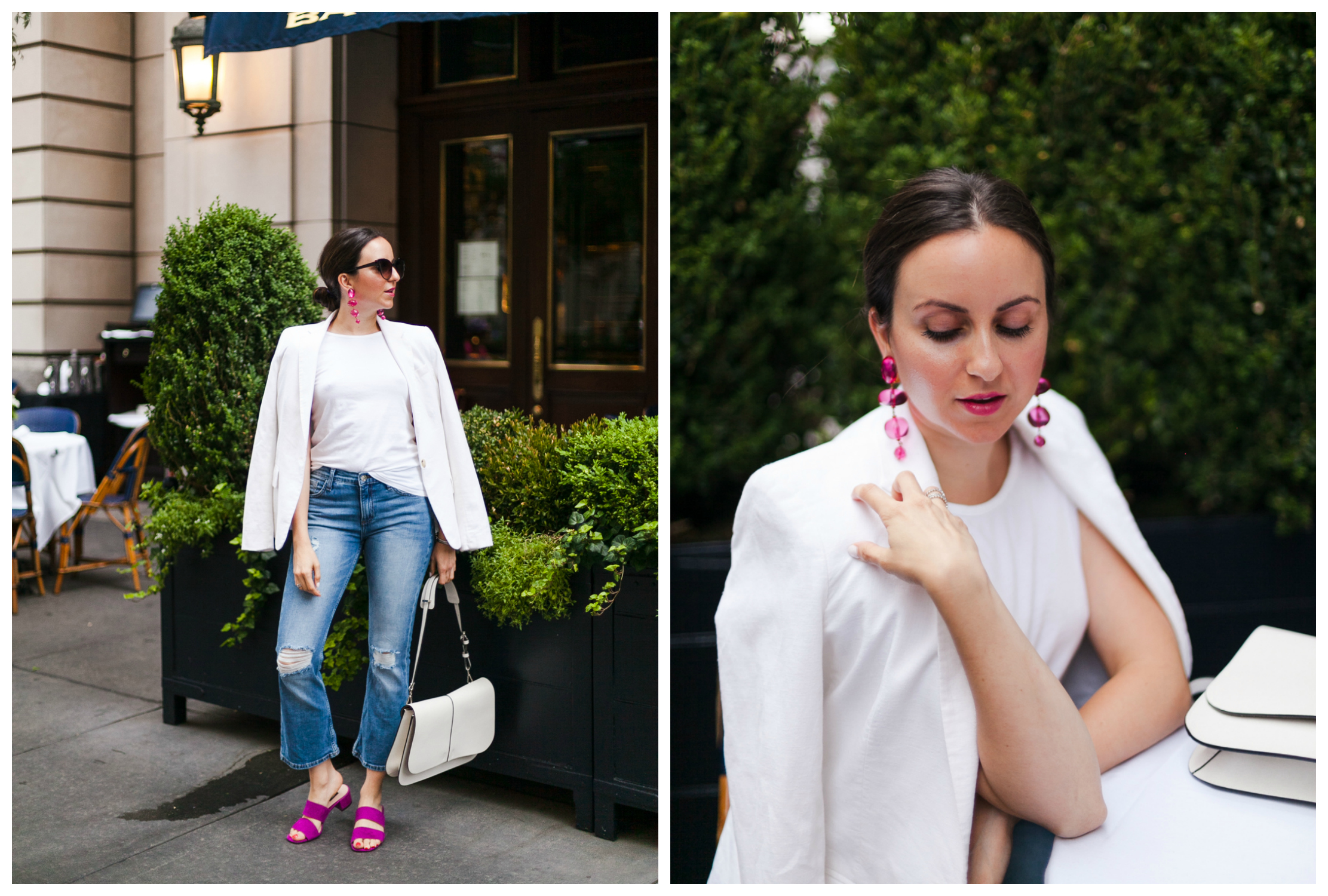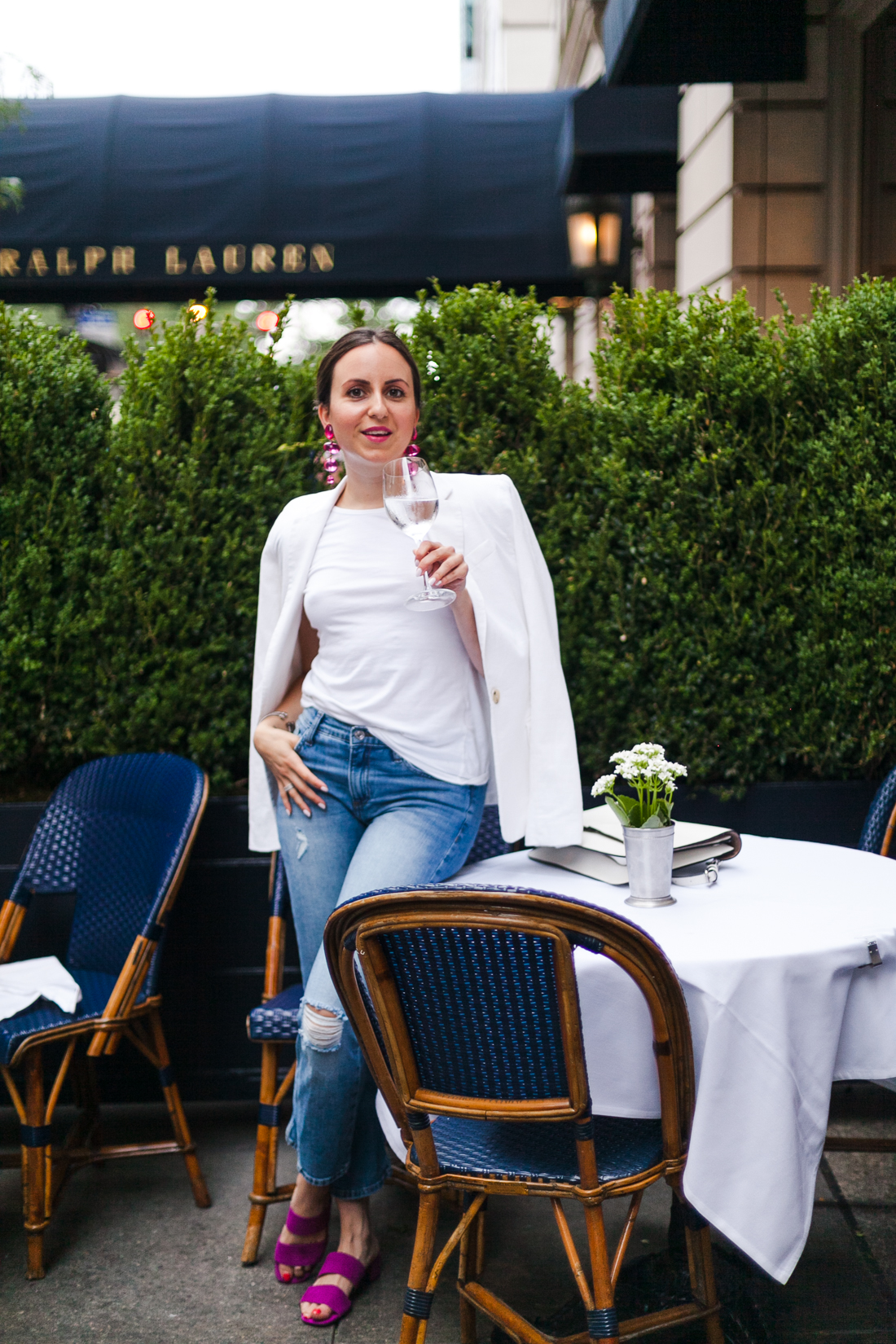 Remember, a cropped pair of jeans, styled properly, can elongate your legs and make you look and feel taller. And who doesn't want that? This look is perfect for work meetings and can take you all through an alfresco dinner in the city. Simple, clean and polished for a new season! How do you style your denim for the Summer- I am always looking for new ideas!
For more ideas on how to style denim, check out my posts here, here and here.
Photos by Jennifer Coffey Photography
SHOP THE POST

Let's keep in touch!  Bloglovin / Instagram / Twitter / Facebook / Pinterest