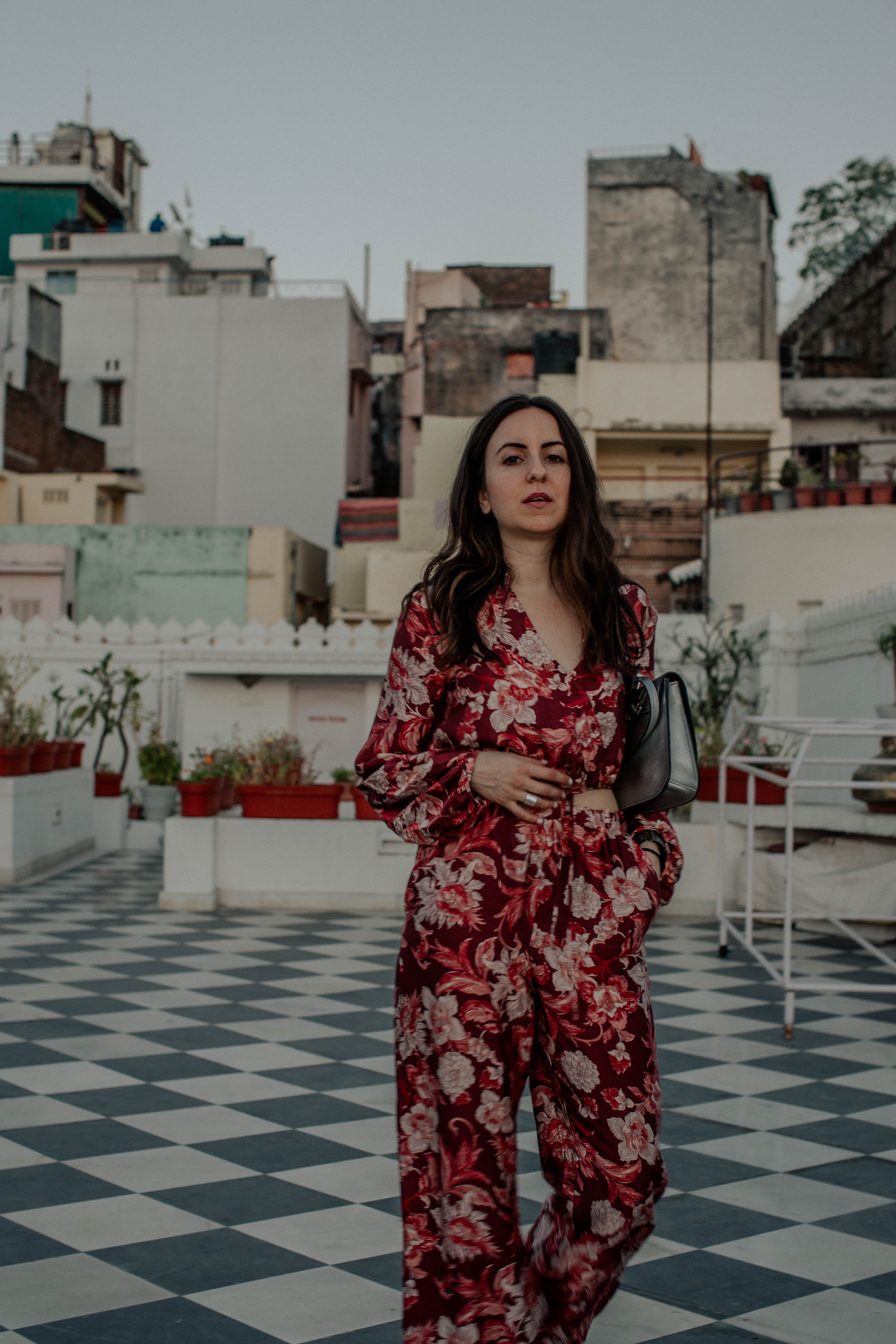 I barely managed to climb the 72 stairs of the Jagat Niwas Hotel in Udaipur just in time to catch the sun set over Lake Pichola, one of the more memorable moments of my recent trip to India. That was also the time I forgot my phone and had to run back to my airbnb and despite gasping for air, knees wobbly, I managed to snap a few impromptu photos, because quite honestly, with a view like that, I would have ran up those stairs all day. Udaipur instantly became a favorite stop on the trip; it was one of the more peaceful cities of my visit and being on the water immediately made me feel relaxed and at ease despite the chaos of the country.
When it comes to wearing print, I am an extremist; I either wear the simplest of outfits or I opt for what we'll call, a "maximal approach". I wonder what my therapist would conclude from that statement… I have a feeling this sentiment stems far beyond my wardrobe preferences…(I'll leave that for next Wednesday's session)! Unlike my usual black wardrobe, India managed to bring out every ounce of color and print I own. I had to dig deep in the dark corners of my closet to find some color, and when there wasn't enough, I ran towards Zara and Mango to pick up a few additional pieces.

SUNSETS AND FLORALS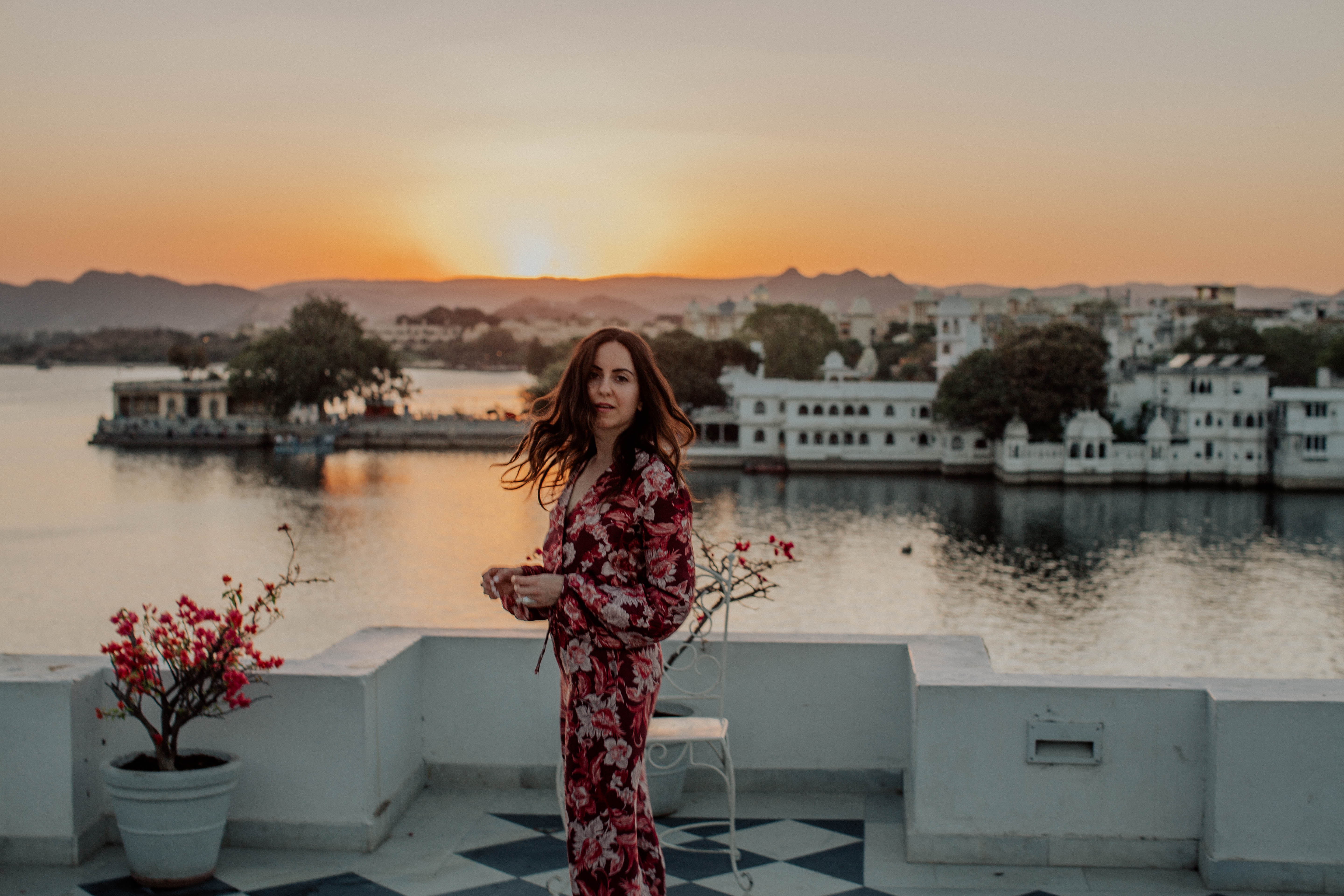 I had been eyeing this floral print set from Zara for quite a while but realistically didn't have an occasion to wear it. Let's just say, this isn't my usual Chicago getup. My trip to India, however, finally gave me a reason to buy it and it just so happened to be on sale, too. Win, win.
You all know how I love a good matching set and this floral combo couldn't have been more perfect against this backdrop. THE BACKDROP. Can we talk about this place for a hot minute? From the pastel colored homes to the peachy hues of the sky, the checkered floors of the hotel and even the Indian marionette puppet show that took place after the sun set; Udaipur, what a magical place. Indian sunsets have been some of the most, if not the most, beautiful I have ever seen. And yes, I was a tourist and took a mandatory boat ride on Lake Pichola for the full experience.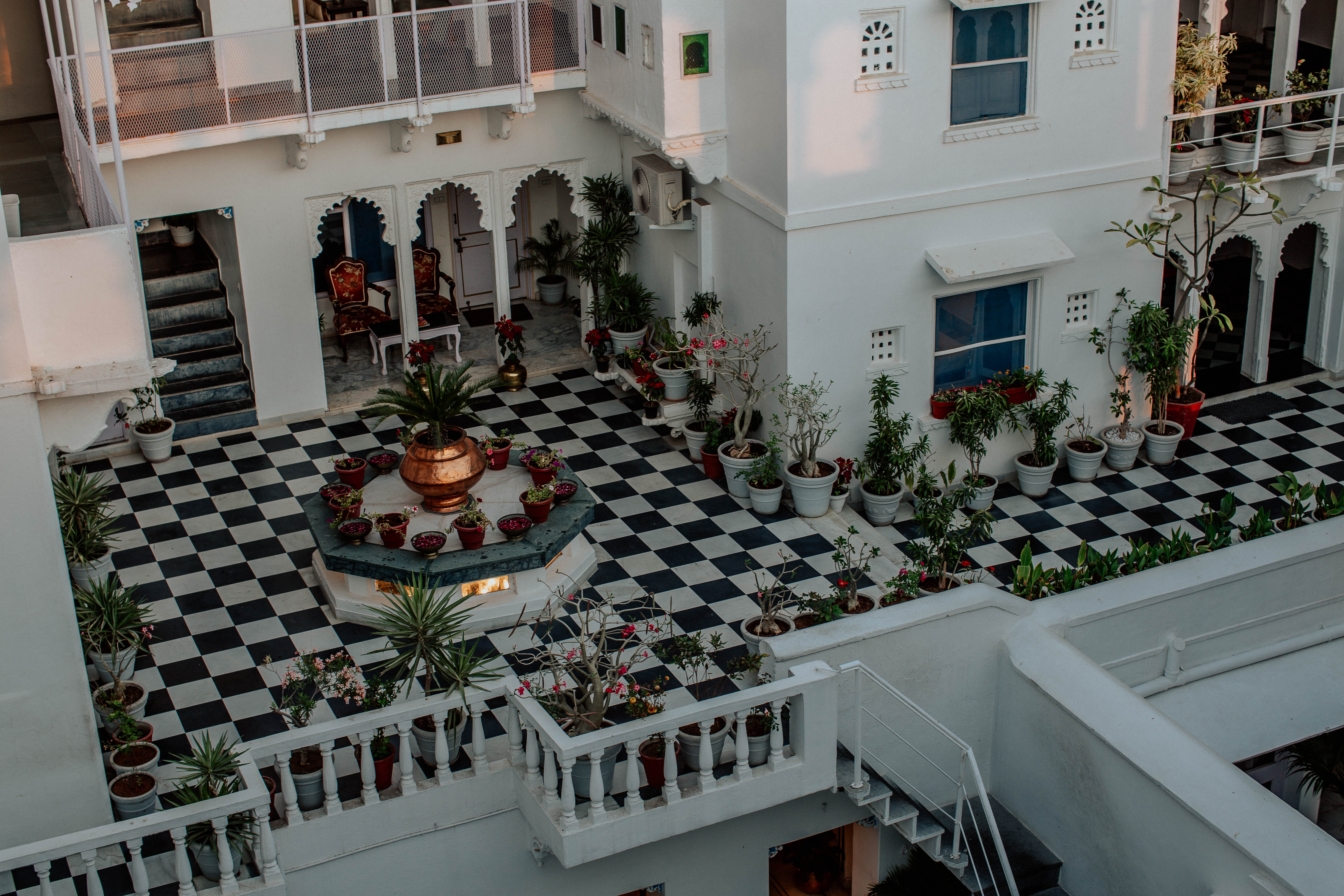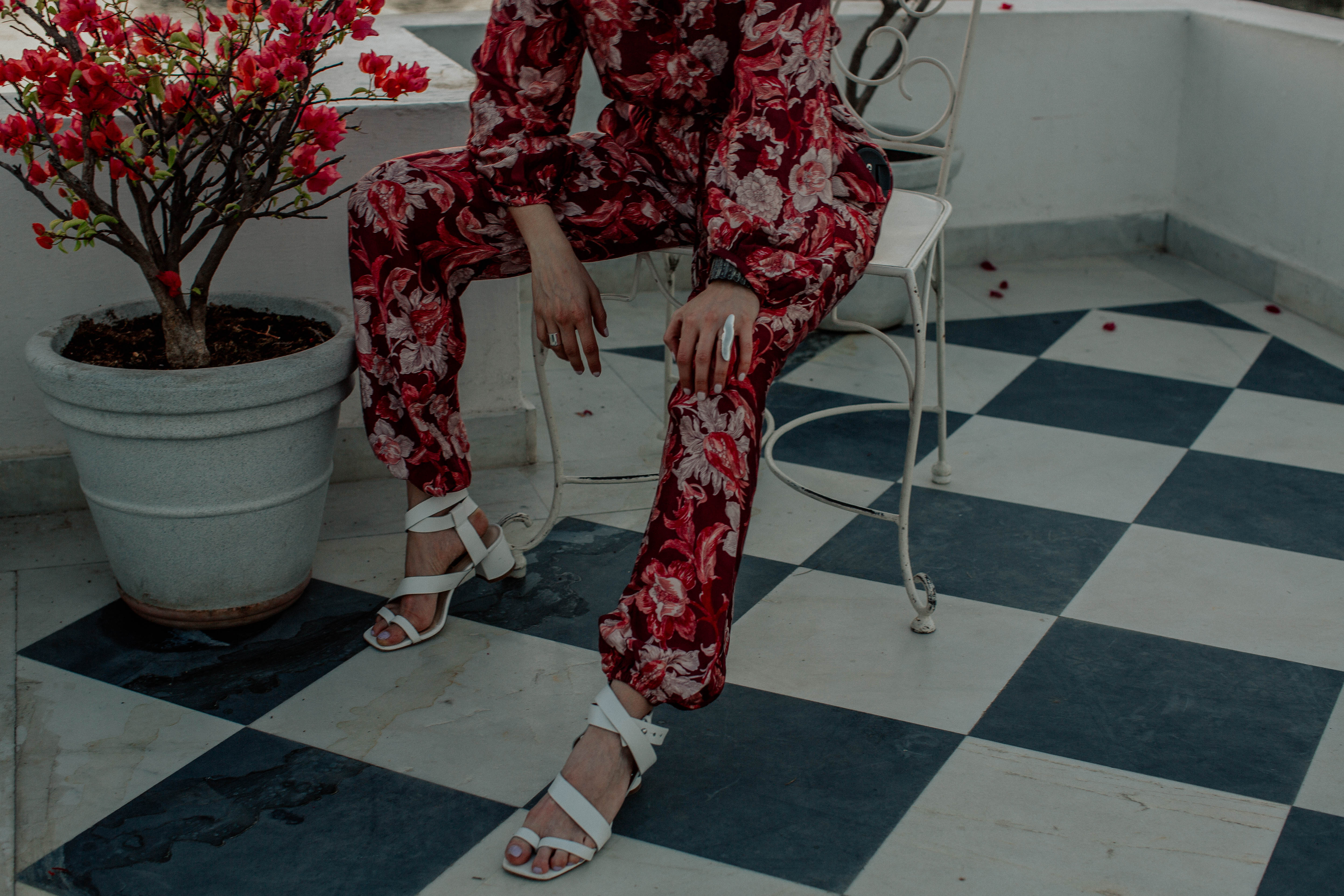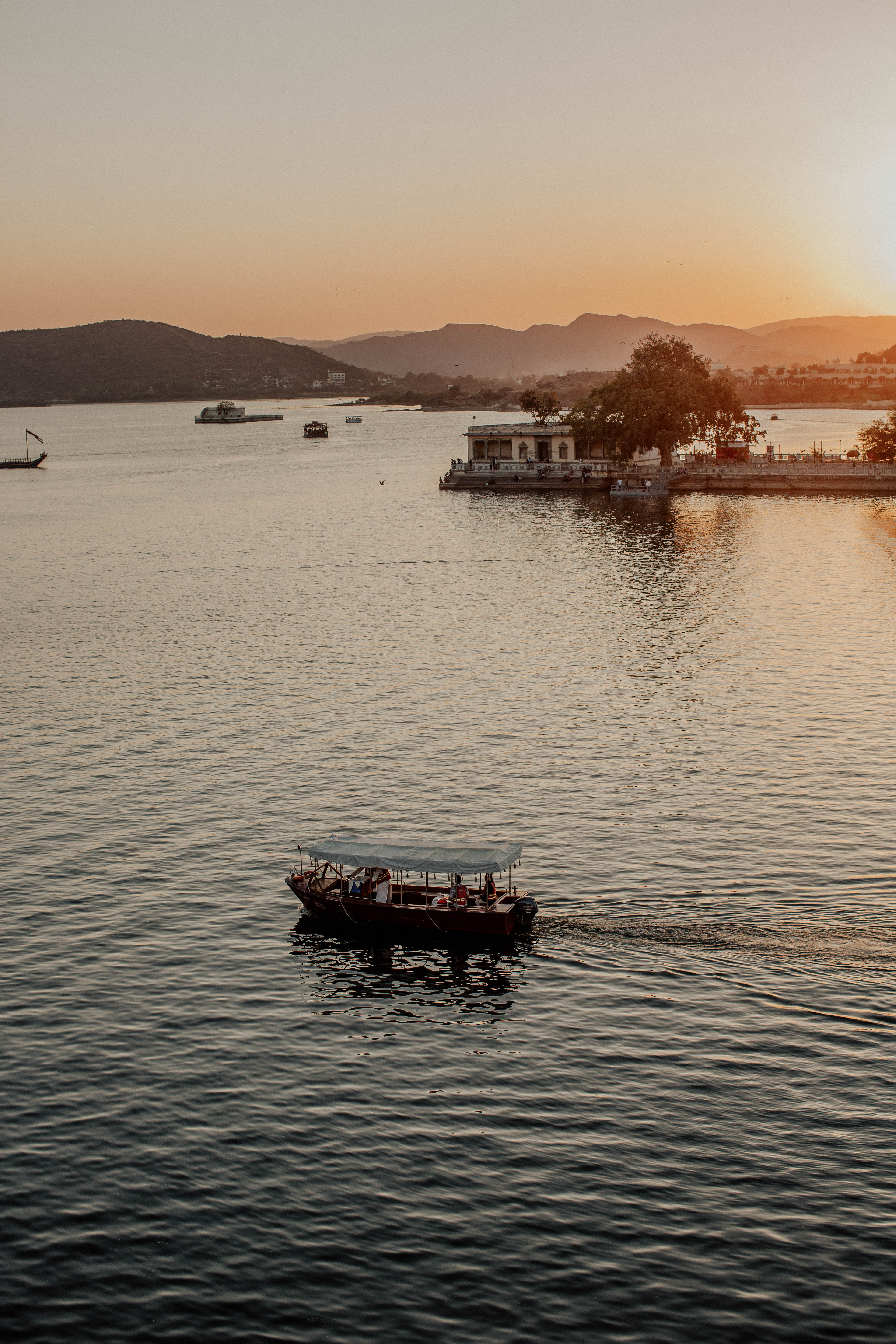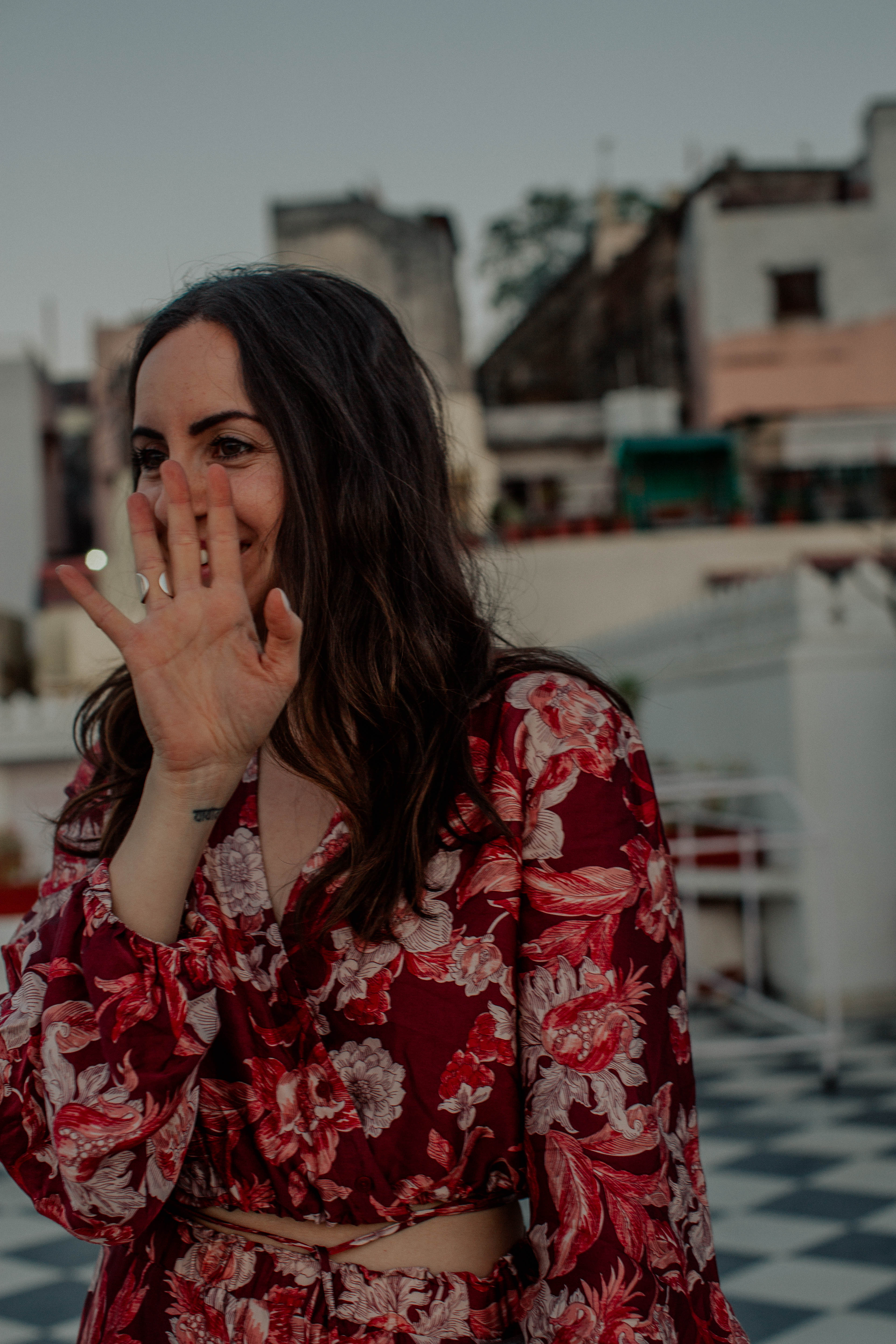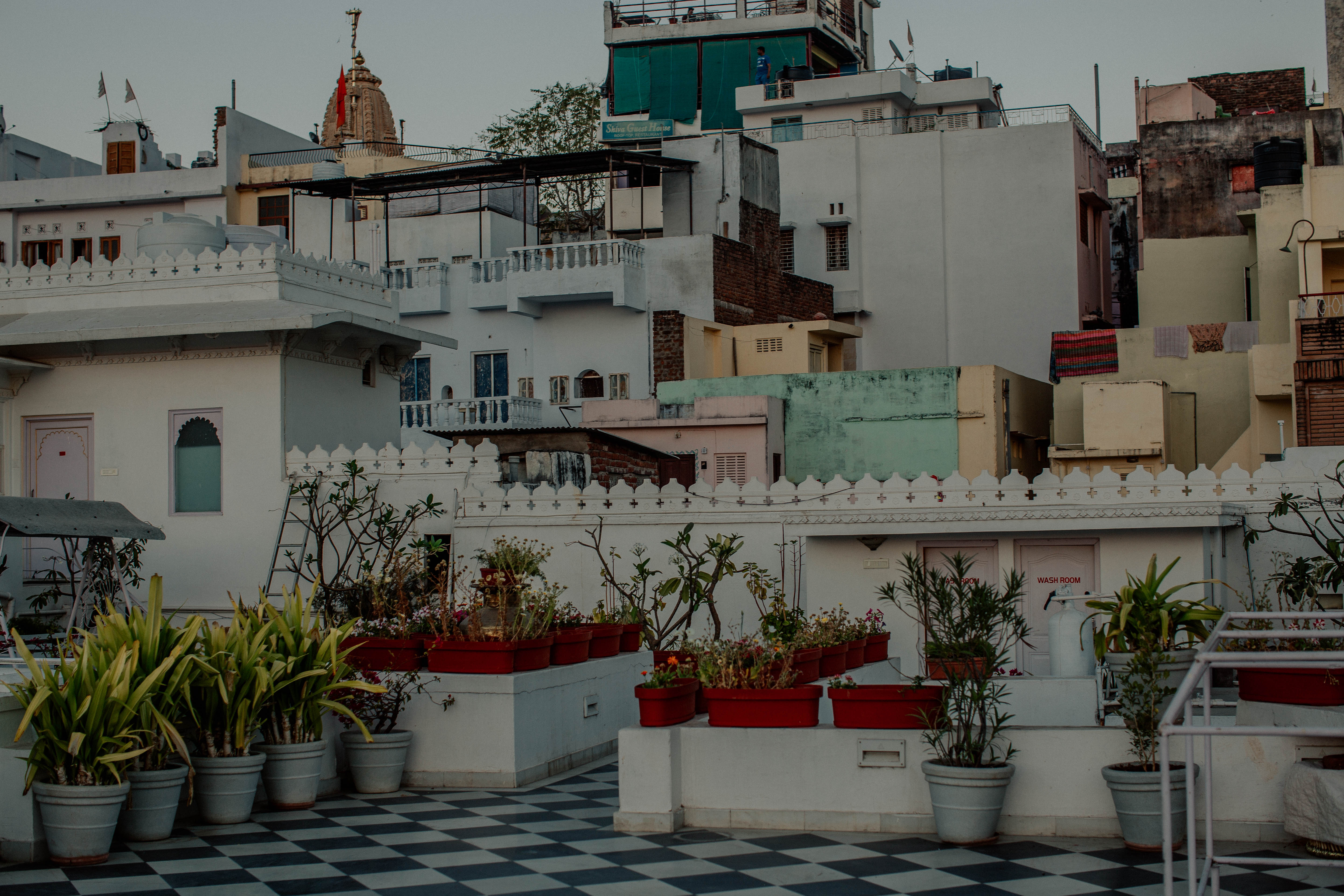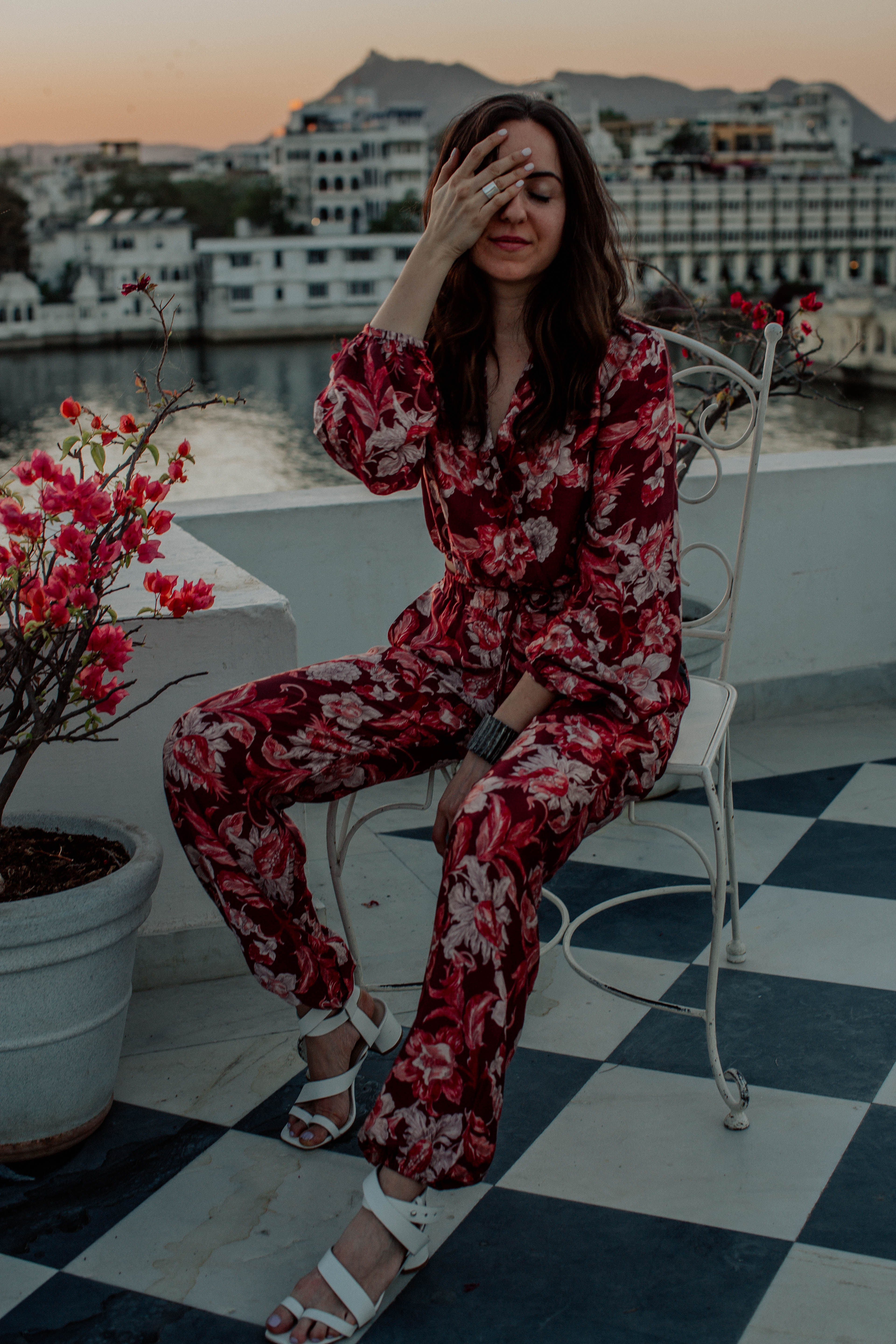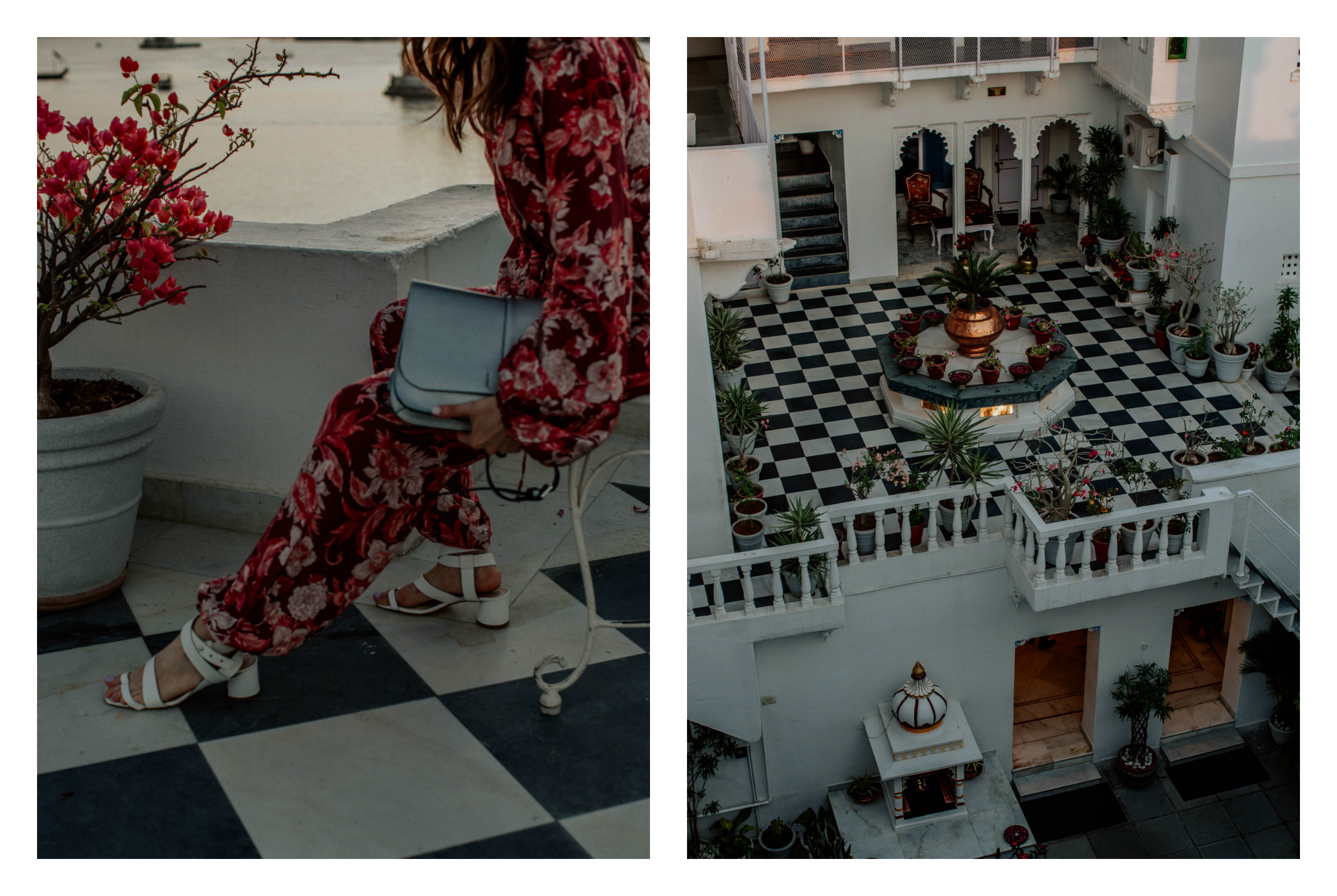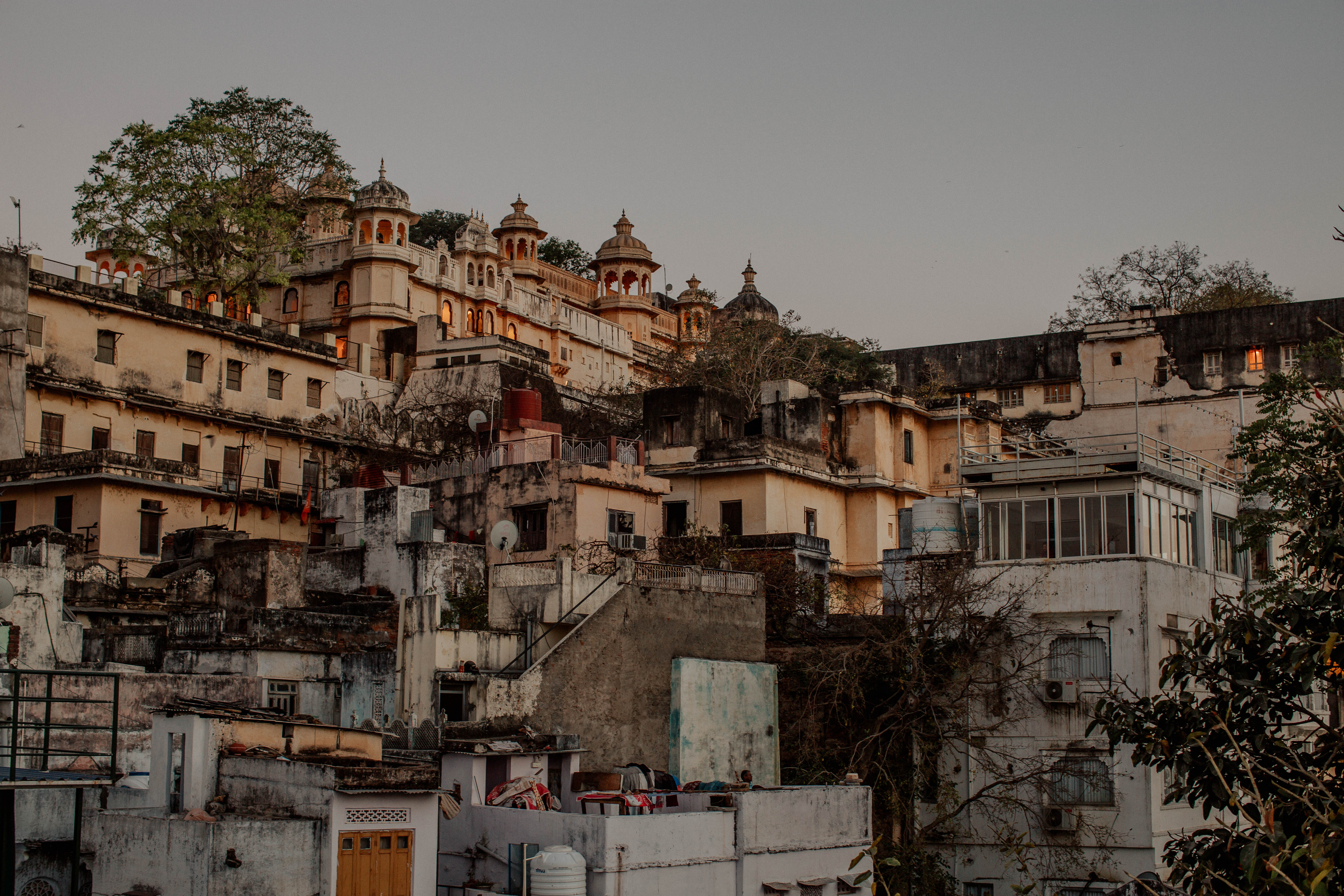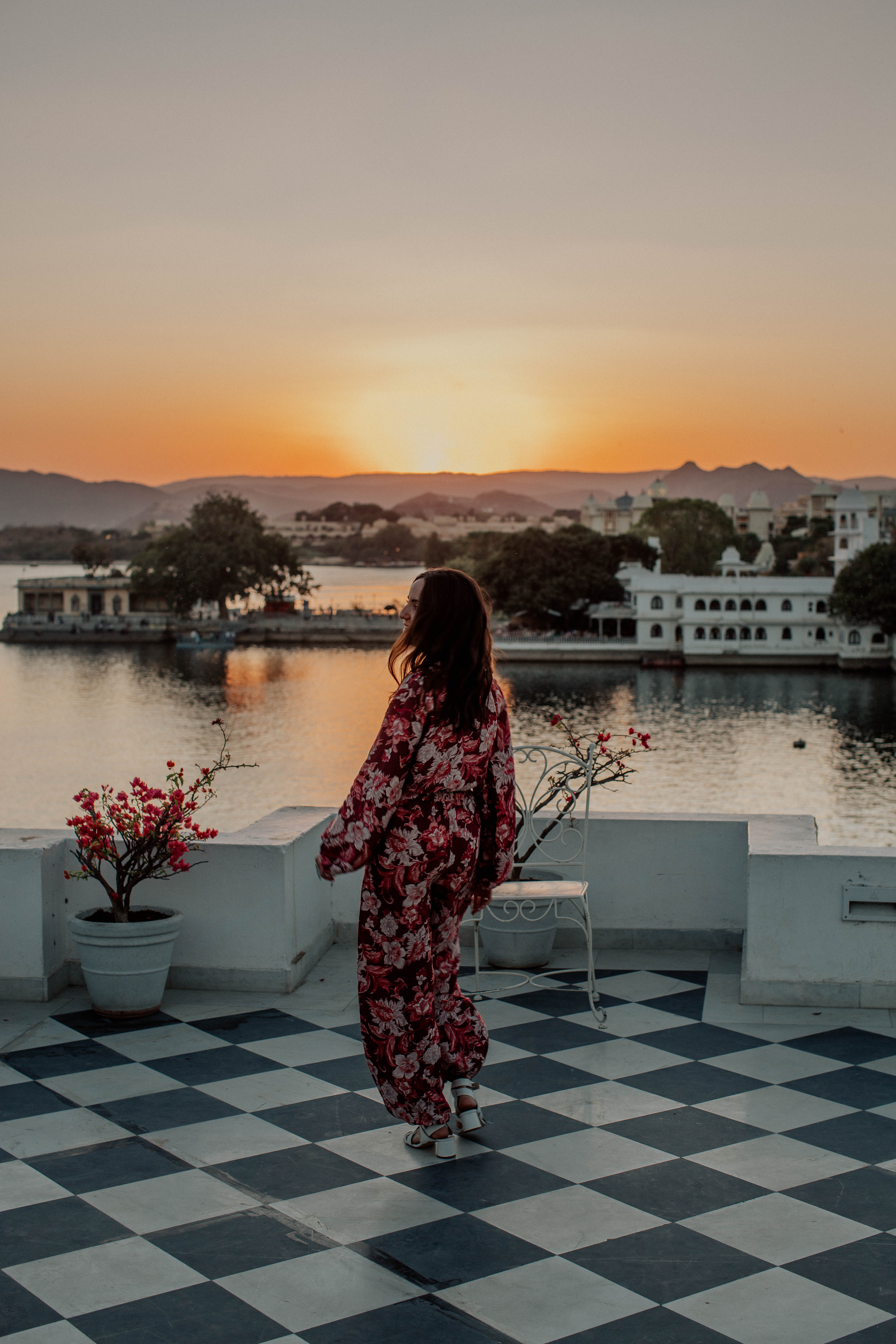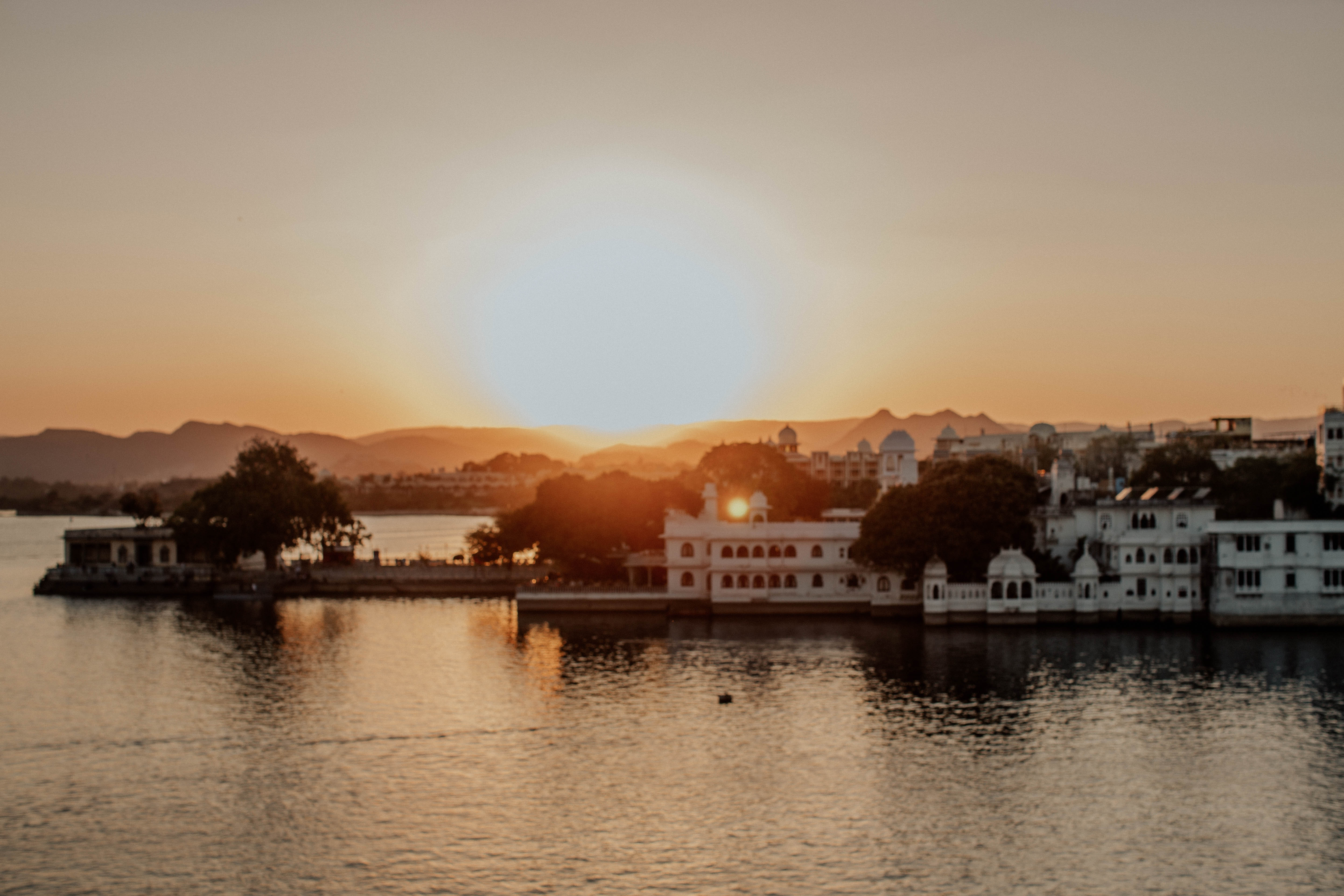 I was constantly asked by locals if I had purchased my wardrobe in India. "No, no America, I would say. You know, Zara"? They would bobble their heads side to side as if in agreement. Needless to say, I strive to blend in when I travel, so as you can imagine, I was beyond flattered! This outfit, with it's bold pattern, didn't need additional styling. I went easy on the hardware and threw on a few of my favorite pieces of silver jewelry. White, wrap sandals, loose waves and a berry, lip stain made this feel natural, effortless and global.
You can catch more of what I packed for my trip to India here, here and here.
SHOP THE POST