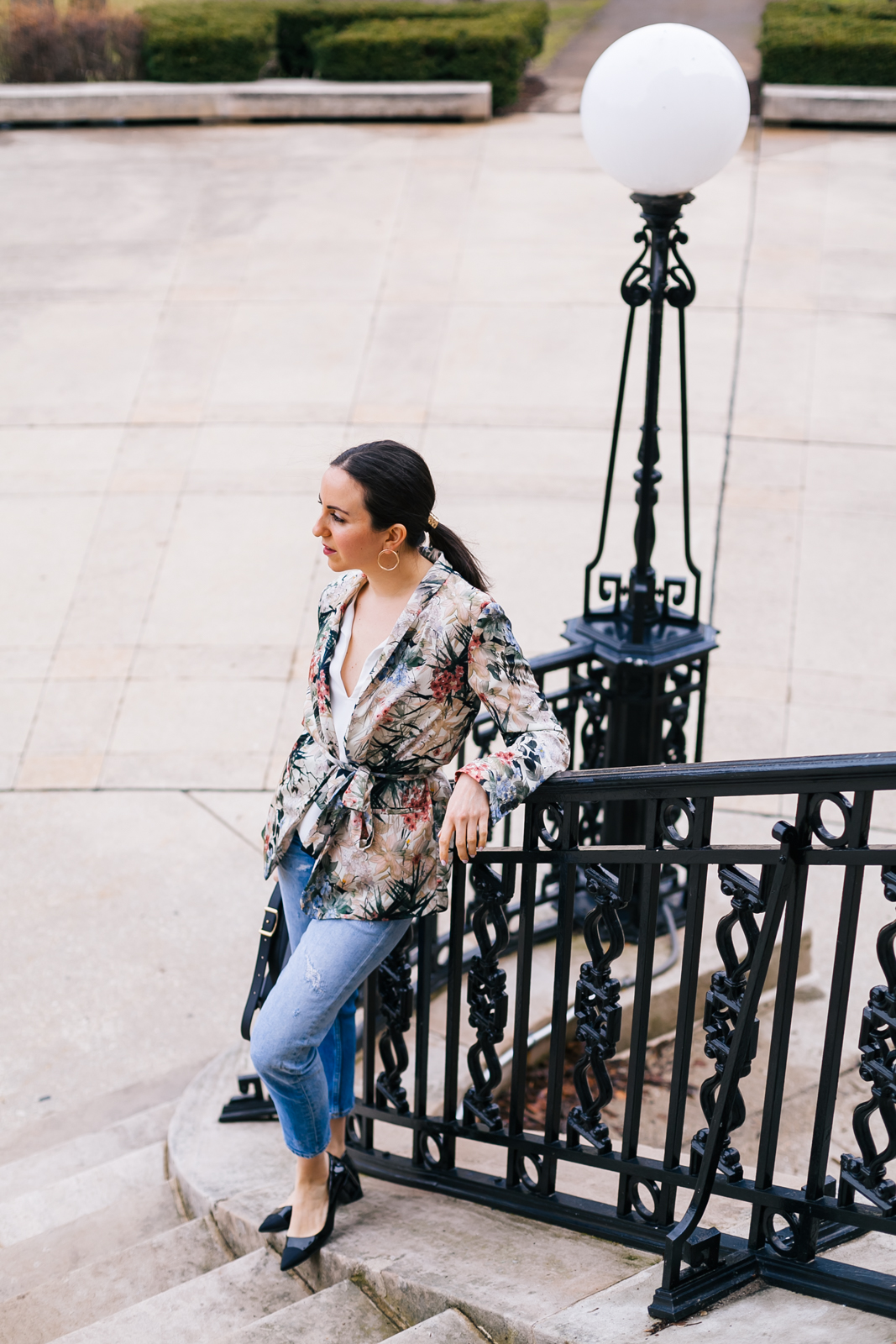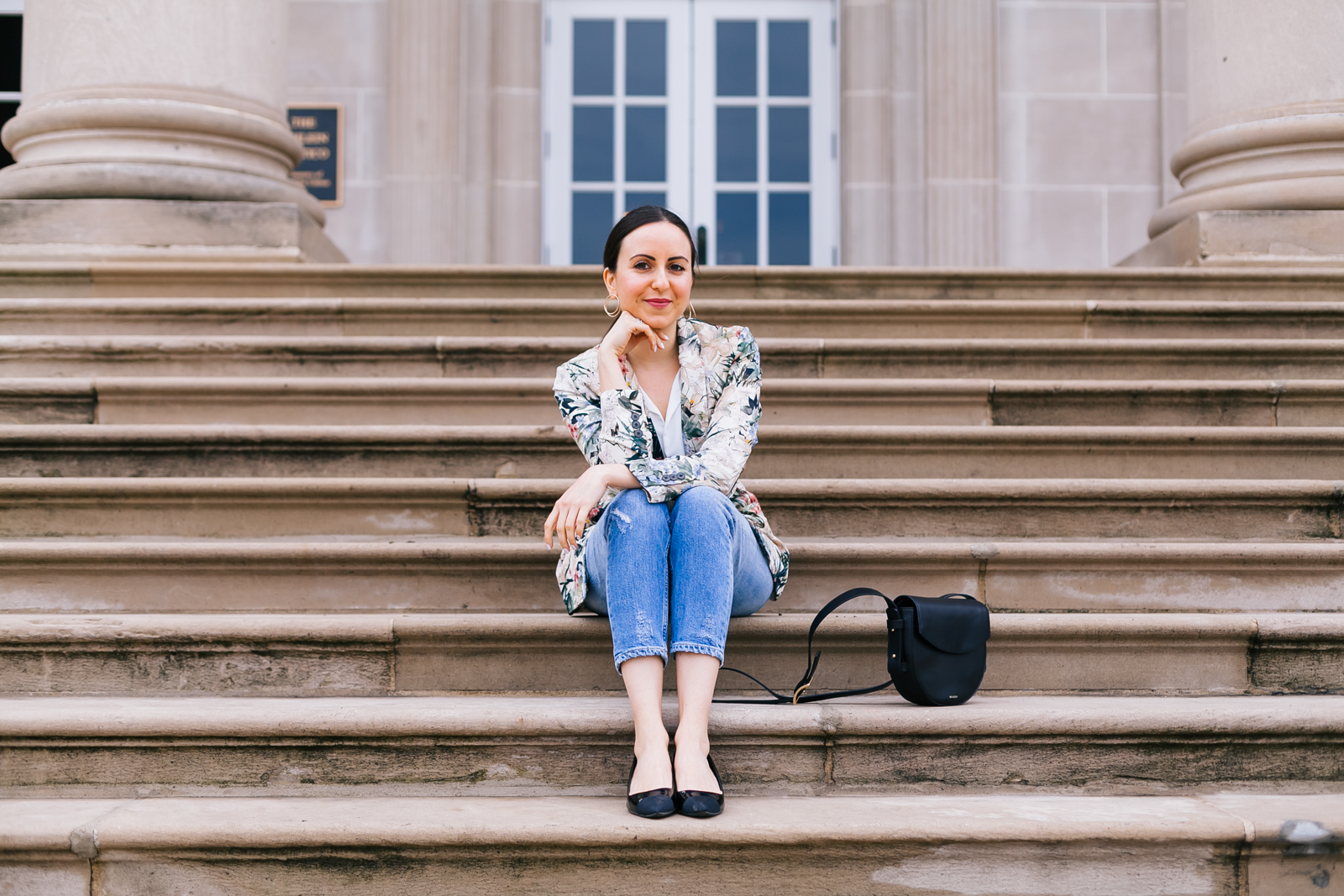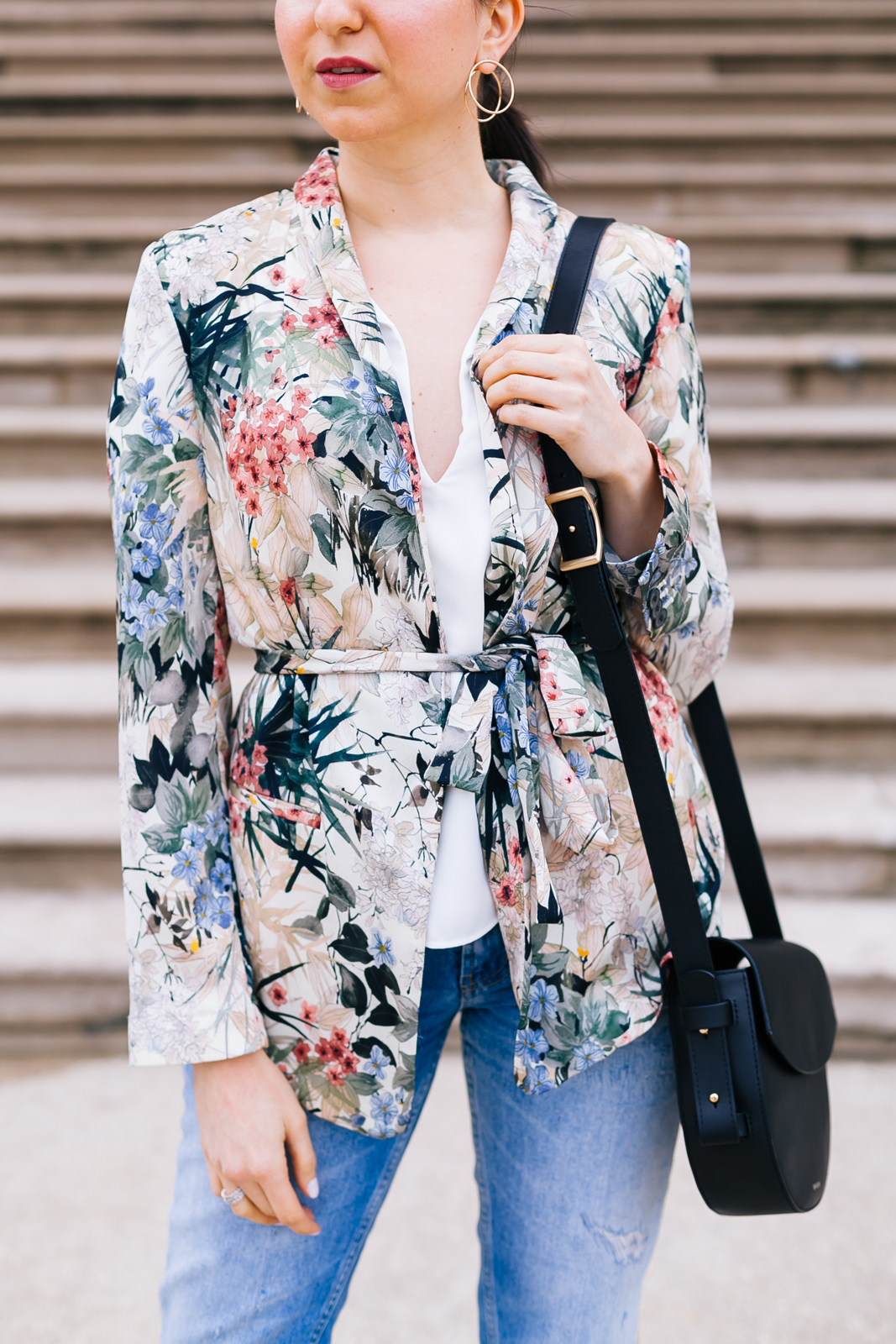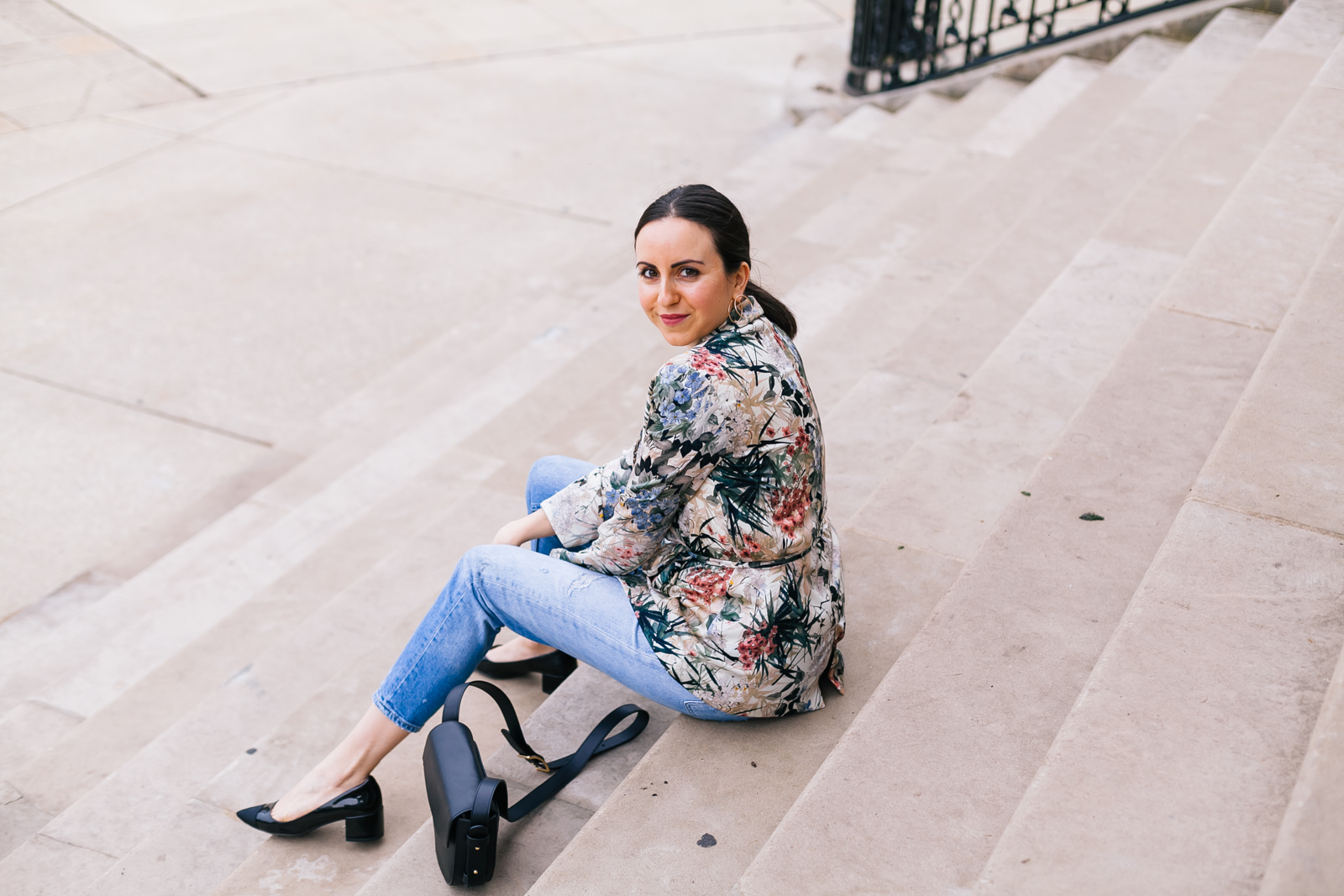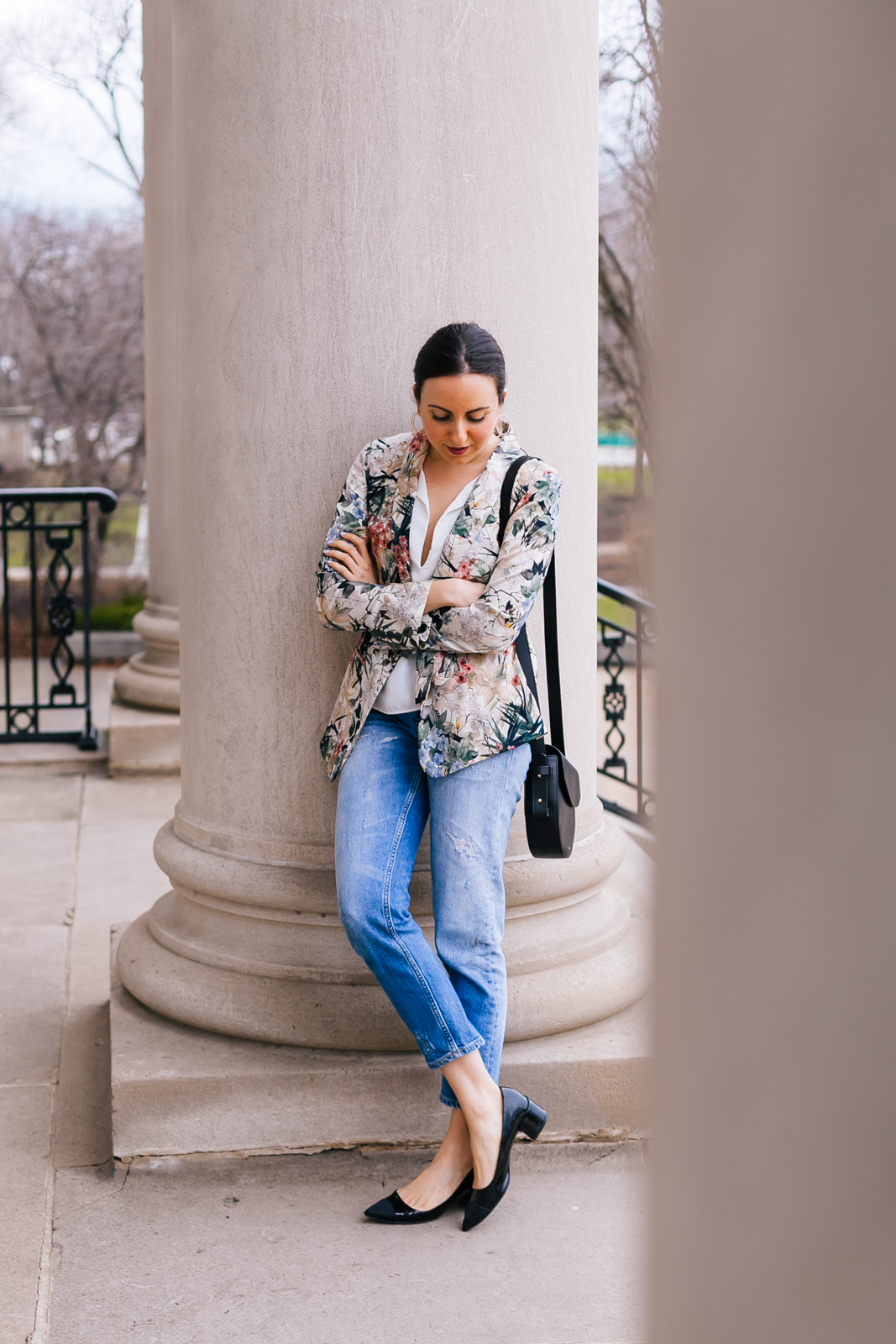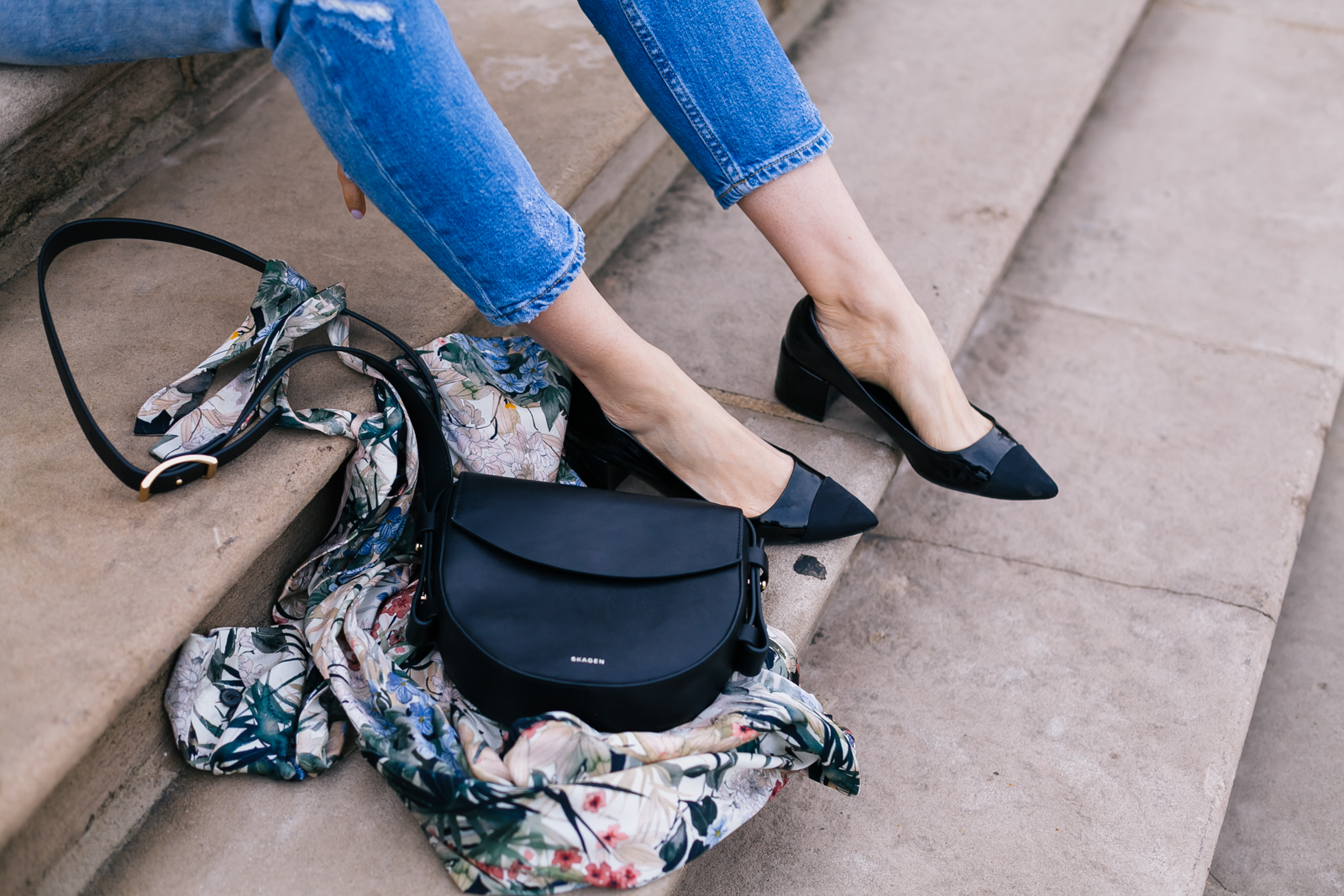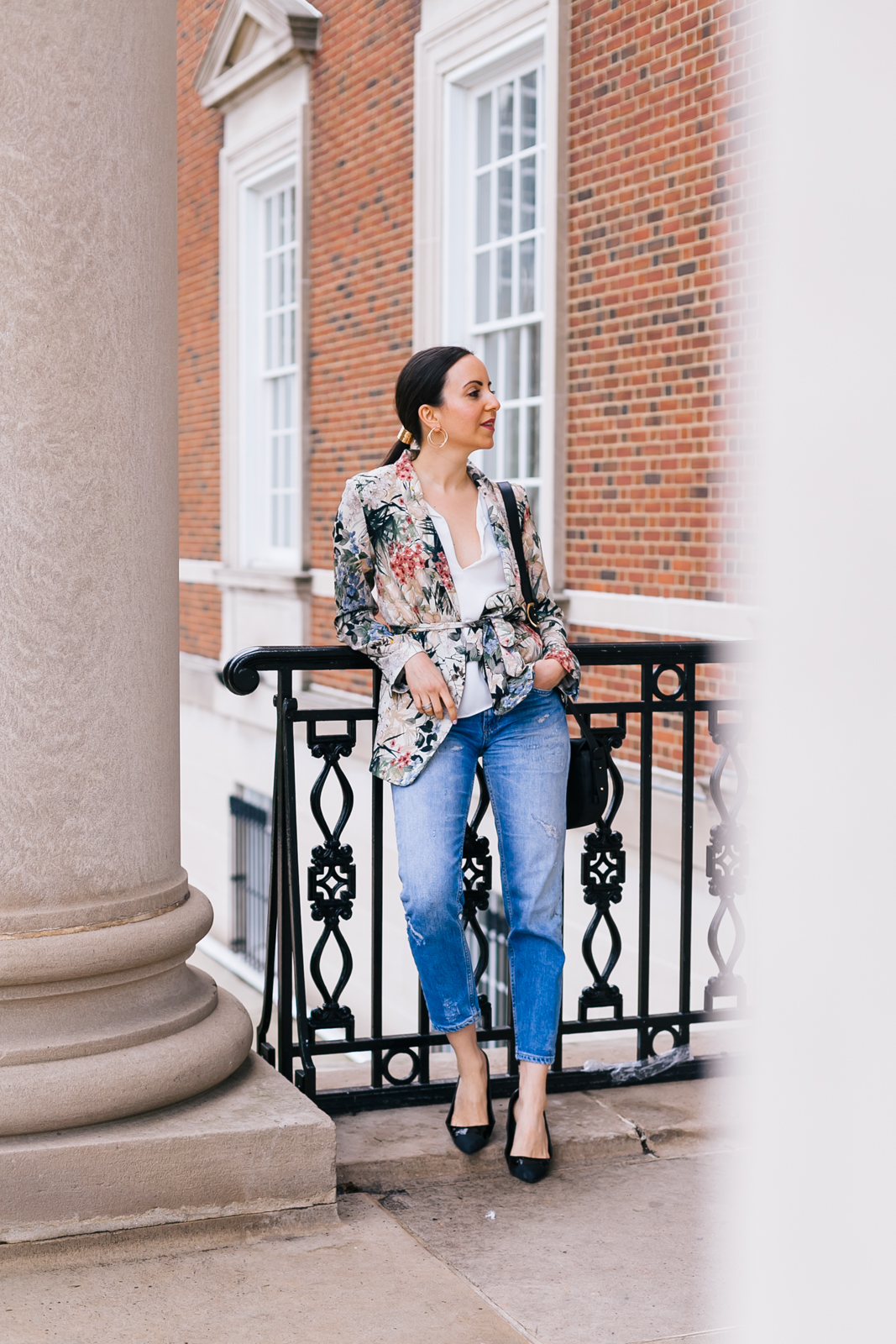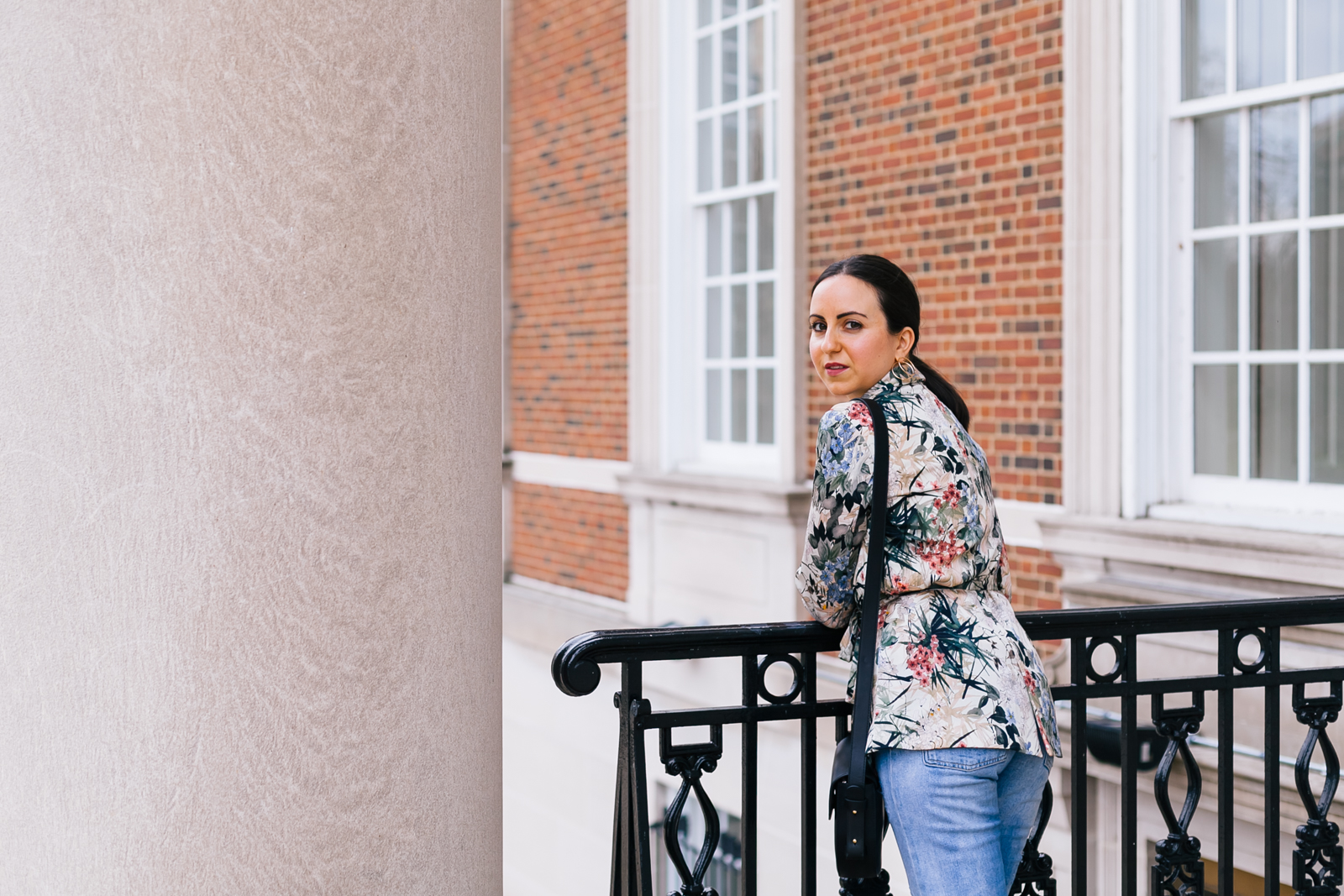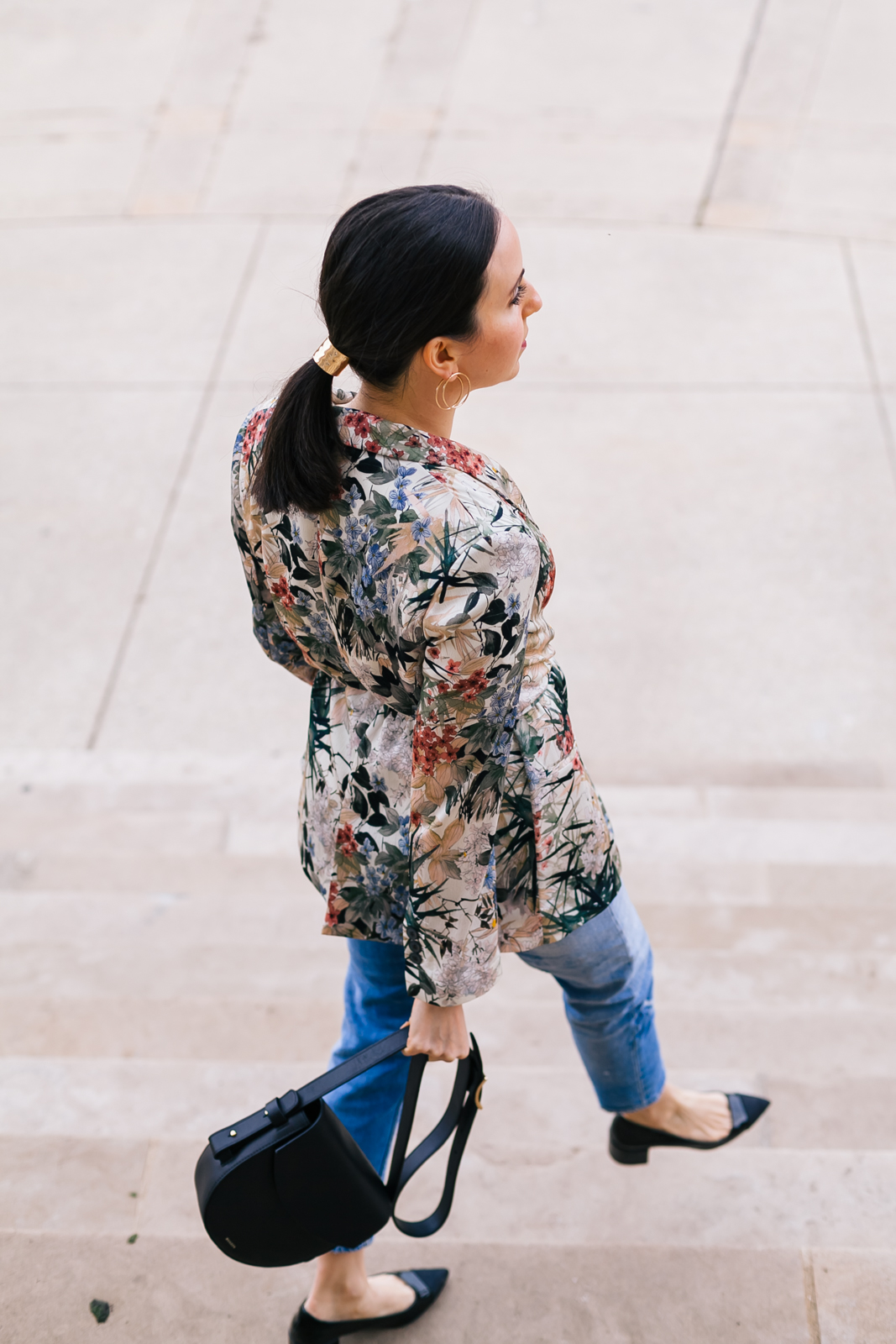 I'm slightly embarrassed by how long it's been since I've posted on the blog. Unlike Instagram, where I post a few times a day, I've yet to write a few words here for quite some time. I suppose I needed a bit of time, and space, to go and live life, you know? Needless to say, I took that vacation that I so needed, for inspiration, for rest and simply for a change of scenery and so here I am, with a brand new set of eyes and words to fill the empty pages that I was unintentionally putting off.
I'm not one for articles of clothing with heavy prints, they tend to make me feel slightly overwhelmed and cluttered. However, on occasion, I will find a piece that I feel compelled to add to my closet for an unexpected pop. This blazer is perfectly slouchy, it's fabric light and breezy, configuring with your every movement. Rather than buttons similar to other blazers, this has a simple tie that resembles a robe-like quality that I love. Actually, I would happily wear this print and fabric to sleep. The floral print, while bold in design, is actually quite neutral and has the perfect melange of soft pinks, greens, and periwinkle.
When wearing a feminine piece much like this blazer, pairing it with a pair of jeans and black accessories helps create a perfect balance. I happen to love these cap-toe pumps from Zara- sleek and effortless. A black purse in a minimal design and dainty gold jewelry bring the entire look together. But perhaps my favorite element of all, the gold ponytail jewelry. A statement entirely its own and for good reason. I for one, who rarely styles her hair, finds solace in statement-making accessories like these. It immediately elevates your look, as simple as it may be, with nothing more than a twist of the wrist.
Photos by Jennifer Coffey Photography
Shop the look below ▼