Finding a different outfit to wear to all those Summer weddings can be daunting and quite frankly, expensive. I'm headed to a wedding in Detroit in the next few weeks and decided to shop my own closet. Re-purposing pieces you already own with new accessories can make it feel like an entirely new outfit.
This powder blue dress was a purchase at the Topshop sale earlier this year; it instantly became a summer favorite- for Saturday morning, farmer's market runs, a dinner out with the girls or in this case, a wedding at the end of the summer season. By pairing it with "Fall-like" accessories, I'm able to transition this dress into a new season and even wear it for a special occasion.
Powder blue and olive green has been a favorite color combination of mine for quite some time. Since the dress is a light and airy color, I paired it with these sandals by Firth in the perfect olive, green suede that grounds the entire look. My trusty, black cross-body purse doubled as an easy clutch and heavy, gold hoops add some interest to the low-cut neckline.
Do you have any tips for re-purposing old pieces in your wardrobe? I'd love to know- share in the comments below!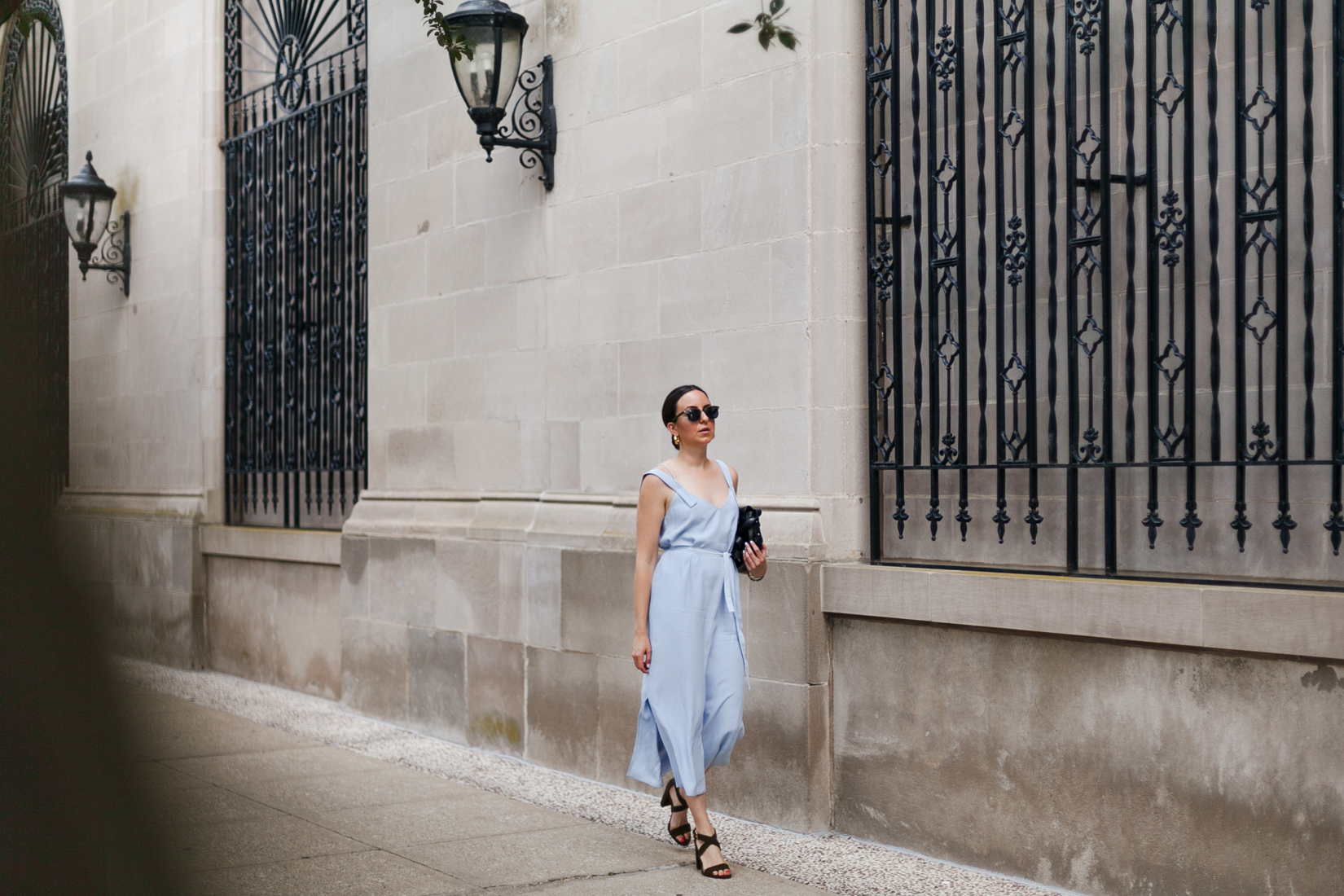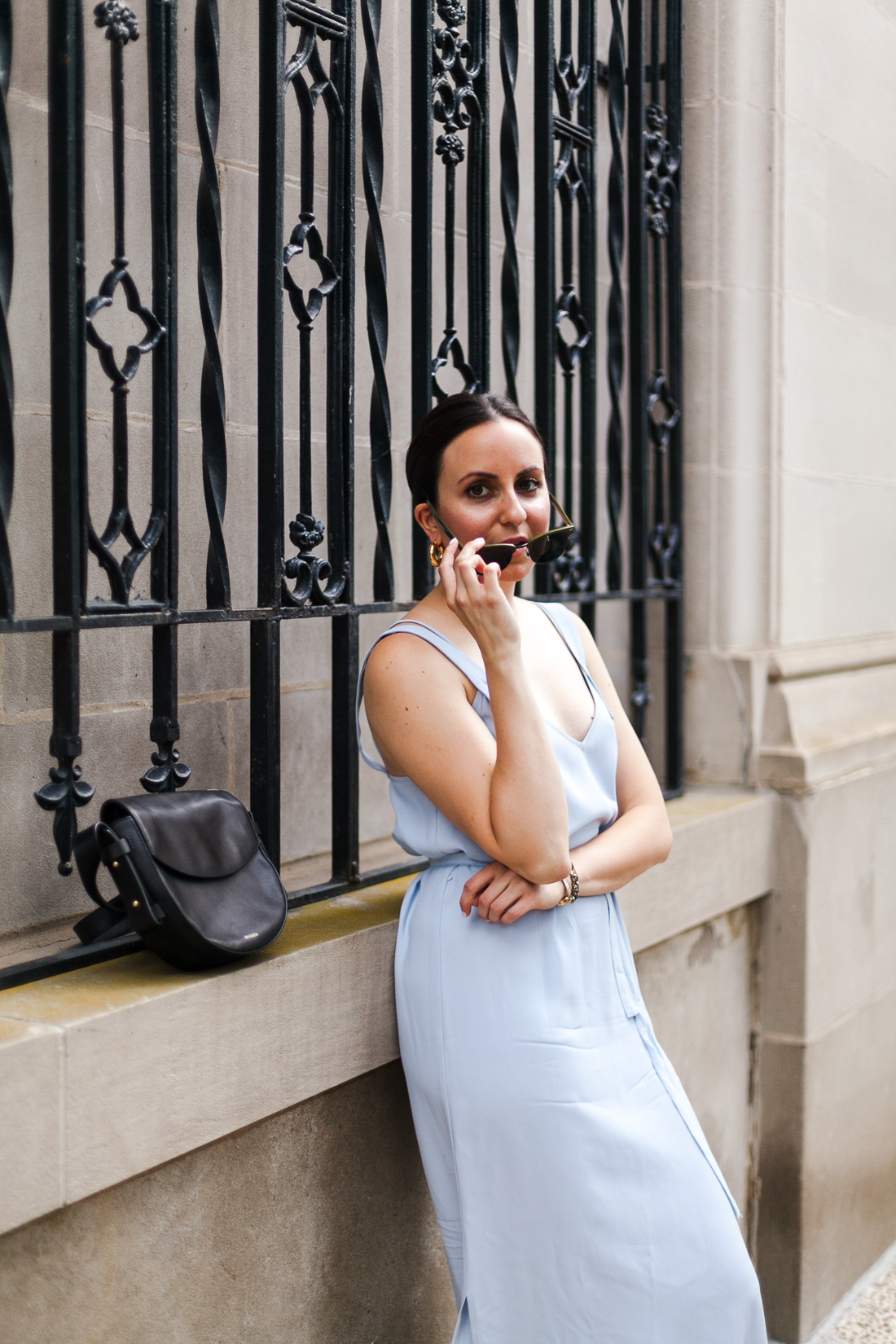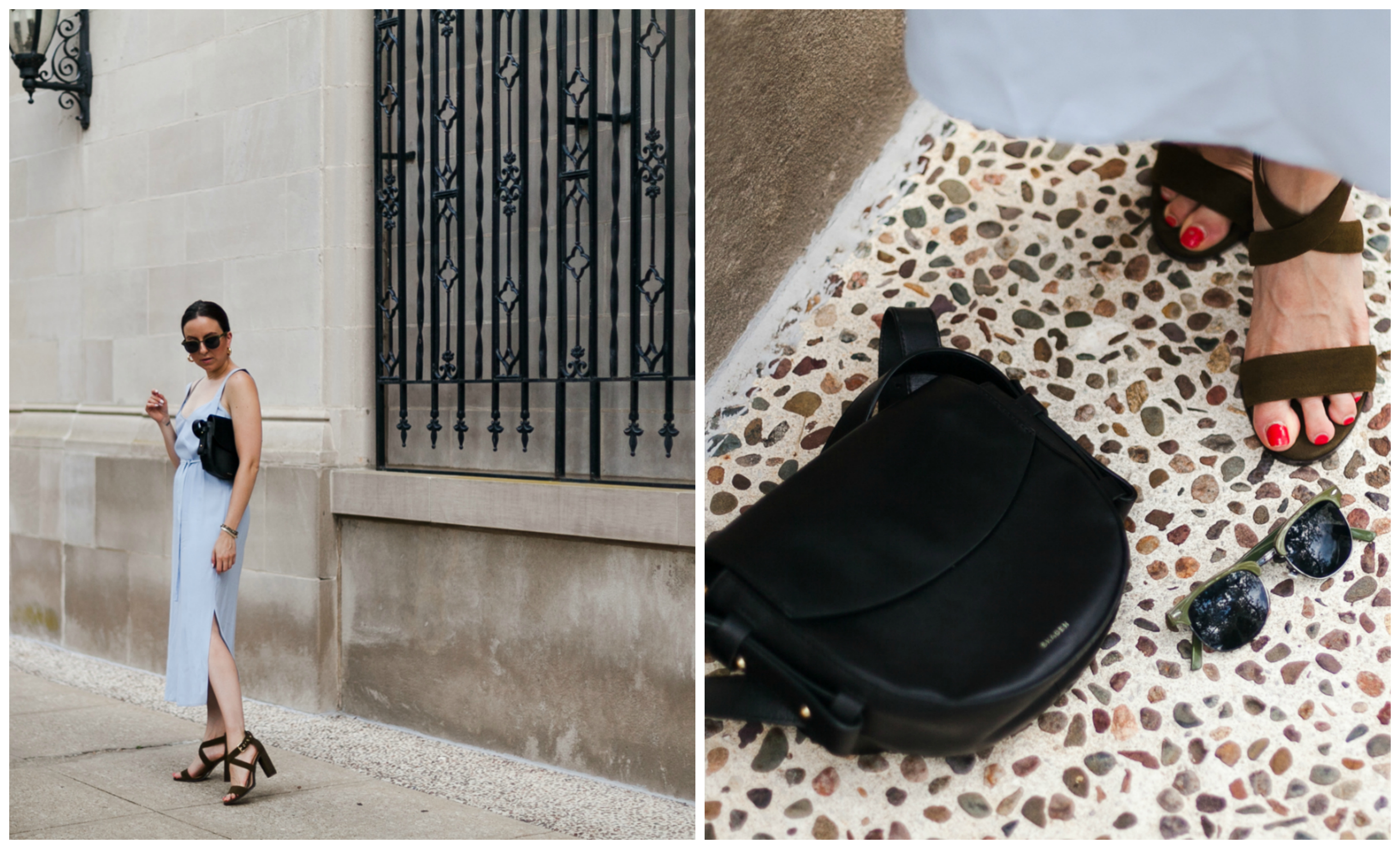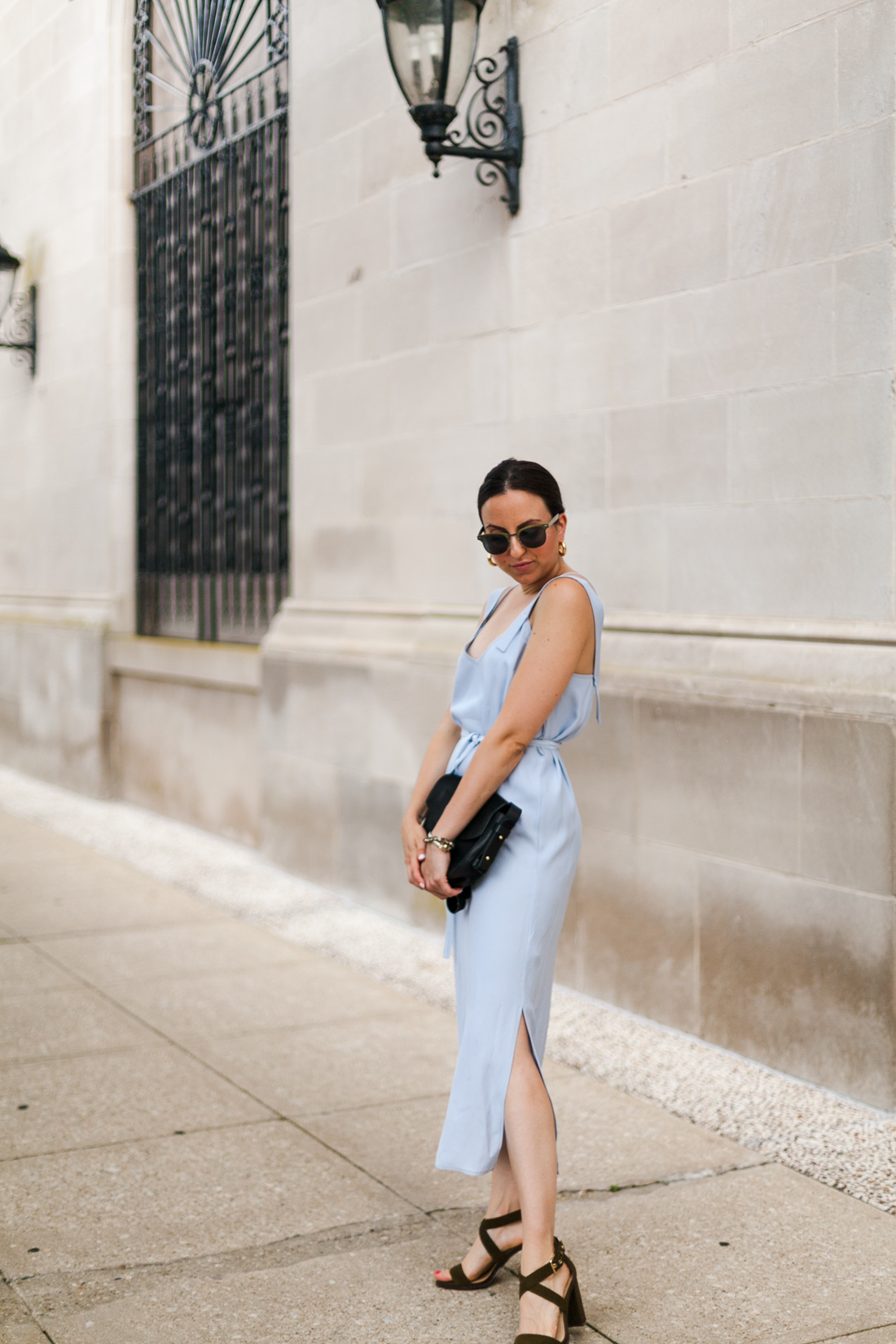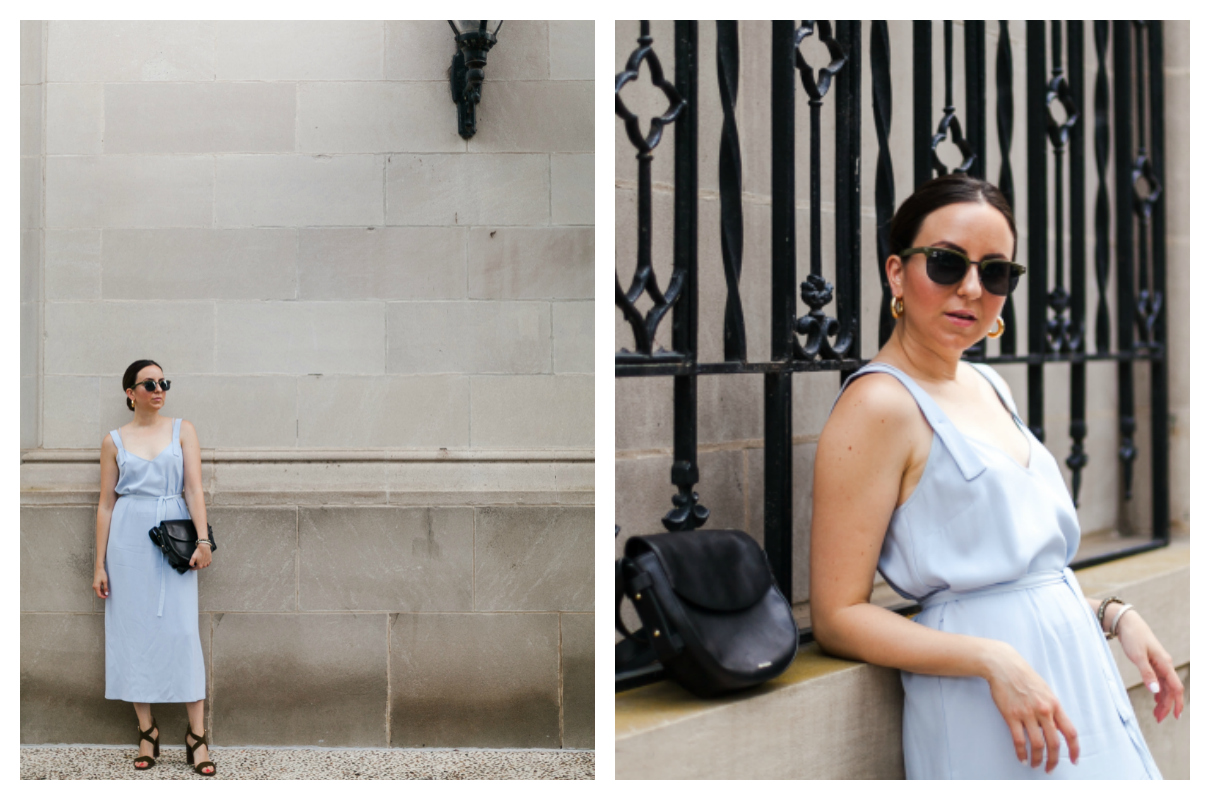 SHOP THE POST