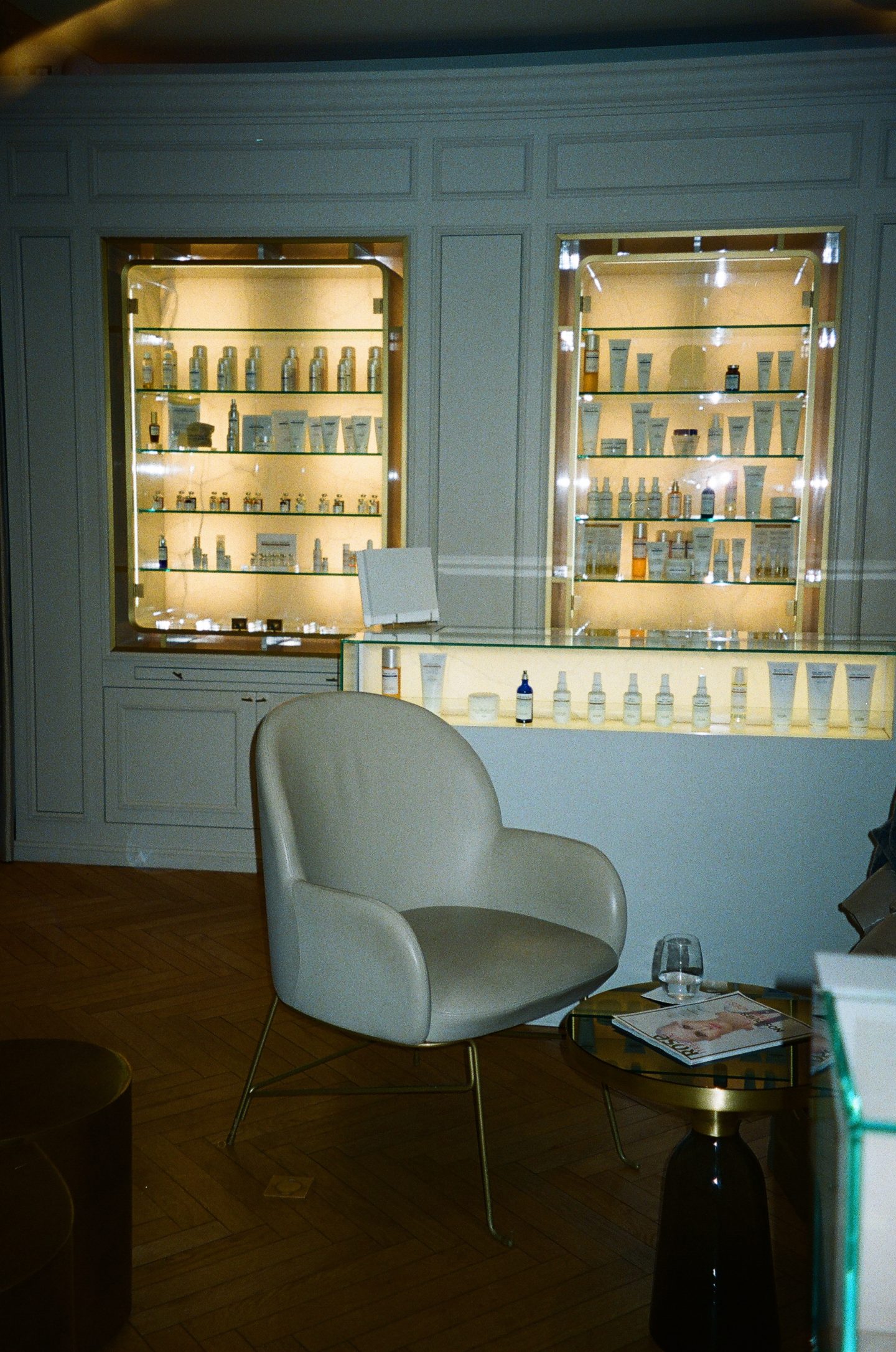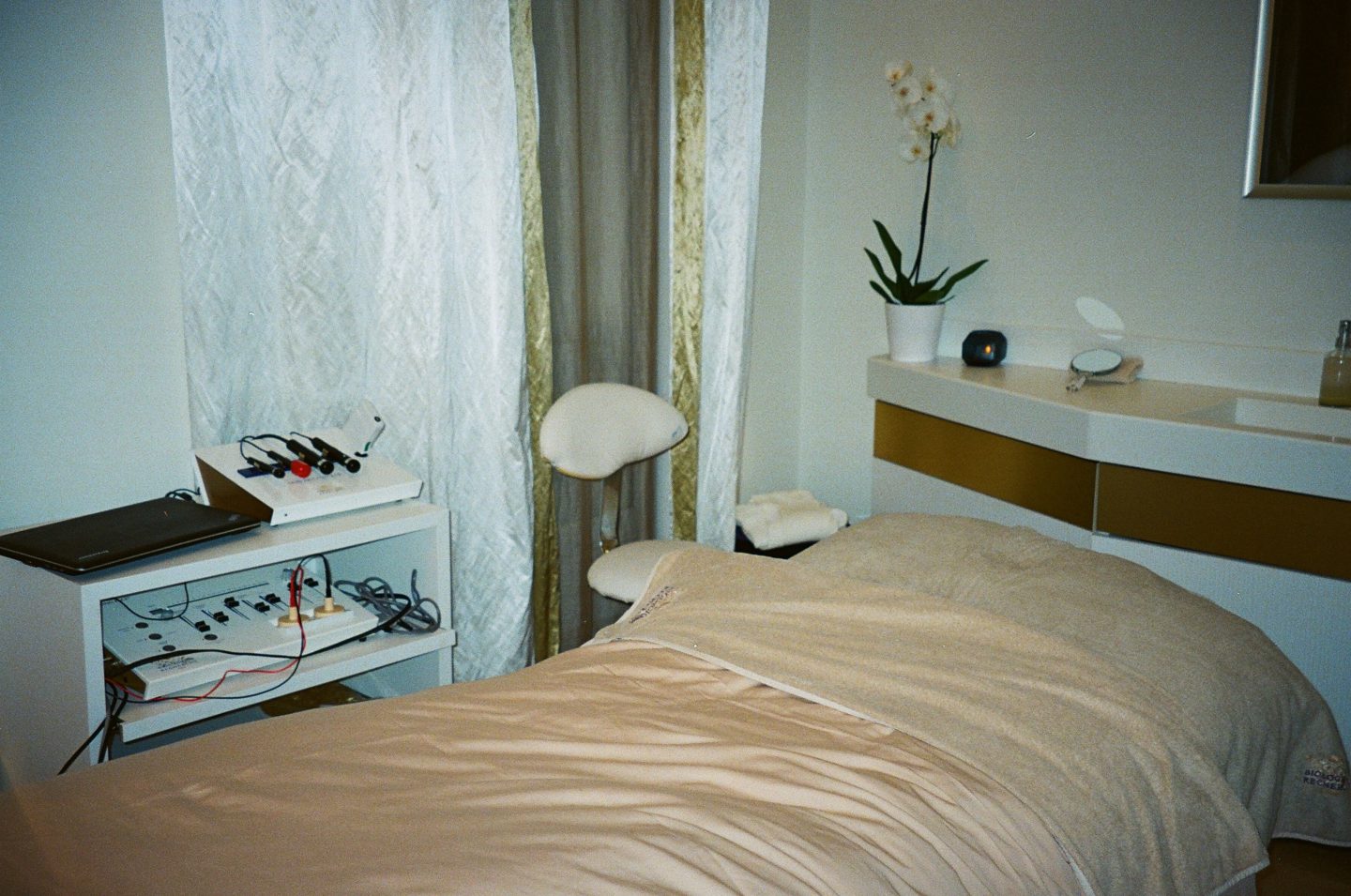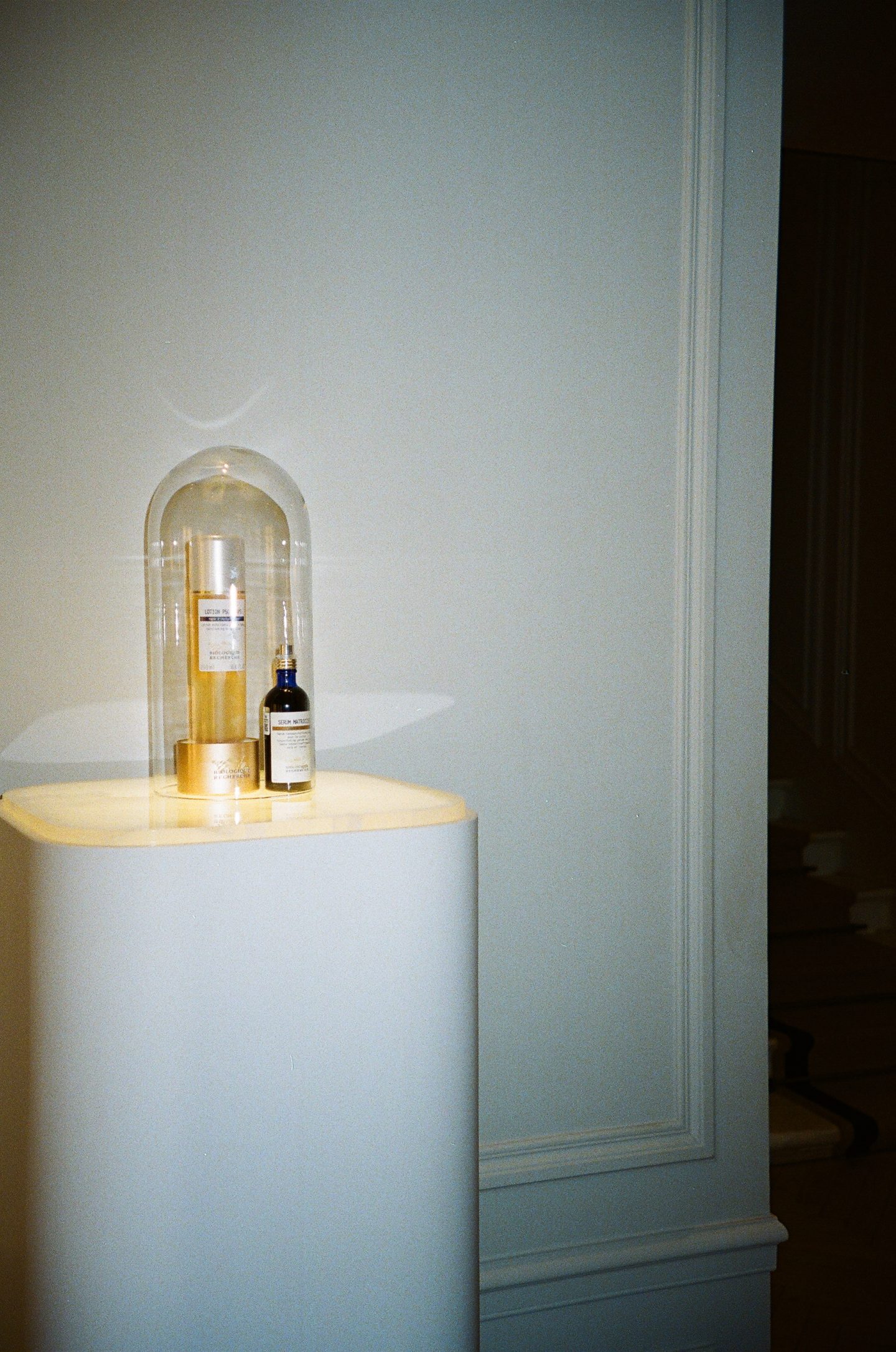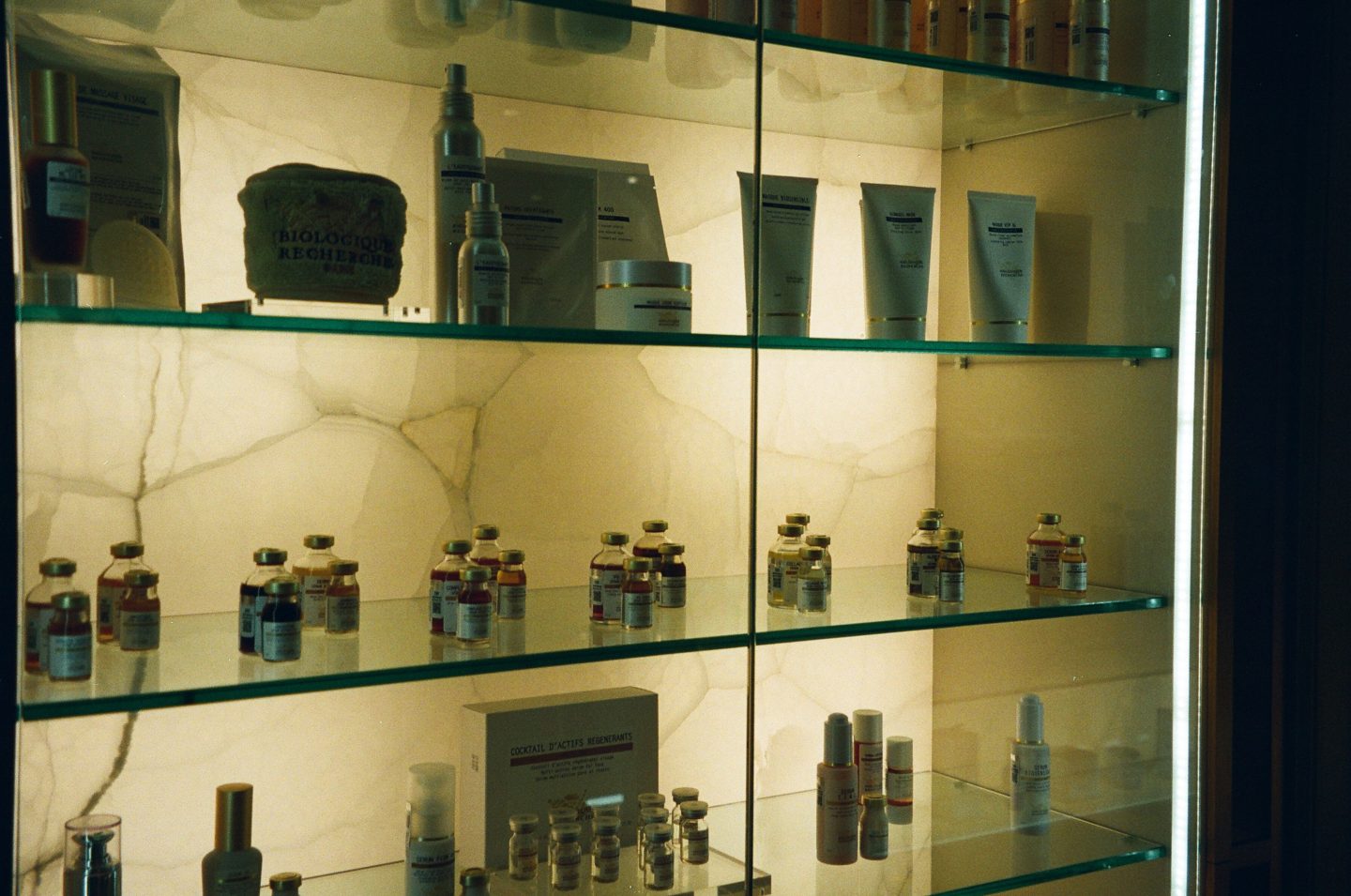 Immaculate Complexion: Biologique Recherche
I sat in the minimally decorated yet gilded waiting room surrounded by women buzzing around in white uniforms, phones ringing and curio cabinets brimming with vials of serums and creams. A chilly breeze blew in every time the sliding door opened as more women, much like myself, checked in for their treatment. Situated right off the Champs-Élysées, I felt like I had finally managed to get on the guest list of a very elusive and happening party. For my face.
If you haven't heard of Biologique Recherche, let me do the honors of introducing you. I've written about them on more than one occasion, both here and here. I'm what they would call, a loyal customer. Now, if you can overlook the stench of their products and oftentimes unusual naming, then you'll understand its cult following. The brand's elusive approach to their international clientele base is in part what makes them one of the most coveted skincare brands by beauty editors and customers alike. Come to think of it, it's been on my Paris "must-do's" for precisely that reason – stocking up on their product. I was in Paris this time last year and thanks to a last-minute cancellation, I was able to experience a customized facial for myself.
---
THE CUSTOMIZED FACIAL
The gilded room mimicked the décor of the shop downstairs. A warm bed, a refreshing Perrier and even a private shower for post treatment. I tucked myself in and awaited the magic of dewy and glowing skin. Each facial is customized to your skin type needs and the first step is always a skin analysis. This checks your skin's main functions like elasticity, hydration, barrier function, pigmentation, skin pH and sebum. Based on your results, they create a customized facial for you. My results confirmed what I've always known to struggle with, hydration.
The Biologique Recherche facial wasn't hours long or unnecessarily drawn out. It was an organic and efficient approach to treating my skin type needs. Unlike the usual approach of steaming or hot towels; the facial used only cool towels. Essentially, this helps with reducing inflammation and keeping pores small. Perhaps the biggest surprise? The cost. The facial cost a third of what I would pay stateside and the products were pleasantly discounted, as well. I left and my skin looked absolutely glowing, hydrated and dewy, just as I had hoped. It was a surge of hydration for my sensitive skin.
---
MY FAVORITE PRODUCTS
Since the world is still on pause and most of us can't hop over to Paris, I've rounded up my top 5 favorite Biologique Recherche product to recreate an at-home-facial with.
Lotion P50: The cult favorite exfoliates, purifies, and cleanses the skin while also regenerating cells. Basically, the Biologique Recherche Lotion P50 balances the skin's pH levels and is chock full of vitamins. I personally use the Lotion P50W, which has arnica in it and is used for sensitive skin. For body care, they also have Lotion P50 Corps.
Lait VIP O2: I always double-cleanse and this product is part of my everyday skincare routine. Lait VIP O2 is a mild cleanser ideal for brightening your complexion while oxygenating. Really great for dry skins and those that travel often.
Masque Vivant: Hold your breath, because this mask is rough on the senses but it gets the job done. Masque Vivant is meant to purify the skin while creating a brighter, tighter and more toned complexion. Think of it as a way to instantly revitalize dull or mature skin. Active ingredients include yeast, cucumber and witch hazel.
Masque Visolastine +: I've never been able to use a clay mask because it dries out my skin, but since this mask has macadamia and cotton oil to nourish, hydrate and restore elasticity while the white clay purifies and brightens.
Collagene Natif Serum: Honestly, serums are where it's at. This collagen-based quintessential serum firms and tightens pores while improving the contour of your face. Your skin will feel silky soft and glowing. I actually use a combination of Biologique Recherche serums, mixed for my skin's needs, using the Collagene Natif, Elastine and Amniotique. Elastine, as the name suggests, helps with the skin's elasticity and the first onset of fine lines and wrinkles and Amniotique is incredibly regenerative and hydrating.
---
LEARNING MORE
When we're able to travel again and you find yourself in Paris, make sure to add a Biologique Recherche treatment to your itinerary. For my US-based friends, you can find the products online at Rescue Spa and several luxury hotels and spas carry the brand. If you're in Chicago, head to The Peninsula Spa to shop their selection.
For those that want to learn more about which products work best for your skin, head over to Flawless by Melissa Fox. The spa has a great page on explaining the benefits of each of the Biologique Recherche facial products.
Let's keep in touch! Bloglovin / Instagram / Twitter / Facebook / Pinterest