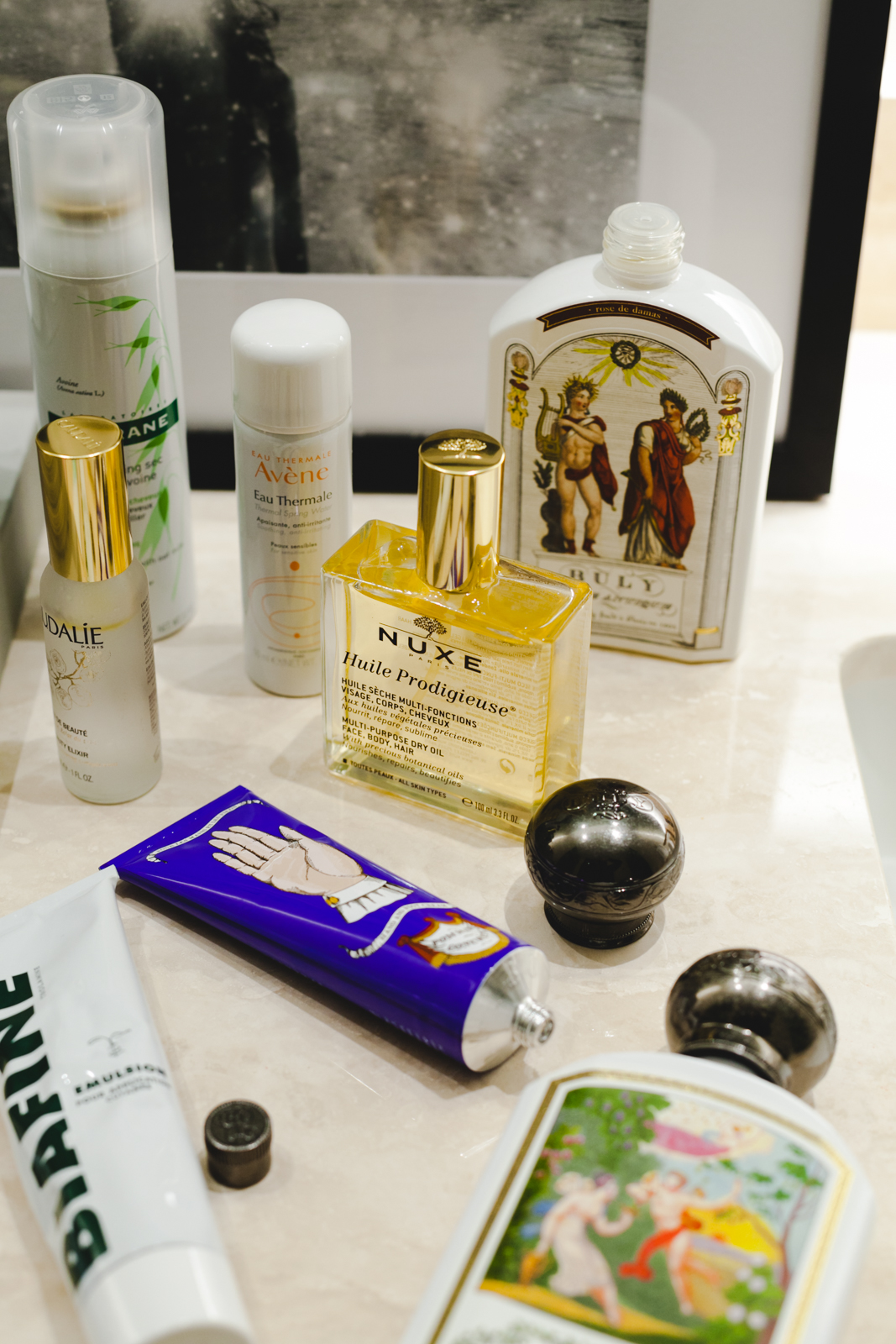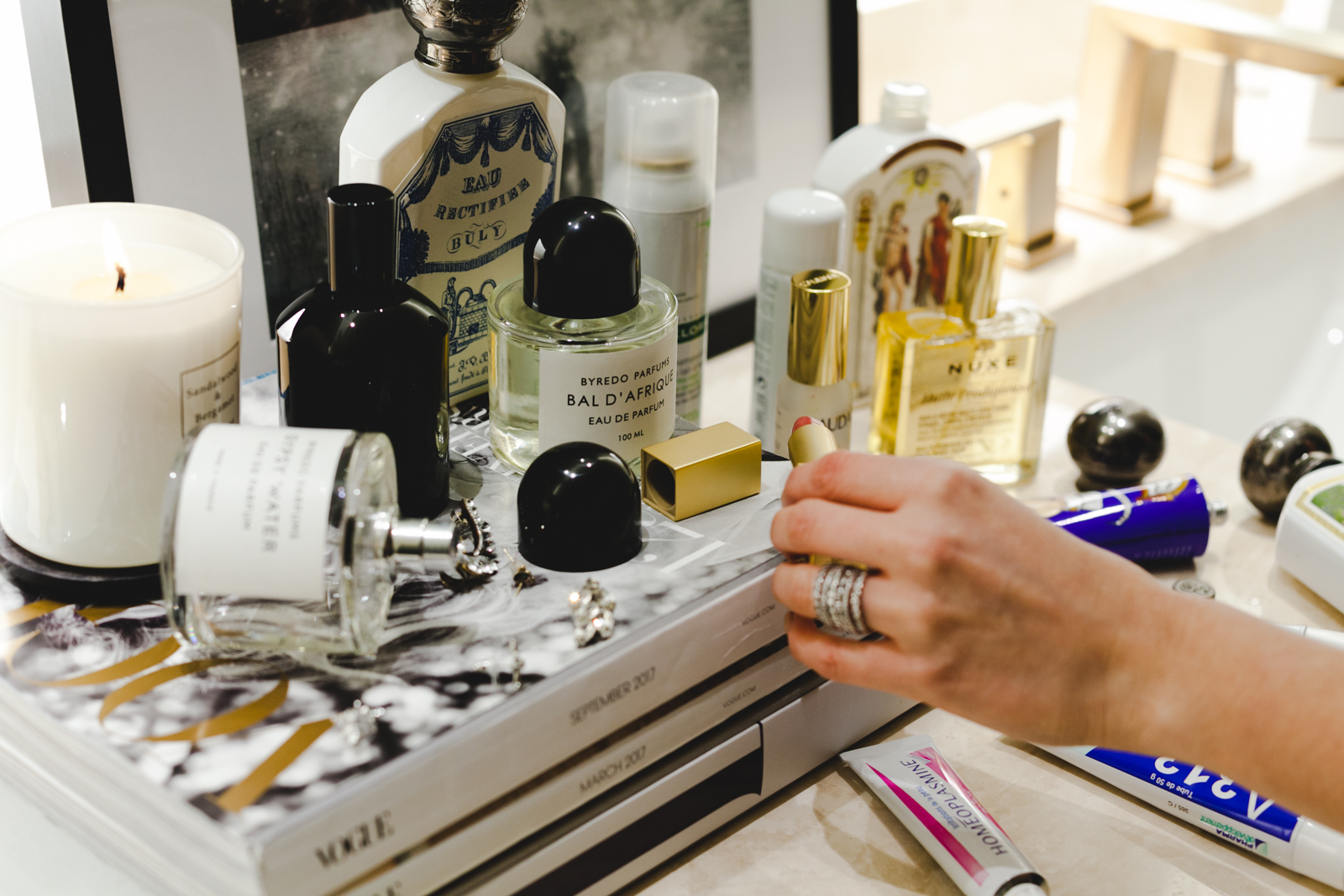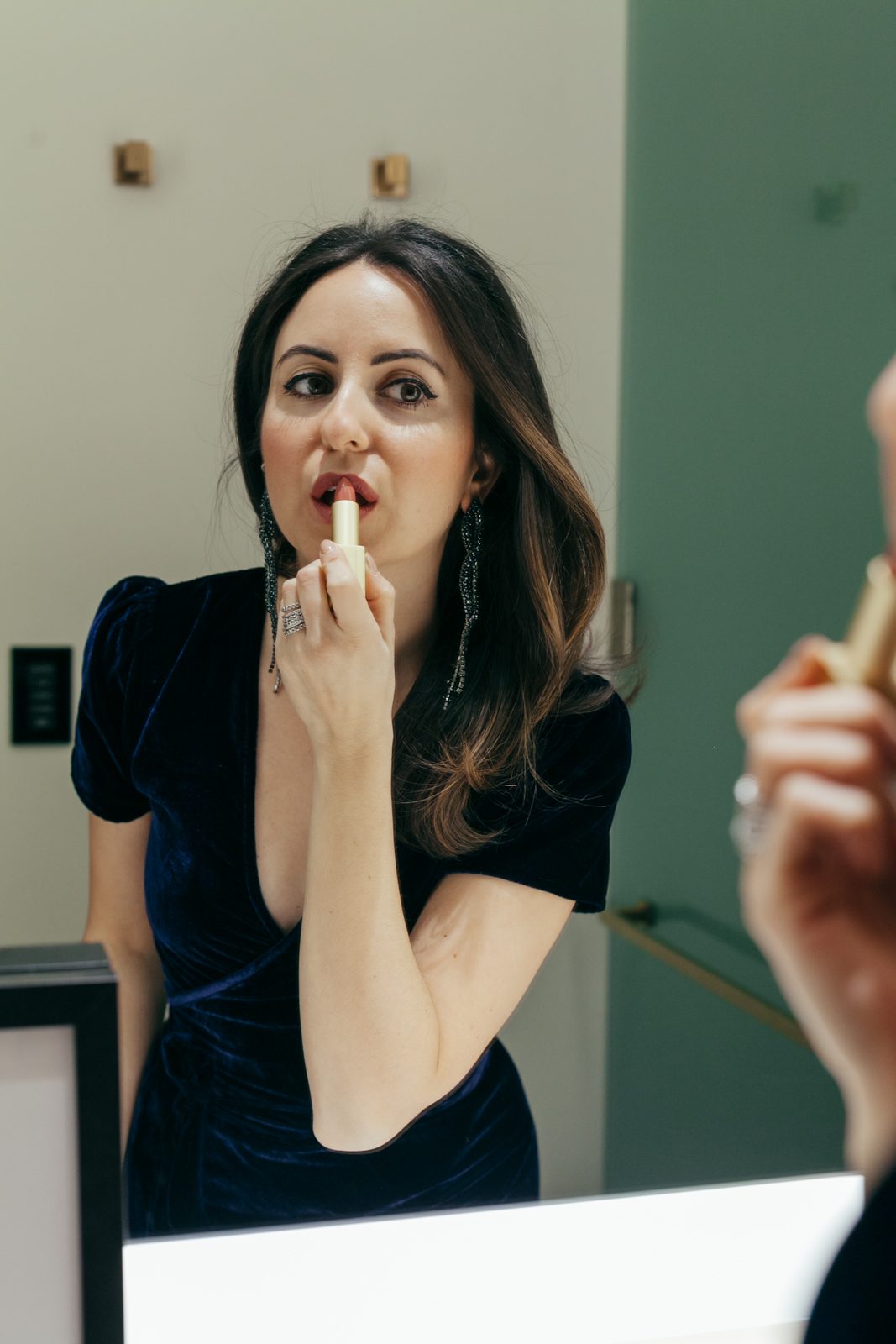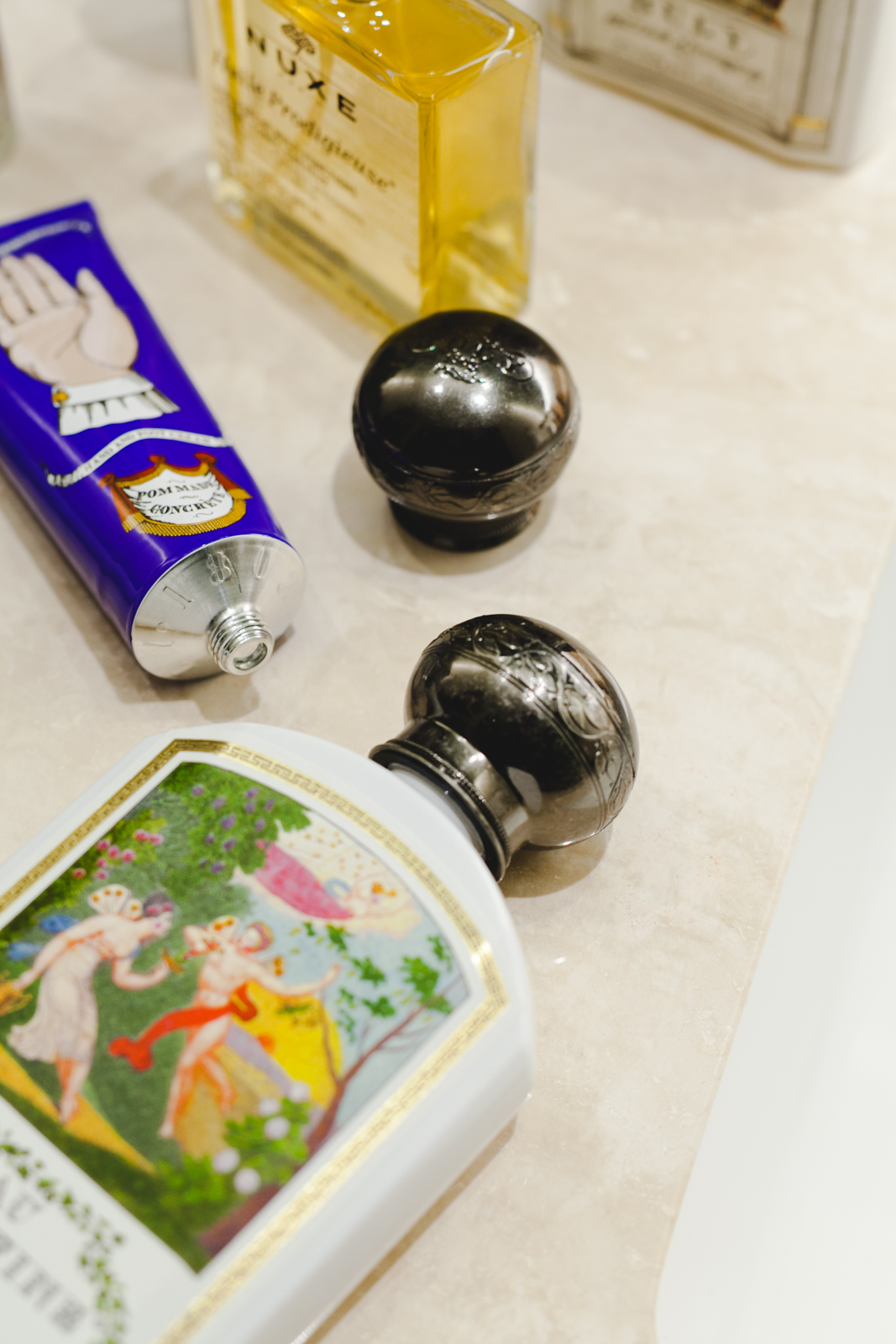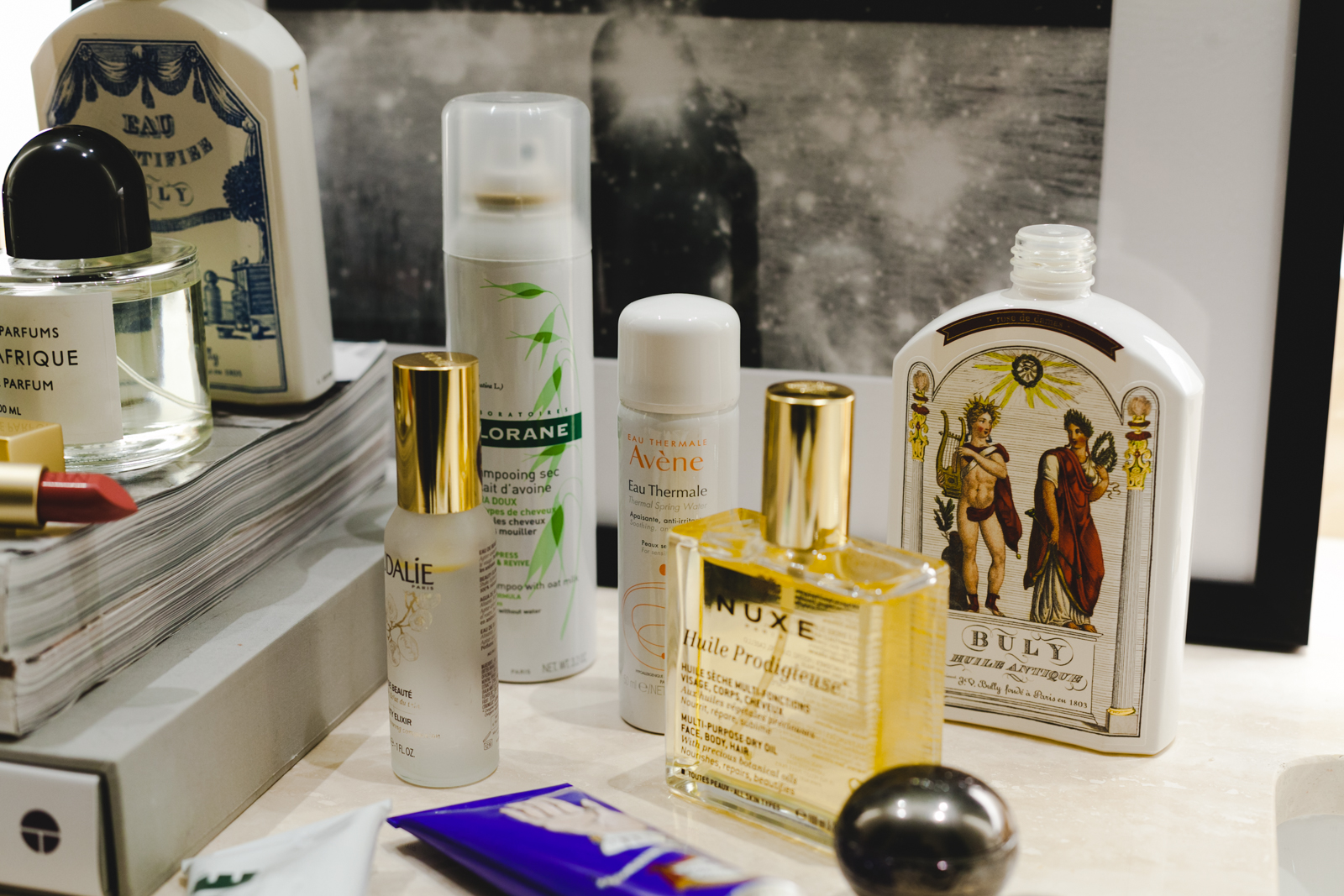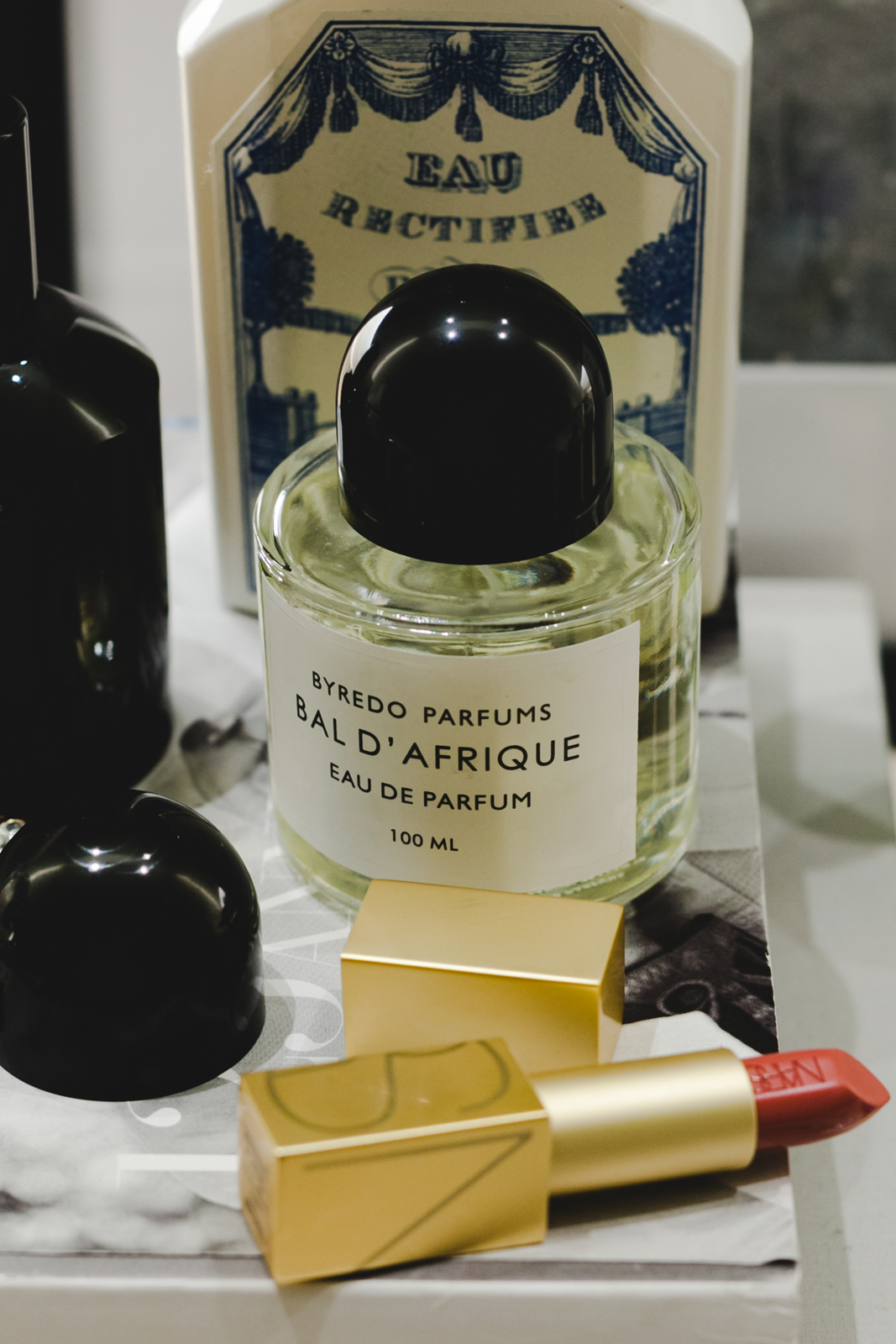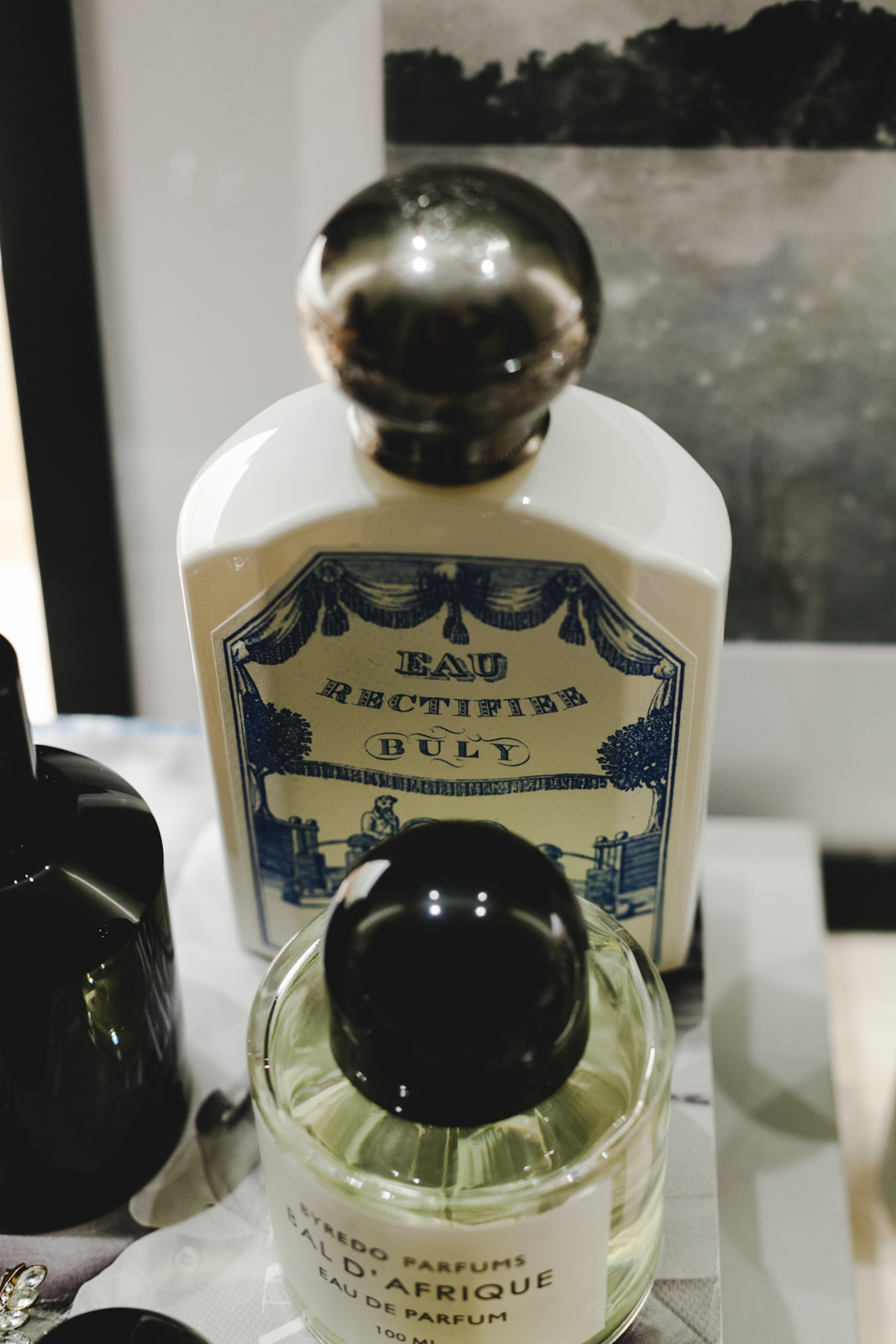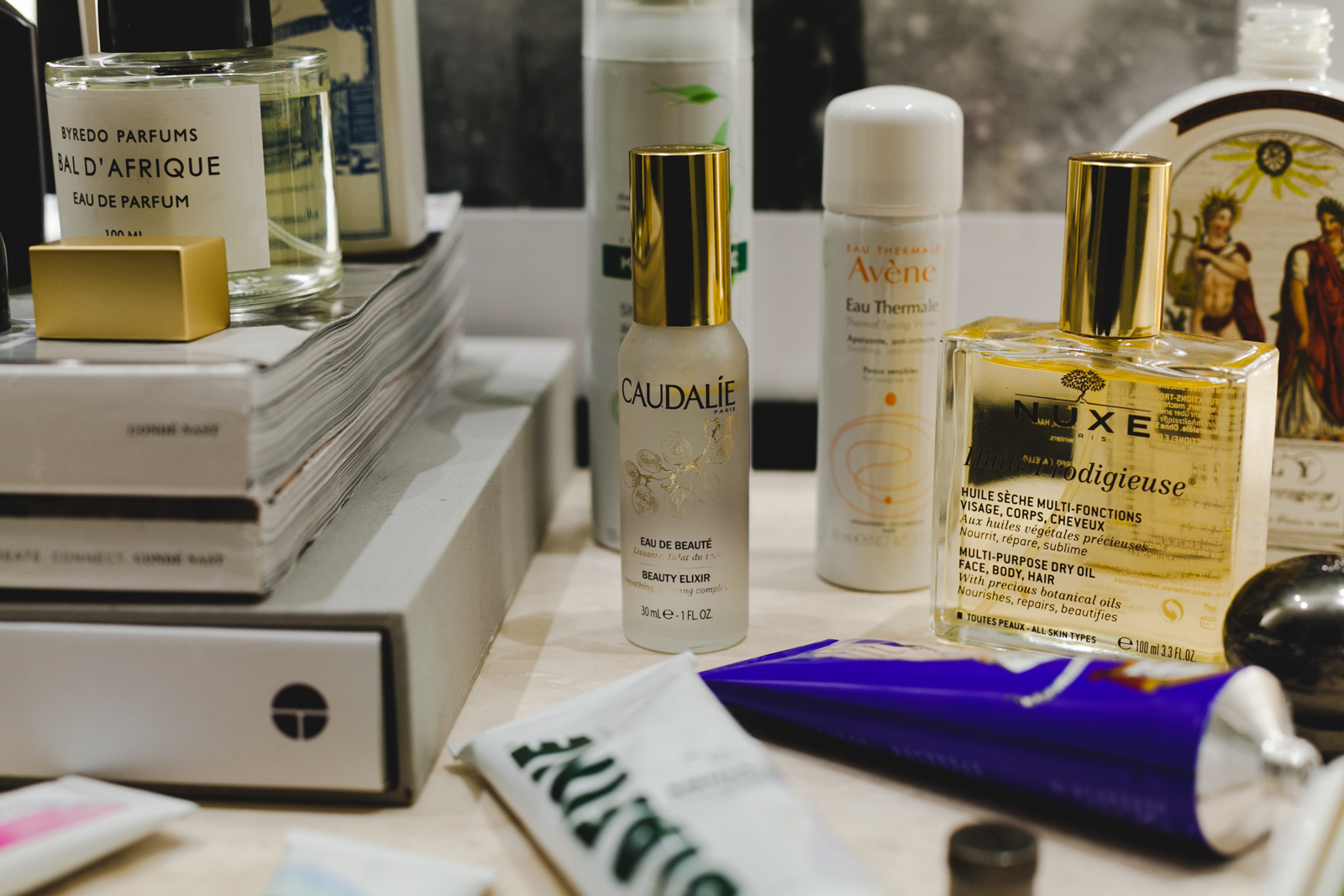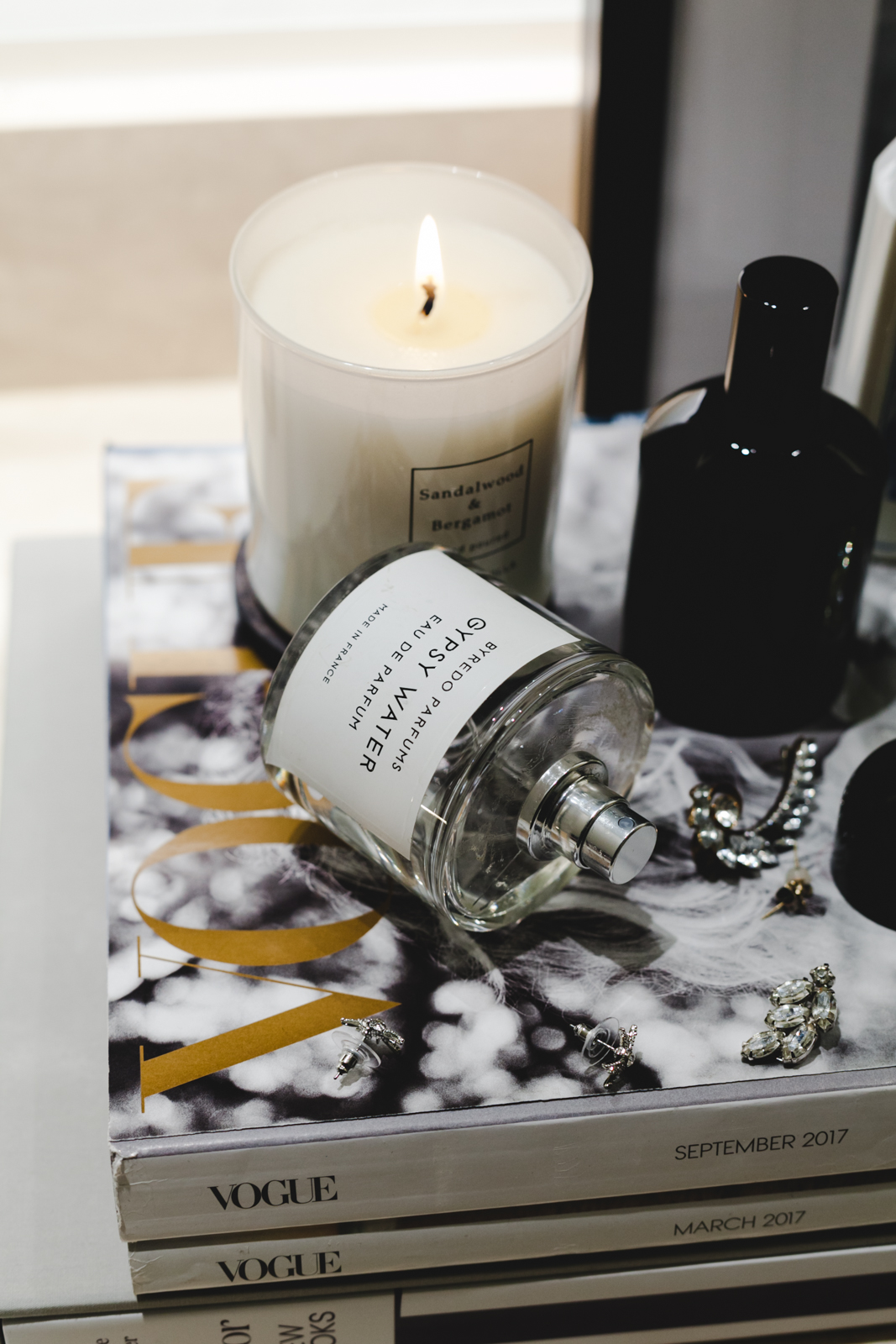 FRENCH PHARMACY SKINCARE PRODUCTS
There is no secret that French skincare is highly sought-after… their effortless, slightly disheveled yet utterly chic style has created a worldwide cult following. I, one of the many obsessed. They practically invented #iwokeuplikethis. Before heading out to Paris, I made it a priority to research as much about their pharmacy beauty scene and the famous French pharmacy products, as I possibly could. In fact, I include it in my travel guides for France! There's no surprise that French girls look the way they do; they have amazing products, all of which can be found at the French drugstore. I managed to make a quick stop into City Pharma before my flight…let's just say, mecca for the beauty lover. Sephora who?
I use a large variety of skincare product in my beauty routine and many of them happen to be a French brand. These amazing beauty brands are what they have casually stocked in the French pharmacy. Perhaps, next to the Cote du rhone, brie and advil? The great thing is, most of these French pharmacy skincare products are available on amazon, at a premium, of course, but if you can't make it to Paris anytime soon, you can still achieve the French beauty routine!
---
A FEW OF MY FAVORITE FRENCH PRODUCTS YOU CAN BUY
Klorane Dry Shampoo: Dry shampoo with oat- we all need it and we all definitely use it! This dry shampoo with oat milk is gentler than others on the market. Works quickly to fluff up flat, oily hair and it's hypoallergenic.
Homeoplasmine: your homeopathic alternative to vaseline. Ideal for chapped lips, scratches, dry, rough skin and the best part? It's made up of primarily plant extracts and natural ingredients. I use it as a lip balms before bed!
Biafine: technically a burn cream but sworn to make for an amazing moisturizer by Elle Machpherson. It helps heals scars faster, can be thrown on to a burn or a scratch and makes for a great lip moisturizer when they get chapped.
Avene Thermal Spring water: I happen to take a travel size with me on the plane and spray to keep my skin hydrated, but it works for just about everything else, as well. You can set makeup with a few sprays of eau thermale or water spray, and it immediately soothes and hydrates skin. I always have one on me!
---
TRIED AND TRUE FAVORITES
Nuxe Huile Prodigieuse Oil: There is a reason this is a French beauty favorite, but then again, I have a feeling I will be saying that about every product on here. This multipurpose dry oil can be used on skin, face and even hair. It combines vitamin E with plant oils to nourish and leave your body soft and moisturized. The scent? Intoxicating. I put this on every night before bed and it's my go-to for body care and it's intensely hydrating.
A313 Vitamin: The closest thing to Avibon on the market. Avibon no longer exists and A313 vitamin is the next best thing. It is full of pure Vitamin A. What does that mean? It helps with blemishes and apparently, to fight wrinkles. Think of it as a gentler version of retinol and can be used on all skin type. One of the products you can buy on Amazon.
Caudalie Beauty Elixir: I love my facial mists! This is another spray to keep on hand- it smells lovely and helps keep your skin moisturized while evening out skin tone, shrinking pores, to set makeup and even adding a bit of radiance we all are looking for.
---
OFFICINE UNIVERSELLE BULY 1803
I've written my praise on Officine Universelle Buly 1803 here; one of my favorite French brands. Their products are incredibly lovely, with beautiful packaging and at an affordable price. I ended up buying these 3 products:
Micellar Water: If you haven't heard of micellar water yet…well, where have you been hiding? Ideal for the lazy girl, but also just as convenient for those of us with a skincare routine. Essentially it removes makeup and gently cleanses the skin without water. It takes the place of water. This one in specific is great for sensitive skin- it soothes and relaxes the skin!
Floral Facial Lotion: which has the most subtle scent of roses and is more so like an essence with natural ingredients; incredibly hydrating, doesn't leave residue behind and acts as a great base for the rest of your skin care. Think of it as a toner.
Pomade Hand and Foot Cream: The packaging on this hand cream is so incredibly beautiful! It has a shea-butter base, sesame oil, beeswax and chamomile floral water. The scent is very light but it is intensely hydrating for hands care.
Let's keep in touch! Bloglovin / Instagram / Twitter / Facebook / Pinterest
SHOP THE FRENCH PHARMACY PRODUCTS

Photos by Jennifer Coffey Photography