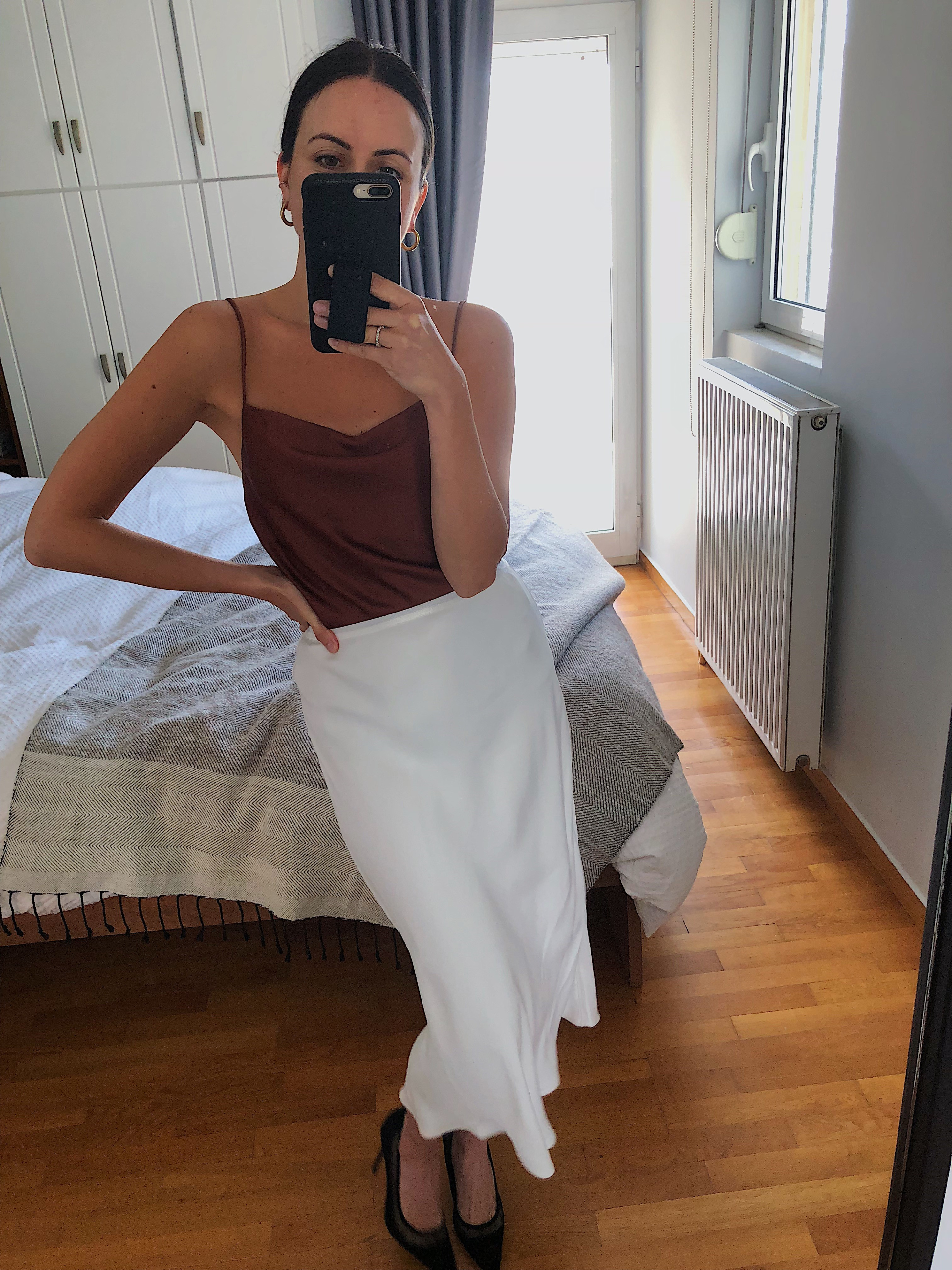 Spring is in full bloom here in Greece. Sun-drenched days, birds chirping, vibrant poppies adding color to rocky corners. Spring is the only season I have not experienced in this beautiful country and I am so excited to be here, now, to take what I can in. I had initially planned to fly stateside at the end of April to see family and friends and swap out my wardrobe for Spring-friendly pieces. Obviously, with the current situation, that trip has been postponed until further notice and so, I find myself with quite the selection of heavy sweaters and coats but nothing quite appropriate for these warmer days.
When I saw Mango was having a sale, even on their new SS20 collection, I decided to invest in staples to start a Spring wardrobe. I've noticed that I've been attracted to brighter colors than my usual repertoire of neutrals. That doesn't go without saying that in order to build a "capsule" wardrobe for Spring, you don't need neutrals. Quite the opposite. Certain colors also act as neutrals, in my opinion. Like the yellow, linen shirt I purchased. Stick with a color palette, neutrals and occasional, pops of color through accessories and timeless silhouettes that will fit into your already existing wardrobe.
I ordered several pieces of which I am incredibly happy with. Even if it's only for getting dressed at home. They are easy, laid-back styles that look chic and feel comfortable. Come to think of it, I shared my last purchase at the Mango Sale, here. I wanted to share a roundup of  what I purchased at the Mango sale for Spring, including the pieces I'm wearing in the photo, and a few others I would't mind adding to the mix.
*You can shop the Yana earrings, the perfect gold semi-hoop, I designed for Abby Alley, here!
WHAT I PURCHASED AT THE MANGO SALE FOR SPRING