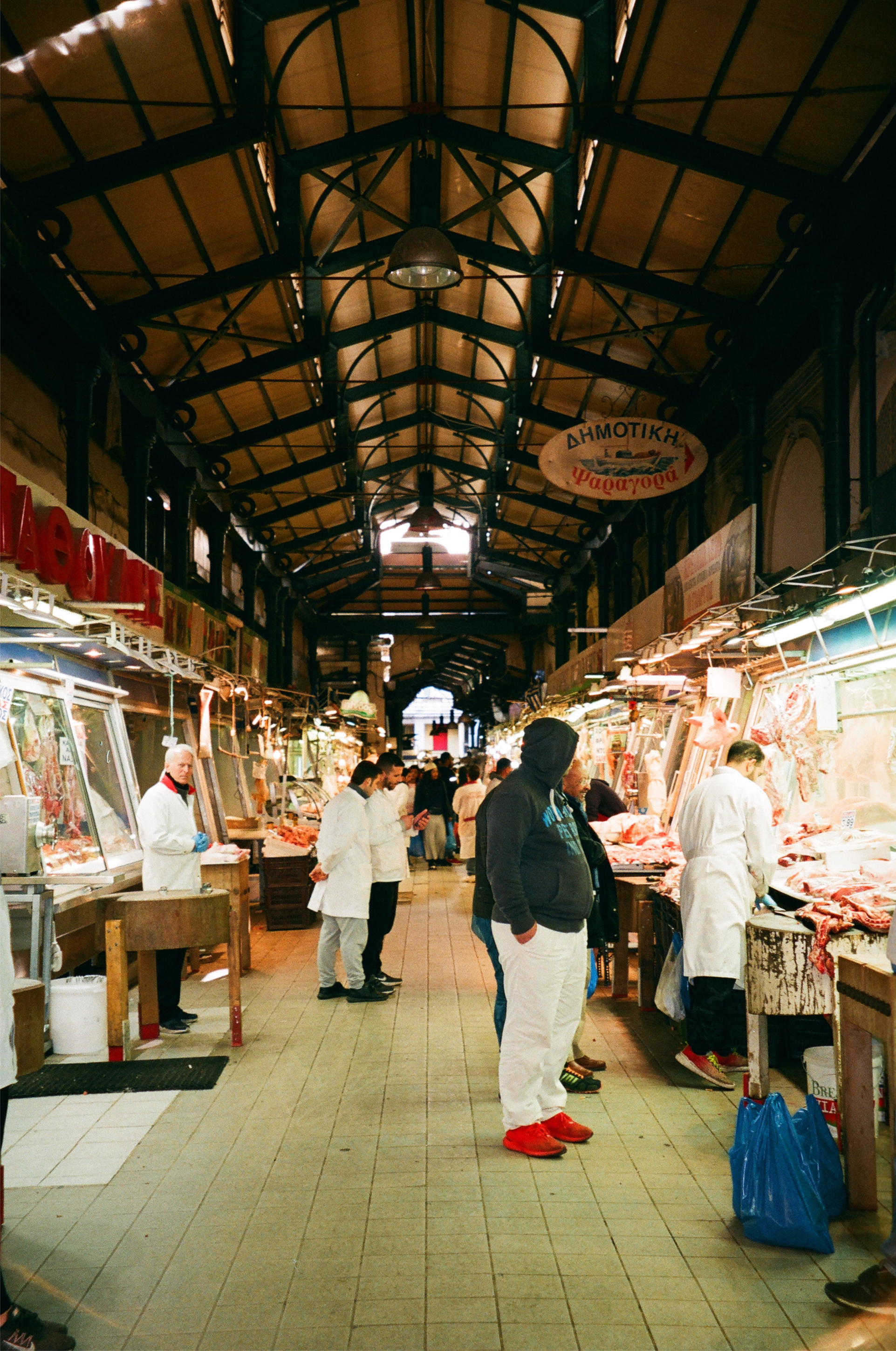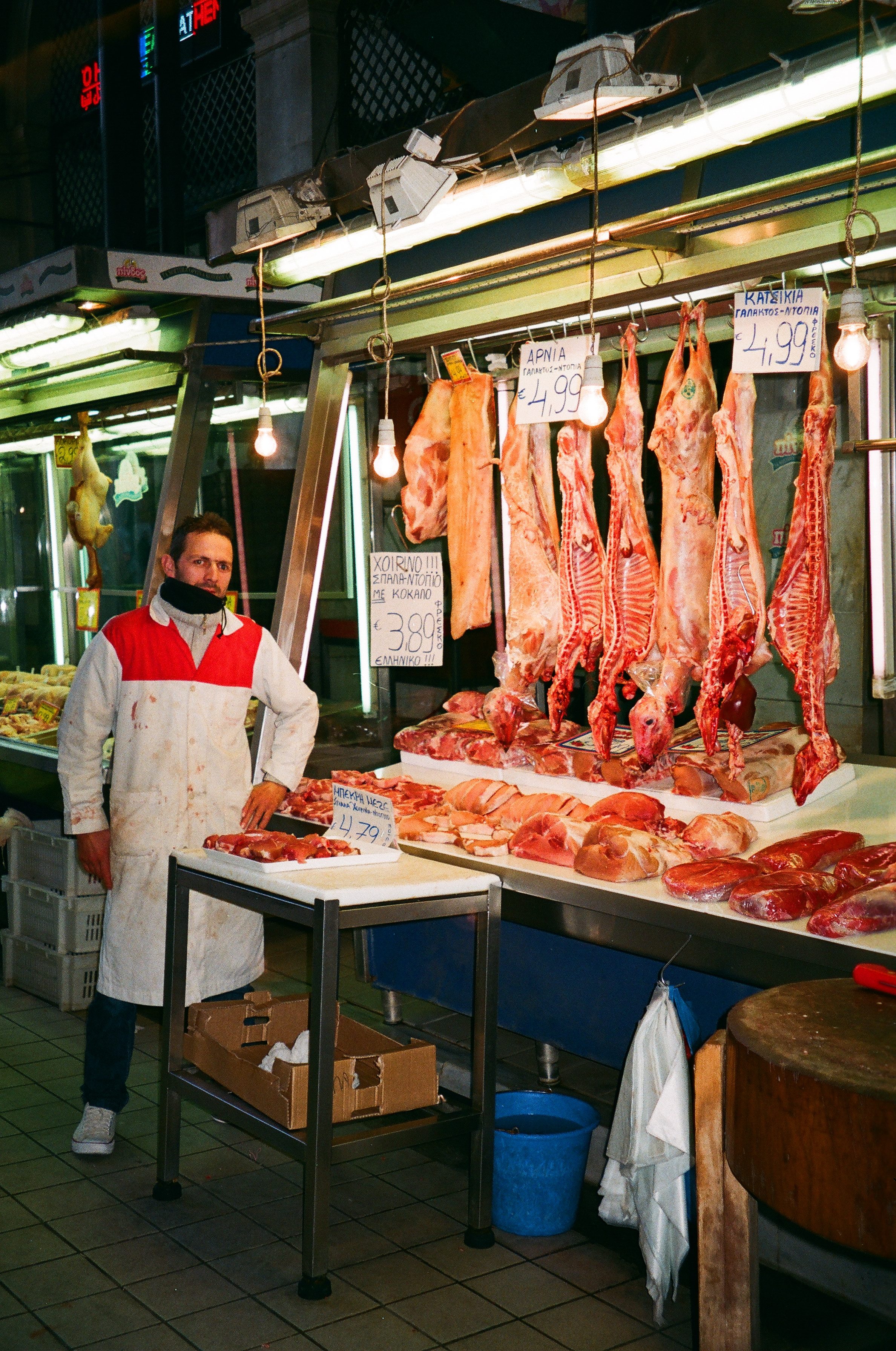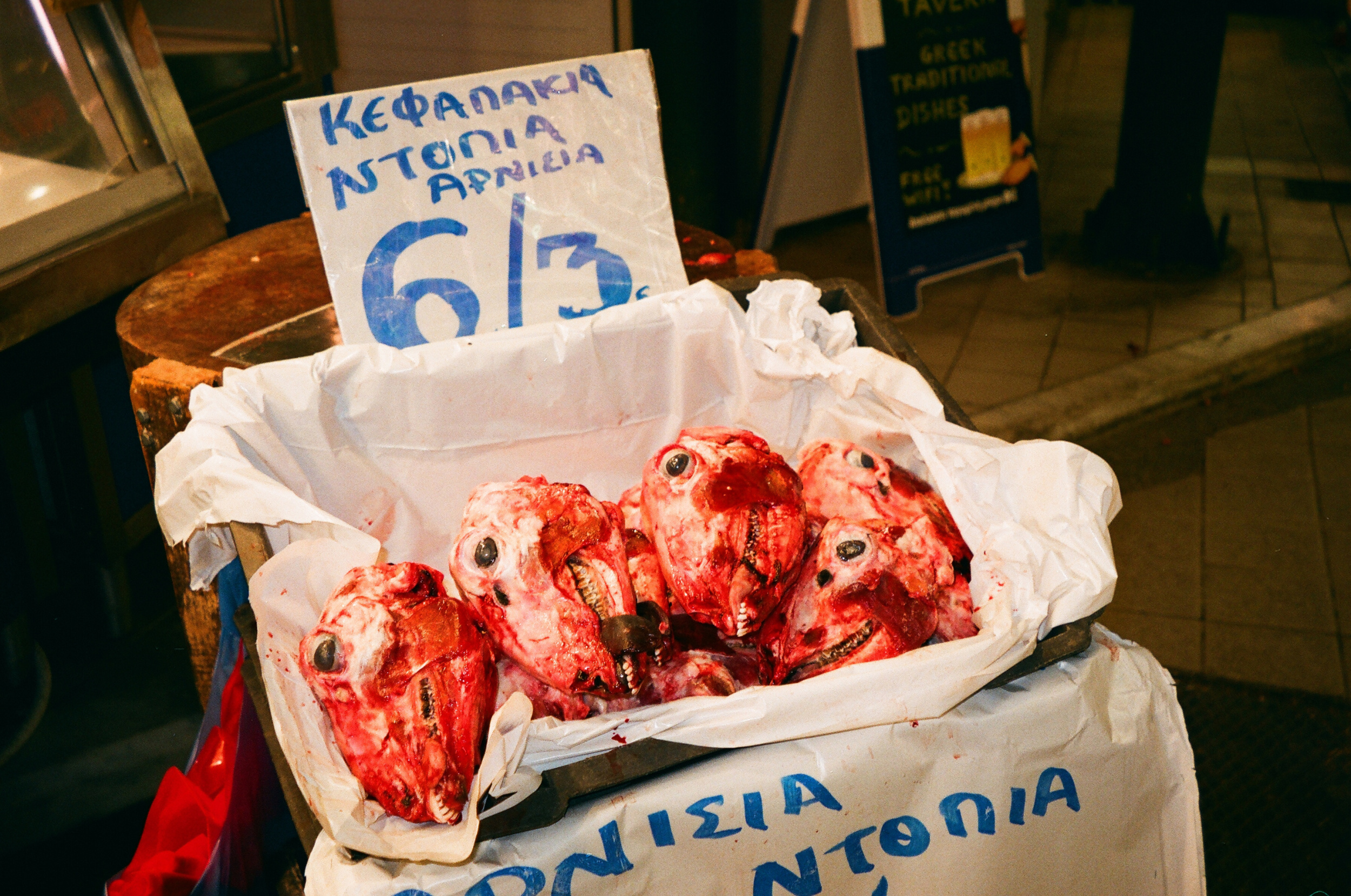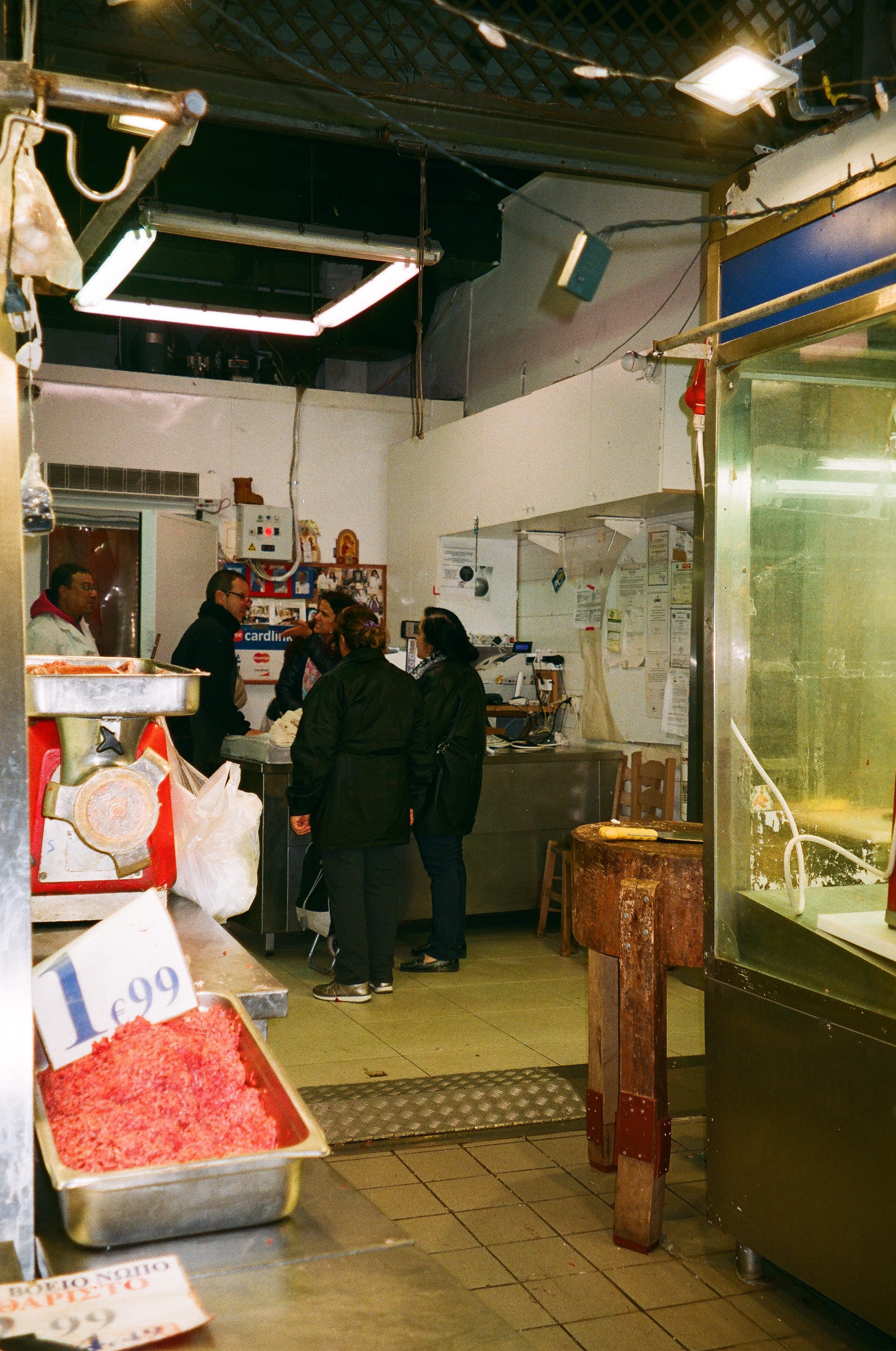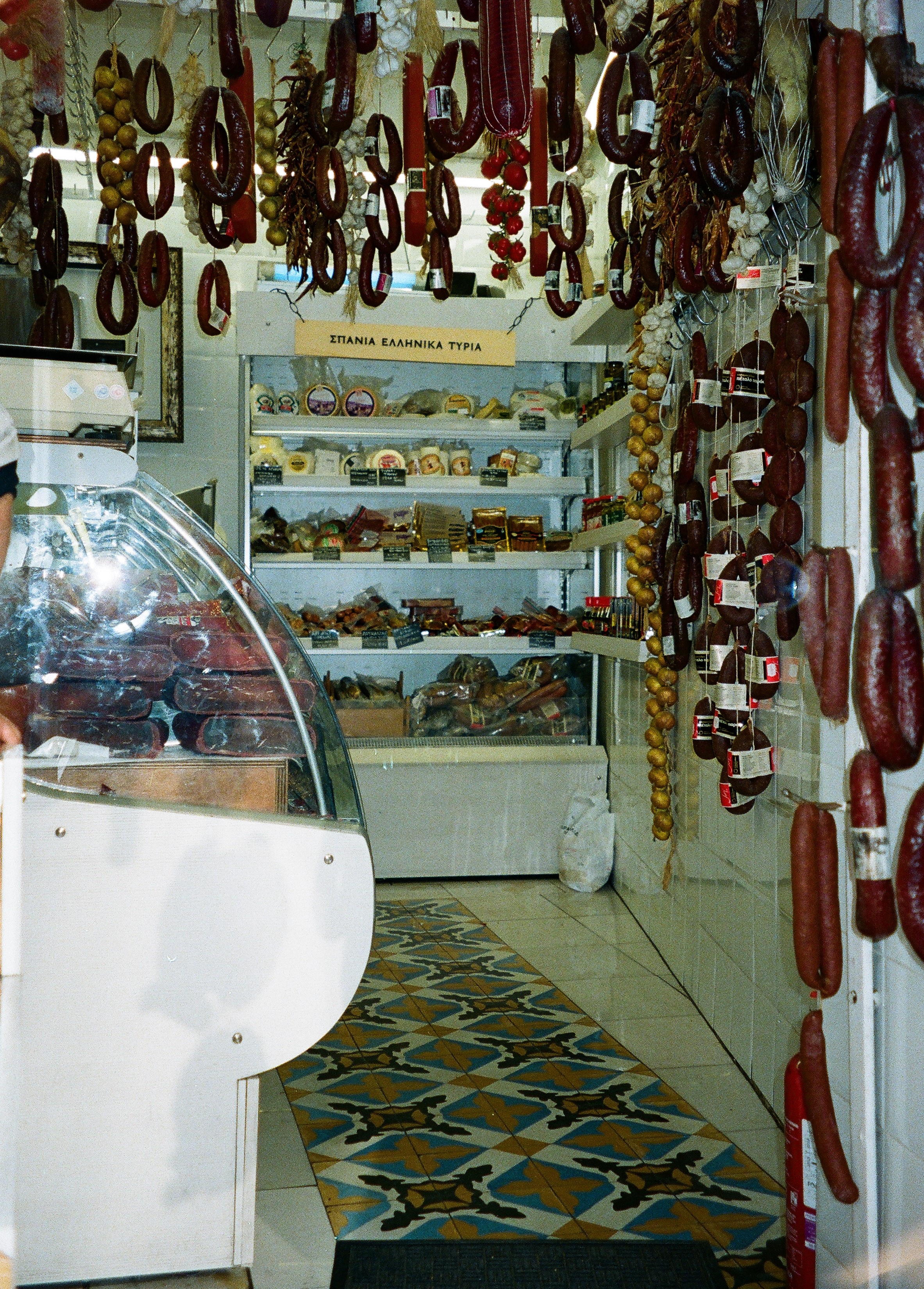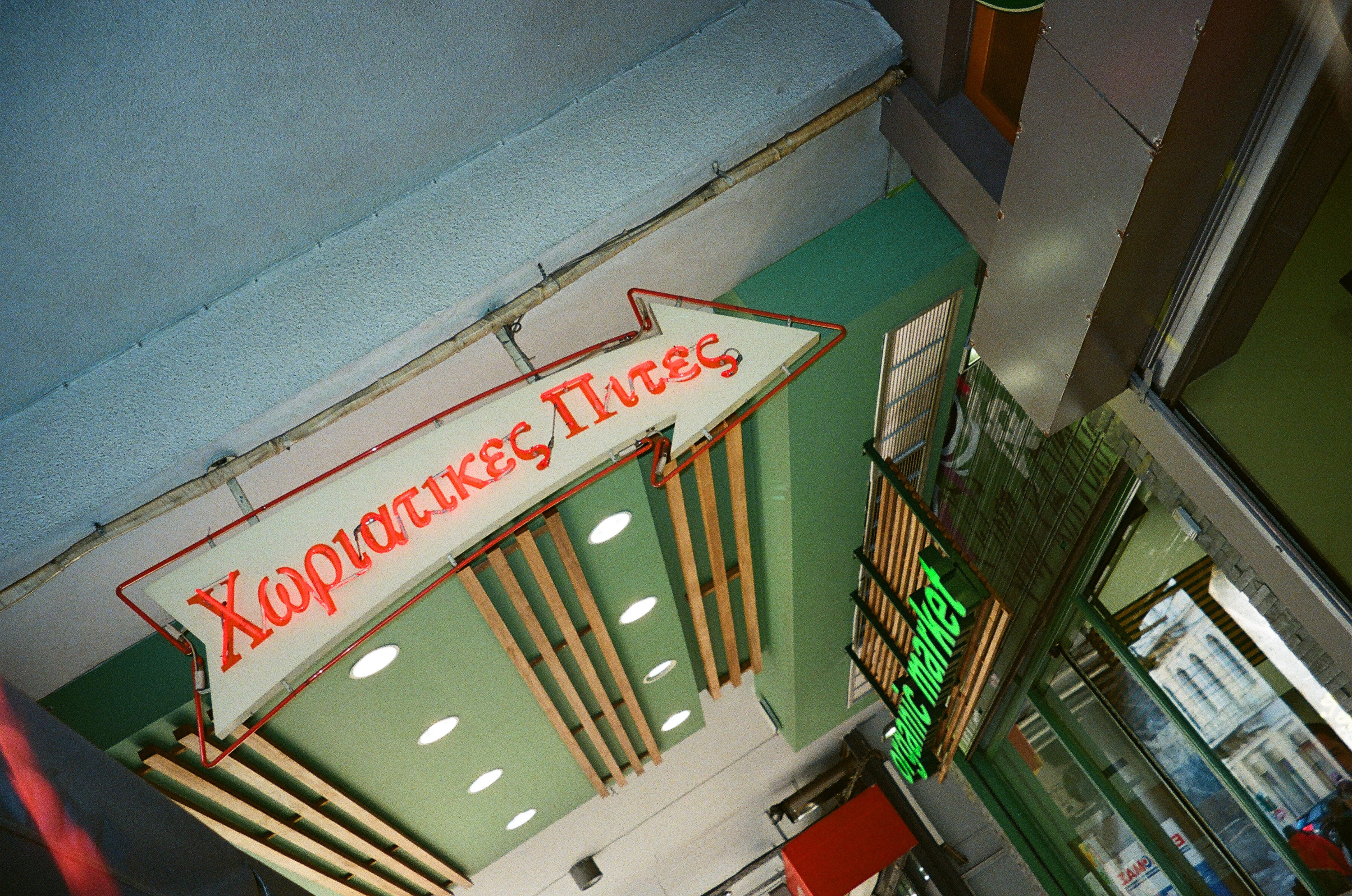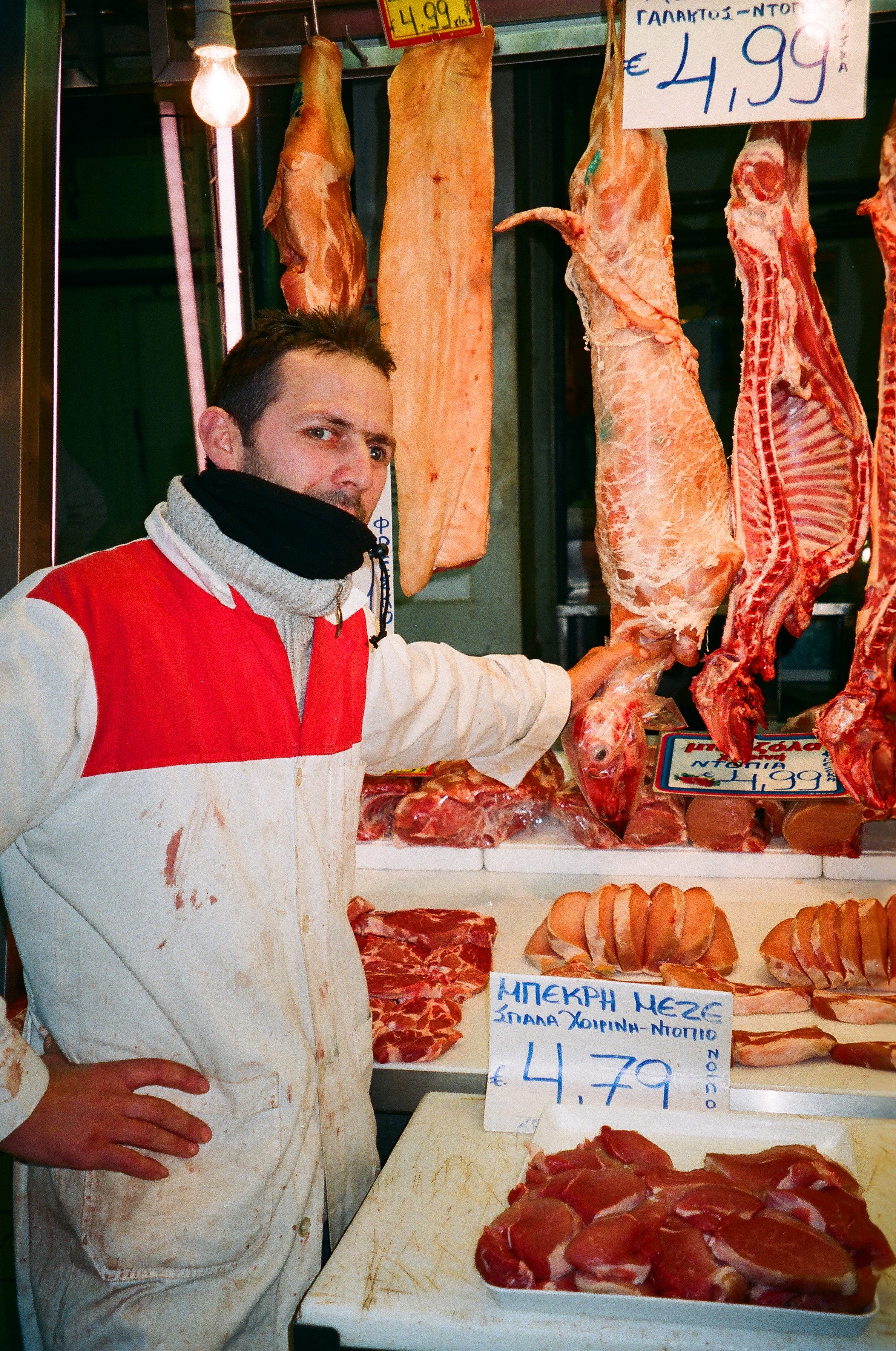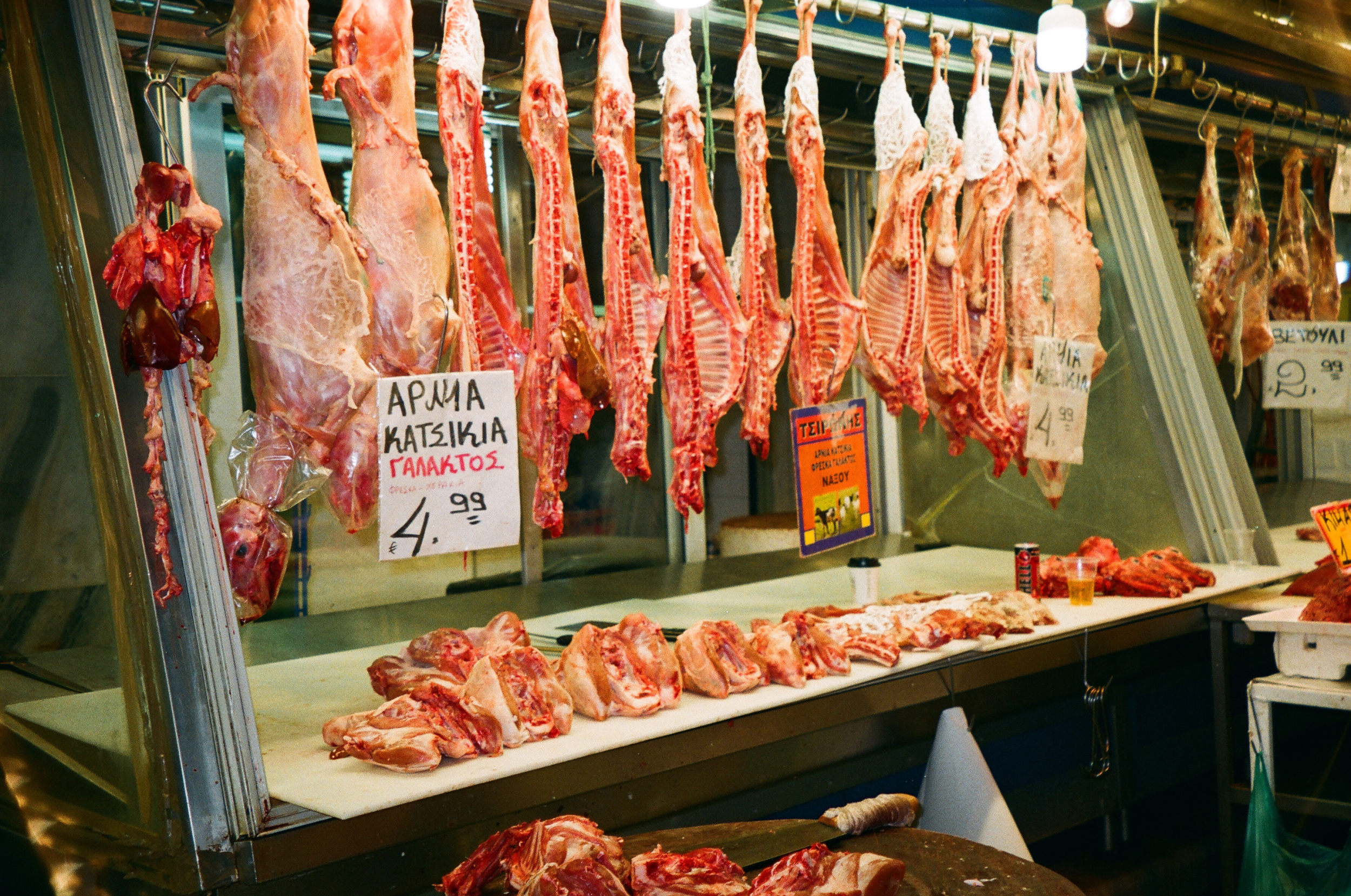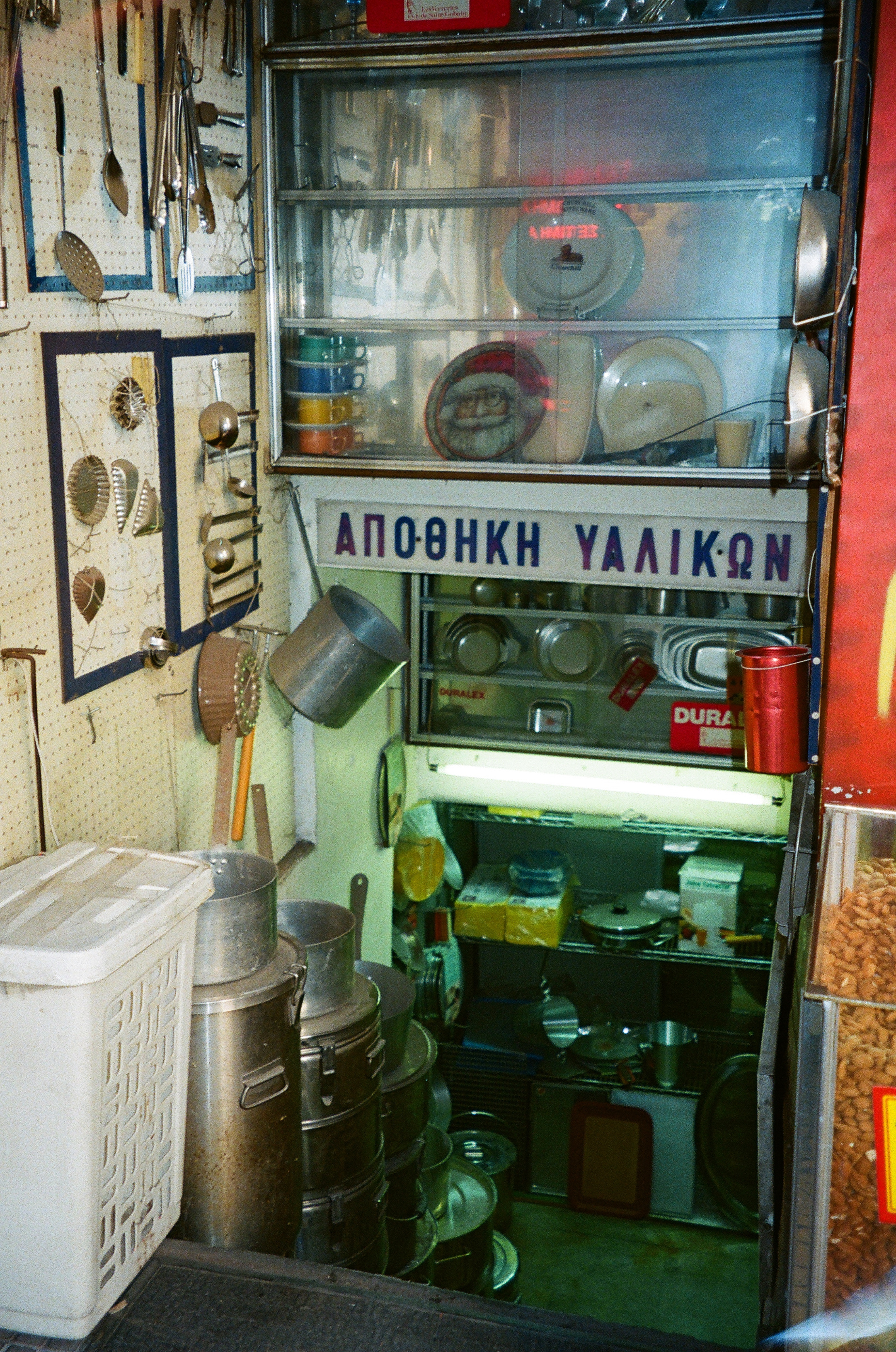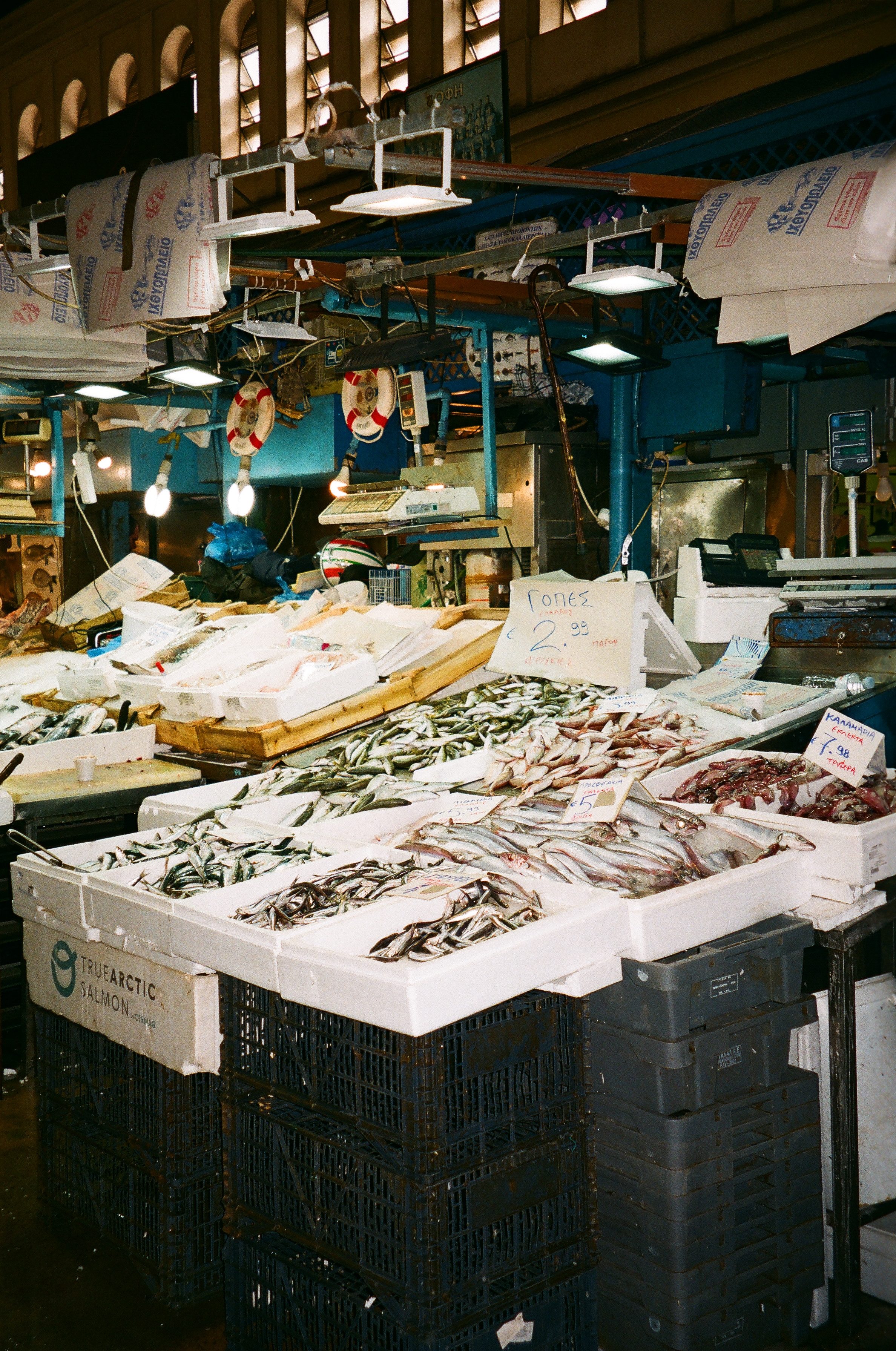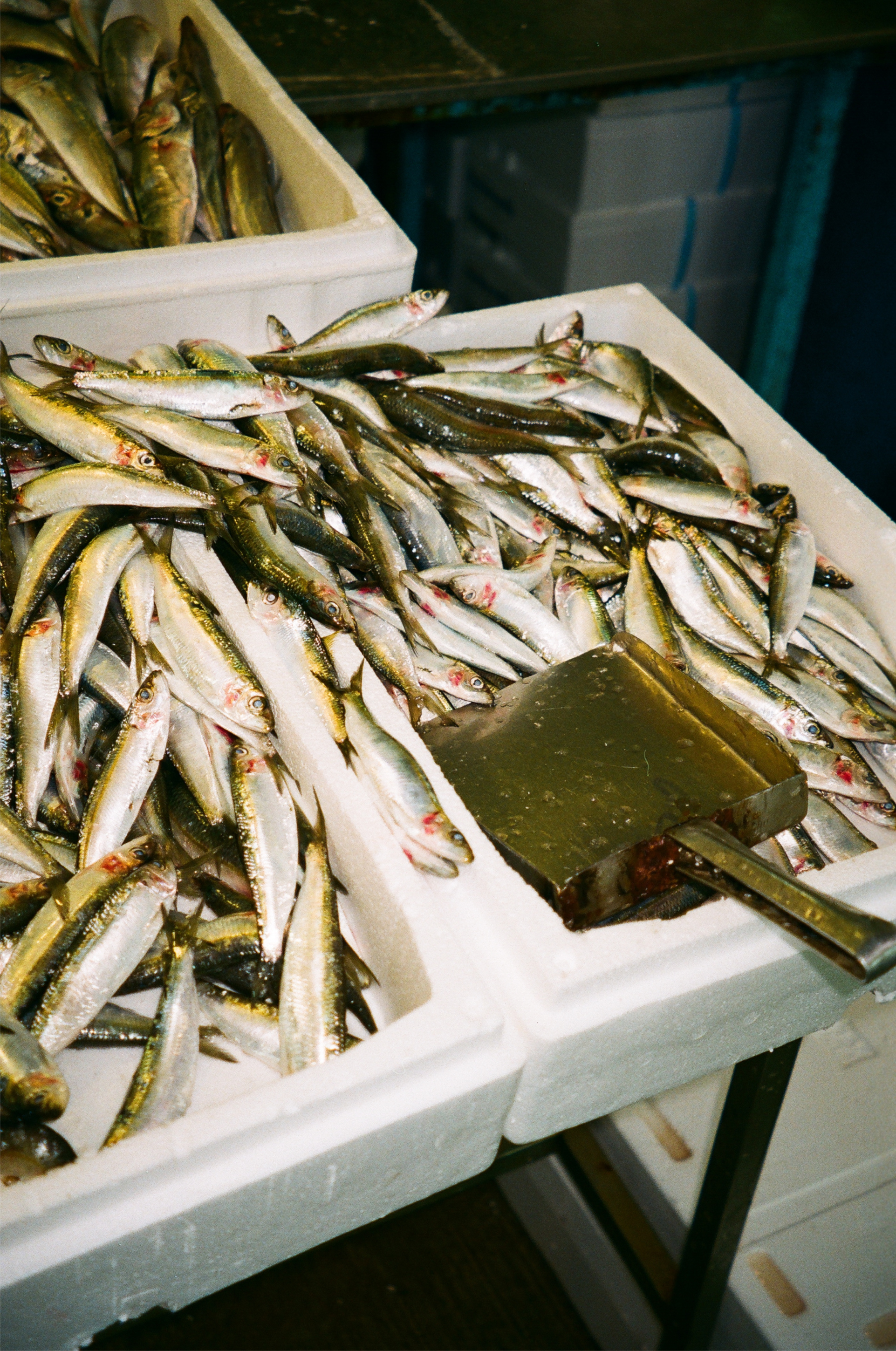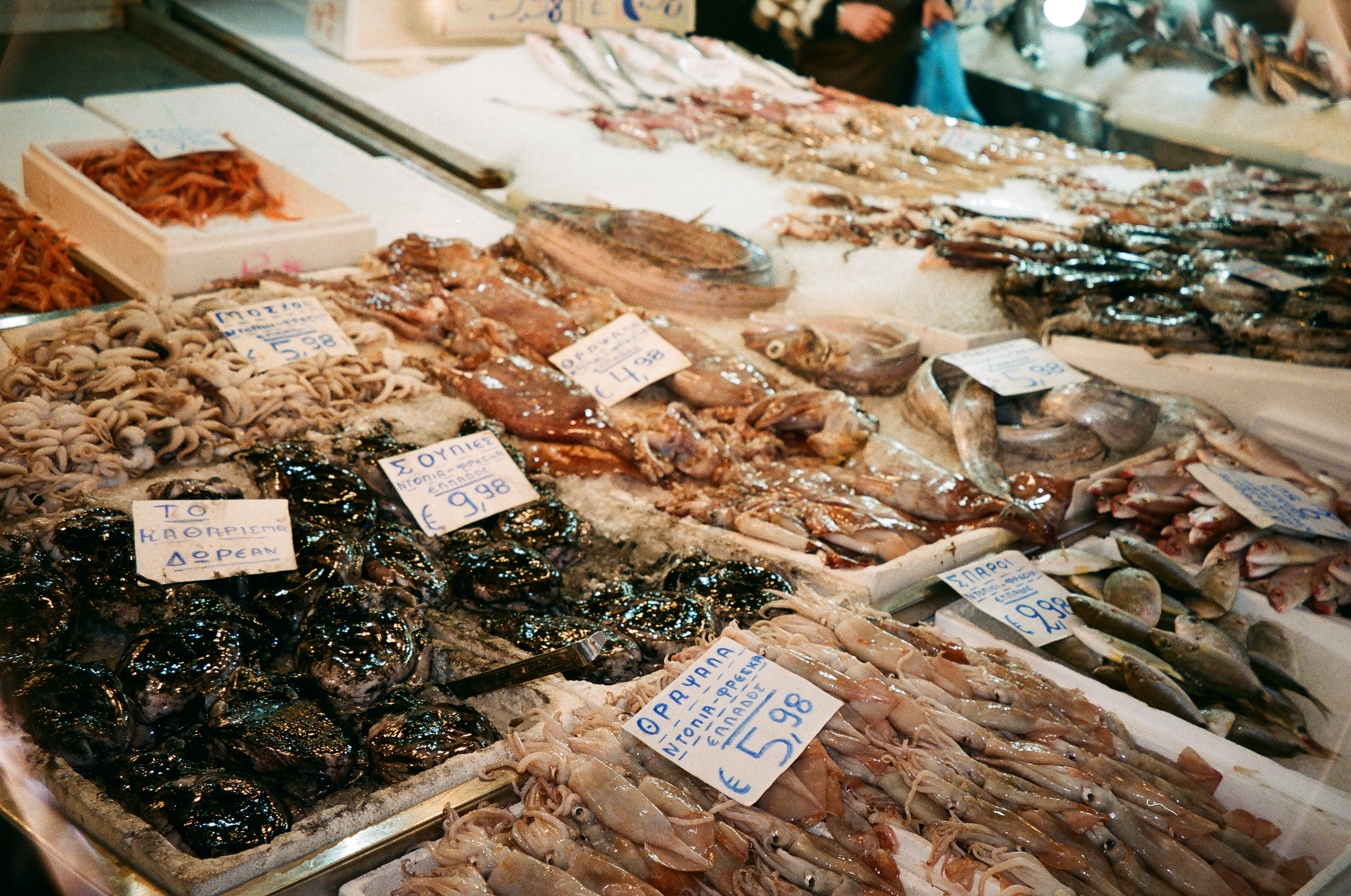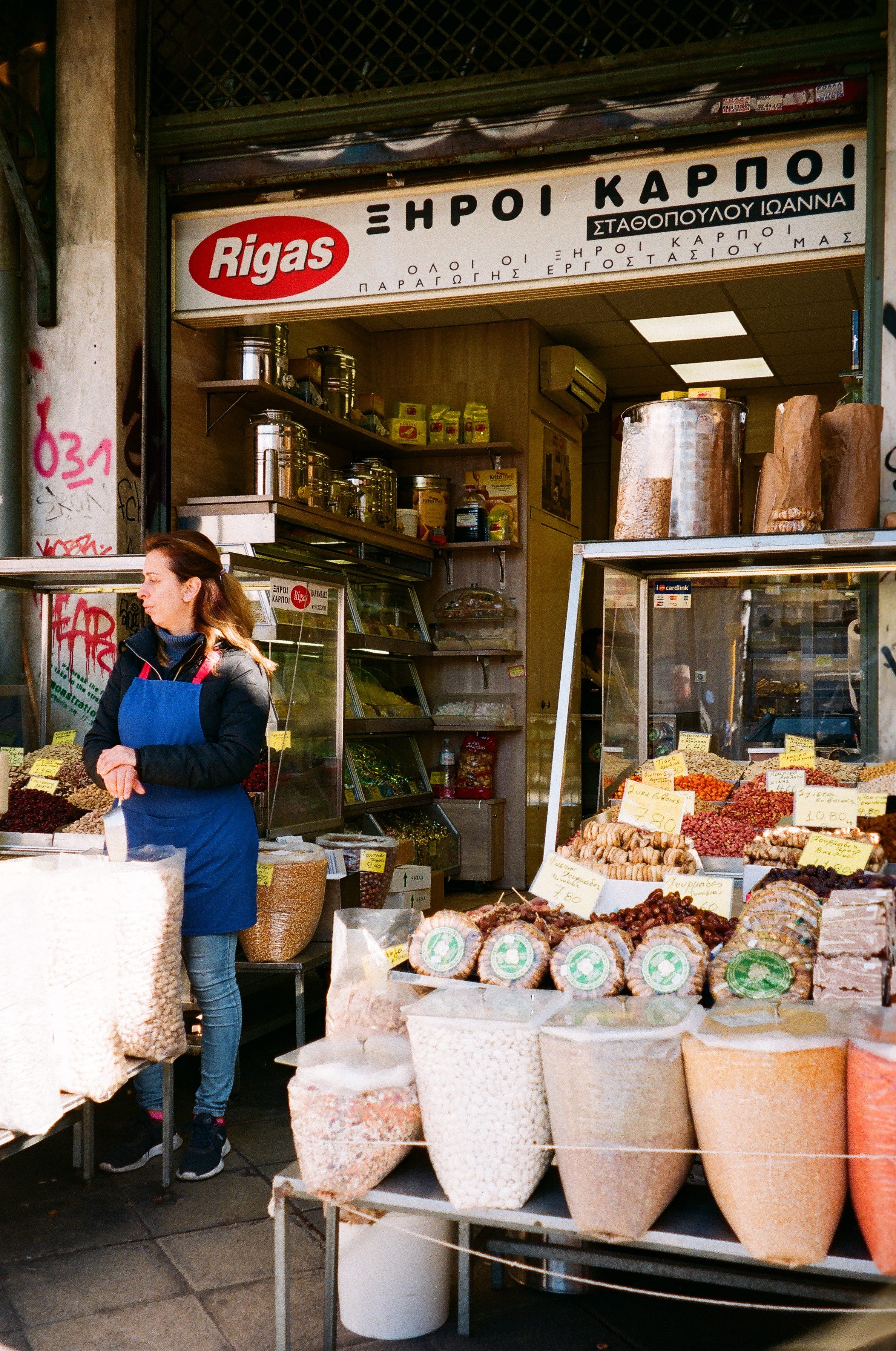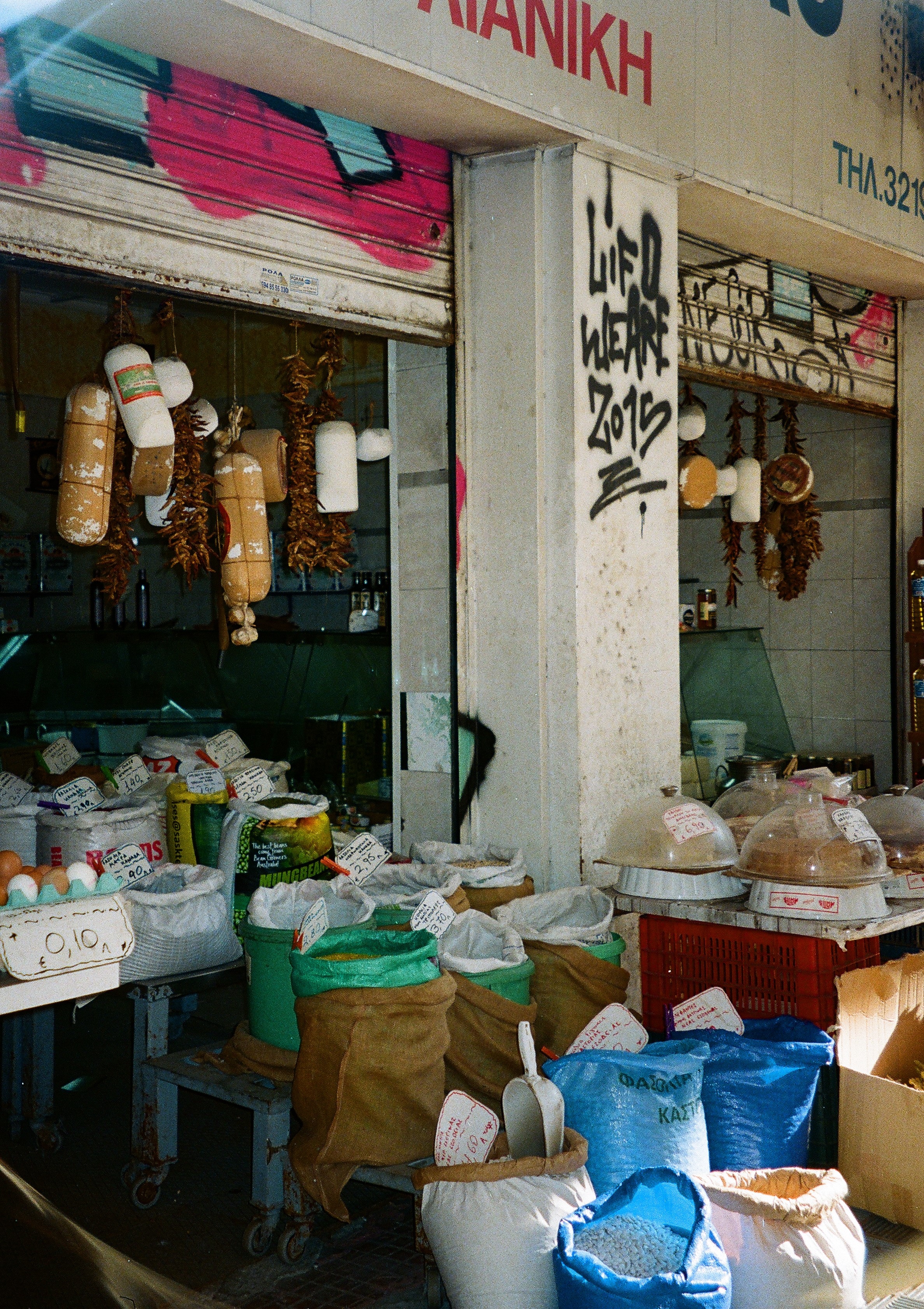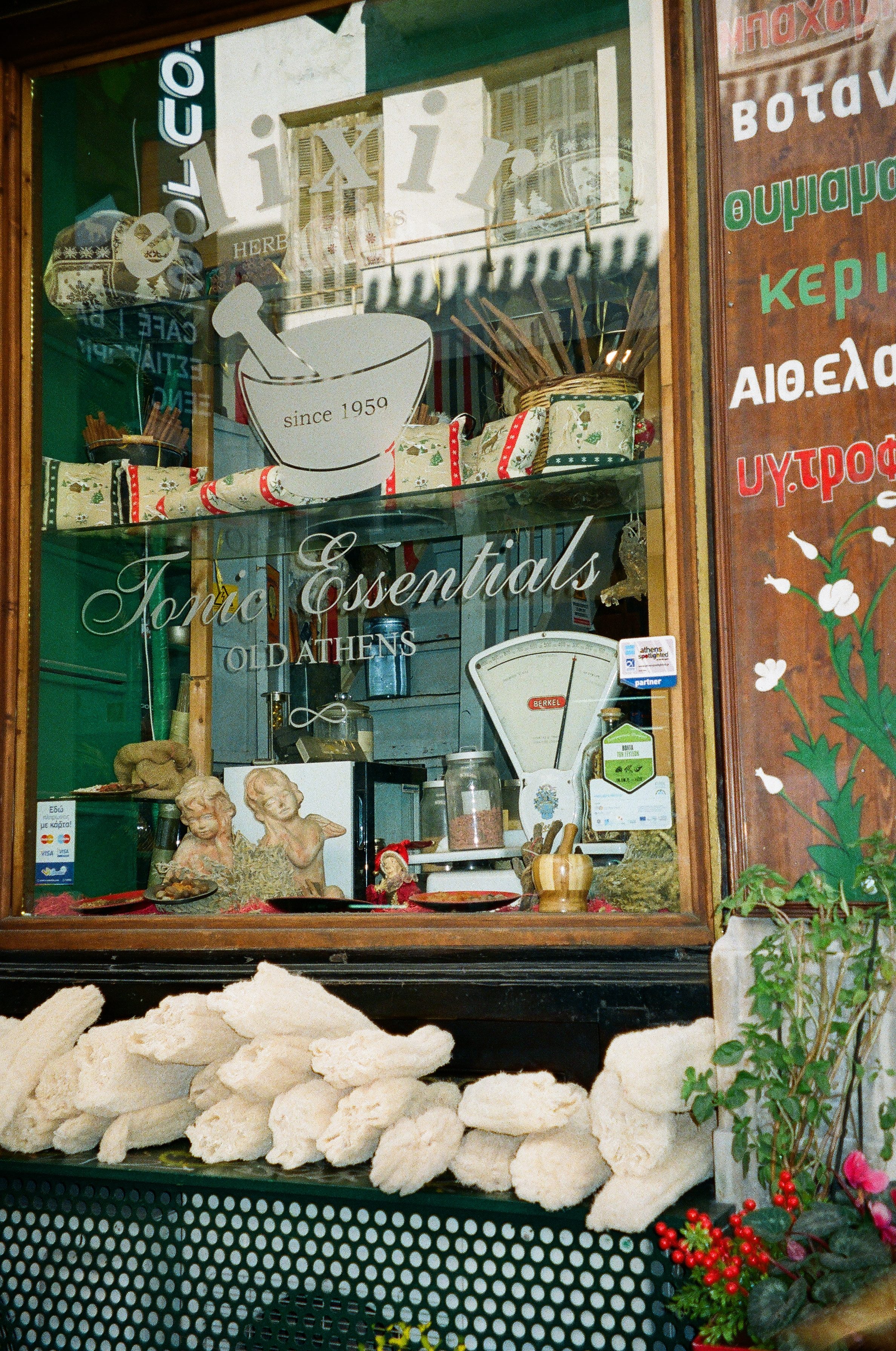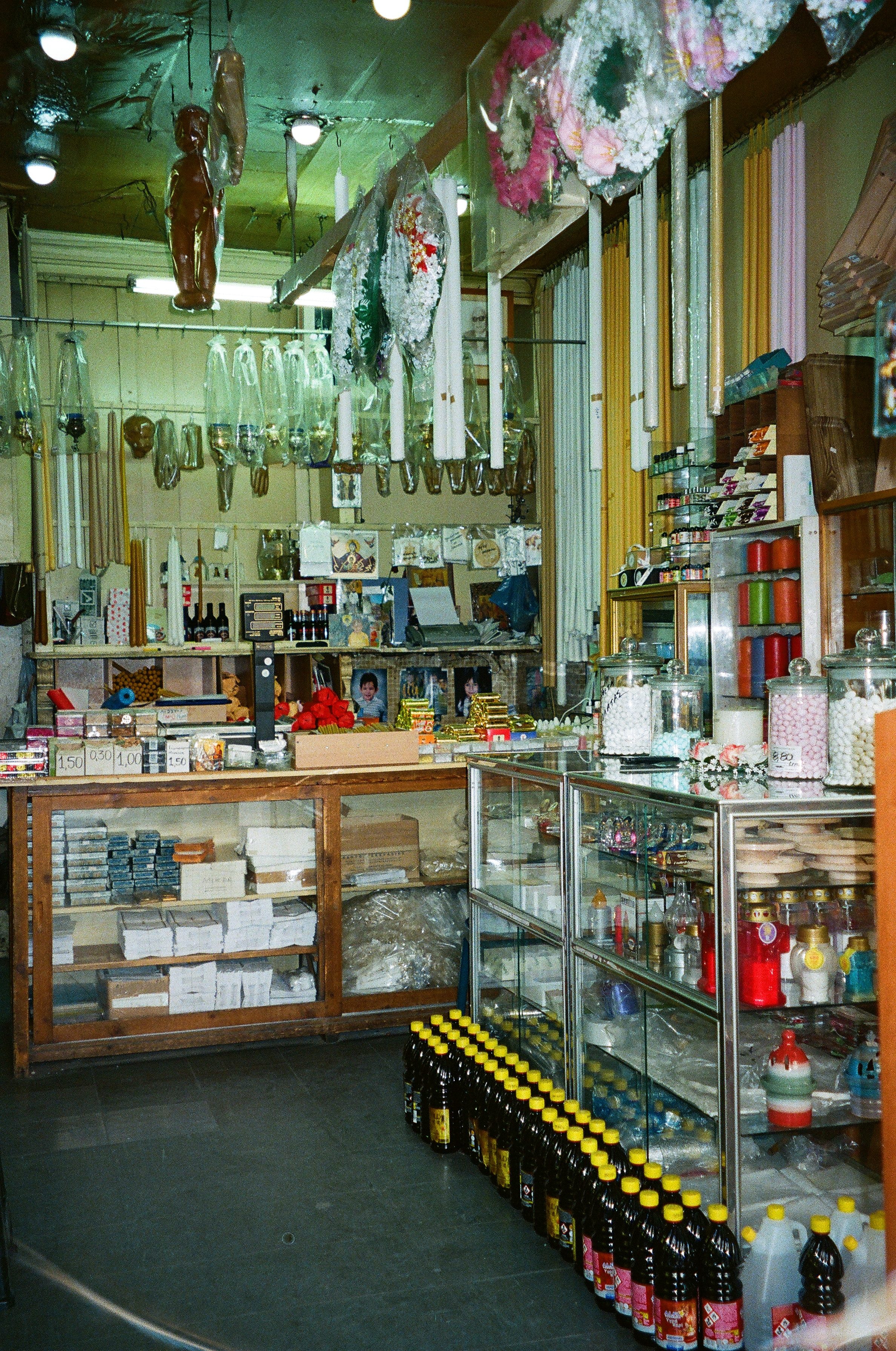 A walk through the central market of Athens
Do you remember the funny story of the "meet" market and the taxi driver earlier this year and why I was dressed up to purchase lamb chops. Funny enough, I've had that same taxi driver many times again and we still share a laugh about it. I decided to finally make my way back to the Central Market of Athens to shoot some film; locals refer to it as αγορά βαρβάκειος or δημοτική αγορά. Markets are my favorite way of experiencing a new city; people from all walks of life, local foods and the exchange of money is quite telling of a culture.
The market is exactly as you would hope; fisherman with cigarettes hanging out of their mouths, yelling the fresh catch of the day; butchers beckoning me that their cut of meat is best. I imagine the market during Easter in past years – a morning rush to secure the freshest cuts of lamb. I hope one day, I too have a fishmonger that sets aside the best Mediterranean sea bass for me.
If you're visiting Athens, the market is located between Omonia and Monastiraki squares. You'll even find family-owned restaurants in the market serving small plates and filled with locals. Once you pass through the carnage, head outside to the fruit and vegetable stands and shops selling a variety of cheeses and dried goods. In fact, I came across one of my favorite spice stores, Elixir on Evripidou street, that carries a large collection of herbs, teas and super foods. Greek mountain tea is my favorite. They even carry salepi, a flour ground up from a rare orchid bulb. Usually consumed like a hot tea in Winter. It's said that salepi was considered an aphrodisiac in ancient times.
Did you enjoy a walk through the central market of Athens, albeit virtual? If you want to check out another experience, have a read of harvesting olives in the Peloponnese, here.