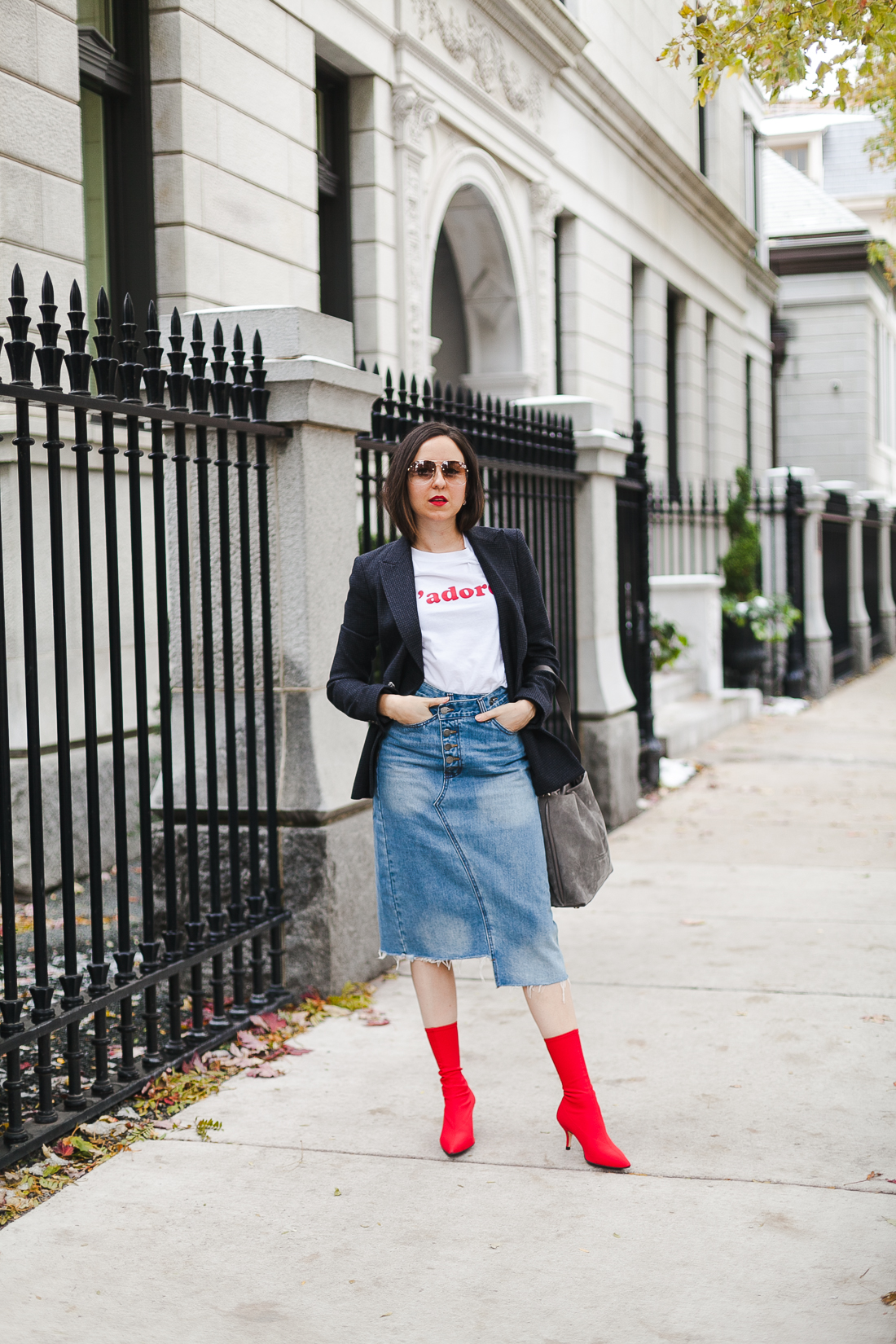 To be quite honest, I don't own many t-shirts simply because my day to day doesn't call for it, but I have been on a recent kick as of late- hoping to add a few to my weekly wardrobe. I came across this j'adore tee and loved it's simplicity and pop of red. Not to mention, I was getting ready for Paris, so it seemed perfectly fitting.
I wanted to find a way to dress up a graphic tee  in a way that I could even wear to the office. Graphic tees are nothing new, they've been on trend for quite some time. I'm a bit late to the game, but I really do love a graphic/vintage tee layered under a polished blazer. Frankly, I love just about anything under a blazer- turtlenecks, tees, silky camisoles. Honestly, if you don't know what to wear, throw on a blazer! It instantly elevates a look and makes you look put together.
Shop my look ▼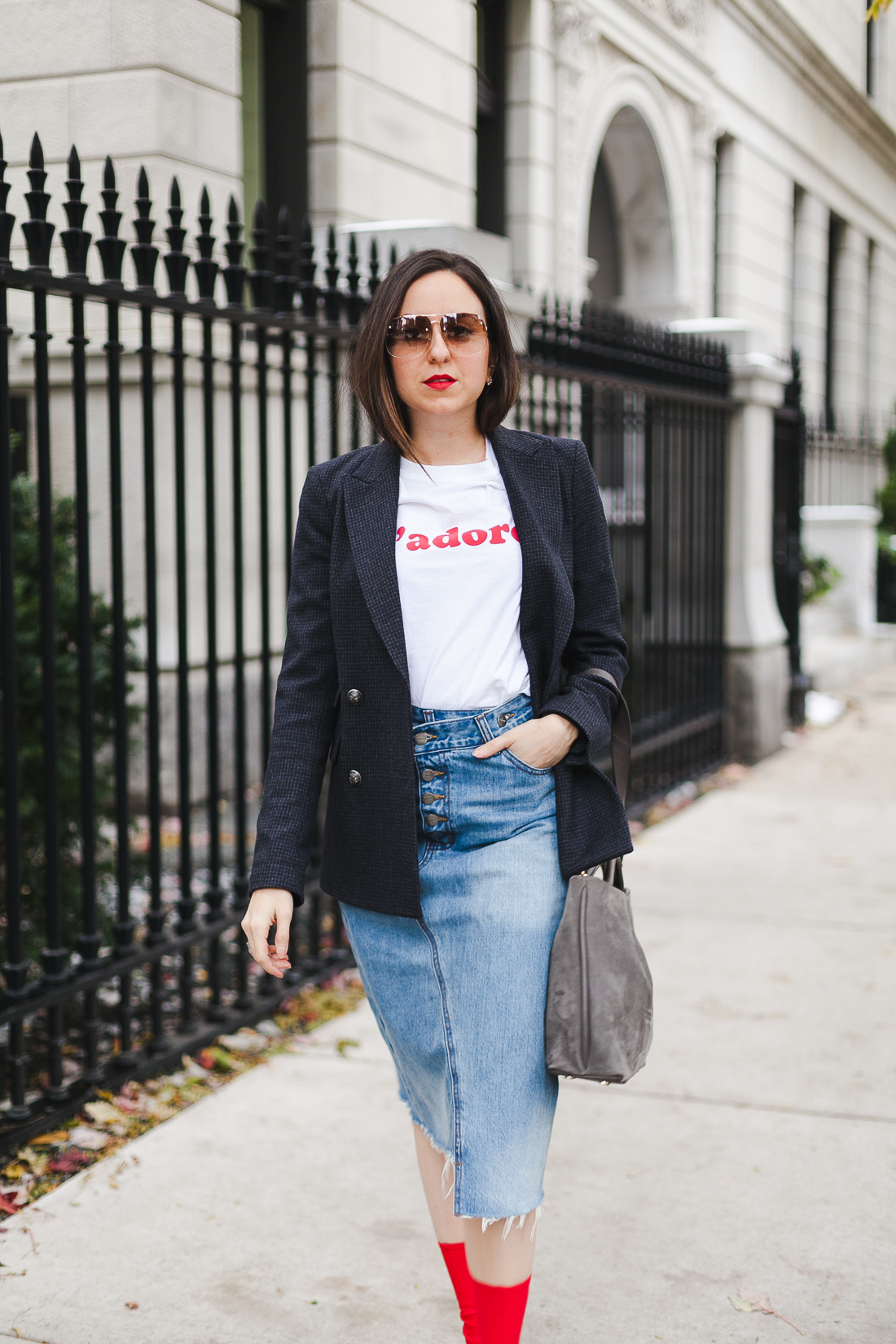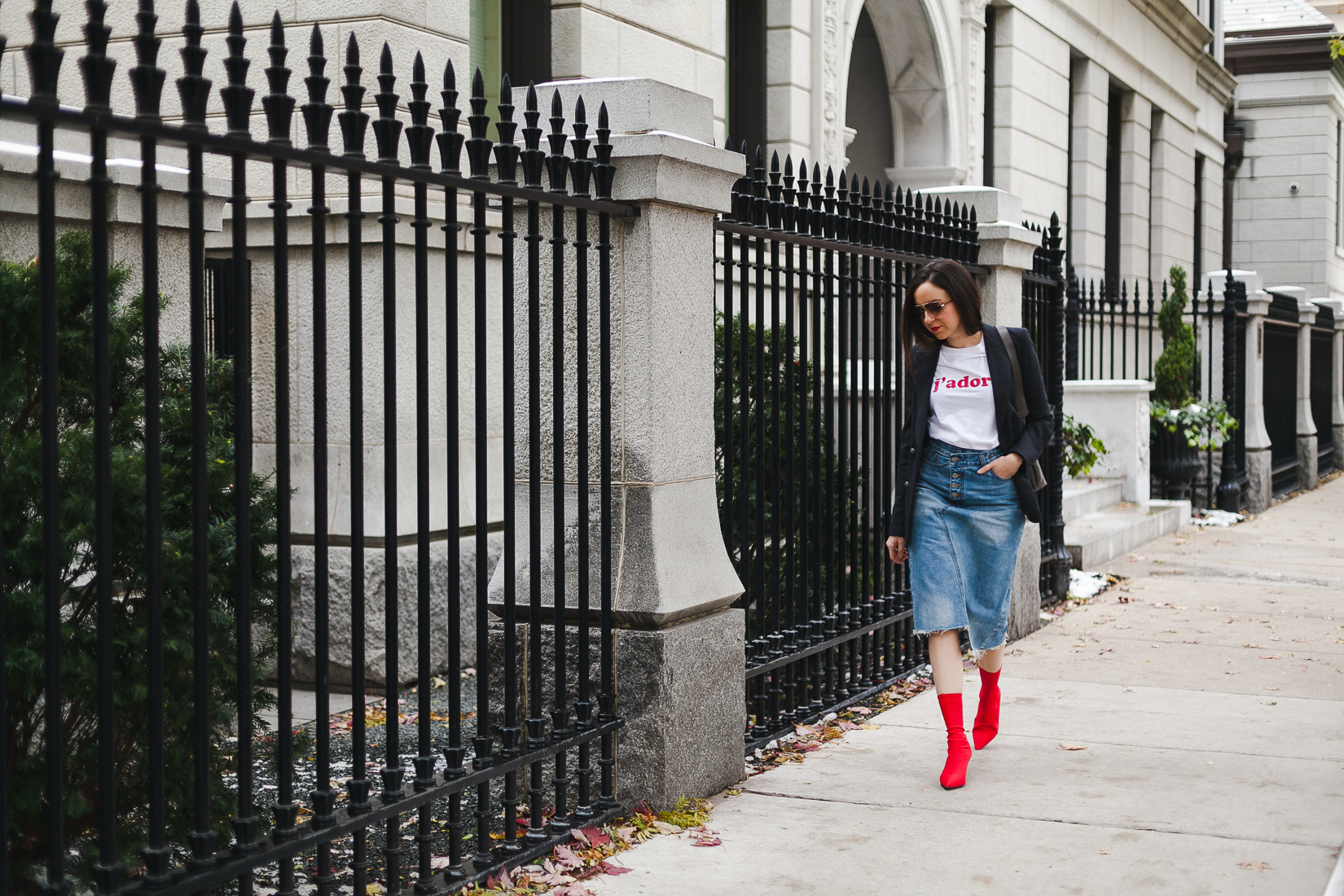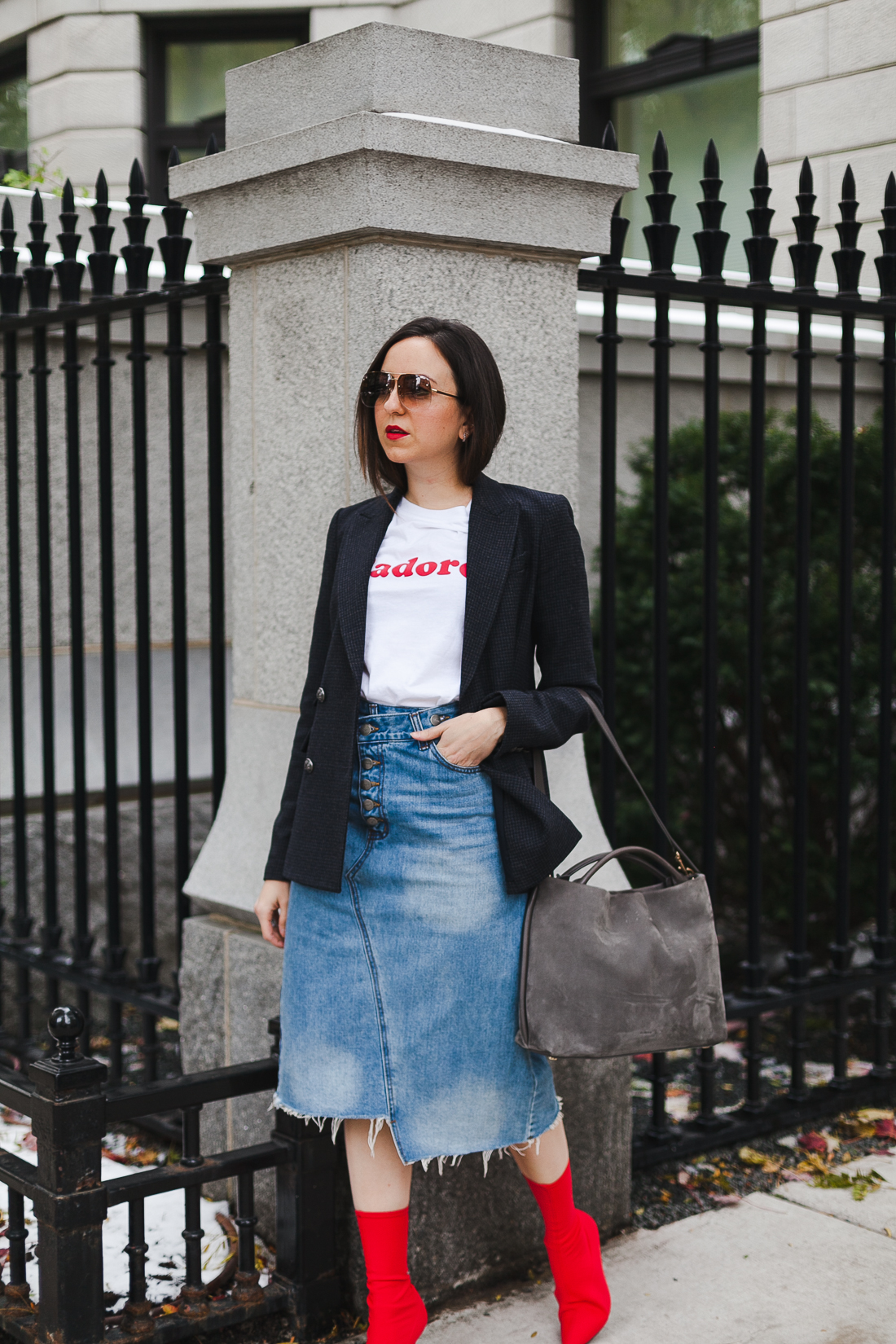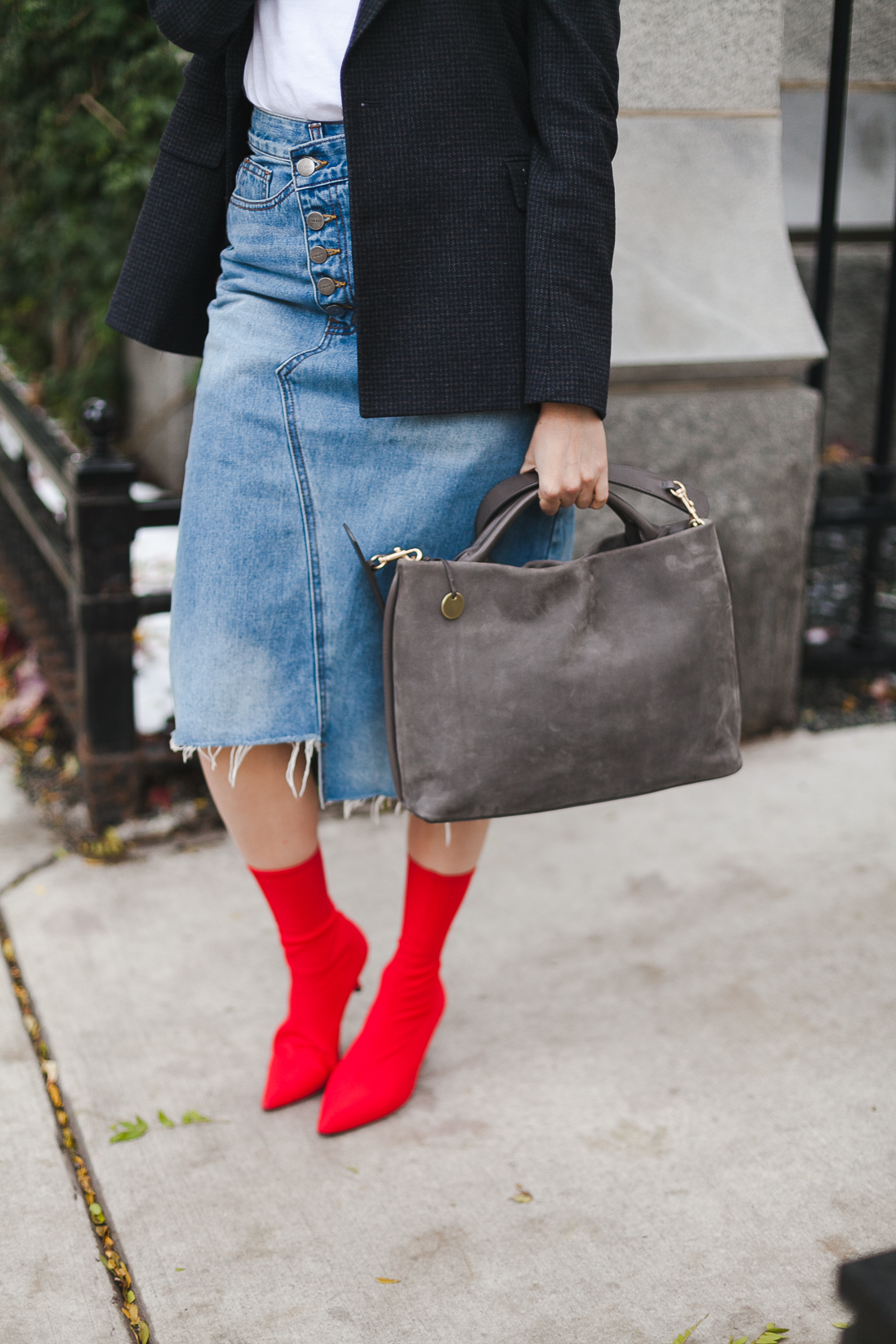 The asymmetrical cut of this jean skirt made it an instant favorite- while I love to look polished, I always think an outfit should have a bit of distress to it. Slightly undone, if that makes sense. I ended up wearing these red sock boots again to tie in the red from the tee and have officially justified their purchase. They've been worn more than once this season! I chose my navy hounds-tooth blazer from Theory that is one of my go-to's. I thought black would be too harsh for this look so I went with navy and grey instead. A red lip, retro sunglasses and a hair tuck make this look one I absolutely j'adore. See what I did there?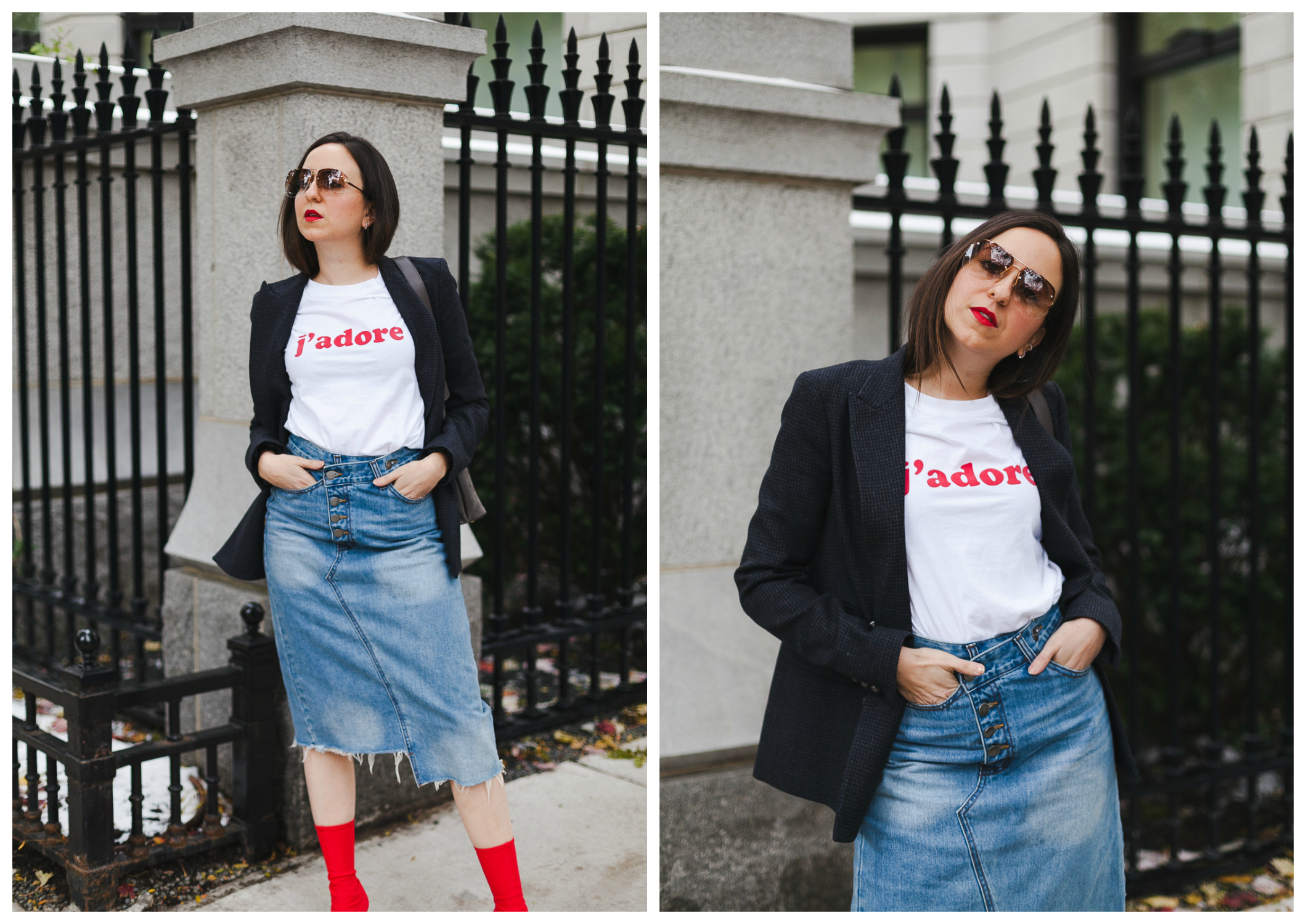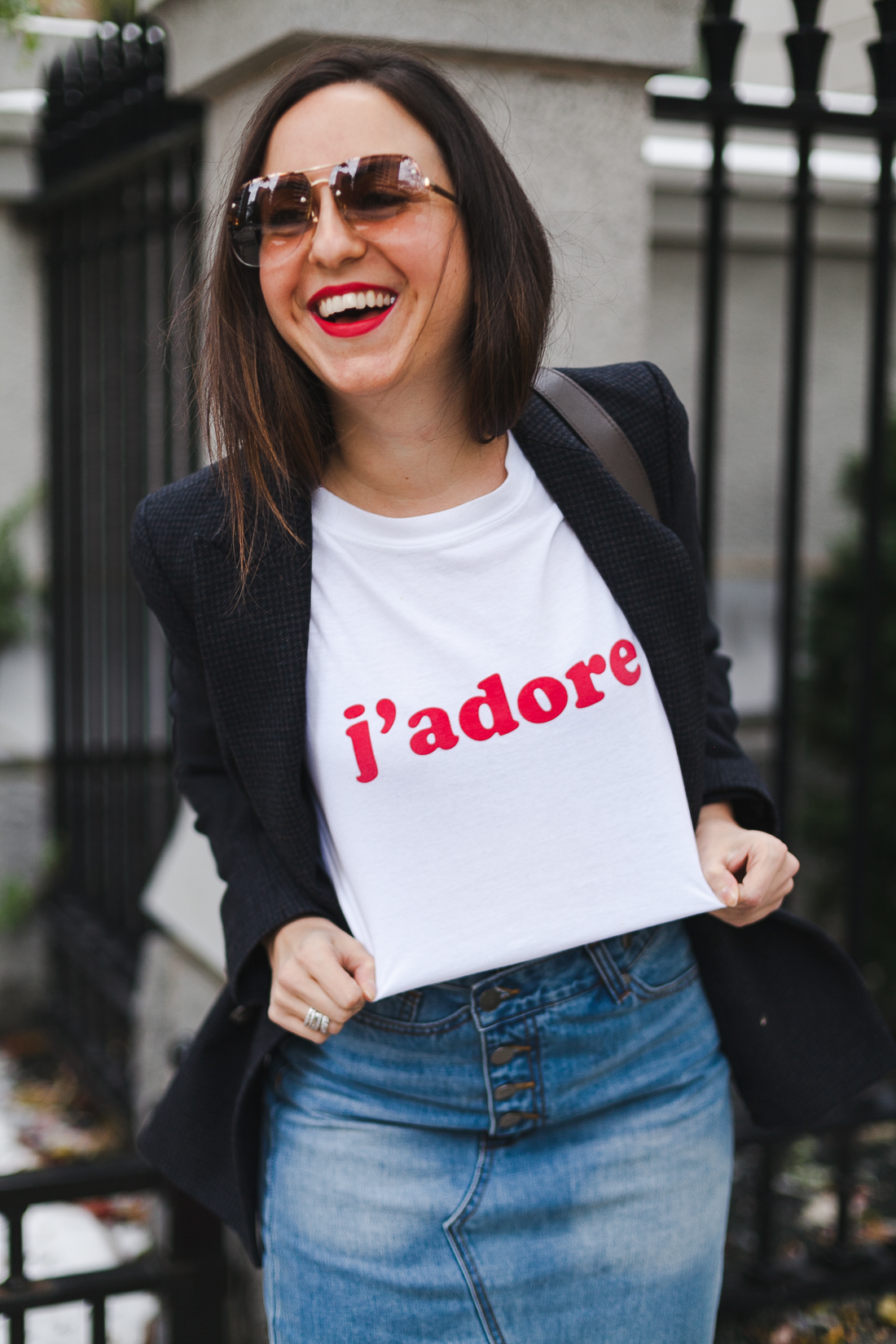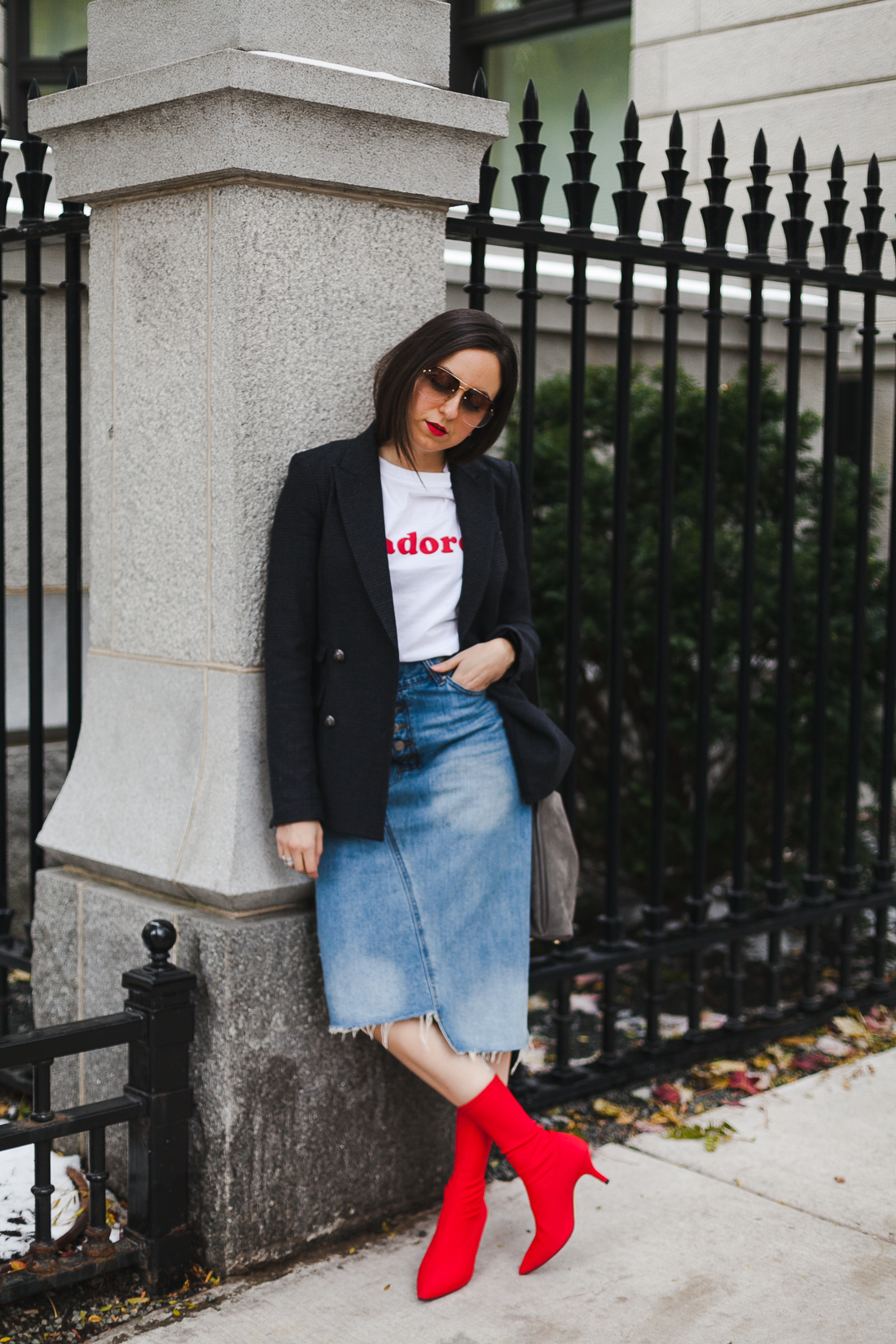 Do you have tees in your closet? Is it part of your daily rotation? Would love to hear how you style them!
Photos by Jennifer Coffey Photography
MORE GRAPHIC TEES