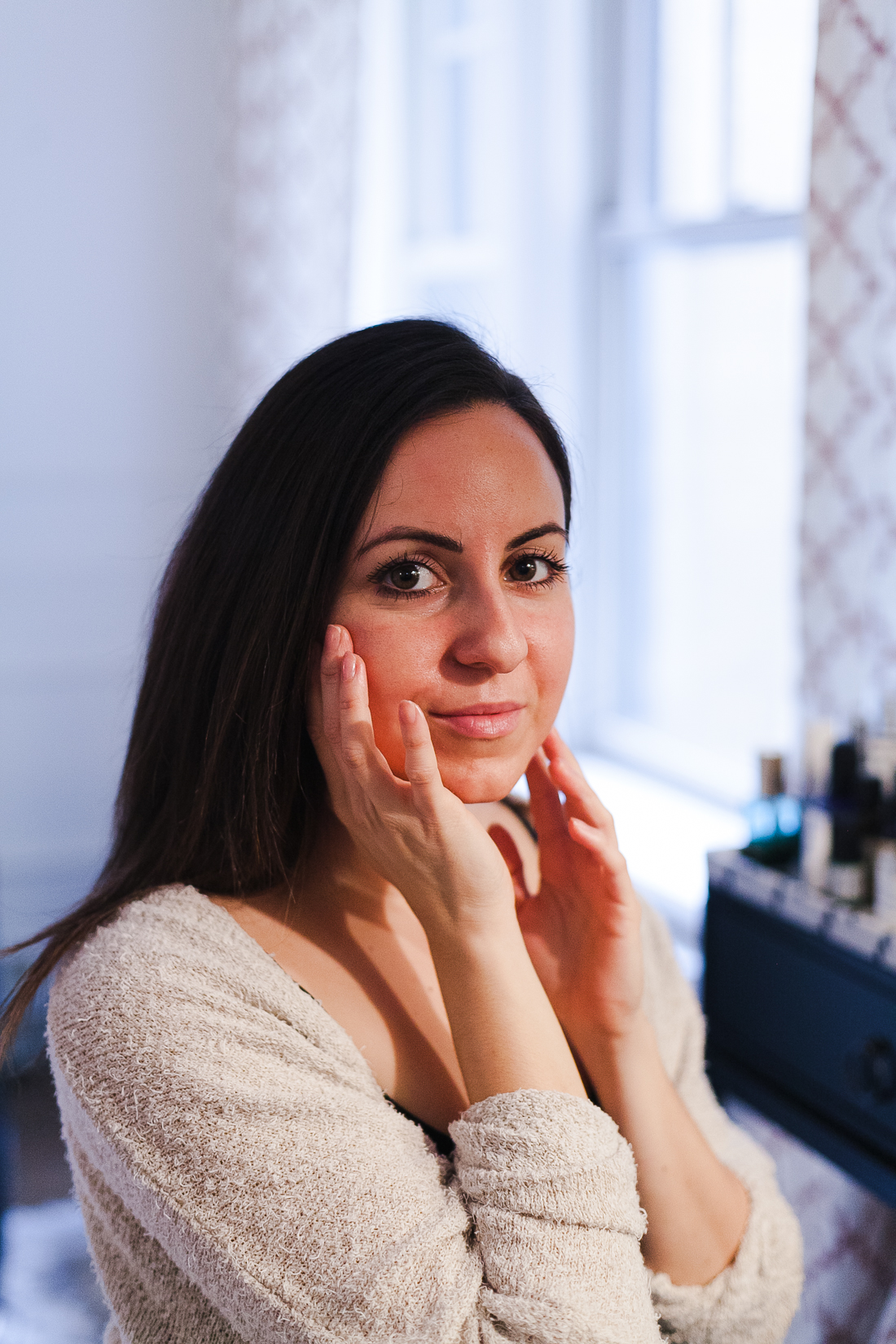 Perhaps my favorite topic to discuss, skincare. I've never really thought of skincare as becoming 'trendy' but over the past few years, I feel that it's importance has finally made an impression on the masses. Fortunately, I was still in my early 20's when I was slathering on eye creams and getting facials and here's to hoping my 40 year old self will thank me for that!
I transition my skincare into the winter months simply to help cope with the harsh cold we face in Chicago. I add new products into my rotation regularly, partly because I always want to try the newest of what's on the market, and others based on recommendations, the research that I do, new brands I've discovered and purely out of curiosity. Today, I'll be singing the praises of these fabulous essentials you see below; how to use them, what they're for and most importantly, how to incorporate them into your daily skincare routine for winter.
Shop winter beauty products ▼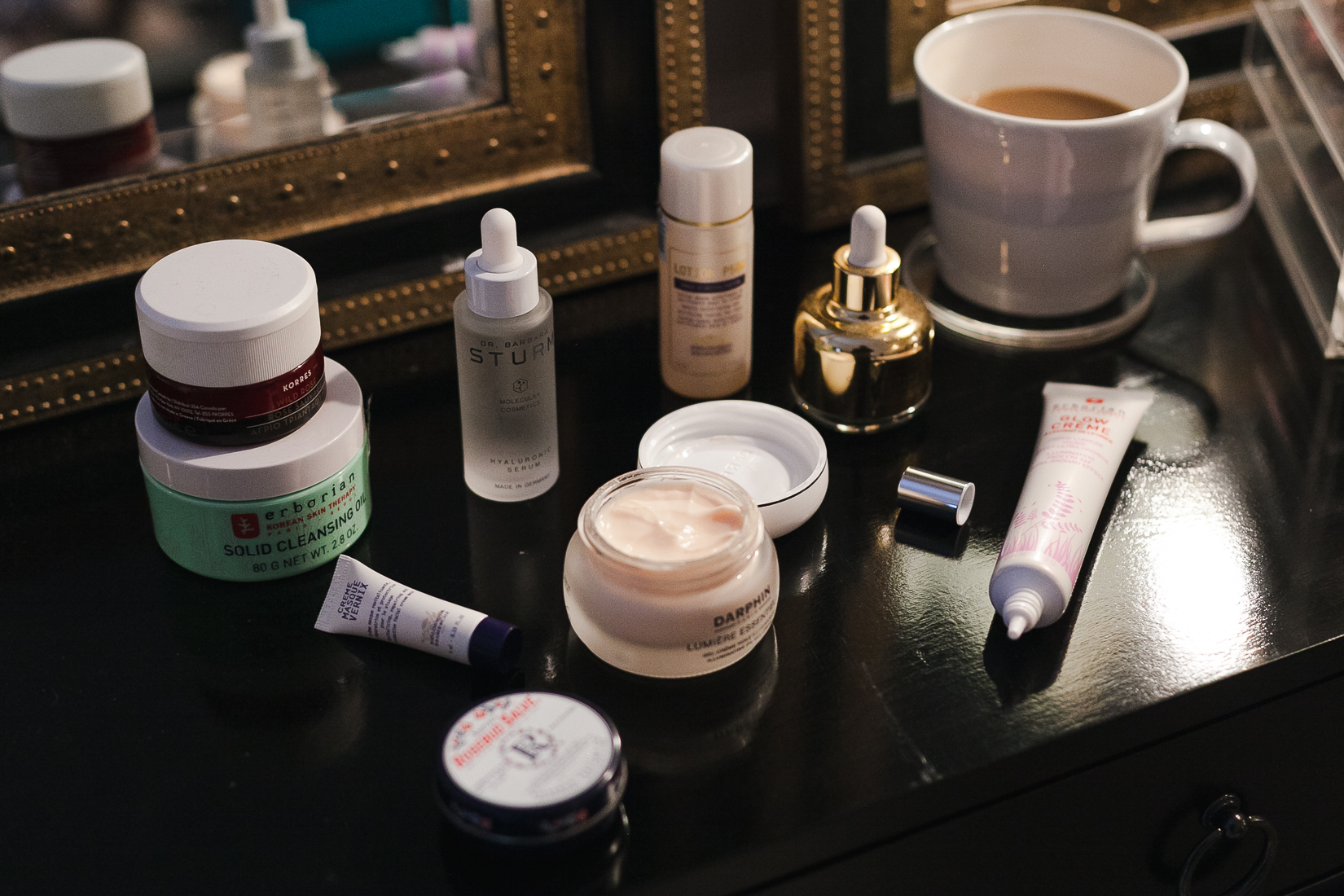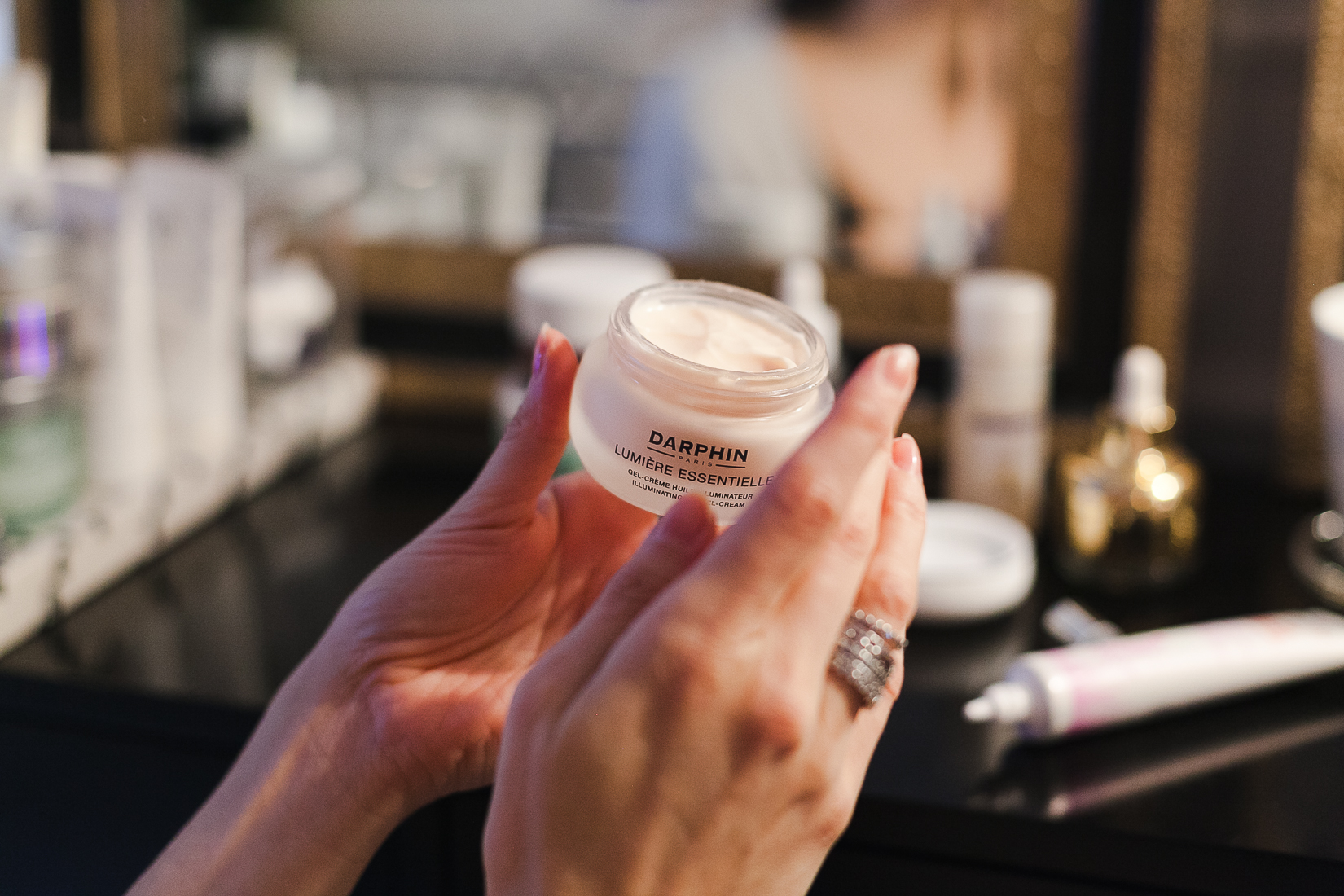 Darphin: a French brand that I've become completely enamored with. Focused on aromatherapy and natural oils as ingredients, their products not only smell divine but are incredibly soothing to my skin. Lumiere Essentielle has become my go-to for day moisturizer and is filled with essential oils from citrus, florals, cedarwood and ginger.  As the name entices, this face cream really does give you that glow we all so crave. Especially in the winter months when your skin can feel quite dull and lack-luster.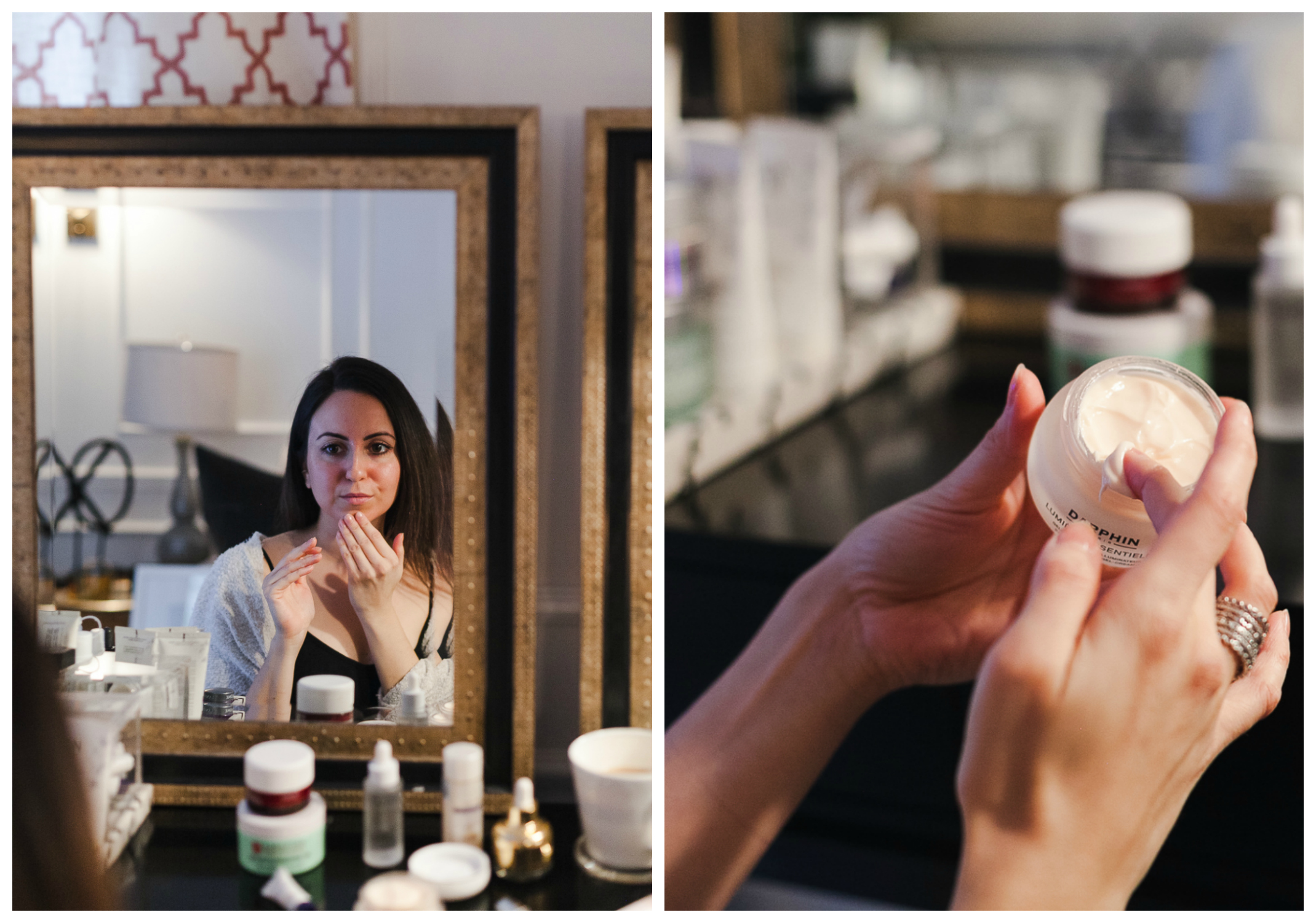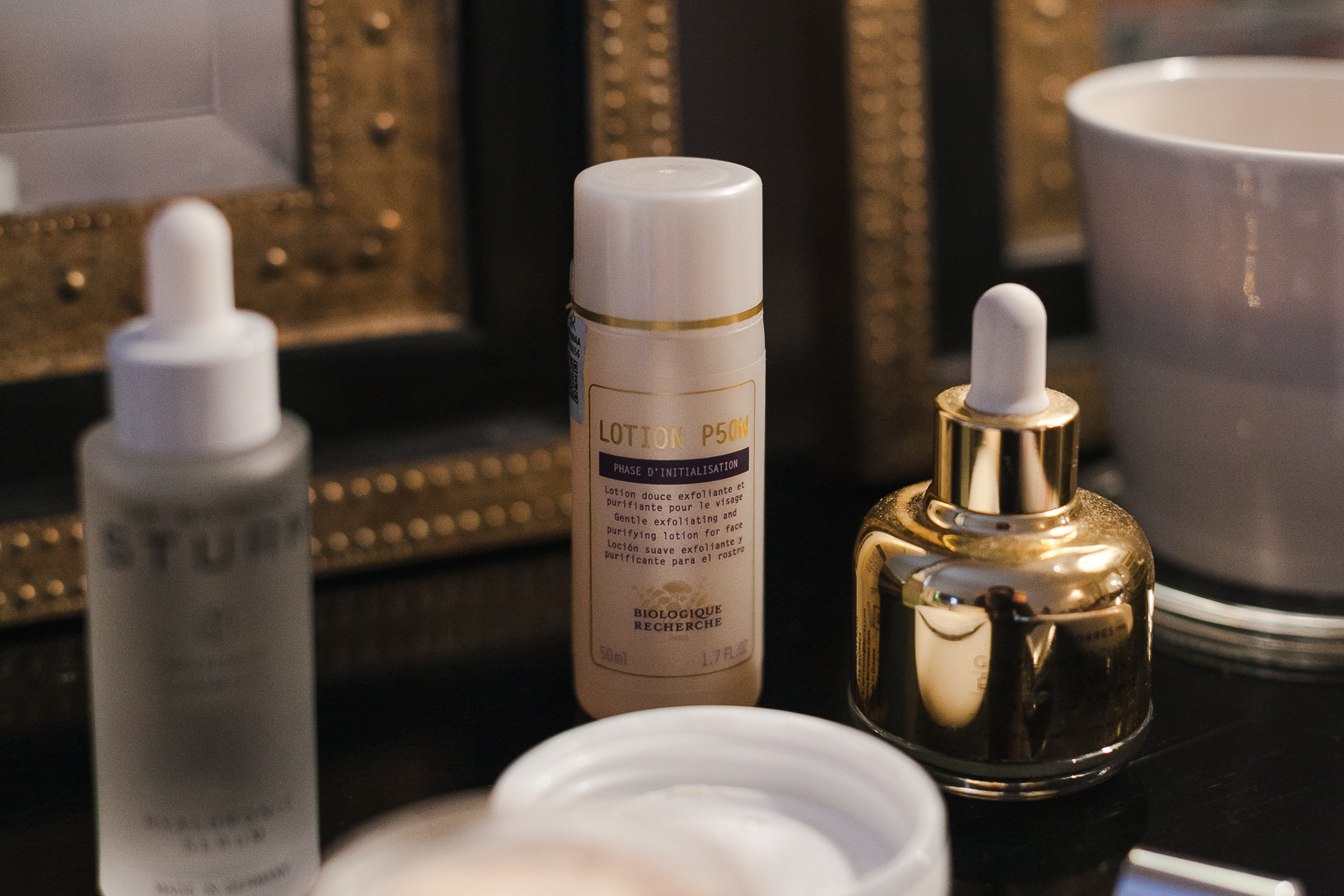 Lotion P50 Exfoliator: Another French beauty brand by one of the most prestigious skincare lines in France, Biologique Recherche. This small little bottle is an incredibly active exfoliator. I've noticed that despite all of the amazing products I invest in and slather on, my face doesn't soak it up if all the dead skin hasn't been removed first. That's why exfoliating regularly is so important.
To use: soak a cotton pad with water and add a few drops of this concentrated 'lotion'. Dab on to your cleansed face and leave on. I would recommend doing this in the evening before bed as it can take your skin a few days to adjust. Start by using this every 3-4 days and build your way up to every night.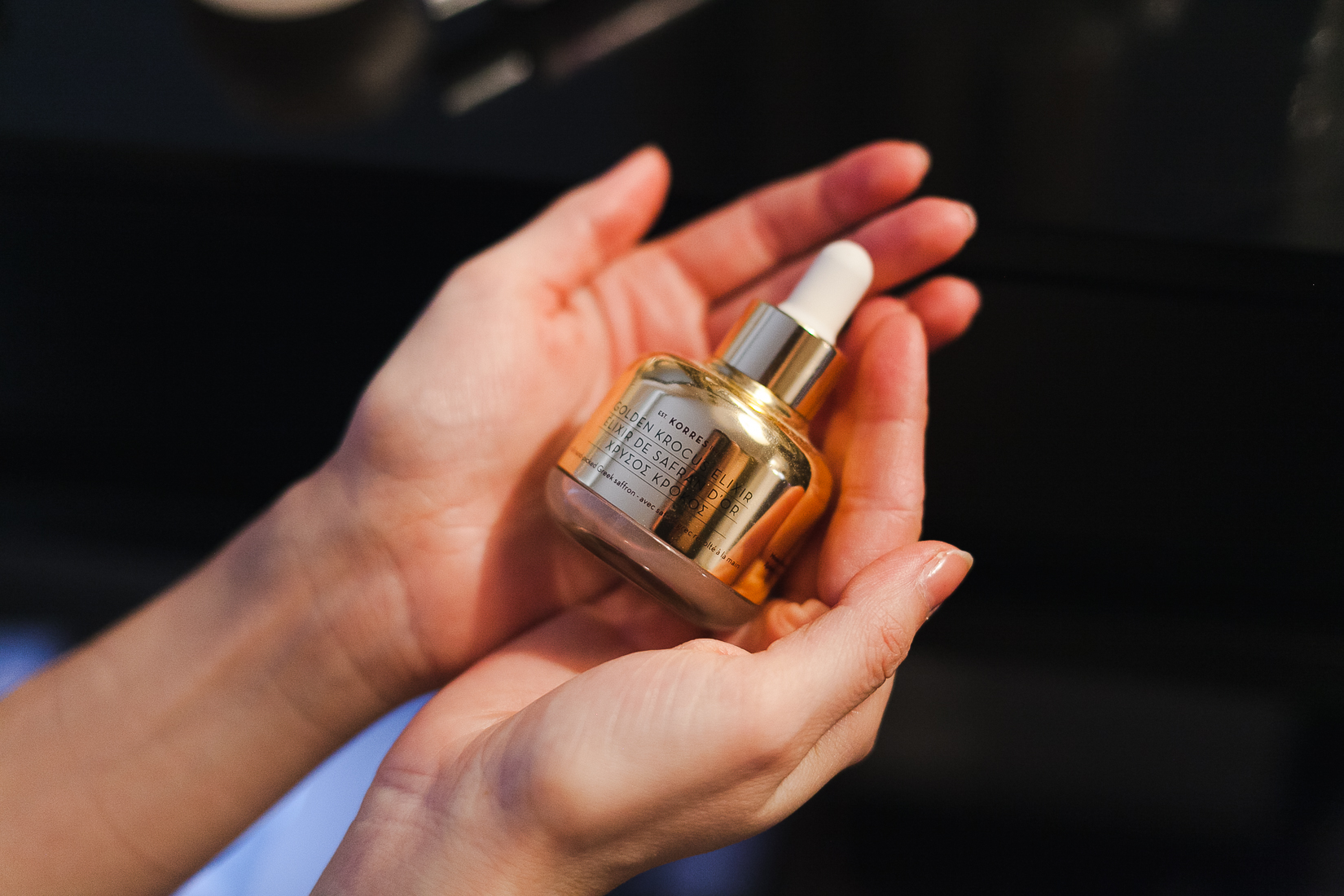 Korres Golden Krocus Saffron Elixir: Anything that helps fight wrinkles is a yes in my book. This serum can be used every day and is intended to help with anti-aging and making your skin supple again. You know, all those important things like smooth, plump and brighten? Not to mention, it's made with the highest quality of organic krocus flowers in Greece, hand-picked nonetheless. It feels silky going on and gives your skin a golden radiance.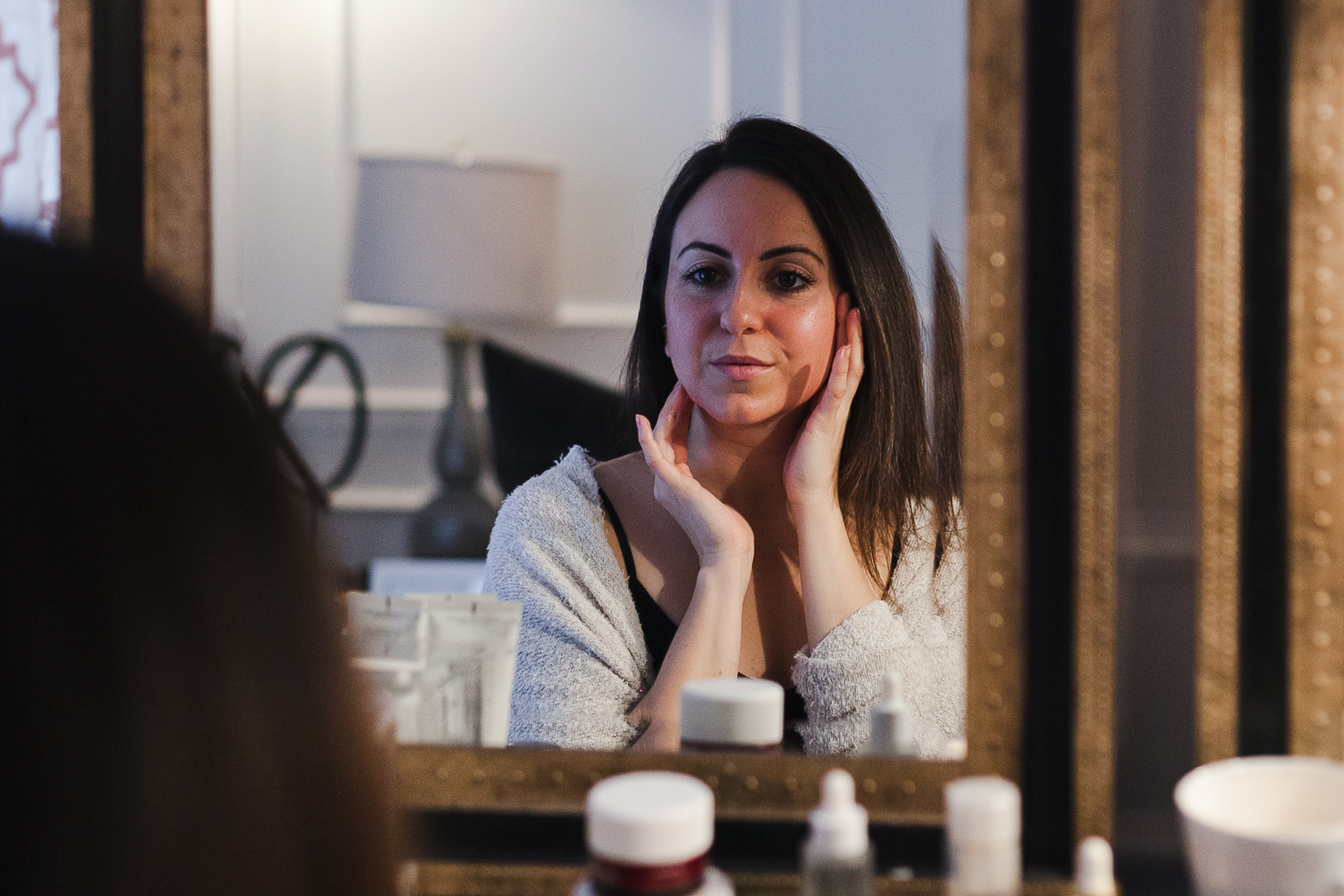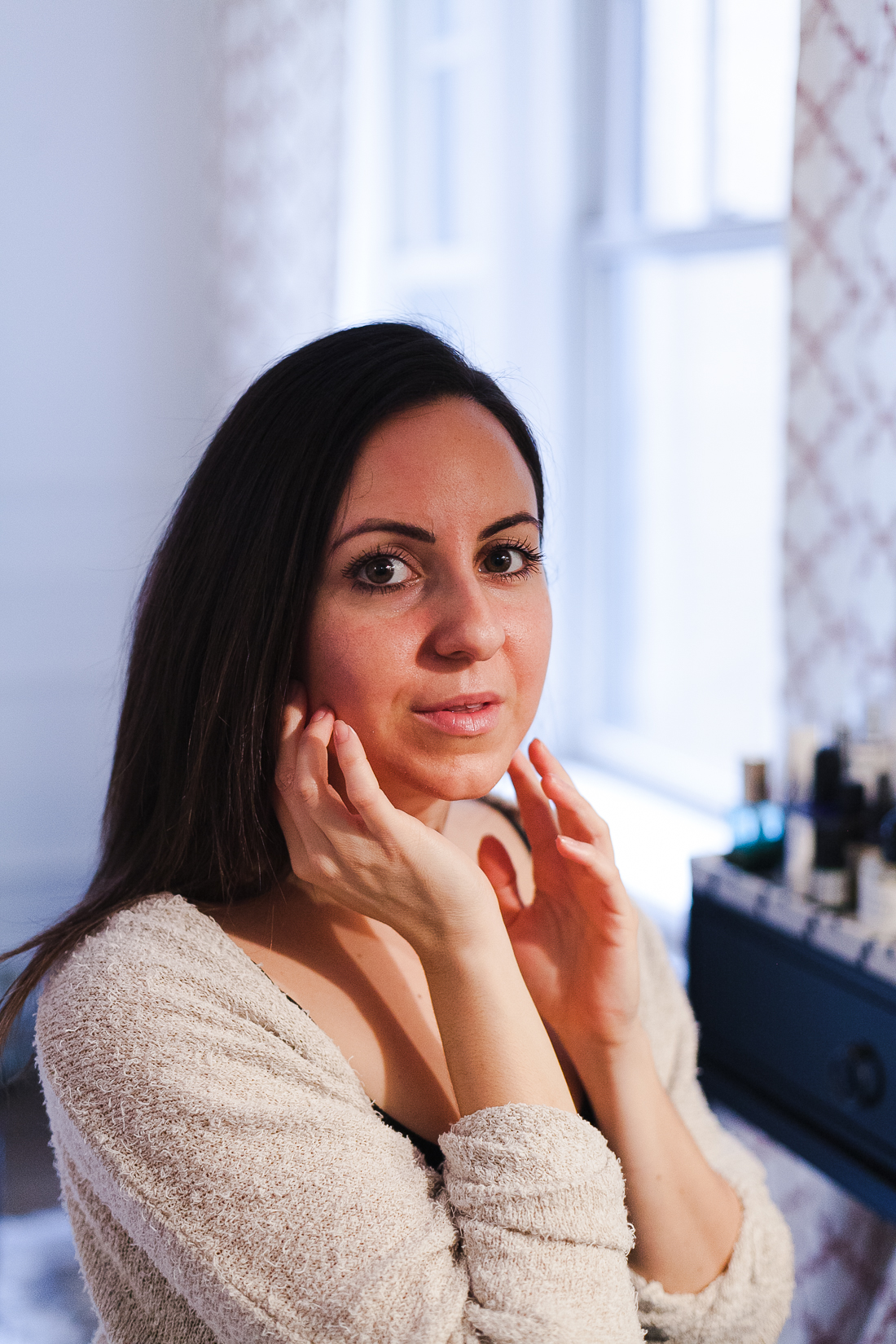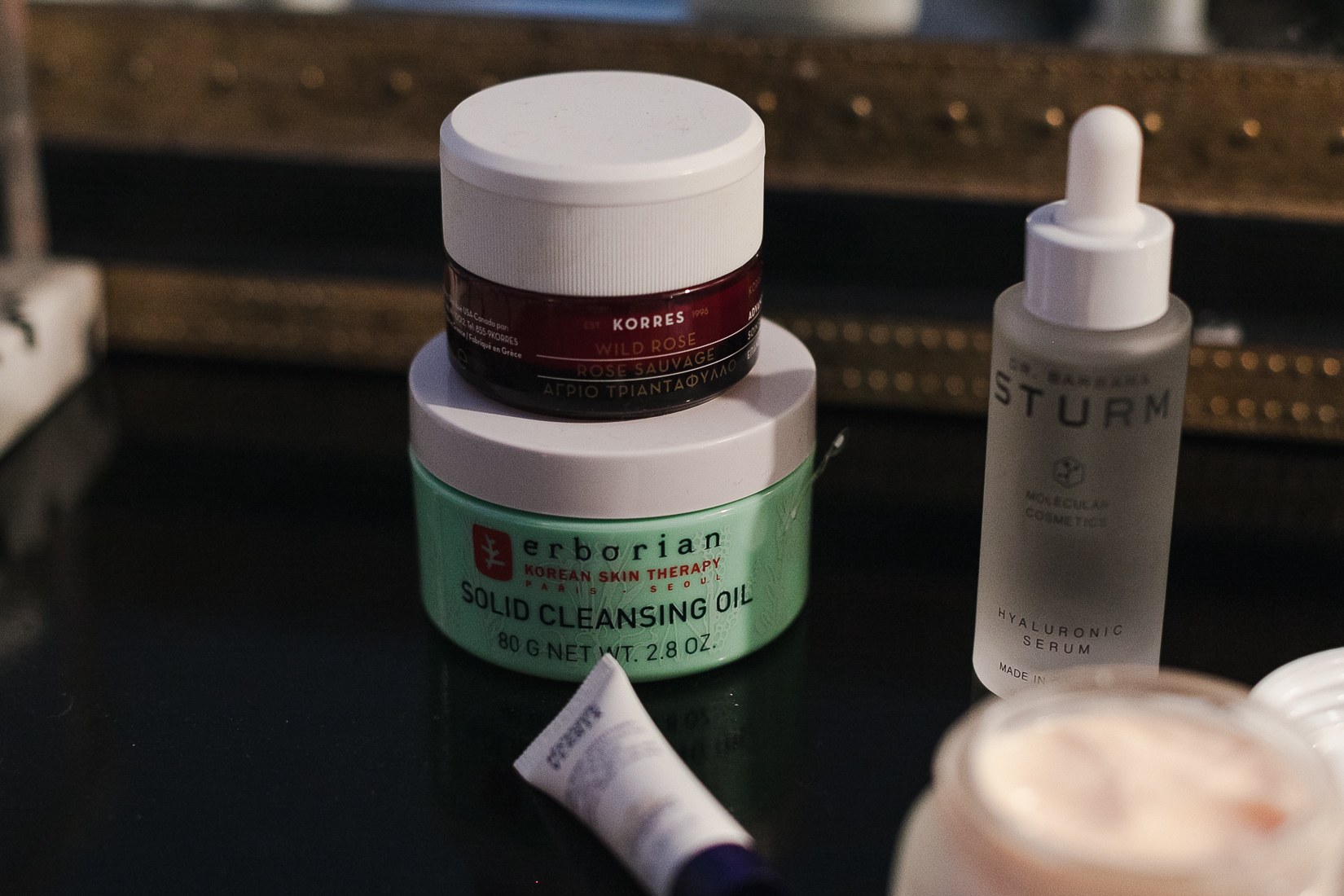 Dr. Sturm Hyaluronic Serum: Probably the most important product in my rotation now is hyaluronic serum by Dr. Sturm. A German brand that has won awards for this very product and is known to be the highest concentration of hyaluronic acid allowed on the market. I was introduced to this brand by my aestetician in New York and I spent a pretty penny to give this a try. Part of the reason that our skin ages and wrinkles appear is because as we get older our skin doesn't maintain moisture as well. That's why hyaluronic is so important-it's an instant hydraboost, which always makes your skin look fresh, youthful and plump. Those fine lines? Plumped and filled. After cleansing and toning my face, this is my first step. A dime size will go far and it feels silky smooth going on. If you invest in one thing, this would be it!
Korres Wild Rose Mask: I love this Greek brand because of it's natural ingredients! I do this mask once a week for extra hydration and I love the subtle 'wild rose' scent. I tend to sleep in my masks and this one is intended for just that- it is, after all, called a sleeping facial. When you do a mask, your other products aren't necessary, but don't forget your eye cream!
Erborian Cleansing Oil: A new to me brand, I've been recently turned on to them after learning about their French-Korean concept and love everything I've tried up to this point. This oil cleanser instantly dissolves your makeup and I keep it close in the shower for my daily cleansing.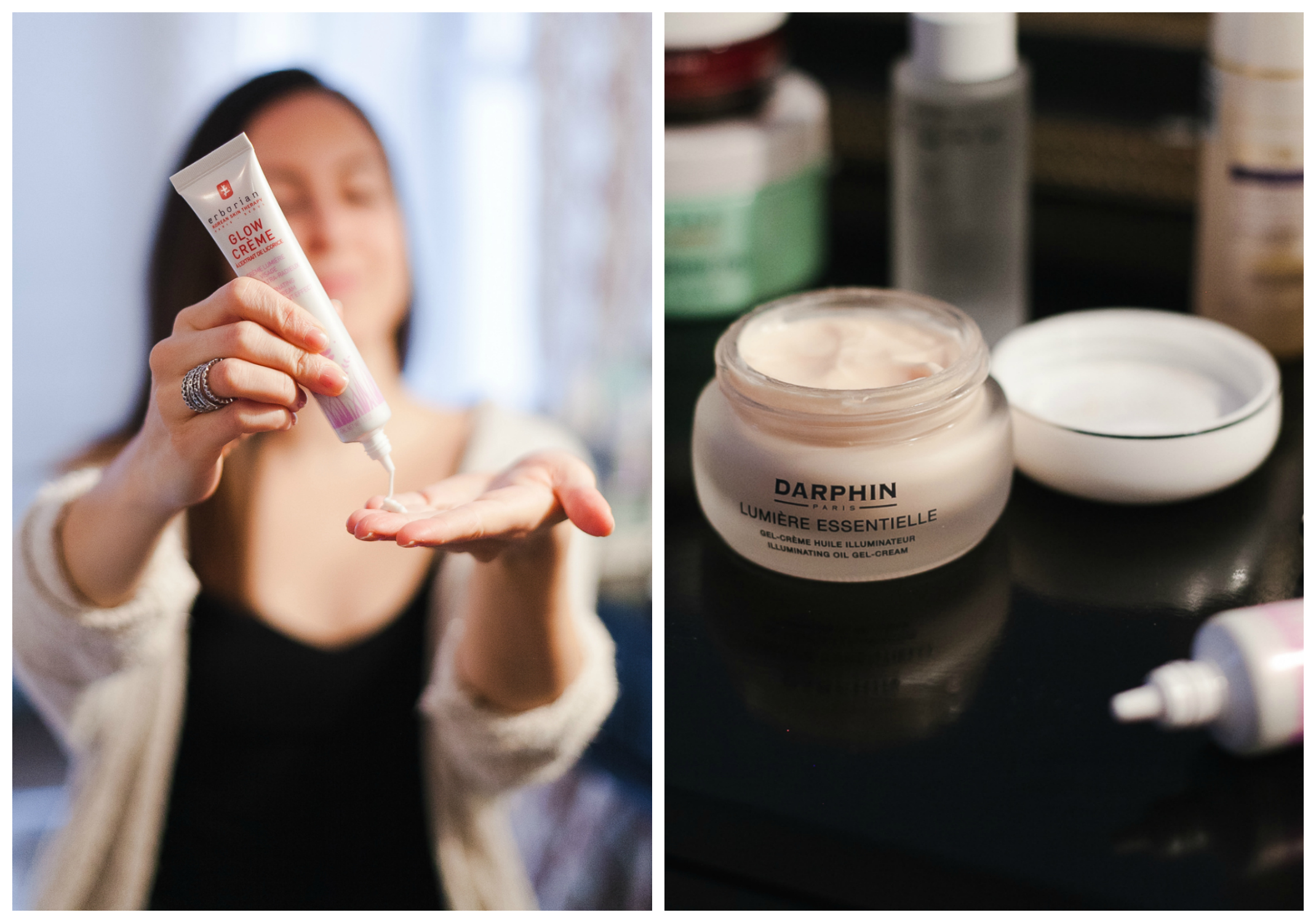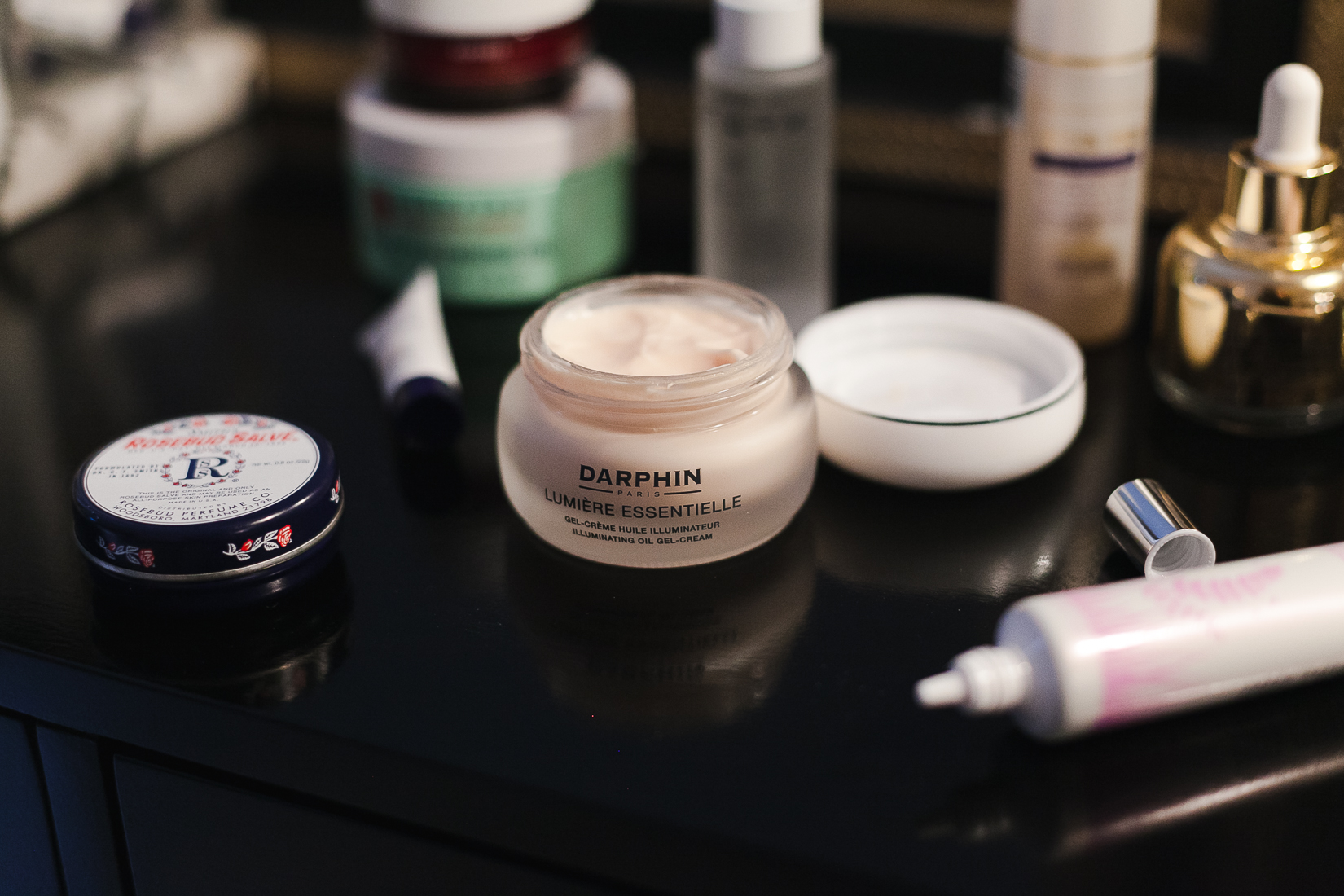 Erborian Glow Creme: Similar to the BB cream, this glow creme is intended for what it's name suggests- giving you the ultimate glow. I tend to mix this with my daily moisturizer for the perfect blend.
I've never been huge on makeup but I do understand how the right products can really enhance our natural beauty. I do believe, however, that we should start with impeccable skin care. Radiant, youthful and glowing should be our first step, don't you think?
Photos by Jennifer Coffey Photography
SHOP MY BEAUTY PRODUCTS