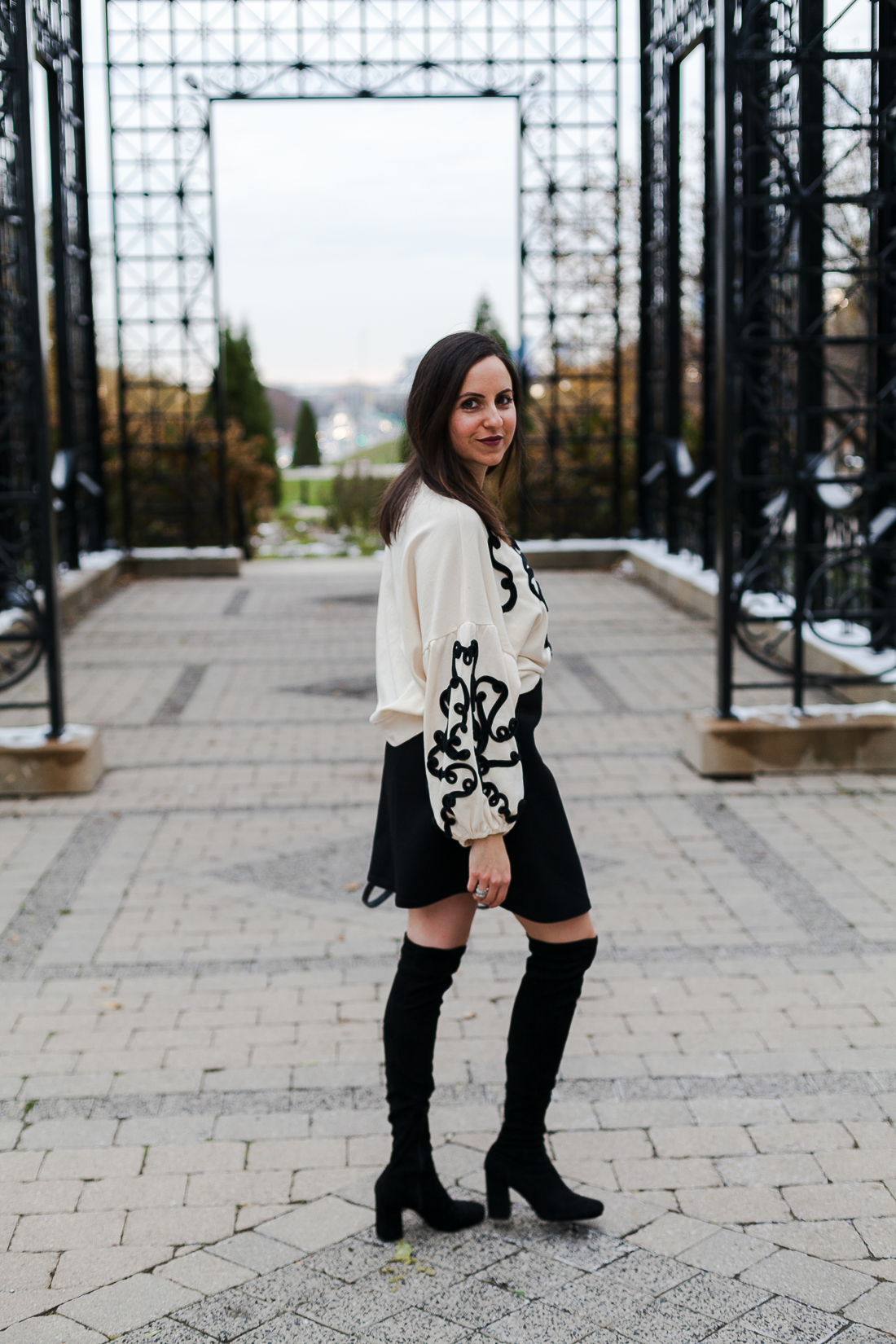 The last time I wore a sweatshirt on the blog, here, it was also not the slightest bit basic, with its billowy sleeves and pearl details. It should then, come as no surprise, that this sweatshirt, and all the others that hang in my closet, are also attention grabbing in their own way. I absolutely adore the embroidery on this top and the fact that it translates all the way down into the sleeves. What would seem as over the top in other circumstances, the fact that it is still a sweatshirt, somehow makes the juxtaposition work. I paired this with an asymmetric skirt from Loft and over the knee suede boots.
This simple look, is all about proportions; over-sized, parachute sleeves and embroidery on top, the eye is immediately drawn to the upper half of the body. Then a fitted, but not too short skirt and finally over the knee boots that fit like a glove as you work your way down. While there is not a lot of skin shown, I do like the fact that the boots offer for a bit of a peekaboo of skin; allowing the over-sized proportions to have a visual break.
I really love how simple this look really is, made up of, literally, 3 pieces, but yet it still makes quite a visual impact, don't you think?
Shop my look ▼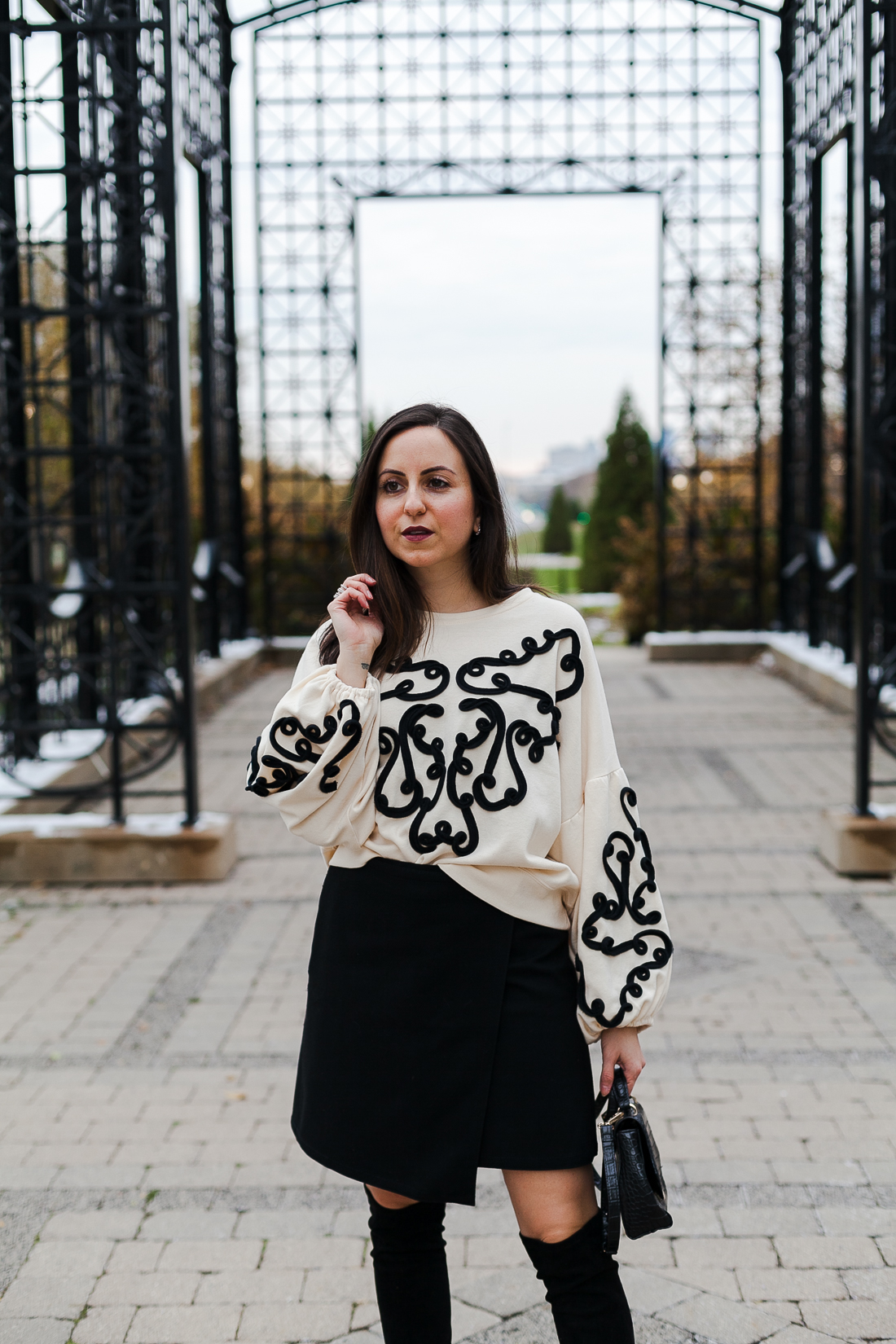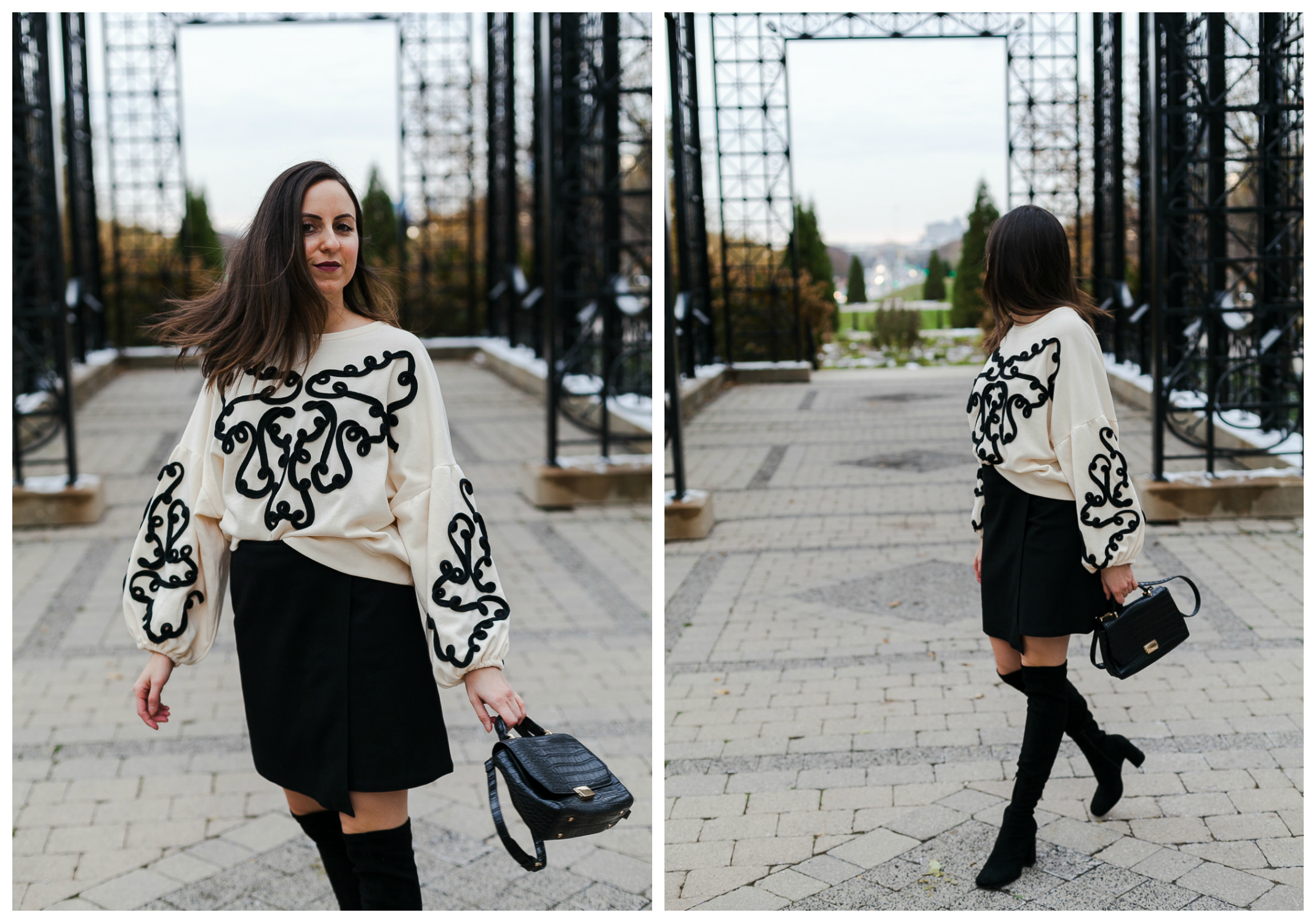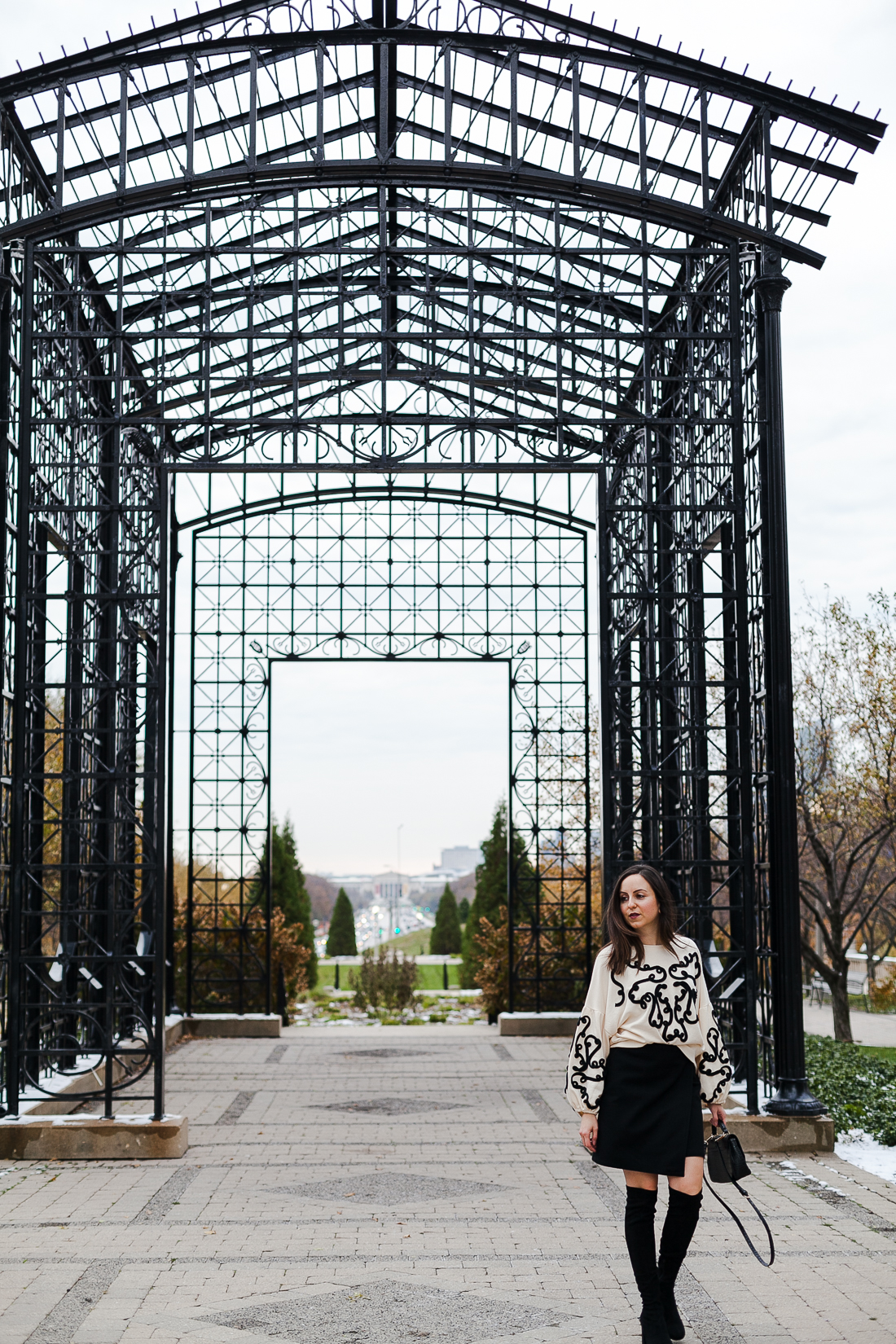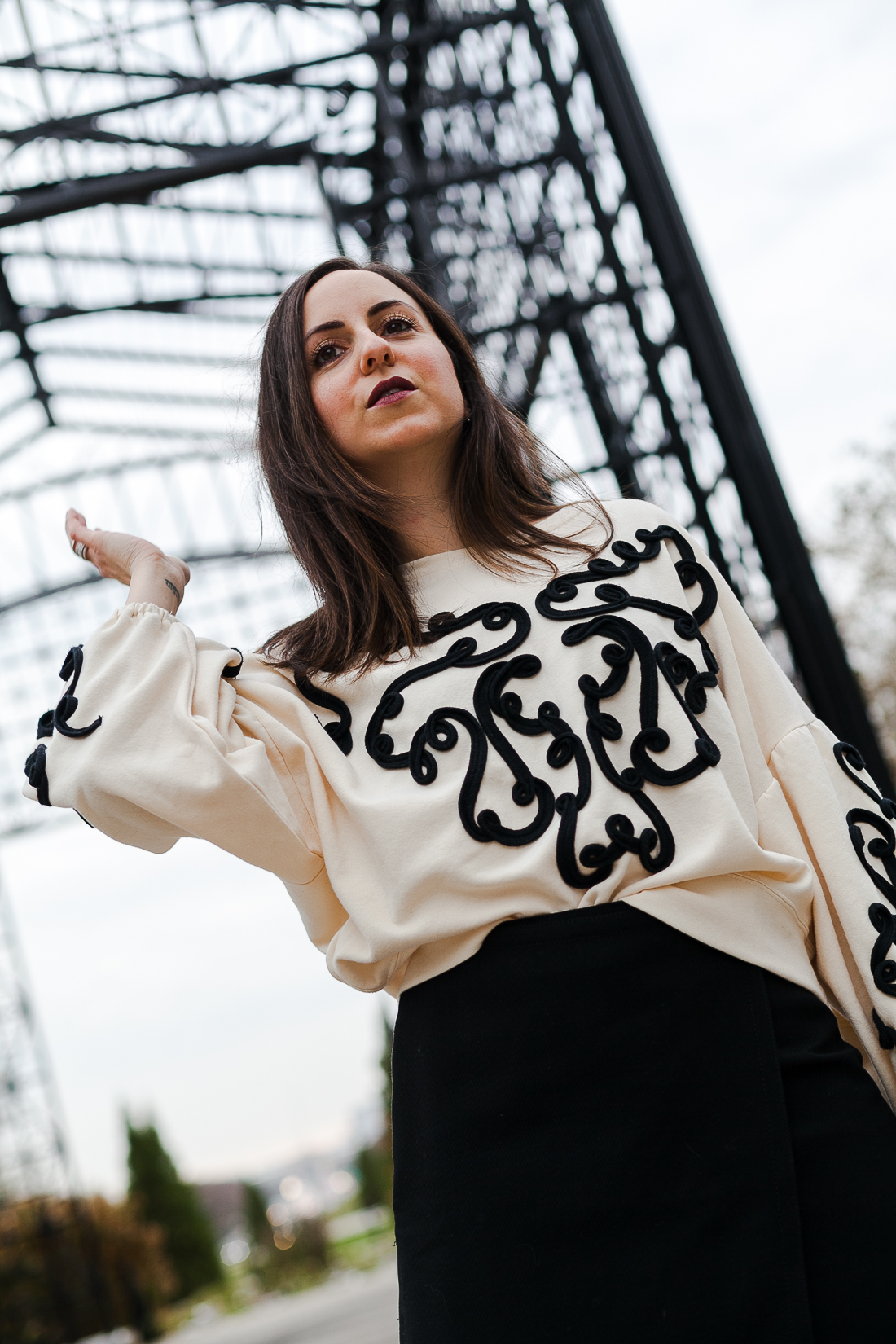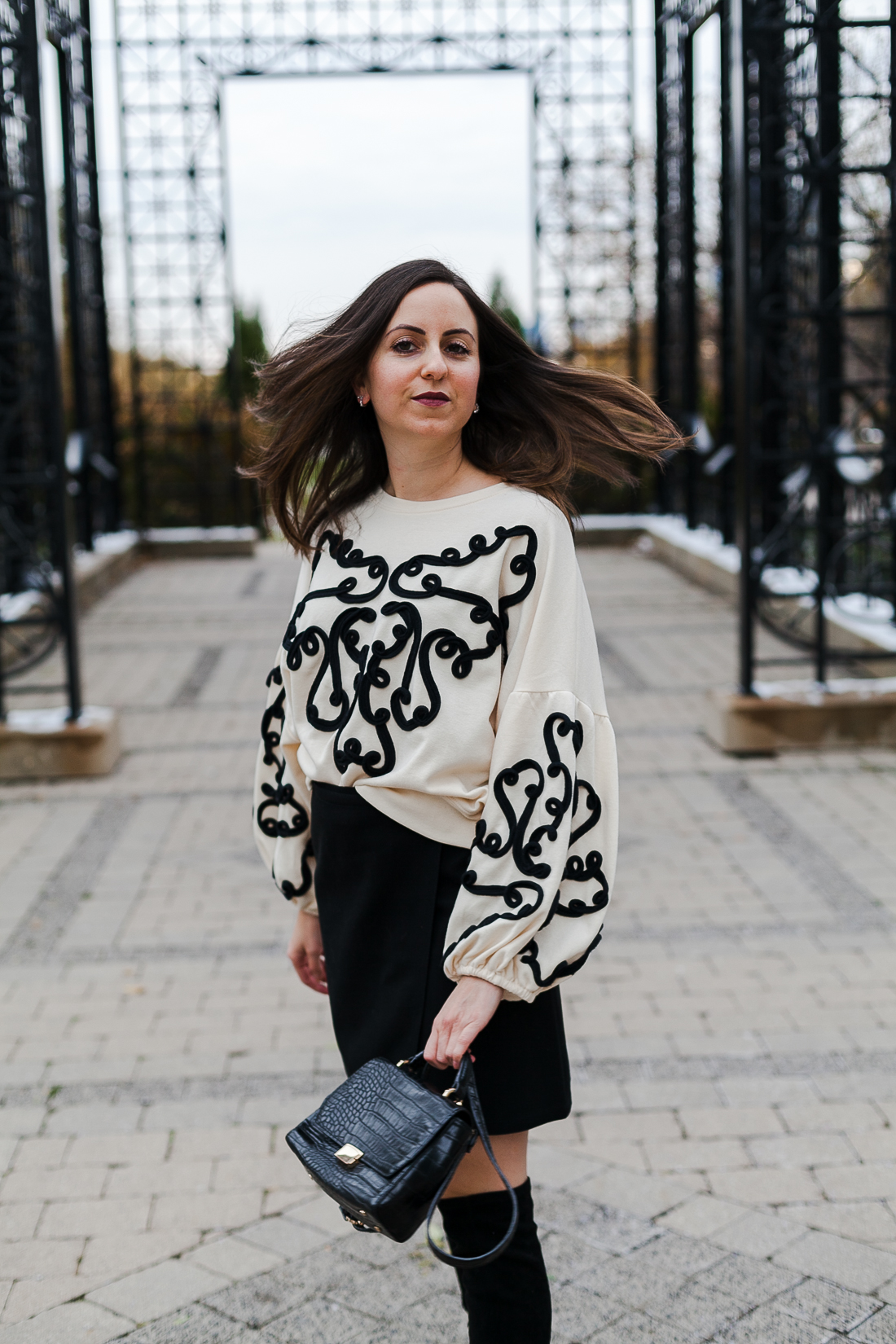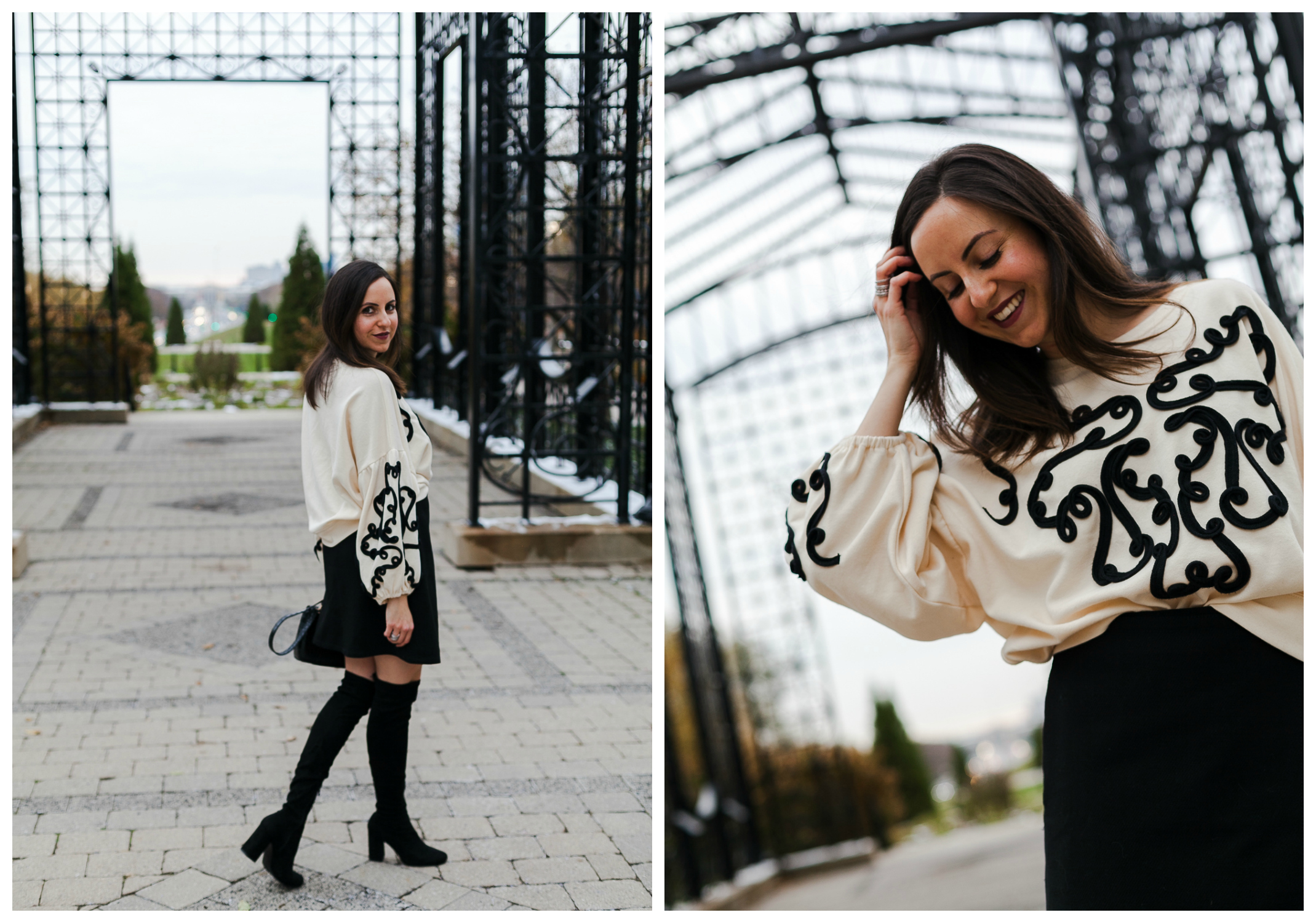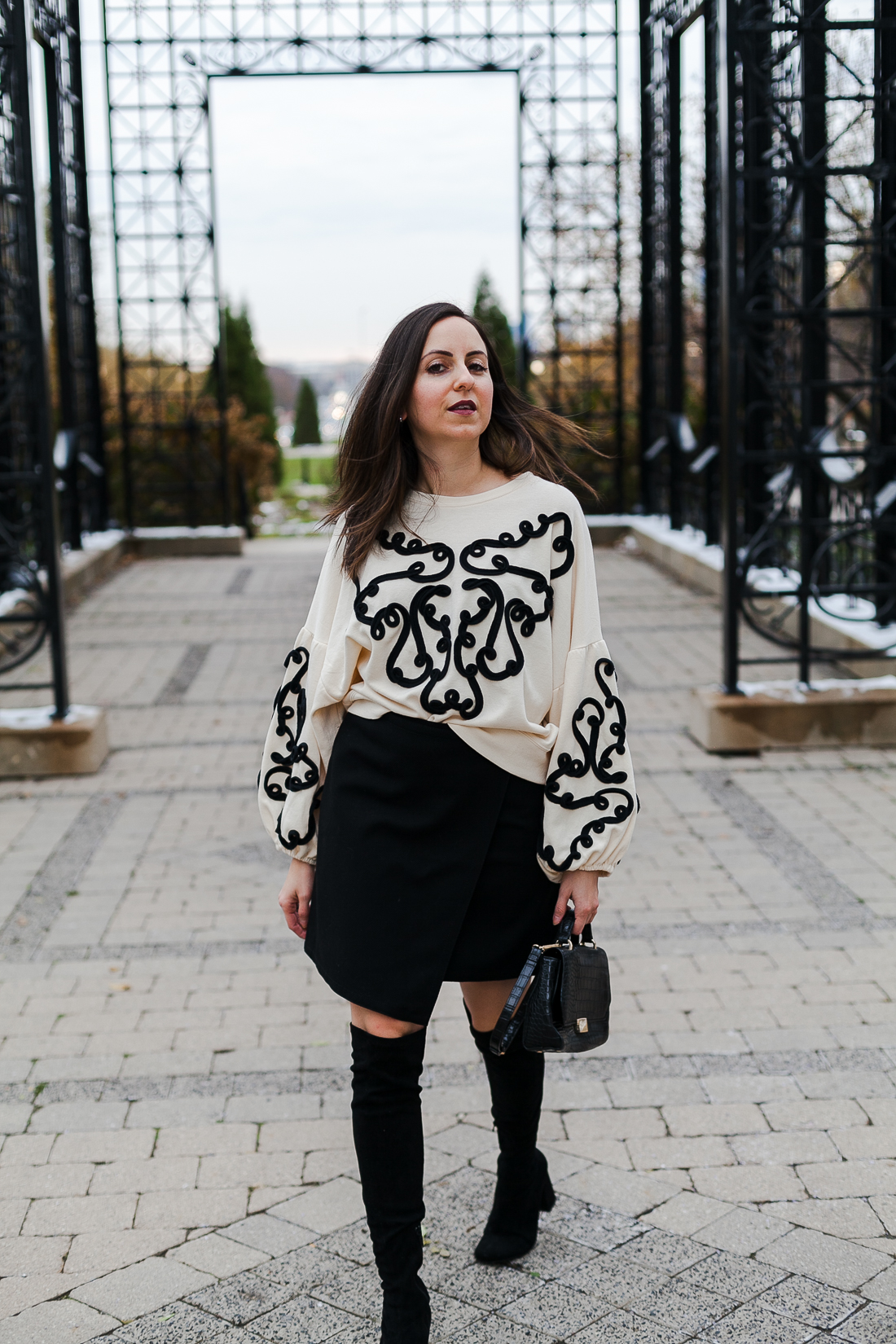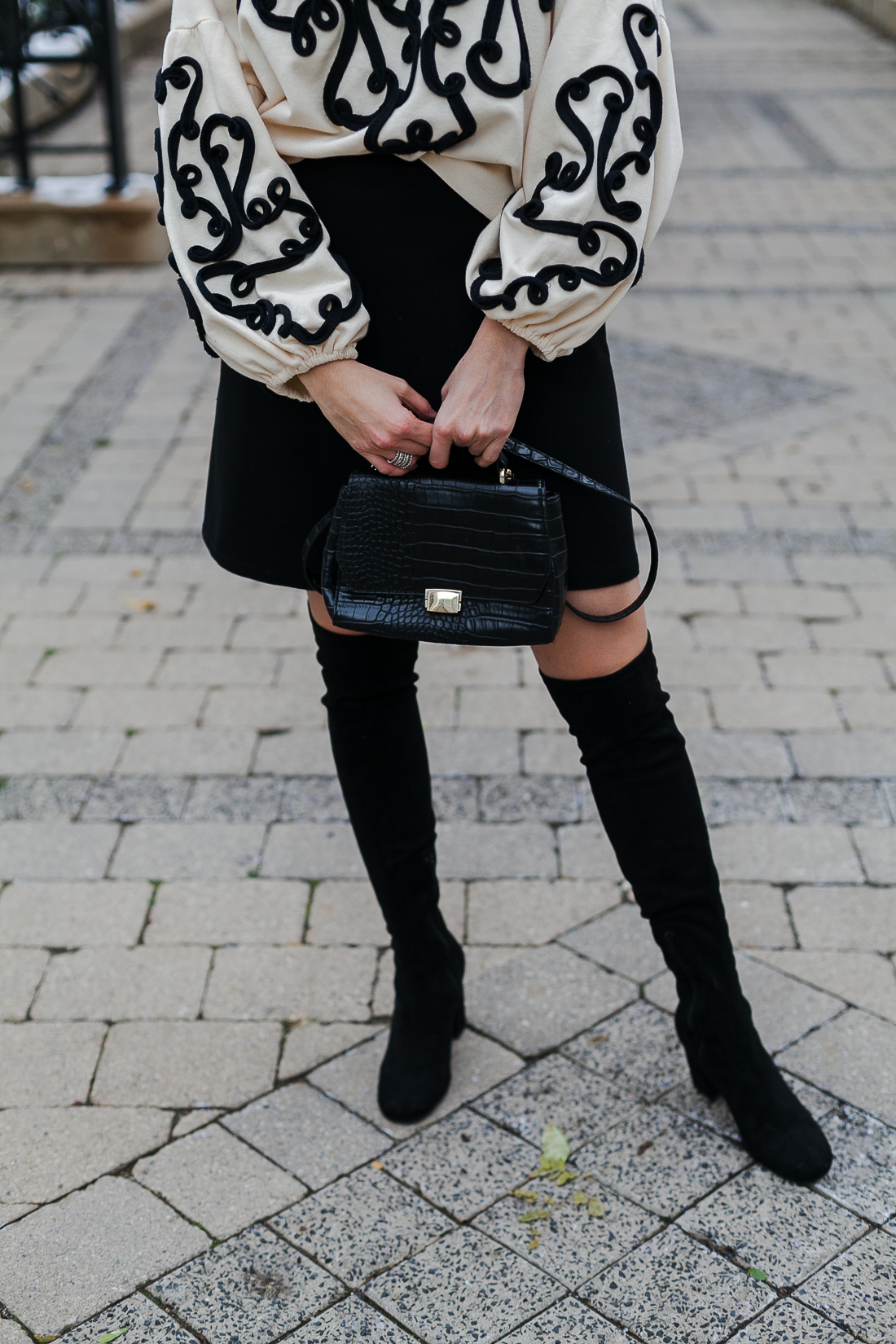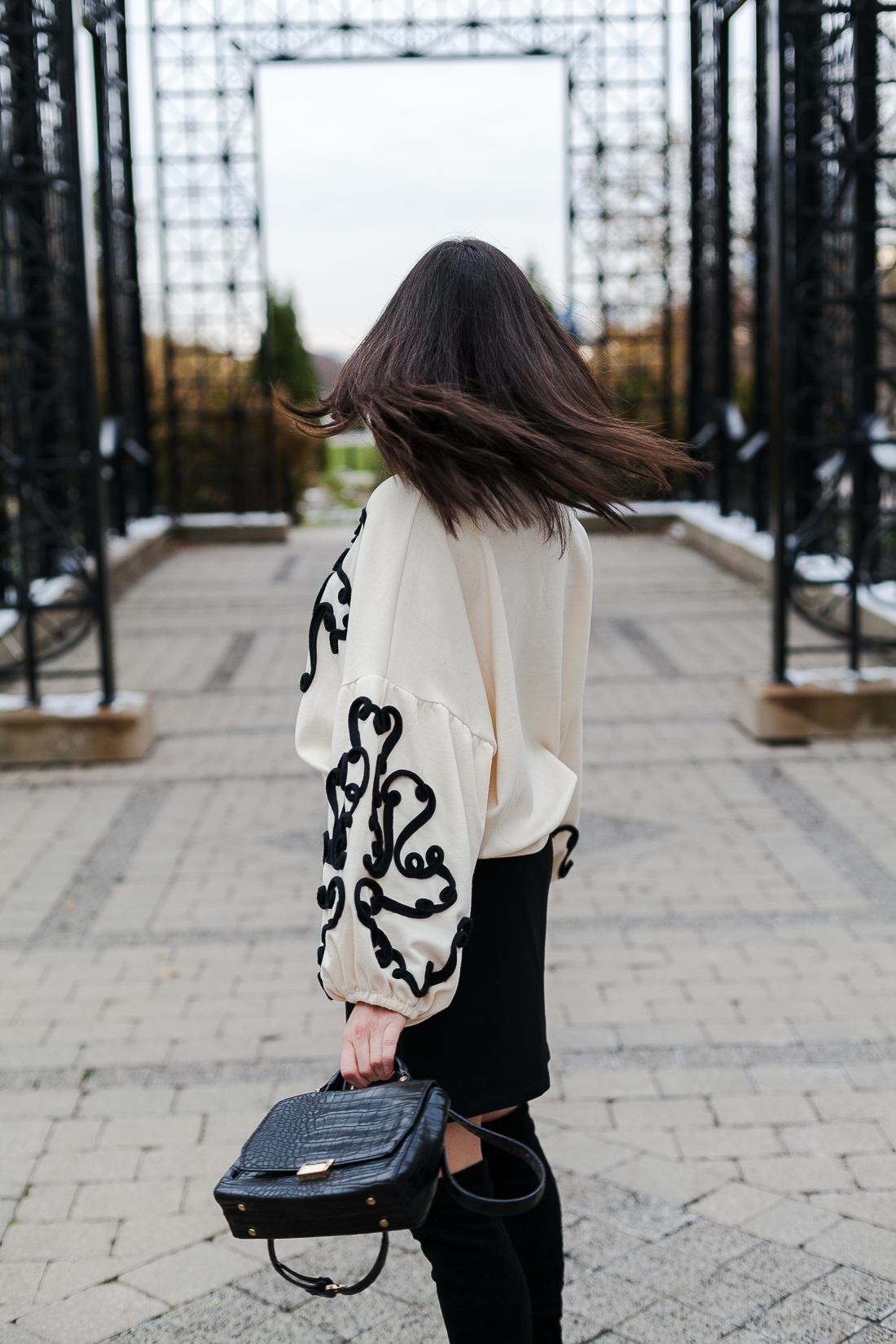 If you're nervous about stepping out of your (fashion) comfort zone, try starting out with a piece that has an unusual detail or color and pairing it with your closet staples. Slowly, but surely you'll get comfortable with taking the occasional risk when it comes to your wardrobe!
Photos by Jennifer Coffey Photography
MORE EMBROIDERED SWEATSHIRTS