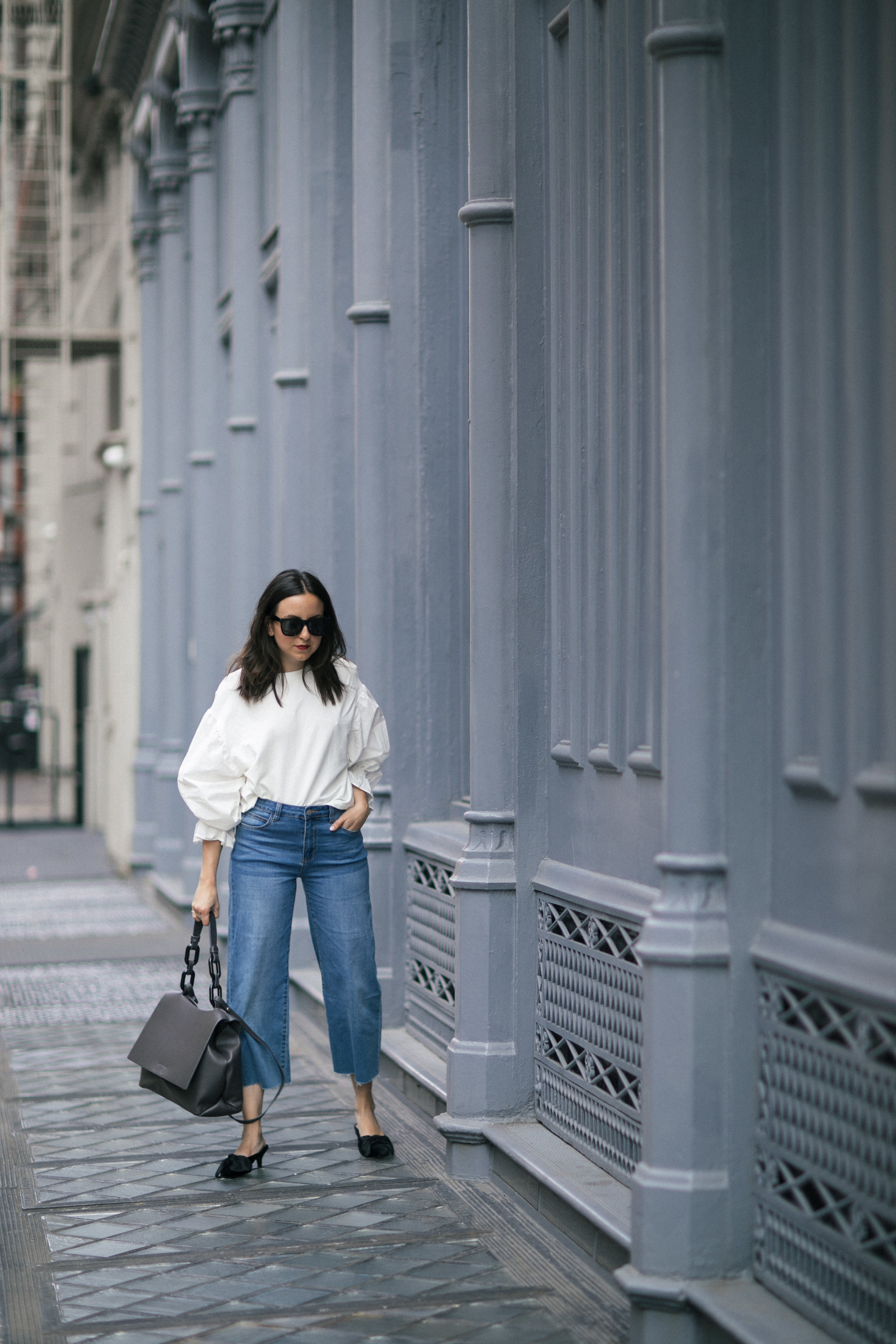 Today, we're chatting all things "casual wear" and how to elevate those everyday, simple looks you probably already have in your closet! I recently had a conversation with a friend on how difficult it is to shop for casual clothes. I personally, can completely relate. It's usually much easier to justify splurging on a dress, which completes an entire look, rather than let's say, a tee. I feel by taking the time to pick a few pieces that add interest, are unique but still casual, you can elevate your simplest of looks from running errands on the weekends to grabbing lunch with the girls.
Shop my look ▼

Here are a few tips:
PICK THE RIGHT SHOE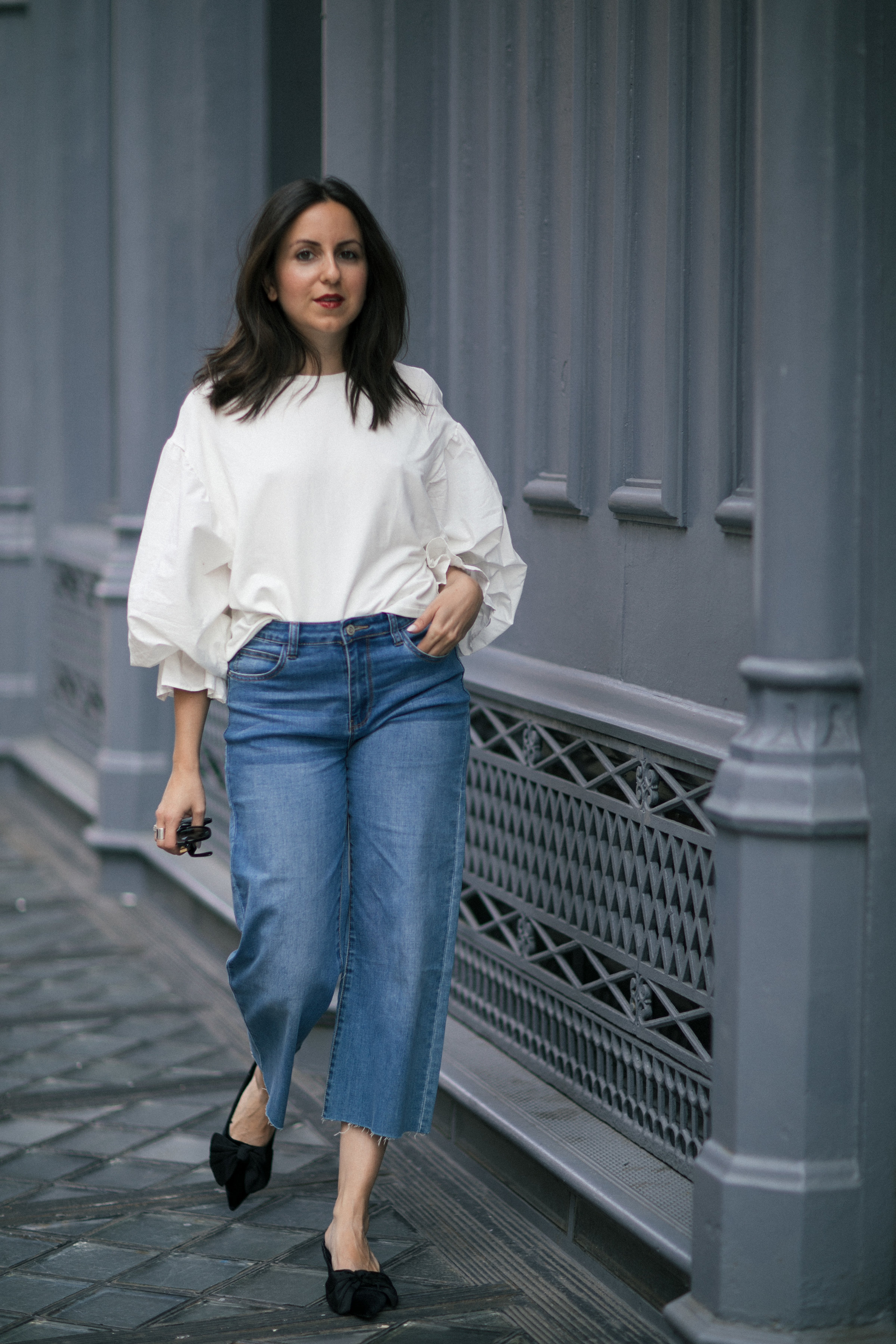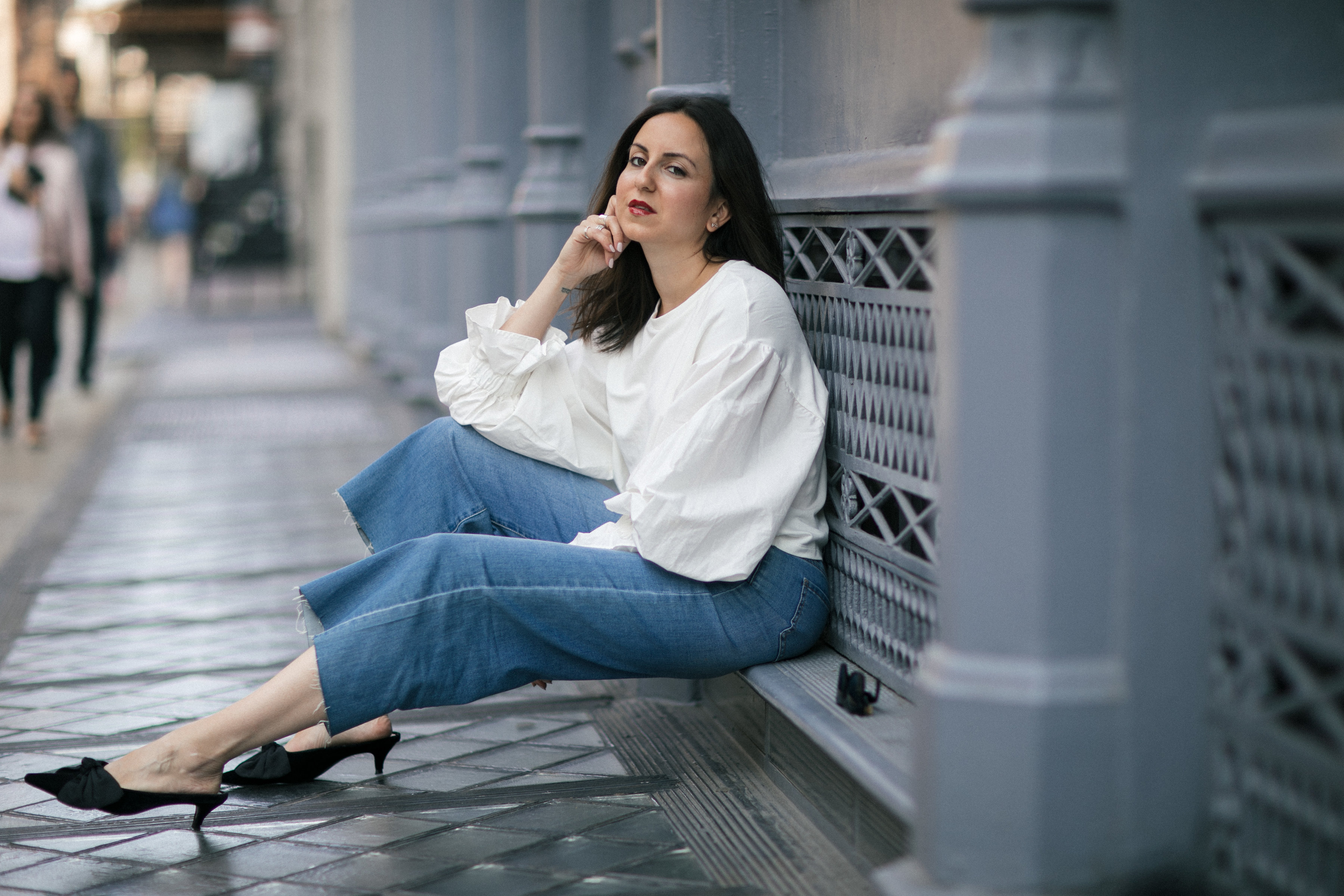 Since I'm wearing culottes, I wanted to show as much of my leg as possible to help me look taller, so I went with these velvet mules. While the rest of the outfit is light and casual, the shoe grounds the look and makes my sweatshirt look incredibly chic. The low kitten heel still keeps the look easy for daytime wear and the velvet bow adds texture and makes the overall look more feminine.
LOOK FOR UNIQUE DETAILS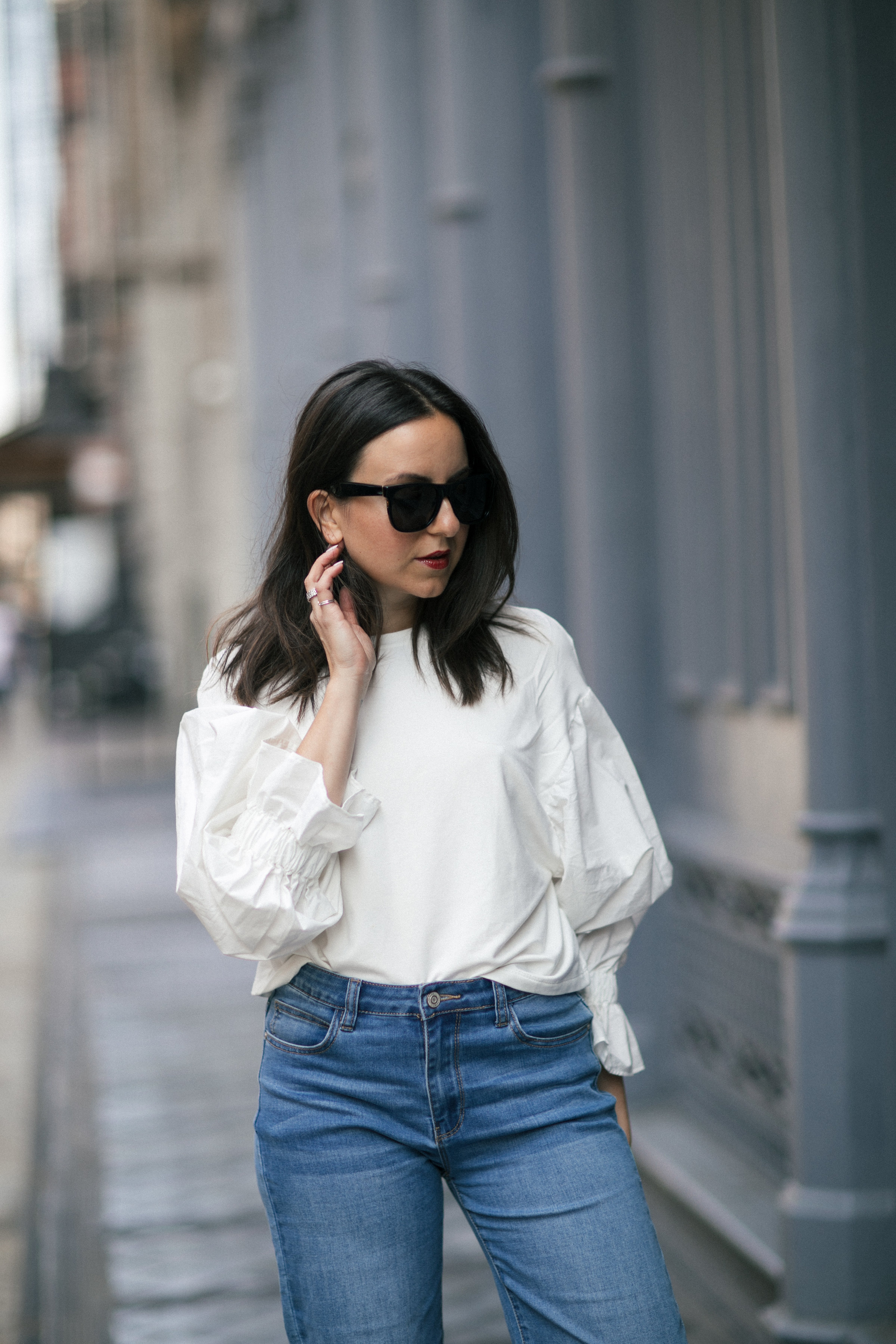 This sweatshirt, yes, it's a sweatshirt, has over-sized, dramatic sleeves and is incredibly comfy. Despite that I get to have a Seinfeld moment, the unexpected detail of the sleeves gives a simple sweatshirt a fresh feel. In other words, look for a unique detail, whether it's a statement sleeve, embellished, embroidered or has a graphic.
ACCENTUATE YOUR WAIST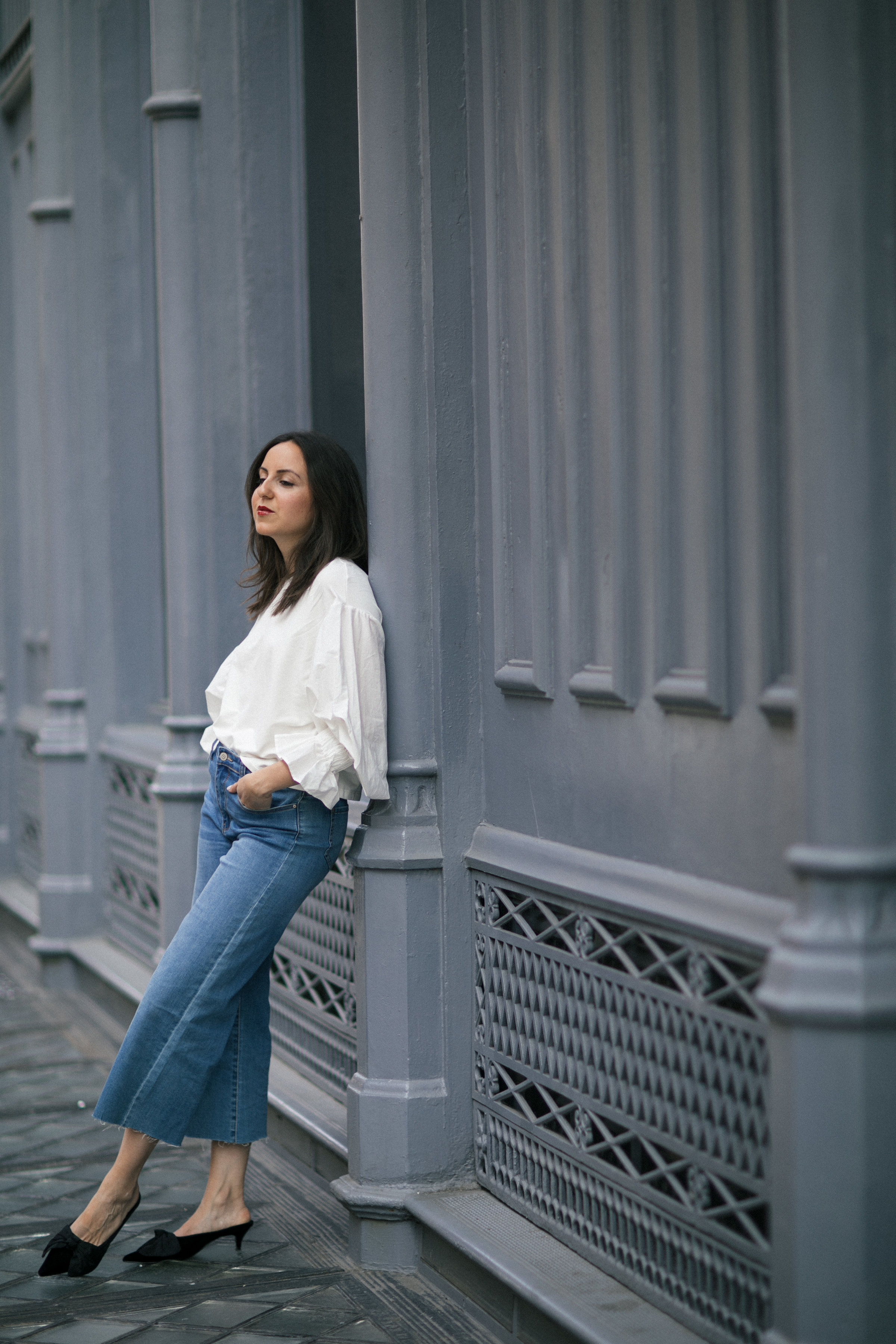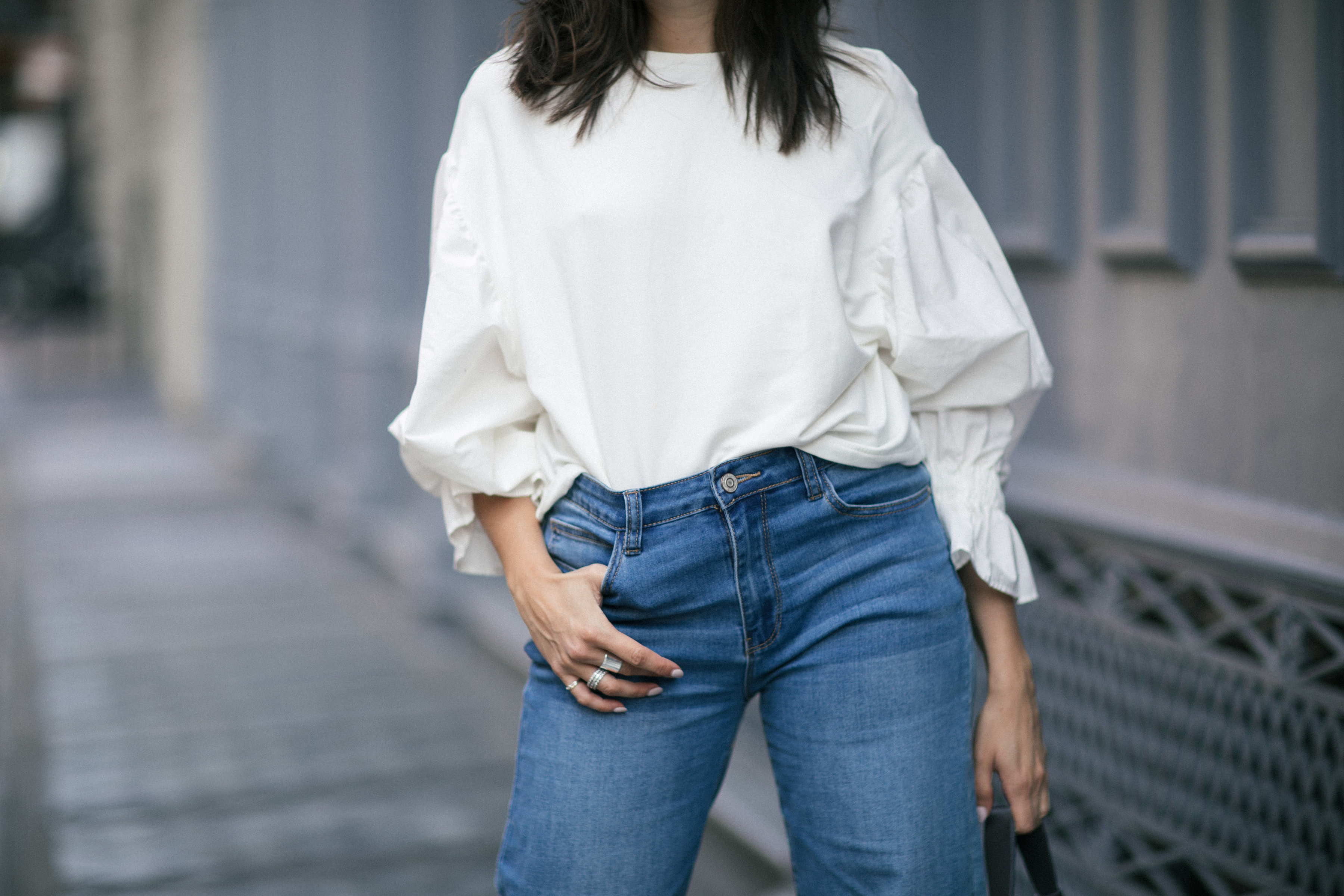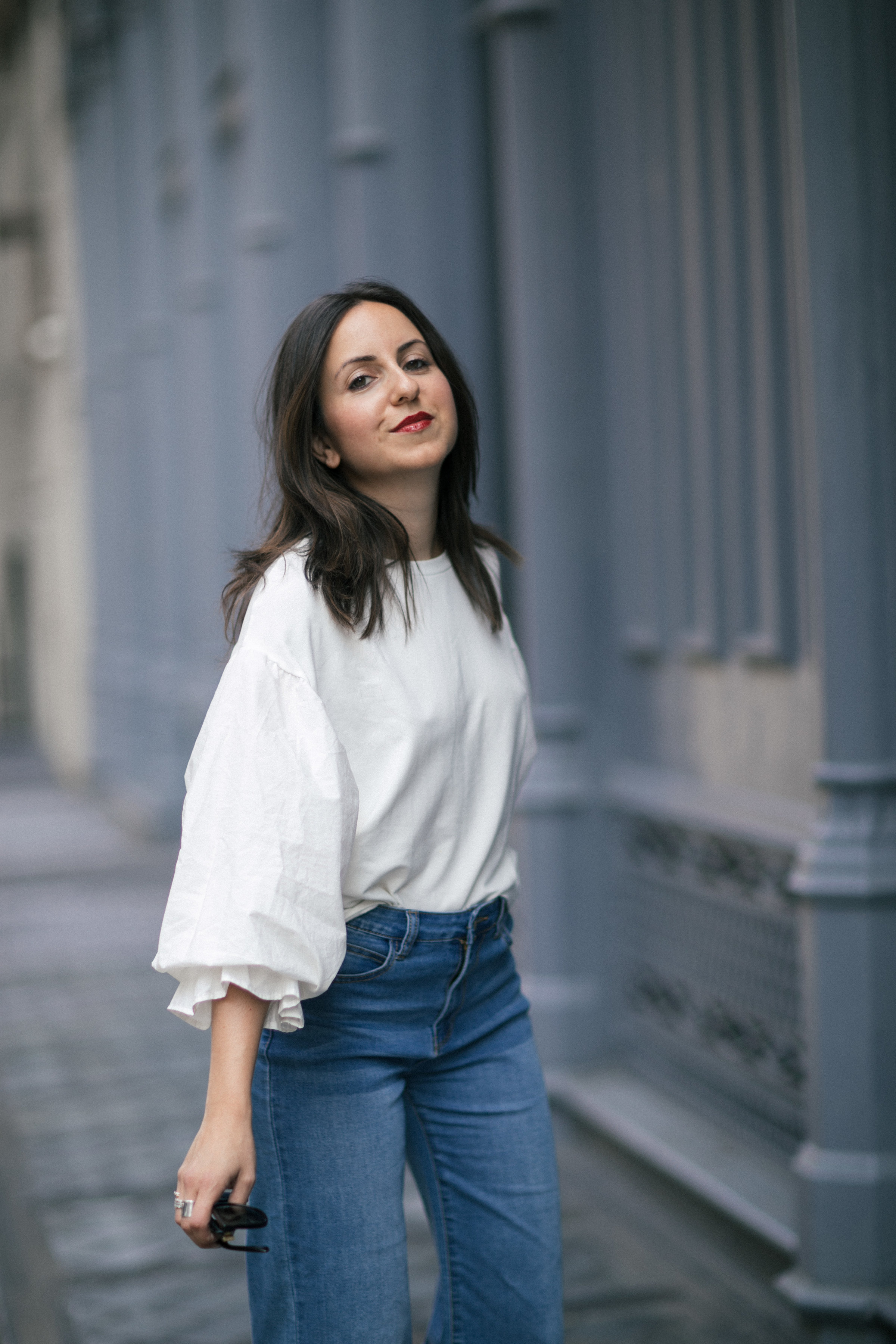 I'm notorious for the half tuck- it happens to be one of the easiest ways, besides using a belt, to accentuate your waist and not get lost in the heaps of fabric. I feel like the "half-tuck" can be applied to just about any look and it immediately makes your outfit more casual and slightly edgy. You can even add a belt along with the half-tuck, to add some extra detail to the look, but it's not necessary.
Photos by Lydia Hudgens Photography
MORE SWEATSHIRTS