Press Play ▼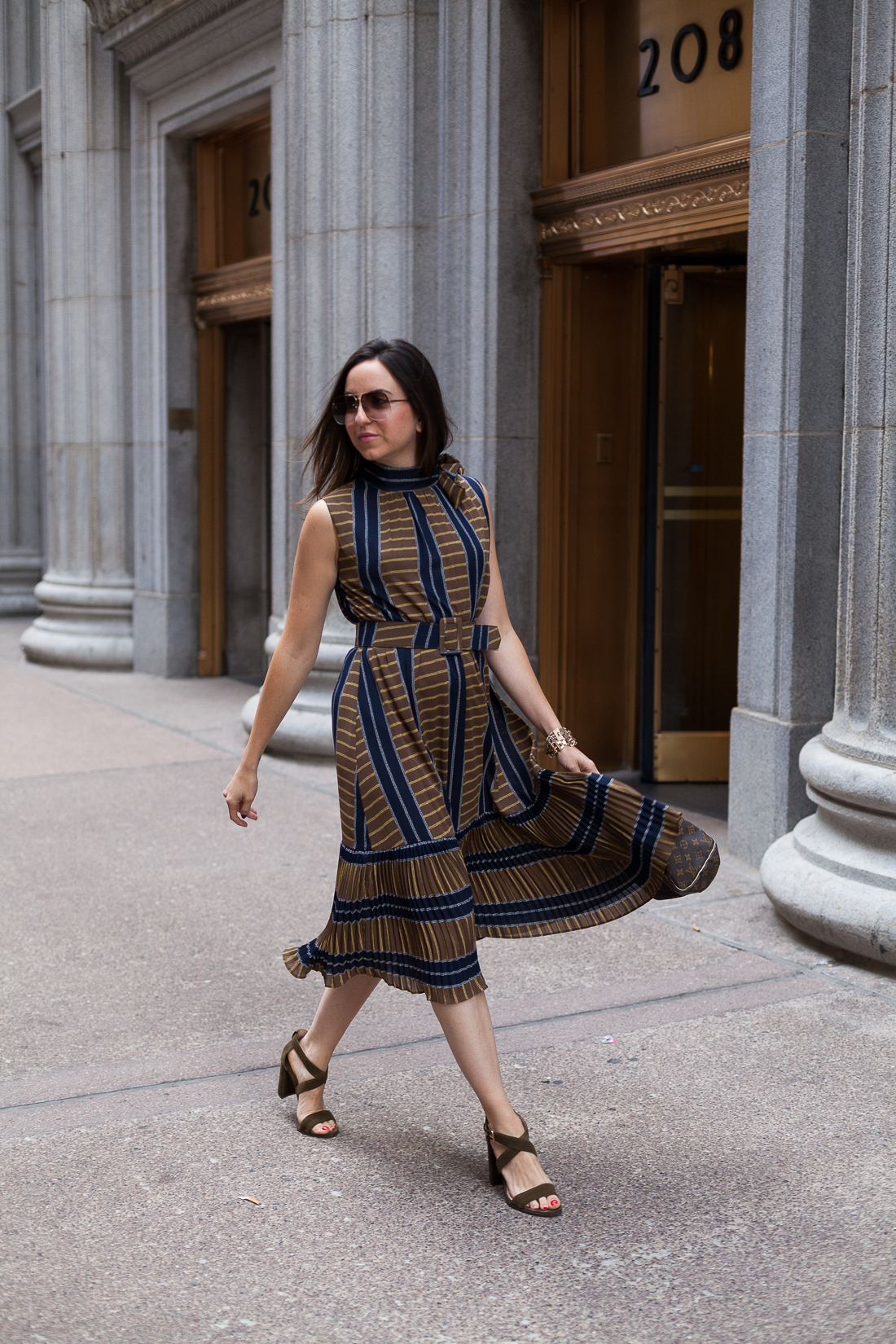 The power that an outfit can have over your mood and confidence has always made fashion so incredibly important to me. You can evoke a feeling, a mood and a vibe, without words but rather with a few yards of fabric. This song is precisely how I felt when wearing this ruffled dress. I'm thinking of continuing this trend of setting a "tone" to all my looks with a song that served as the inspiration.
Shop my look ▼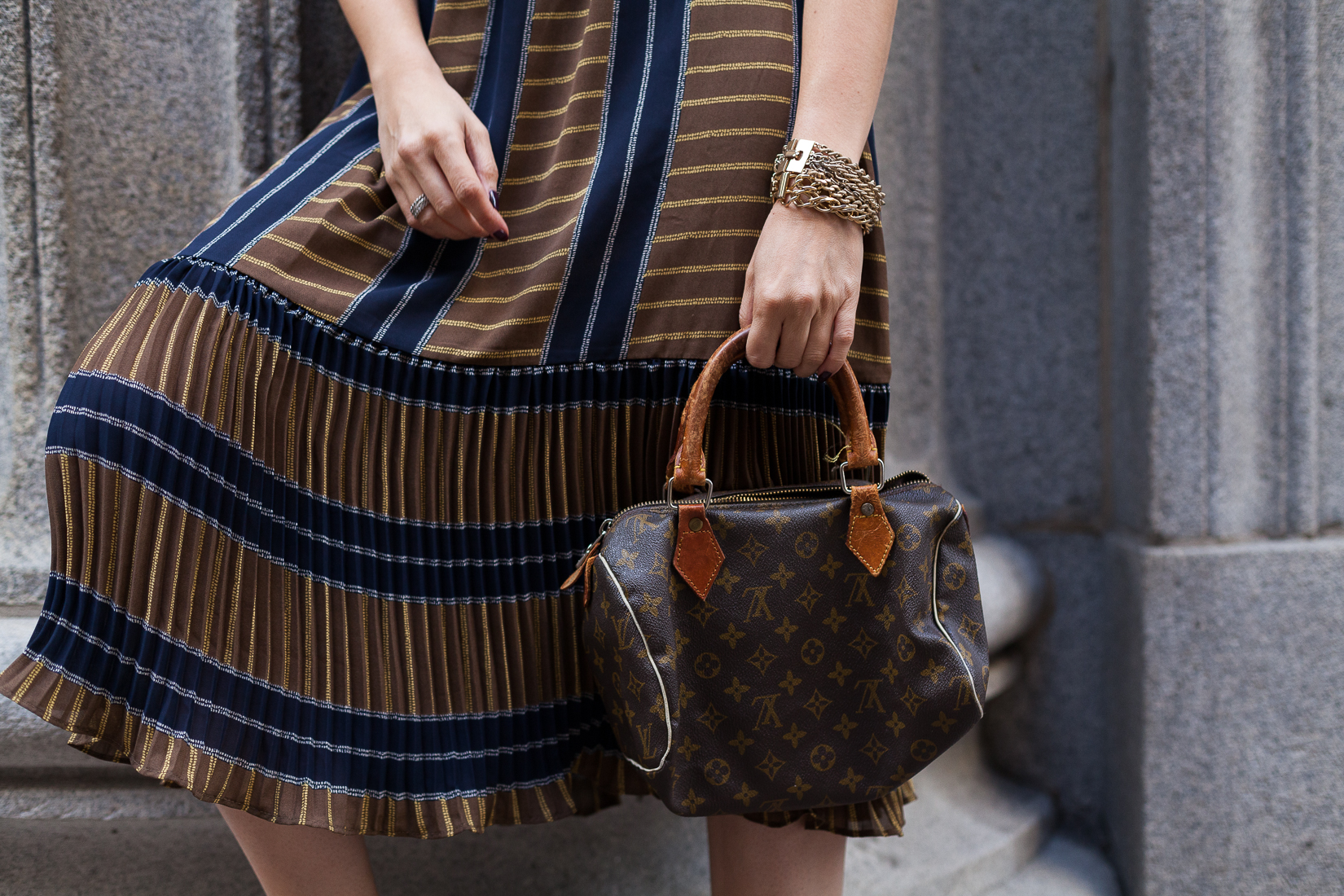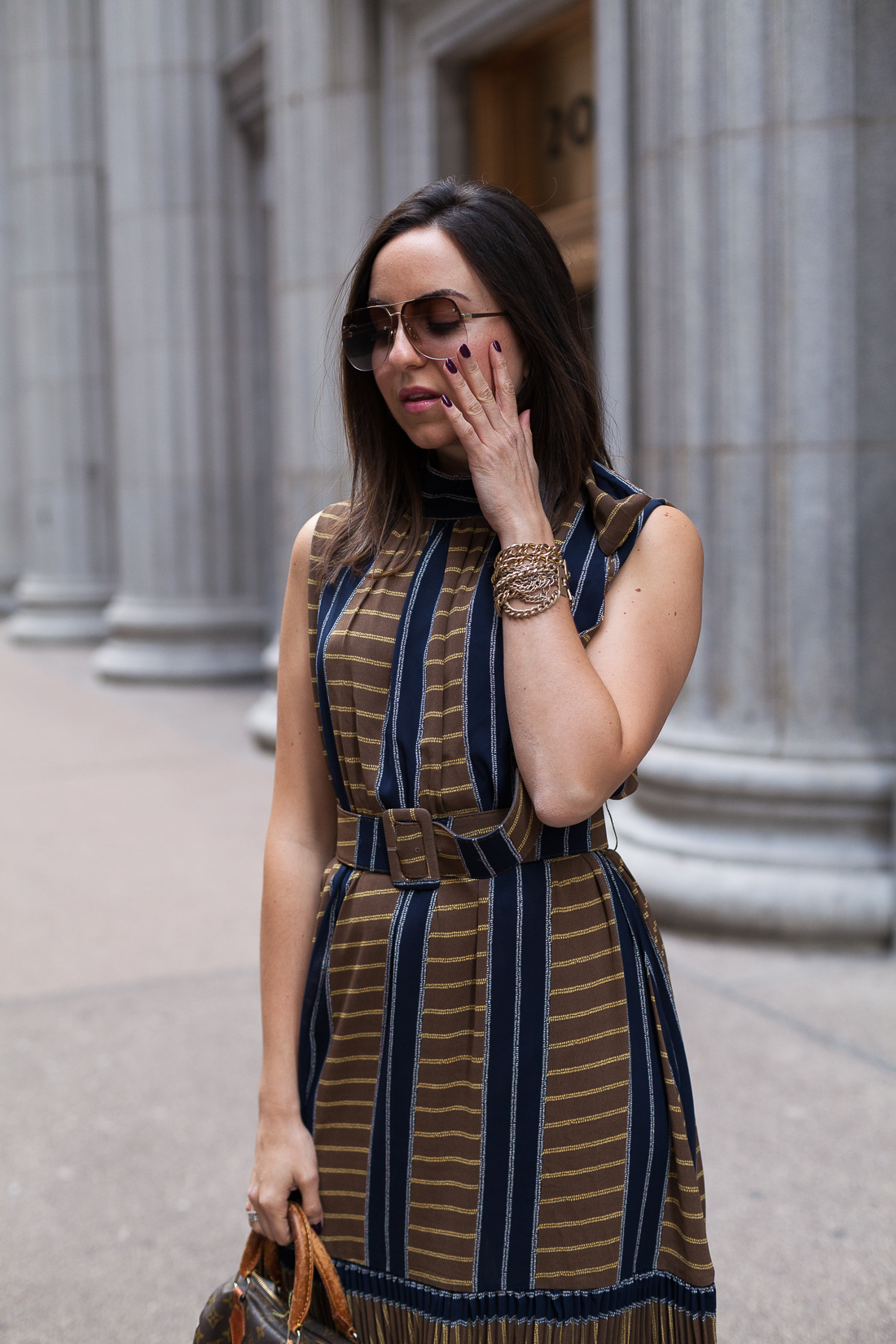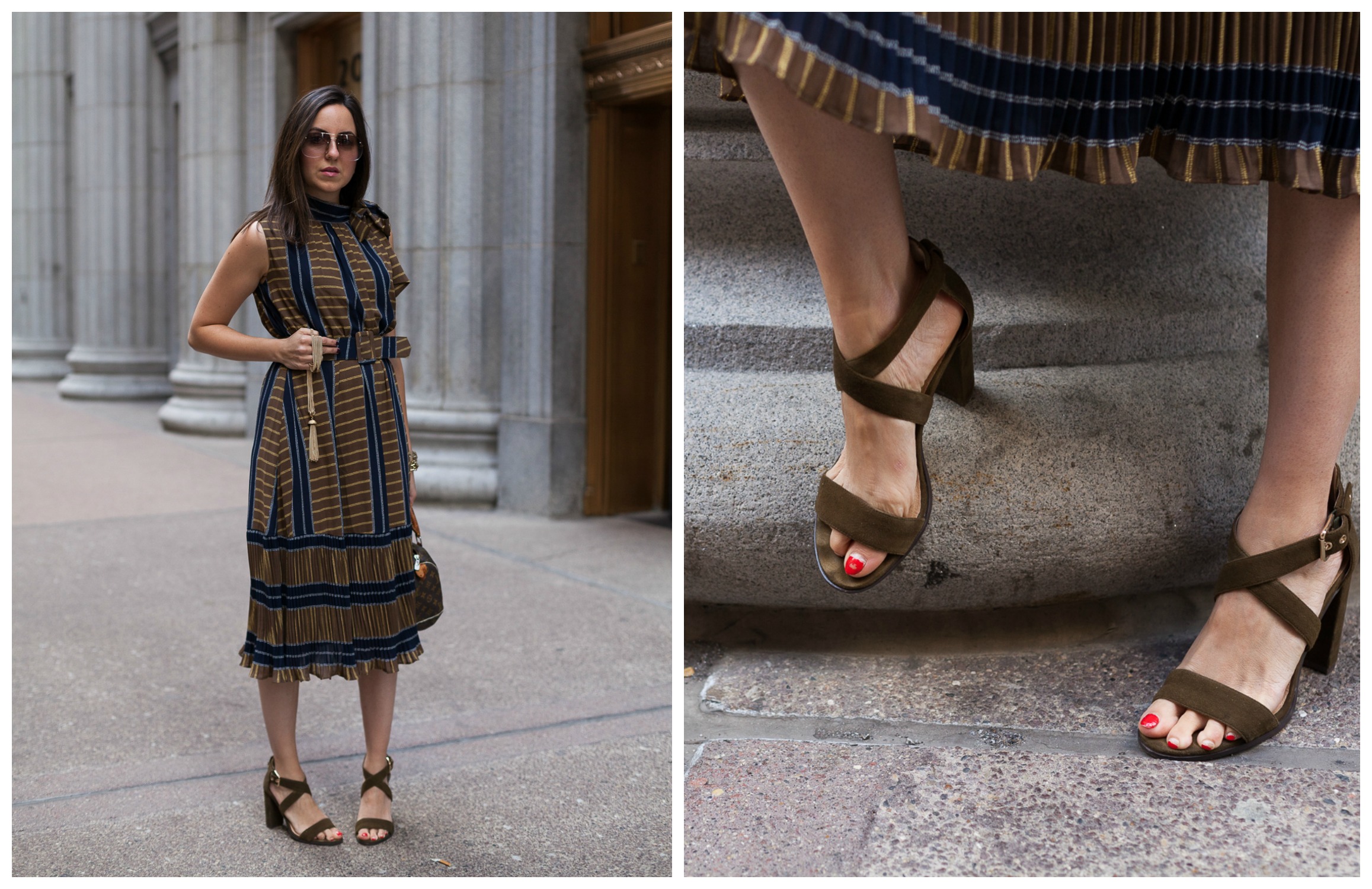 Do you play favorites with your wardrobe? I truly believe most of my spending habits are created simply by pure excitement for a piece. Much like this dress, retro-inspired, clad in quintessentially Fall colors and ultra feminine. I saw it and immediately knew I needed to have it as part of my Fall wardrobe.
This dress happens to be from a new brand I've become quite loyal to as of late. Gracia has affordable and unique pieces that always elevate my closet. Generally, I don't wear a lot of pattern, but somehow the stripes seem to work with the ruffles, belted waist and neck bow tie without feeling overdone. The fact that it's all in the same print, is what makes all those details still feel cohesive and ladylike. Pairing it with vintage aviators and gold hardware add edge and create a much-needed balance.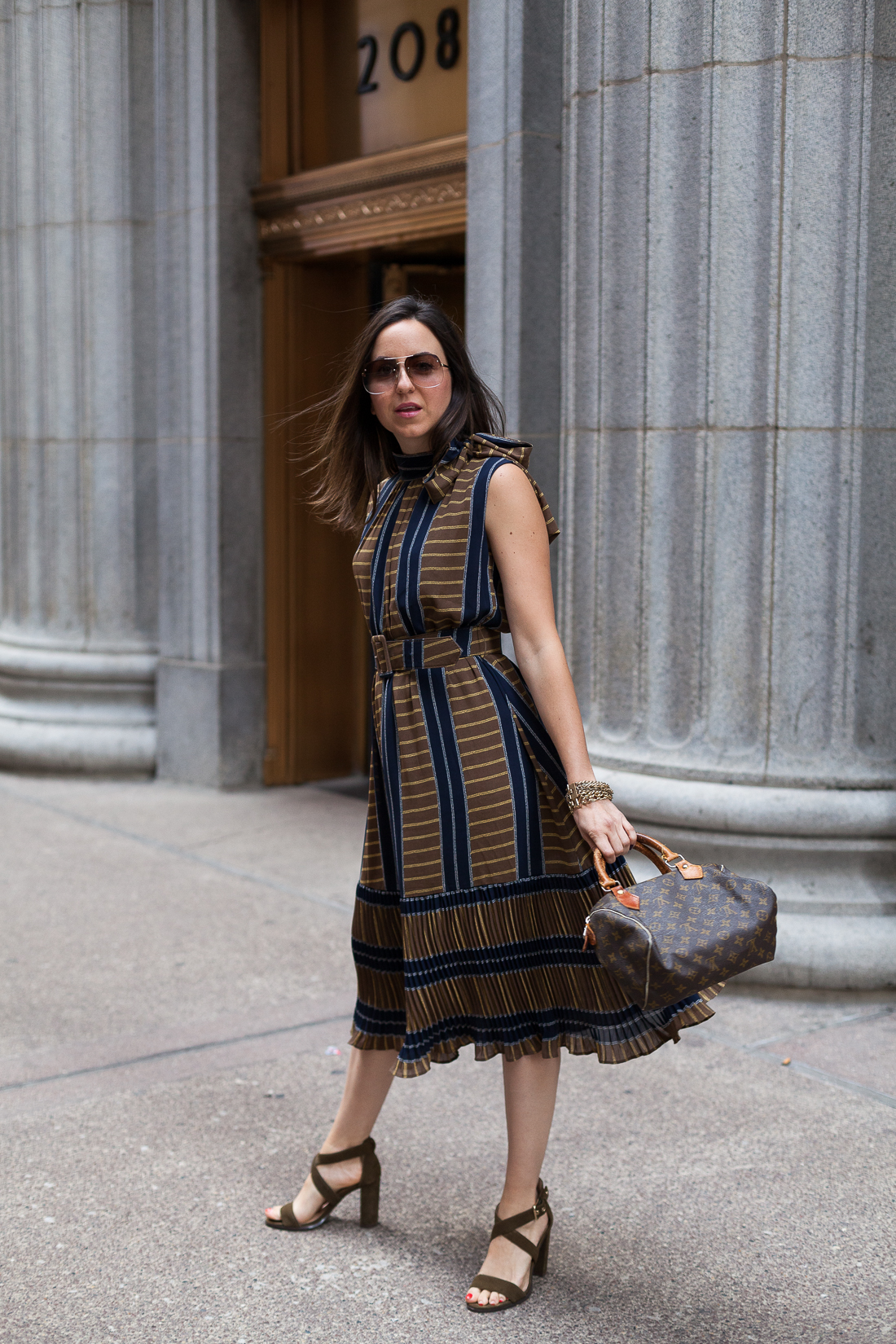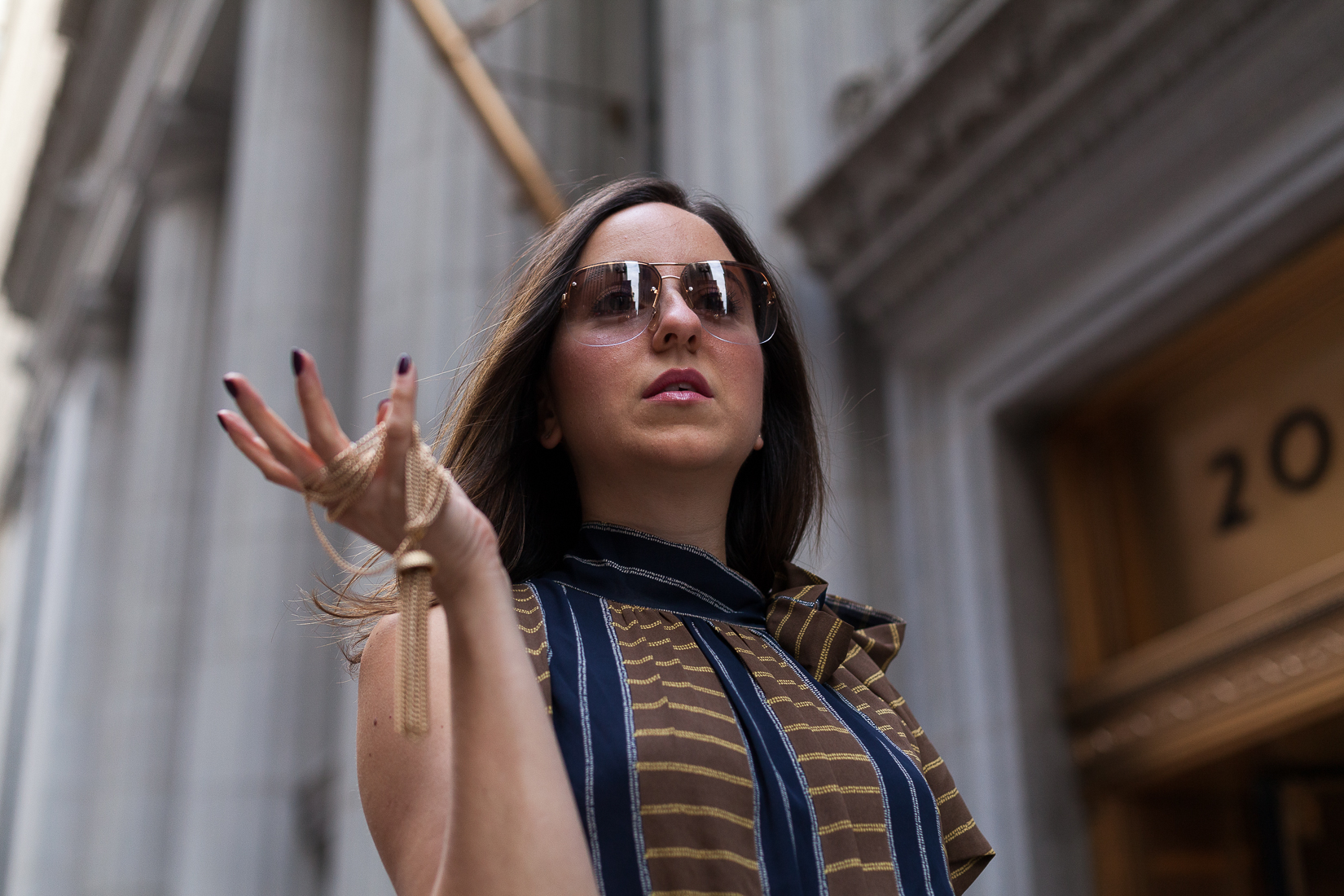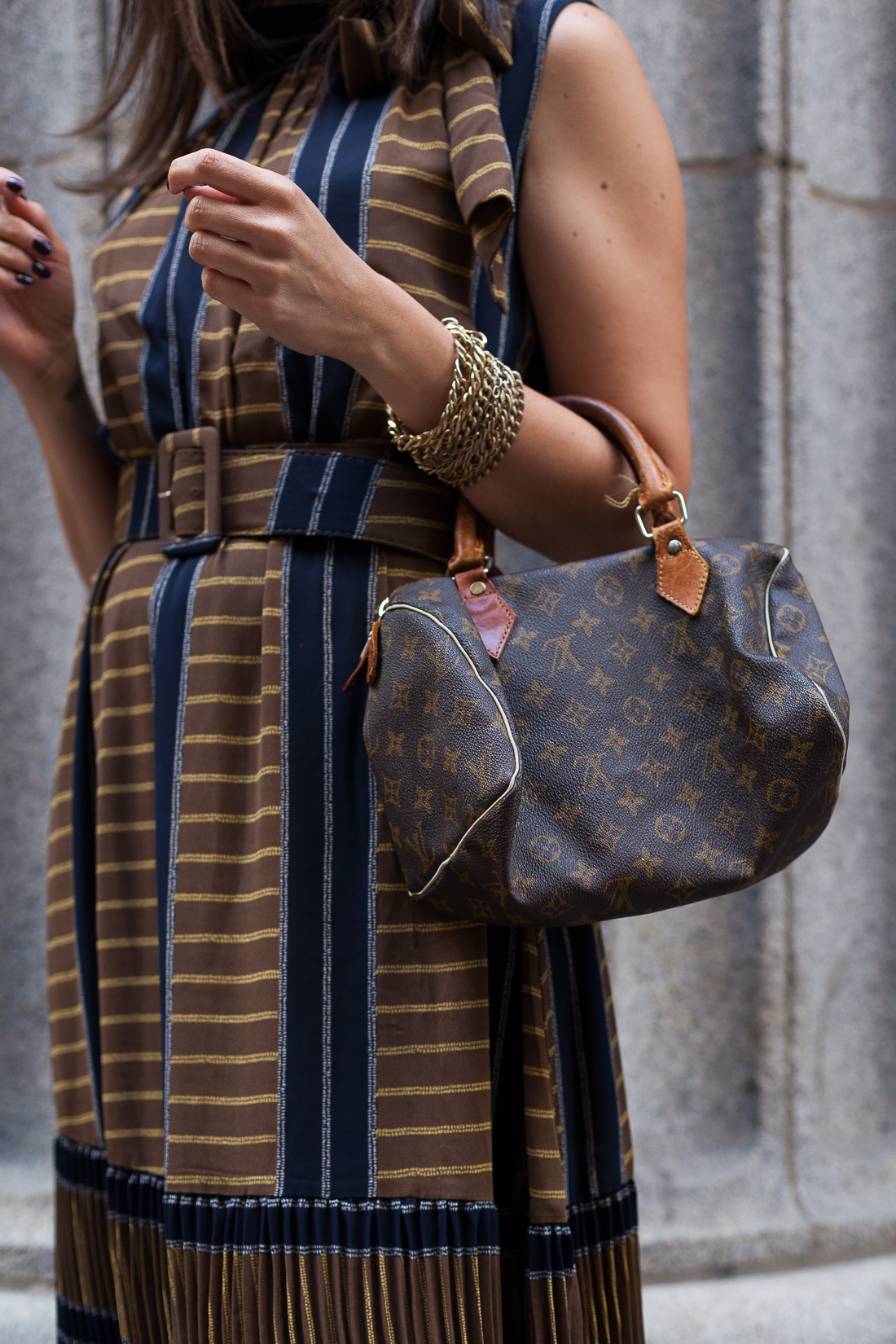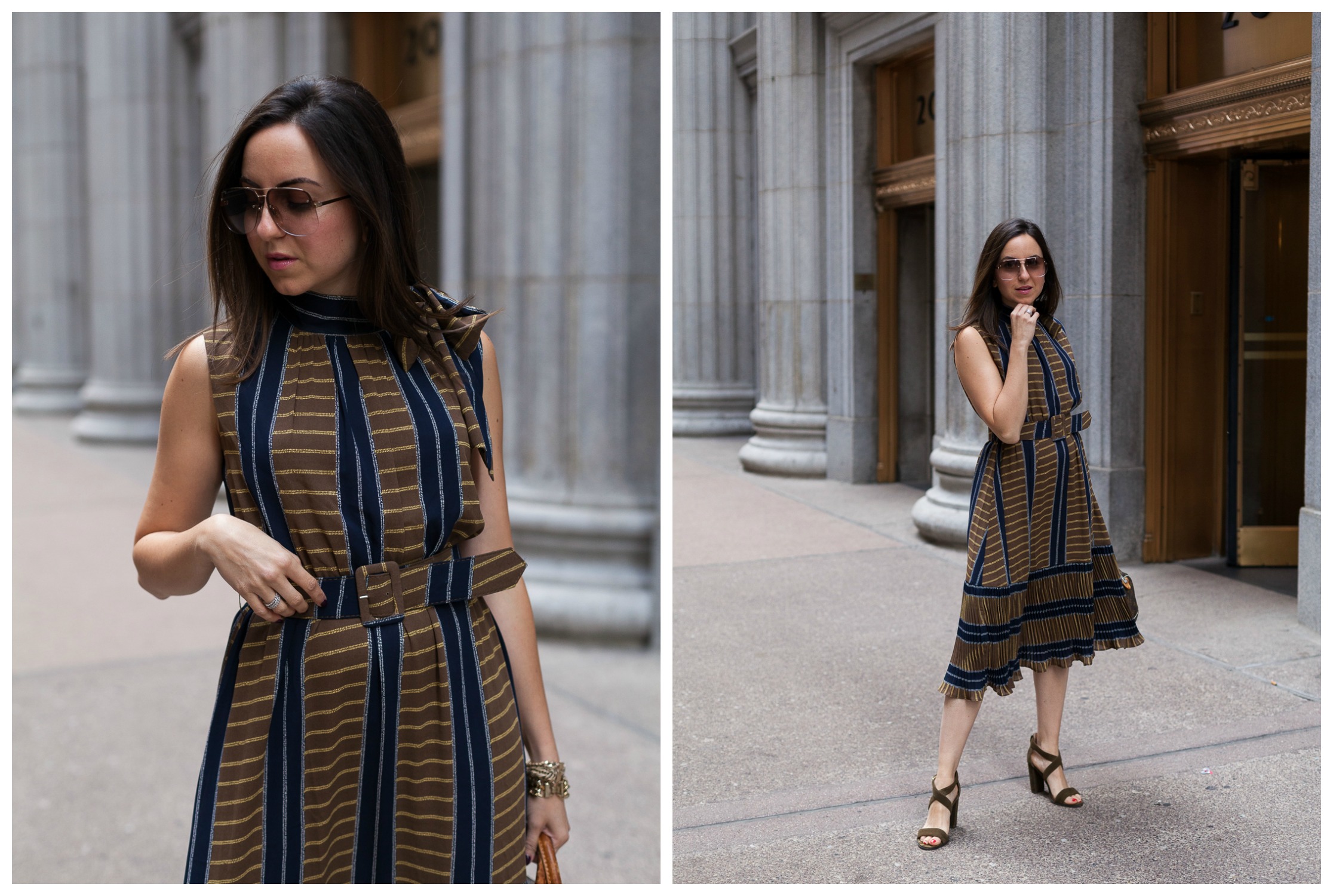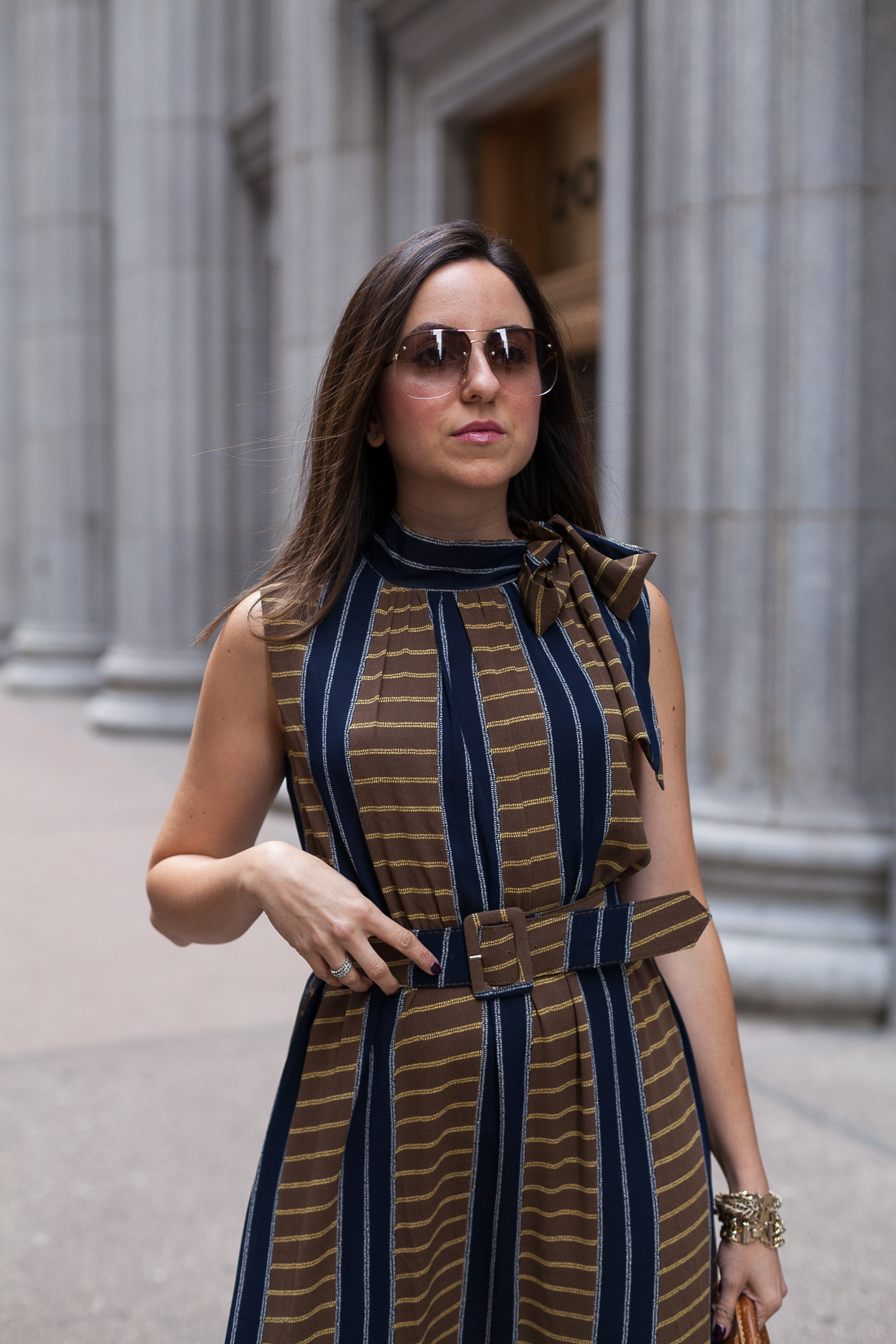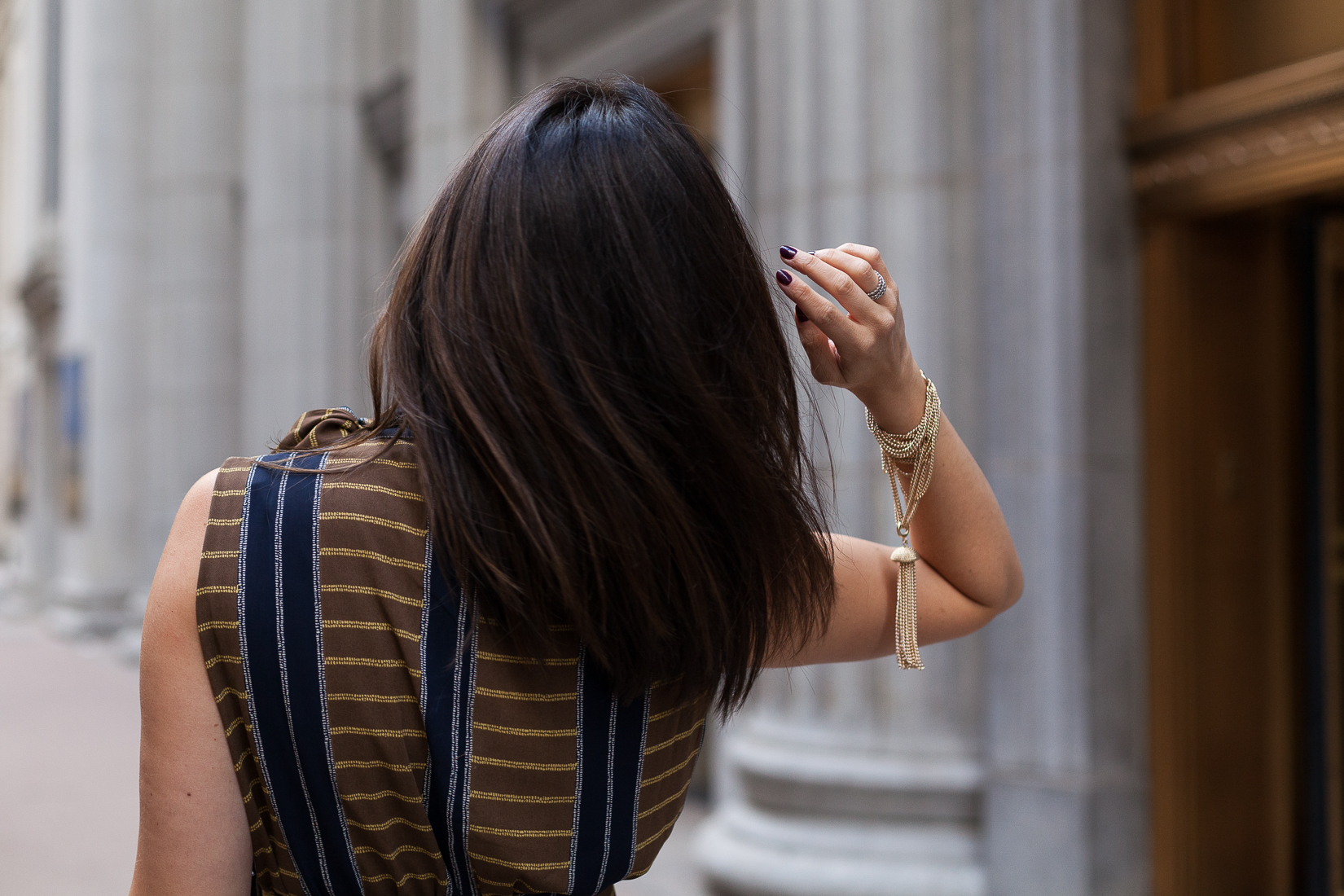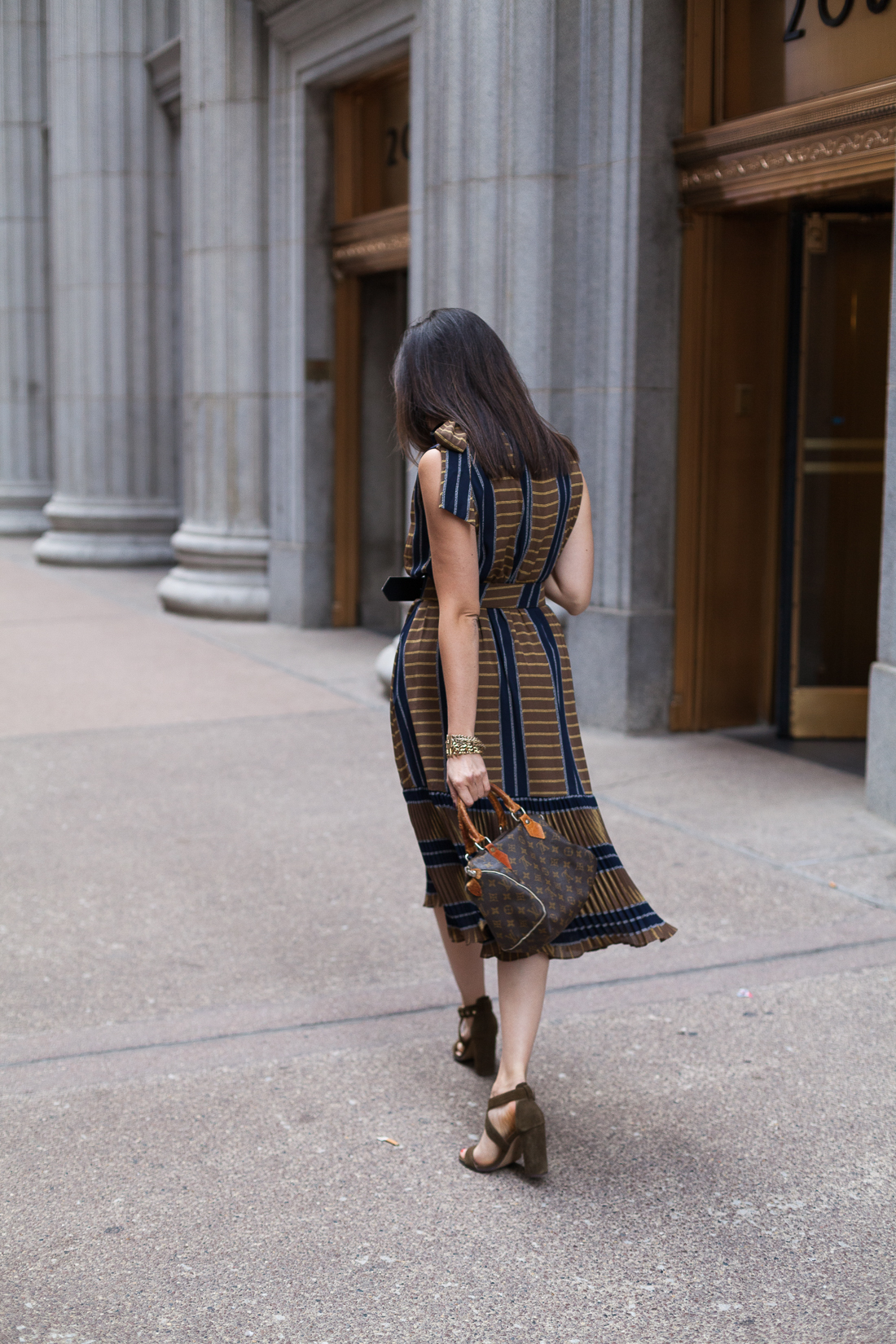 Would love to hear what you guys think about the music/outfit combo! xx
MORE RUFFLED MIDI DRESSES

Photos by Jennifer Coffey Photography