Press Play ▼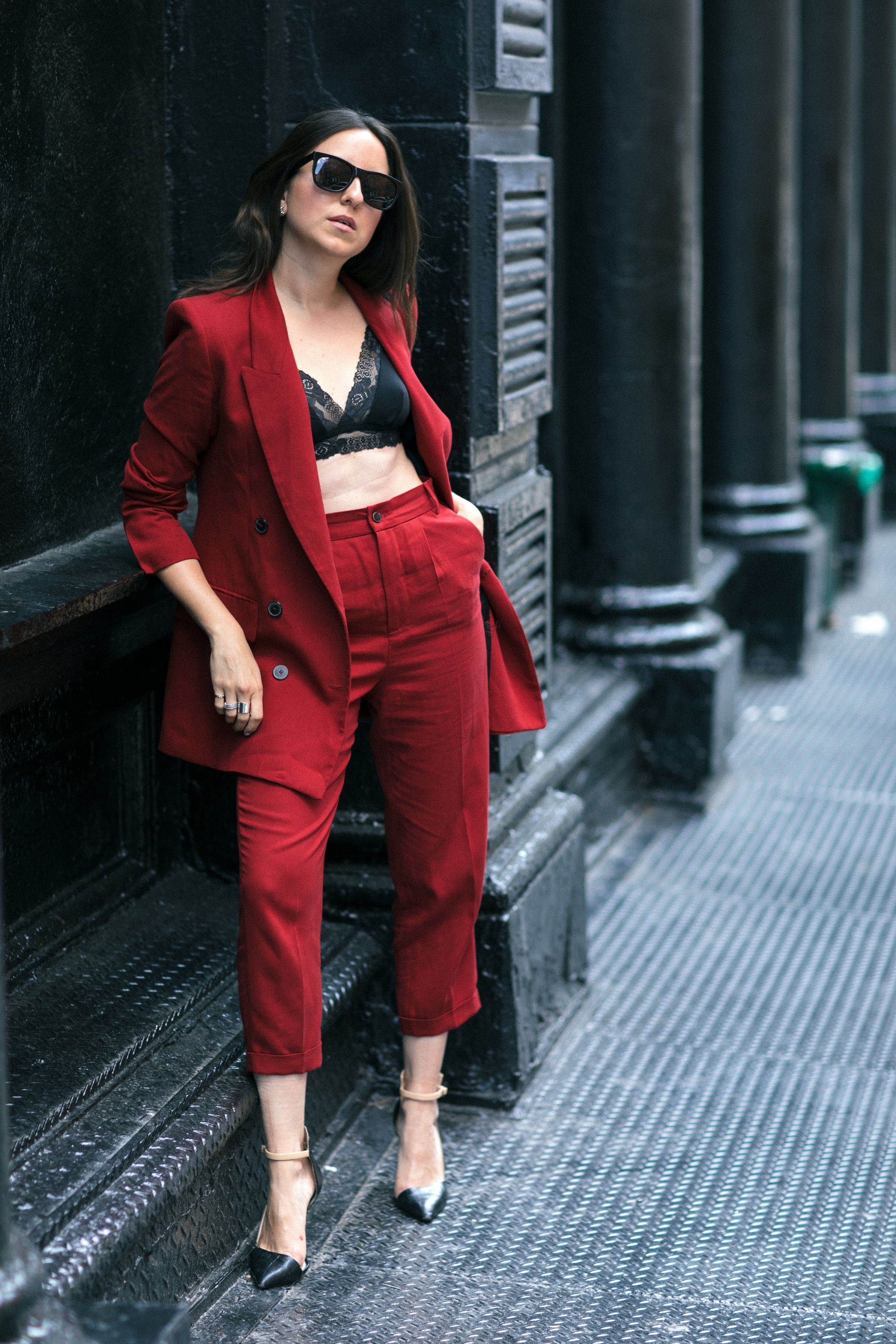 Before I left for NYFW I kept reading that red was going to be the IT color of the season; the fashion shows only confirming that this color was demanding attention, and rightfully so. I, on the other hand, have far too often admitted that I can't wear red and yet, here I am, clad in a monochromatic, red look. I even managed to take stock of my closet and looked back through old, blog posts and realized I've worn quite a few red pieces over the years, like this one and this one.
Shop my look ▼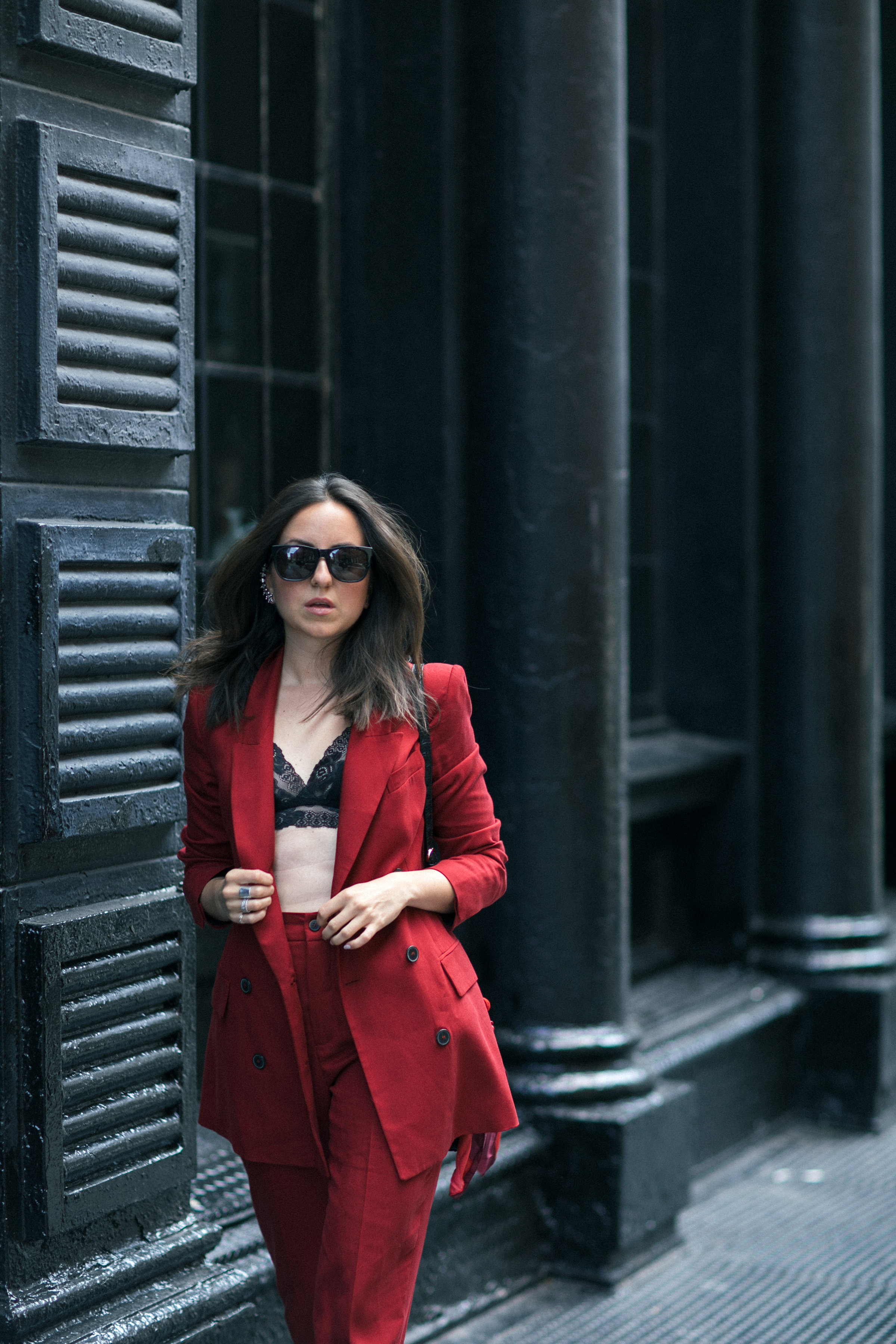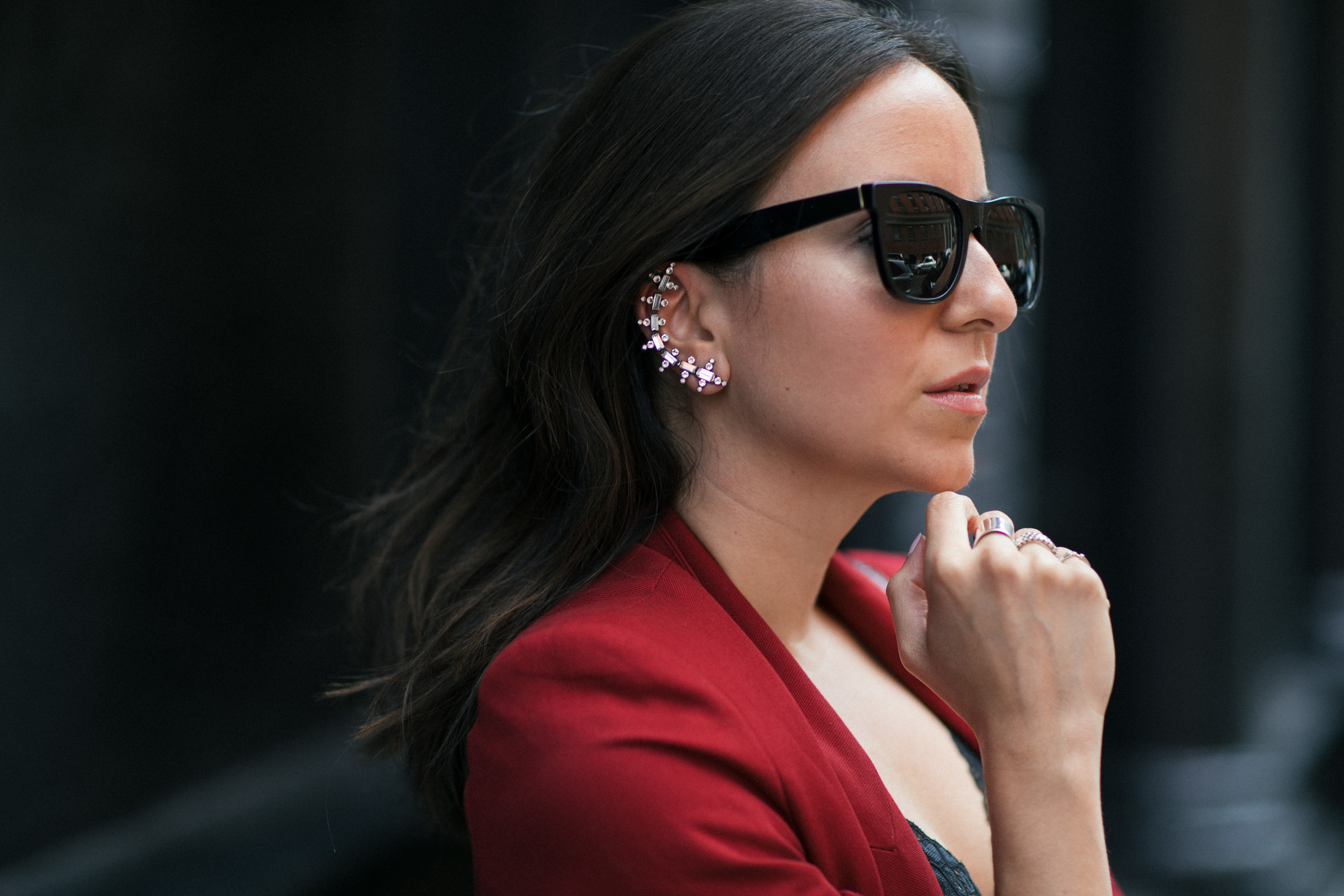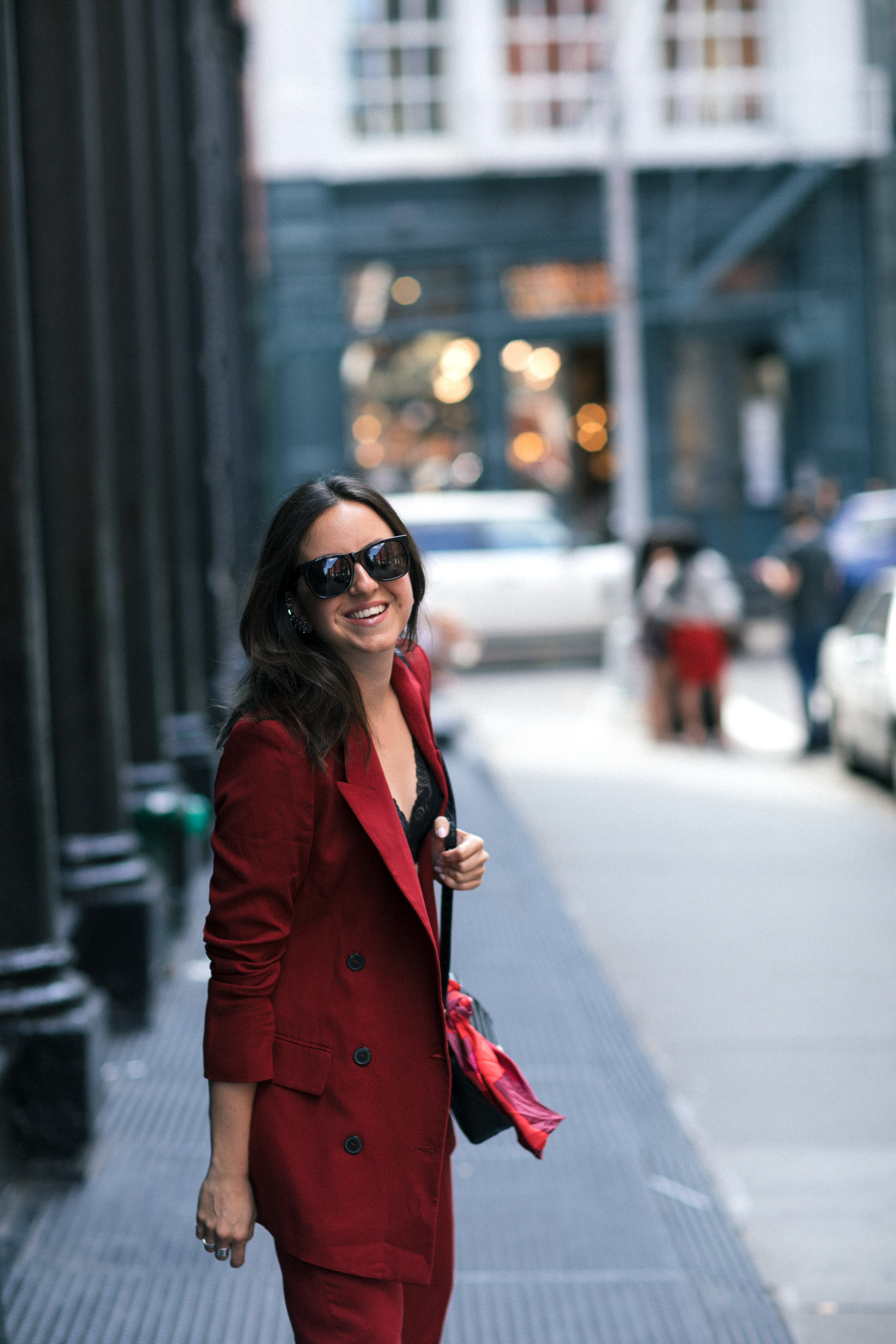 You all know by now that I love pants- an homage to one of my favorite fashion icons, Katharine Hepburn. Put me in a good pant suit and I feel my most empowered and confident. And so, what better way to wear the it color of the season than with another Fall trend, the power suit. I decided to sex this look up a bit and wear it with nothing underneath except for a lace bralette (a step out of my comfort zone, even for me). Fortunately, the streets of SOHO were bustling with amazing fashion that I felt like I could simply, blend right in.
The unusual proportions of this suit seem to work perfectly together; the blazer longer than most and the culottes create an over-sized, boxy effect. Faux croc accessories, a silk scarf and my absolute favorite ear cuff from Dannijo make this entire look edgy, strong and undeniably sexy. I kept my makeup simple and opted for 80's style sunglasses and silver jewelry.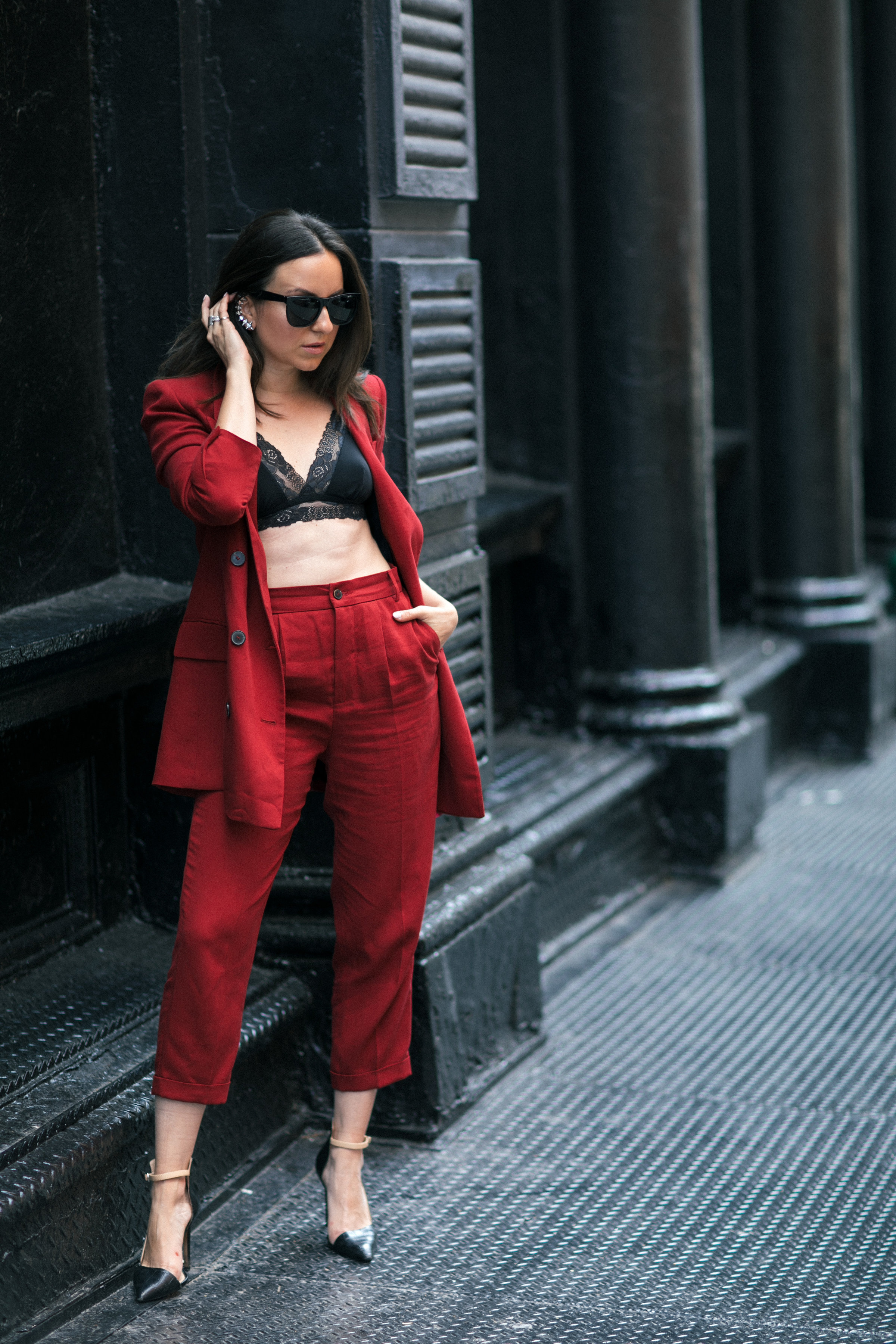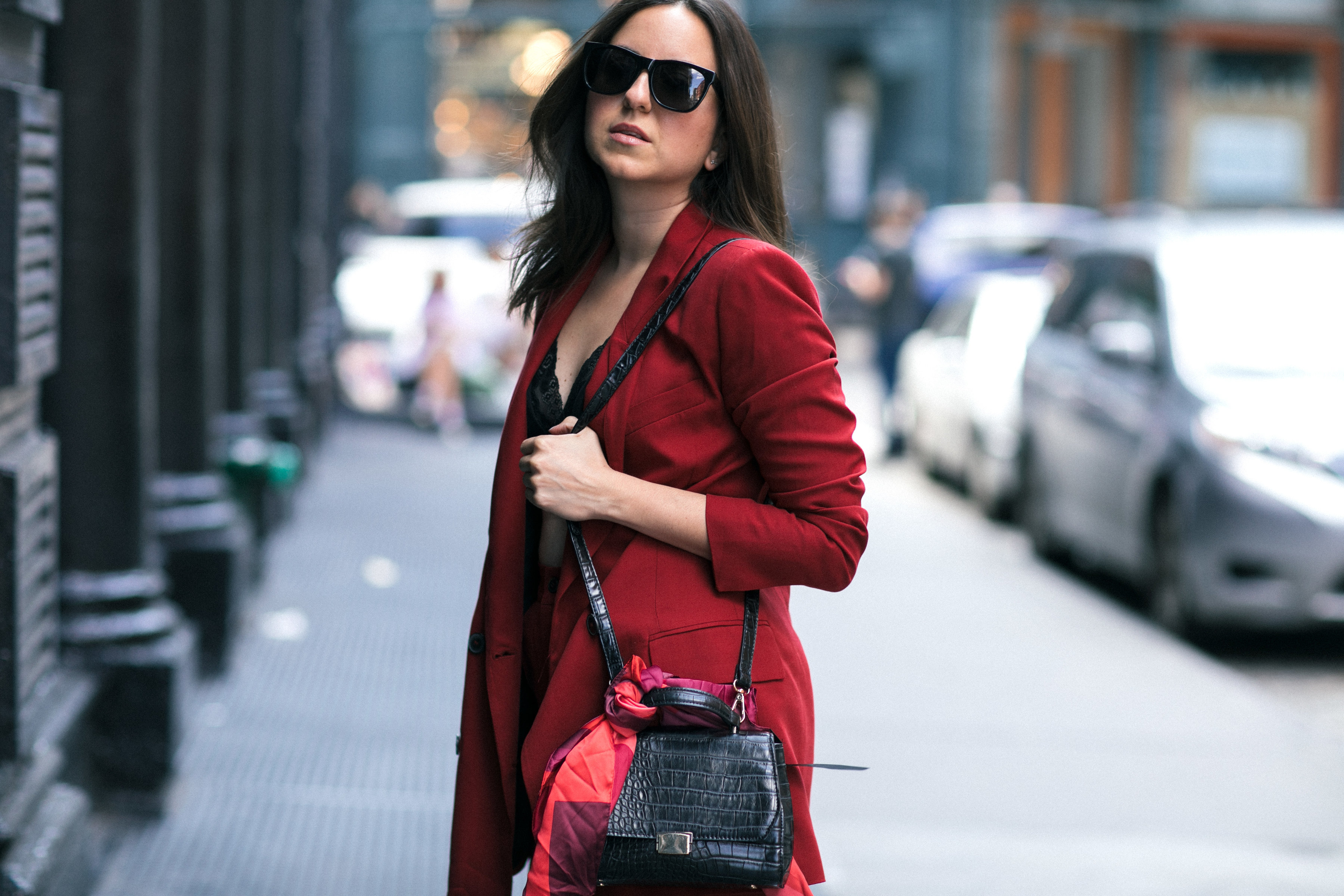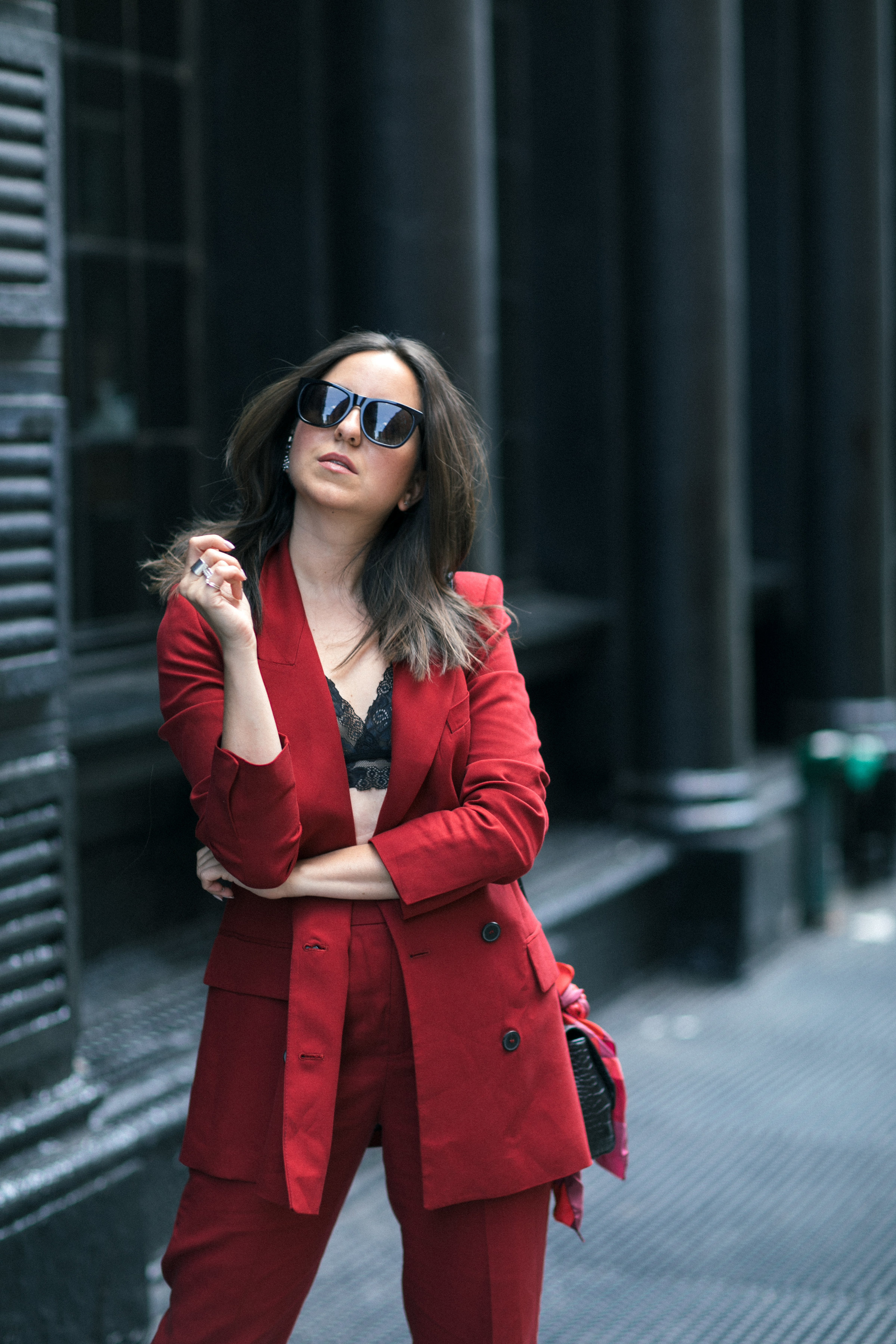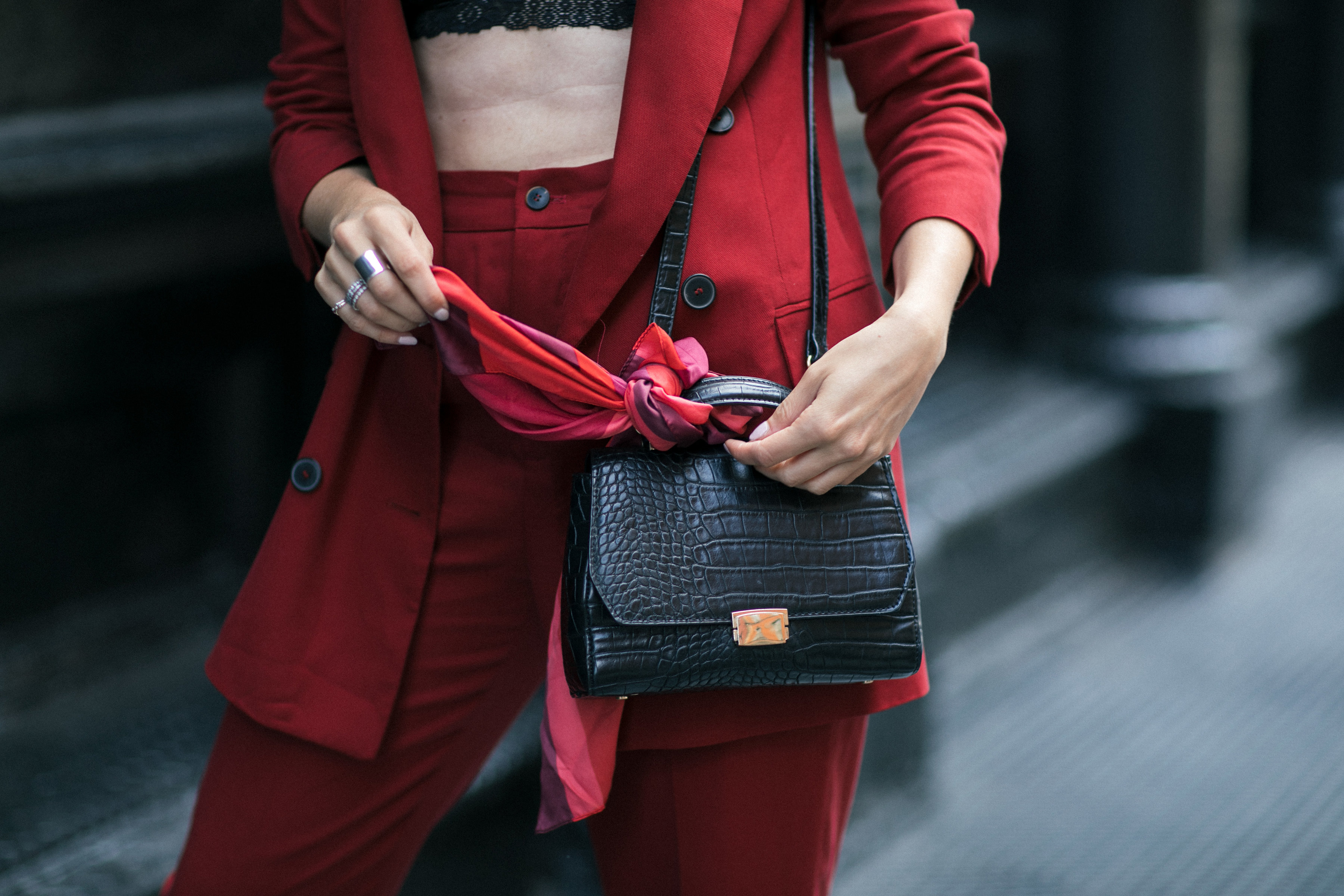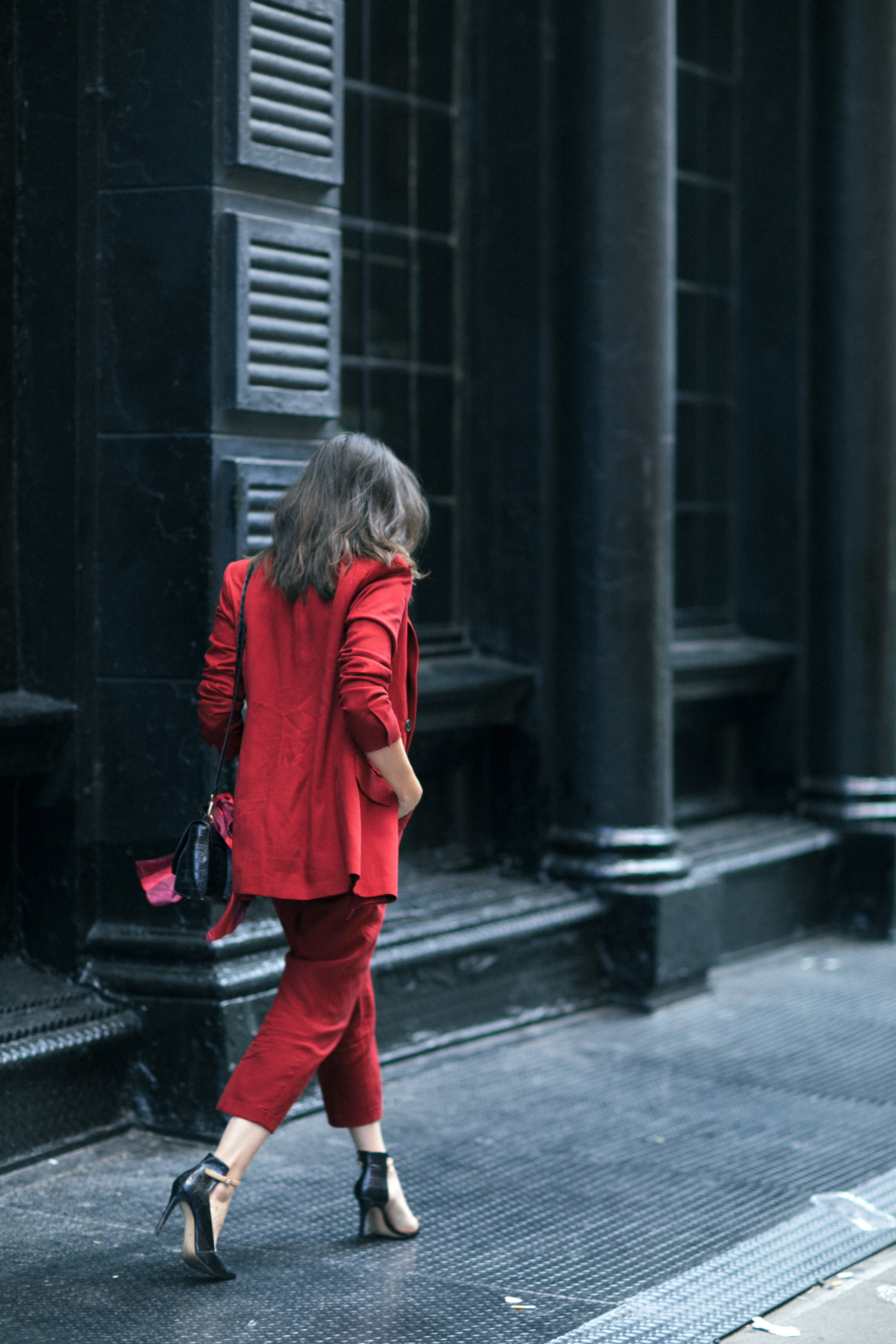 I have to admit, walking around bearing quite a bit and even sharing it here, on the blog felt very intimidating but left me feeling stronger and more confident in my own skin. Perhaps it was the energy of fashion week or perhaps it's the power of red.
Photos by Lydia Hudgens Photography
MORE RED POWER PIECES