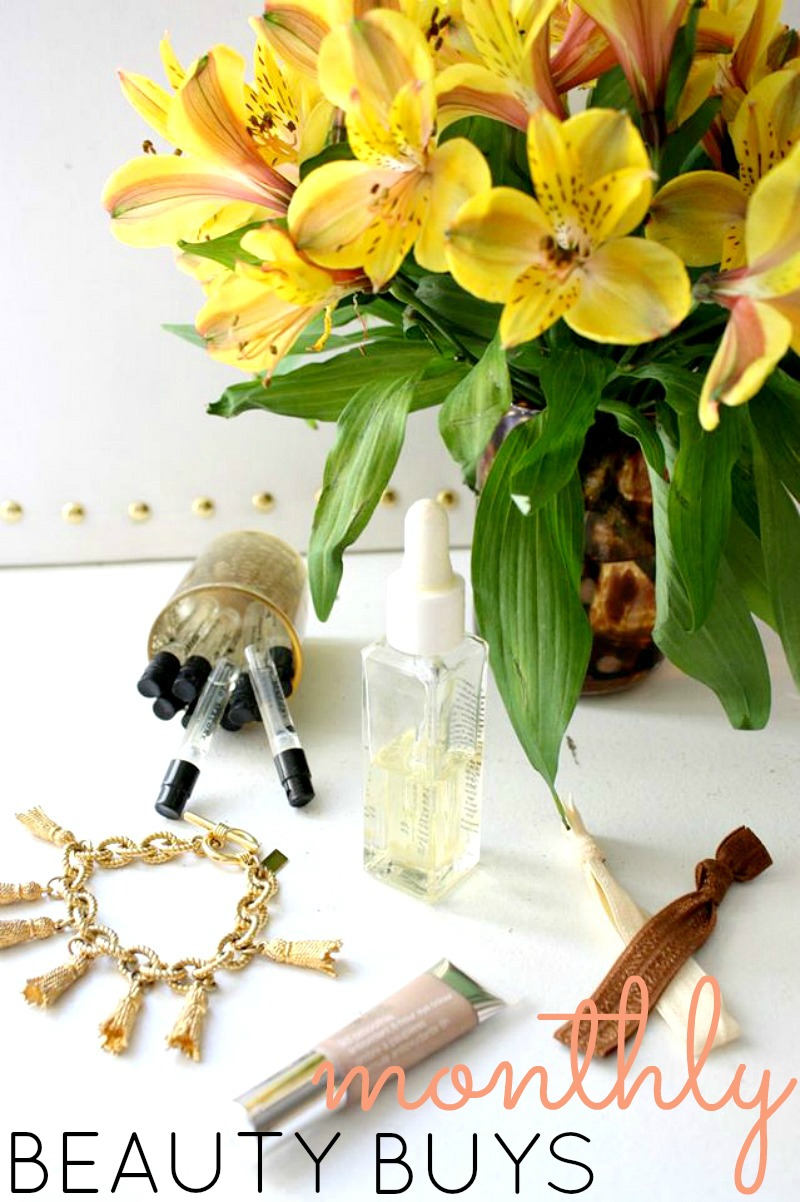 We're already in the middle of October, and the days are getting shorter, the nights cooler and Fall is definitely here. Last month's post showcased some of my favorite pieces to transition my beauty routine into the Fall months. I'm continuing this month with golden-hued beauty and jewelry…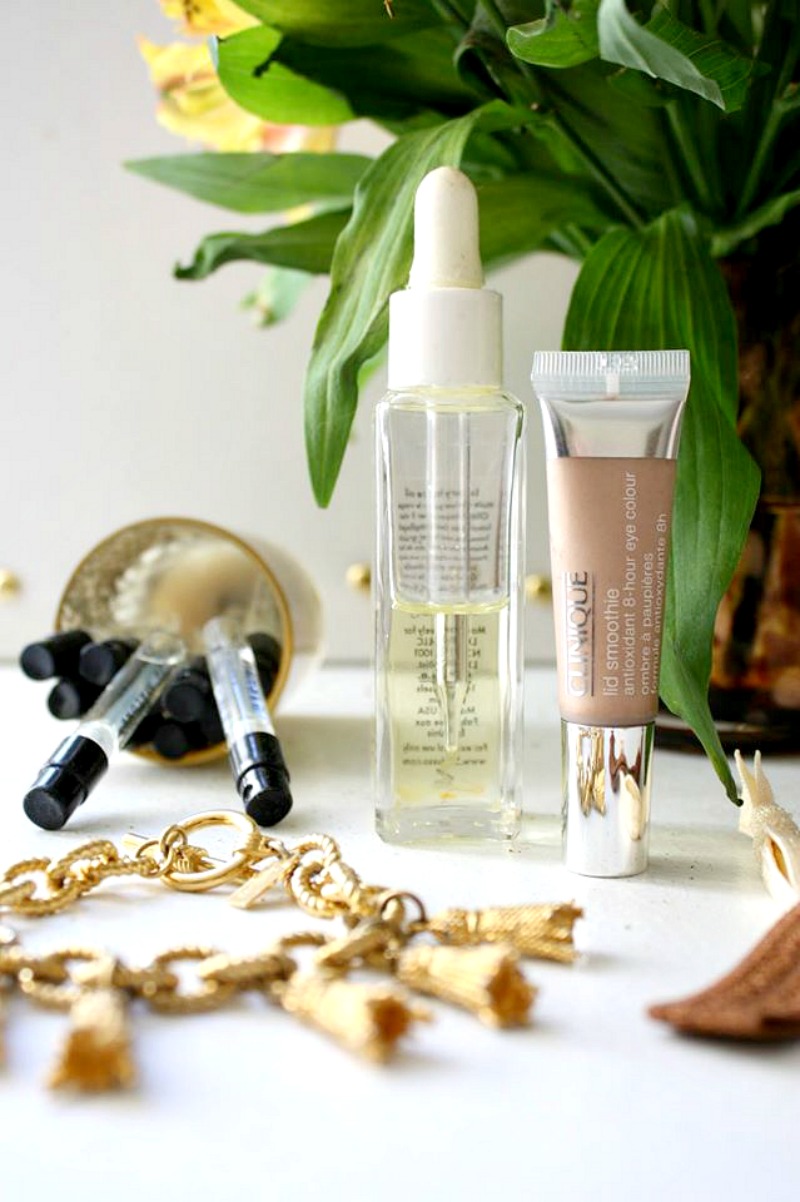 I've officially added Rodin oil back into my daily routine. I generally don't use the face oil during the warmer months, since skin is already prone to natural oils, but now that it's getting cold, my skin could use an extra line of defense. I've raved about this oil before, but seriously..it's amazing. Not only is it all natural and smells heavenly, it does wonderful things for your face. "Luminous" I think is the right word. That doesn't come with a small price tag, but it's definitely worth the splurge. A must on every woman's wish list!
I've also started using the Clinique lid smoothie in Cashew Later. I tend to pull a darker, bolder lip and keep the eye neutral during this time of year. A good mascara and this lid smoothie is all you need to make your eye pop and look brighter!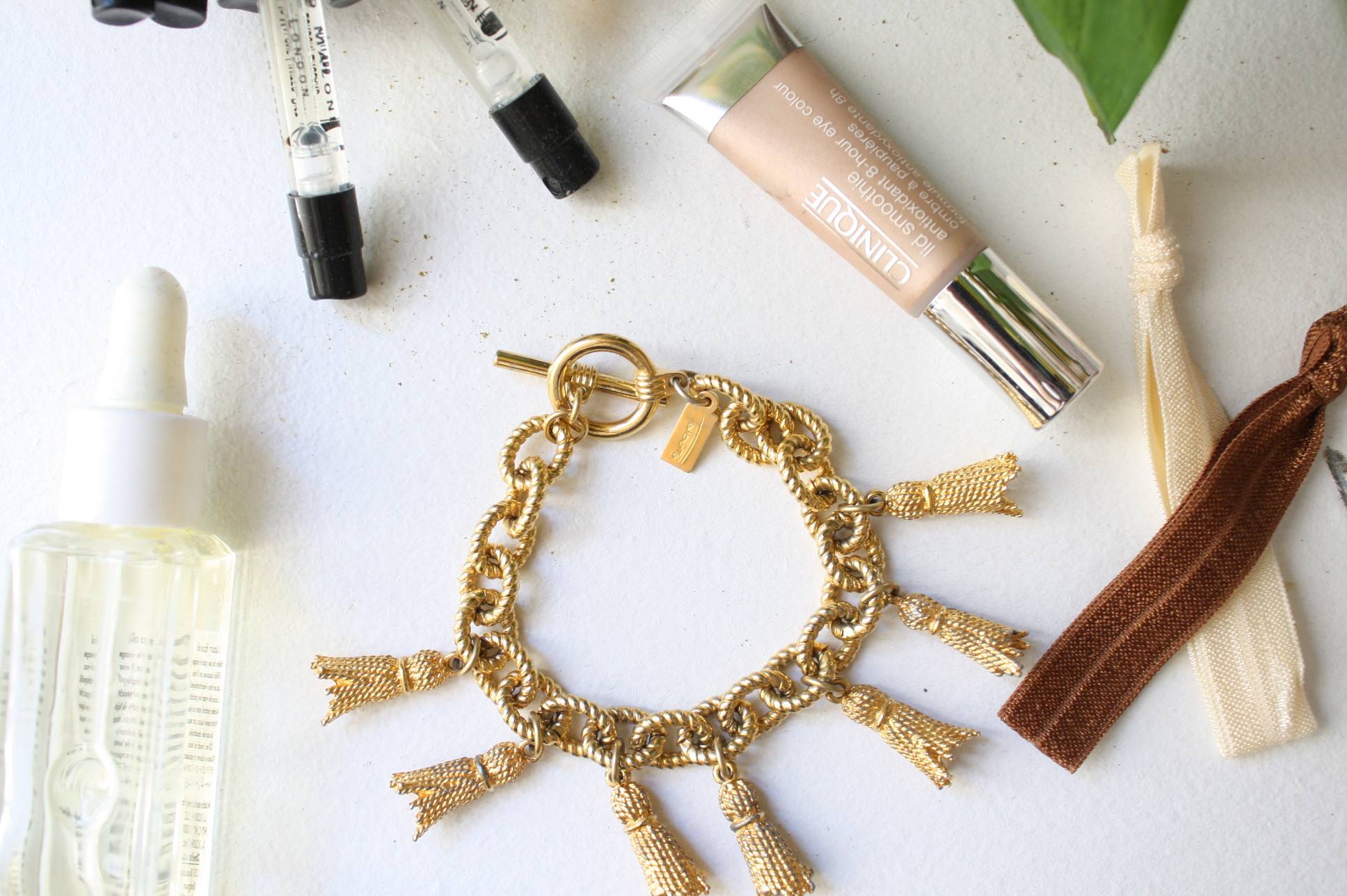 I'm also all about gold jewelry lately (or always)! This vintage tassel bracelet is a stunner and is for sale in my Etsy shop. Until it sells, I take it out for an occasional spin. How could I not? The braided chain and the clasp are so elegant and make a statement without being overwhelming! I'll always have a hair band around my wrist for impromptu pony tails. I picked up a five pack, of neutral colors, at Marshalls and I dig them! Not only are they cute and practical, but they go with every outfit!
I use an old, gold votive holder to hold all of my favorite Jo Malone tester scents. They sit on my vanity and I love that I can quickly grab one when I'm on the go or play around with mixing scents at home. My favorites are French Lime Blossom and Orange Blossom (my signature scent), but I'm in need of finding the right scent for Fall. Wood Sage & Sea Salt has been catching my eye!
Do you have a favorite Fall scent you would recommend? I would love to know!