Today, I'm excited to have Tommy from SMAK on the blog featuring an oh, so delicious recipe. Tommy and I have known each other since high school, but haven't seen each other in years. After a recent bump-in, Tommy and I chatted blogging and I was introduced to SMAK, Tommy's food blog. You all need to check out his blog, there are so many delicious recipes. This one has to be one of my favorites!

Hi, I'm Tommy from SMAK, a blog devoted to all things food related – recipes, restaurants reviews, food trends, etc, etc. Be sure to check us out on social media !
A few weeks ago I was lucky enough to attend a media dinner at The Adamus at Chicago's Silversmith Hotel. The event was in celebration of the launch of their new fall menu. My favorite part of these events, besides the free meals, is getting the chance to try new foods and gain inspiration for dishes of my own.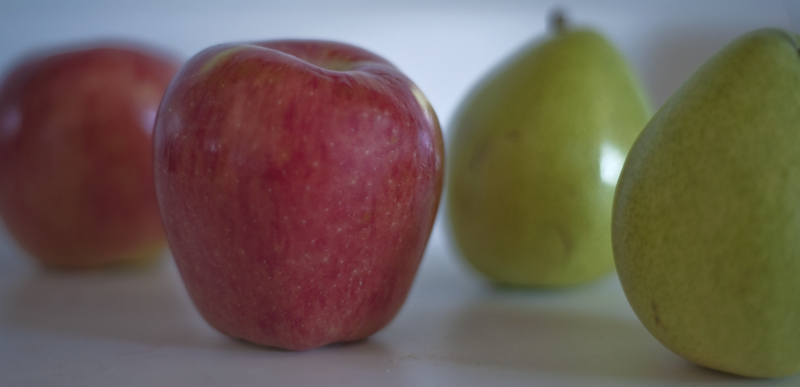 One of the items on Adamus' fall menu is a Bartlett pear and soft chevre salad. While it was delicious and worked very well, I couldn't help but think of taking aspects of the dish and creating a dessert.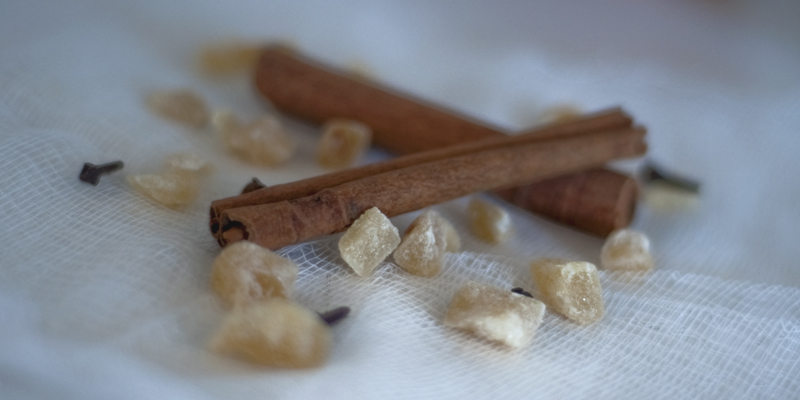 Apples are synonymous with fall in my book. Throw in mulling spices and you've got yourself a little slice of heaven. For this dish, I mulled both apples and pears and paired it would a goat cheese mousse. I know it sounds strange at first, but the rich creaminess of the mousse with the spicy sweetness of the fruit makes for an incredible fall dessert.
I love this recipe because it has very definitive fall flavors, but it is not your cliché pumpkin spice something-or-other.
 A huge thank you to Yana for allowing me to share this recipe with you all!
Goat Cheese Mousse
Ingredients:
6 tablespoons powdered sugar
1 teaspoon vanilla extract
pinch salt
1 cup chilled whipping cream
Directions:
1. In a medium bowl, whisk the goat cheese, vanilla and salt until blended.
2. Using an electric mixer, beat whipping cream in another bowl until peaks form.
3. Fold cheese mixture into whipped cream. Chill 10-15 minutes.
Mulled Apples & Pears
Ingredients:
4 quarts apple juice
4 quarts apple juice
2 cinnamon sticks
1 large piece crystallized ginger
6 whole cloves
1 lemon, halved
4 Fuji apples
4 Bartlett pears
cinnamon
walnuts, chopped
 Directions:
 1. Fill a large, heavy pot with apple juice. Tie the cinnamon sticks, ginger, and cloves together in a cheesecloth bag with kitchen string and add to the juice. Bring to a boil; reduce the heat to medium-low and simmer 15 minutes, partially covered, to infuse flavors.
2. Meanwhile, squeeze the lemon into a large bowl and fill with water. Core the apples and pears from the bottom and peel them. Drop immediately into the lemon water (to prevent browning) until poaching time.
3. Carefully add apples to the boiling poaching liquid, reduce heat, and simmer until tender, 15 to 20 minutes. Remove to a bowl. Add the pears to the liquid and poach until tender, about 8 minutes. Remove to a bowl.
4. Cool the poaching liquid to room temperature and discard spice bag. Return fruit to the liquid and refrigerate overnight.
5. To serve, slice fruit and arrange in circular starburst. Top with dollop of goat cheese mousse and sprinkle with ground cinnamon and chopped walnuts.