Press Play ▼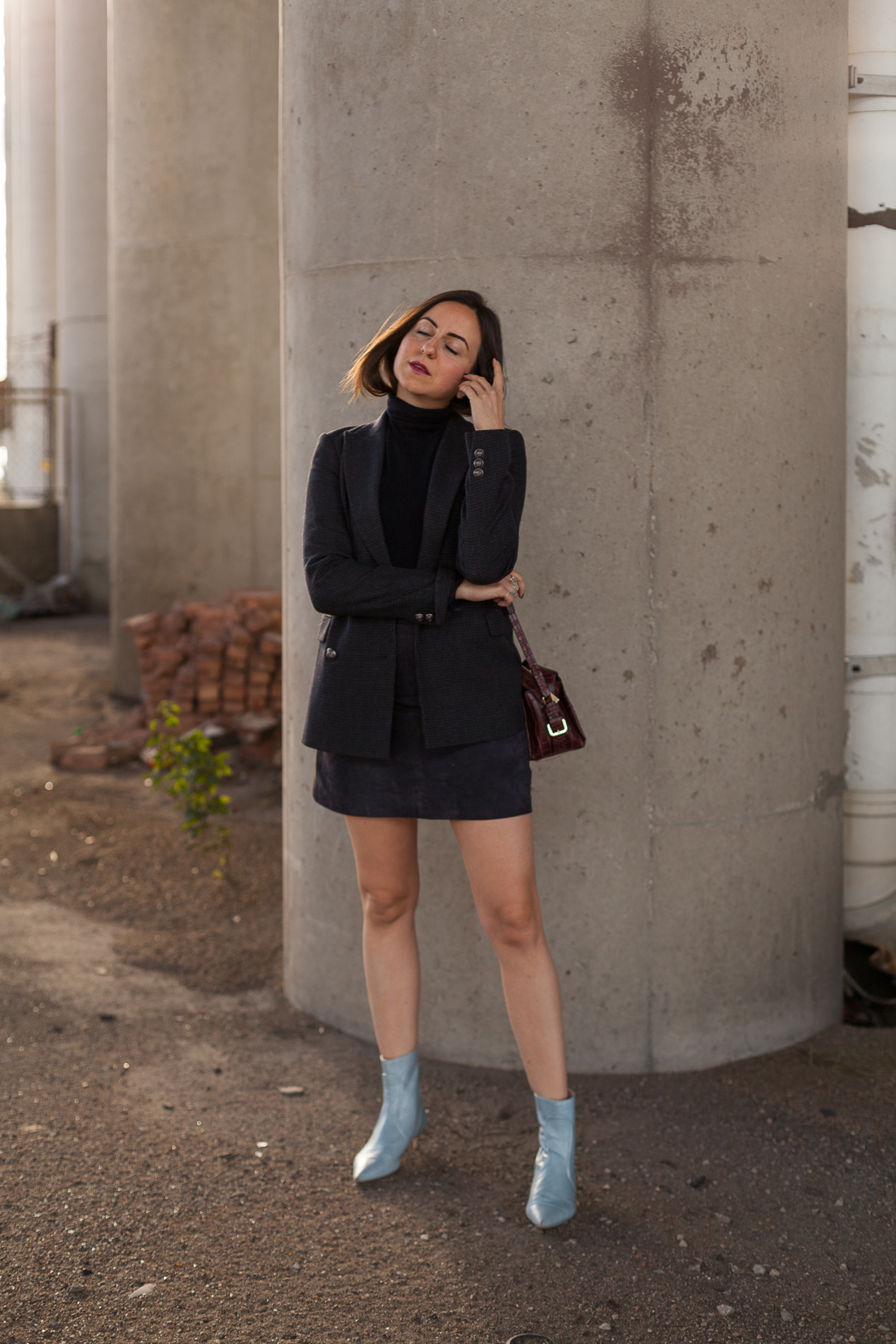 When looking back at my photos, I've been wearing monochromatic looks for years, now. Perhaps, because the majority of my wardrobe is a collection of black pieces. Recently, after noticing that the concept of "monochroming" is an actual trend this season, I wanted to play around with other colors in my closet.
This entire look happens to be one of my favorites I've put together, partially because I'm having a navy moment, but also because this simple act of going monochrome, can make any outfit look polished. If you haven't guessed already, to monochrome is simply to build an entire outfit off one color. The best part, it generally doesn't require anything than what you already own.
Shop my look ▼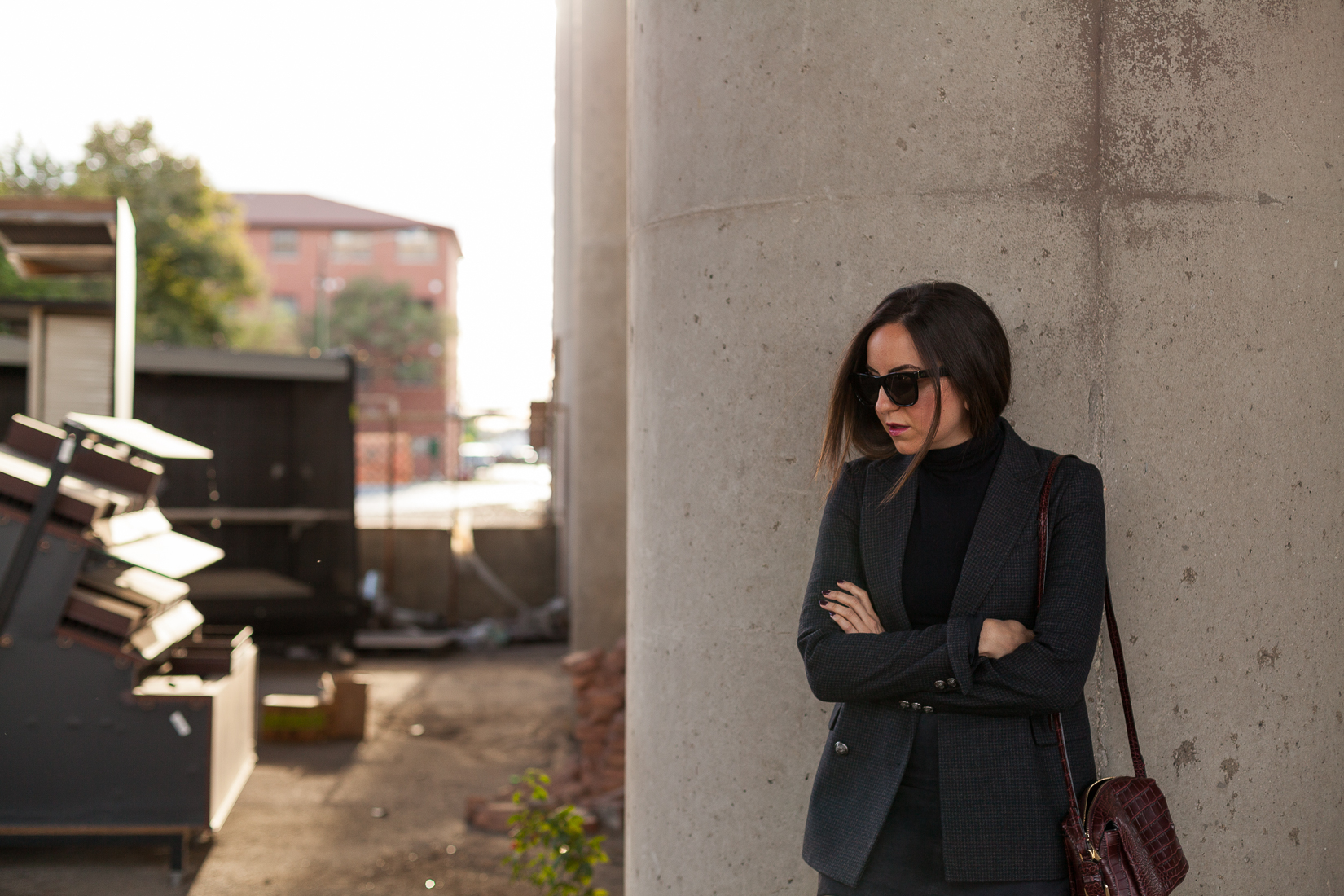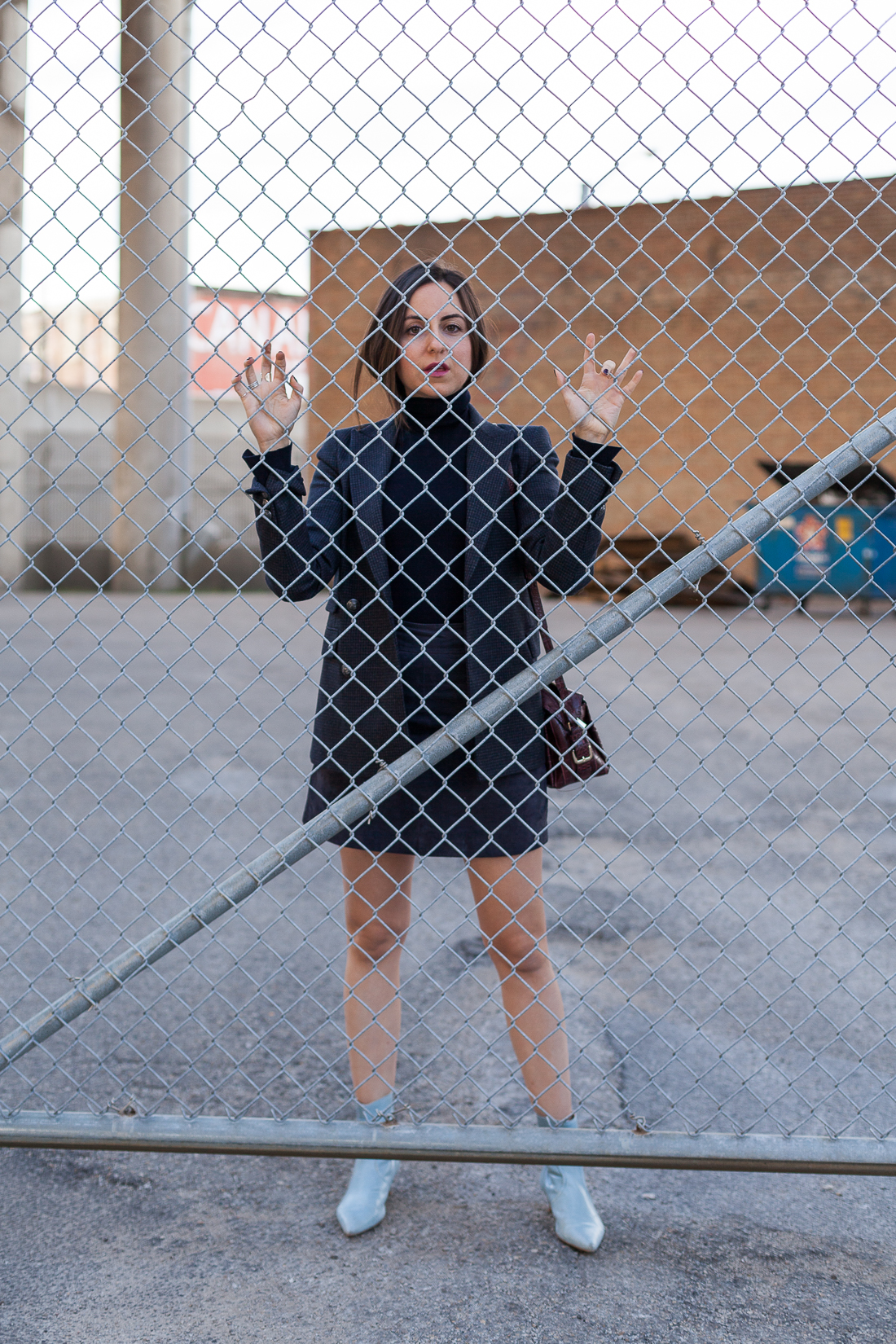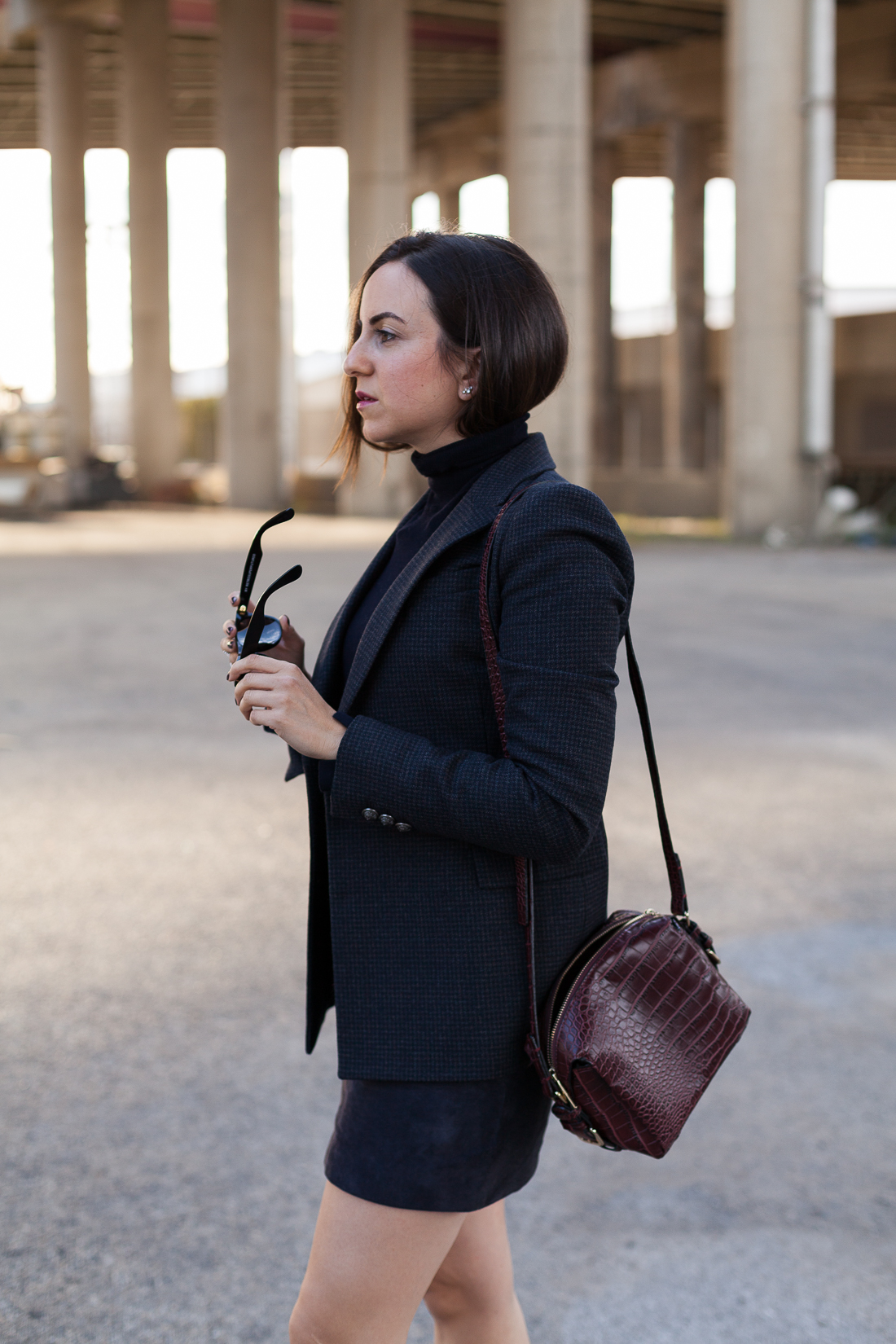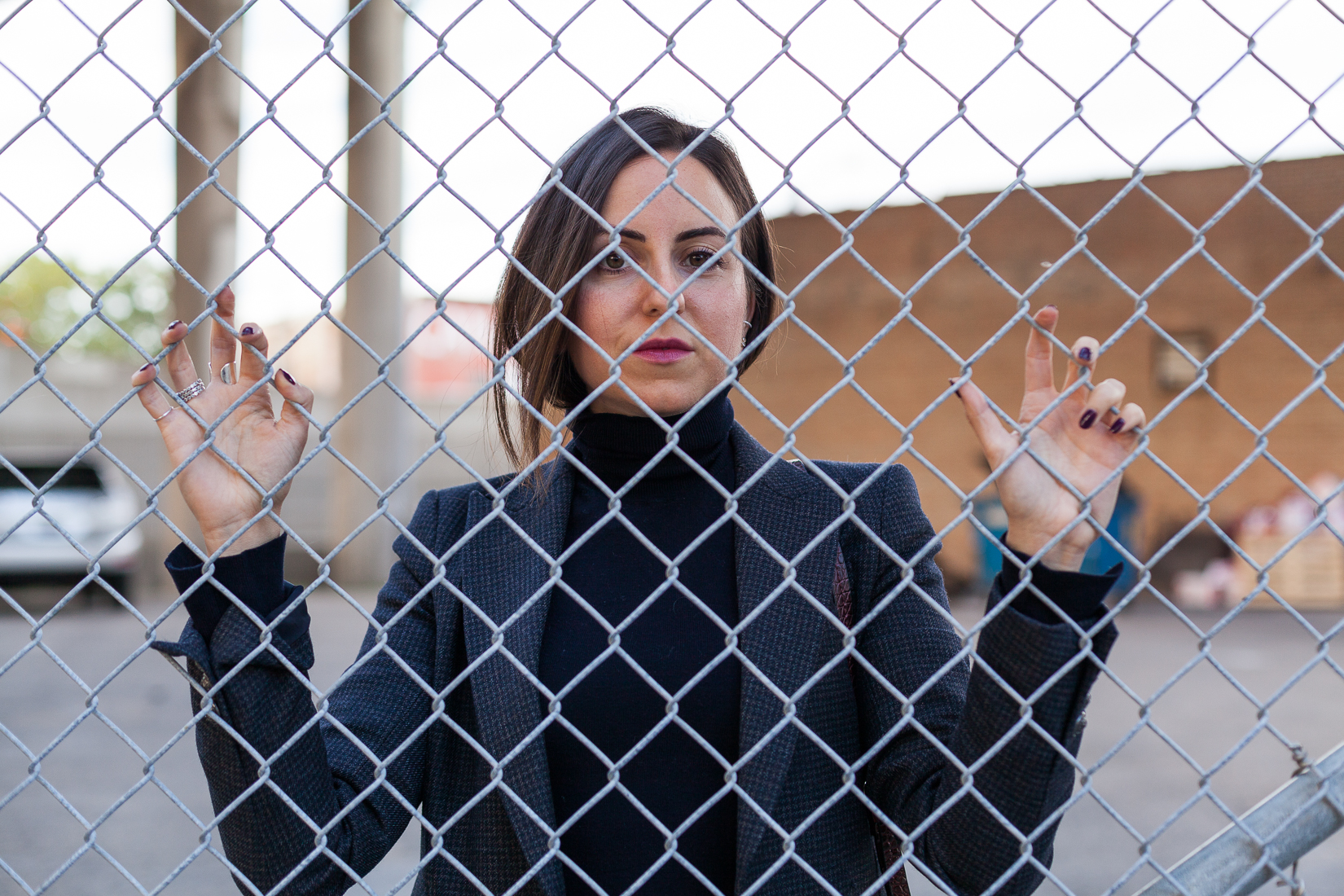 Playing with different textures, adds extra interest. In this case, suede, wool, leather and knit all makeup this one look. I also happen to love how navy pairs with burgundy and powder blue, a color combination that truly feels retro. This blue, kitten heel boot from Zara has instantly become a favorite in my shoe collection and will be worn all through winter. Monochroming can literally work with any color and in my opinion, mixing and matching pieces from different brands but in the same color can really create a unique outfit.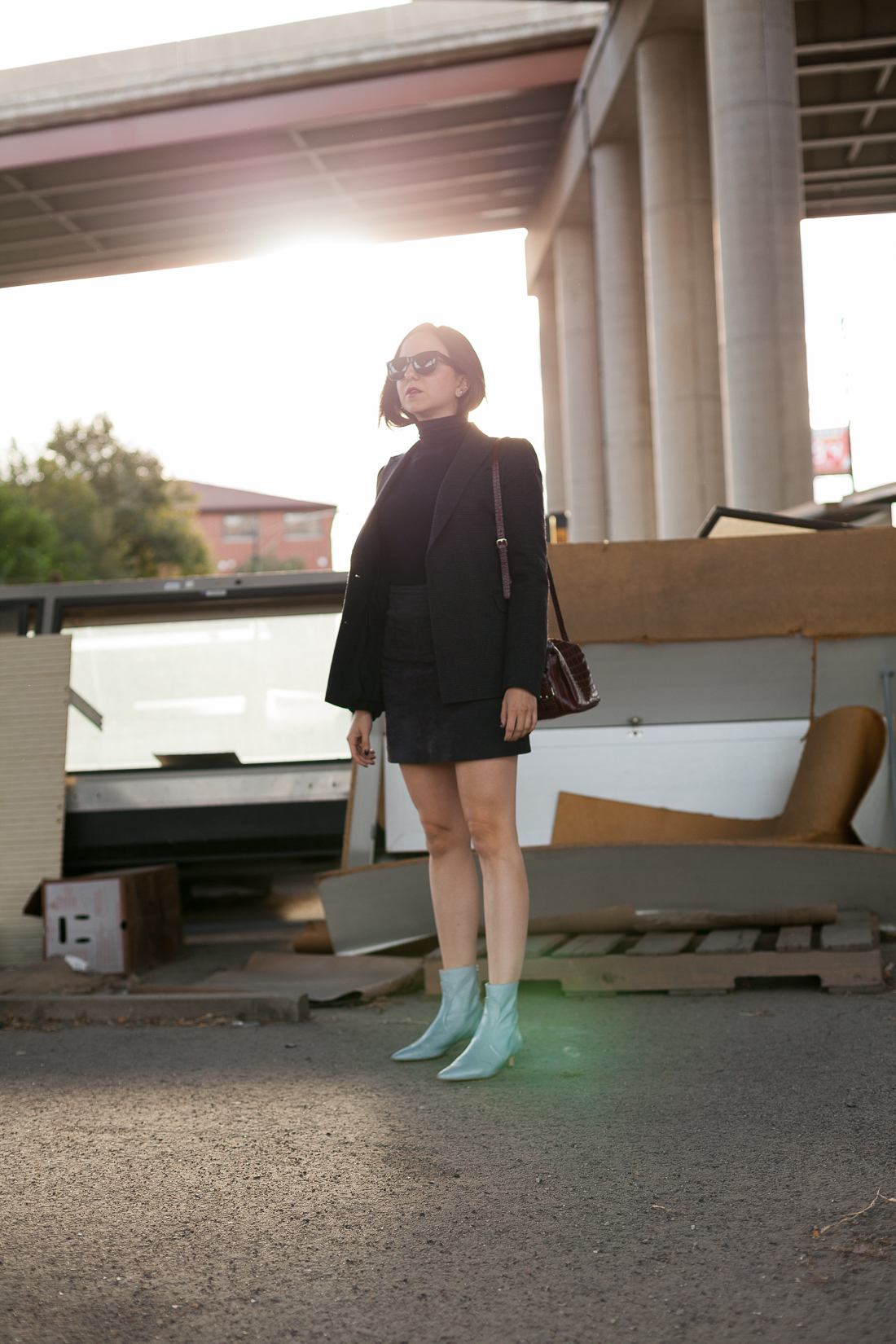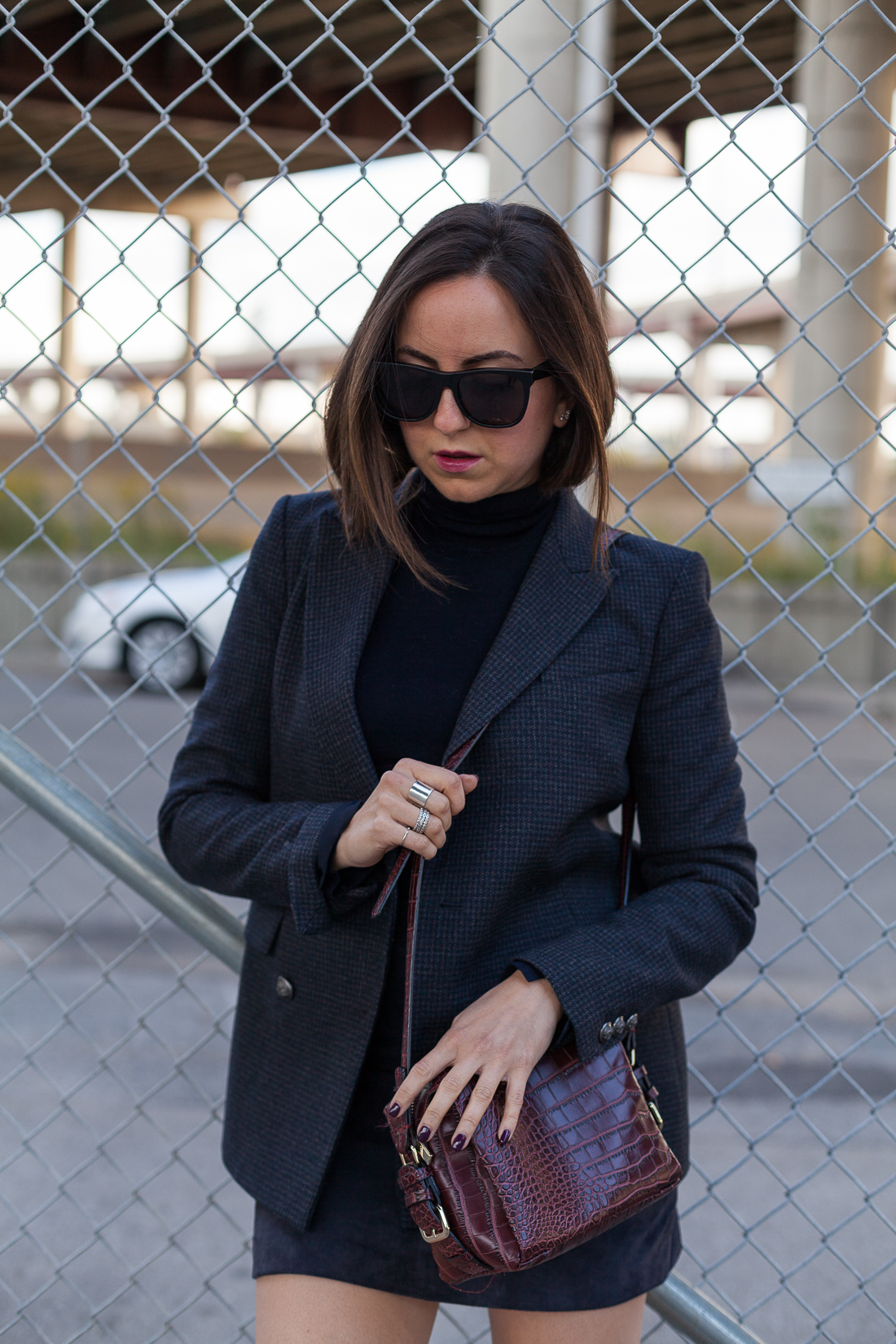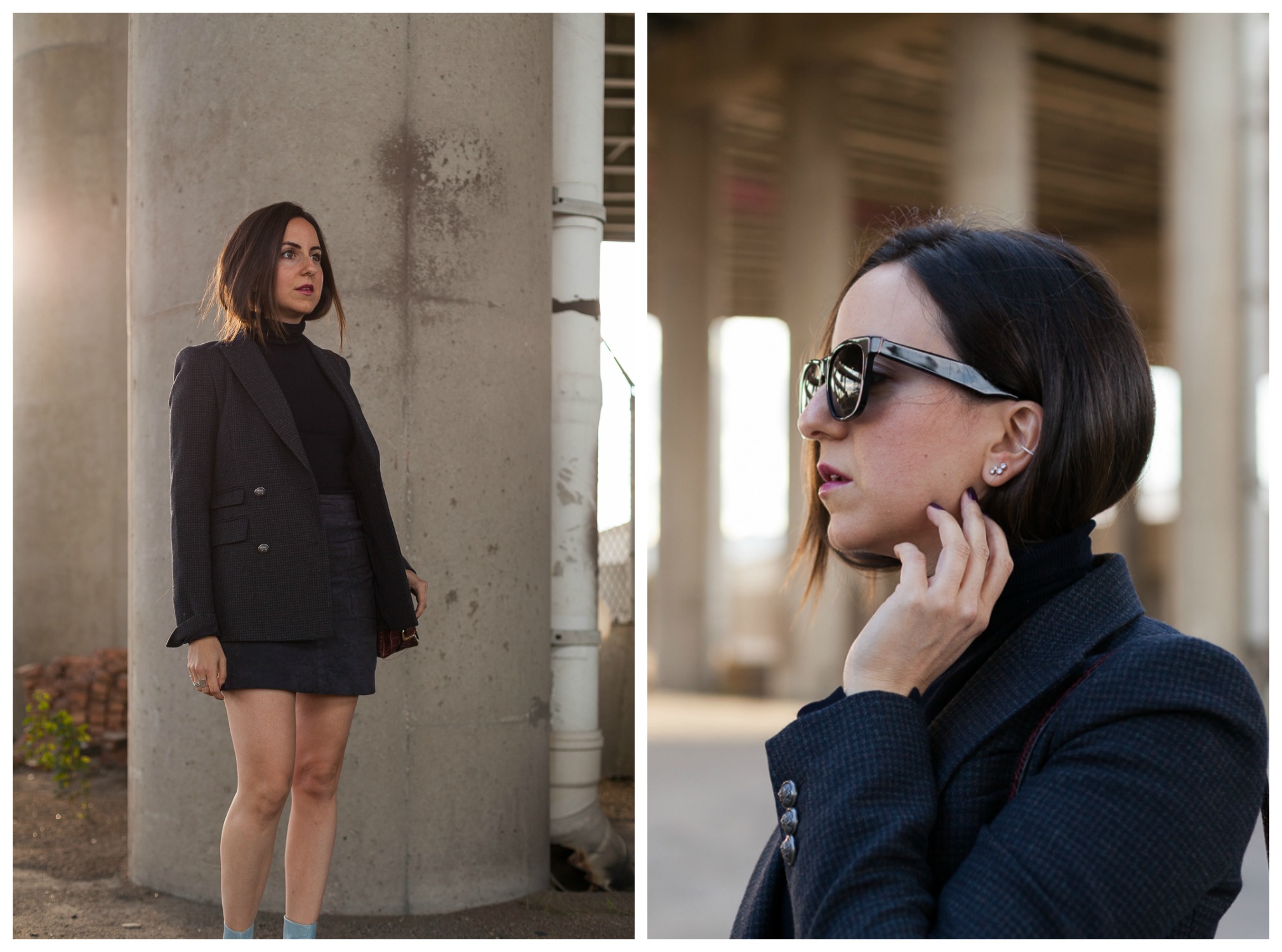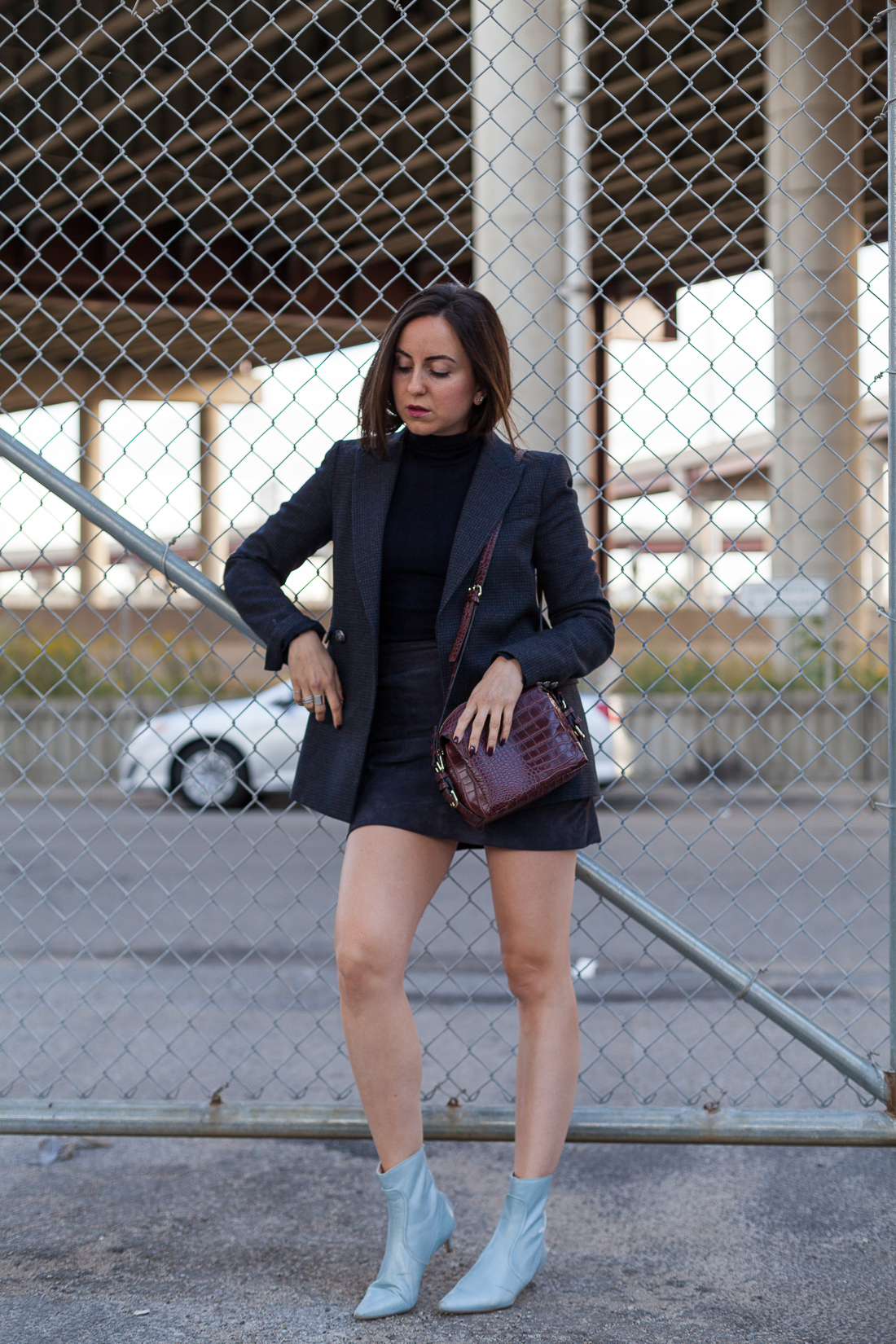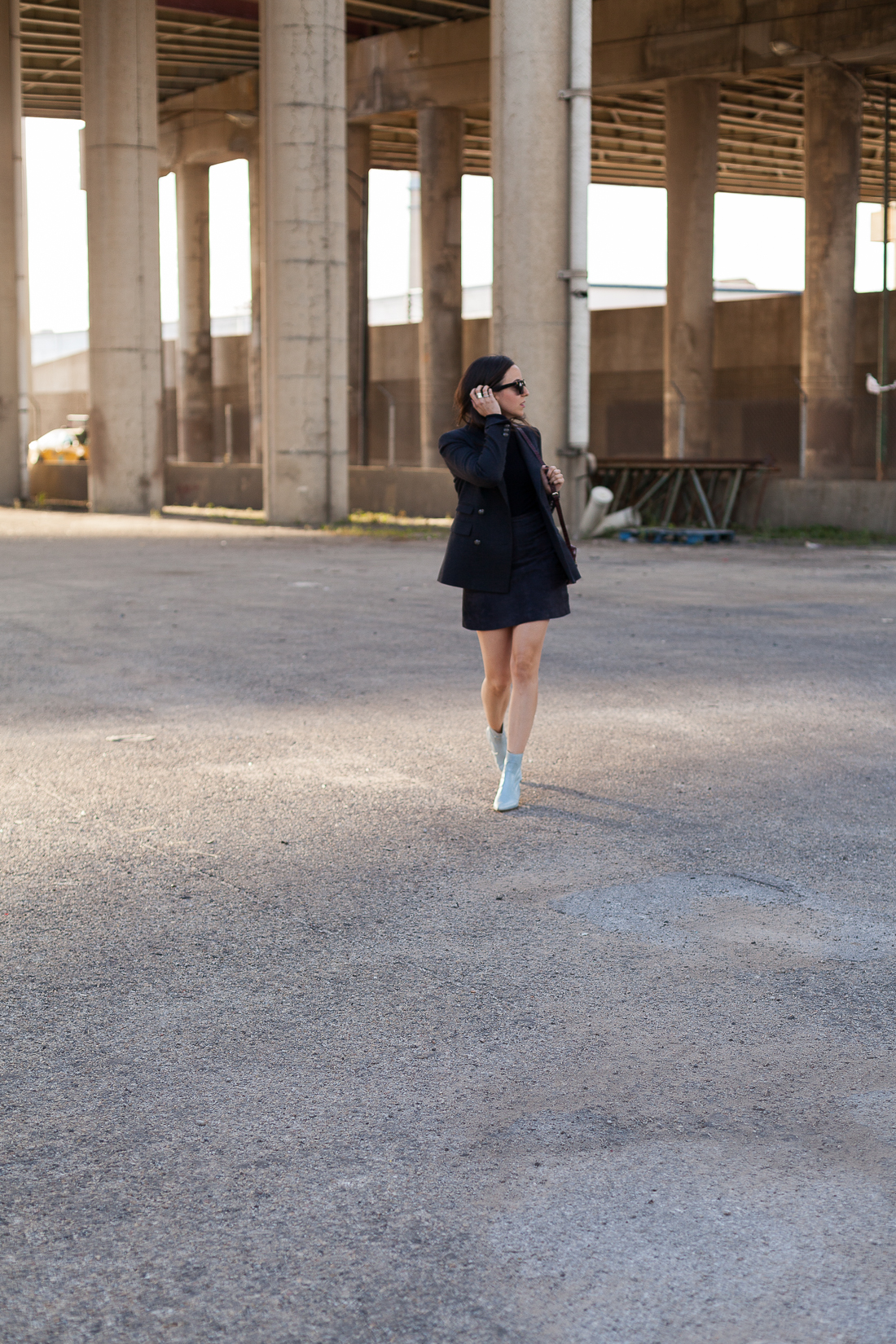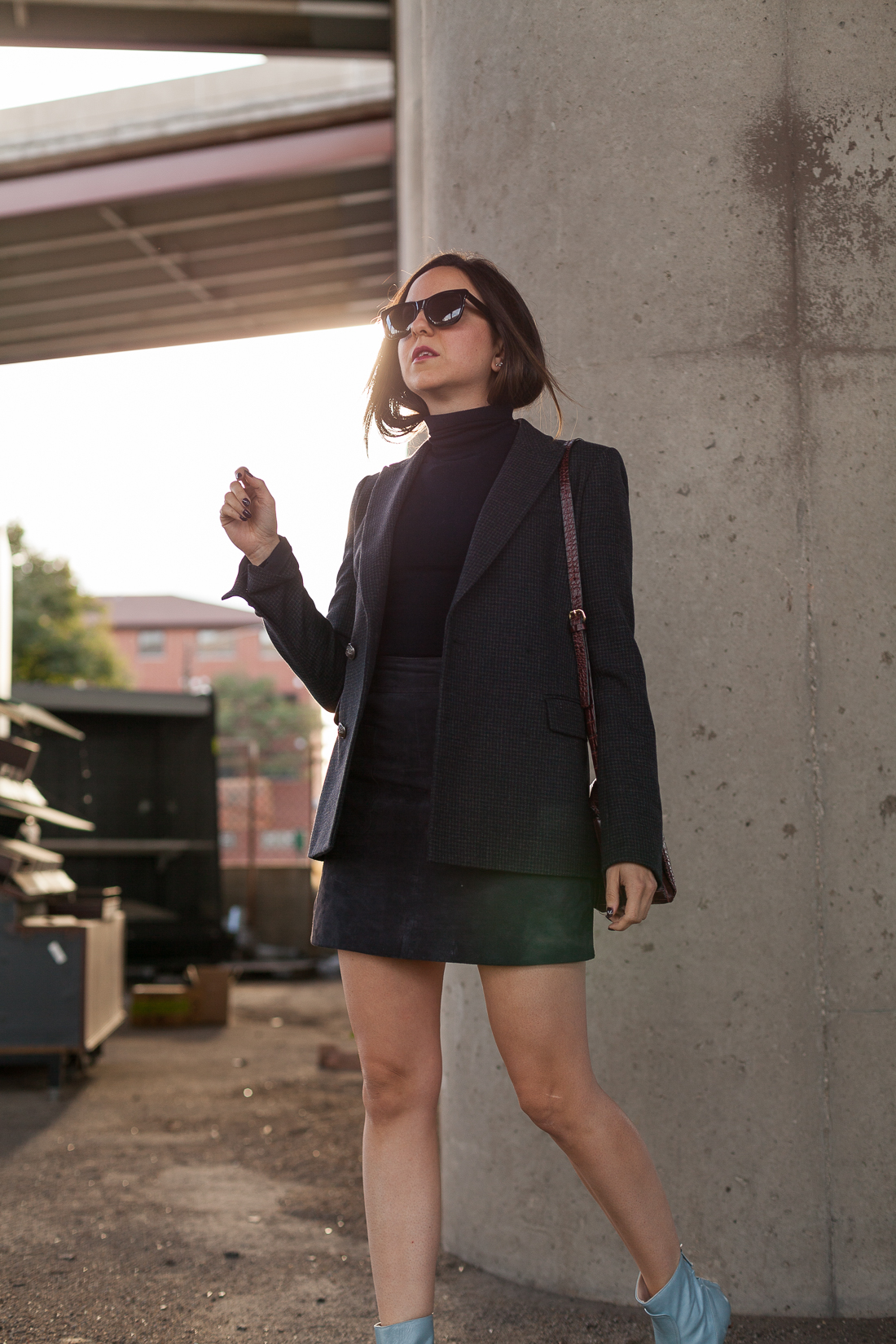 What do you think of wearing monochrome? A trend you've already been wearing for years or too dull to wear only one color? Love hearing from you in the comments below!
Photos by Jennifer Coffey Photography
MORE OF THIS MONOCHROME LOOK