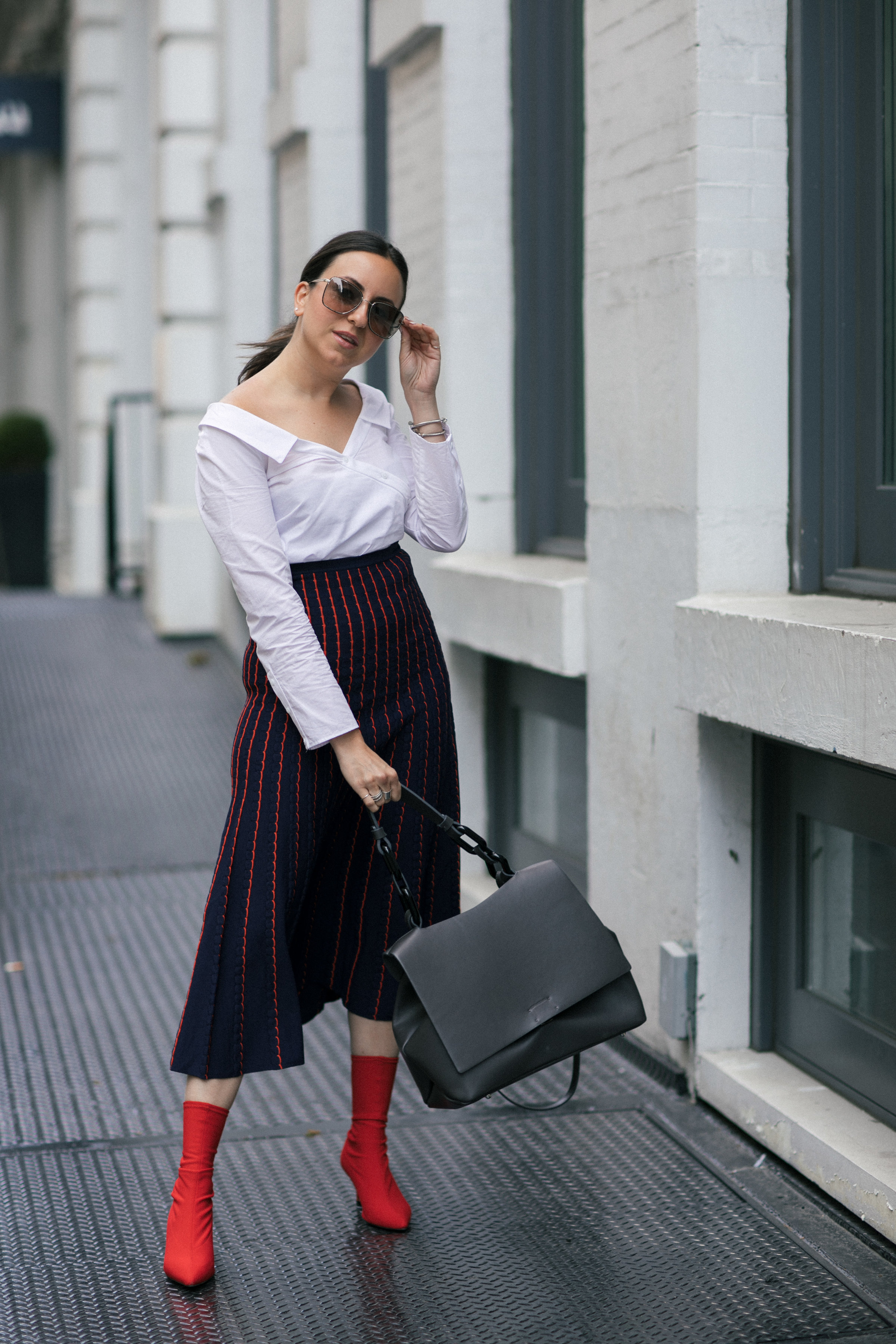 It is so easy to fall into the rut of wearing a daily routine of black pants and a button down to the office. Trust me, I know because I've been there. After talking with quite a few of you, the consensus was to see a fresh take on work-wear. So here's one of many to come, an outfit that is feminine, polished and professional!
You know I love a good midi skirt, flattering on every body type! I've shared some of my favorites on the blog, like this one! This navy, knit skirt with red stripes feels fresh and youthful. I paired it with a spin on the classic white shirt to keep the look polished but also a bit more feminine with the way the shirt comes off the shoulders. It can be easily be worn under a blazer, too! These red boots have been such a Fall go-to and surprisingly go with much more than you'd expect. They tie into the red stripes of the skirt quite perfectly and it's an easy way to work Fall's IT color into your wardrobe, without committing to a head-to-toe look in the blazing color!
Shop my look ▼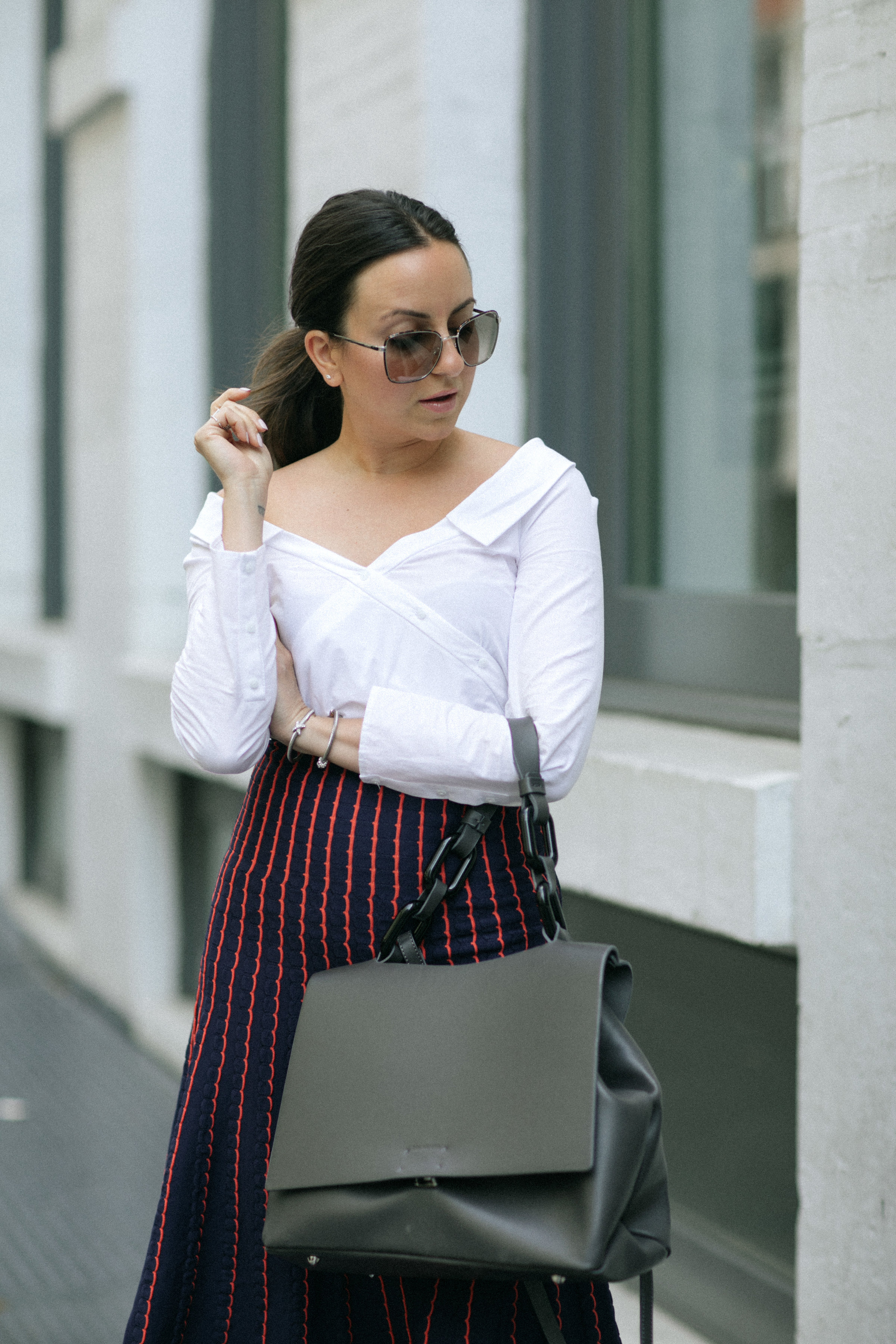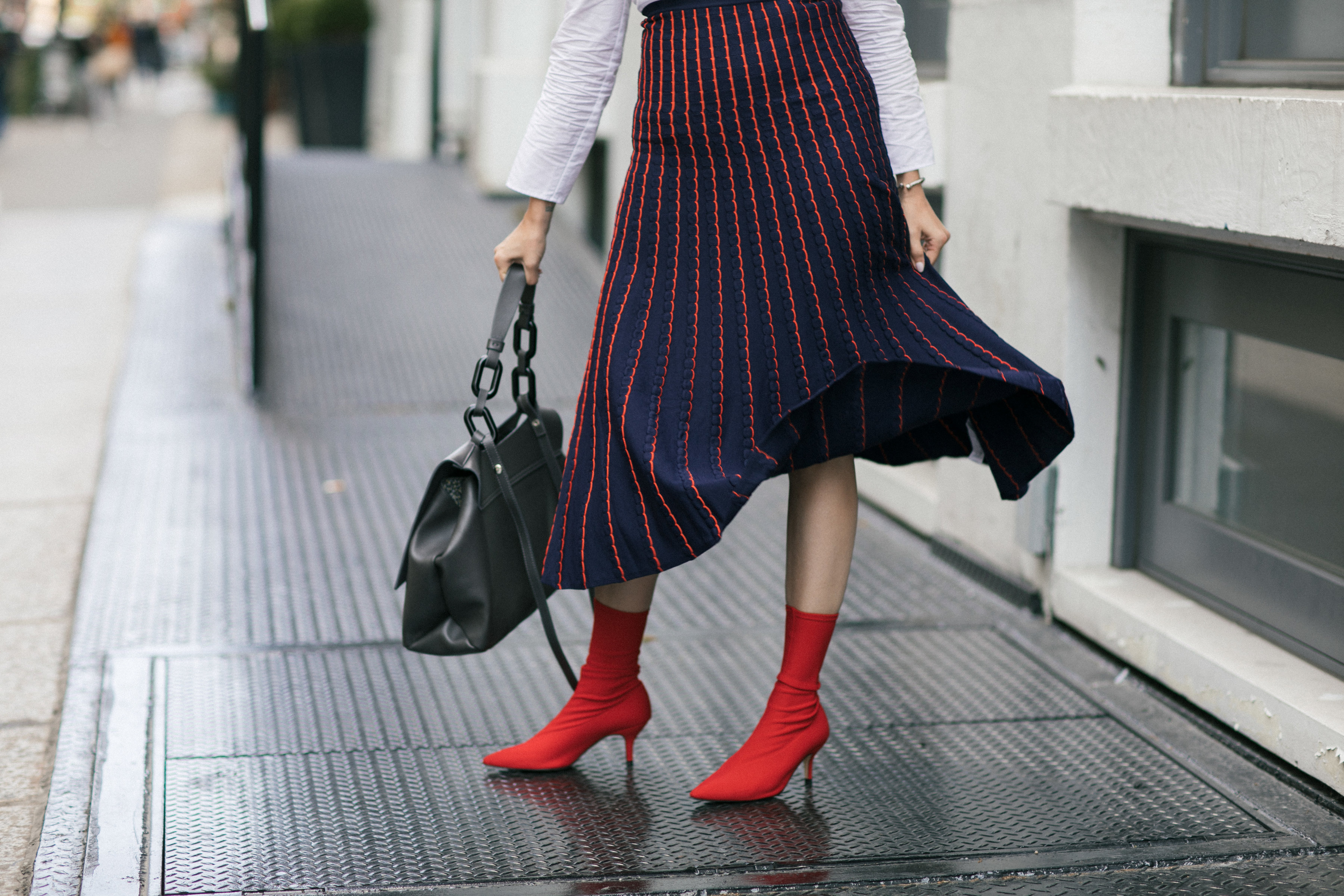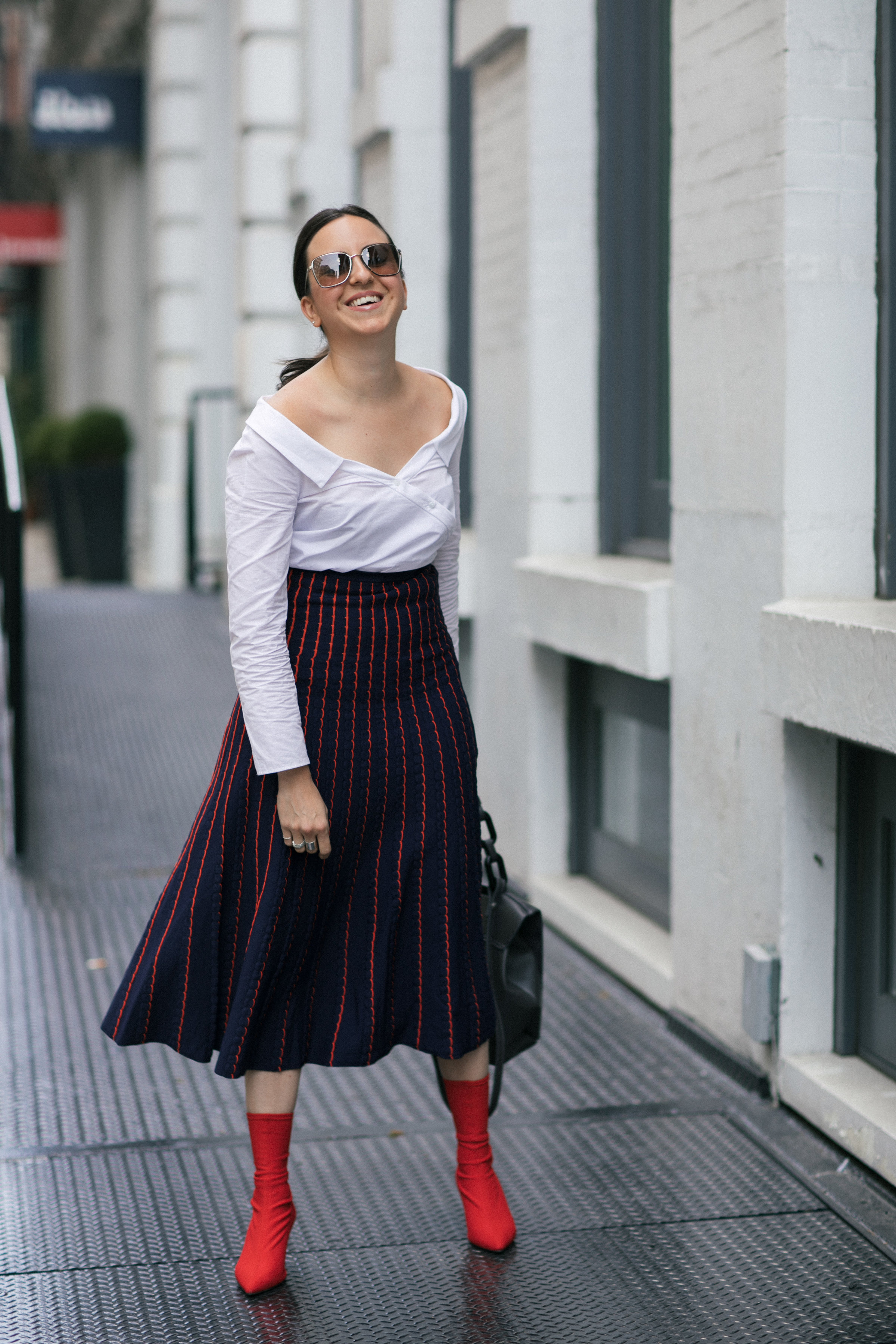 This new Italian leather handbag has become a recent favorite. But I say that about all of my purses! Grey is just as much a neutral as let's say, black, and I happen to love how navy pairs with the right shade of grey. The over-sized design and the handle make this simple purse special, and statement making, in the details.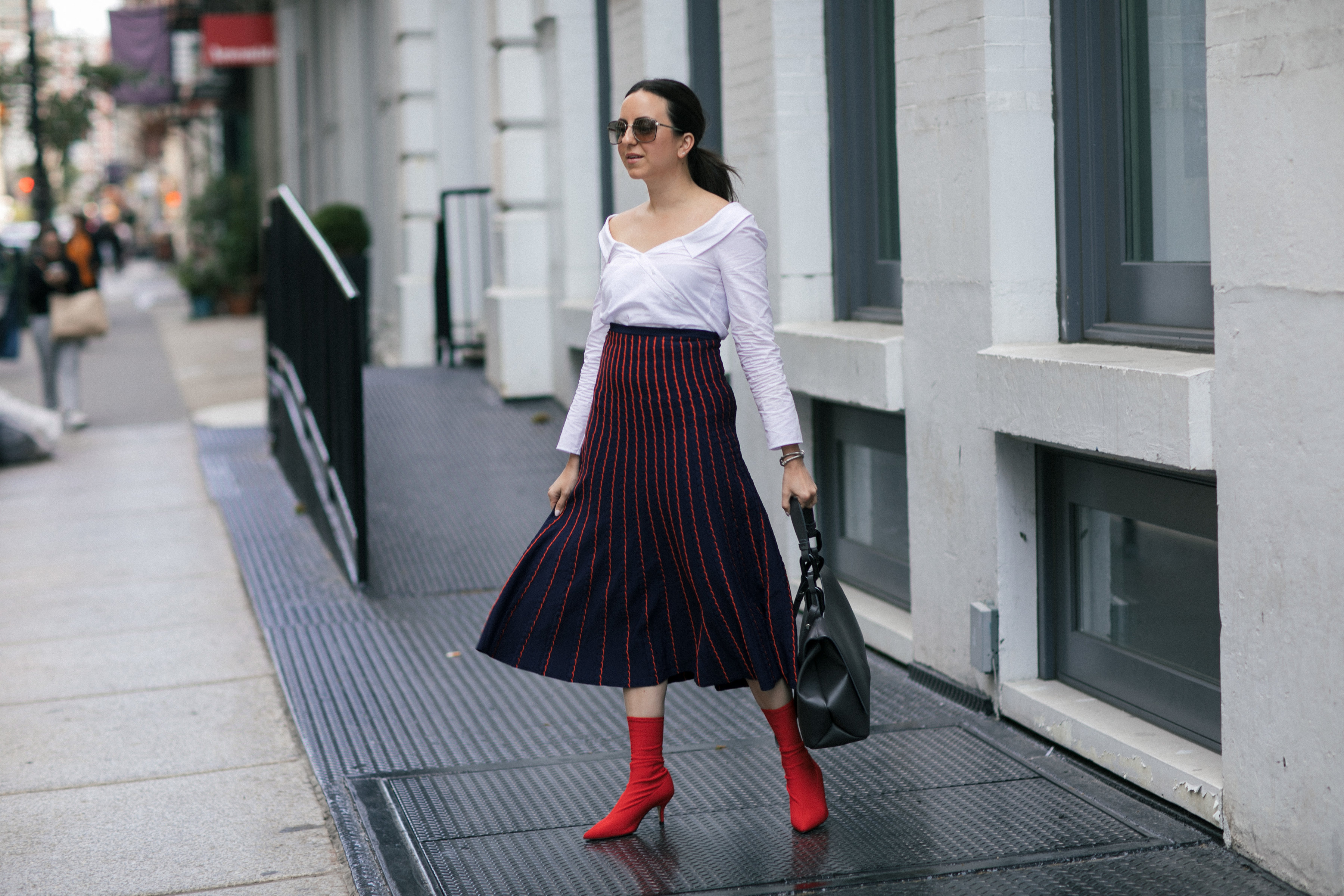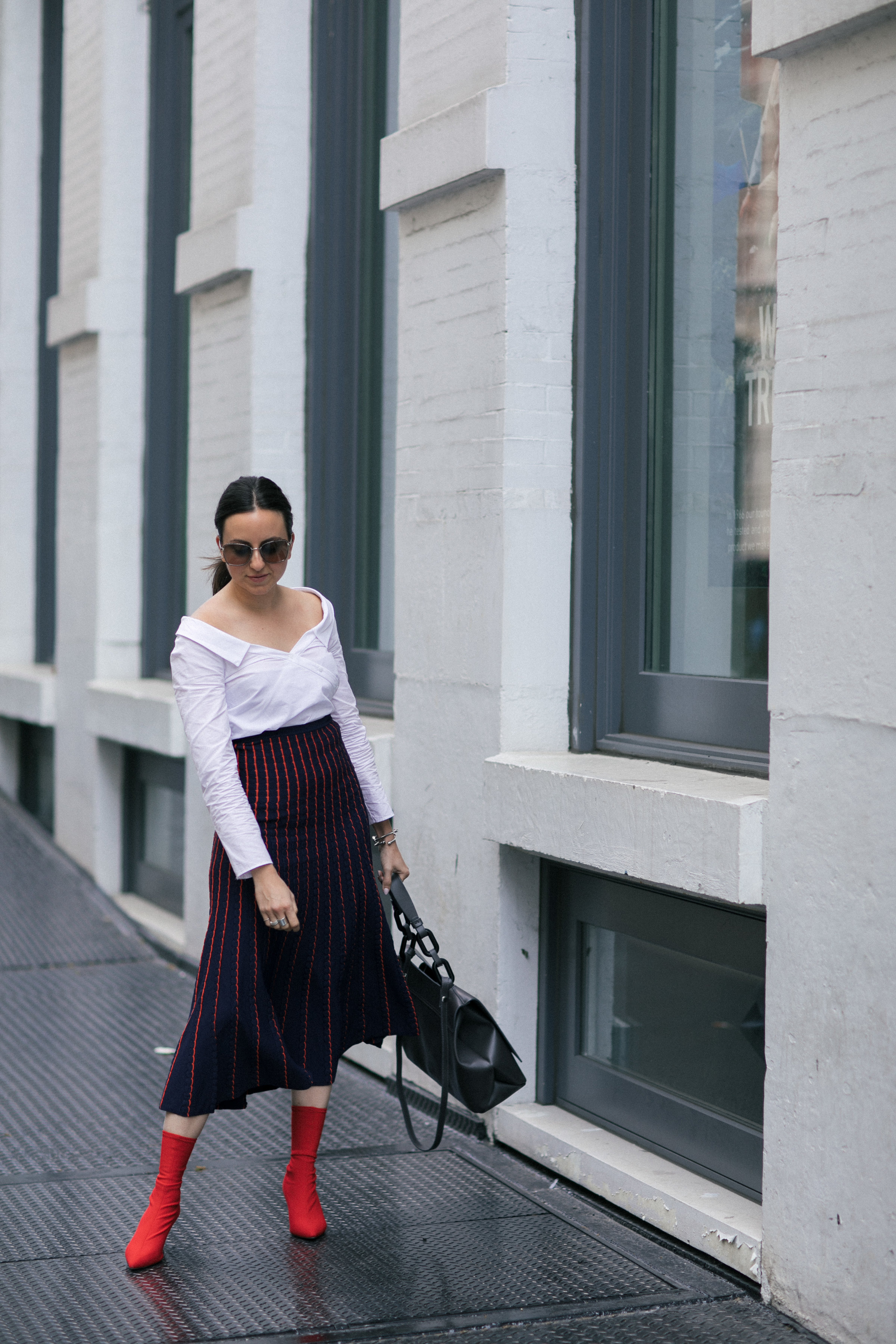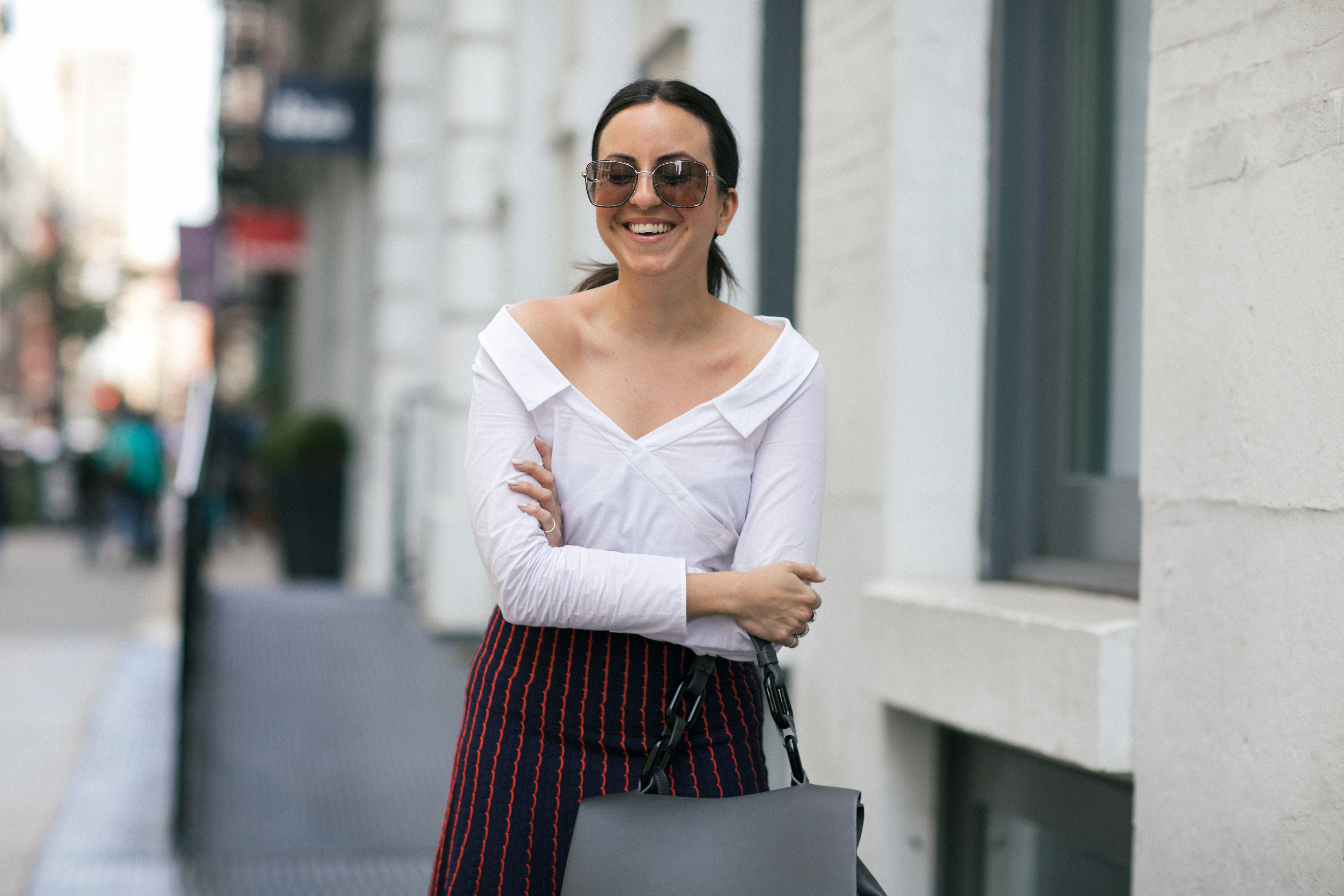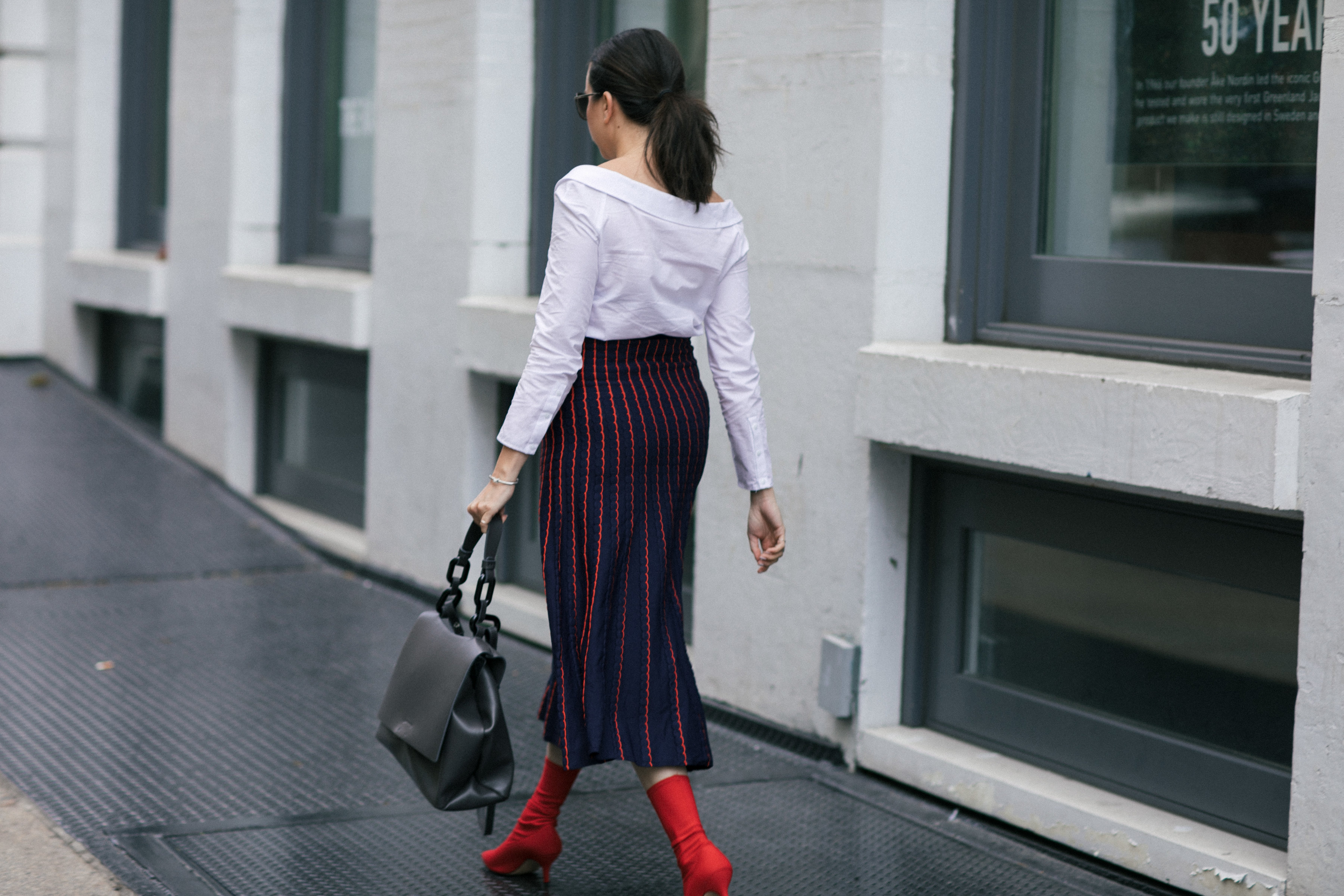 A feminine and tasteful outfit that can surprisingly be worn from meetings at the office to 5 pm cocktails. Wearing a pop of red that elevates any outfit and a fresh spin on some of the classics, make this outfit work-wear approved.
Photos by Lydia Hudgens Photography
ELEVATE YOUR WORK-WEAR