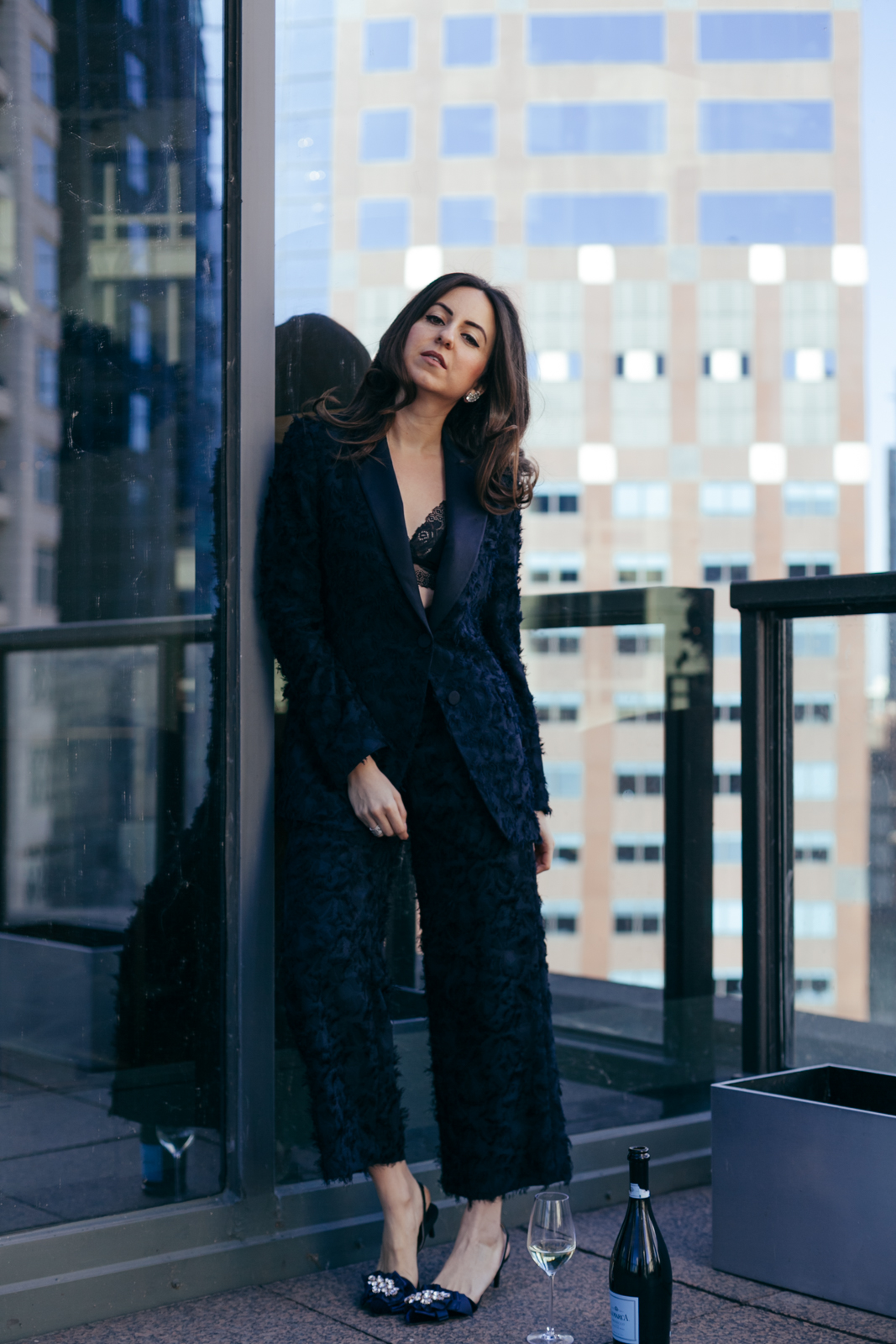 Perhaps you wouldn't know that my usual New Year's Eve tradition involves a very specific sushi order, a chilled bottle of champagne in the freezer and the coziest of sweaters I could find. I'm generally not one for new year's festivities, I find it more stressful than enjoyable being out in the cold, among crowds, paying for over-priced drinks to only come home unsatisfied. Laugh all you'd like, pajamas, carry-out and a queue of foreign flicks are essentially my idea of a perfect way to ring in a new year, or any other night for that matter.
This year, I was coaxed into an early dinner of caviar and champagne, which you can understand my initial reaction to oblige. A version of previously noted plans will commence after dinner, but I thought, perhaps this year, why not switch it up a bit. Starting with my ooty (outfit of the year). You expected black? As did I, but instead opted for a color I have grown quite an affinity for these days, navy.
Shop my look ▼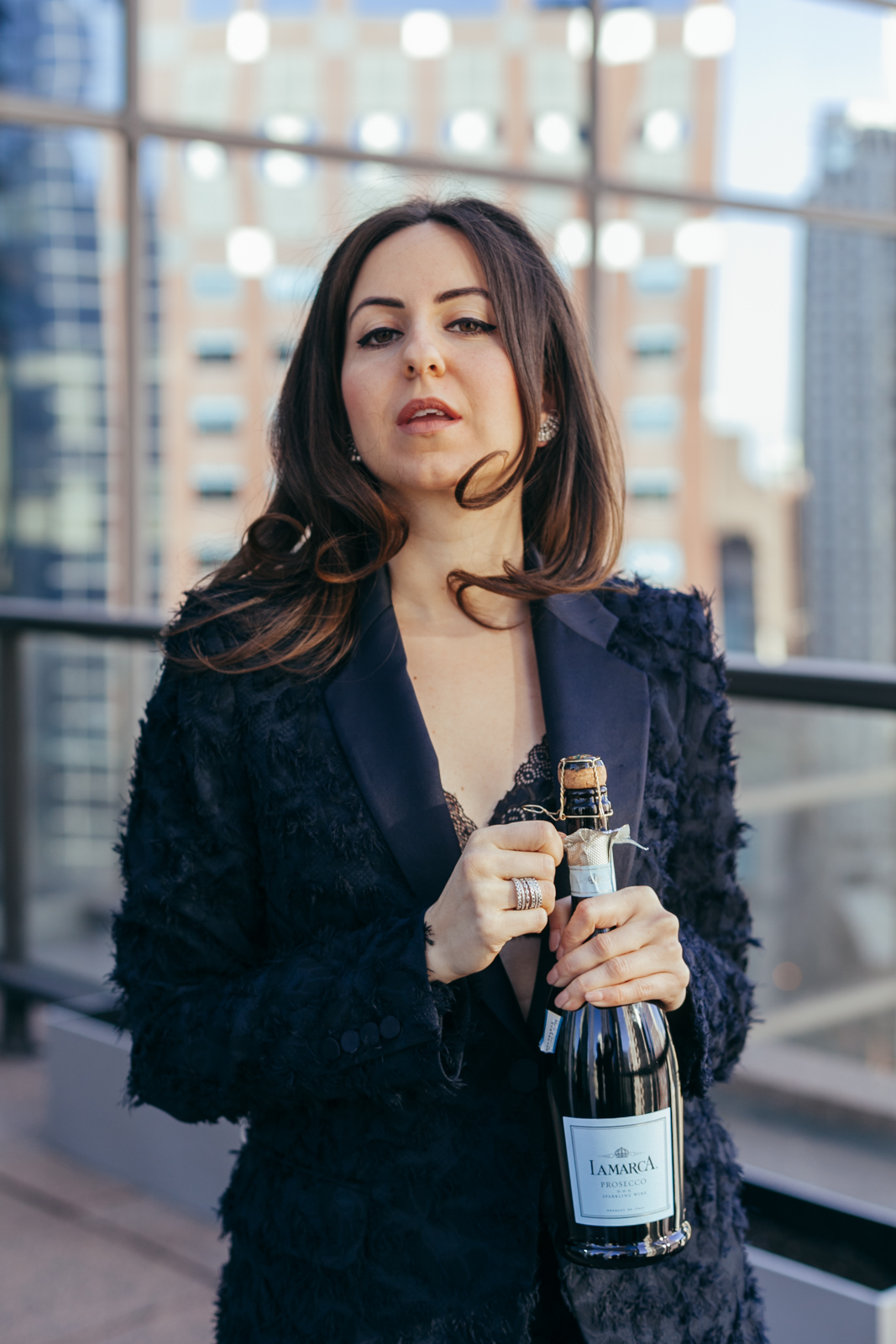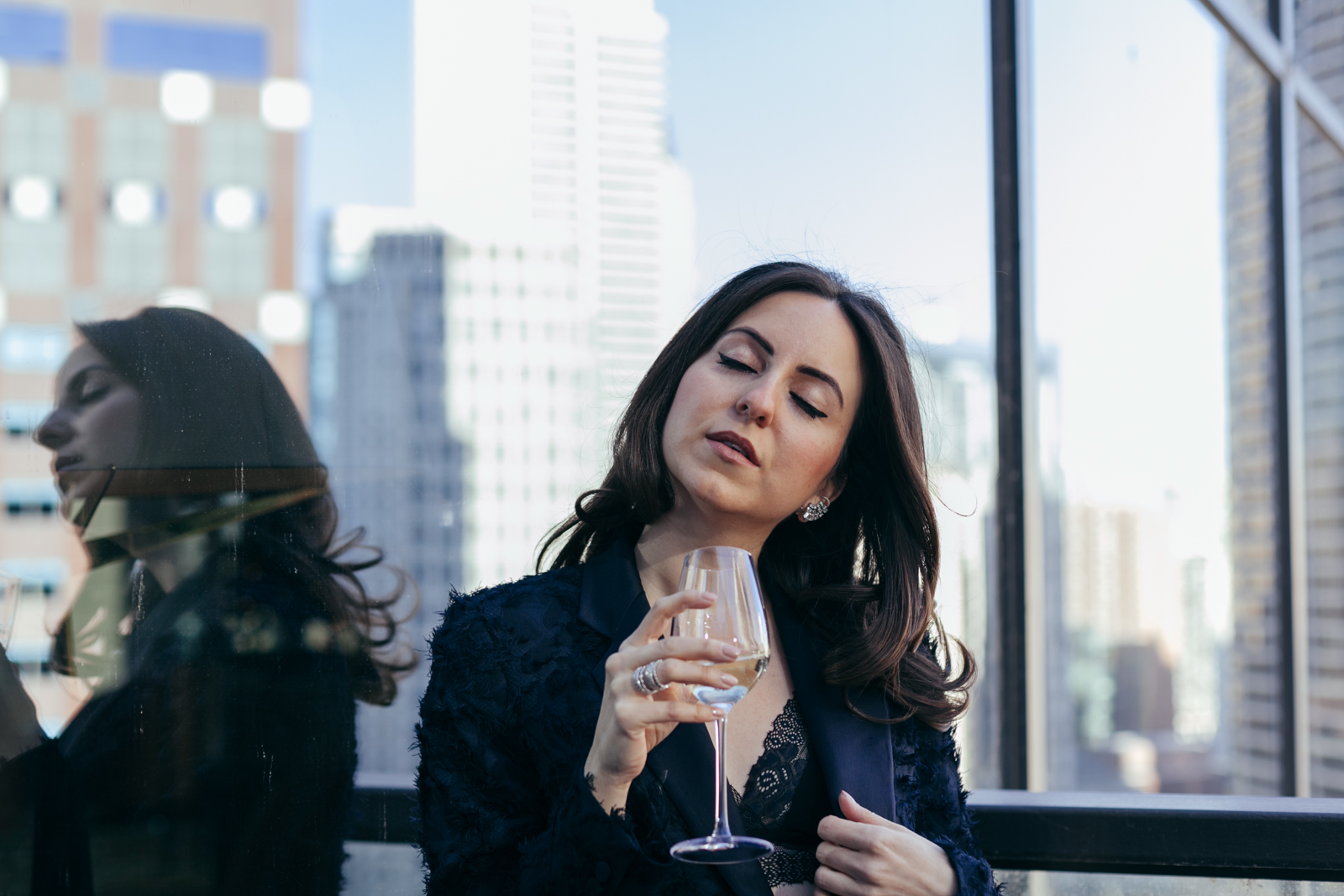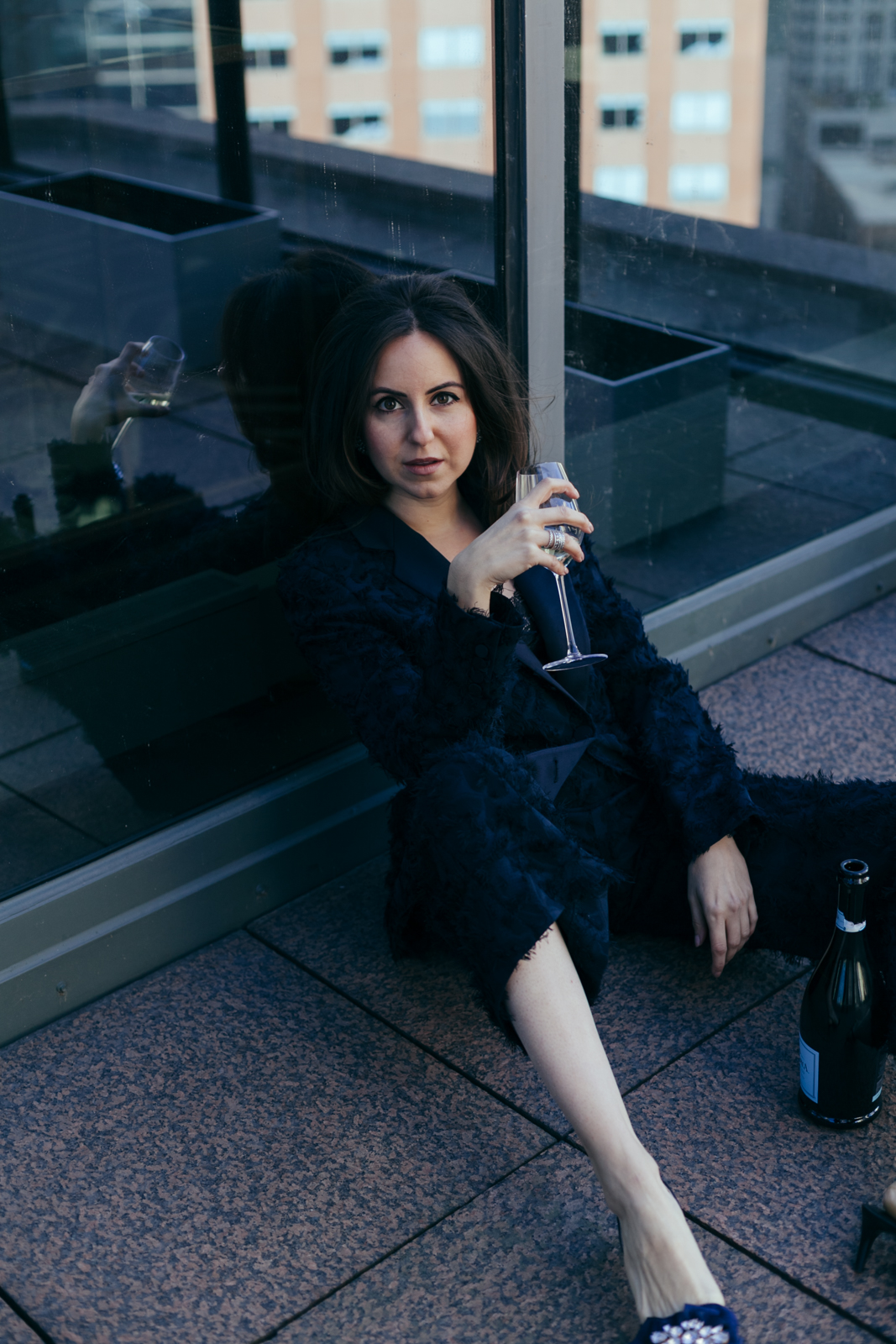 shop this exact look: zara fringed blazer with matching culottes, vintage rhinestone earrings from shop gem hunter & banana republic embellished kitten heels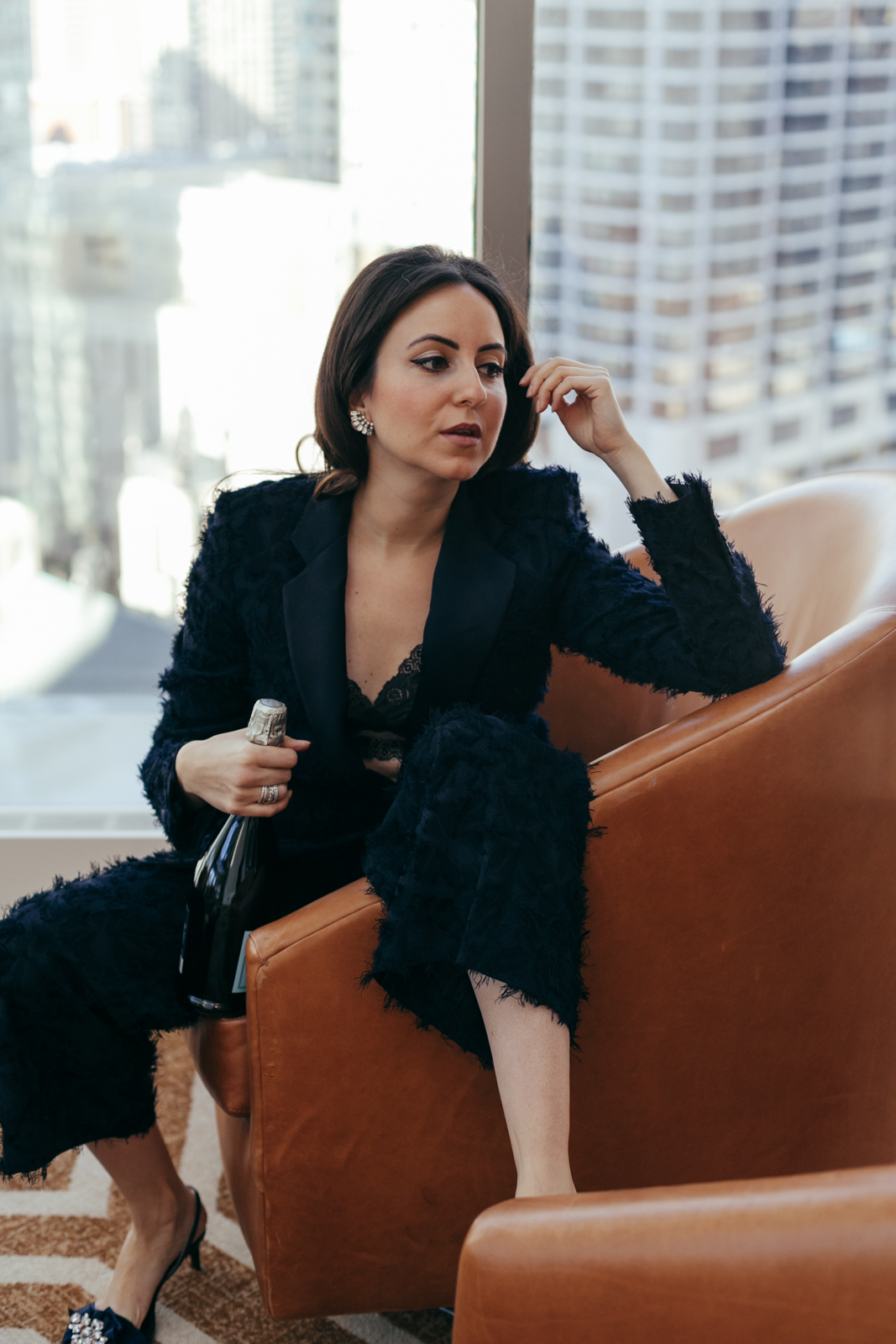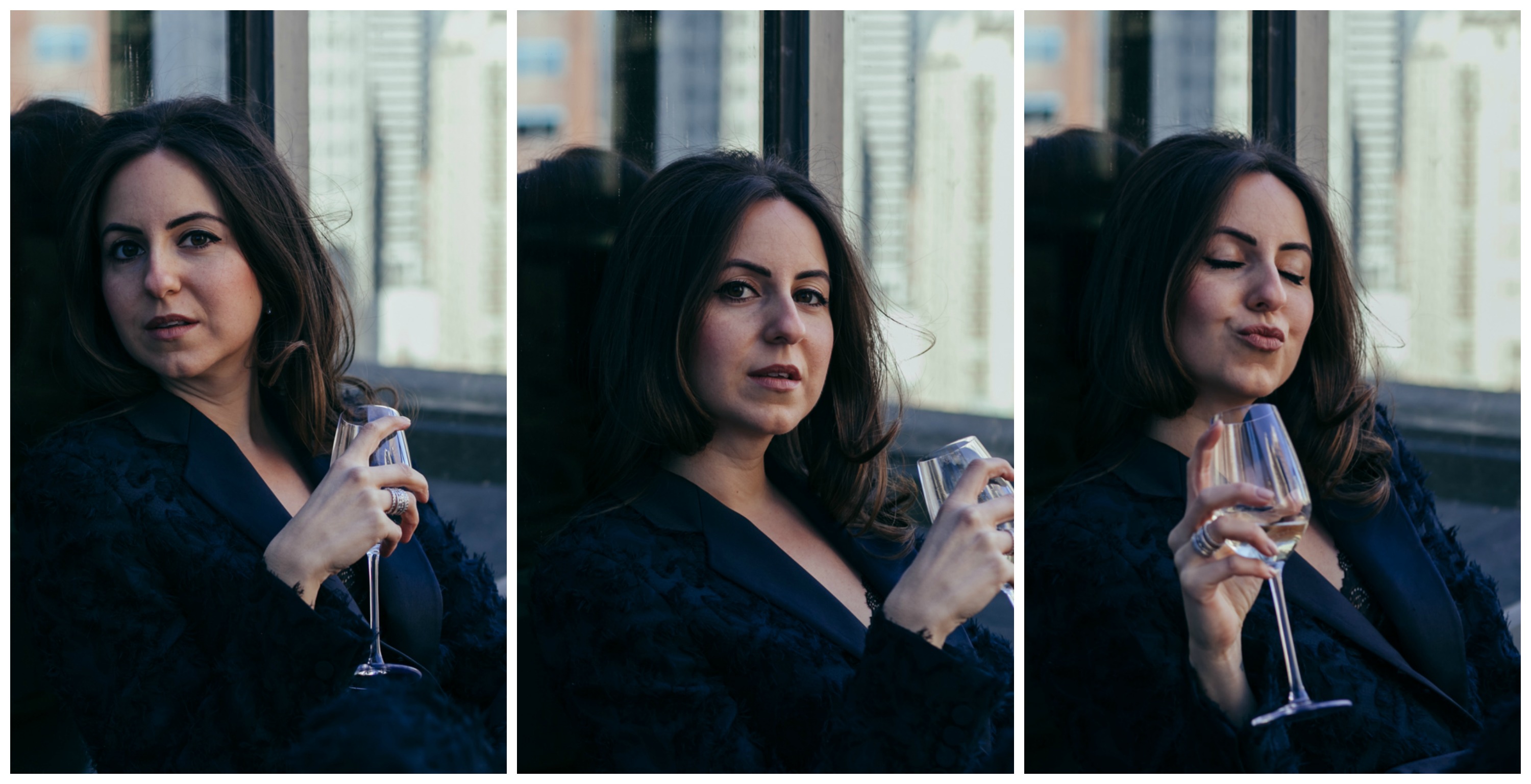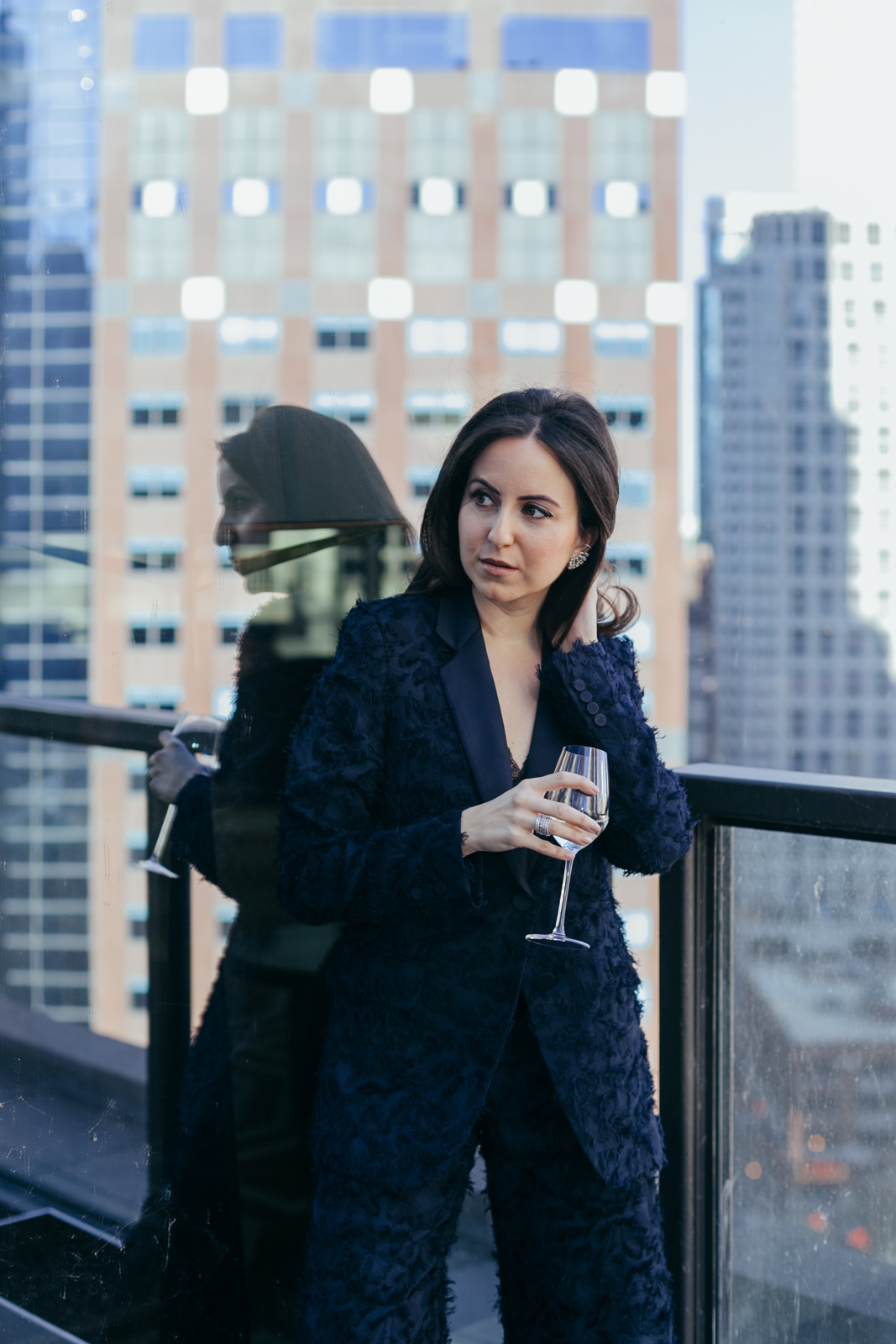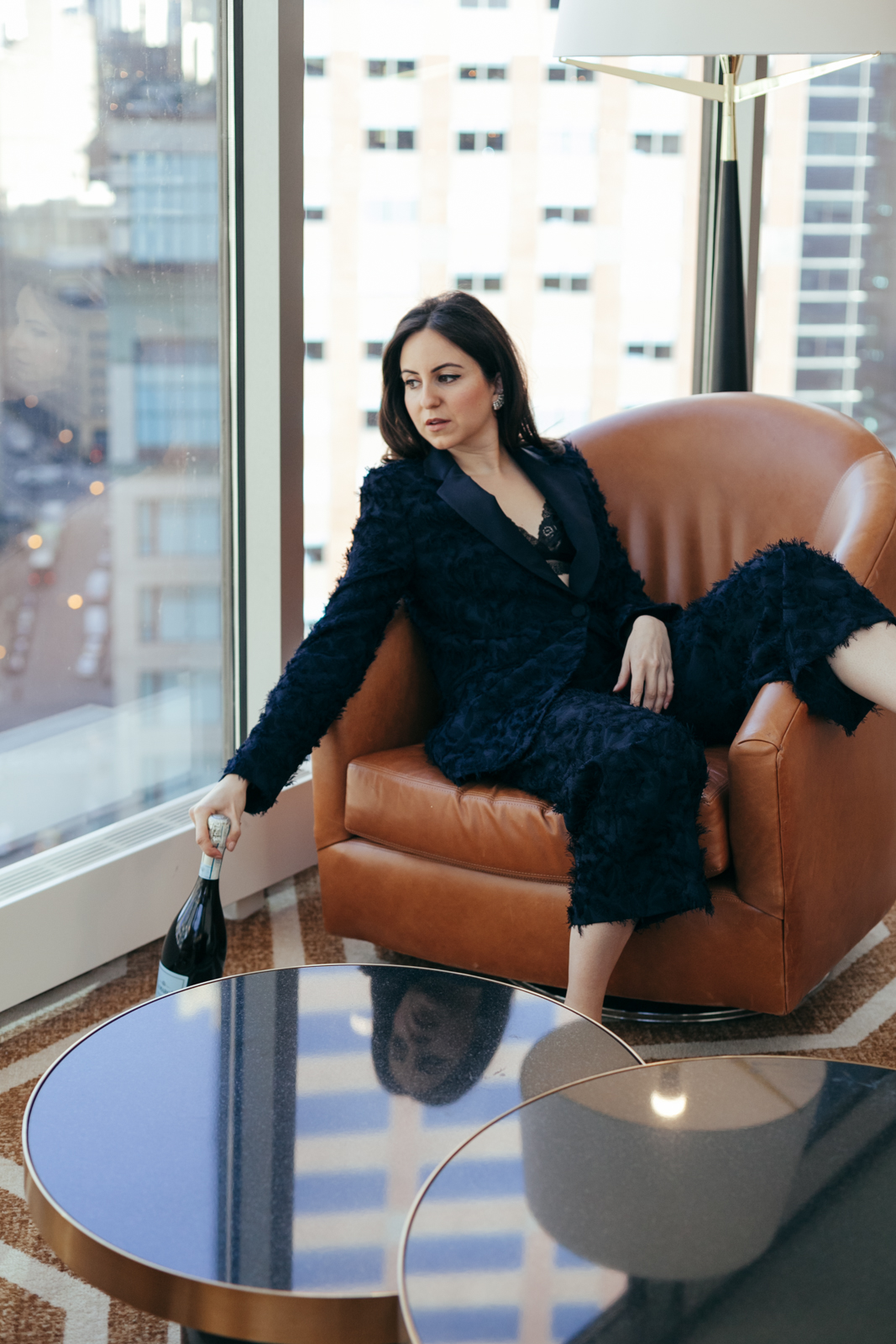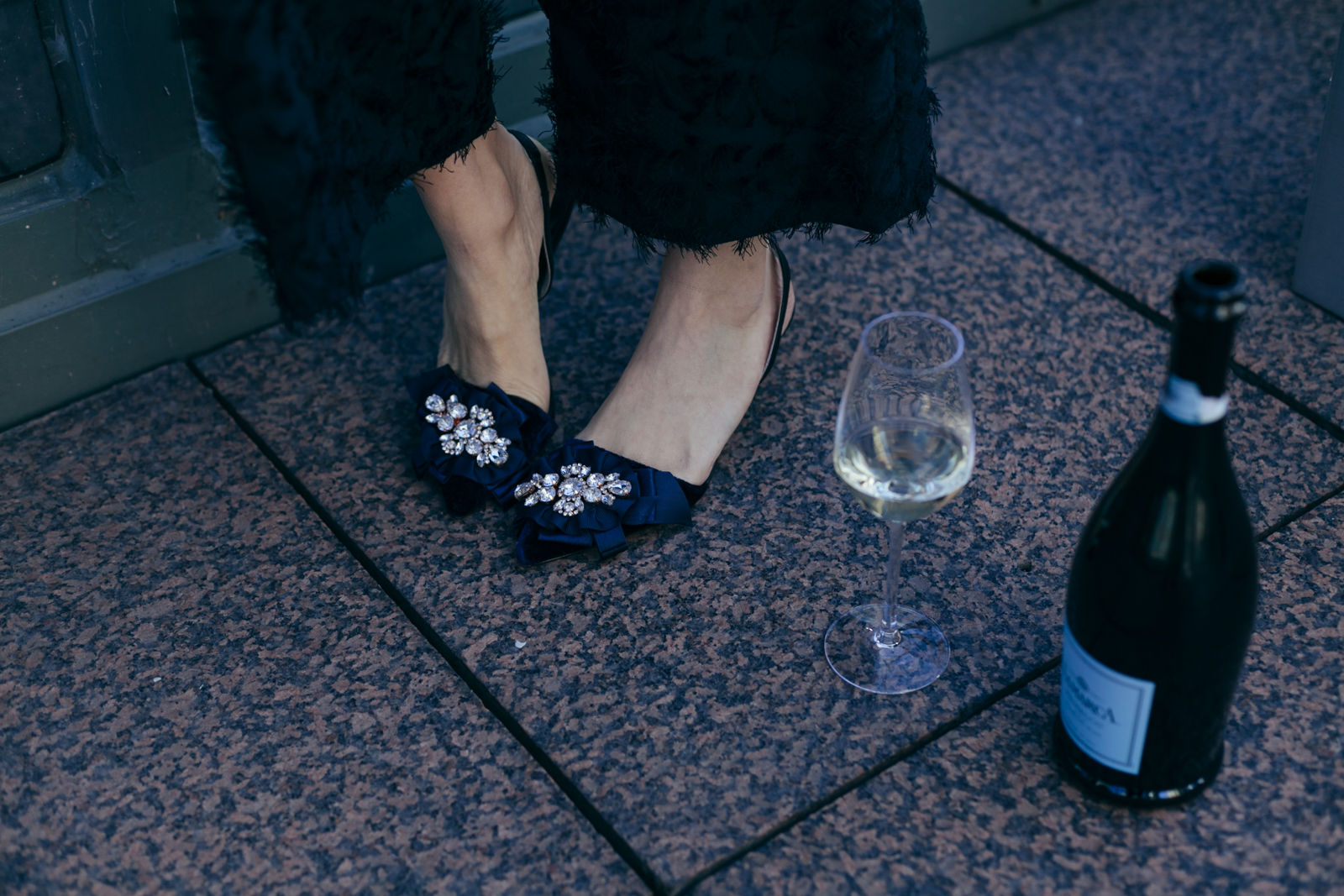 I find something incredibly refined about navy..there is a sophistication to it that black doesn't seem to have. Black is chic, it's sexy and even edgy, but navy? Navy, is classic. I'm not sure that this suit would have the same effect would it not have been in this midnight blue. Not to mention, long gone are the days of sequin mini-skirts and skimpy little dresses. Sexy is so much more than exposed skin. I much prefer attracting those with a vivid and colorful imagination these days.
And so, this fringe, navy suit worn with a lace bralette is what I consider sexy and sophisticated. A velvet, embellished kitten heal in the same midnight blue makes for a lush, monochromatic outfit. And yes, that's eyeliner. I went for a madmen inspired makeup/hair look and threw on a neutral lip and winged eyeliner. Vintage rhinestone crawlers add for some much-needed 'glitter' and my stack of rings that I never take off.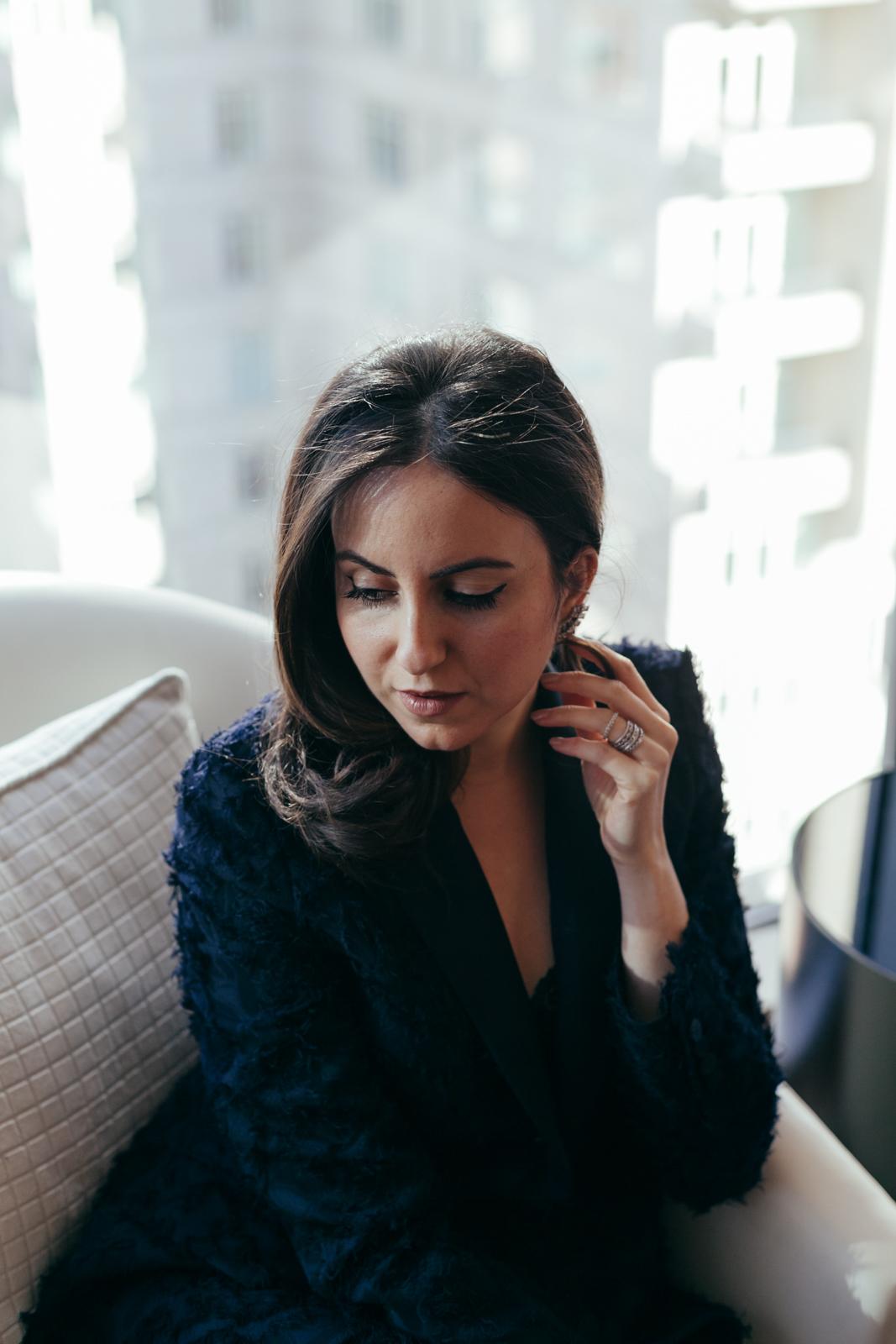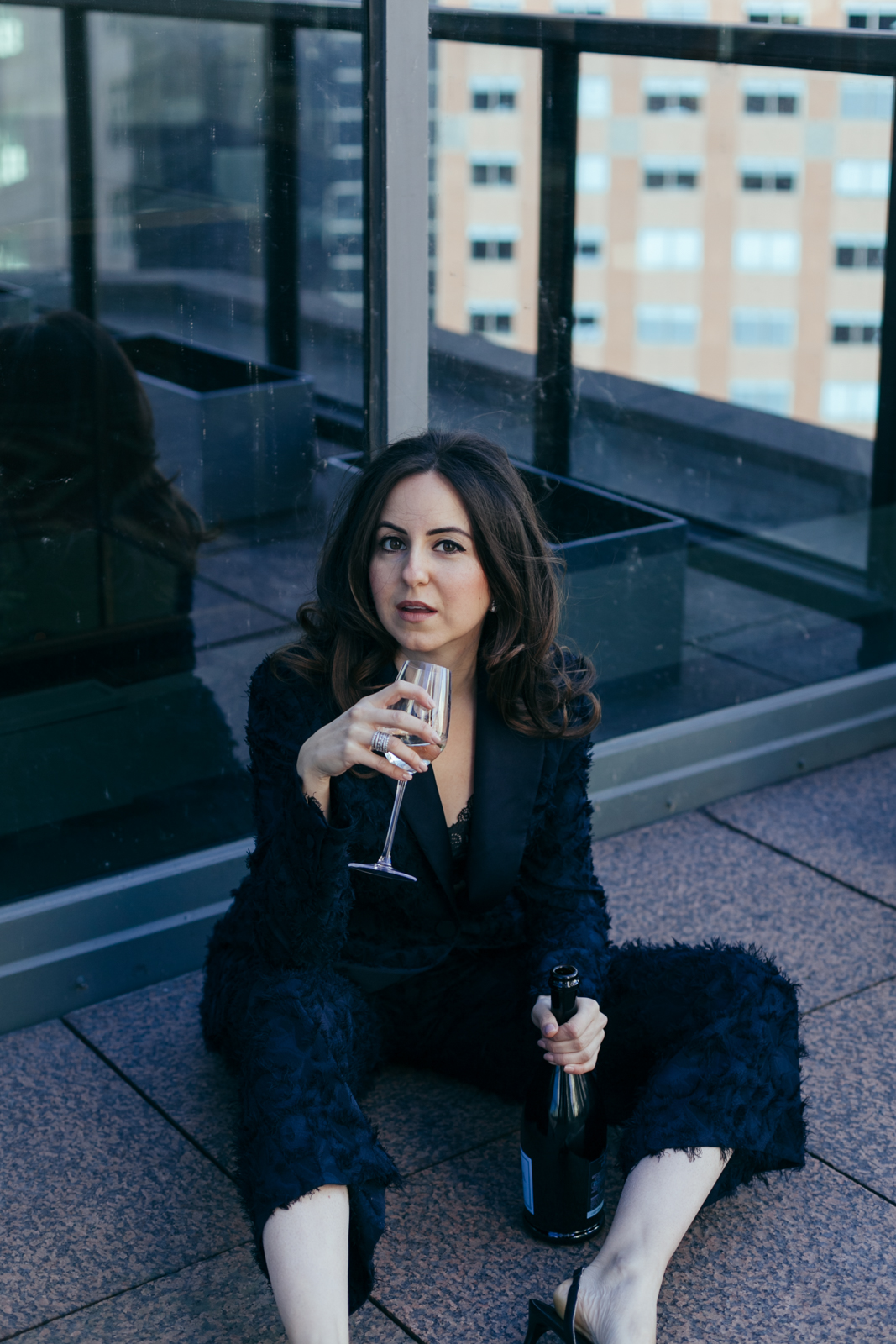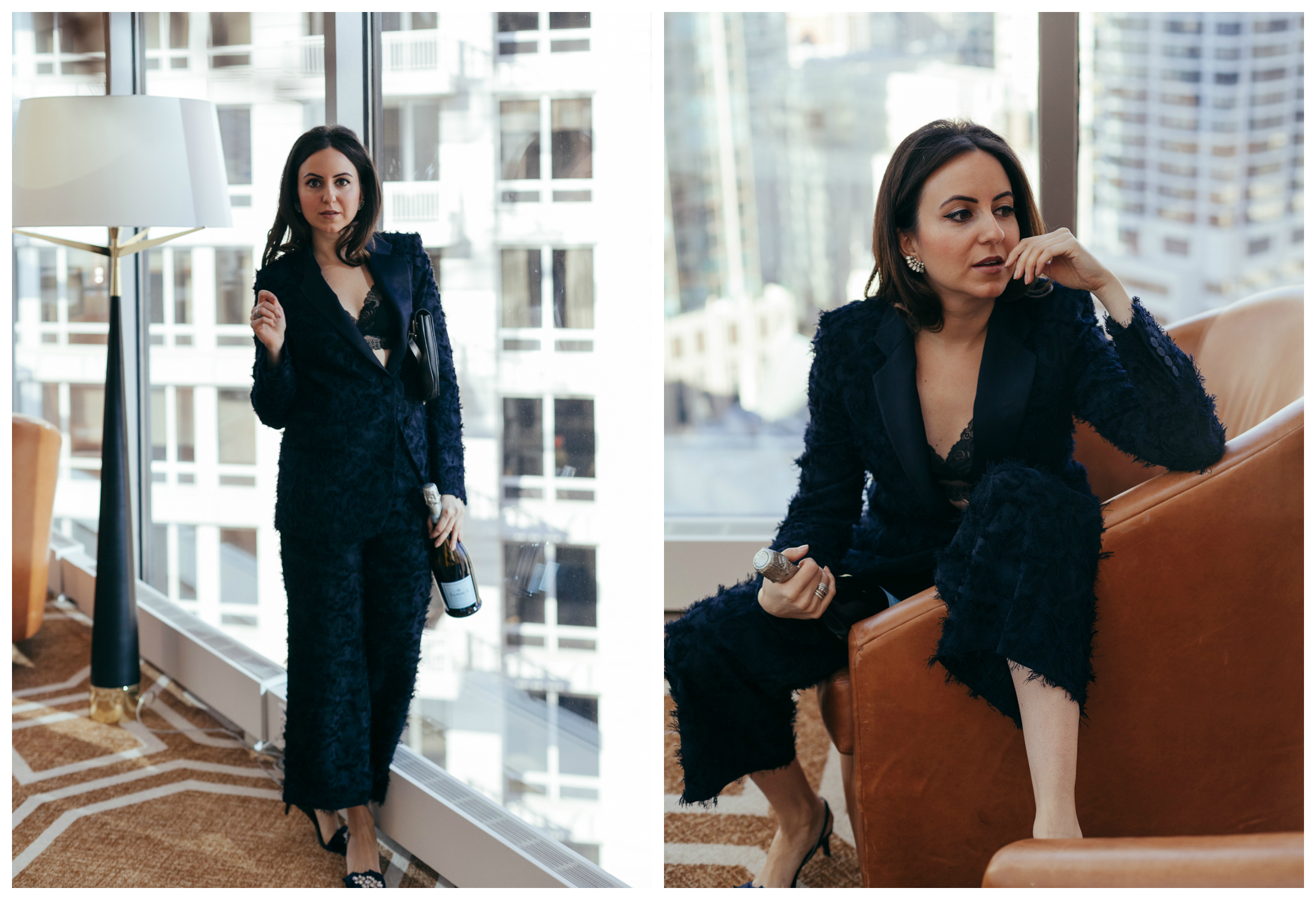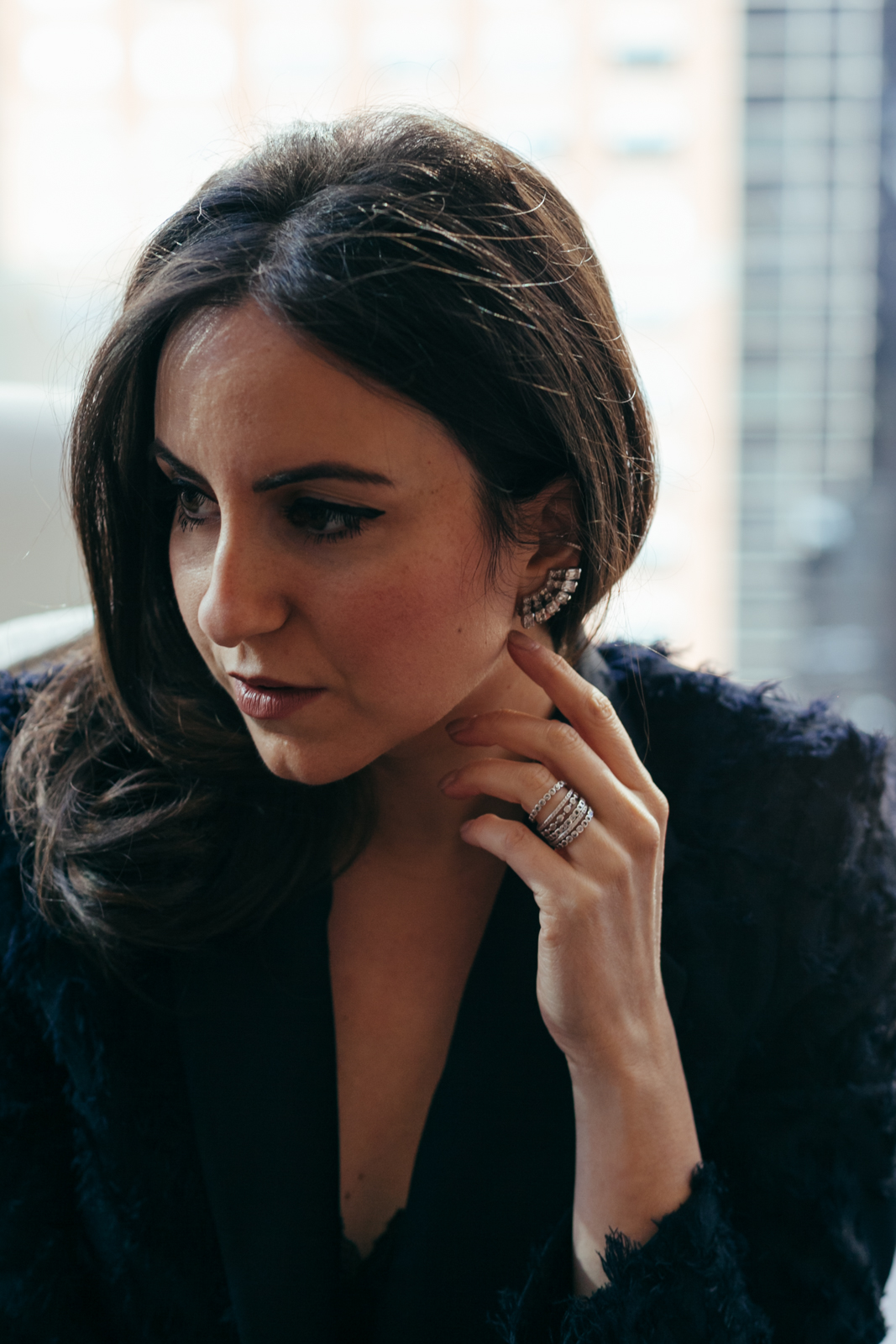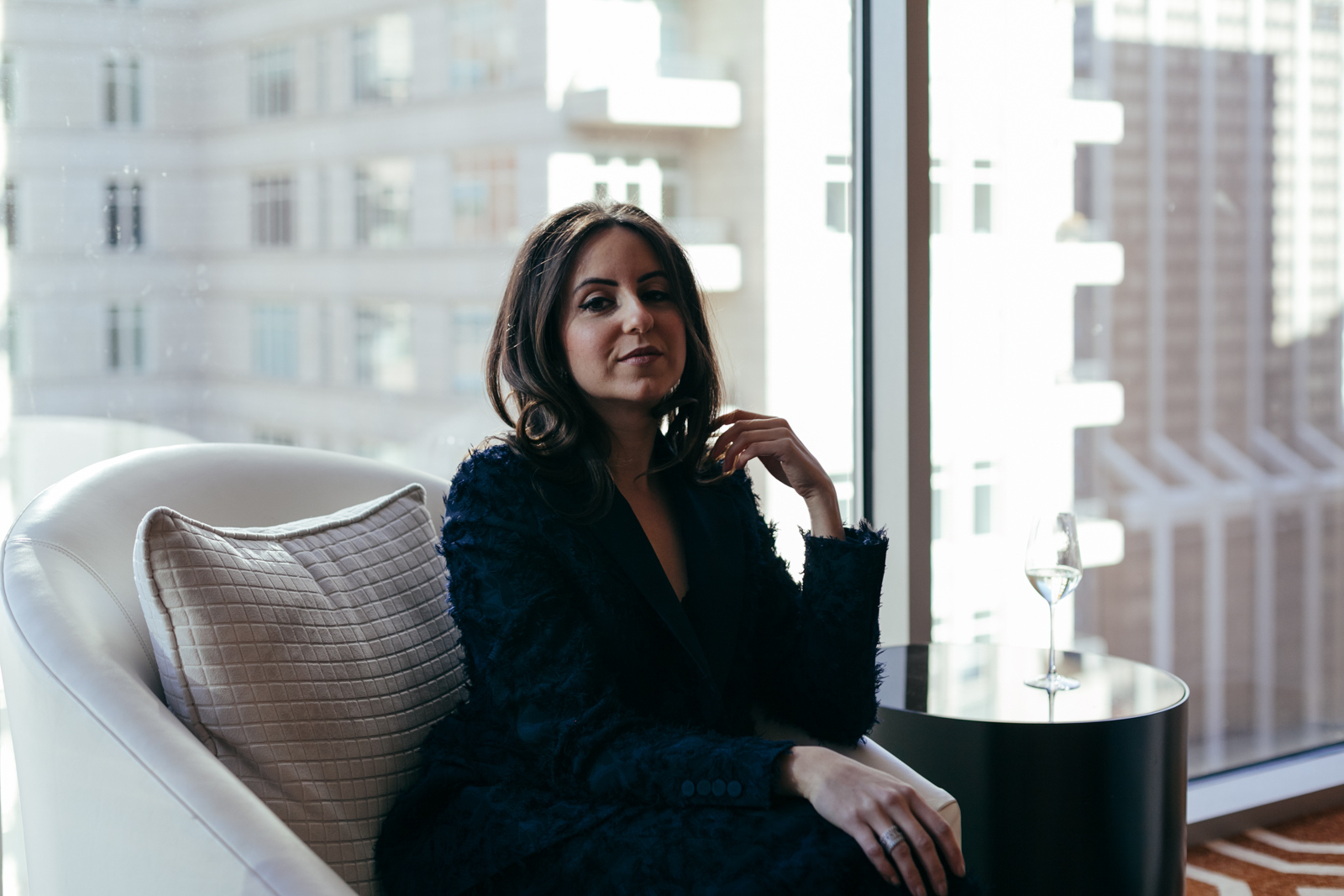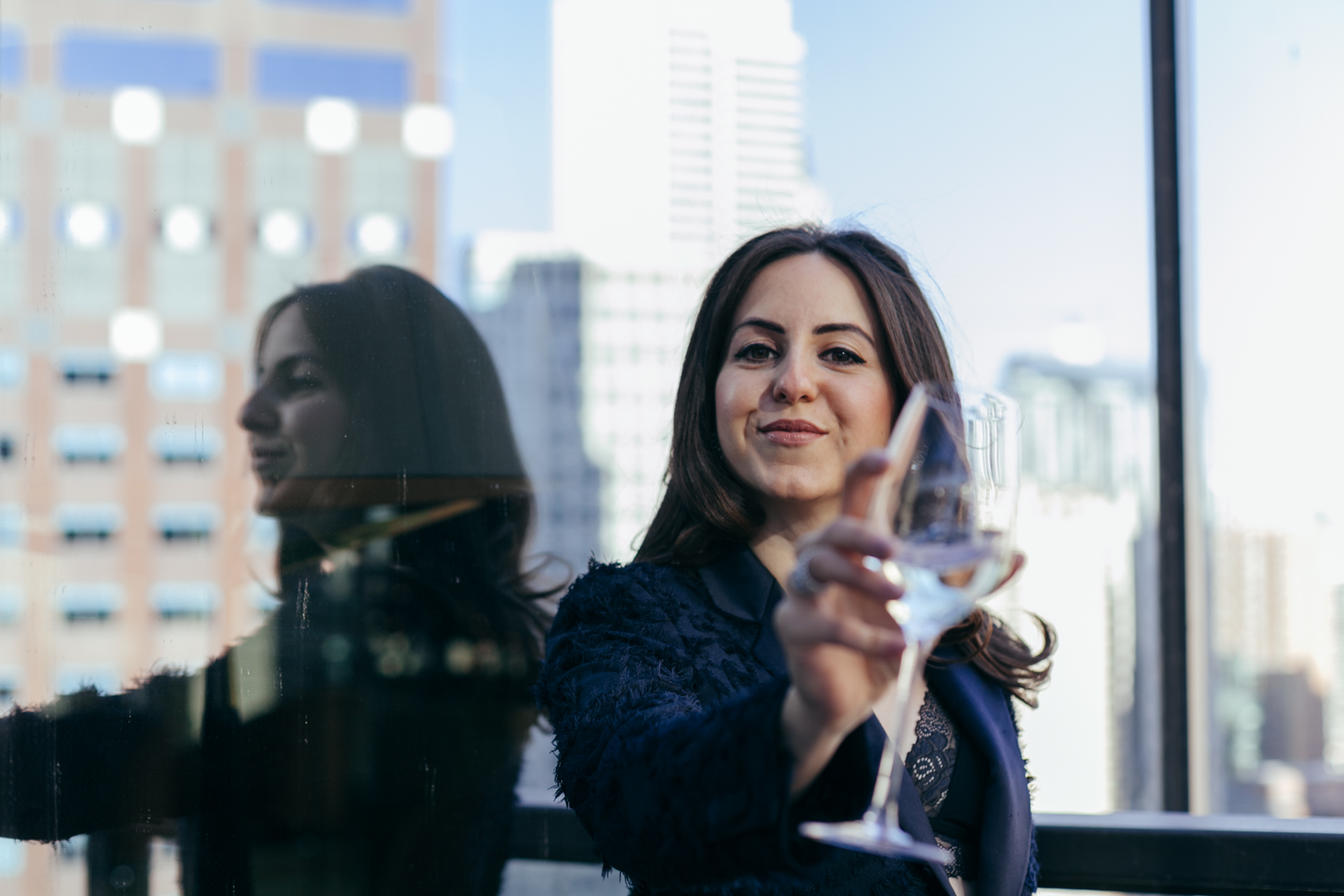 How will you be ringing in the New Year? I have one more NYE inspired outfit to share with you all this week, so whether your sitting at home in pjs like yours truly or out at a fabulous party, you'll have ideas on what to wear! xx
A lovely thank you to the Conrad Hotel for letting us drink champagne early in the morning and snap photos.
Photos by Jennifer Coffey Photography
MORE OF THIS LOOK