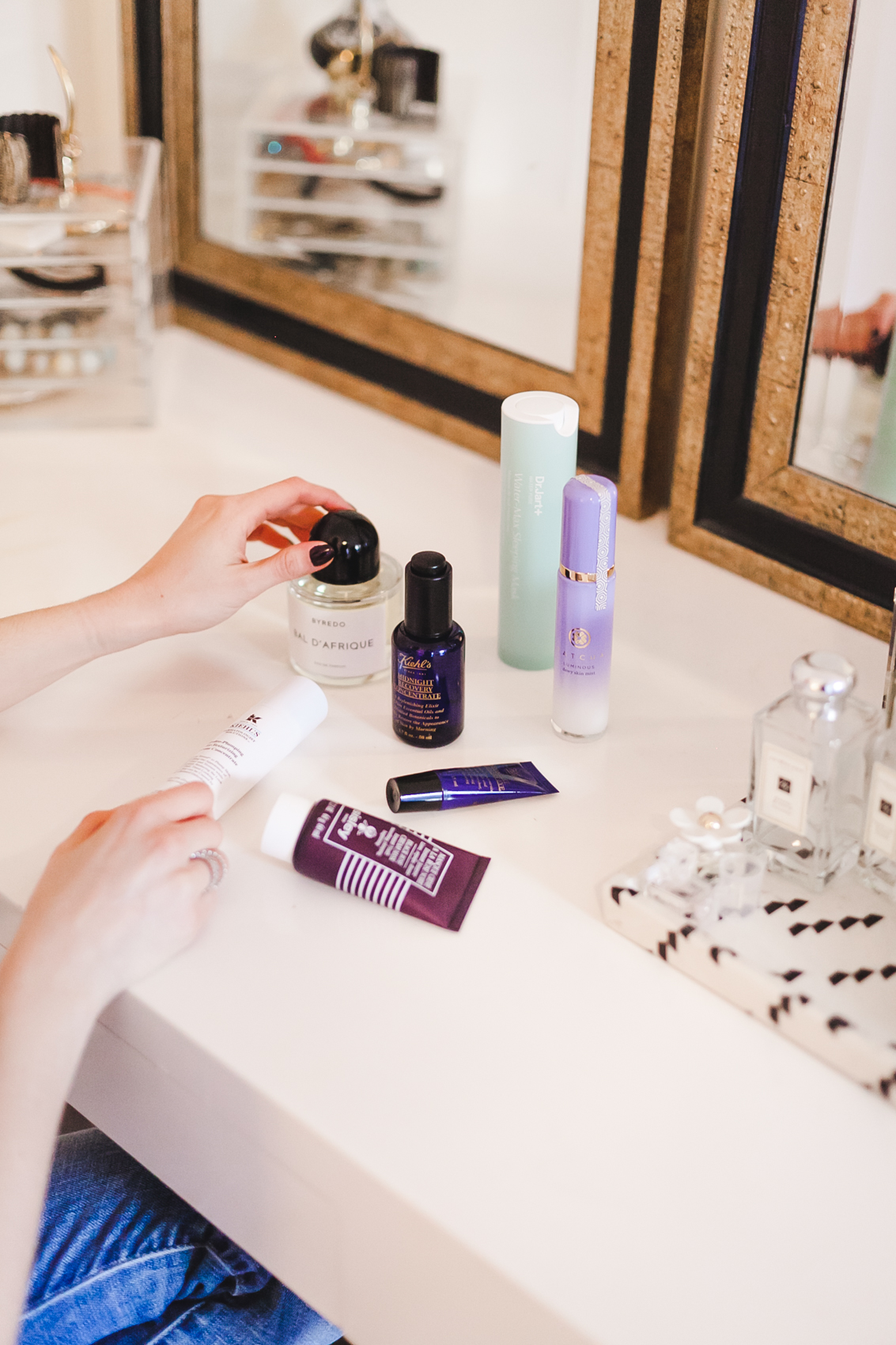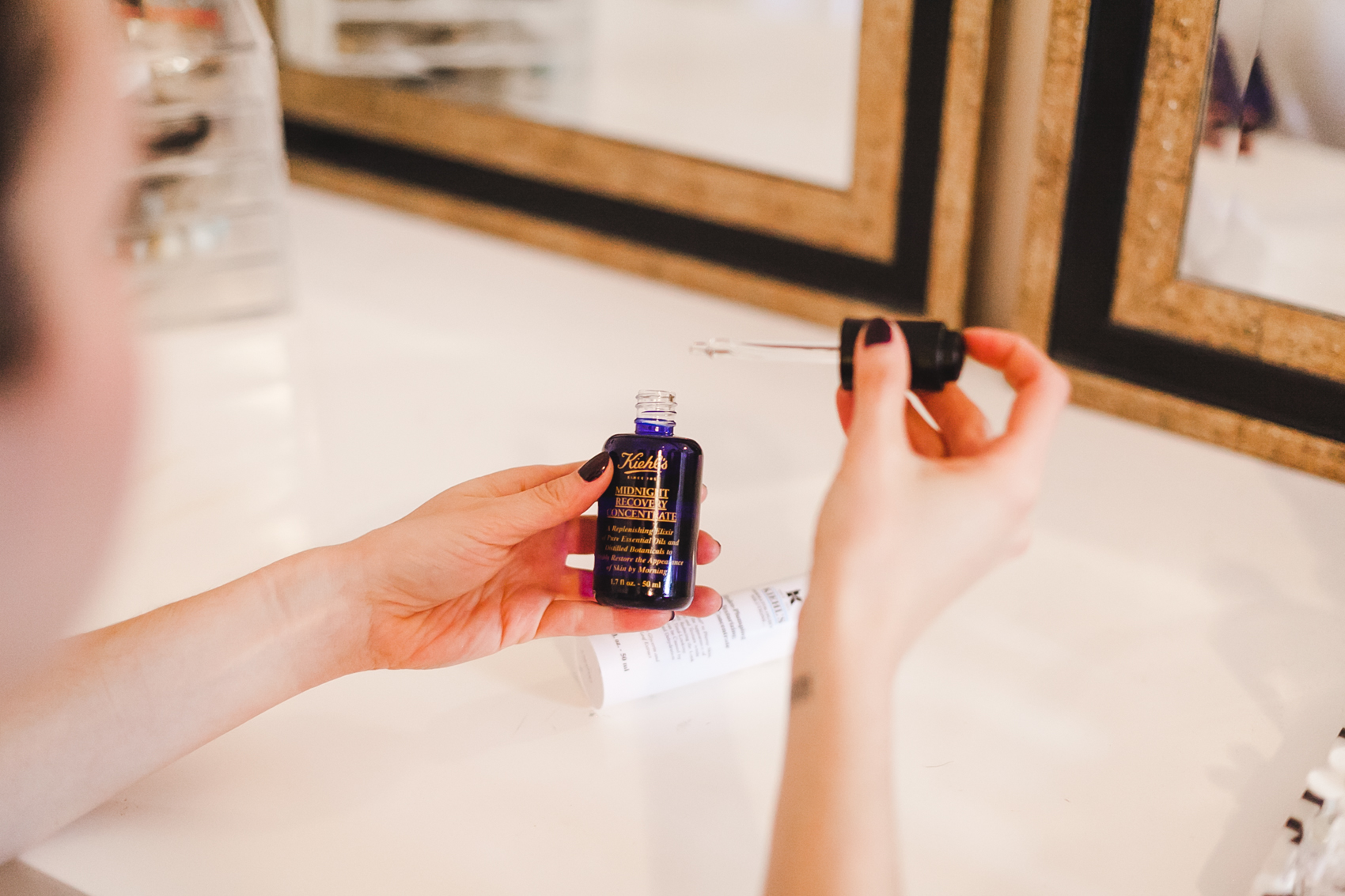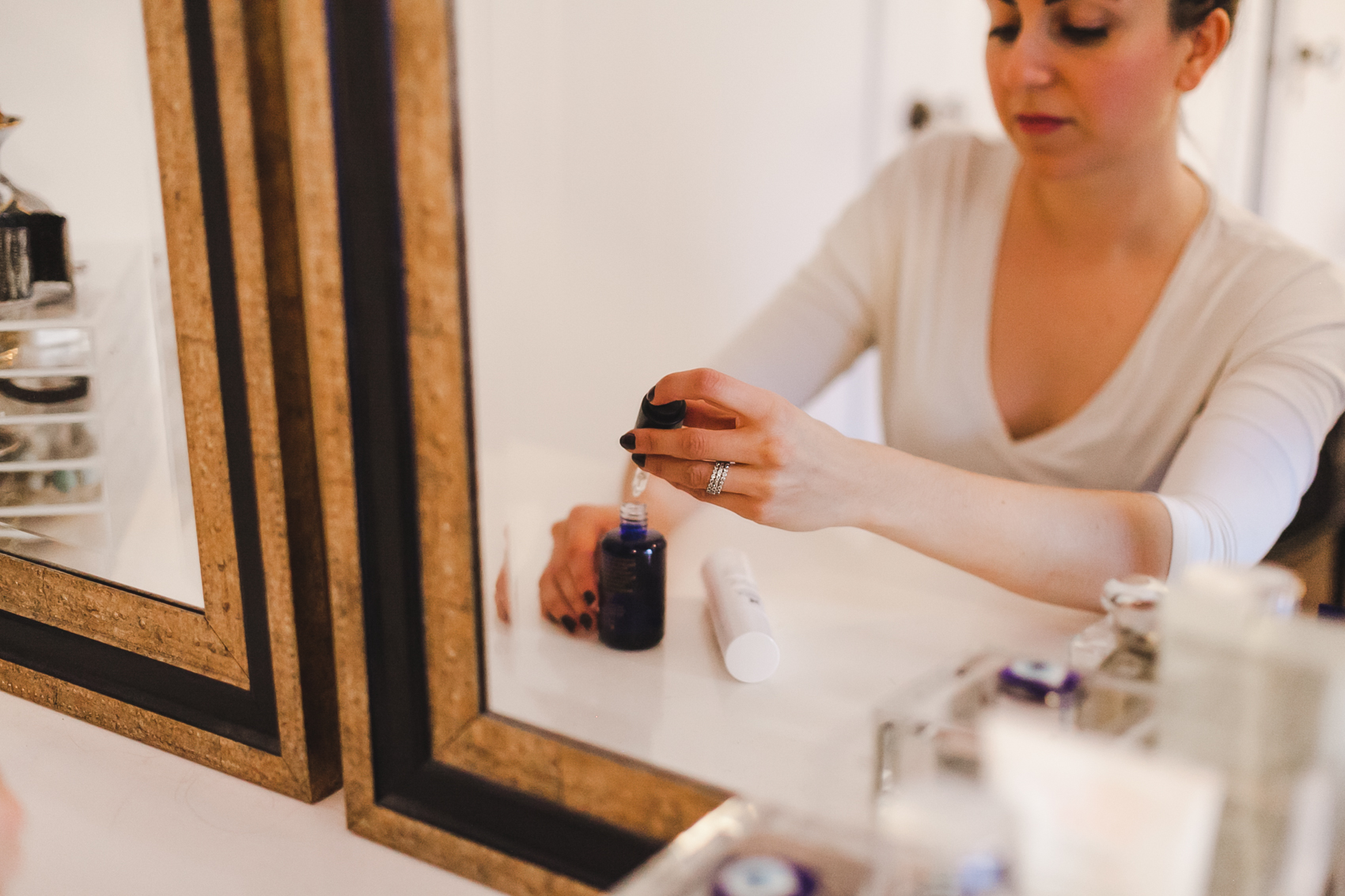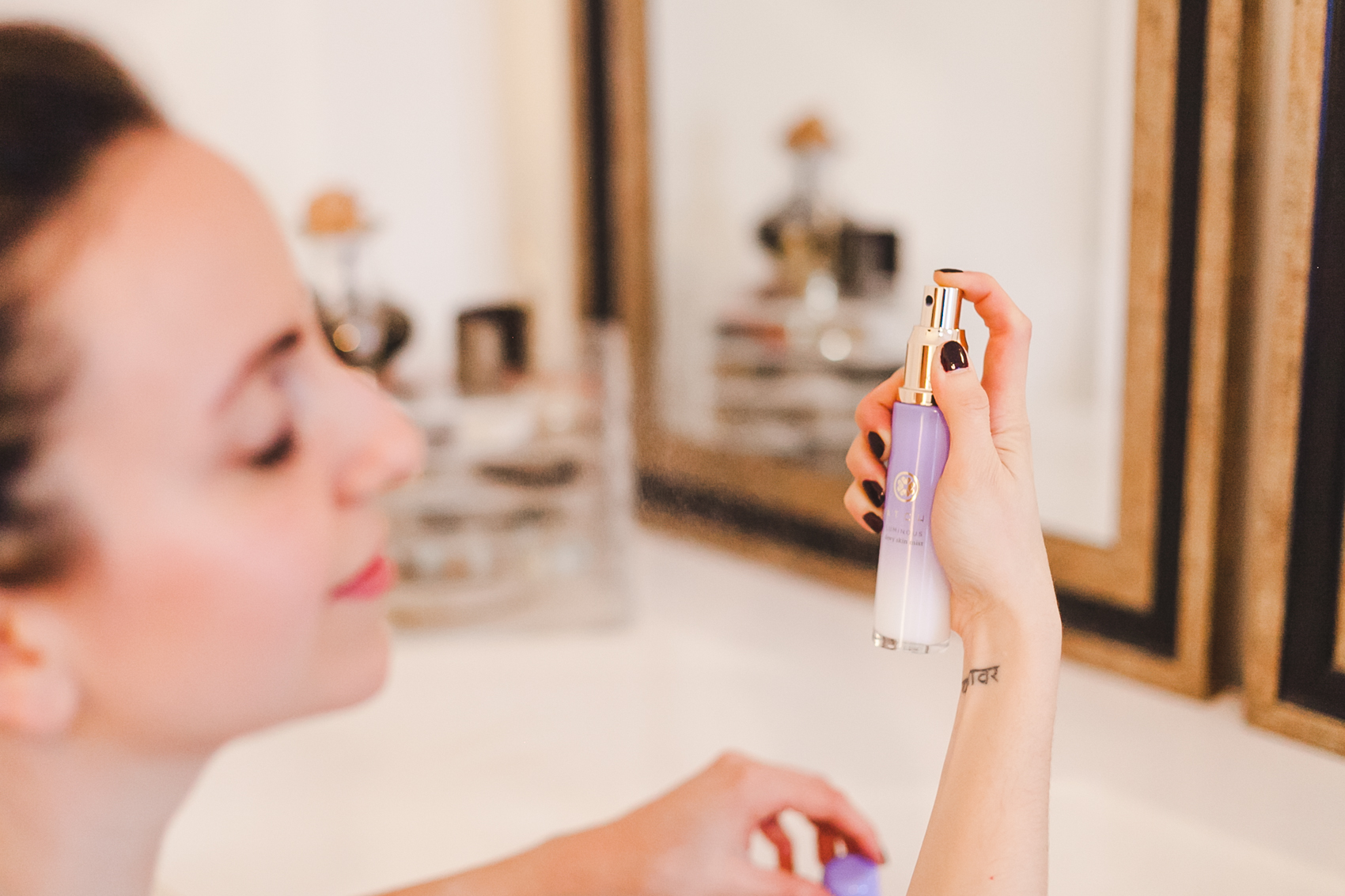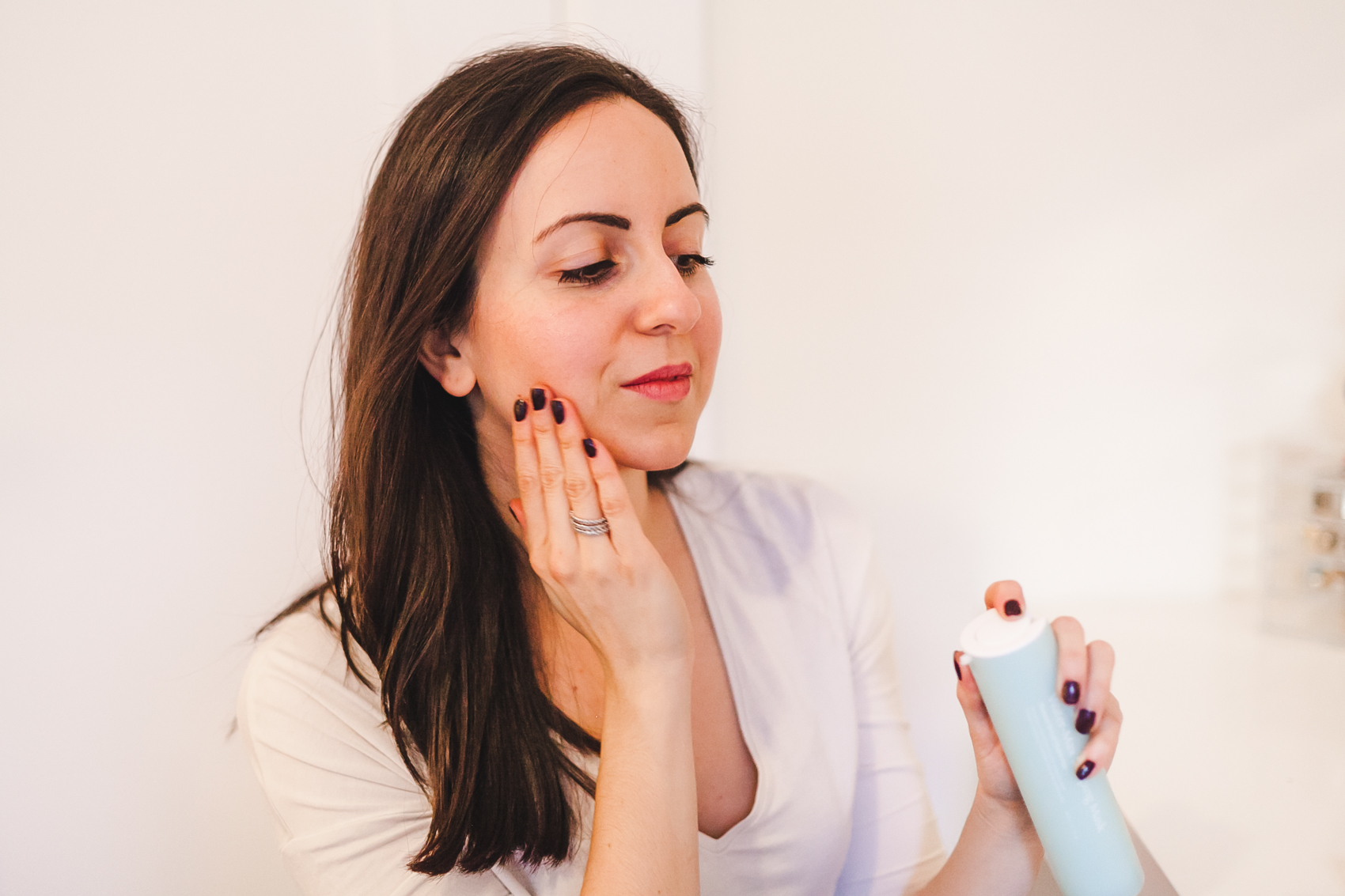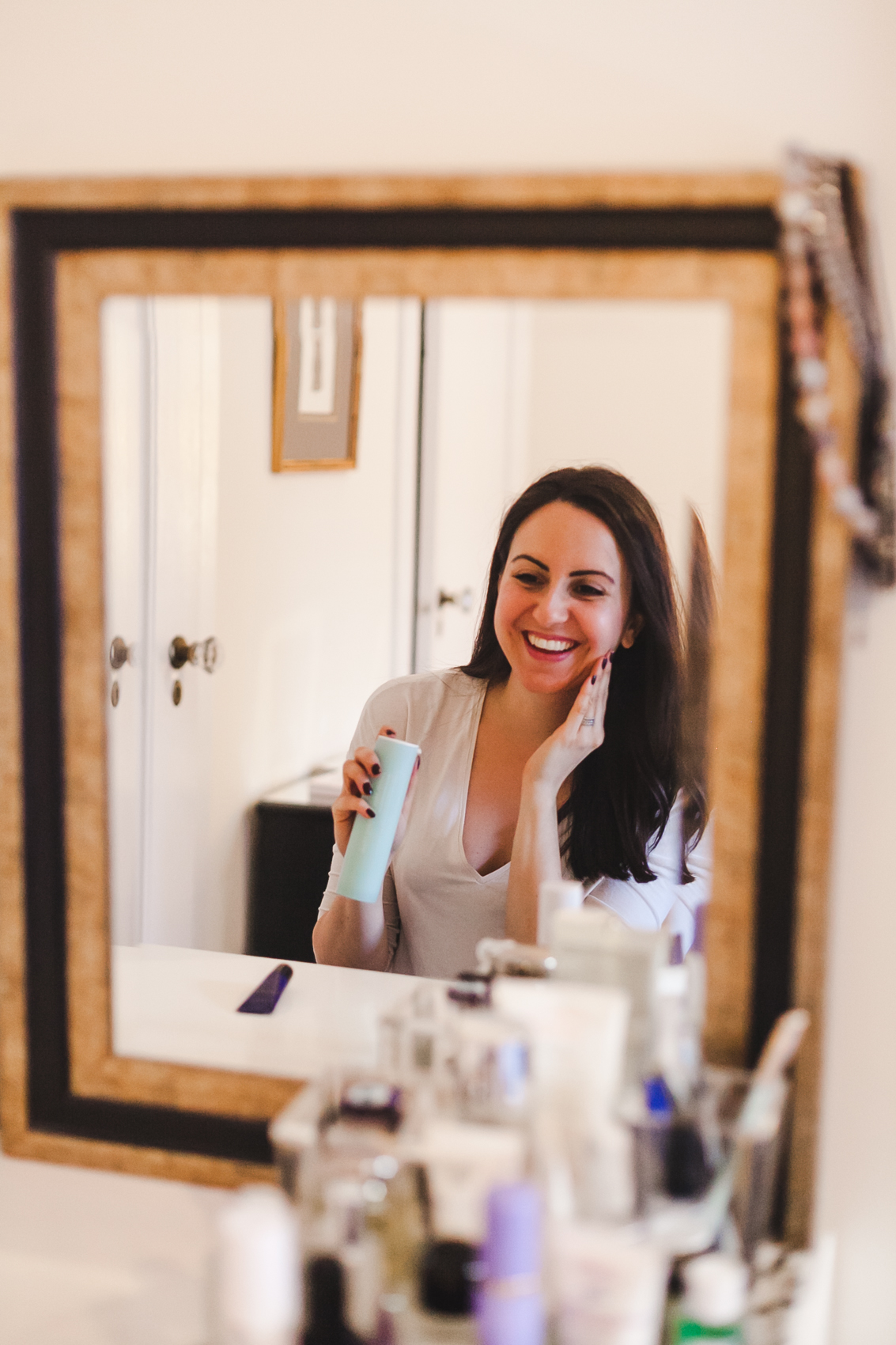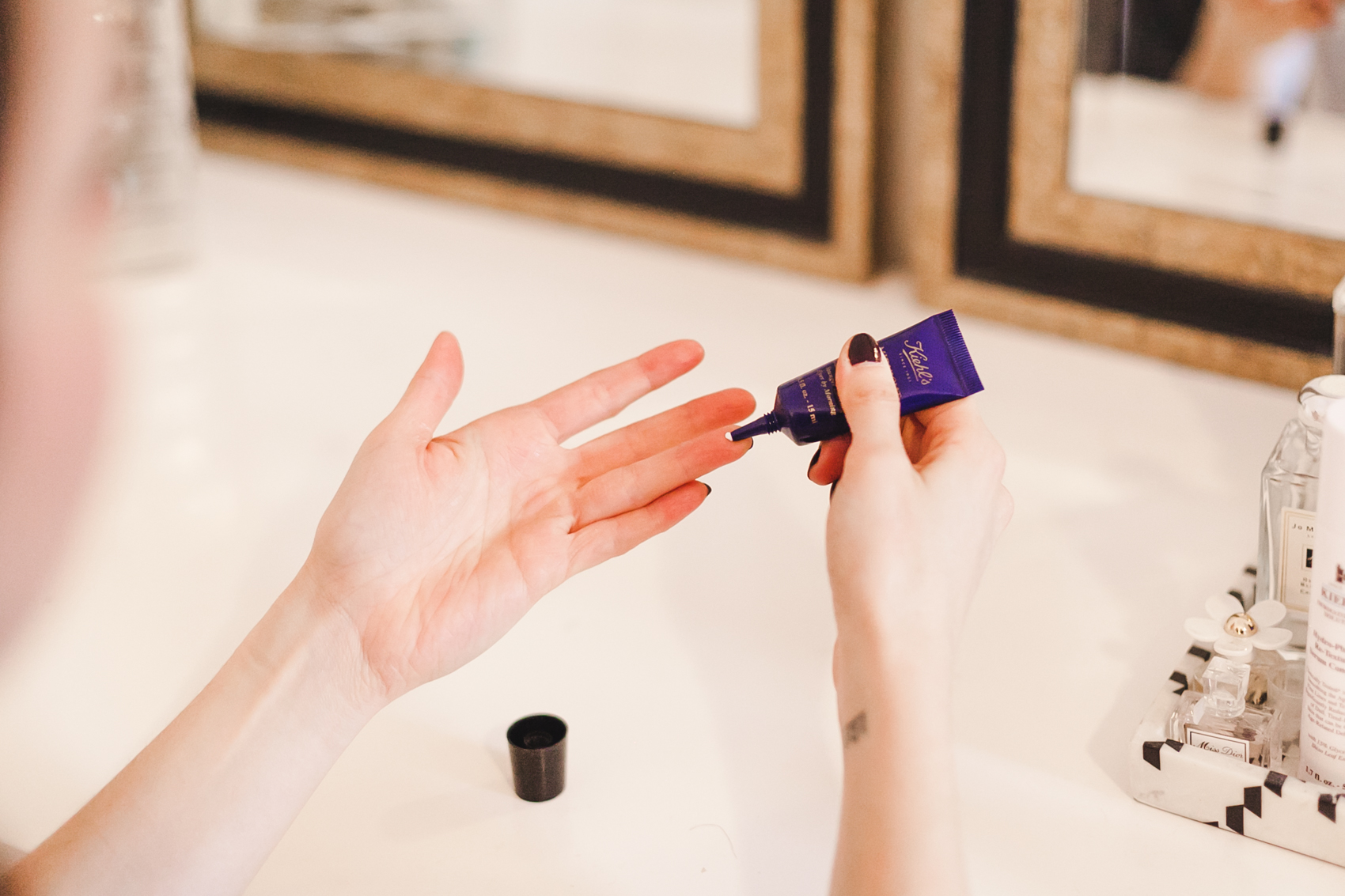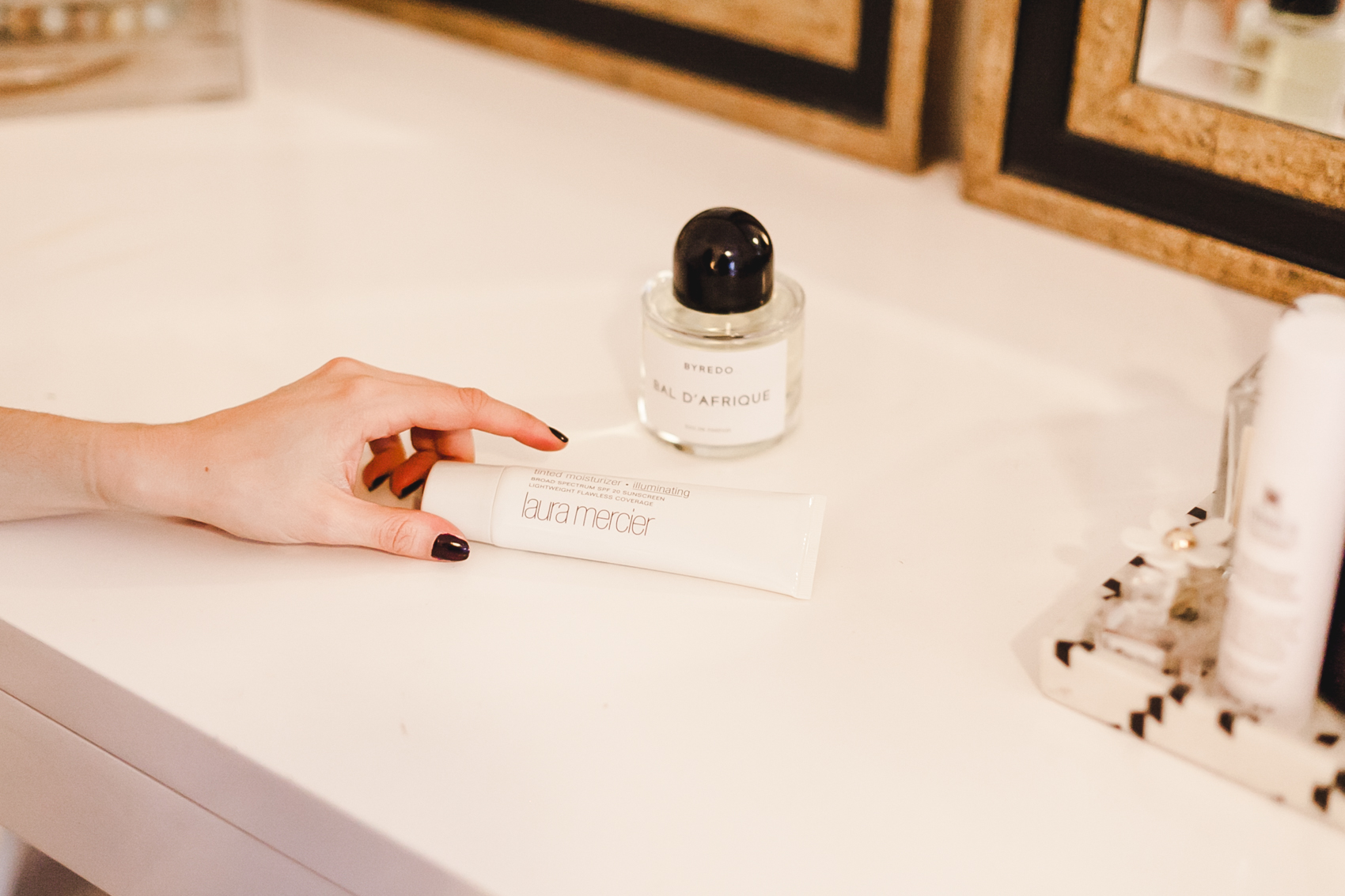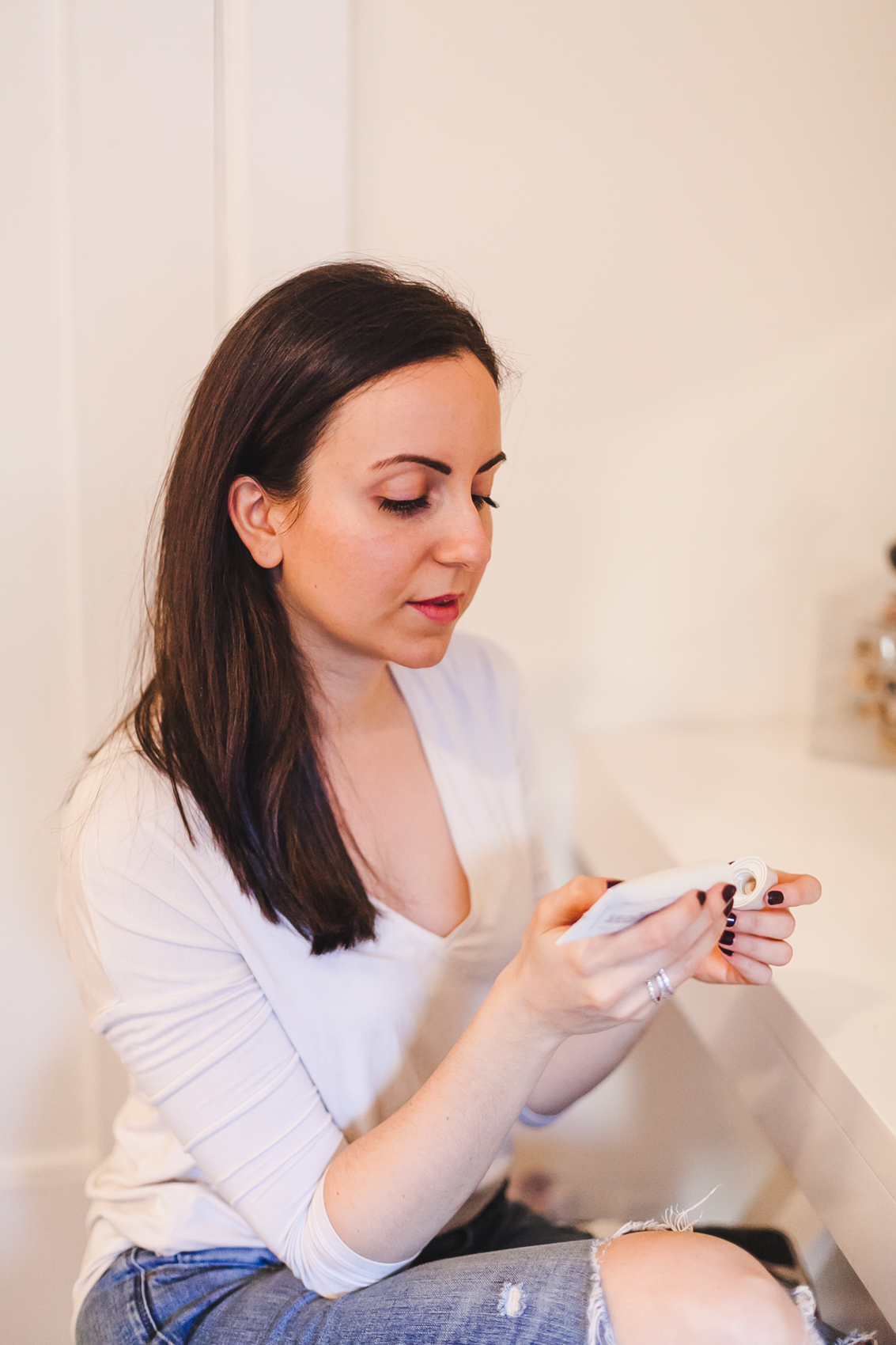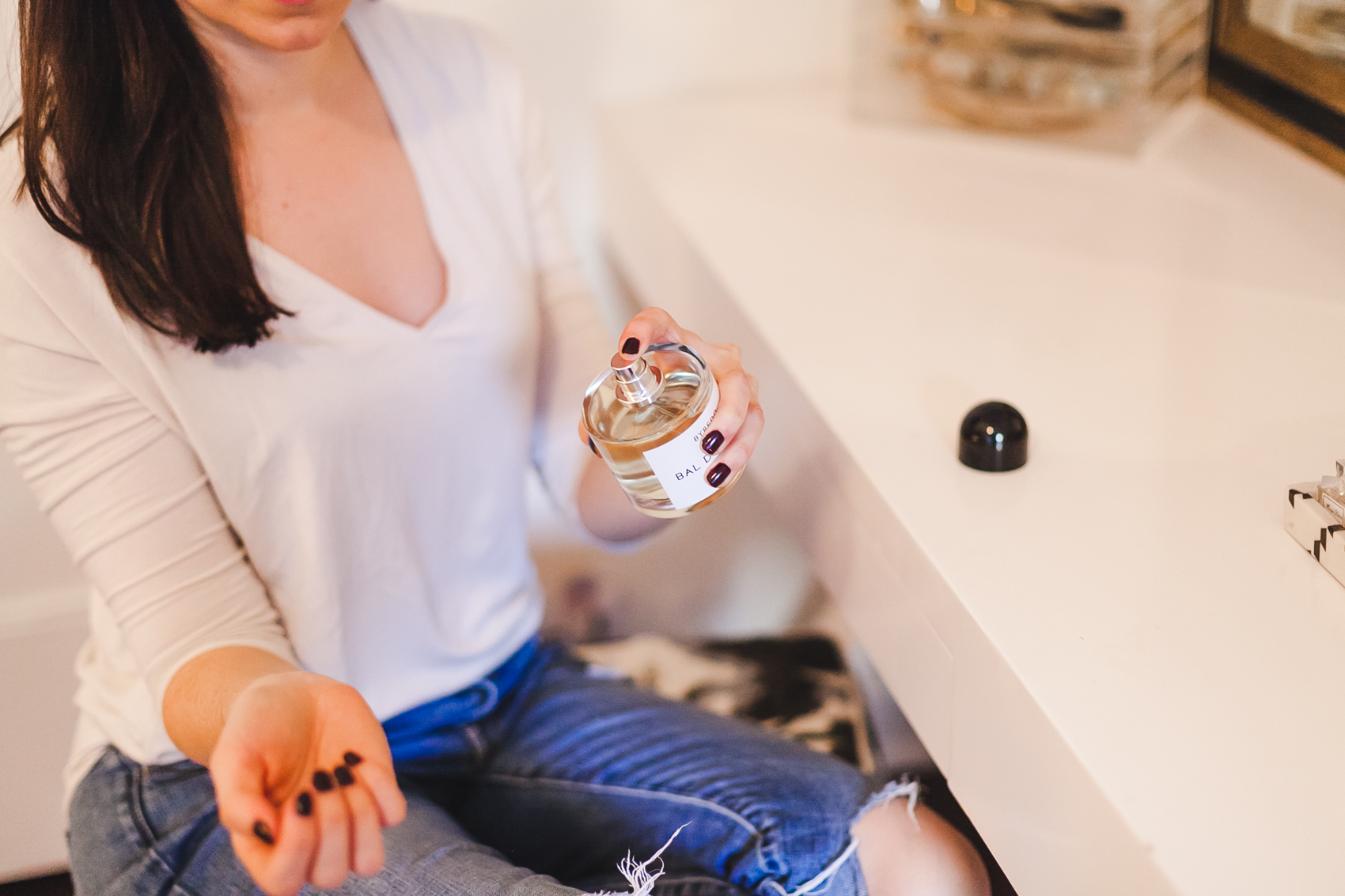 When I was little, my grandma would peel cucumbers so that I could rub them on my face. Occasionally, she would throw in orange peels for extra vitamin c, too. She never wore makeup, my grandmother, and would always be mistaken for 20 years her junior. She would pinch my cheeks to give them a natural flush- or even tell me to go outside when it was cold so that they would get rosy. I've never been one to wear a ton of makeup, to this day my routine consists of only a few daily products.
---
WINTER SKINCARE ESSENTIALS
Kiehl's has been a long-time favorite brand of mine. They have products that not only work, time and time again but are at an affordable price point compared to similar brands on the market. After first using their Rosa Arctica cream, which is still a favorite, for those blistery, cold winter days and nights, I decided to add a few more products to my rotation. The plumping serum does just that, plumps, and also decreases any visible lines. After using my SK II essence, this is what I put on first in my nighttime routine. Two small pumps is all it takes to cover your entire face. It goes on smoothly and feels incredibly light. Next, I reach for my midnight recovery oil and as you know, I swear by oils. My face simply drinks them up. I love the calming scent. I wear the oil only at night and it let's me wake up dewy and completely hydrated.
The Sisley black rose mask once a week, generally after exfoliating my face and leave it to set overnight. It's been coined the fountain of youth. It has the faintest smell of roses, not over-powering but lingering enough to feel decadent and it feels extra luxurious on. This mask was a splurge, but a little goes a long way. It's intended to revitalize, soften and hydrate. I always make sure to slather it on my neck, as well, since that's generally where we show the first signs of aging.
I've tried my fair share of facial mists and this one has to be my favorite. Tatcha's Luminous Dewy Skin Mist rings true to it's name and I love how hydrated it makes my skin feel. It has a slight scent and while it's adding hydration to my skin, it's also fighting aging.
SKINCARE, HAS BECOME A RITUAL I LOOK FORWARD TO, BOTH DAY AND NIGHT. WITH WINTER QUICKLY APPROACHING, AND ALONG WITH IT ARCTIC TEMPS AND DRY AIR, IT MADE SENSE TO PROACTIVELY SHARE MY WINTER SKINCARE ESSENTIALS. MY FAVORITE PRODUCTS THAT ARE IN REGULAR ROTATION AND THAT DO WONDERS FOR MY SKIN – LEAVING ME FEELING HYDRATED AND DEWY. 
At the end of my night-time routine, I use Dr. Jaart's water-max sleeping mask. It's a light gel and it goes on smoothly and feels incredibly refreshing. It's meant to literally lock in the moisture and create a barrier on your skin while you sleep. It helps boost elasticity and it has a lovely scent of essential oils to help promote sleep. Think of it as a therapist for your tired and fatigued skin.
The last but most important step, in my opinion, is a good eye cream. I loved the midnight recovery oil so much that I purchased the eye cream, too. It has the same, calming scent and almost liquefies when you massage it on. I always use my ring finger, as it's the most delicate for your eye area. Make sure to apply your eye cream in circular motions.
---
MAKEUP
Laura Mercier luminizing tinted moisturizer has become my new go-to for day makeup. As you know, I don't wear any foundation or powder but I do prefer to give my face a bit of color and to even out my skin tone. This happens to have best of both worlds, while adding a natural glow. It also has spf which is critical for daily wear without feeling heavy or weighing down the skin.
A new scent: Byredo's Bal D'Afrique. After wearing Gypsy Water religiously, I decided to add something a bit heavier for my winter scent. Bal D'Afrique is inspired by Paris in the late 20's and it's obsession with the African culture. With that, the scent has notes of neroli, African marigold and Moroccan cedarwood. It's complex but not overpowering, slightly sweet and spicy, and incredibly sexy. A unique and feminine scent that I've received countless compliments on.
---
SHOP MY ESSENTIALS BELOW ▼

Photos by Jennifer Coffey Photography