While most of my travel tends to be overseas, I really wish I would start exploring a bit more of my own backyard. As soon as the air turns cooler and the holidays quickly approach, I imagine myself sneaking away to a colonial cottage, somewhere on the East coast and hiding out for a long weekend. I've got my eye on quaint Williamsburg; a city that is rich in history but also the perfect excuse to enjoy in a delicious food scene and sleep in.
Packed in a small, weekender bag, I would hop a flight with only a few pieces of cozy clothes. I imagine waking up early in this adorable, colonial-style kitchen, clad in neutrals and exposed wood beams. I would brew a fresh pot of coffee and sit down and reflect on this past year and my aspirations for 2017. Quiet moments of reflection.
It would take just about all the energy I could muster to get me out of the chicest, silk pajamas but a sweet and savory brunch would do the trick. I would venture out in the middle of the day, exploring the historical city, covered in a fresh blanket of snow. Admiring and eyeing all the colonial architecture, day-dreaming of which one I would call home. Perhaps, I would even wander into one of the art galleries, soaking in the color and energy of the paintings. There happens to be over 30 in the Williamsburg area. By the end of the day, I might even find myself at a wine and chocolate party at MAD about Chocolate before I retreat back to an evening fireside.
Doesn't it sound like the perfect weekend getaway?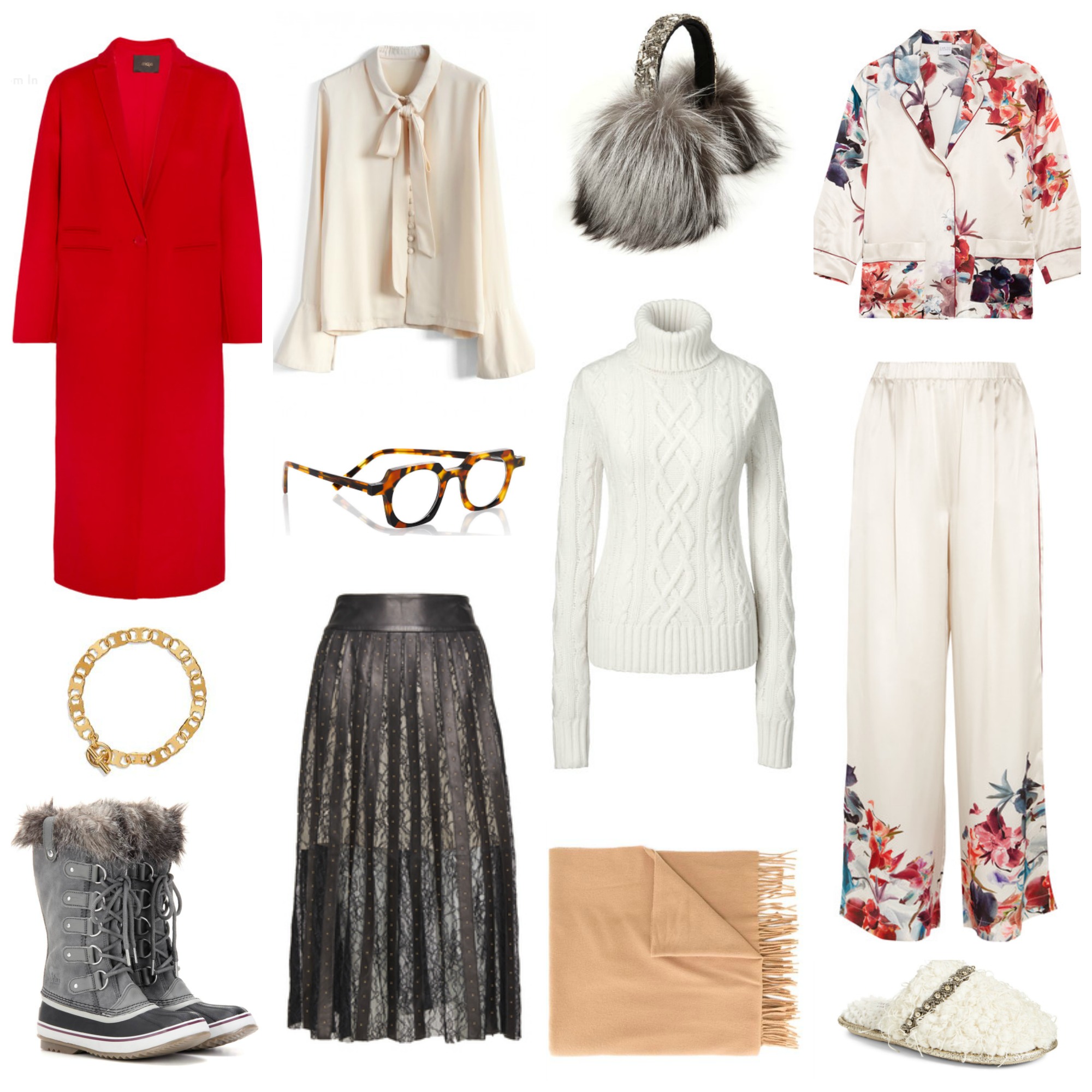 Shop the look below ▼