Panic mode has arrived at the Frigelis-Puaca residence. No matter how organized I am and well-prepared, I always tend to forget something essential for our trips. * Take for example my trip to Egypt and the Dead Sea- of all things, a bikini did not make it in the suitcase.  Nevertheless, I am still holding strong to my OCD ticks and creating lists left and right. My goal is to travel for ten days on a carry-on and take one large suitcase for all the shopping we plan on doing.
Here's how I plan to do it…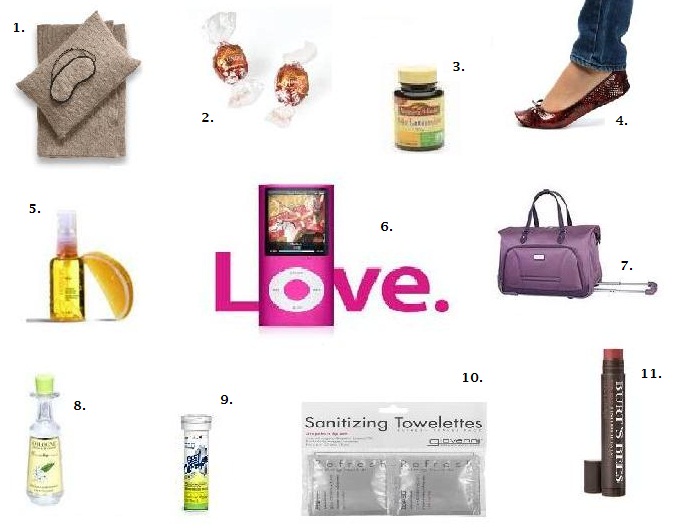 Cashmere Travel Set // Lindt Peanut Butter Truffles // Mealnin Pills // Footsy Rolls // Herbalife Vitamin C Face Quencher // Ipod // Ellen Tracy Carry-On // La Colonia Agua de Naranja // Herbalife Best Defense //  Sanitizing Hand Towelettes // Burts Bees Tinted Chapstick
The above items are essential to any trip I take; whether it be an impromptu weekend getaway or jet-setting across the pond. I do not, repeat, do not leave the house without the following. These small and basic items make even the longest flights seem bearable, and that in itself, is priceless.
After my essentials list, I have a generic list that includes clothing, toiletries, gadgets and any miscellaneous items. I keep this on hand and tweak accordingly by trip; that way I don't have to make a new list each and every time. I always find articles like this one helpful, and try to incorporate as many tricks as possible for travelling light and carefree.
I recently stumbled across this fabulous packing list from A Pair & A Spare Blog . This does mean however; that I would have to photograph each and every article of clothing.  Time and patience are limited for this current vacation, but in theory I love the idea and plan to start using a similar technique moving forward. Hint, hint: future trips planned!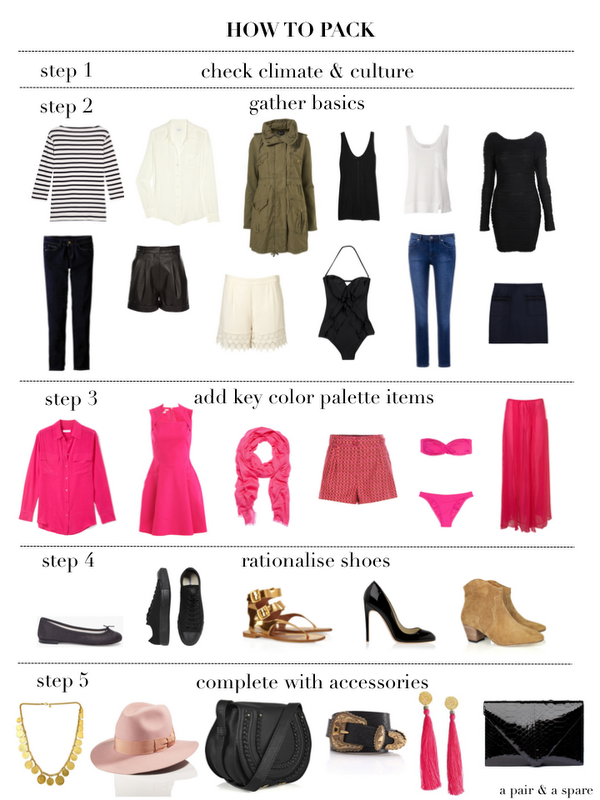 What are some of your travel essentials? Do you have any tips that make packing a breeze?