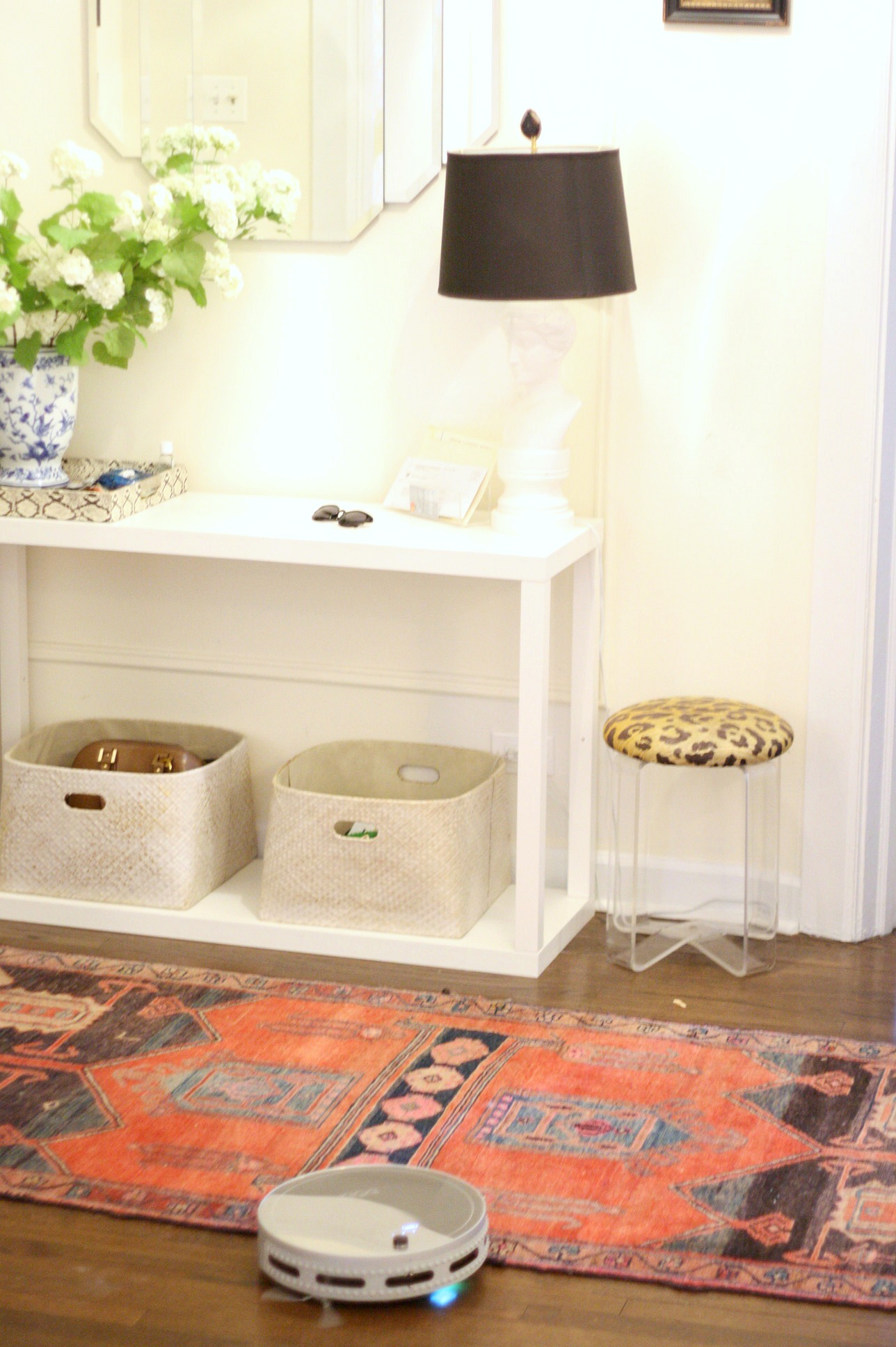 I can finally say that Spring is here- which means the wardrobes are being swapped out, the windows are open and Spring cleaning is in full effect. I remember when I was little, Spring cleaning was a big deal at my house. My grandma would open all the windows, even if it wasn't as warm and sunny as it should've been, and we would take off all the curtains and take them outside to freshen up. I loved the combination of the smell of windex and flowers from our lilac trees in the backyard. This annual ritual made me hopeful and excited for a new season. Summer was around the corner, which meant I would be on school break in no time. The ease and simplicity of childhood. Am I right?
As an adult, I don't get the luxury of long-extended Summer vacations and my Spring cleaning is kept to a minimum. When I had the opportunity to give the new bObi pet vacuum a try, I immediately thought…time saver! I could refresh my whole home while it vacuumed the space. You guys, this has saved me so. much. time! The best part? It sweeps and mops, too! Granted, Palmer might not be best of friends with our new "pet", but I happen to love bObi! Every Saturday morning, I turn it on and it does it's magic. It's extremely easy to use and it has such a sleek and slim design, that it's not en eyesore when it comes to leaving it out in a main area of the house. When it's done, it returns back to it's "home" to charge up, or juice as the button is called. You can set up perimeters, or let it simply do it's thing. Game changer. I honestly can say that I now have more time for brunches and blogging on the weekends. And is there really anything better than having a clean home and more time to enjoy it!
bObi Pet provided free product in exchange for this post. All opinions expressed are my own. Thank you for supporting the brands that keep this blog going!