Welcome!
NoMad Luxuries is a source of inspiration that covers everything from travel and interior decor to style and food. I hope to encourage people to celebrate the little luxuries in their everyday life.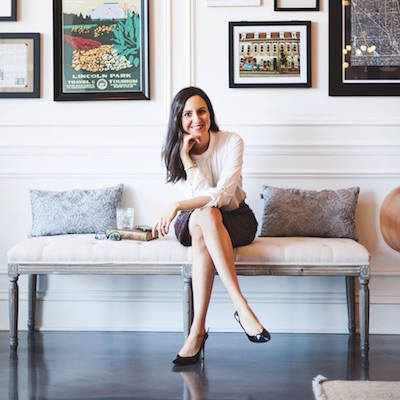 About NoMad Luxuries
NoMad Luxuries began as a creative outlet for Yana to document her recent travels and the decorating of her new home. What began as a hobby, quickly turned into the concept behind the lifestyle blog.
More than a blog, NoMad Luxuries is an aesthetic and lifestyle that encourages you to enjoy in the luxuries of everyday life. The goal of NoMad Luxuries is to continue to inspire readers through travel, interior décor, style and food, all while maintaining a global perspective. A "virtual passport" written with whit and creativity to inspire.
Welcome!
Stay Connected
nomadluxuries@gmail.com
Meet Yana
As a little girl, Yana spent her Summers in a small rural town in the south of Greece, where her passion for travel blossomed. She took every opportunity to explore new cities; from exploring the Pyramids of Giza to navigating the winding streets of Rome and drinking mint tea with Bedouins in Petra. She was constantly inspired by the beauty of these places and the way of life in each destination. Her hunger for different cultures and the pursuit of the unknown, while living a well-curated life, has fueled the concept behind NoMad Luxuries.
Yana Puaca lives in Chicago with her dog, Palmer, where she recently purchased her first home. When she's not blogging at NoMad Luxuries, you can find her globe-trotting, curating and selling vintage furniture and helping clients create beautiful spaces.
Yana's Luxuries: flea markets ⋅ dark chocolate with sea salt ⋅ fresh flowers ⋅ brunch dates ⋅ yoga poses ⋅ foreign flicks ⋅ the beach ⋅ a fresh manicure ⋅ passport stamps ⋅ vintage jewelry ⋅ languages ⋅ and boss nova
NoMad Luxuries has worked with brands both large and small, and has been featured on sites like The Everygirl | Apartment Therapy | Home Depot | Style Me Pretty | Chairish.
Interested in working together? NoMad Luxuries offers several types of partnership and advertising opportunities for brands and companies. Please contact, nomadluxuies@gmail.com.