Well hello loves! Do I have something special for you today…
Our new condo is still a work in progress. The major renovations (for the time being) have been finished, but my DIY lists keep getting longer. I'll even sometimes get a whiff of paint or wood stain and I'll be reminded that, while it's feeling more 'homey' by the day, we've still got a long way to go…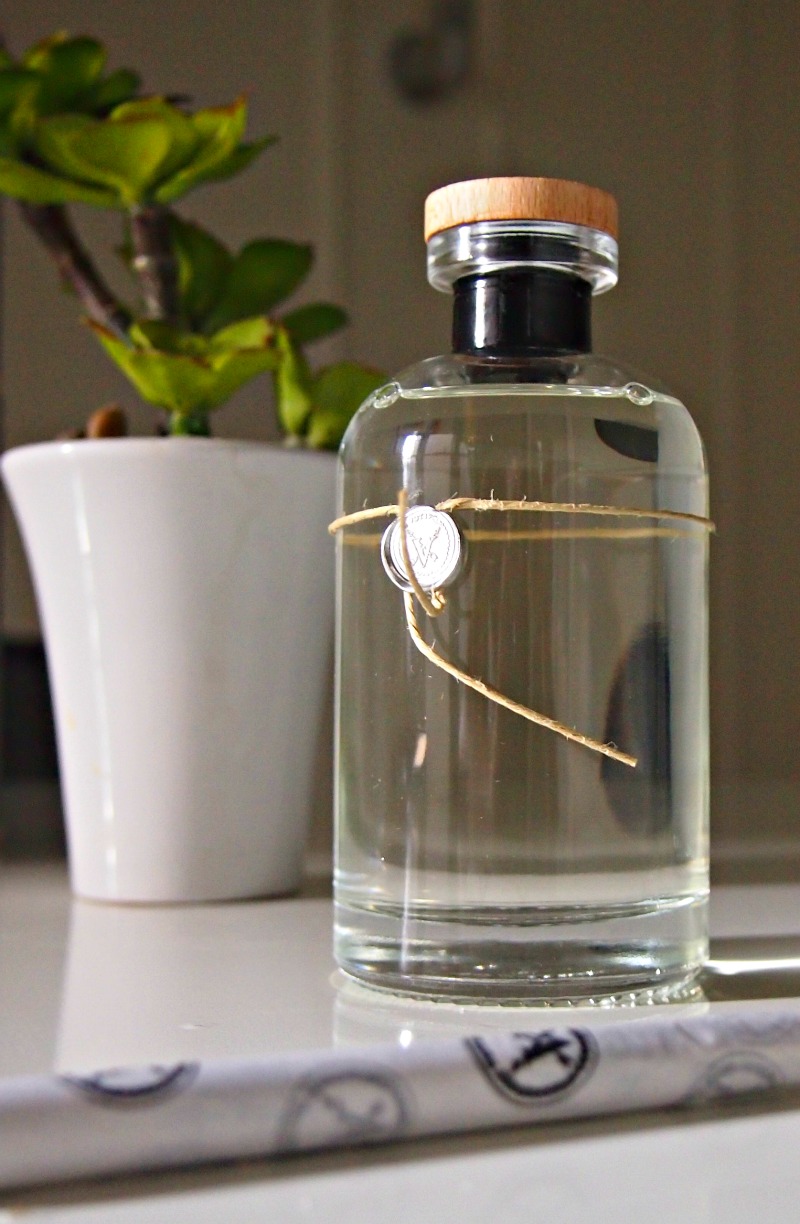 I want to walk through our door and be greeted by an inviting scent- you know, like that new car smell? I want, well, a new home smell. So, I teamed up with Votivo and gave their reed diffusers a try. Since it's Spring, or at least it's supposed to be, I wanted a light and refreshing scent. I ended up with two fragrances from Votivo's new Spring Collection- Jasmine Neroli and Azure Garden.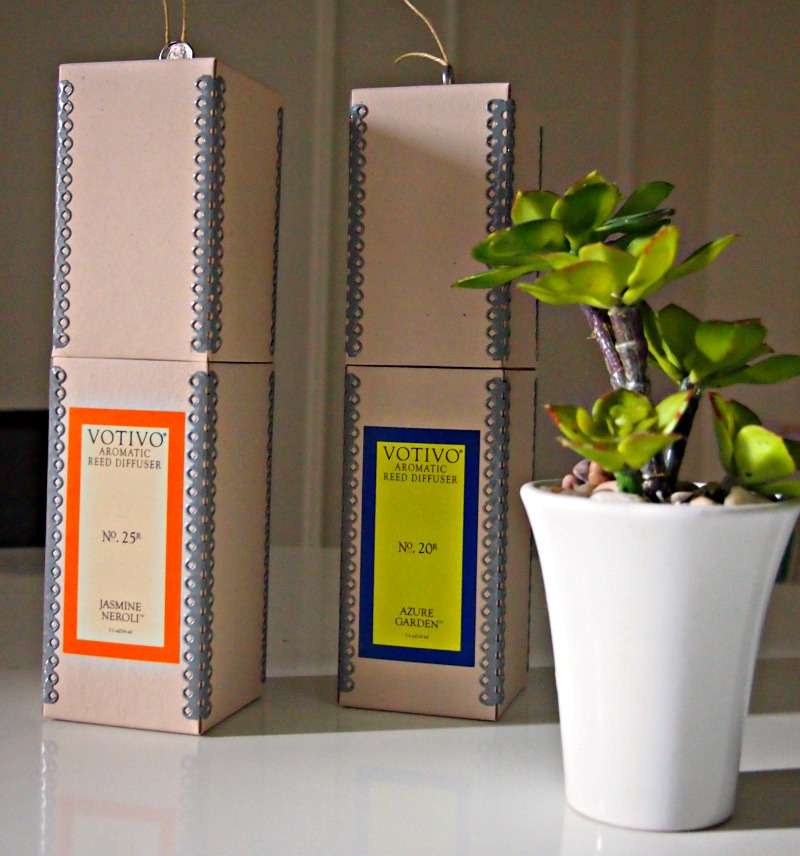 I use Jasmin Neroli for our entry way- its fragrance is inspired by lush orange groves and exotic flora while balanced with wood notes and sweet vanilla. Hints of tuberose make this scent extra mysterious. It's feminine yet sultry and fresh. Now, whenever I walk into our home, I feel like I've entered a private retreat. Often times, my mind drifts to Moroccan orange groves and burning incense. After a busy day at work, things immediately slow down and embrace me. Come in and stay a while it beckons…I don't mind if I do.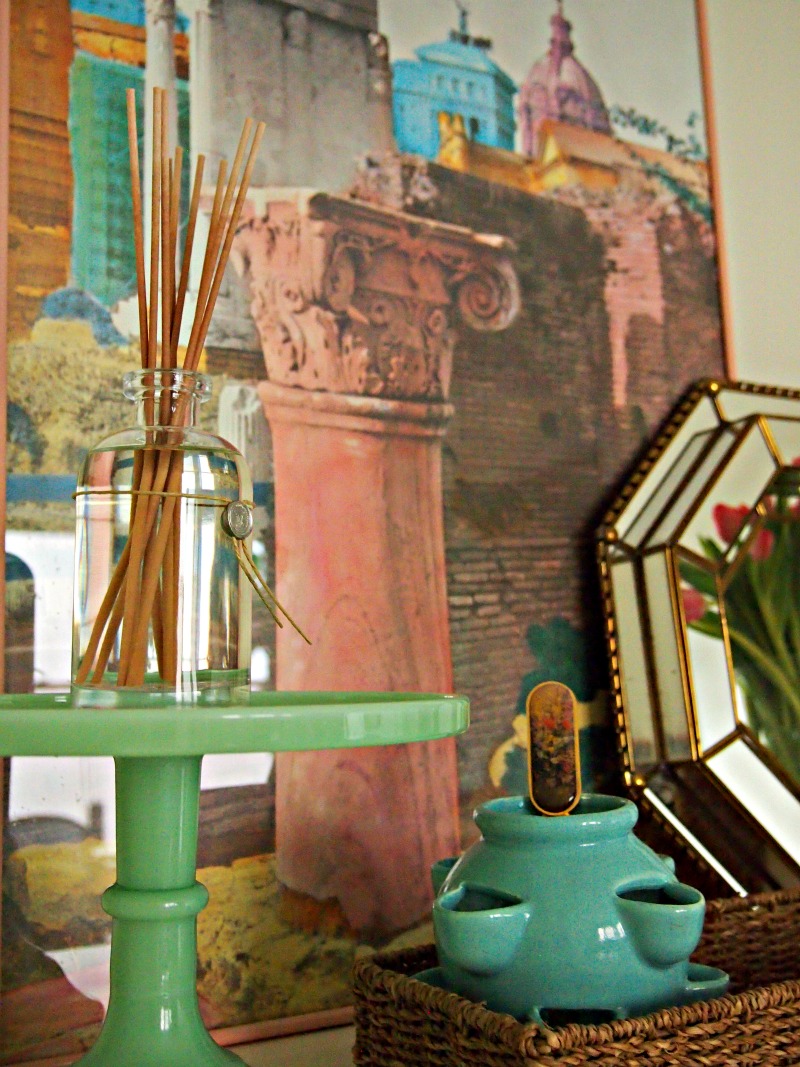 I have it on my jadeite cake stand styled around a vintage art print of Rome- taking me back to my days of living in the Eternal City. The spring colors on the console table are as fresh as the scent itself!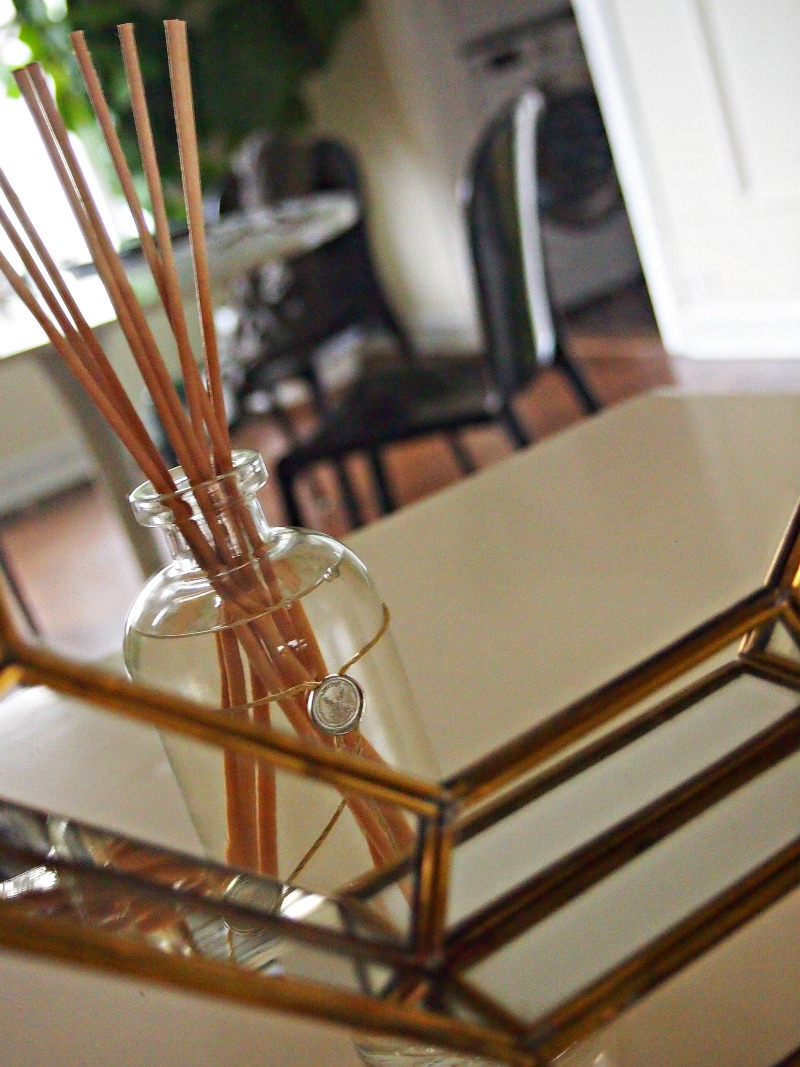 Smoke and mirrors…
Since our bathroom is on the smaller side and we on only have one, I wanted the space to feel light and airy. Azure Garden is the perfect subtle scent that doesn't overpower the small space. Notes of dewy grass and blossoms play off the hints of teakwood. Azure Garden instantly creates a tranquil and calming atmosphere; perfect for relaxing baths and mental escapes of blue skies and green fields.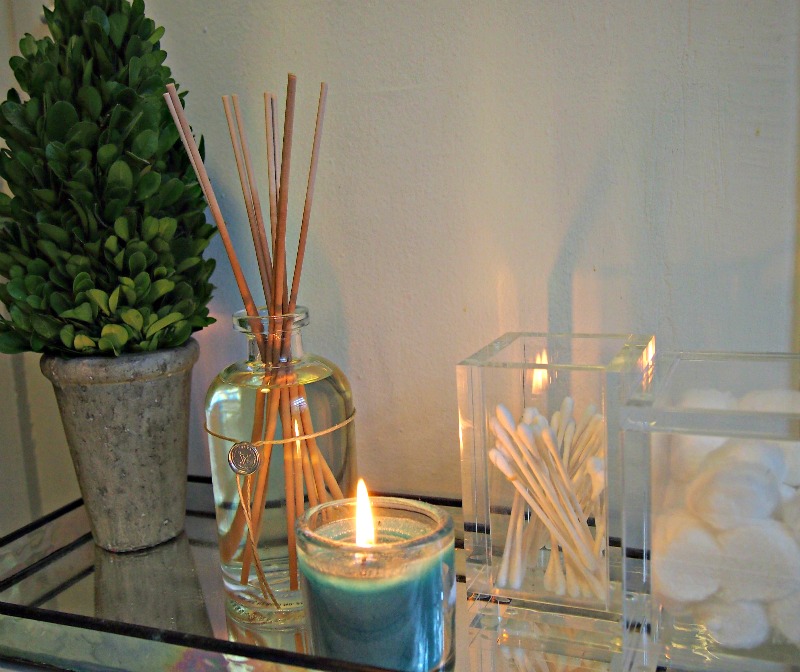 My Votivo reed diffuser sits atop a mirrored glass tray next to a boxwood topiary and lucite storage.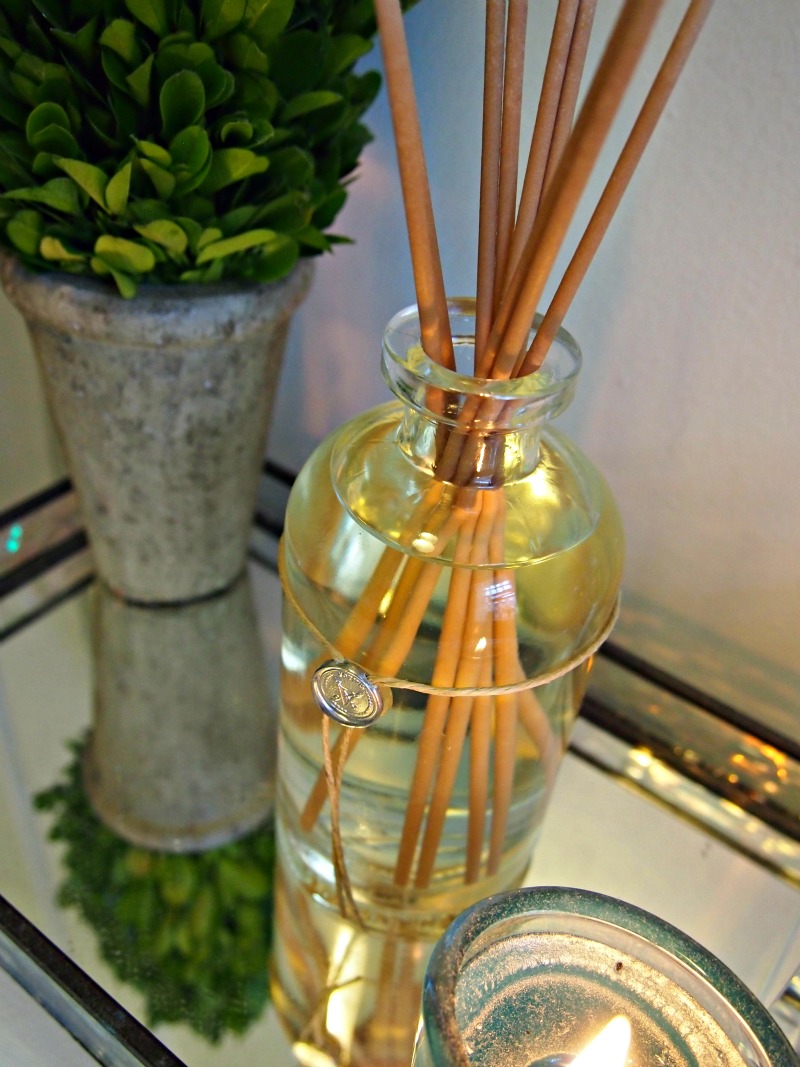 Paired with unscented candles to give off a soft glow.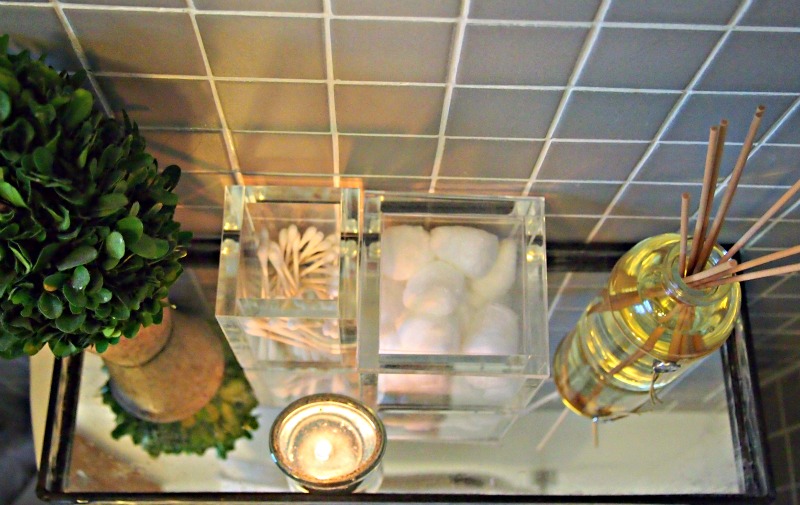 The mirrored tray reflects the light and creates the illusion of a larger space.
Now for the important stuff: Votivo is kindly offering one winner the chance to win their own reed diffuser in their favorite scent to NL readers!
Here's what you need to do to enter:
1. 'Like' NoMad Luxuries on Facebook.
2. 'Like' Votivo on Facebook.
3. Finally, hop over to the Votivo site and choose your favorite Votivo fragrance/product. Leave a comment back here, describing how you would incorporate the fragrance into setting the mood or atmosphere for a space in your home.
Contest ends a week from today, Wednesday, June 12th at midnight.
Good Luck!
Y