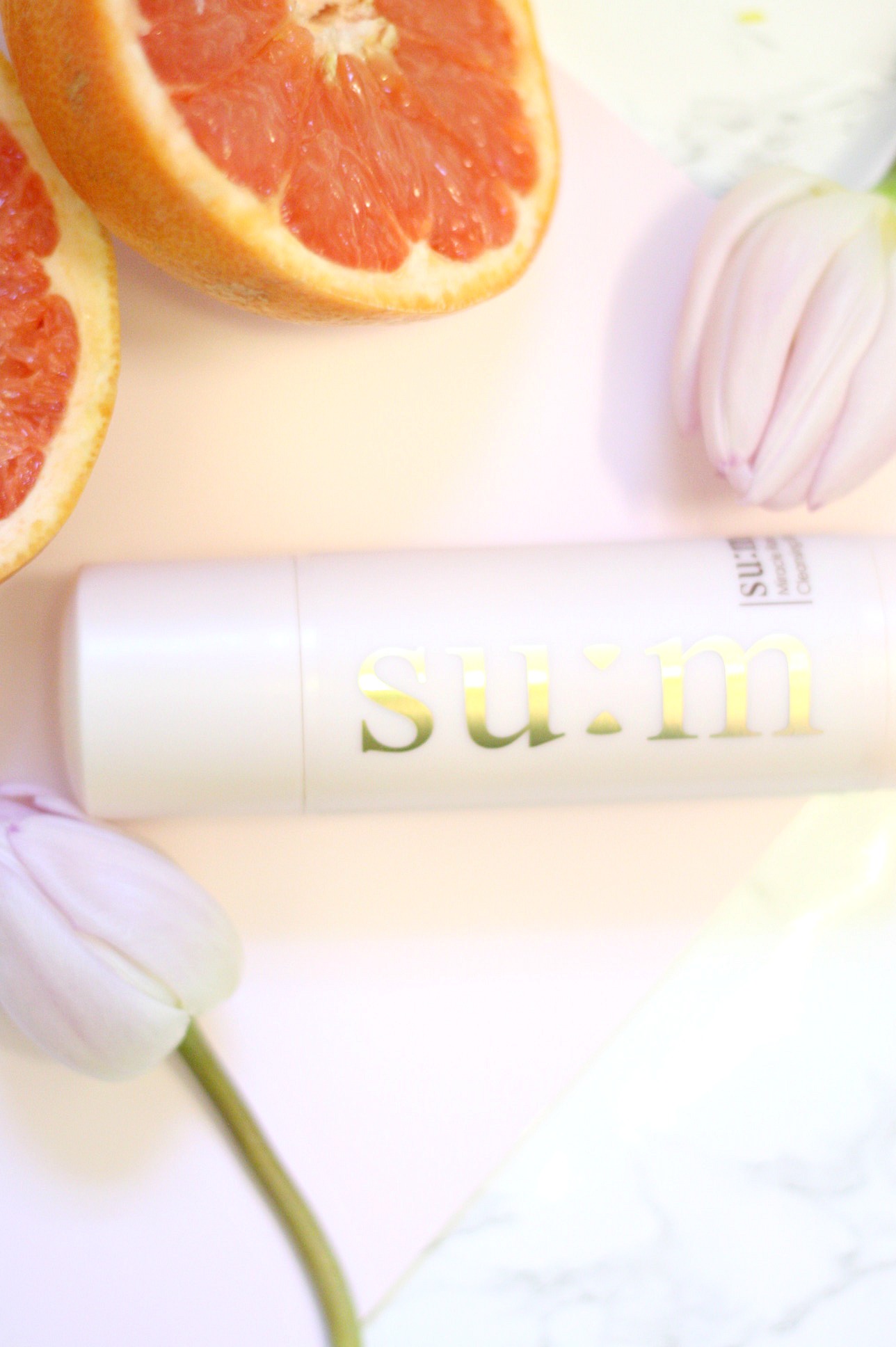 Am I the last one to hop on the Korean skin-care train? I've been reading about it all over the web and decided I needed to test some of these products out! I'm not sure what sold me first on the SU:M37 Miracle Rose Cleansing Stick. Was it the fact that it's a cleansing stick? Or how about that it smells like roses? It might even be the word miracle… Nevertheless, I'm obsessed. I had ordered it a few weeks back and had to patiently wait since it was on back order and sold out everywhere. It finally made it's way to me all the way from Korea and my nightly skin care routine has become something I look forward to!
Let's talk functionality, shall we? How brilliant is the stick concept? For all you travelers out there, you know what a pain it is to find a way to bring along your entire skin care routine and still stay under 3.4 fl oz. You don't have to worry about spills or any mess with the stick concept. Not to mention, the packaging is pretty and well, that's important.
So, what's so special about it? Oh, you know… it's hypoallergenic, so it's great for all skin types. It's made from 90% natural ingredients. I'm talking rose water, lemon peel oil, olive oil, coconut oil and fermented damask rose extract to name a few. Did I mention it smells like a bouquet of roses? And it leaves your skin feeling clean and soft.
It makes the whole experience of washing your face ultra luxurious. The bits of rose petals in the stick gently exfoliate my skin while the actual cleanser creates a rich foam and feels silky smooth. Yah, I'm hooked. I already ordered a second one in case I run out. No time to wait for airmail!