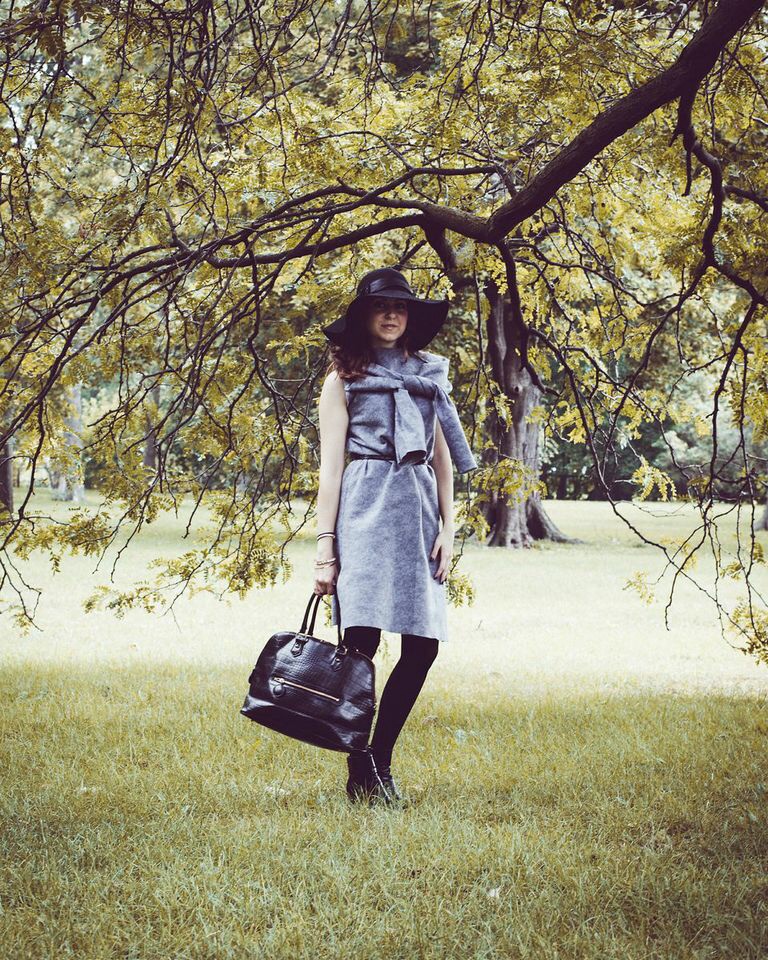 Dress: c/o Sister Saviour// Booties: Aldo Black Collection, old (similar) // Hat: Jessica Simpson from TJ Maxx //Purse: LK Bennet, old (similar) //Earrings: Vintage
Good morning! This week at NoMad Luxuries, posts might be all over the place but bear with me. Since I left you all high and dry last week with an outfit post, this Monday instead of an obsession, we're going to be debuting the second part of the Sister Saviour collaboration.
Similar to last week's post, this dress has sleeves that can be worn or tied in front. I was really digging this new concept and wanted to take advanatge of the unseasonably warm weather we were having. The dress is from felt and is so comfy and cozy. The dress is a bit boxier, which I love, but I cinched it with a belt and threw on a floppy hat. Black booties and tights kept me warm and I threw on some gold baubles. Jennifer and I went for a bit of a hike through the woods to get these shots and I just love all the colors of Fall!
Check out the rest of the photos by the fabulous Jennifer Coffey…
All Photos: Jennifer Coffey Photography//Styling: Yana from NoMad Luxuries
To see out more photos that didn't make it on today's post, check out my Pinterest Board!
Xx
Y