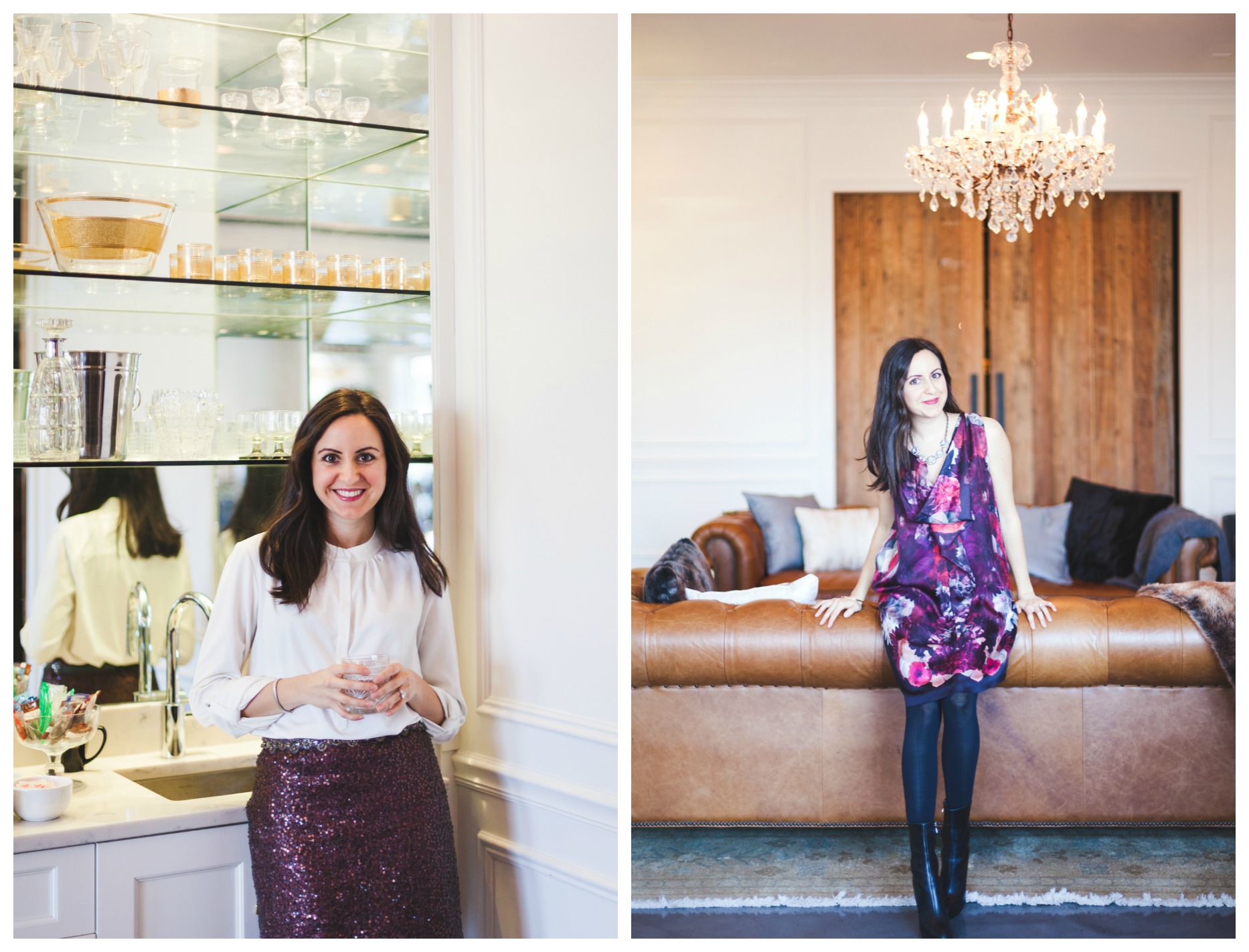 I recently wrote about marsala, the Pantone color of the year and realized I happen to have quite a lot of it hanging in my closet! With a lot of travel planned in 2015, I planned two outfits that were both professional, fun and comfortable. They would be able to take me from an all-day conference to cocktails and dinner.
I told you I wear sparkles…on occasion. This J.Crew skirt, in all of it's glittery glory, was paired down with a simple and elegant Tahari top. The ivory pairs perfectly with the deep marsala and I love how the two compliment each other. I added one of my favorite belts to date, that brought out the blue undertones of the skirt. Simple gold jewelry, a black pump and a wine-stained lip finished off the entire look. I tousled my hair so that the look wasn't too prim and proper.
This dress was purchased on MAJOR sale at Nordstroms Rack and I love it so. The big and bold flowers, the berry-colored hues and the shift of the dress is dramatic and yet modern, all at the same time. I've belted this dress before and it works just as well as leaving it loose and flowy. I added a pair of black, opaque tights and ankle booties for a true winter look. Along with a statement necklace to accent the low-cut top. This Banana Republic necklace gives a vintage touch to the entire outfit.
Look 1: J.Crew Sequined Skirt (this one is a steal!) | Tahari Top (similar) | Black Patent Pumps (love these too!) | Anthropologie Belt (similar)
Look 2: Leif Dress (loving this one, and this one) | Prada Booties (similar) | Banana Republic Statement Necklace (love this, too!)

Thanks for reading! Xx
Photos by Jennifer Coffey Photography
So, I officially want to live at The GuestHouse Hotel! A big thank you for their hospitality!