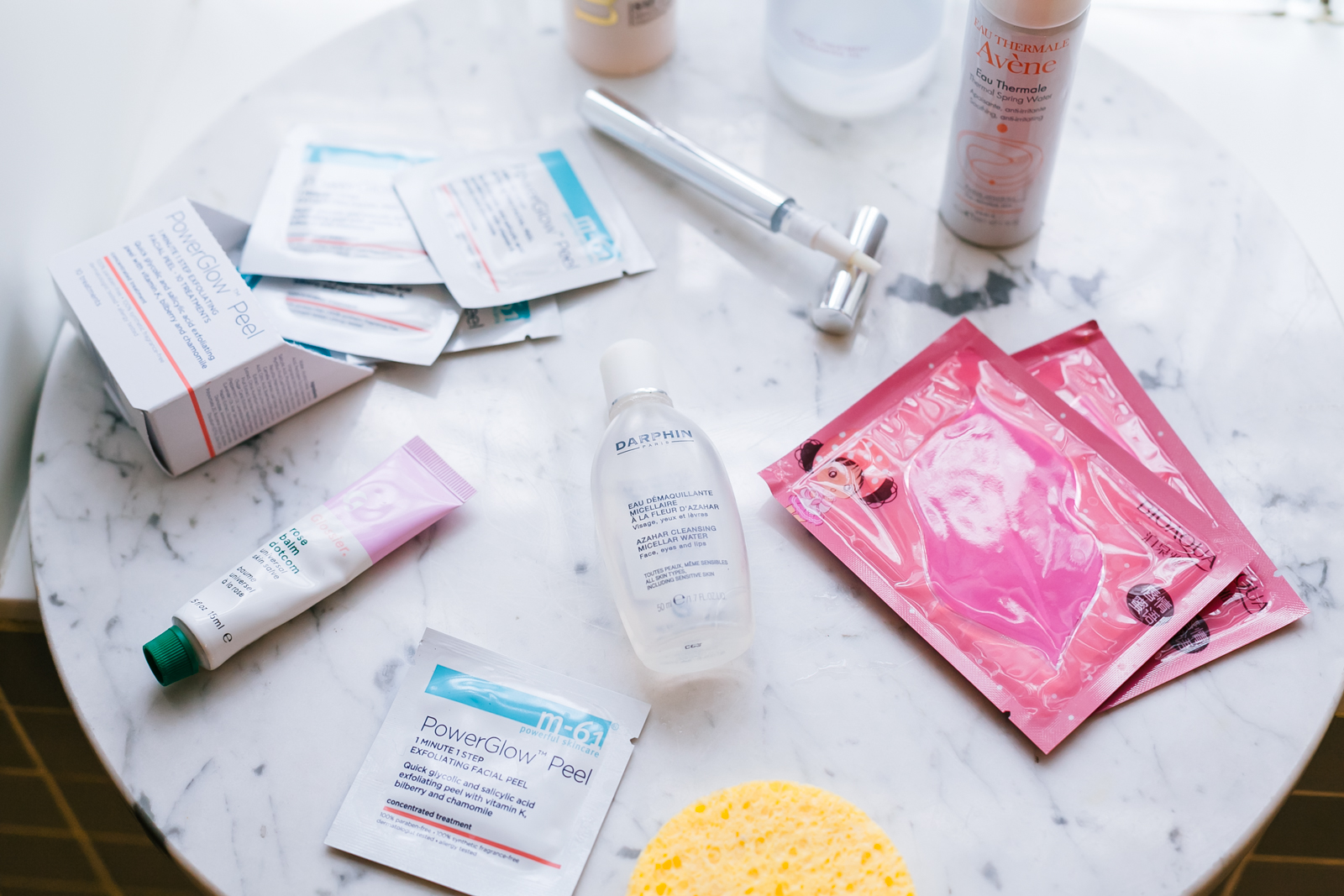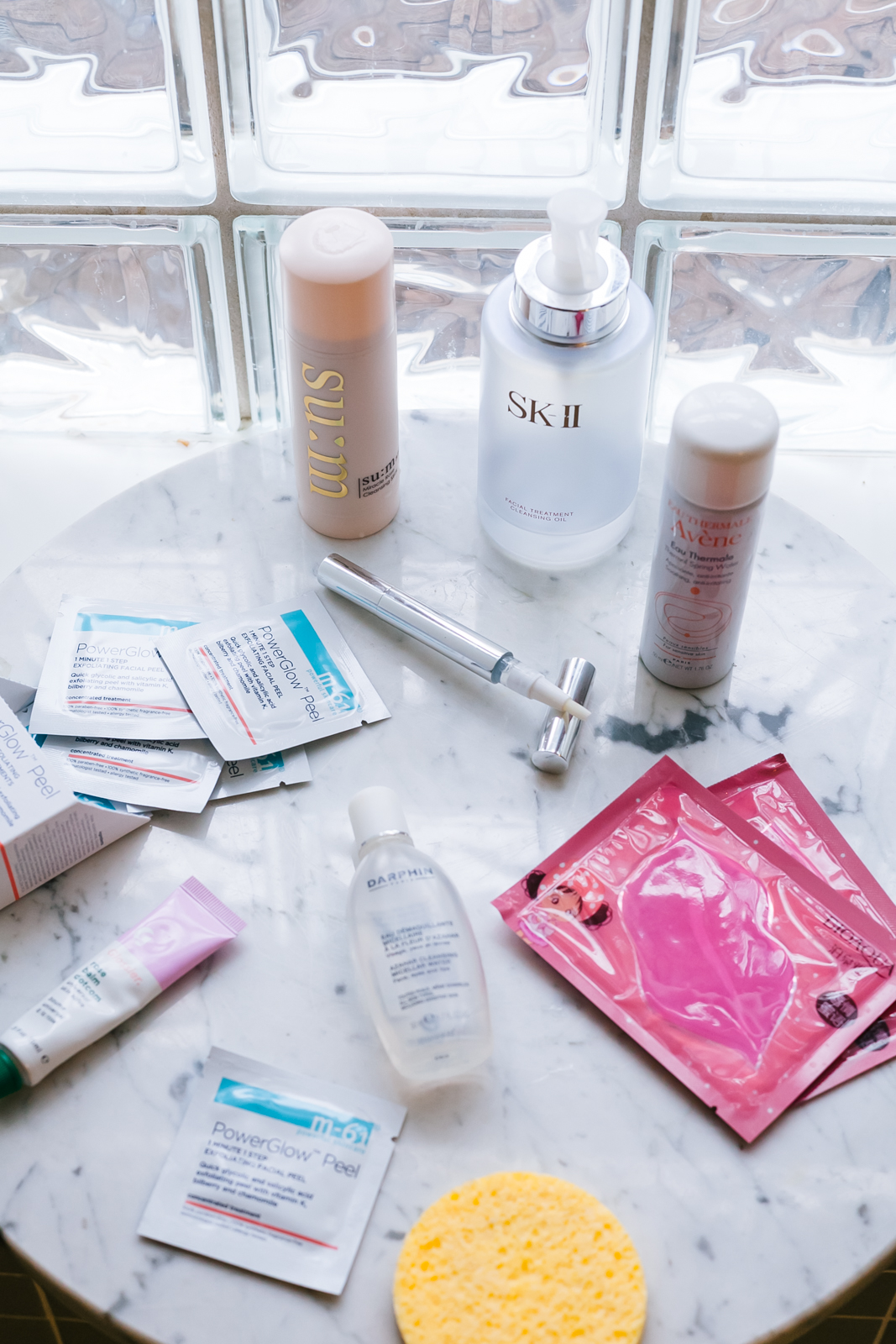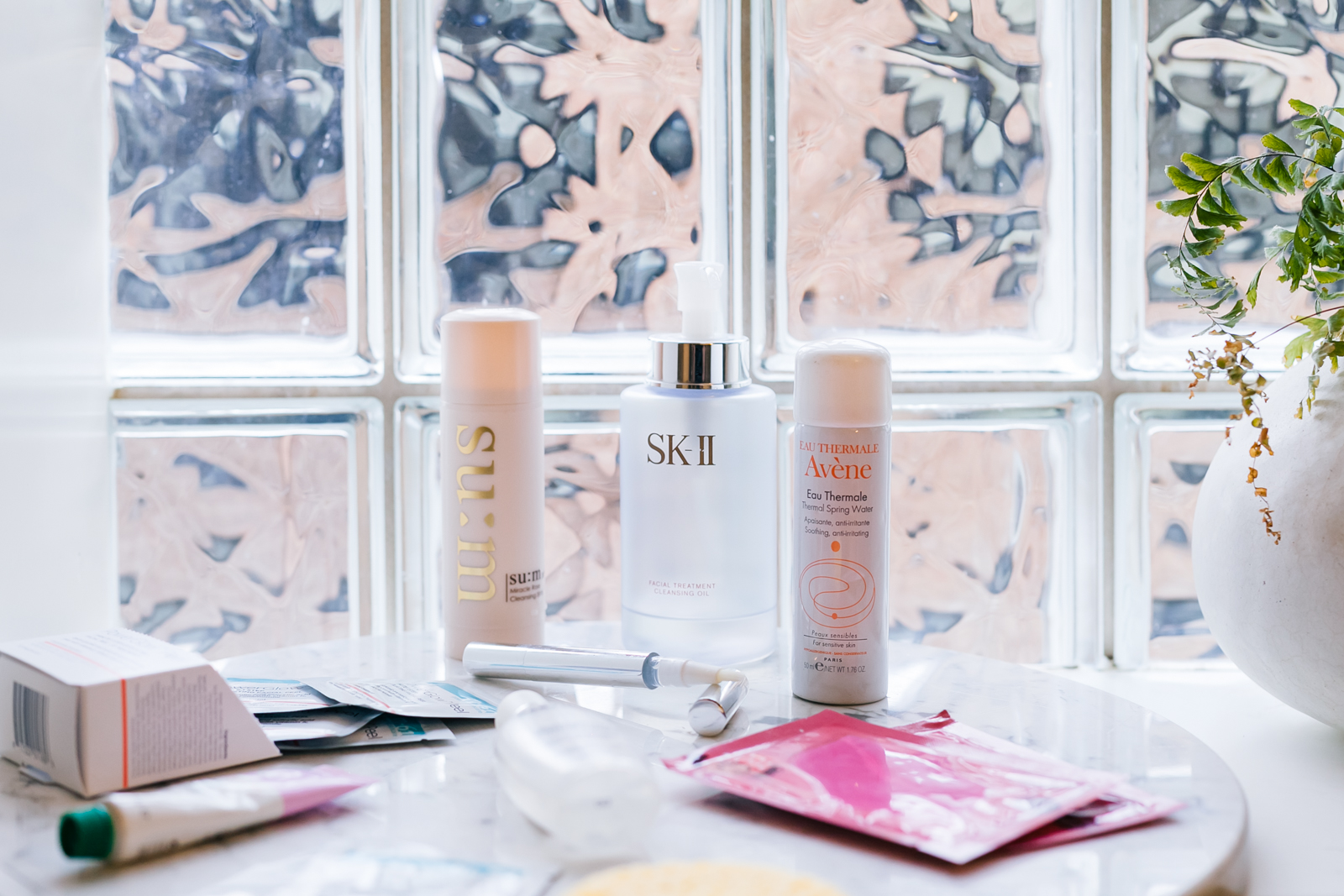 As a young girl, my grandmother would hand me cut cumbers and orange peels, not for the snacking you so expect, but rather for slathering on my face. I remember, she always looked so youthful; her skin completely a false representation of her age. Makeup? I tend to be impartial to, but skincare, that I will research, continuously test products and always make time for in my daily routine. Prevention, ladies. And so, I hoped to share a few of my favorite products this month that I've been thoroughly enjoying.
SK II Oil Cleanser
Oil cleansers are a great way to get rid of all of the dirt and impurities that build up throughout the day. Not to mention, they happen to be less abrasive but even more effective at cleansing and leaving your skin moisturized. SK II is a brand that I continuously swear by! I love the light scent of this cleanser and how moisturized it leaves my skin. Not oily, moisturized. There's a common misconception that oil cleansers aren't for oily or acne-prone skin. Quite the opposite, actually. It's especially recommended for "troubled" skin, sensitive skin…really all skin types. Not to mention, removing eye makeup has never been easier!
M 61 Power Glow Peel
I came across this product as I was purchasing another skincare product and decided to give it a try after reading numerous, positive reviews. I use this 2-3 times a week and while it is technically a peel, it's fairly mild on your skin and can even be used on a daily basis. It comes in a towelette form, which makes it an ideal product for traveling and is intended to be left on overnight. There's a slight tingling sensation upon use, but my skin immediately plumps and in fact, glows. It's quickly become a favorite in my weekly routine.
Glossier Rose Balm
A friend recently gifted me this balm and it's simply divine. The rose-y, expected scent, is an extra bonus to the otherwise, thick lotion. Think of it almost as a rose take on vaseline. Perfect for those really dry patches of skin or when you need an extra moisture surge. I always keep this on hand in my purse and on the go.
SU:M 37 Rose Cleanser
I love this cleanser not only because it smells of roses, but also because it comes in stick form and is ideal for traveling. The dried damask, rose petals act as a natural exfoliant and it's also made of over 90% of natural ingredients. Highly recommended for sensitive skin! I tend to use this in conjunction with the SK II oil cleanser.
Darphin Azahar Cleansing Micellar Water
For those nights that I simply can't fathom keeping my eyes open for another minute, I use this micellar water to take away the day's impurities and dirt, no rinsing required. The scent is quite intoxicating and I'm able to use it on my lips and eyes, as well. This micellar water is fairly expensive compared to others on the market, but it gets rid of makeup in just one swipe. I always go over twice to make sure my skin is thoroughly clean- you'll be surprised at how much buildup you can have over the course of the day!
Avene Thermal Water Spray
I take this just about everywhere I go, but especially so on flights. It's the perfect way to re-hydrate your face and it feels incredibly refreshing. And yes, it is carry-on approved!
Hello Smile Teeth Whitening Pen
An easy way to whiten your teeth on the go. I have heard the results are immediate and noticeable and the overall application is quick and easy. I have yet to give this a try but am looking forward to a brighter smile.
Facial Sea Sponges
Less abrasive then my Clarisonic brush, these sea sponges are perfect for daily use. They exfoliate just enough to take away any impurities and dirt from the day without leaving your skin raw and red. While I still use my Clarisonic 2-3 times a week, these sea sponges have become a daily use product and I love how clean it makes my skin feel.
Lip Collagen Mask
While I am busy slathering on the rest of my skincare routine, I do tend to forget to show my lips some tlc. Not only are these fun to look at, but they are incredibly hydrating and plumping. I tend to use this once a week, typically on a Sunday before the start of a new week.
Photos by Jennifer Coffey Photography
Shop the products below ▼