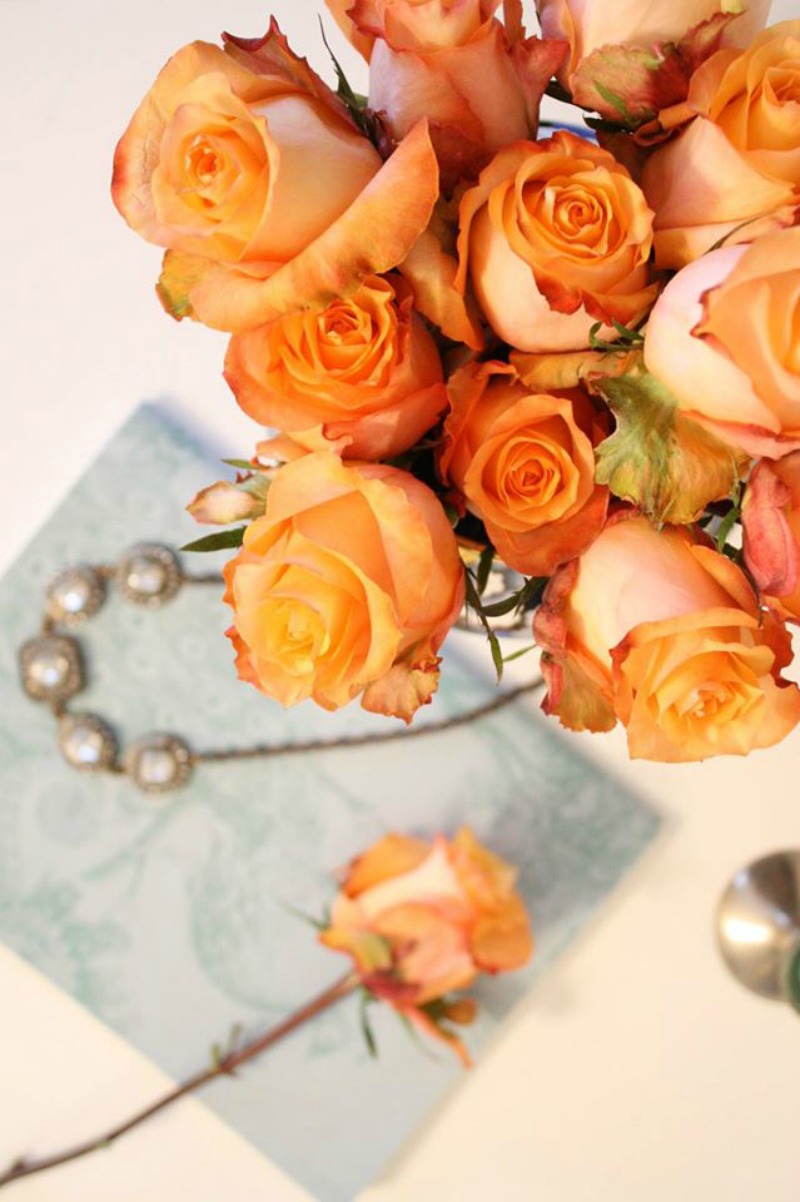 There's something about fresh flowers every week that I look forward to. I mean, what girl doesn't? They add that final touch to a space and what better way to be welcomed home each day then to the smell of fresh blooms! They have become such a simple luxury that I always find a way to add it to my budget.
So when The Bouqs reached out to me to give their blooms a try, I was giddy at the idea! The whole experience was easy and enjoyable. I ordered the Dawn bouquet from their Volcano Collection and as you can see, the roses are stunning. Did I mention, that their flowers are eco-friendly and grown on the side of a live volcano… in Ecuador? No big deal. I mean whaaat? I love that I'm contributing to responsible farming just by indulging in a weekly bouquet!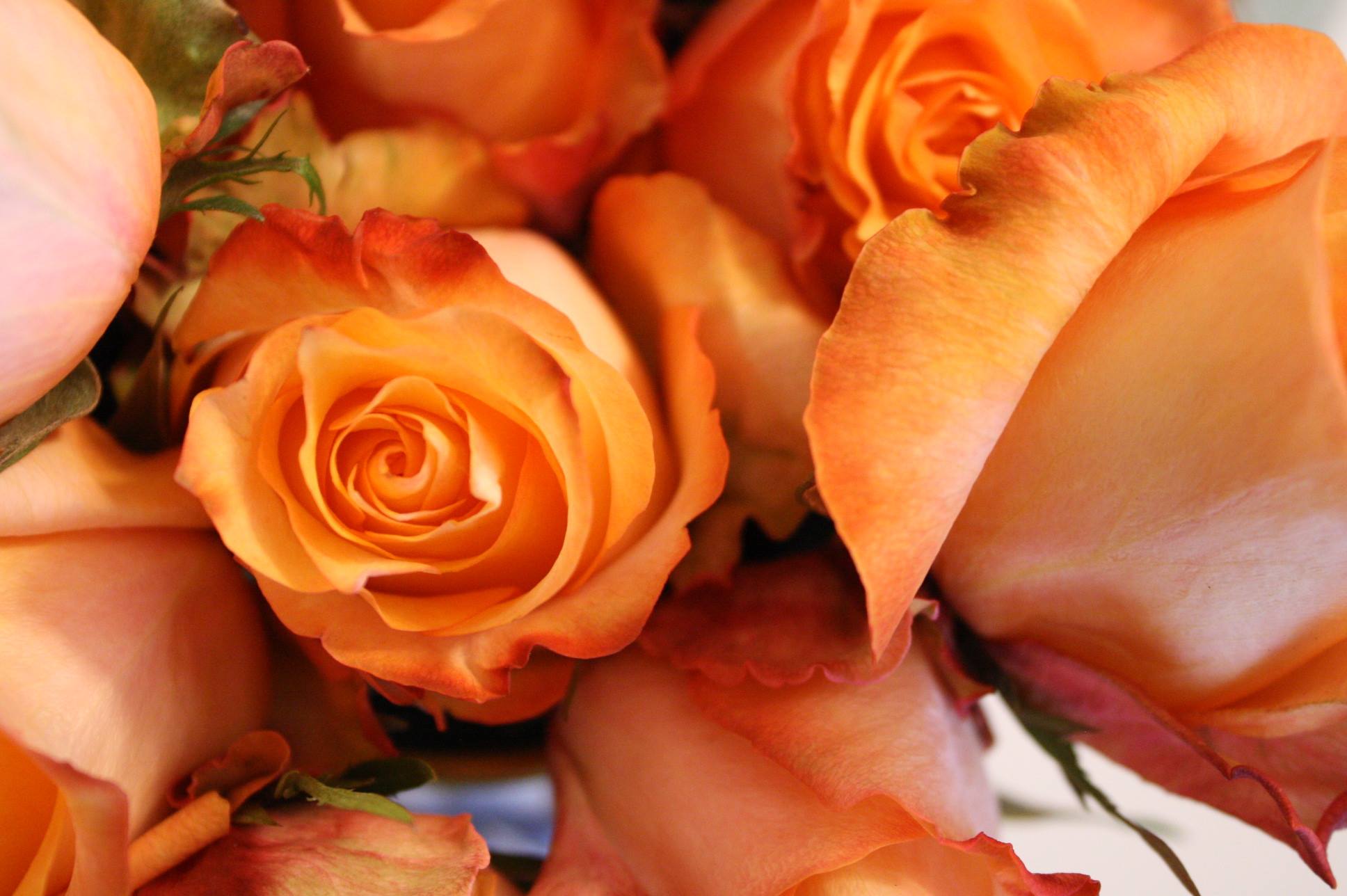 Every bouquet is $40 and that includes shipping! At $40 you can afford to upgrade your bouquet like I did. I ended up ordering two dozen roses and it didn't break the bank! A week later and my roses are still going strong. I'm even tempted to try out their Concierge Services that offer scheduled deliveries and reminders for special dates. I could get used to hand-delivered weekly flowers.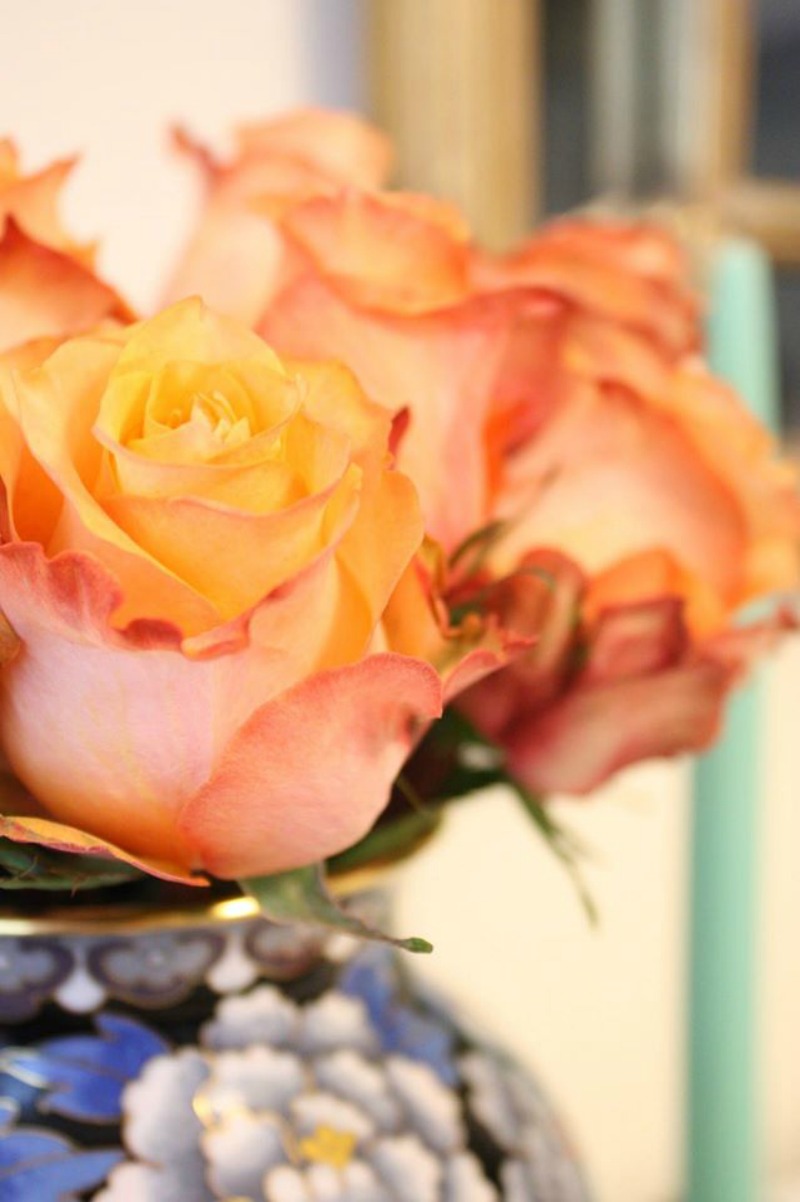 I can't get over the beautiful peachy-orange color of the roses. It's something so different and unusual of what I generally gravitate towards and I'm so glad I stepped out of my bubble. The Bouqs offers a curated selection of bouquets that make it easier to choose and even try something new. And gentlemen, this couldn't be any easier for picking out that perfect bouquet for your lady. I'm officially hooked!