I hope you all had a wonderful weekend! It's been a crazy but productive weekend on our end, just how I like it. Our apartment drastically changed with all the rearranging of furniture. We sold a ton of my "single" furniture and added a few new sofas to the mix. We currently have the vintage sofa we purchased off of craigslist and this gorgeous beauty I scored at an estate sale on Friday. I'm in love. It came in a pair and since I didn't need both, my cousin ended up picking up the other one. While the lime-y green color isn't to my liking, the lines are absolutely perfect and having it upholstered will do the trick.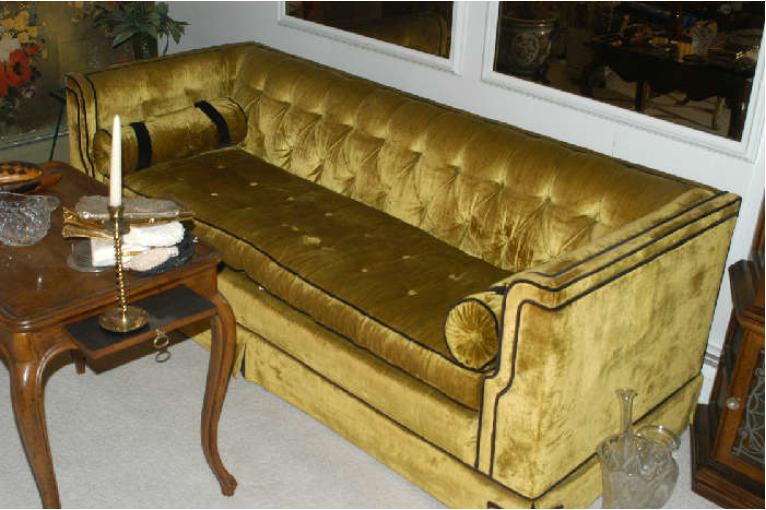 I thought it would be fun (since we're now going to be leaving) to give you all an informal tour of our apartment. I did it a-la-Apartment-Therapy style and created my own mini "Apartment Tour'. I'm thinking of this as a mini ode to all the pieces that didn't get the cut for the condo. It's bittersweet; I loved all the pieces I bought and they marked me entering adulthood and being able to stand on my own two feet.
The apartment was a newly renovated loft in a warehouse that used to house produce for Chicago supermarkets. So much history in Chicago. While living on the first floor has it's disadvantages, we absolutely loved the 17 ft ceilings and our outdoor patio (with grass)! It was the perfect place for us to transition into a new couple and the convenience couldn't be beat. We have such great memories here, but I'm looking forward to the next chapter of our lives as homeowners!
Welcome and Enjoy the Tour!
Name:  Petar and Yana Puaca
Location: West Loop (University Commons), Chicago, IL
Size: 850 square feet
Years Lived in: 2 years, rented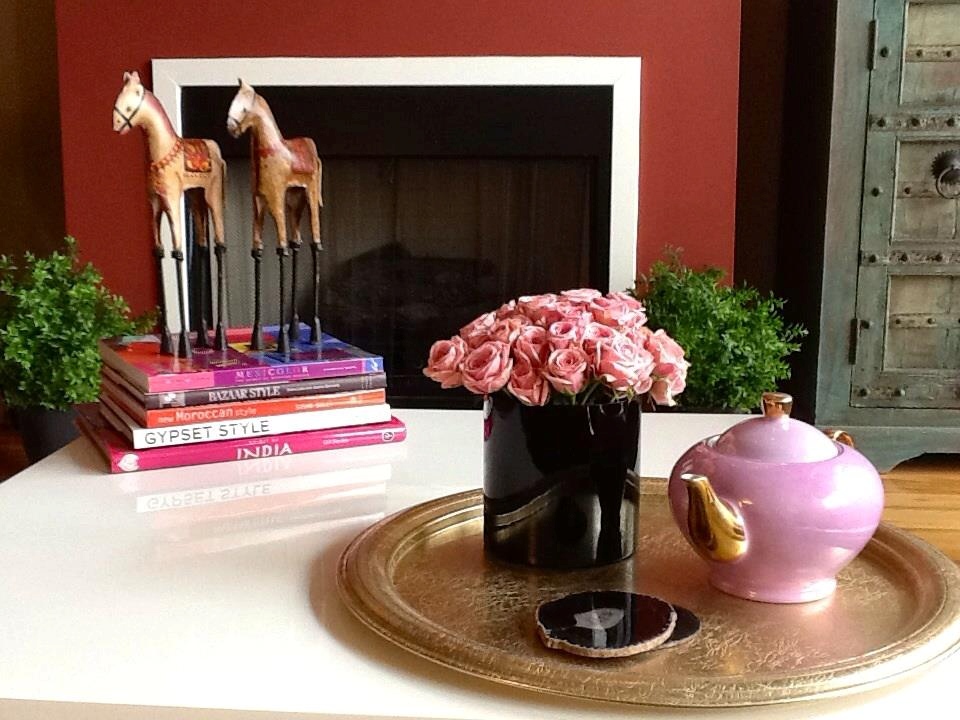 Trading a high-rise and a fantastic view of downtown Chicago, we settled for a larger layout and all the great amenities our loft has to offer. The shiny hardwood floors span the entire loft, while the floor-to-ceiling windows in both the bedroom and living room bring the outdoors in. We saw the potential in the open floor plan and the seventeen foot ceilings to create an inviting and yet intimate space for relaxing, working and entertaining our friends and family.
With a neutral color scheme and pops of color infused throughout, we were able to create an urban oasis. In the bedroom, we combined finds from estate sales to treasures and trinkets from our travels, pre and post-wedding, fusing the two to create an eclectic and global style.  The large upholstered headboard is anchored down by two nightstands from Genoa, Italy. The recent estate sale find, happily balances with bright turquoise, Kelly greens and Chinoiserie- inspired bed linens. The bedroom oozes understated luxury with bold shades of blue and hints of metallic, while the layout offers balance. The living room has minimal furniture that offers a clean and simple aesthetic with global touches.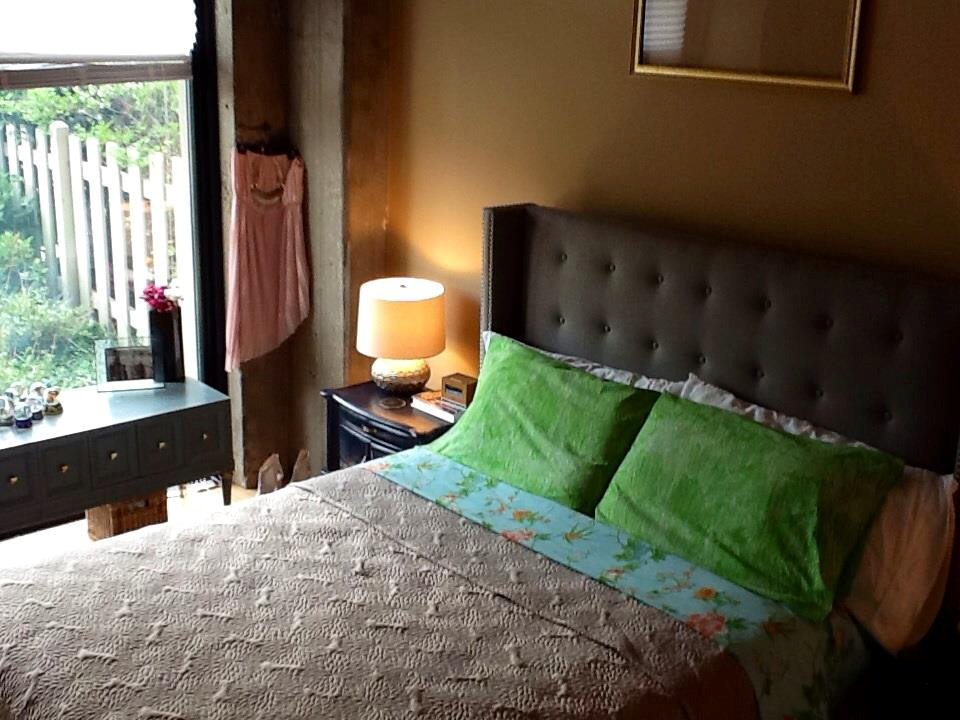 Each corner of our home feels carefully curated; every piece tells the viewer a story. The apartment is ever-evolving, constantly changing and expanding with new travels and experiences. Our home is a reflection of us and of the places we have traveled and those we have yet to see.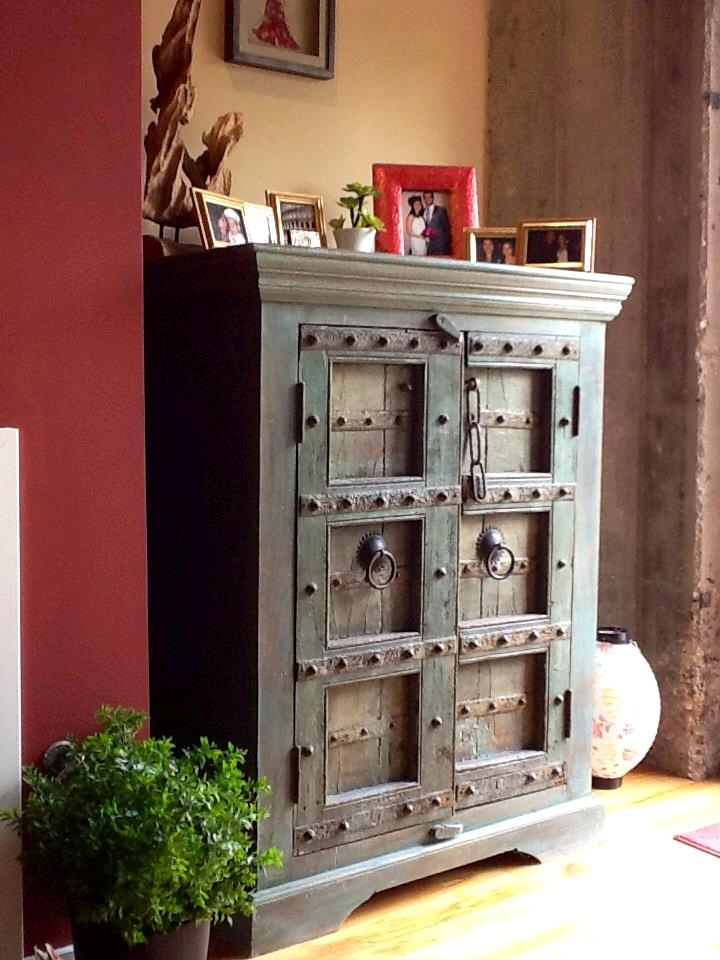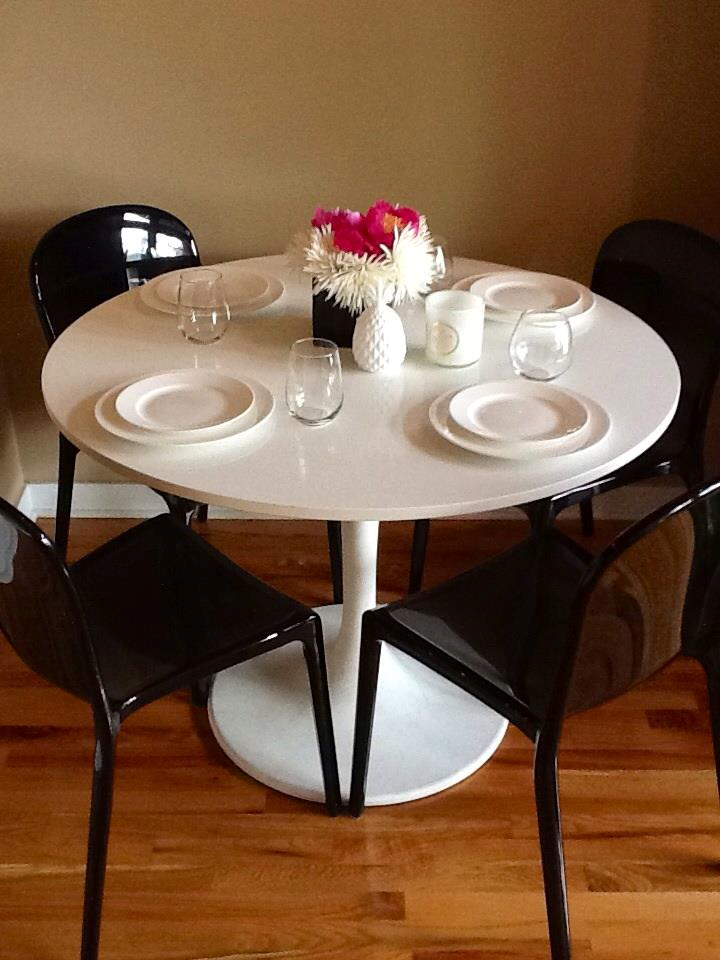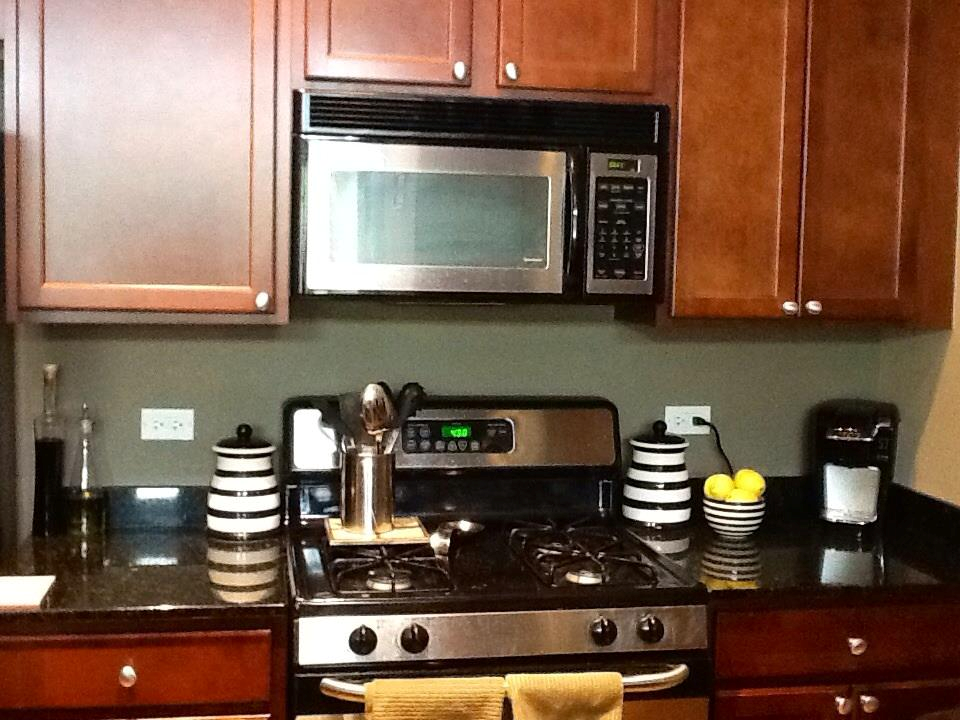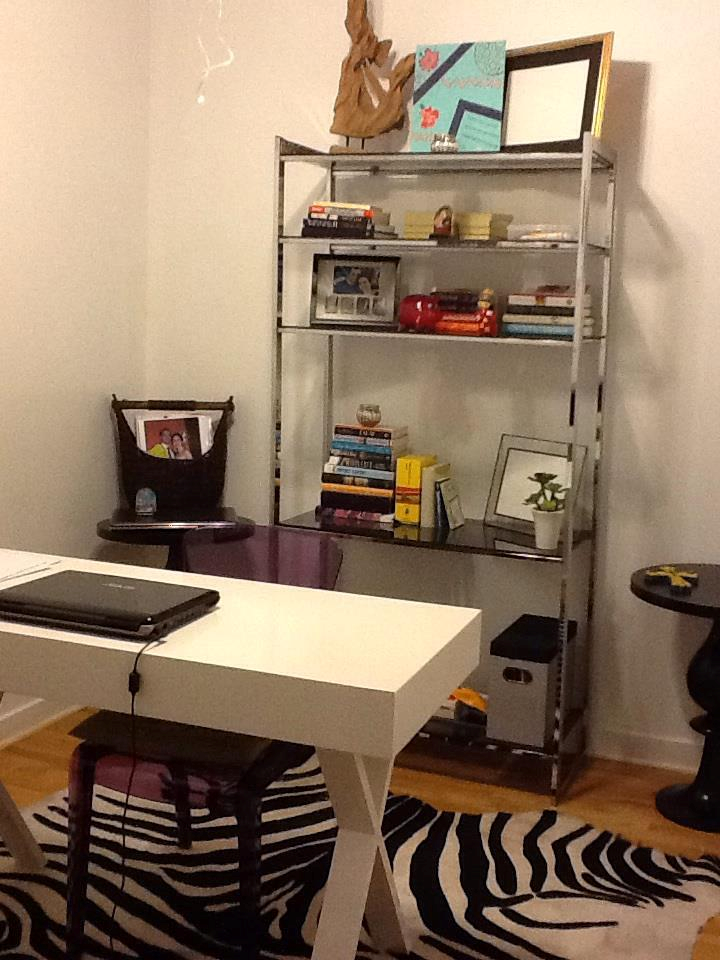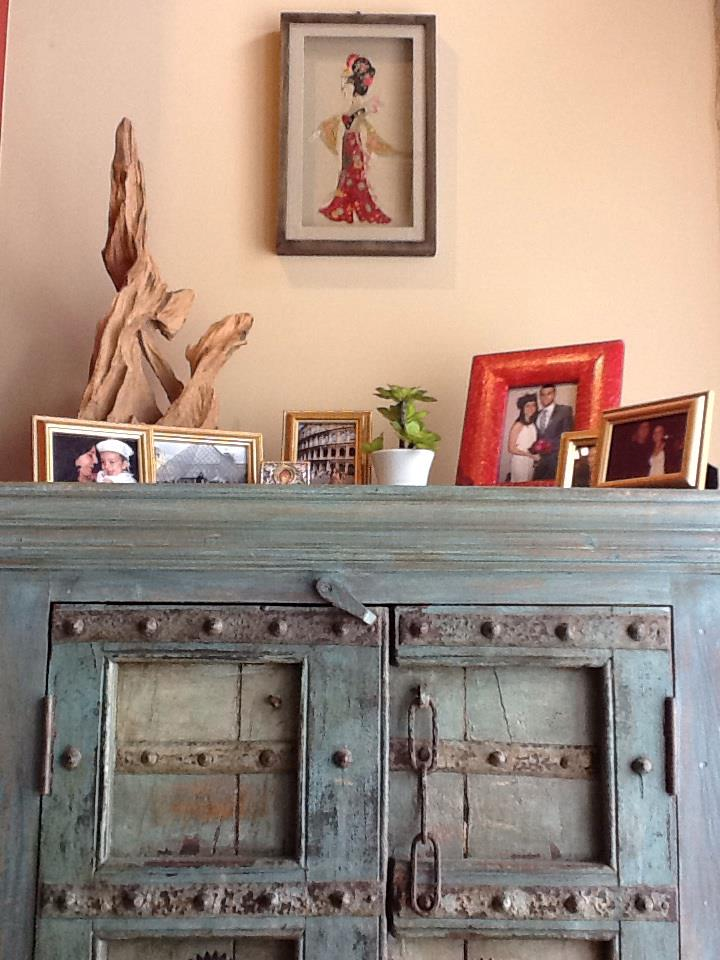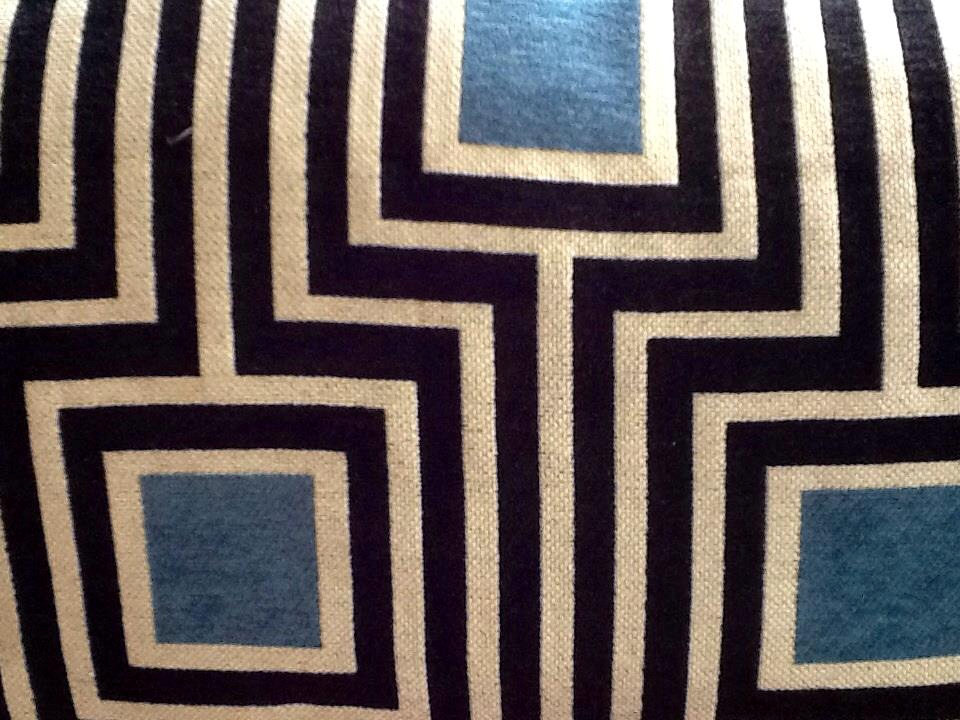 Resources of Note:
Living Room
Sofa: JcPenny Outlet
Coffee table: West Elm
Lamps: Nieman Marcus Outlet
End Tables: West Elm
Pillows: Home Goods
Magazine Holder: Bricks and Mortar, Lake Geneva, WI
Gold Box: A gift from New Delhi, India
Hallway
Dining Room
Dining Table:
Dining Chairs: Ghost chairs purchased in Rome, Italy
Pineapple Sugar Holder: Lake Geneva, WI Antique store
Candle: Voluspa in Orange blossom
Kitchen:
Rug: Bricks & Mortar Lake Geneva, WI
Bedroom
Bed: GiltGroup
Bed Linens: Estate Sale Find
Bed Side Tables: 1940's from Genoa, Italy. Refinished
Dhurrie: Home Goods
Gold Frame above bed: Estate Sale Find
Gilded vase: Michigan antique store
Sea Urchin Bed Side Lamps: Home Goods
Low Console: STUDY Chicago
Snow globes: collected from their travels
Yellow Murano vase: Murano, Italy