My trip is just a little over two weeks away and while I've been too busy to even grasp my mind around how quickly it's approaching, I am getting so excited! I've traveled to Greece more times than I can count, but this trip in particular, is of extra significance. It will be my first vacation alone in years. My goal this trip is to simply disconnect. Not from all of you, of course! I'll still be snapchatting and blogging! But more so from the responsibilities of everyday life. I want to wander the cobblestone streets of Athens, explore ruins and museums and spend countless hours soaking up the Mediterranean sun. I want to be inspired again; to find creativity and recharge- mentally, physically and spiritually. Let's hope 10 days will be enough….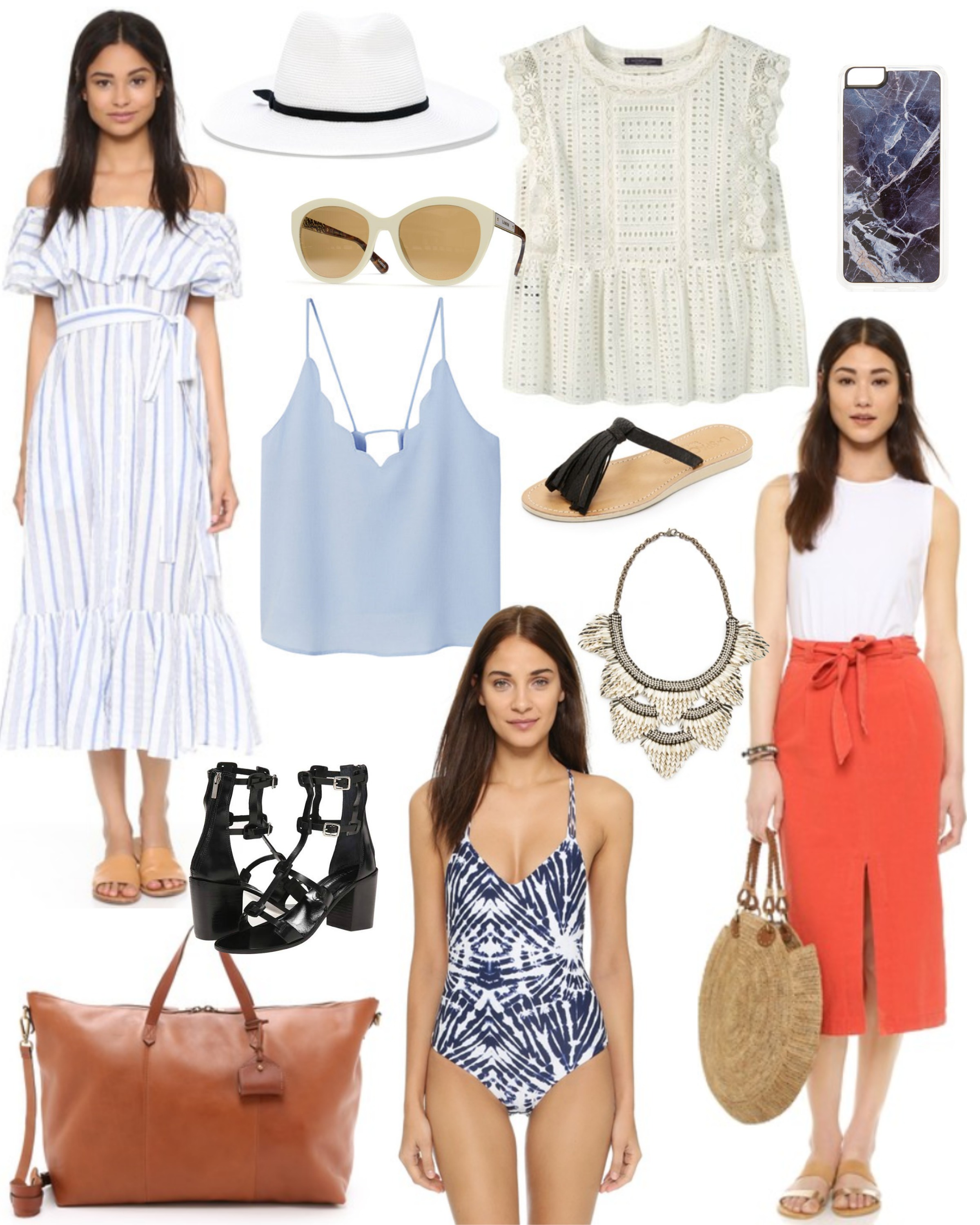 When it comes to packing, I've definitely become more of a procrastinator in the last couple of years; throwing in pieces the night before, panicking I forgot an essential piece of my toiletry stash! This time around, I decided to be a bit more proactive. A huge help was the Ikea clothing rack I recently ordered. Thanks for the recommendation, Blair! I didn't think it would be such a help to actually visualize my wardrobe for planning purposes. But it's made a world of a difference. I always pack a color story, that way I can easily mix and match to get as much variety as possible out of a carry-on. I also, always, keep in mind my destination. The colors of the places I'll visit, the landscape, the architecture. Sometimes, I just want to blend in and other times I want to bring pieces that have contrasting colors.  Like a burnt orange skirt against the Aegean blues of the sea or a white ruffled dress to go along with the ancient columns of the Parthenon. And don't sacrifice comfort for fashion. There are so many great pieces that still look trendy, chic and are still ideal for traveling. Bring that one dress or outfit that's just for fun but don't build your wardrobe around those pieces. I've ruined countless shoes on the streets of Rome. Cobblestone and heels? Not such a good combo.
This color palette was inspired by the landscape and vibe of Athens and the mainland. Whites, blues, pieces that let your shoulders kiss the sun, gladiator-inspired chunky heels and flats for walking the city; hues of orange and red, intricately embroidered pieces, marbleized patterns and statement necklaces to dress up simple and laid-back outfits. I especially love that weekender bag which would make the perfect travel carry on! And I also decided to try out Ditto for the first time and rented my first pair of Lanvin sunglasses. A touch of cat eye and a touch of gold metallic make this perfect for my trip. Have you used their service before? $24 a month and you can swap out sunglasses as often (or as little) as possible!
What's your packing style? Do you like to know what you will wear every day or would you rather lug your entire closet with you for those just in case moments?
Shop the Packing List below ▼