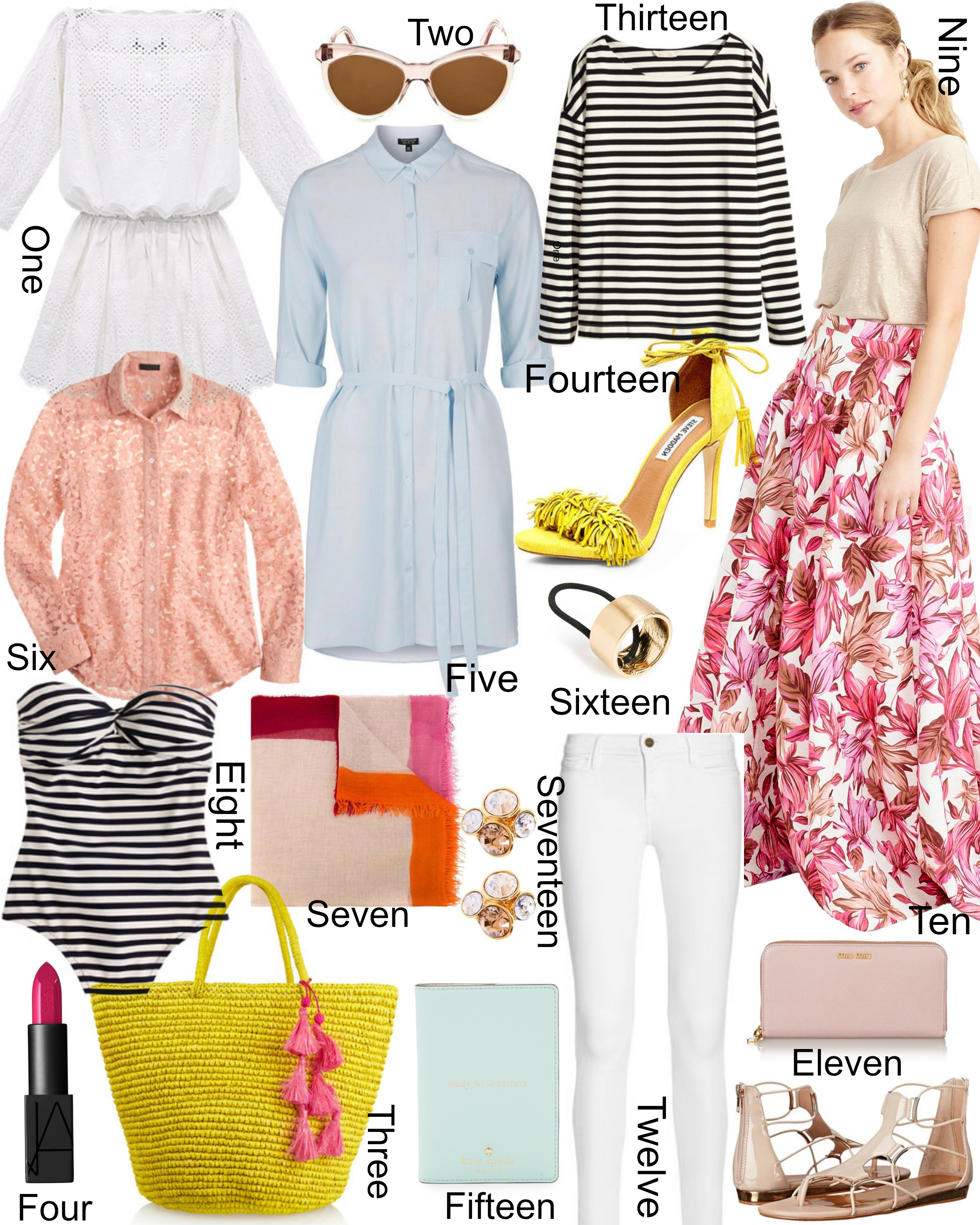 Happy Friday! Keeping my fingers crossed that this week's snow storm was the last of the season. But, I should know better! This is Chicago after all. And while I generally live with a warm and sunny disposition in my mind, lately, all I can think about is escaping the blistery cold! And with that, a lovely new wardrobe to suit. You know, it's the little things…  I'd love to get a longer trip in the books but for now a weekend escape would do just the trick. I'd love to get back out to LA or head down to Miami. I wouldn't be against a long weekend in Mexico either. Let's not be picky, here. Vitamin D is all I ask for.
So, today, I've rounded up some of my sunny faves that would be just perfect for that trip I'm not actually taking… And can I just say, I love that little, yellow beach with its pink poms!
Any fun weekend plans? Besides a yoga session, dinner with a girl friend and maybe a spa day at home, I'll be taking this weekend nice and easy!