I had plans to write a post yesterday and share with all of you our special Serbian custom, but I was busy cooking, entertaining and eating. So, I apologize for the delay but One Table is finally here!
Yesterday was St. Nicholas Day for the Serbians and our family's patron Saint, or otherwise known as Slava. Every family has their own patron Saint that's passed down by the man in the family and celebrated once a year. This is a time to celebrate with loved ones, entertain guests and spend time around the table indulging in traditional foods. I inherited Petar's slava when we got married and it was my first time hosting yesterday. Of course, I've watched my grandma and mom prepare before, but watching and doing are two very different things!
St. Nicholas falls during lent so all the food has to be vegan: no meat or dairy. Let's just say, Thank G for Whole Foods!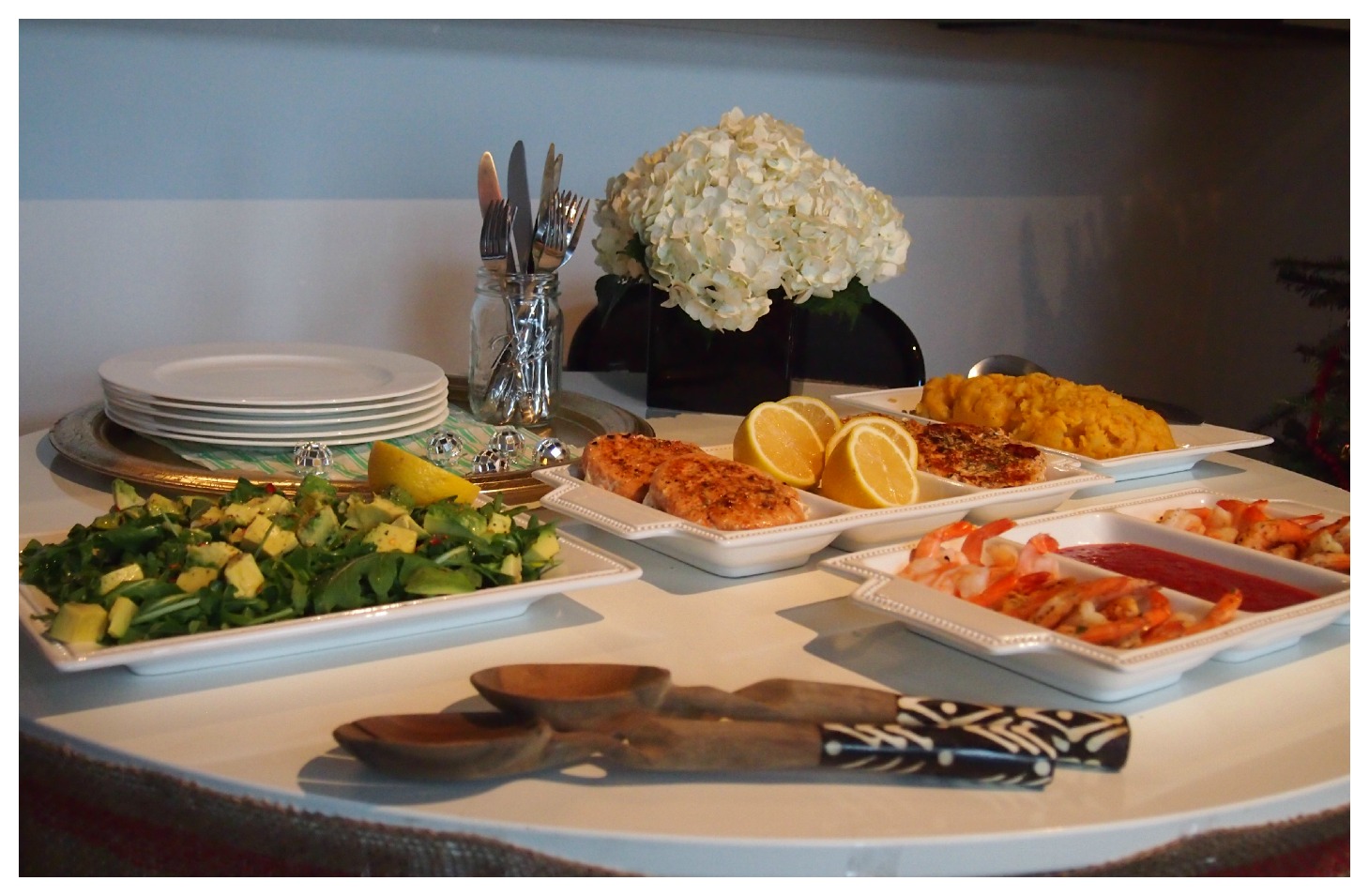 {Check out that tabletop! }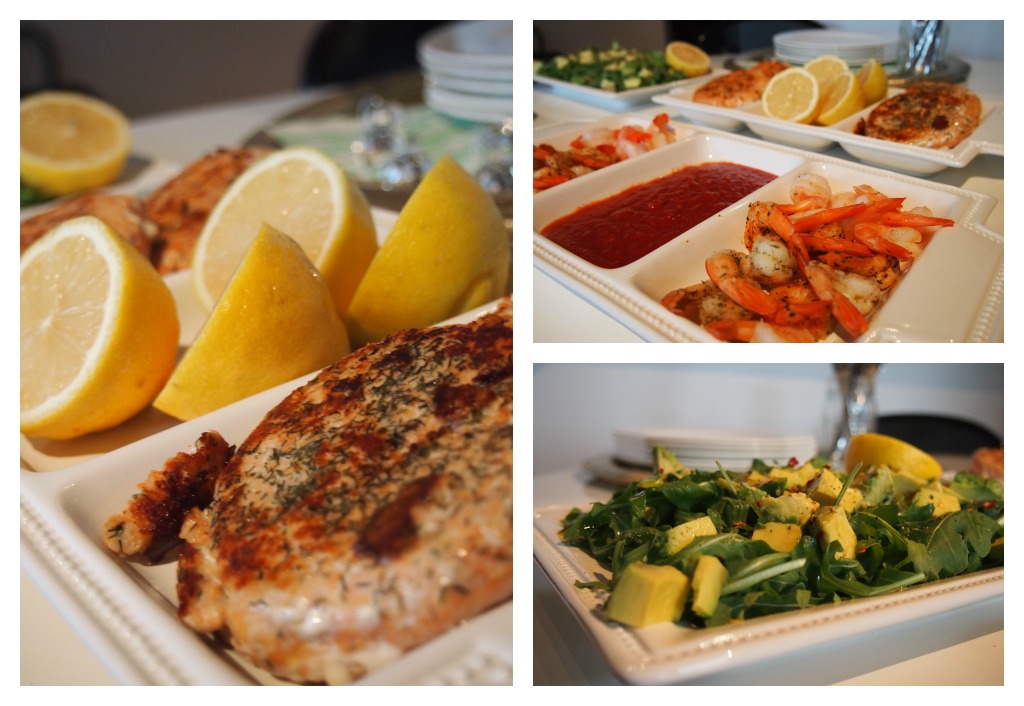 {Wild salmon burgers, shrimp cocktail, arugula salad with fresh avocado and lemon and olive oil dressing. I made Serbian mashed potatoes too, but the photo didn't do it justice! Secret ingredient: onions and Hungarian Paprika}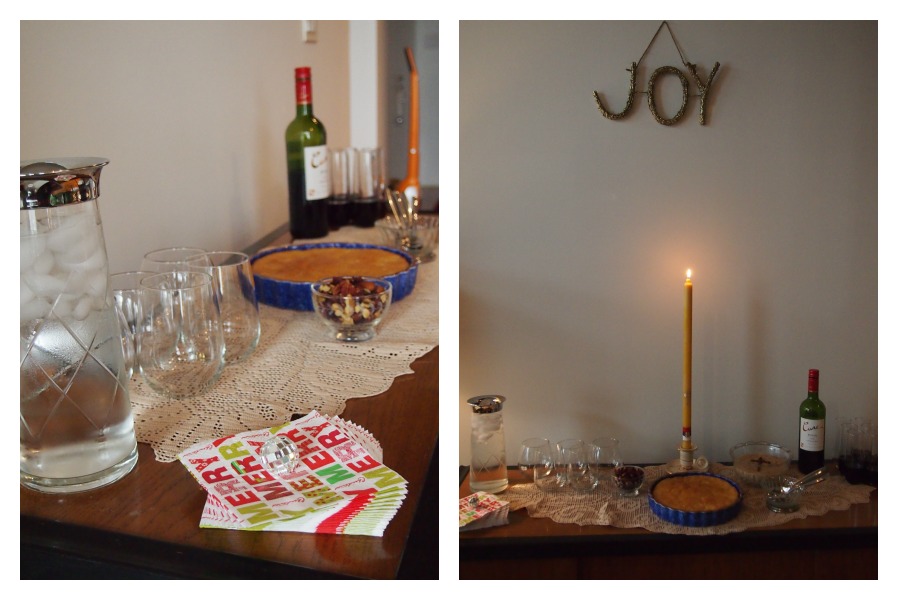 { Our Holy candle lit for the entire day along with water, wine and the traditional foods of the Holiday}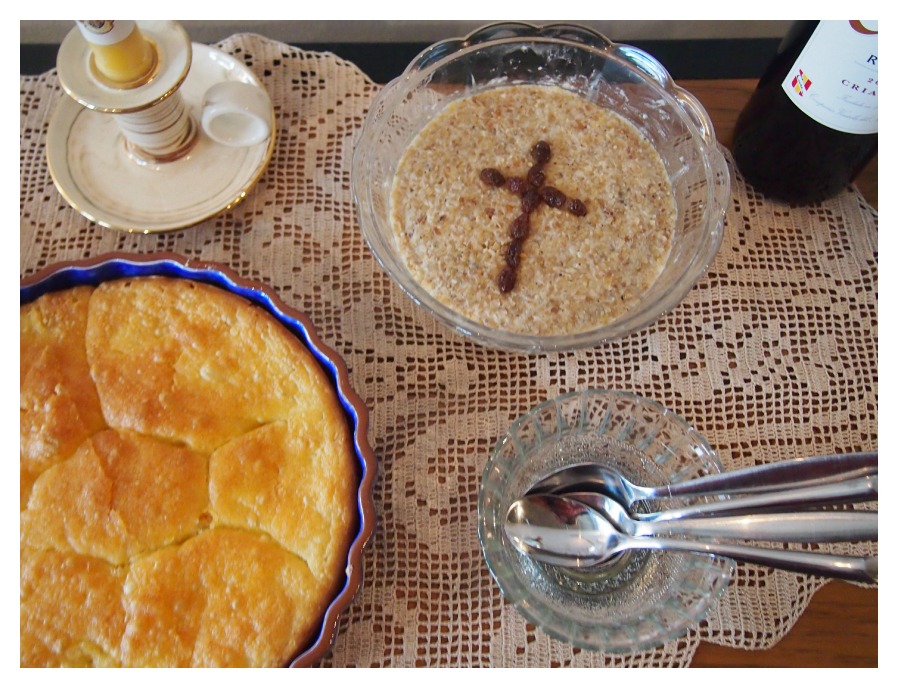 {Holy Bread (Kolac) and a dish called zito: ground up oats, walnuts and spices. Served cold with red wine. I'd like to pretend that my Holy Bread turned out that tiny with my intention, but no, that was an epic fail on my part. Not enough yeast. But it was just as tasty… }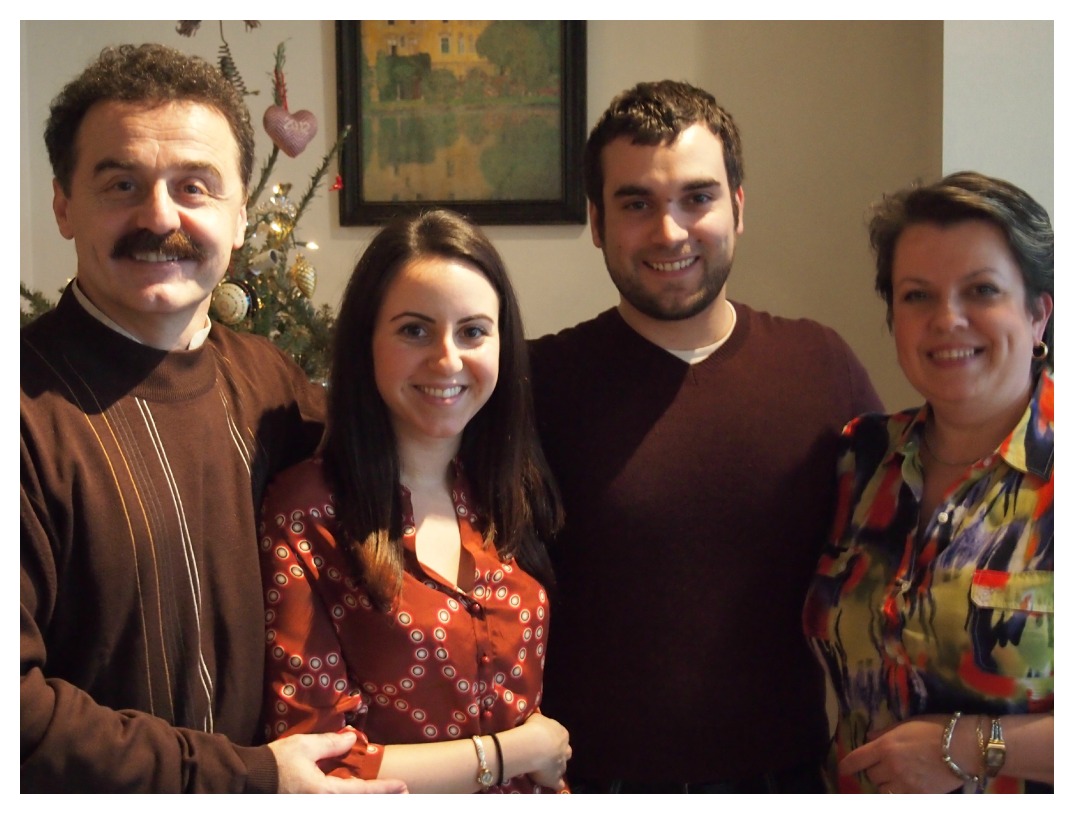 {Sretna Slava (Happy Slava) from all of us!}