Good Morning! Did you all have a wonderful weekend? Ours was super busy- Jennifer and I were shooting more looks all day Saturday (some exciting stuff coming your way) and then Petar and I attended a beautiful wedding that same evening. Sunday was full of house cleaning, painting, some fun DIY projects and time to unwind.
This Monday's obession is all about the Hermès tray and boxes. These signature orange beauties have become a must-have for the home. From setting up a bar on their vintage tray to stacking empty boxes for a pop of color; they are a statement of timeless elegance. Take a look…
This entire space is perfection- I love everything about it and those windows…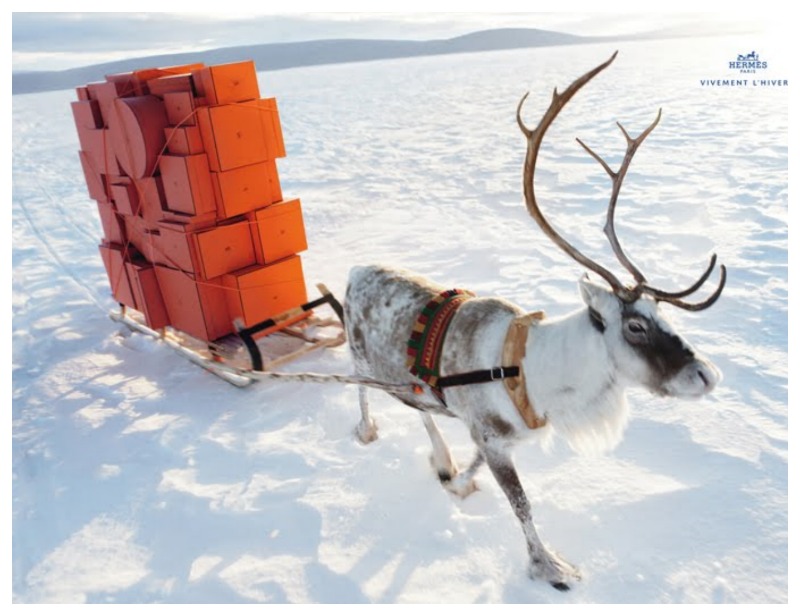 One can only hope Santa will be this nice….
Hope your week is off to a great start lovelies!
Xx
Y