It's Frrriiday! Love how that word just rolls off your tongue. I hope you have some fun things planned this weekend! What are all you up to? Hmmm?
It was a short and productive week for NL. So, I'm going to take it easy on the blog.  How about we show these links some love and call it a day? It's the weekend, after all.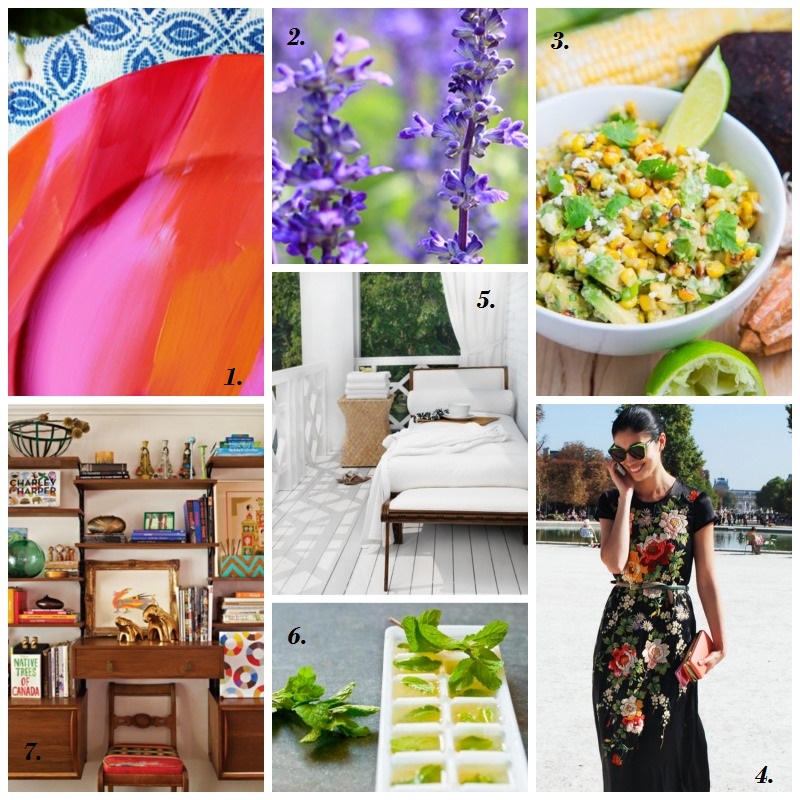 1. This DIY is so fun and simple- there's no reason not to give your old plates a face-lift. Mix with fun textiles and china for a global look.
2. Oh, Oprah! 5 easy ways to reduce stress at work and they are easier than you think. Buy some plants folks.
3. This Mexican corn salad looks perfect for late summer bbqs.
4. A modern take on flamenco fashion? This dress is fabulous and can be easily worn for a casual day running errands or dressed up with a pair of heels for a fancy dinner.
5. Who said you have to have a big outdoor space for entertaining? Take a peek at these fabulous balconies, in all sizes.
6. Water will never be the same with these lime and mint ice cubes. R.E.F.R.E.S.H.I.N.G!
7. I recently signed up for this Interior Styling e-course after hearing rave reviews. Discount for new students- come and join me!
Wishing you all a wonderful weekend! See you Monday!
Xx
Y