As promised, I've got a recap of our trip abroad and the fabulous gems we found along the way. It's going to be a long post, so grab your coffee and get ready for a bit of seat travel!
Let's start from the end, shall we? This year, Petar and I extended our trip for a couple of days and decided to head over to Hungary to explore their capital city of Budapest. We wanted a few romantic days to ourselves, to wander the streets of a new city and take-in a new culture. It was just what the doctor ordered and I'm so glad we went.
Where to: STAY
We booked our two night stay at the Boscolo hotel in the heart of the city, thanks to our frequent flyer miles! I've stayed at Boscolo a few years back in Rome and had a wonderful experience. This location fell nothing short of our expectations. Not to mention, the hotel houses one of the oldest and most well-known cafes in the world: the New York Café…in Budapest. You got that? We stayed in an Italian chain of hotels in Hungary and dined at the New York Café. Just checking!
*Side note: Mr. Adrien Brody found the hotel visit-worthy…he was there filming his next movie!
What to: DO
We literally had 36 hours to explore this city and we were determined to see as much of it as possible. Thanks to the hubs, we found a free walking tour of the city that was one of the best tours I've been on! It lasted three hours and we visited both the Pest and Buda side. The guide was knowledgeable and funny and recommended restaurants where the locals eat. I'm talking authentic paprikas and goulash. But, we'll get to that next! For such a small city, there is so much to see. The city is rich in culture and has stunning architecture.
As we cross the Chain Bridge, that closely resembles the London Bridge, we made it over to the Buda side. Buda is considered to be the old part of the city and you can immediately tell the difference in architecture, cobblestone roads and the residential feel.
Completely exhausted after our tour, but we still managed to squeeze in a boat-tour to see some of the city's best architecture from the Danube. We take our history seriously, y'all!
Where to: EAT
Our first night we planned a dinner at Corso Restaurant at the Intercontinental Hotel and indulged in a 3-course meal. We ordered Hungarian wine, which was delicious, and ate everything from foie gras to chocolate soufflé!  I always make sure to visit the city's open-air markets to check out the local food of the region and to people watch, of course.
As authentic as it gets- paprikas with noodles. We went to this small, self-service restaurant where only locals eat and ate a delicious meal for pennies. I'm sure they have adorable little Hungarian grandmas cooking their passed-down recipes in the back.
Budapest also has a Buddha Bar and I always make sure to stop by! I've visited Buddha Bar in Paris (the original), Cairo and Budapest! It's a great place to stop in for some late-night cocktails and sushi. I love the Eastern style and the chill music.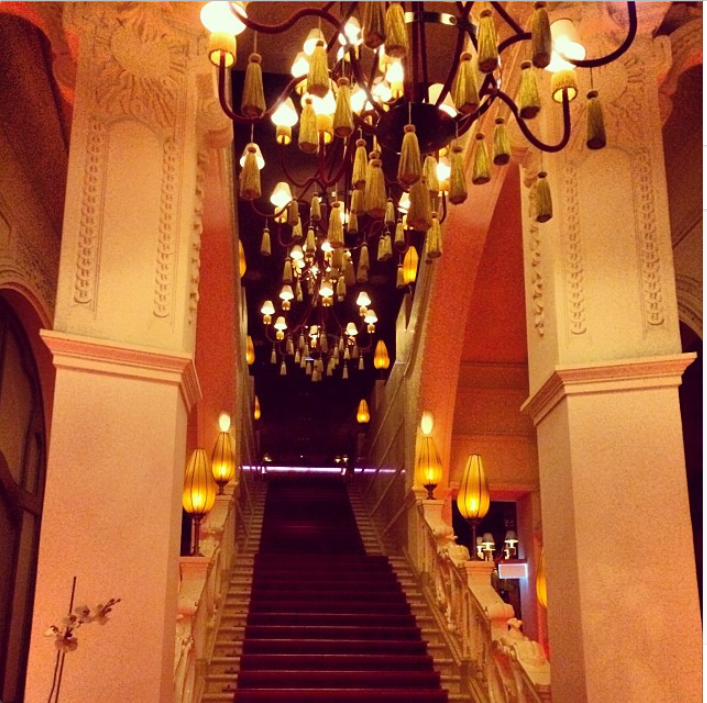 The city seriously impressed me- I didn't know what to expect but was completely blown away! I would love to come back and experience the healing waters of their world-renowned baths next time! But for such a short amount of time, we managed to squeeze in romantic dinners, city tours and even some nightlife. Success! It was the perfect way to end our vacation and am so thankful to have seen this city- and with my best friend!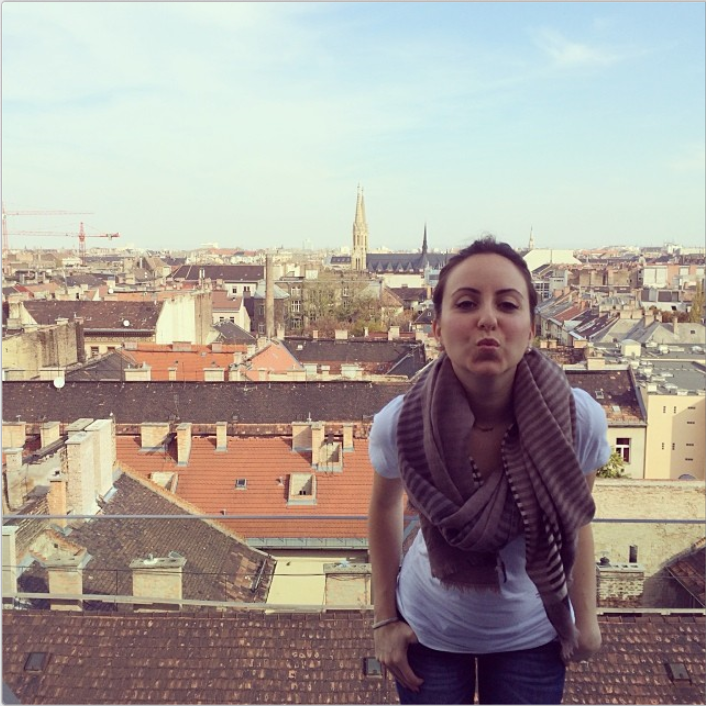 It was lovely, Budapest. Until next time! Xx