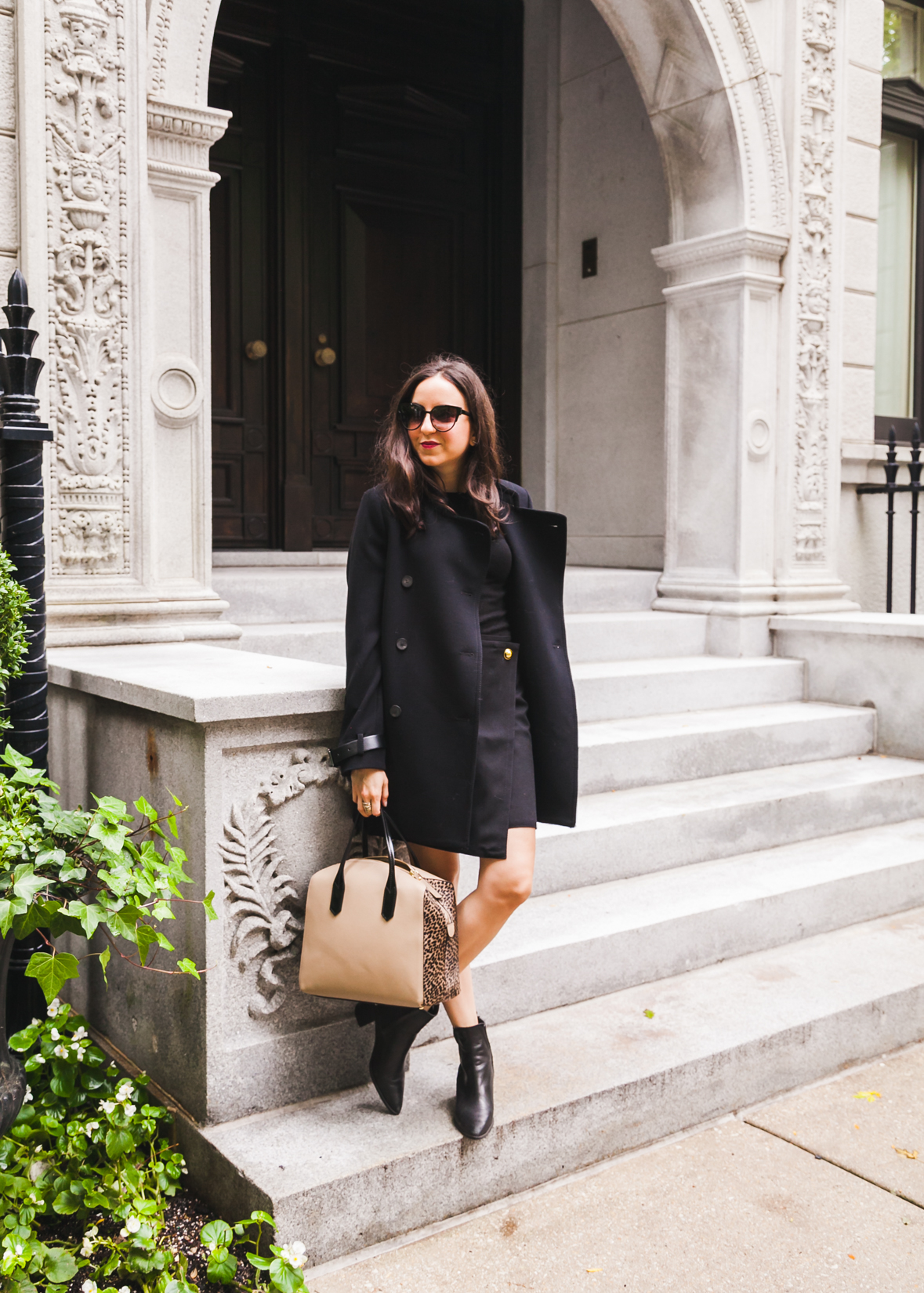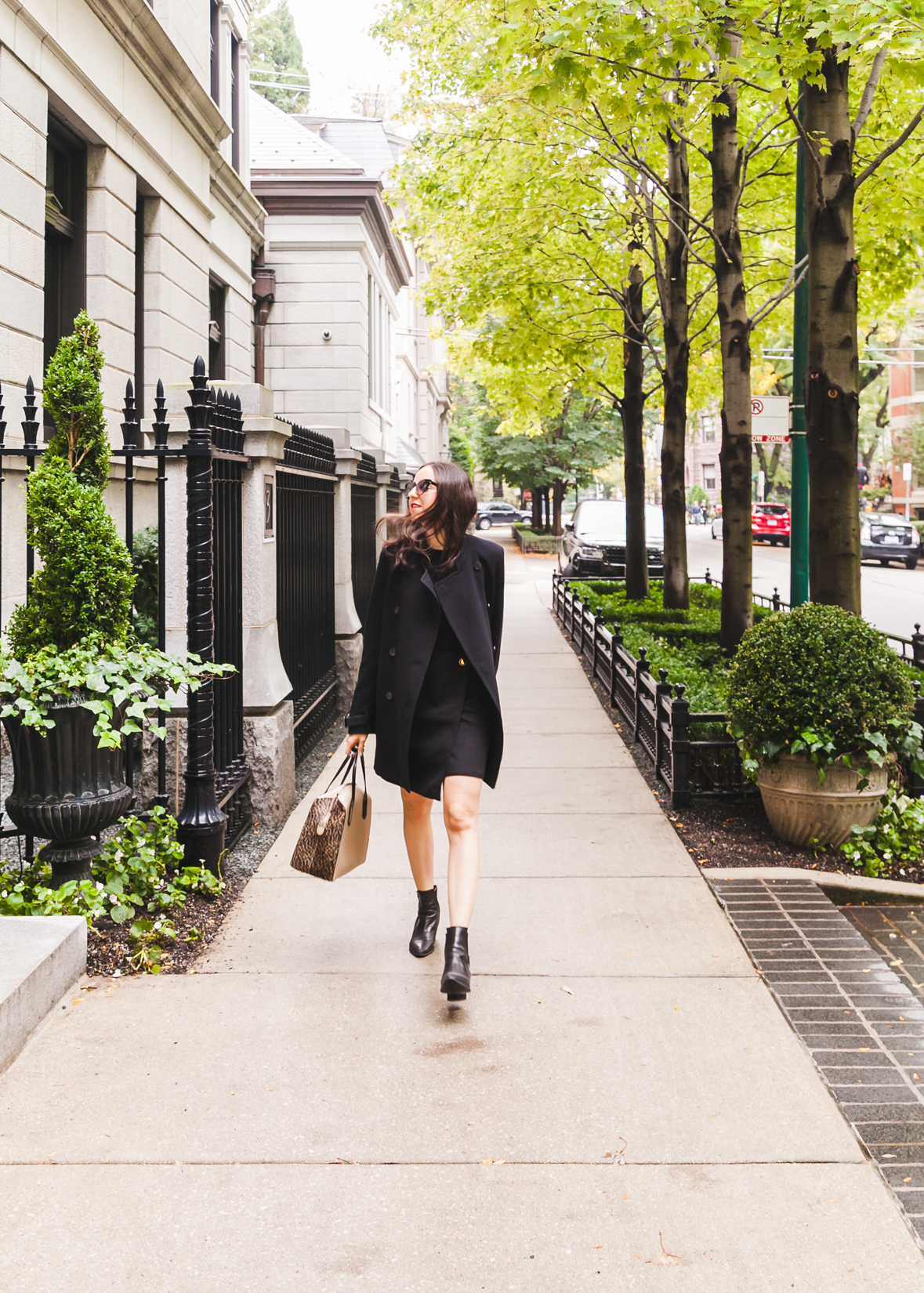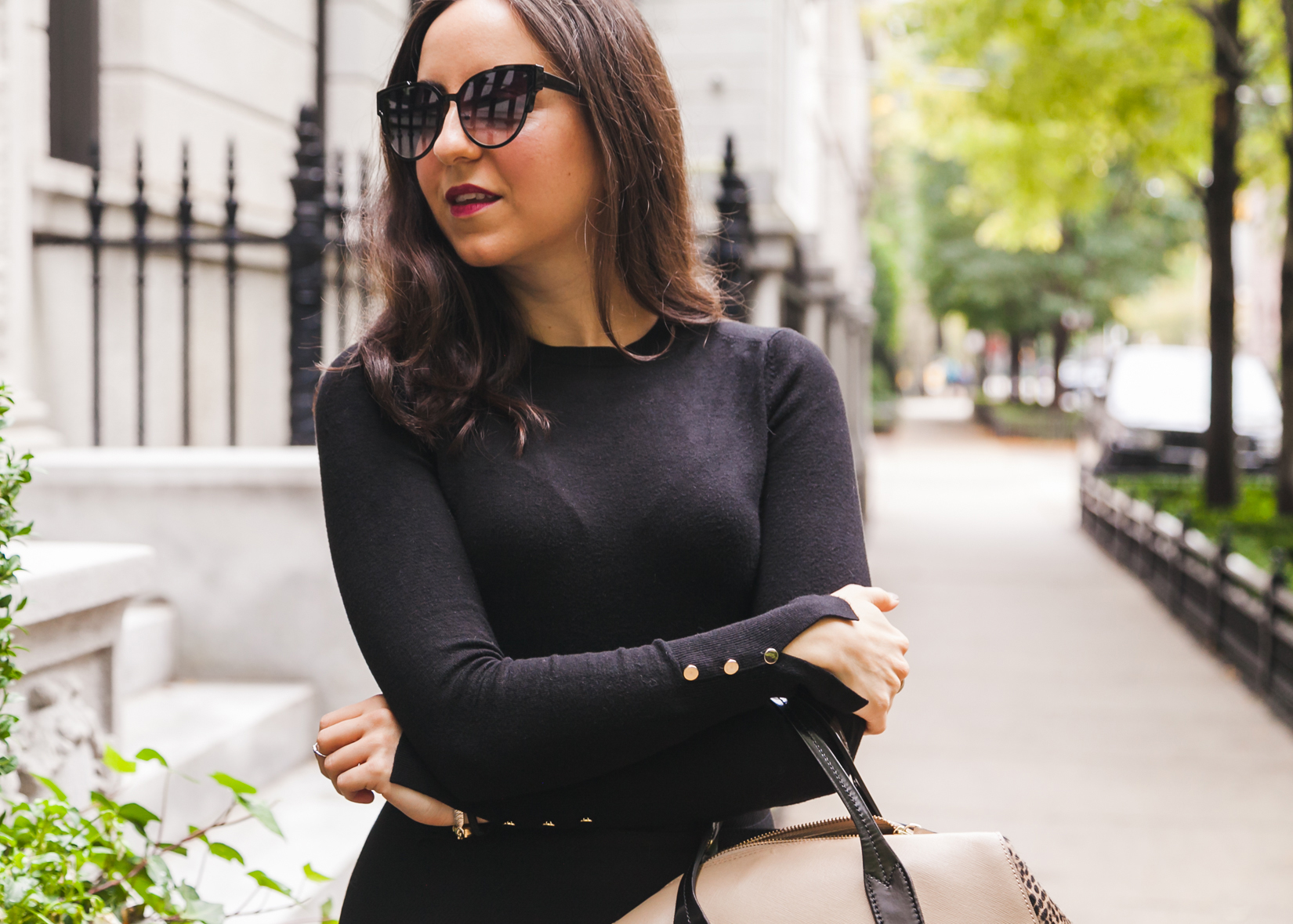 As a blogger, and one that tends to write more frequently about fashion, I feel like most expect me to put a large emphasis on statement pieces. As I look back at my style, this most definitely was the case years back, if not even a decade ago. Now, the time and effort I put towards shopping is more thoughtful and focused on the staples. I look at the cut of the garment, the way it fits, how timeless it is and does it fit into my wardrobe as far as color. I, for the most part, tend to shy away from primary colors in my closet. For no other reason than I think I look better in muted tones. Not to mention, I prefer my "wow factor" to be in the details. Like this bag- a recent purchase from T.J. Maxx. Where all my purses tend to come from with a few exceptions that involve impulsive purchases on overseas trips.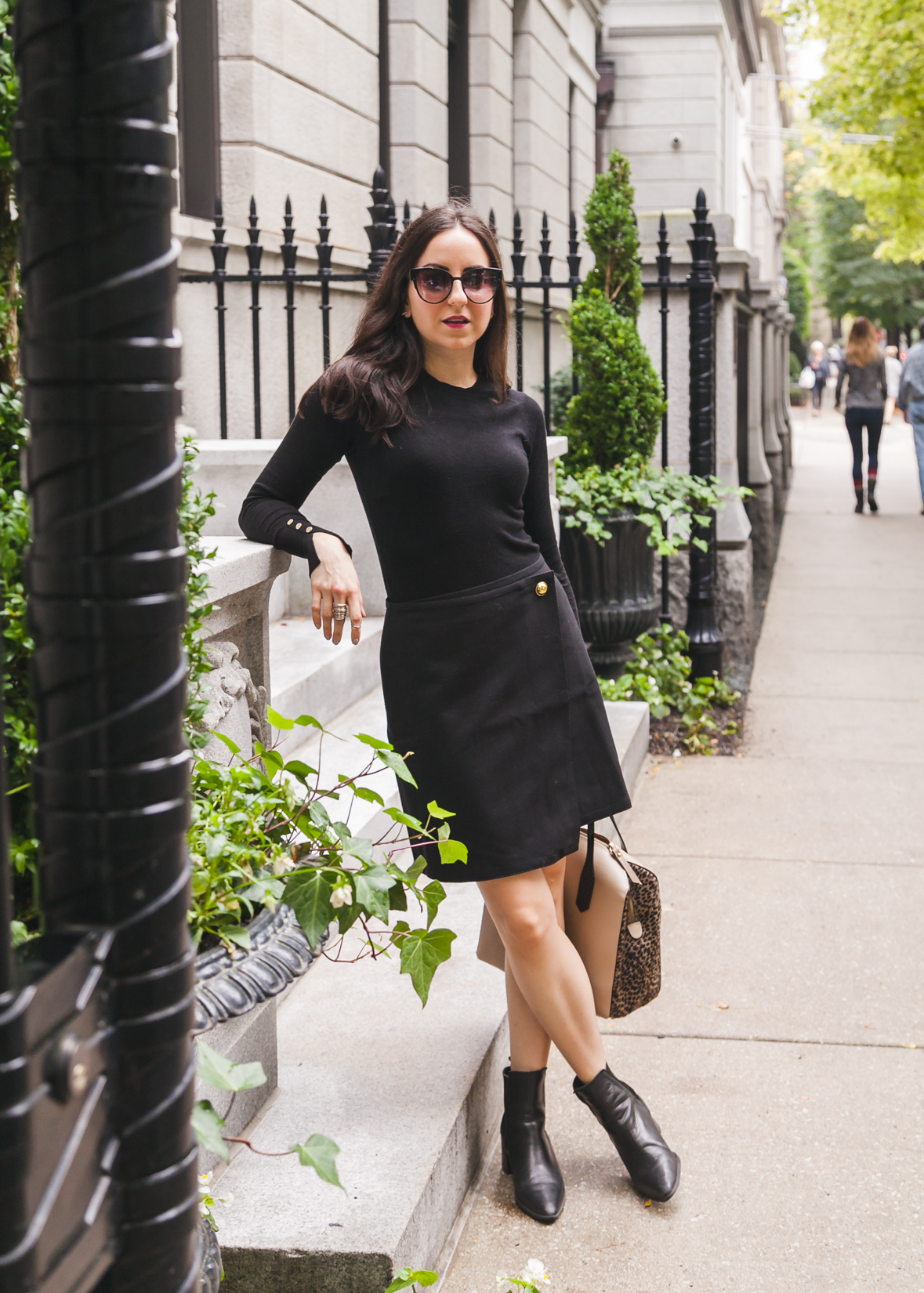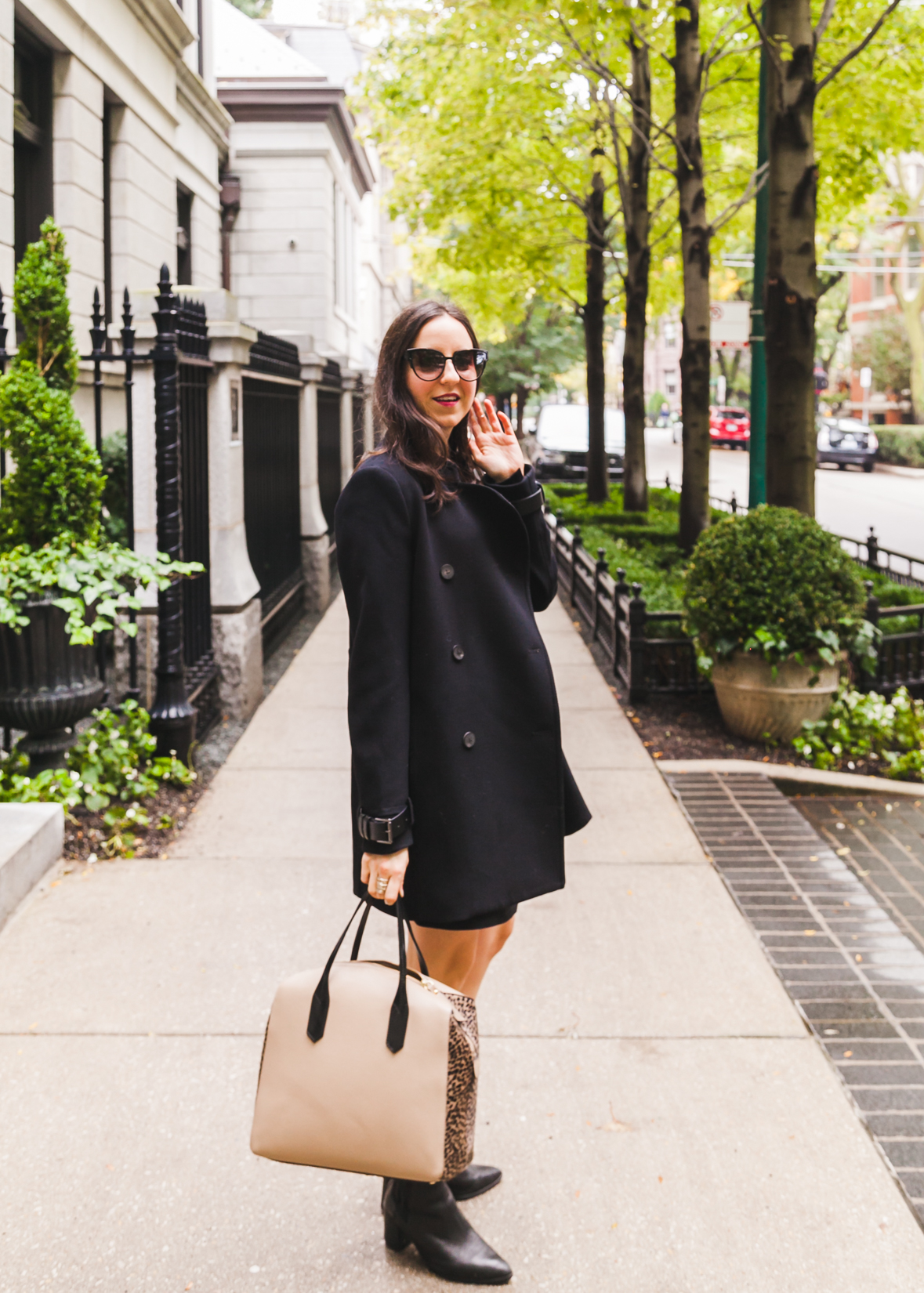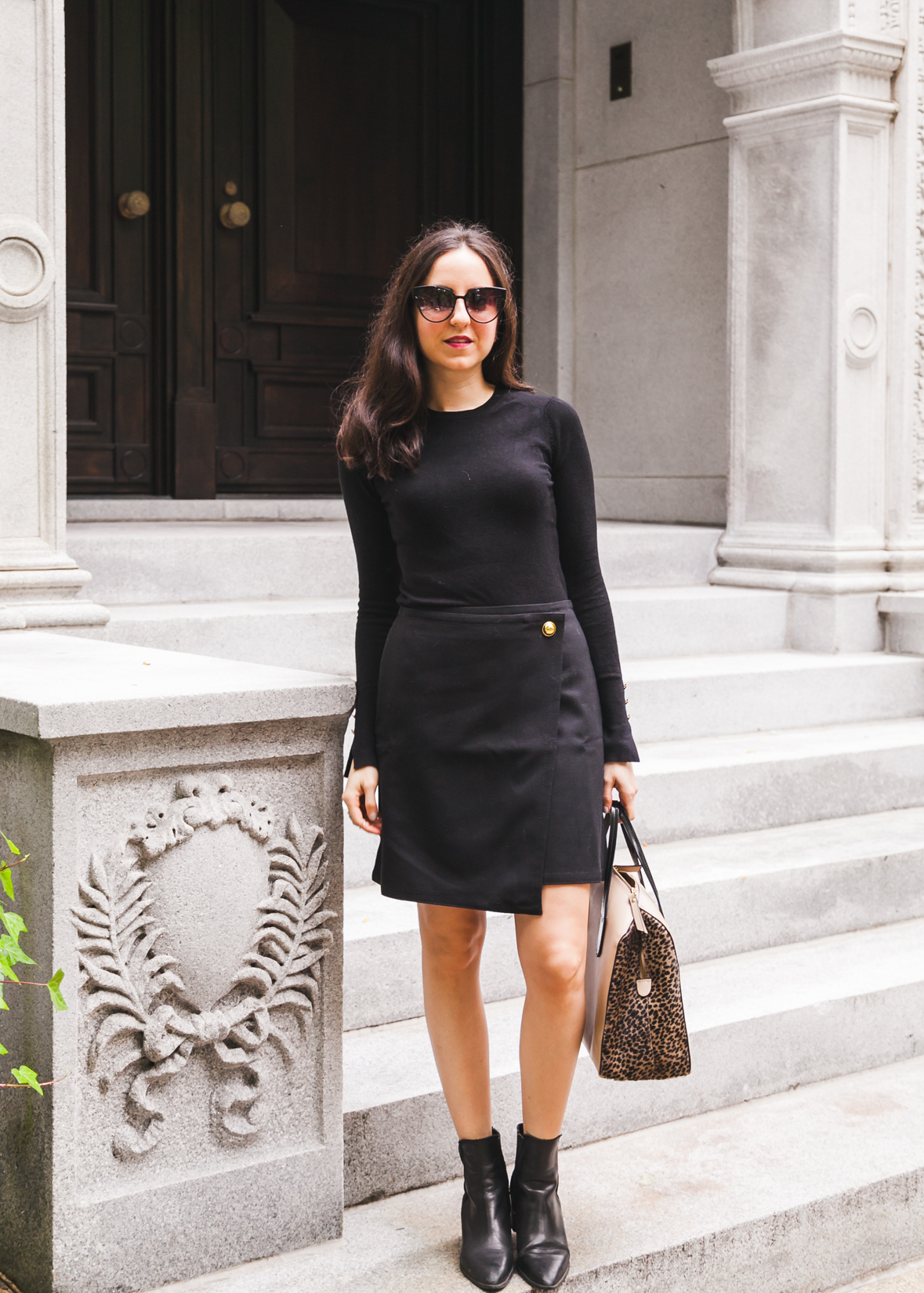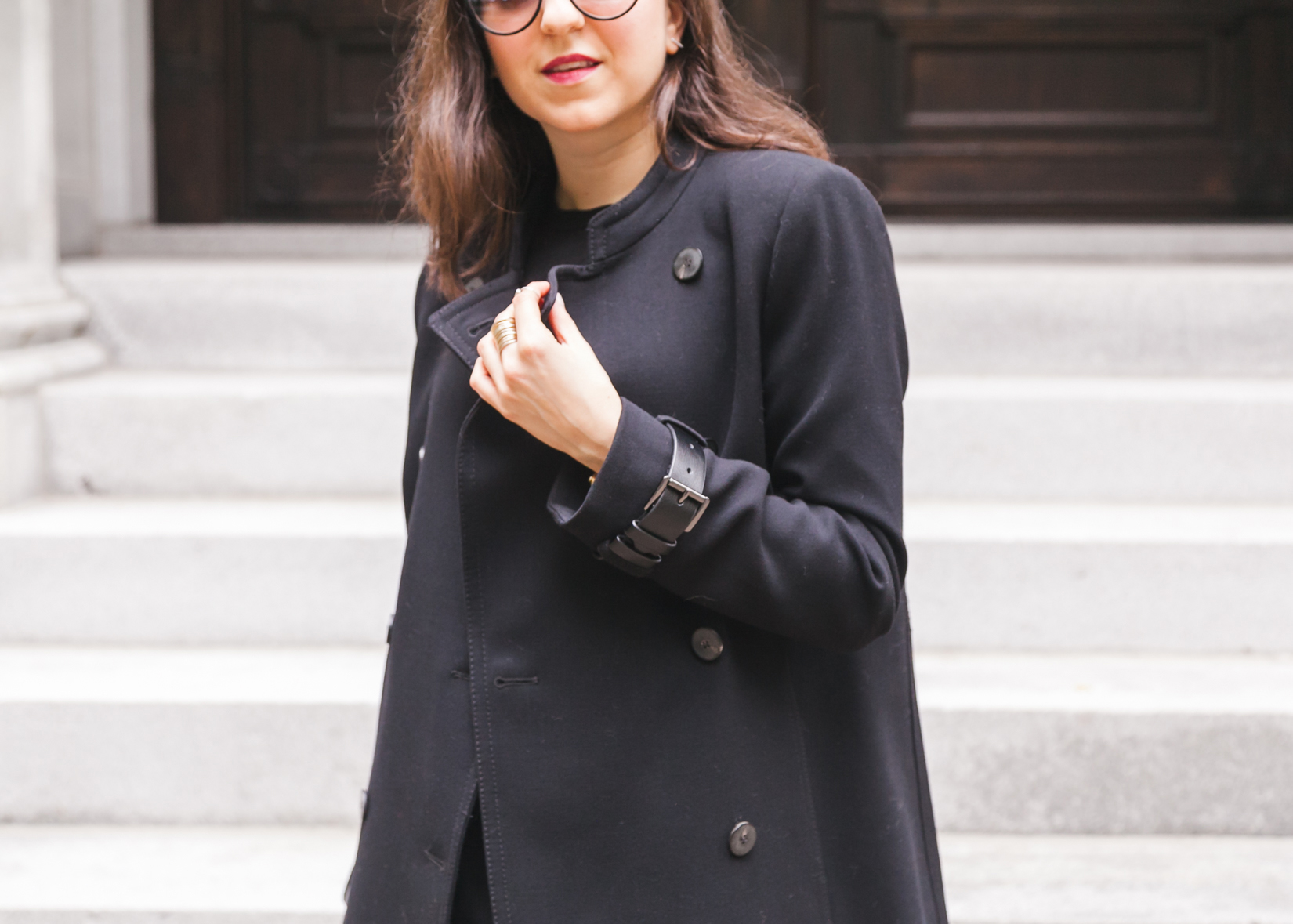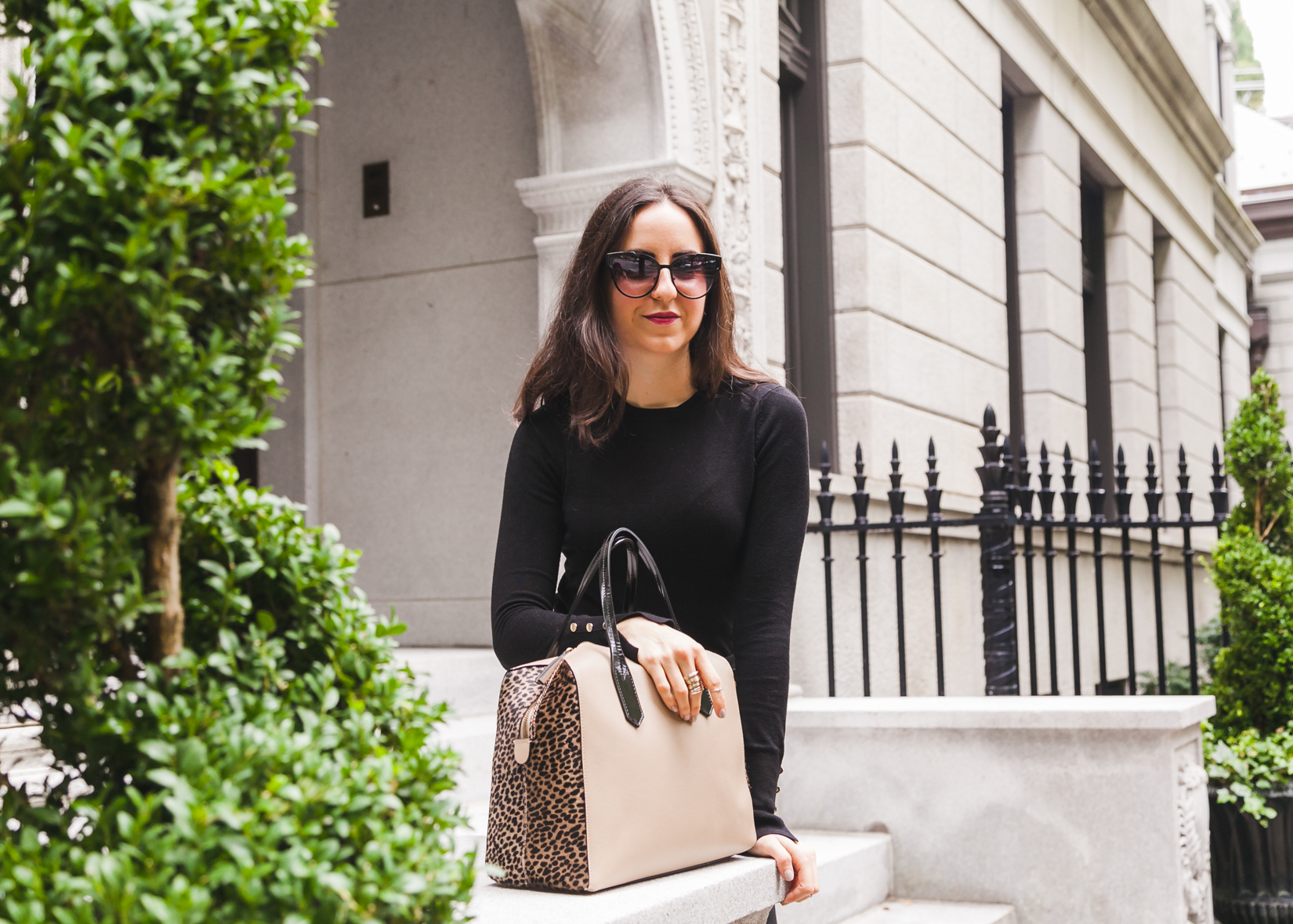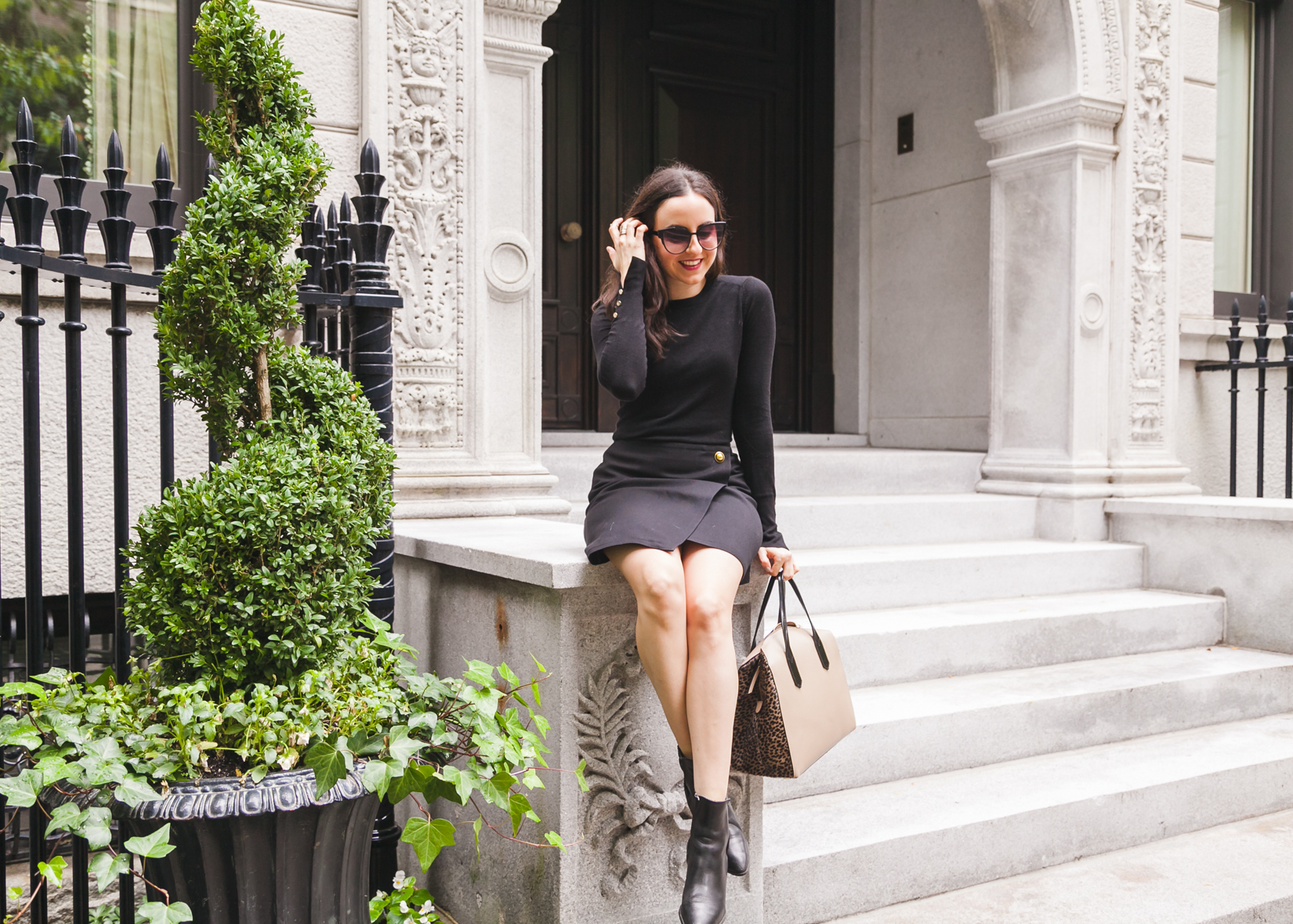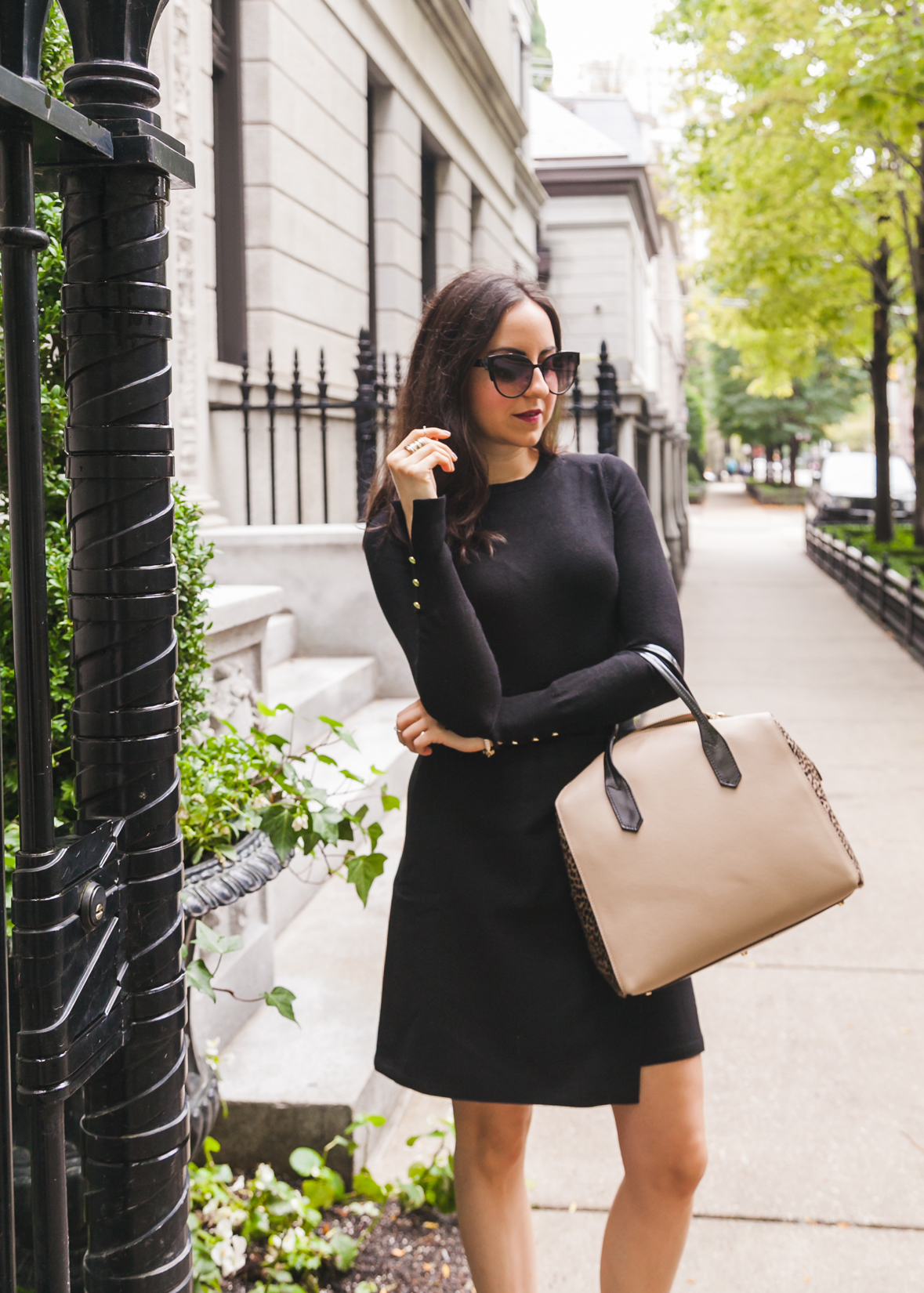 Leopard is a neutral in my book and I love the side detail on this purse; a leopard print on authentic calf hair. T.J. Maxx is my go-to for purses and accessories, because I feel that besides finding great deals, I can find unique pieces that aren't always so "mainstream". This purse is a unique purchase and one that I won't see everyone carrying on the street. Not to mention, for under $150 and stamped with the fashion approval seal of being "Made in Italy", I would say this purse is a steal. And no, they aren't paying me to write this- they are simply a store and a brand that I tend to frequent. Far too often, that is.
And with an all-black outfit (what's new), this purse, a simple accessory, adds a much-needed "wow-factor". I've been loving this asymmetrical skirt that I recently purchased from Loft. Again, a simple skirt with a unique cut and a simple gold button detail is a timeless piece that can be worn again and again. I paired the skirt with an old crew-neck sweater with gold buttons I purchased years ago at Zara, and in multiple colors. It's perfect for tucking-in and making the look extra polished. The coat was a recent purchase from Mango and I absolutely love the leather detail on the back and the sleeves. A bit edgy, a bit school girl and entirely chic.  And finally, ankle booties and a cat eye for an extra feminine touch.
So, today's fashion lesson is invest in staple and timeless pieces. If you're looking for trends, which are ever-fleeting, don't drop a pretty penny. Oh, and accessories can entirely make an outfit!
Photos by Jennifer Coffey Photography
Shop the look below ▼