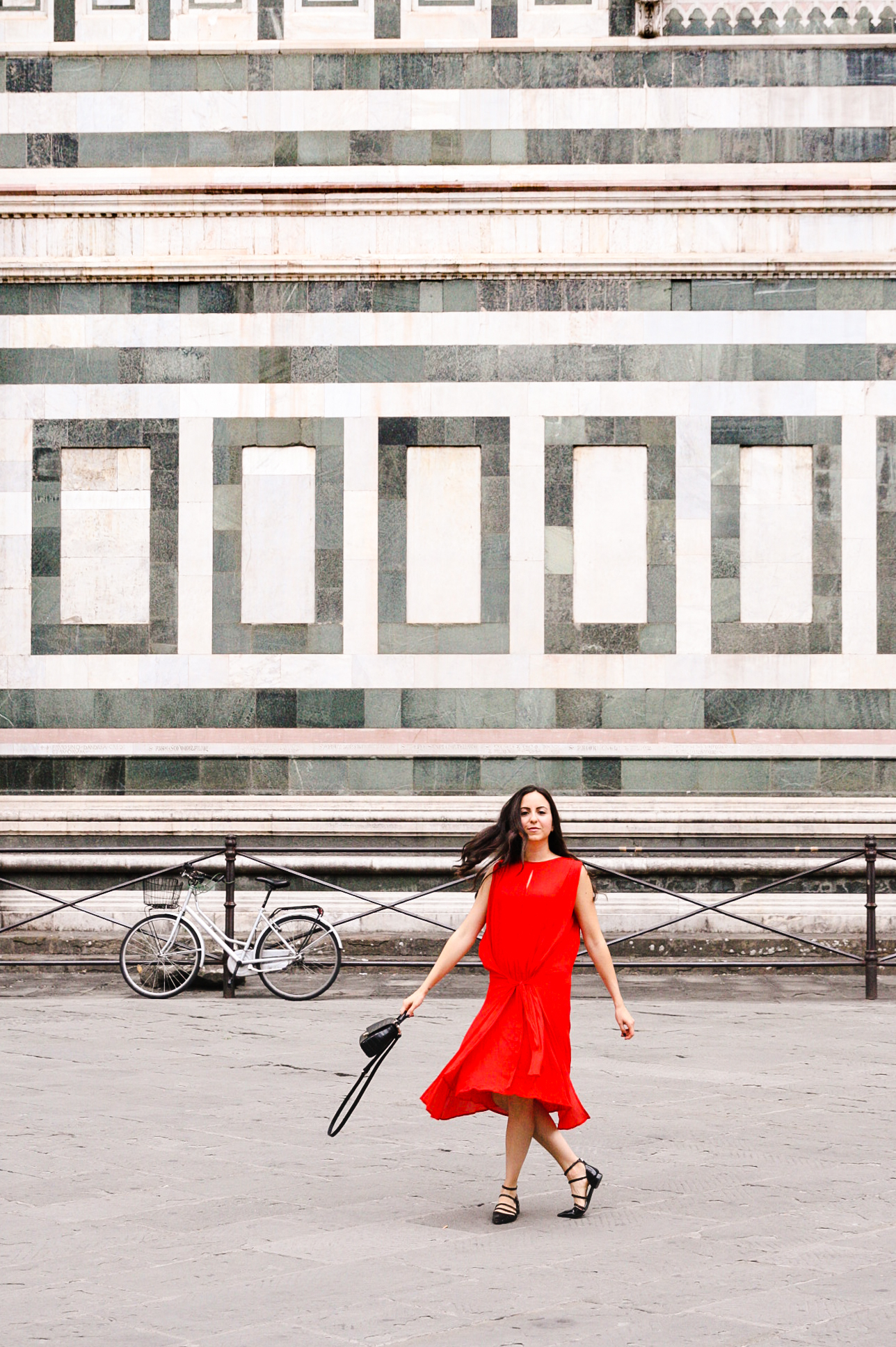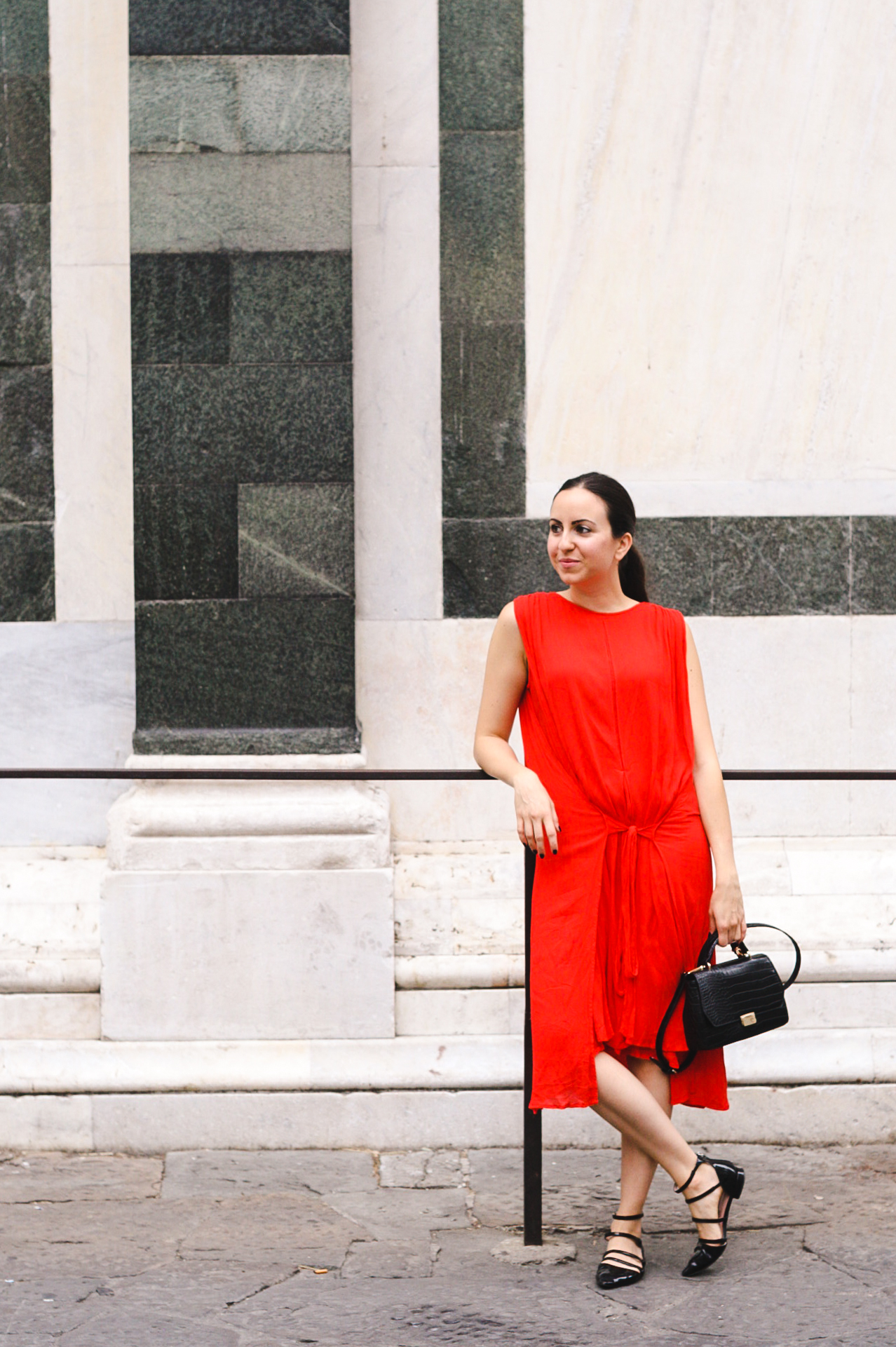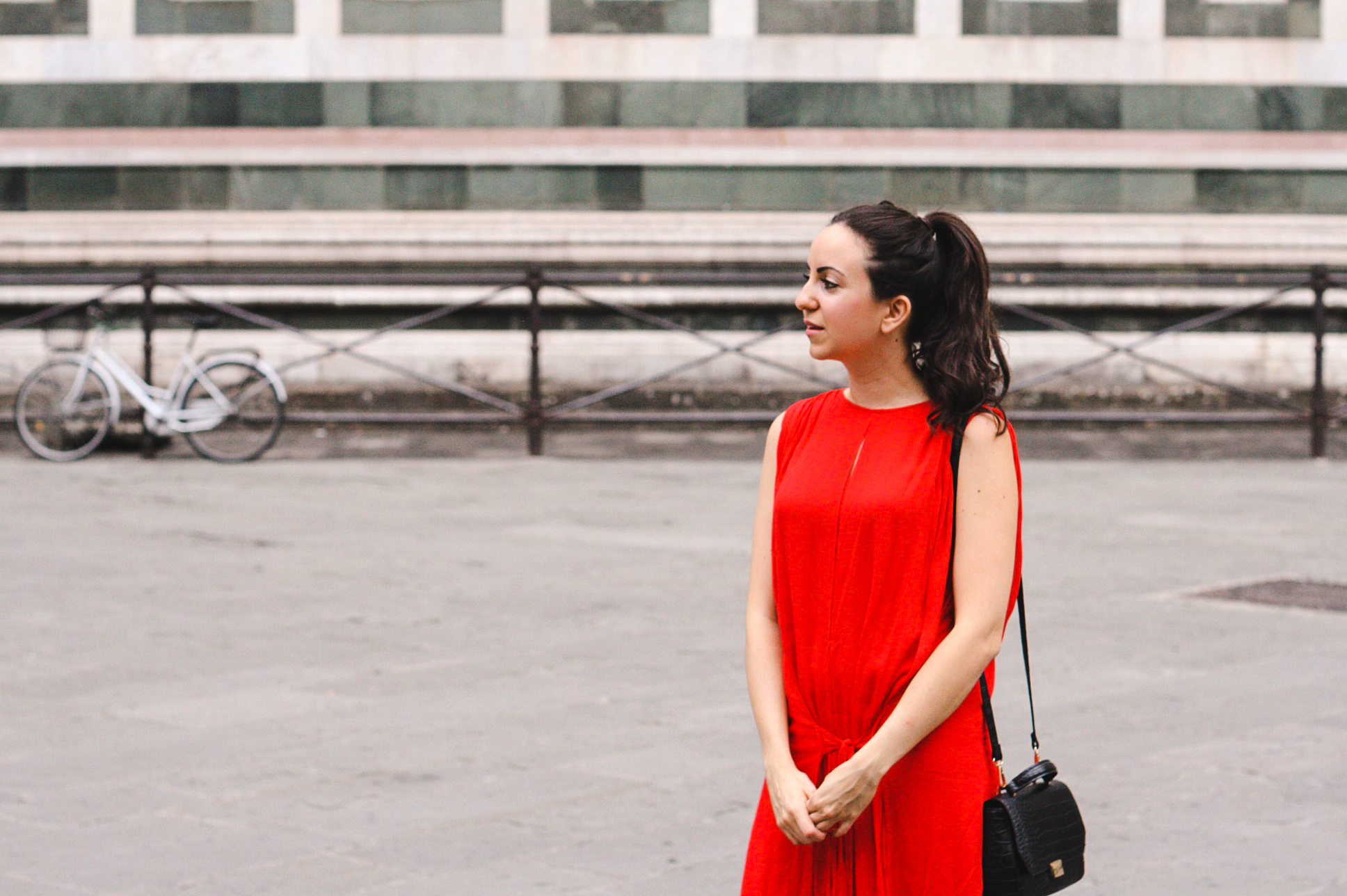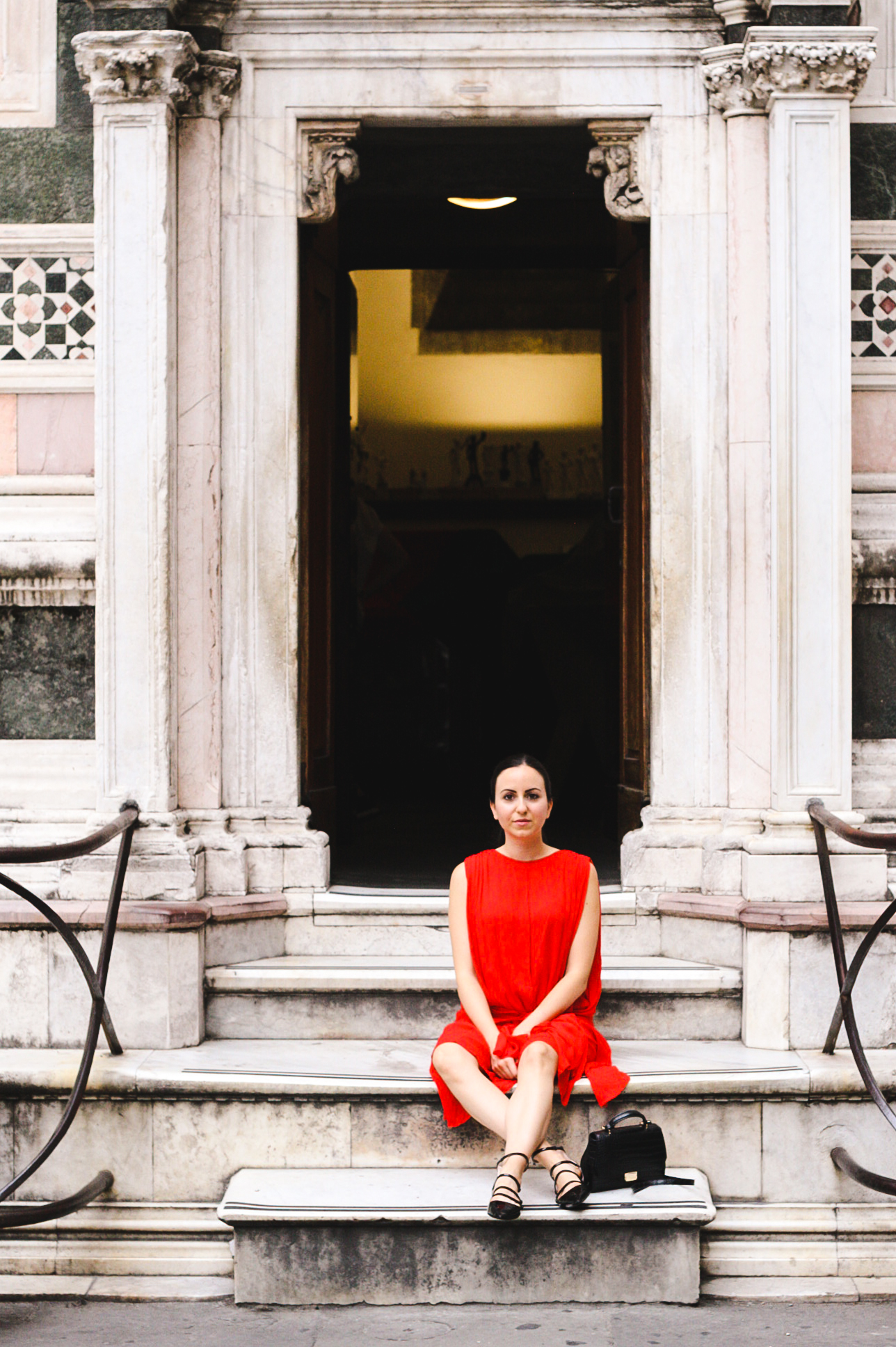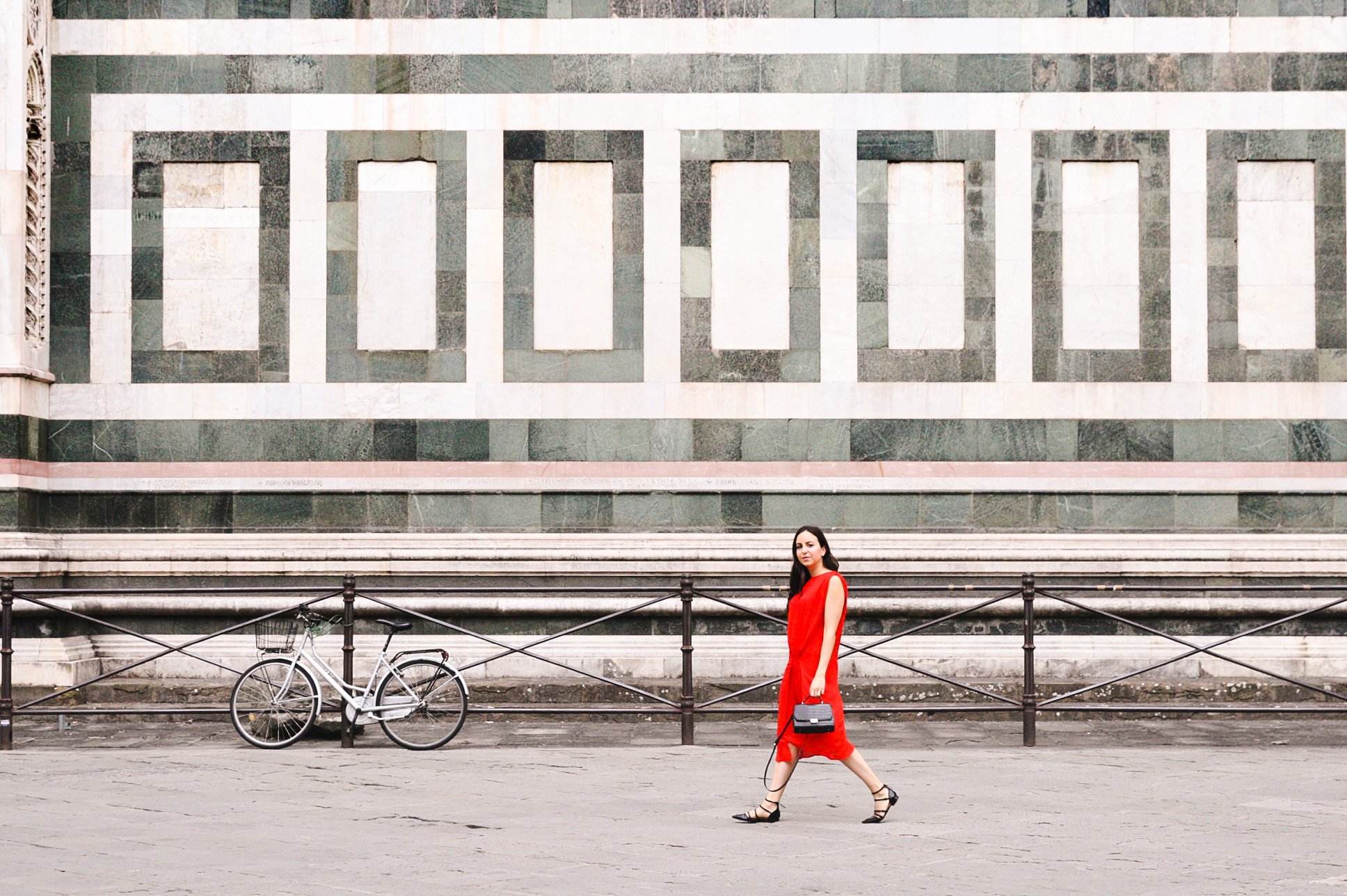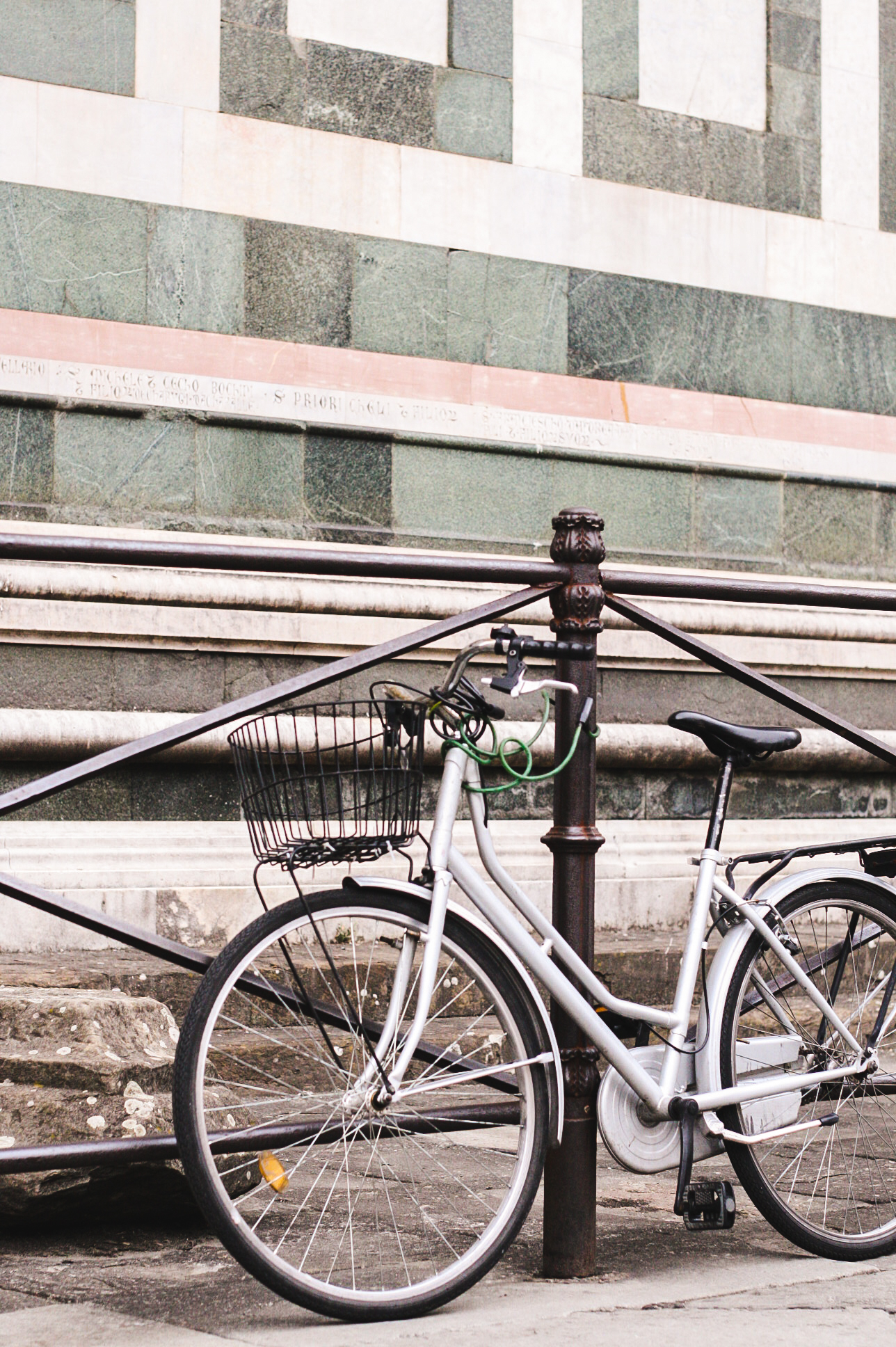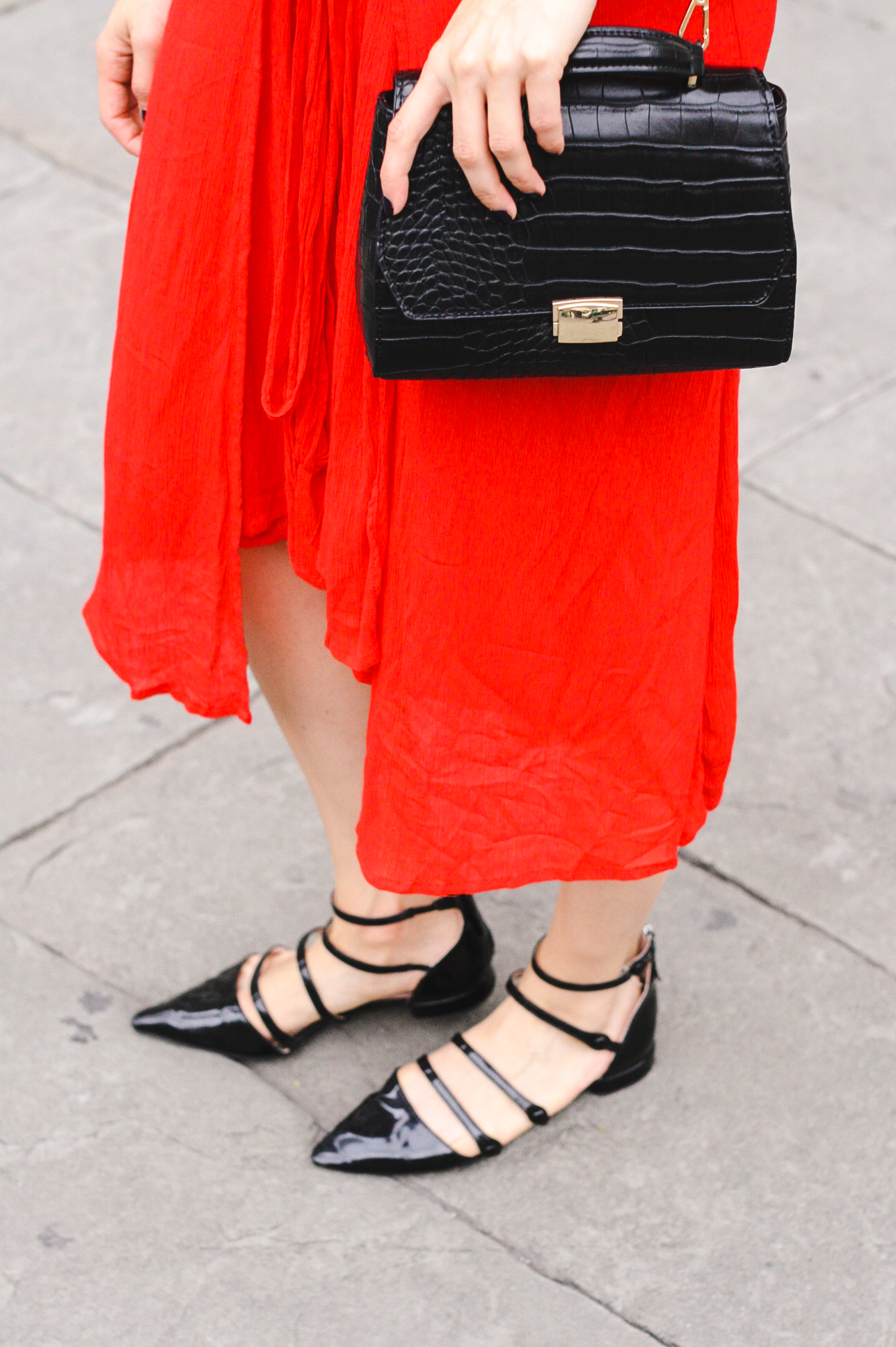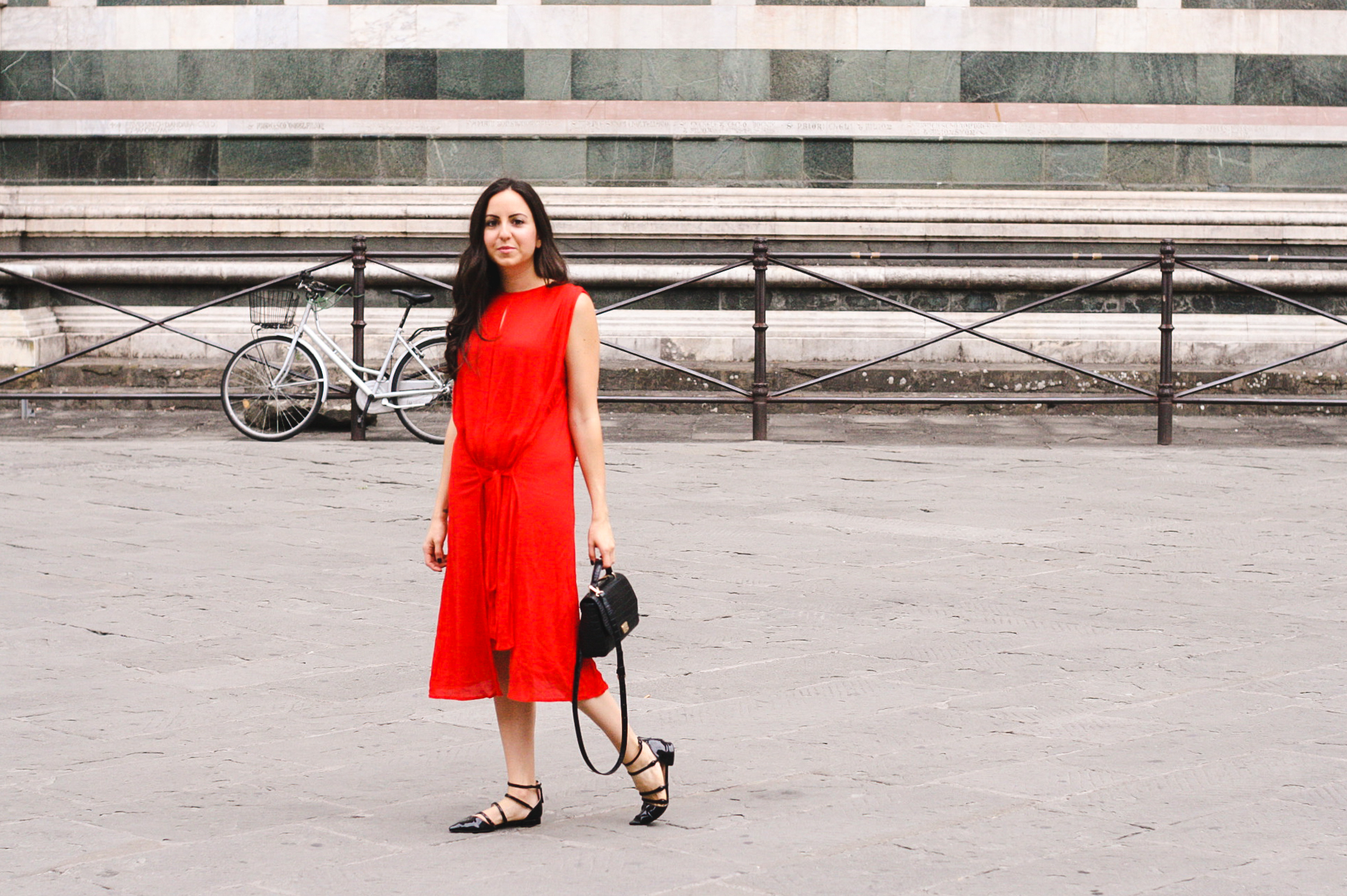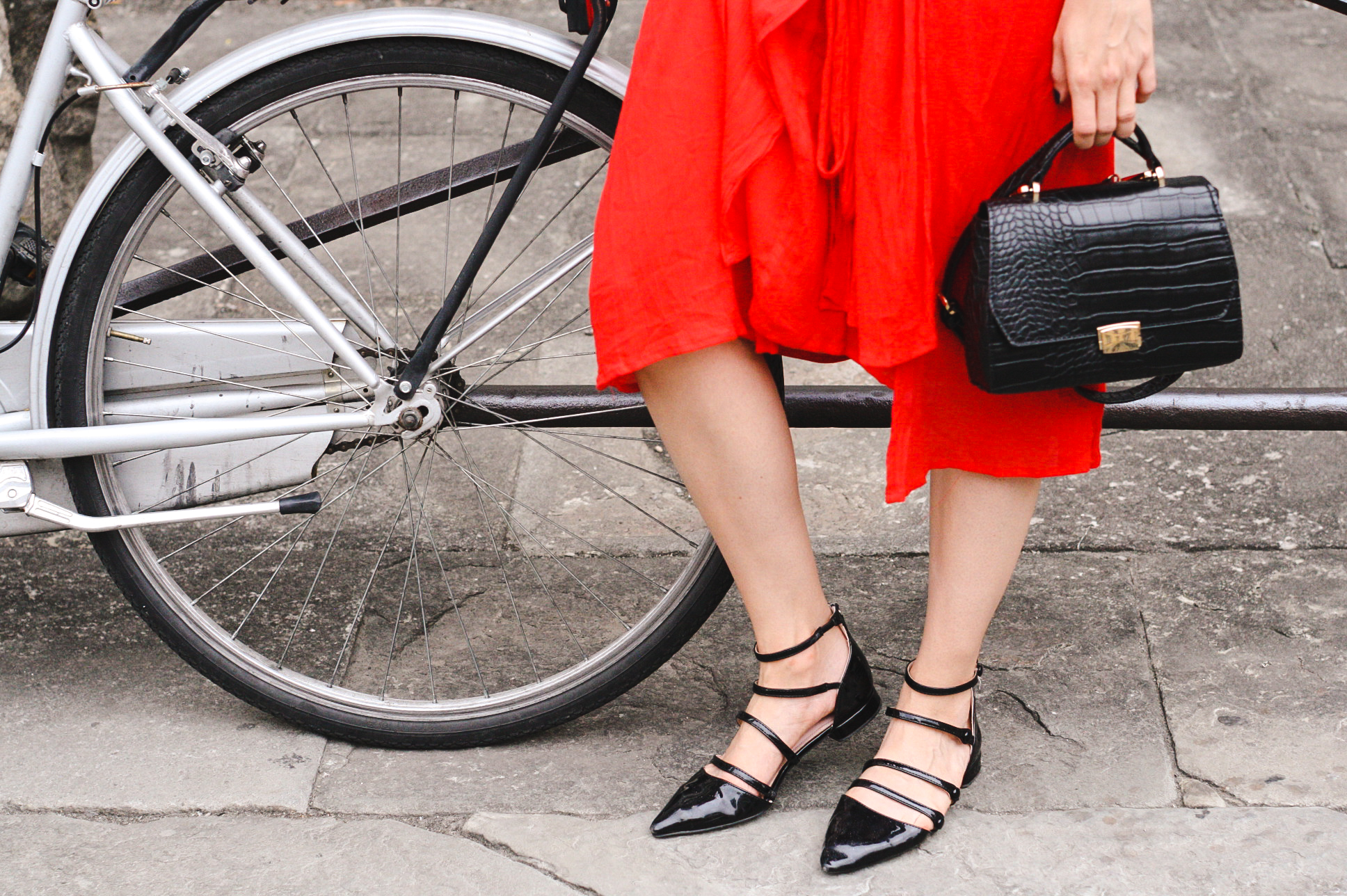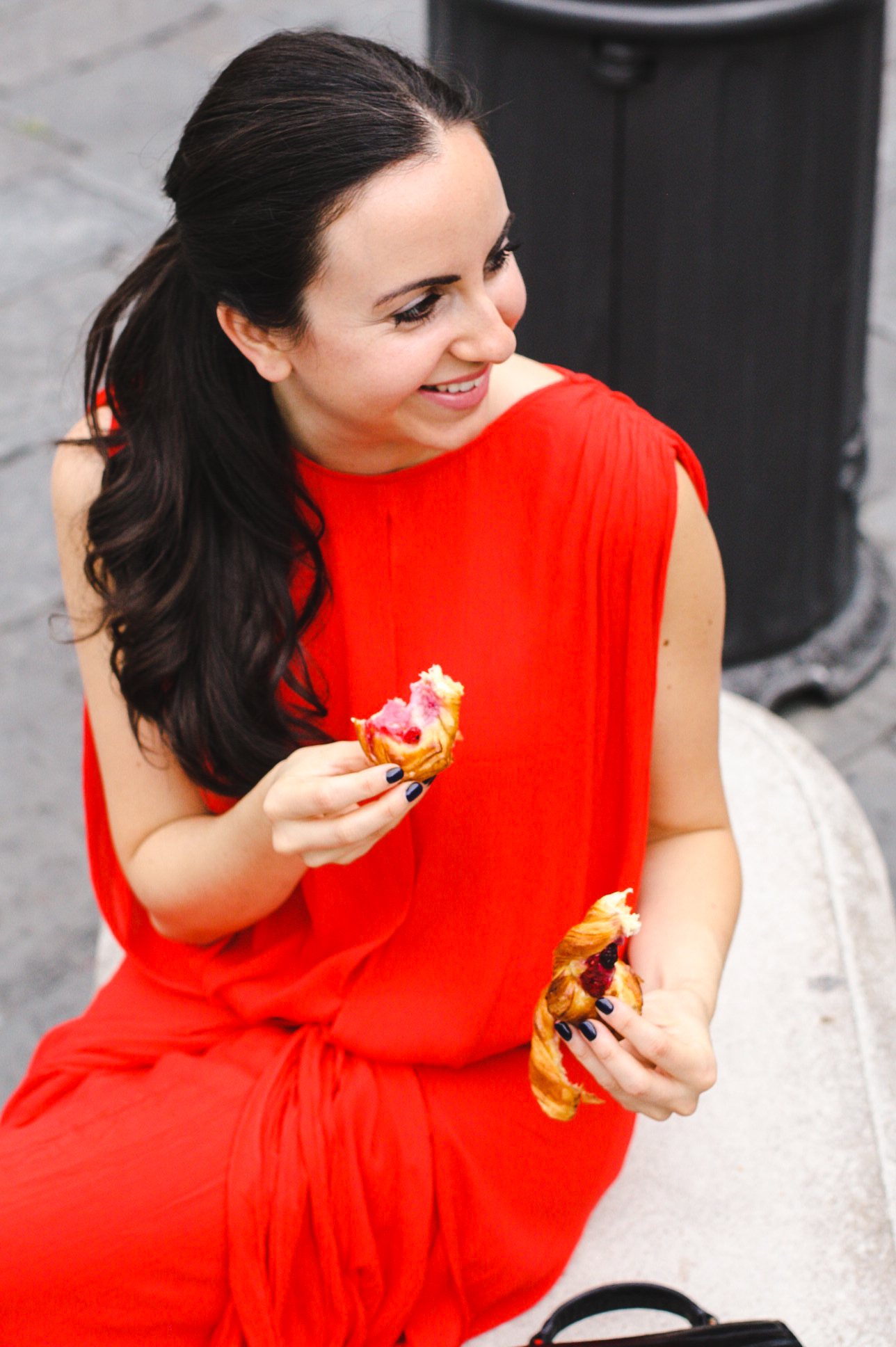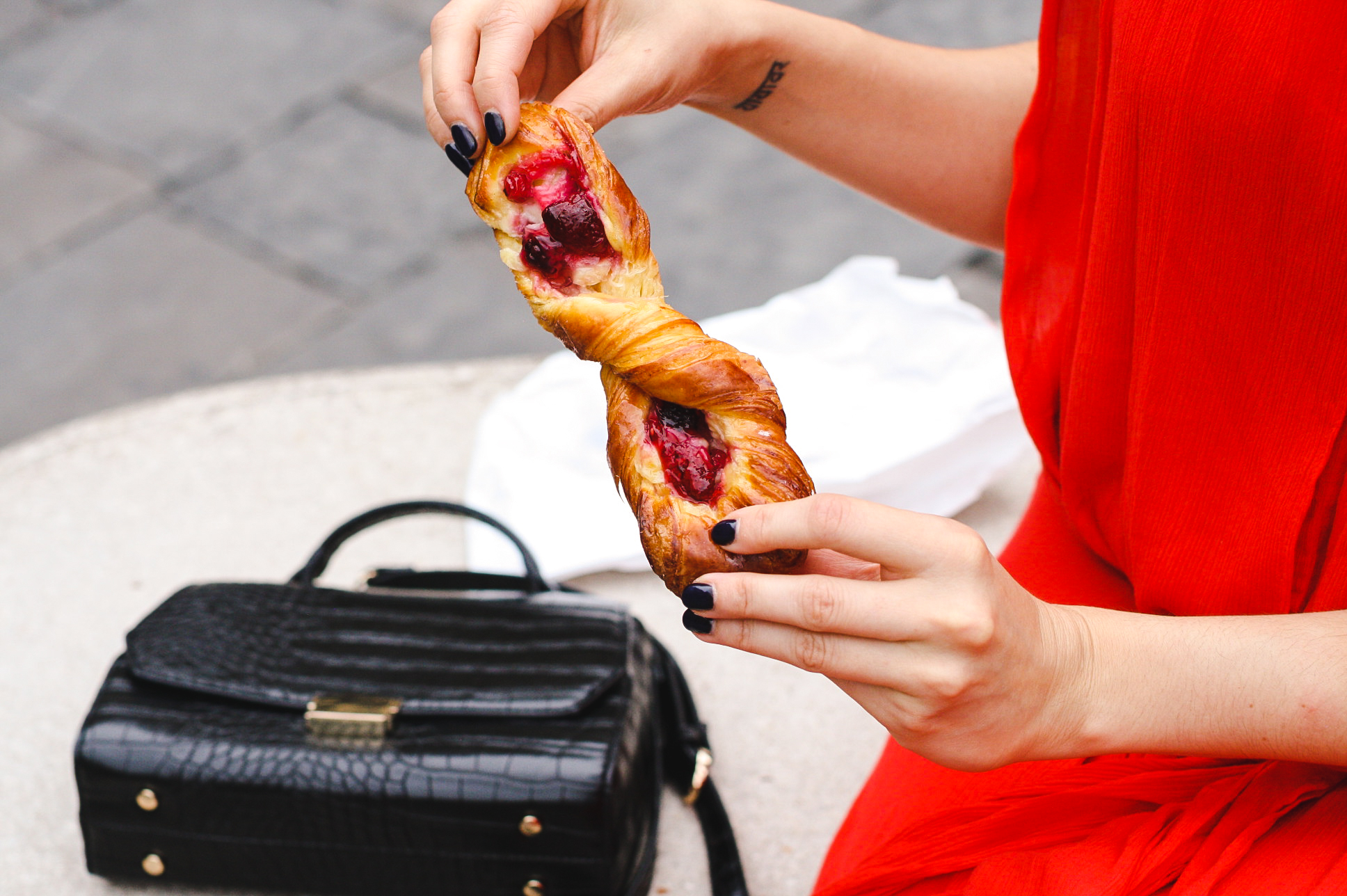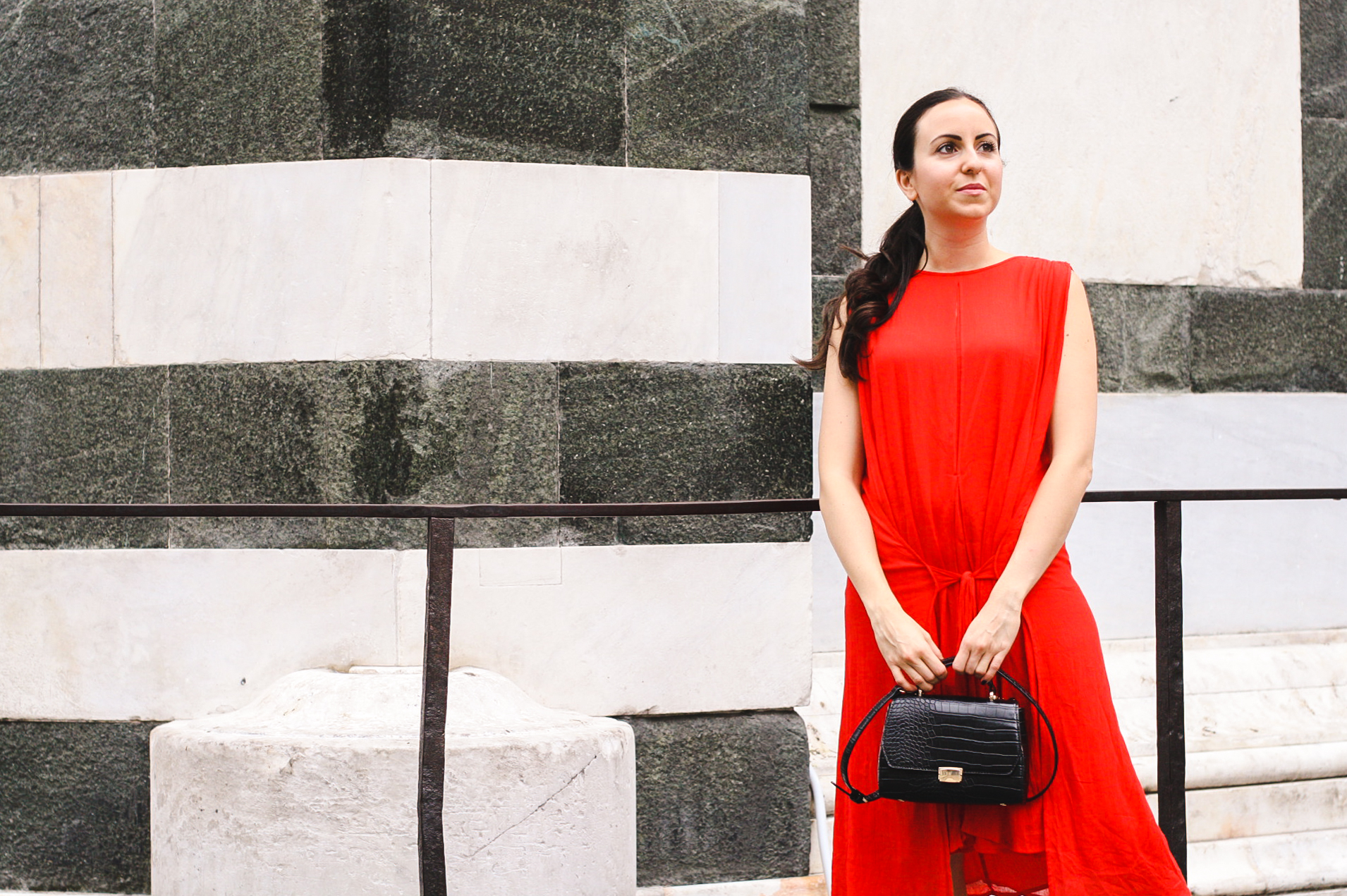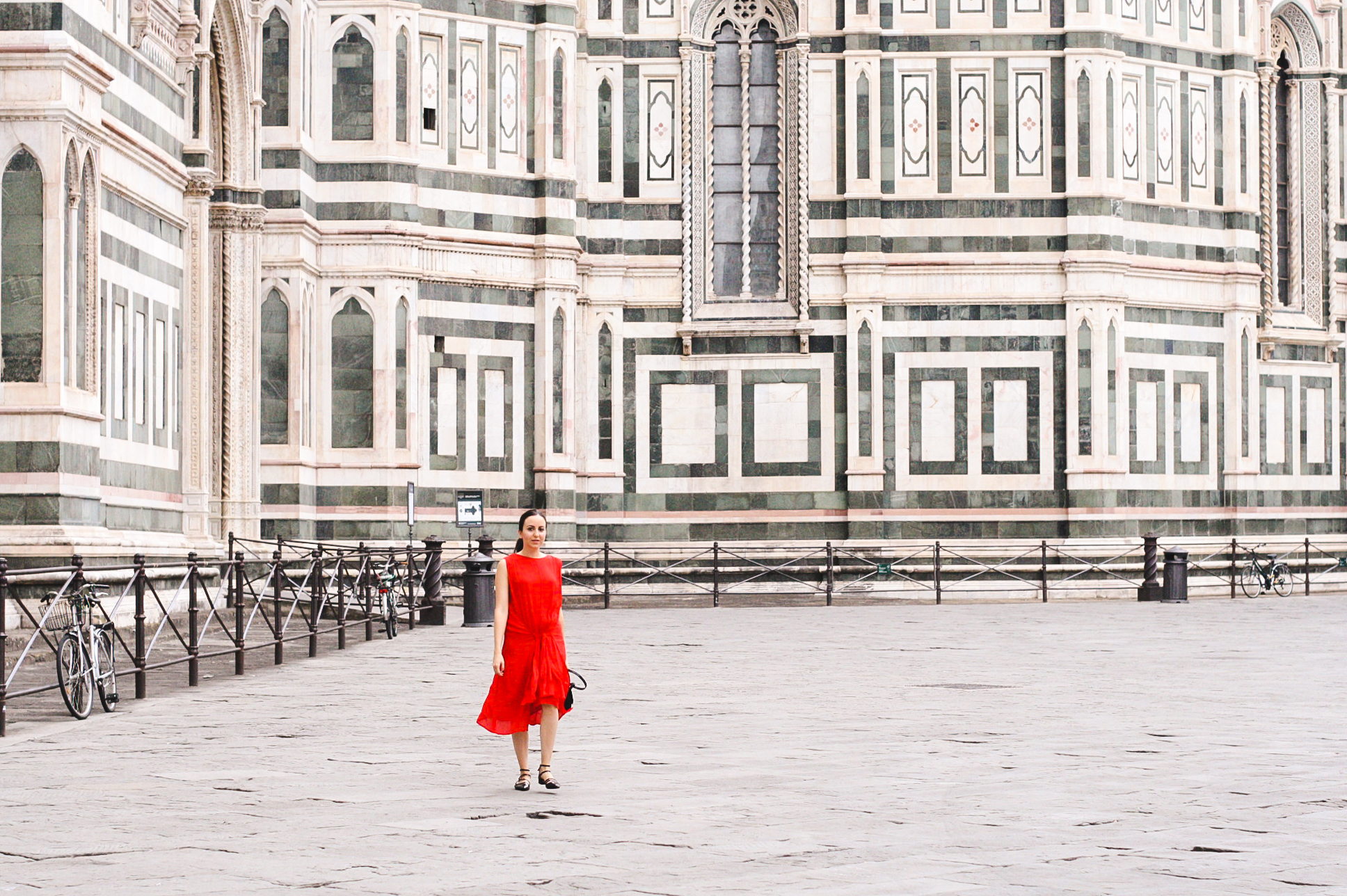 When I travel I tend to forget about time, schedules and the sense of tired is simply a fleeting thought that never sticks around long enough to be felt. I would walk up and down the streets of Florence, turning left and right, hoping to get lost among the ancient, pink-washed walls. I especially love how small I feel in Europe. Almost insignificant among the history. Perhaps it's because I know no one. Or perhaps it's because I'm in such awe, mouth agape while I stare and take it all in.
The Duomo, grand and overpowering, made me feel exactly that:  tiny and insignificant. A red dress, unconsciously thrown on to help me stand out against the marble facade of this historical building. A red dress, appropriately fitted for a bustling, European city. A city filled with culture, history and the arts. While Rome continues to hold my heart, if nothing more than for the history the two of us have shared over the years; Florence was simply magical. Smaller in size, and stature, compared to its capital city to the South, Florence was everything I hoped it would be.
I indulged in a spicy pizza, fresh from the flames and the best I've had to date. Fiery and red, just like my dress. And as I walked around the Ponte Vecchio, two worlds, the past and present, collided. A young woman, sang opera on the corner, with her makeshift band and unruly dreadlocks. People gathered, forming a small crowd and for a moment, I couldn't help but think this, right here, right now, is what some consider everyday life. An evening stroll, a fresh pizza and an impromptu opera vocalist on the corner of the Ponte Vecchio…. in a red dress. Magic.
Shop the look below ▼