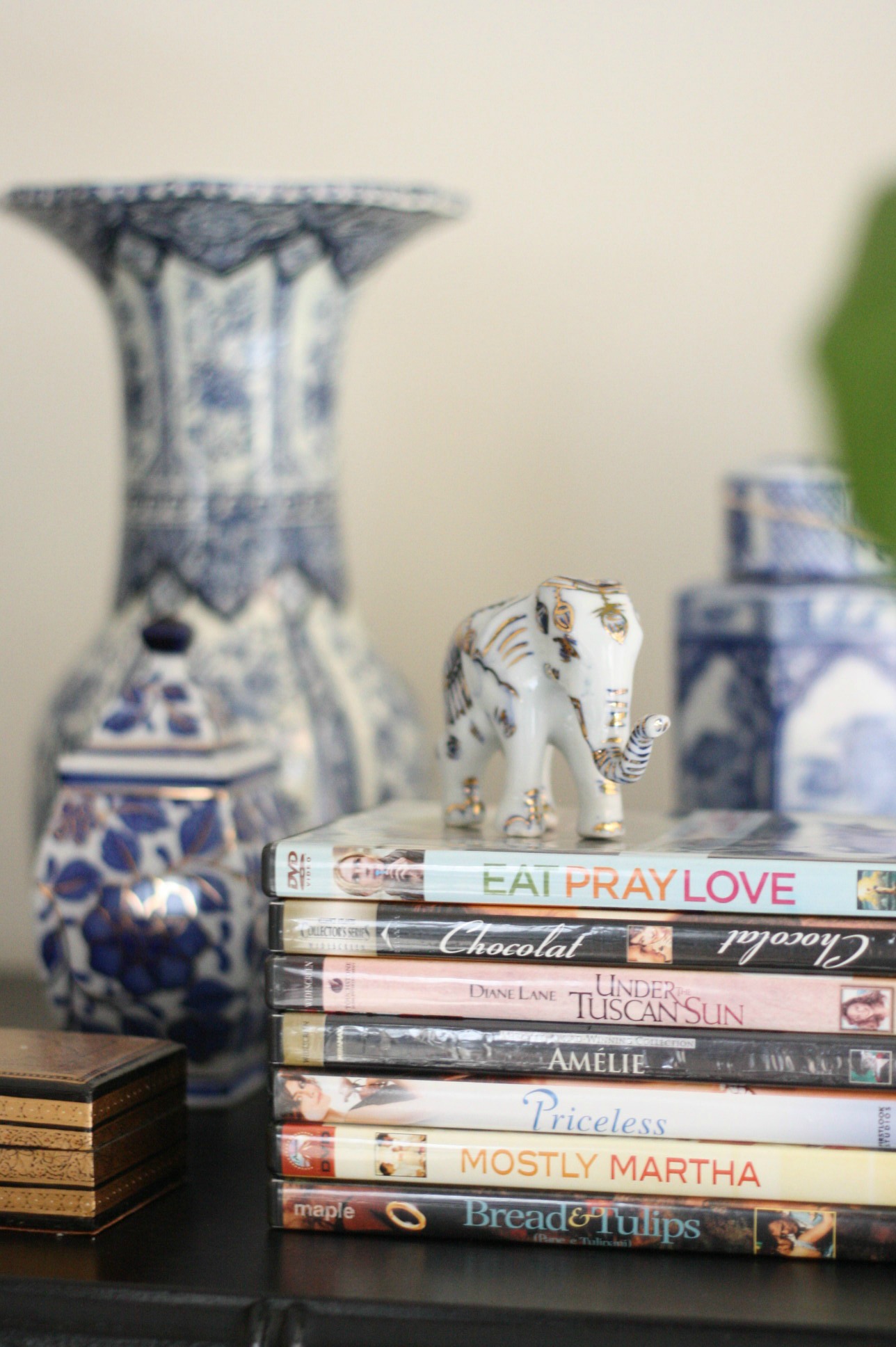 I don't own a lot of movies but over the years I have grown a collection of some of my favorites- which, if you can tell, by the looks of it are mostly foreign or inspire some serious wanderlust. I especially love foreign flicks not only to hear a different language but because I feel like they focus so much more on character building. They are generally slower moving, take time to get into, but they develop such a deep and detailed story line that it's impossible not to get sucked in. Plus, the far-flung destinations don't hurt either. So, today I decided to share my top 10 foreign flicks that I own and happen to watch on repeat whenever the desire to travel from my seat and escape somewhere exotic calls. Other favorites worth mentioning? Eat, Pray, Love; Chocolat and Under the Tuscan Sun! Obviously.
Do you love or hate foreign flicks? If you're a fan like me, what are some of your faves?
1. Mostly Martha (German)
2. Pan e Tulipane – Bread and Tulips (Italian)
4. Hors deu Prixe (France)
5. Amelie (French)
6. Vicky, Cristina, Barcelona (Spanish)
7.
Les émotifs anonymes

– Romantics Anonymous (French)
8. Et Soudain Tout le Monde Me Manque – The Day I Saw Your Heart (French)
9. Il Postino (Italian)
10. Volver (Spanish)