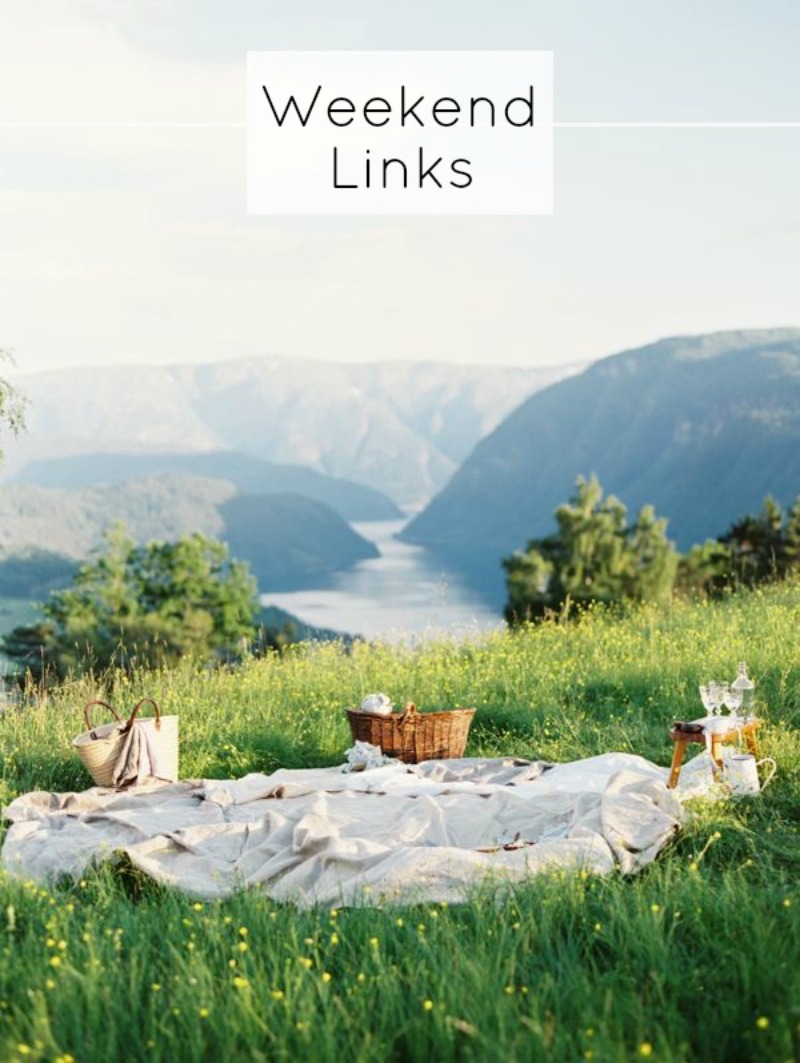 Summer isn't over quite yet and while I am excited for Fall, I am enjoying these last couple of weeks of warm temps! This week felt long! Didn't it? I had a never ending to-do list and every time I finished crossing a few things off, I added about 10 more. But exciting things are happening and I'm hunting for some fabulous pieces to add to the Shop! Hope you all have a fabulous weekend! Xx
WEEKEND LINKS
Being behind a computer all day doesn't allow for a lot of face-to-face interaction. I always thought it would be easier to meet more people as an adult but yet it feels more difficult. There's so many dating sites what about friend sites? Someone get on that pronto! This Refinery29 article explains why it's so hard to meet new friends and how to approach it.
J.Crew is offering an additional 25% off select style with code SHOPNOW. This is the time to stock up ladies. I've got my eye on this jeweled sweatshirt, these leather loafers, this panama hat for future beach vacations, and this lined nightshirt.
I've been giving our dining room a lot of thought and I am committed to have it entertaining-ready by the time the holidays roll around, this article on Domaine Home is all about Dining Room essentials.
A whole sale on global furnishings on One Kings Lane? Yes, Please!
An oldie but a goodie…I love how From The Right Bank dressed up her wet bar with a statement-making wallpaper. And you'll never guess where she got it from!
Ann Street Studio is one of my favorite sites for inspiration and she never disappoints. Like this post about antique hunting in Provence….