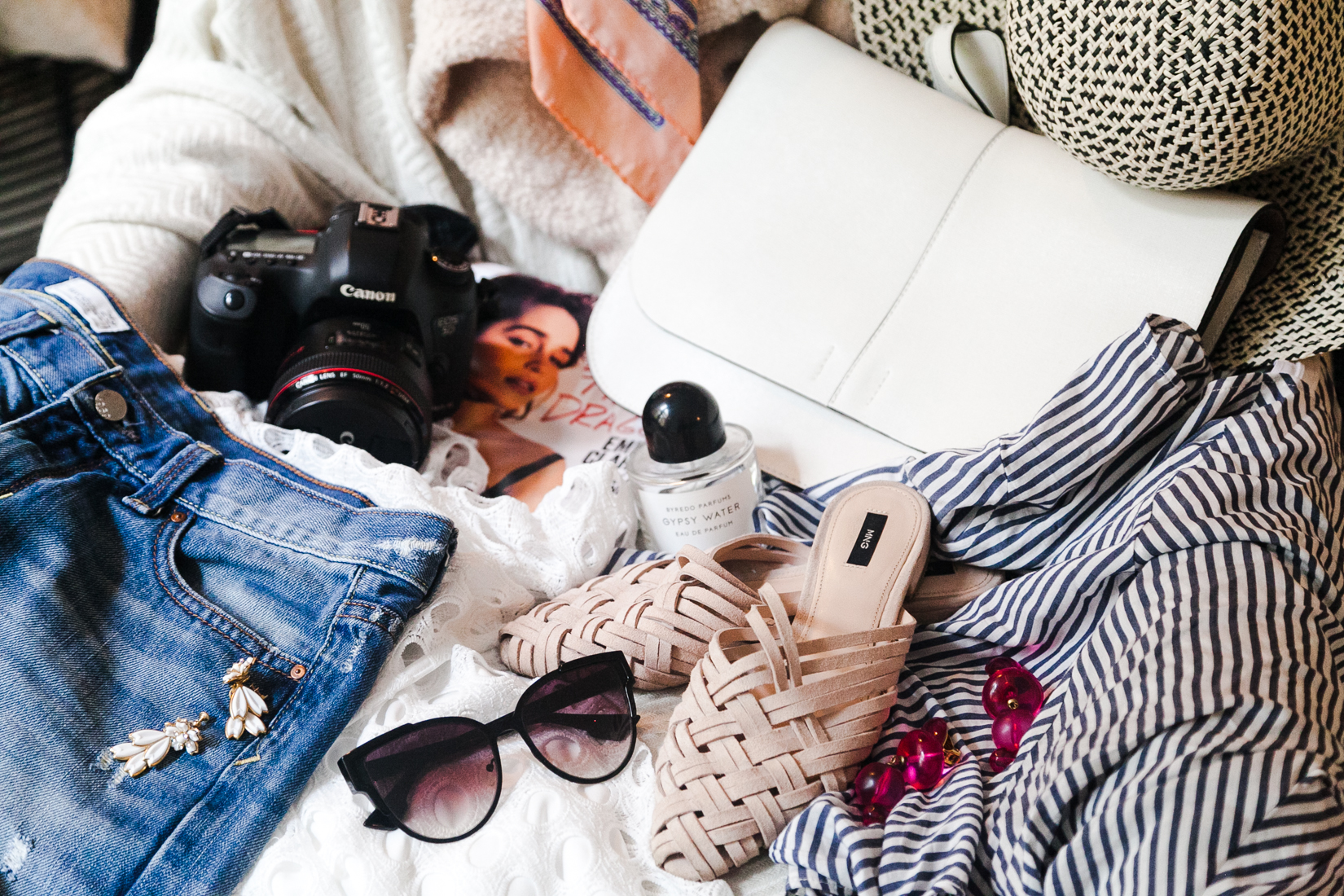 With anticipation of the relaunch of NoMad Luxuries (almost ready!), I've been working on creating new and more importantly, regularly posted content on the site. The IT Lists will be a monthly roundup of all things style, beauty, home and travel that I've discovered over the past 30 days.
This Summer was a blur of travel and I can't quite wrap my mind around the fact that today is already September! There's a small part of me that's looking forward to the Fall weather and a fresh, new season. I'll be starting off this new month with a few trips, including one to #NYFW! In true fashion week style, here's a few of the things that have caught my eye, inspired me or even made me reach for my wallet!
1. The Asymmetric Denim Skirt: I've been on a denim kick, lately and I plan on wearing this asymmetric, denim skirt all season long!
2. The Retro Aviator: a staple in any wardrobe, aviators never go out of style. These happen to be Yves Saint Laurent at an unbeatable price.
3. The Fall IT Color: Olive green is the perfect neutral and a trendy Fall color. This wool coat with leather details is chic enough to throw on and go.
4. The Oxblood Satchel: At this point you know I buy almost all my Italian purses from TJ Maxx. It's because their selection is on point and their prices are too good to pass up. This purse is no different!
5. The Stretch Bootie: I'll never say no to a pointy toe and a slip on bootie. Chic and effortless.
6. The Pearl Denim Jacket : pearl details have been everywhere lately, and they are the perfect, feminine touch to a denim look. I purchased mine from TJ Maxx but this Asos jacket is great, too!
7. The Eye Opener: After a long layover and a red-eye flight, I picked this up at the Madrid airport for an instant boost and youthful look. It's amazing, friends. Trust me, you'll want this one!
8. The Hard Metal: Silver details give an edge to any look and act as a lovely compliment to otherwise feminine pieces.
9. The Animal Attraction: Animal print for Fall? Practically a prerequisite. Not to mention, scarves are so versatile.
10. The Knotted Dress: In my go-to shade or burnt orange/rust, this dress would be perfect both for day and night!