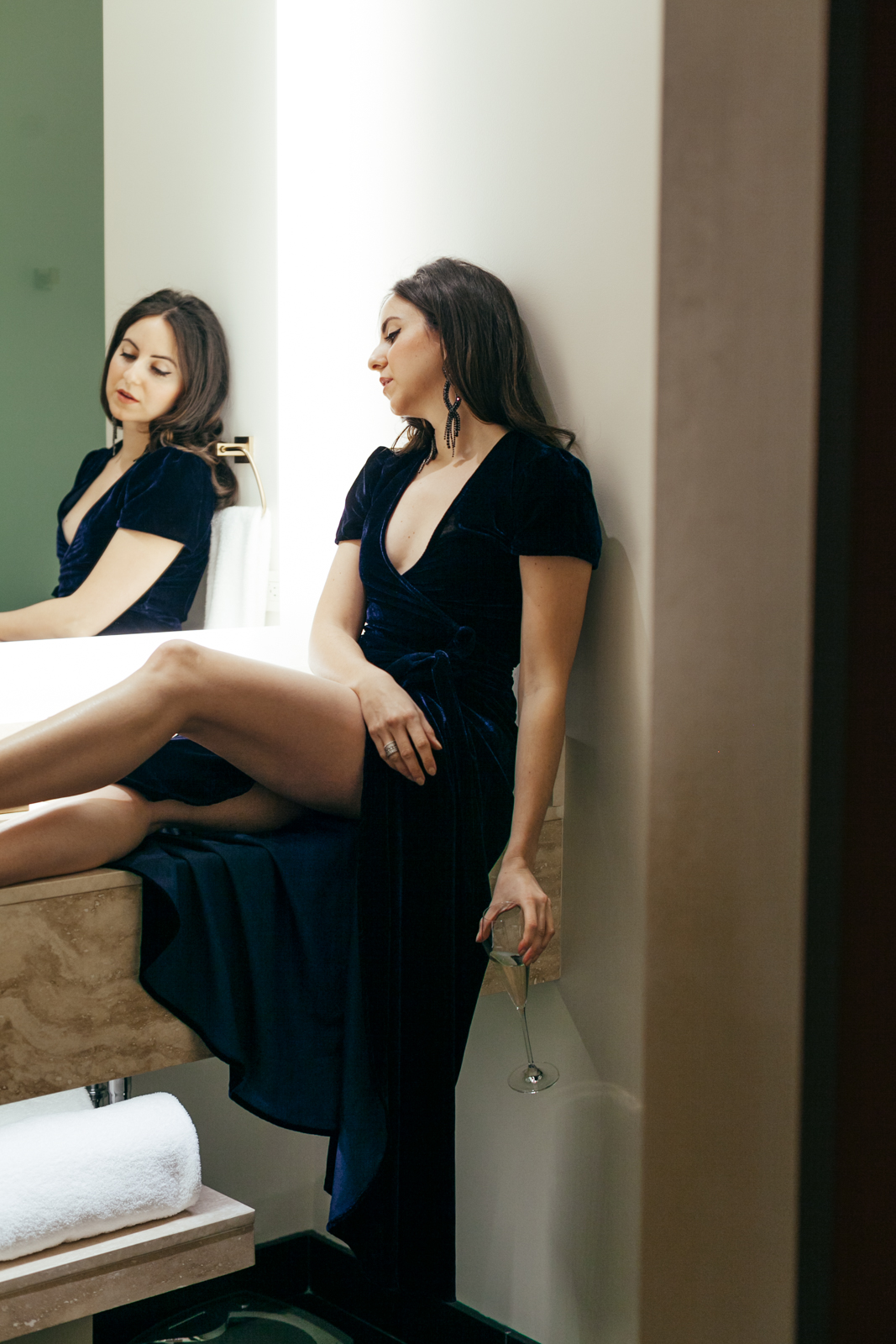 I had initially intended this look for a New Year's outfit but since I actually went looking like a grandma to dinner, covered from head to toe in layers due to the sub-zero temps, I thought it might be a bit hypocritical of me. And so, this navy blue, velvet wrap dress is making its debut on a casual Friday… perhaps what you may wear to the grocery store later, or let's say… to a first date. If you actually have somewhere to wear it, perhaps a winter wedding or a black-tie event, it really is the perfect dress for this time of year. If you haven't already noticed, I've been really advocating for navy, lately. This dress happens to also come in wine, black and a merlot.
Since this look was statement making in it's own right, I kept everything else to a bare minimum. The one piece of jewelry I did wear, are these amazing Swarovski crystal, chandelier earrings in navy. In fact, the earrings were so long they dusted my collar bone. The unexpected monochrome, even down to my jewelry, made the look feel fresh and brought focus to the low cut front of the dress. I kept the retro inspired makeup and hair and slipped into a pair of embellished, velvet slingbacks I picked up a few seasons ago from Banana Republic. The embellishment peaked under the dress and tied in with the jewels of the earrings.
Shop my look ▼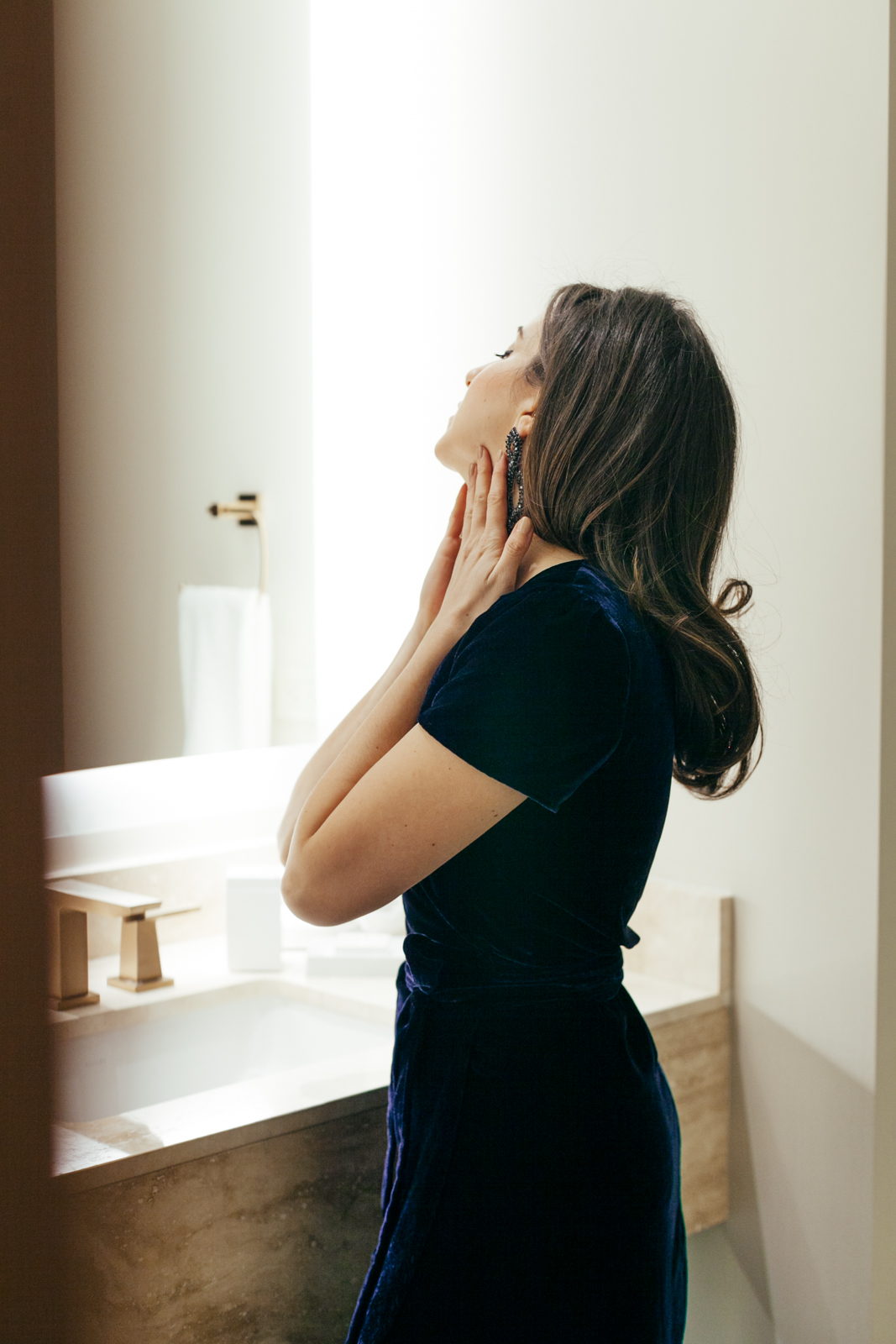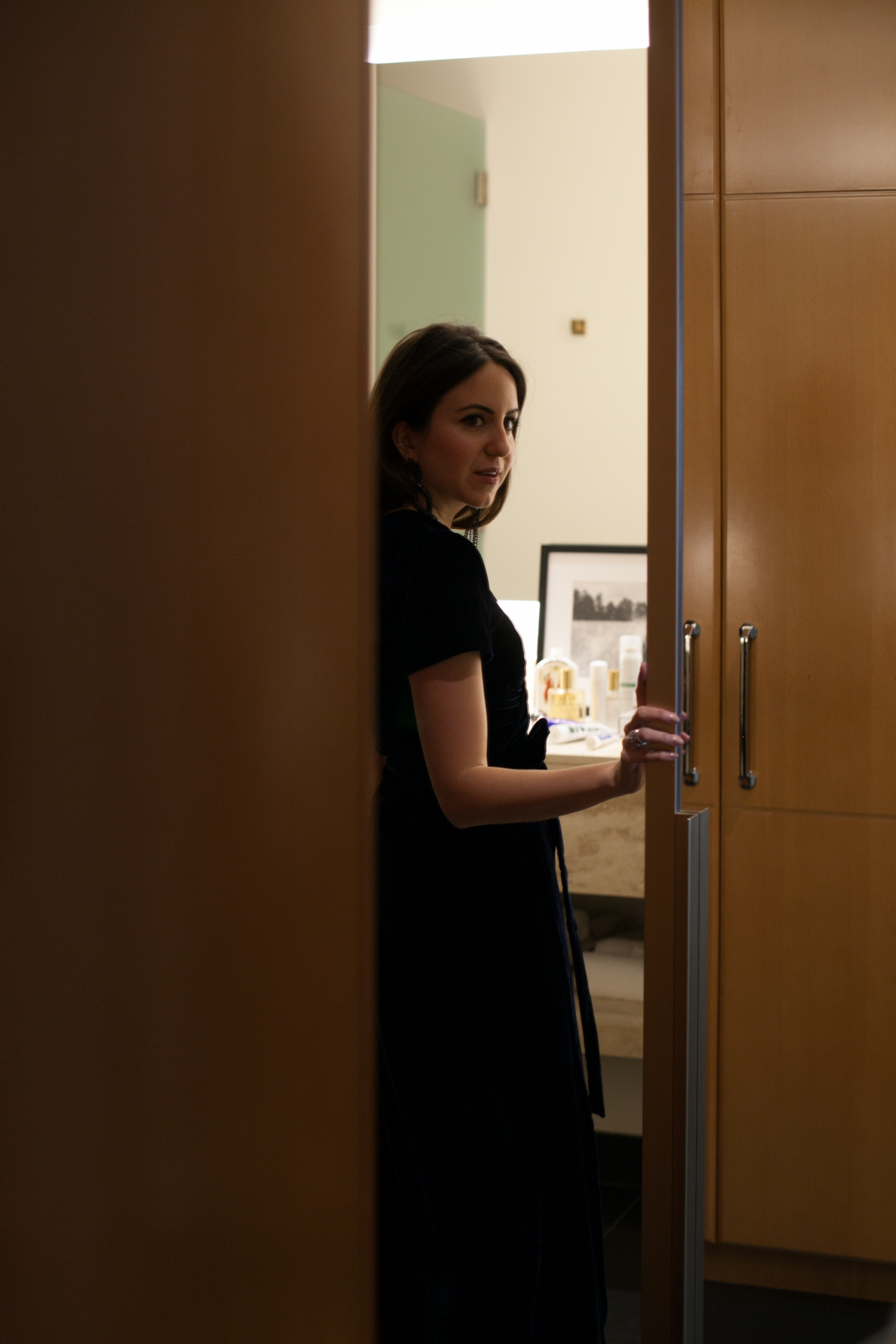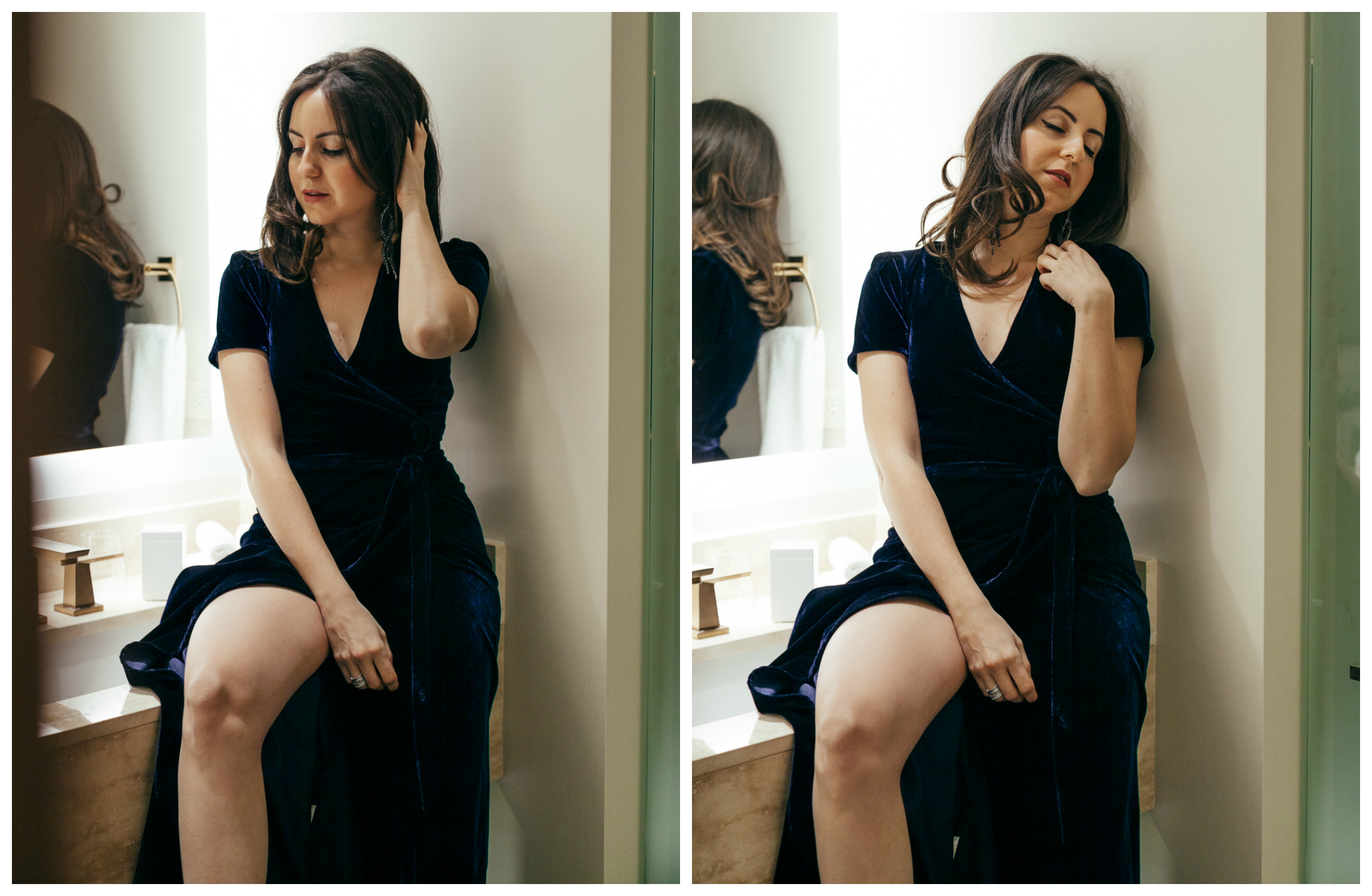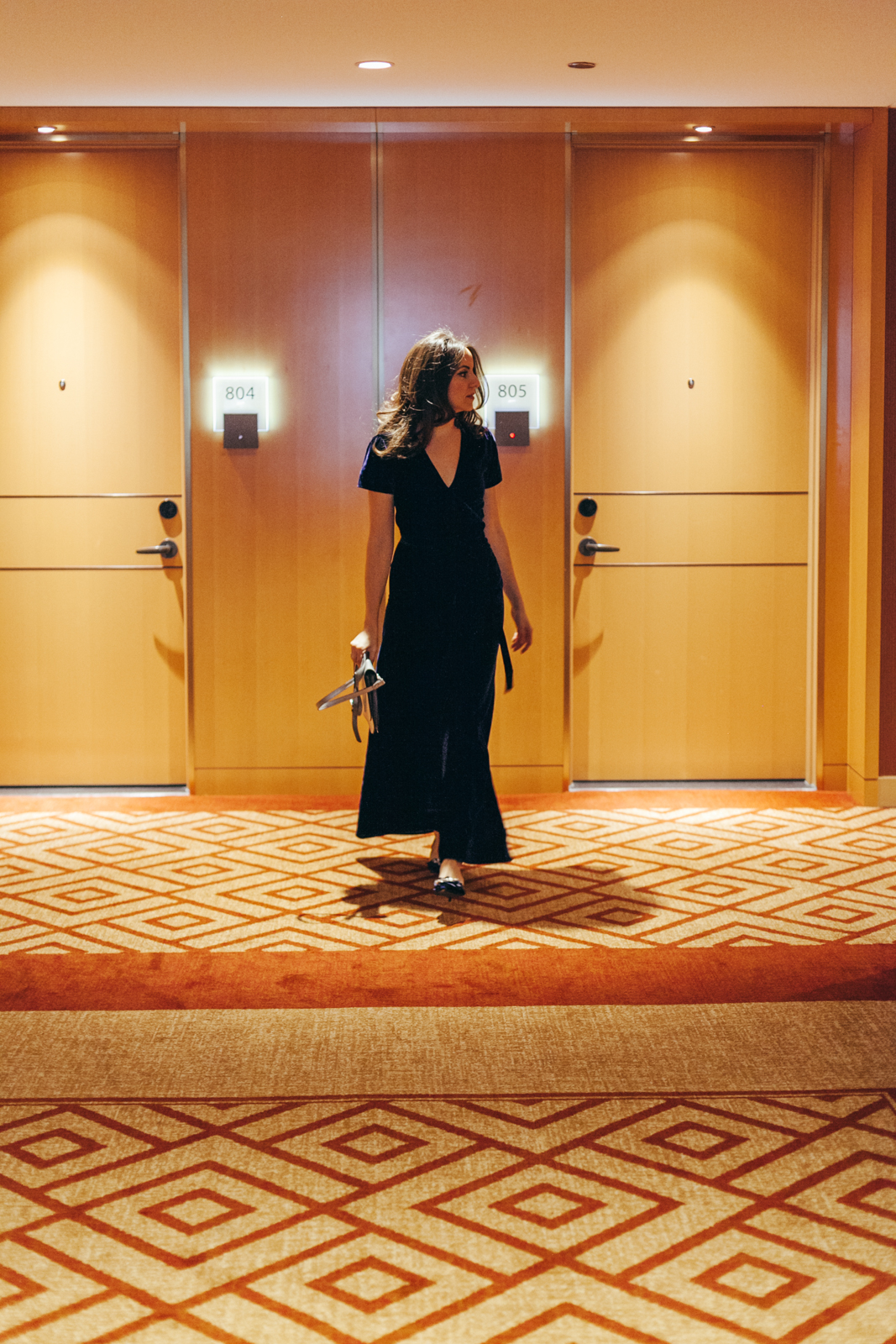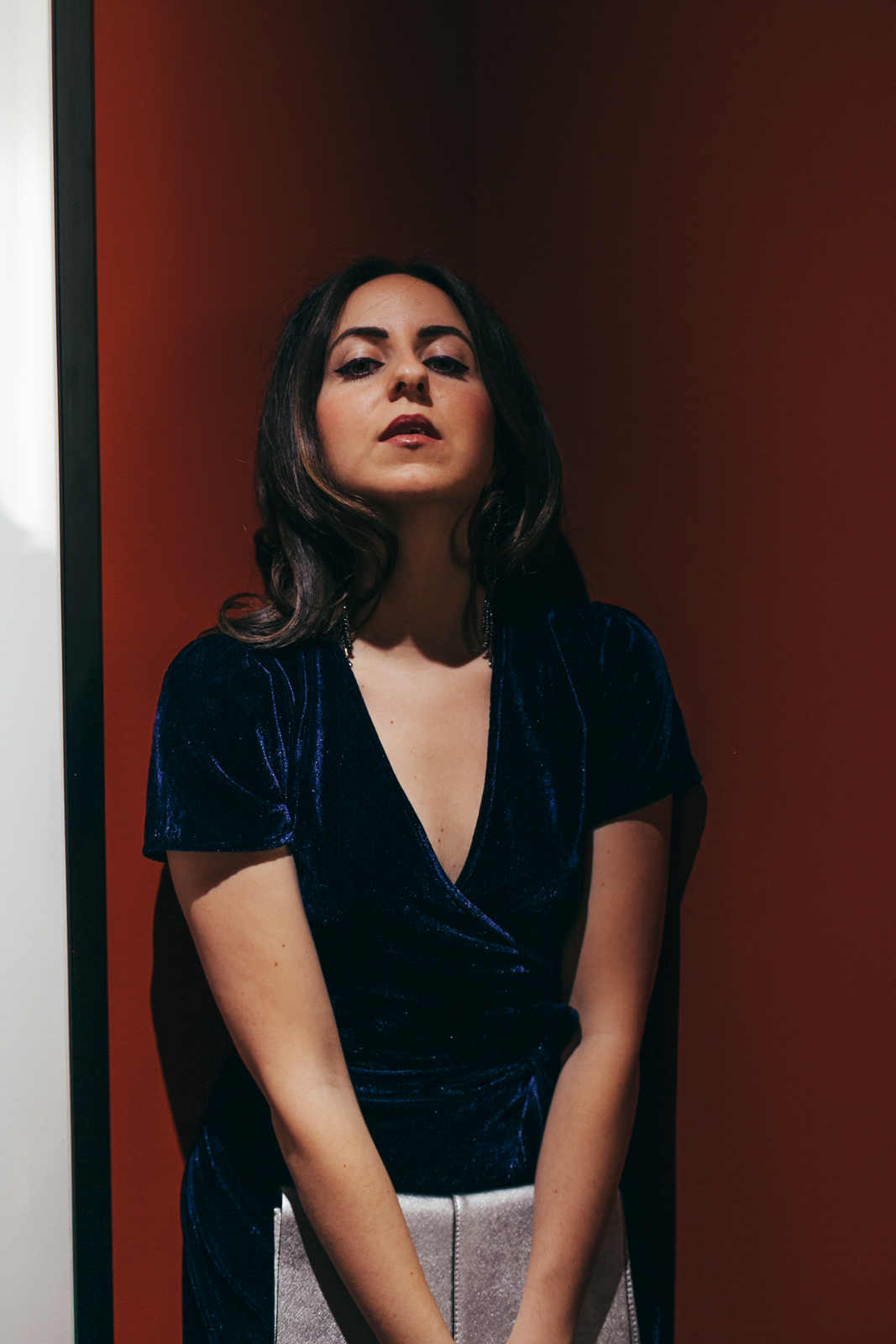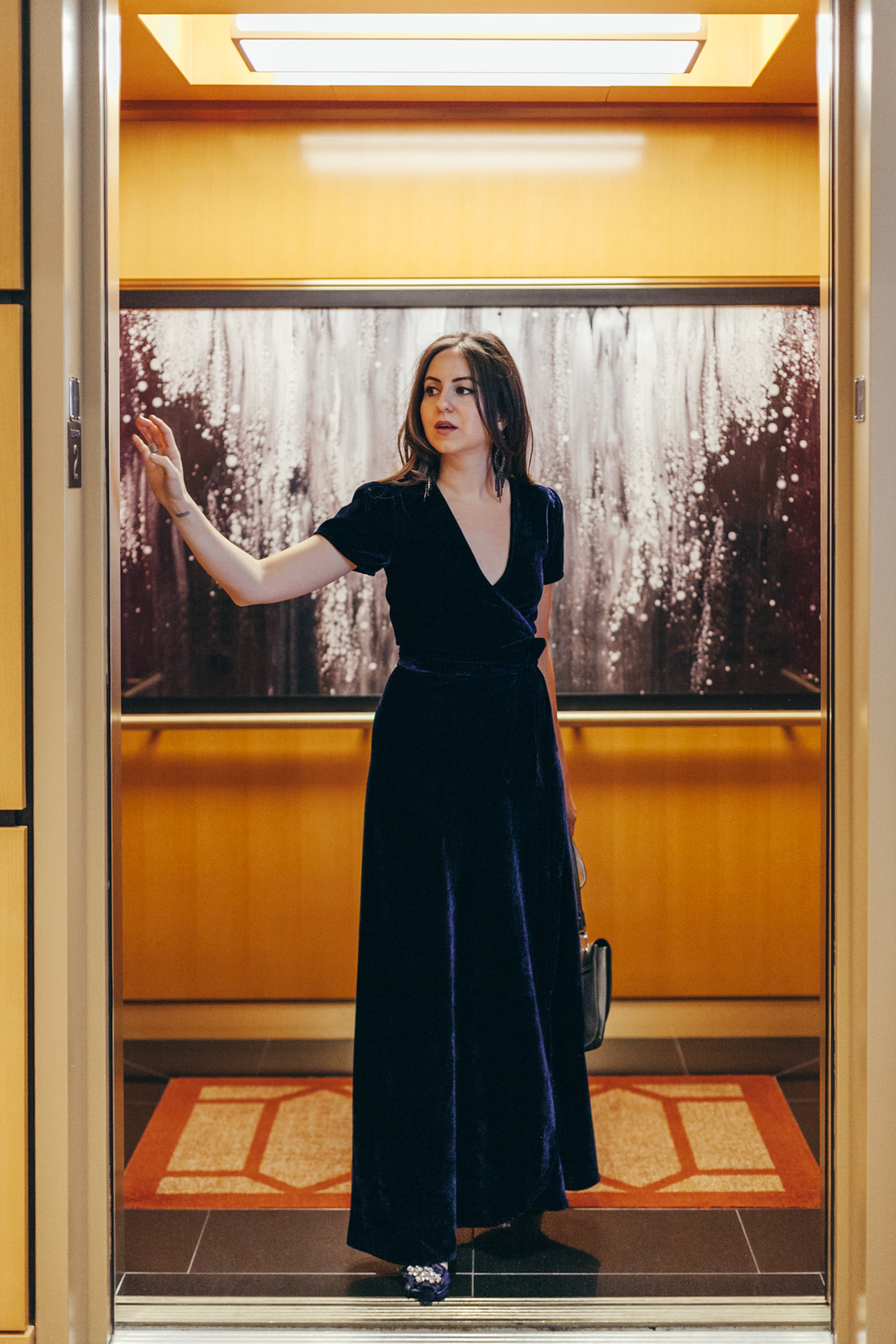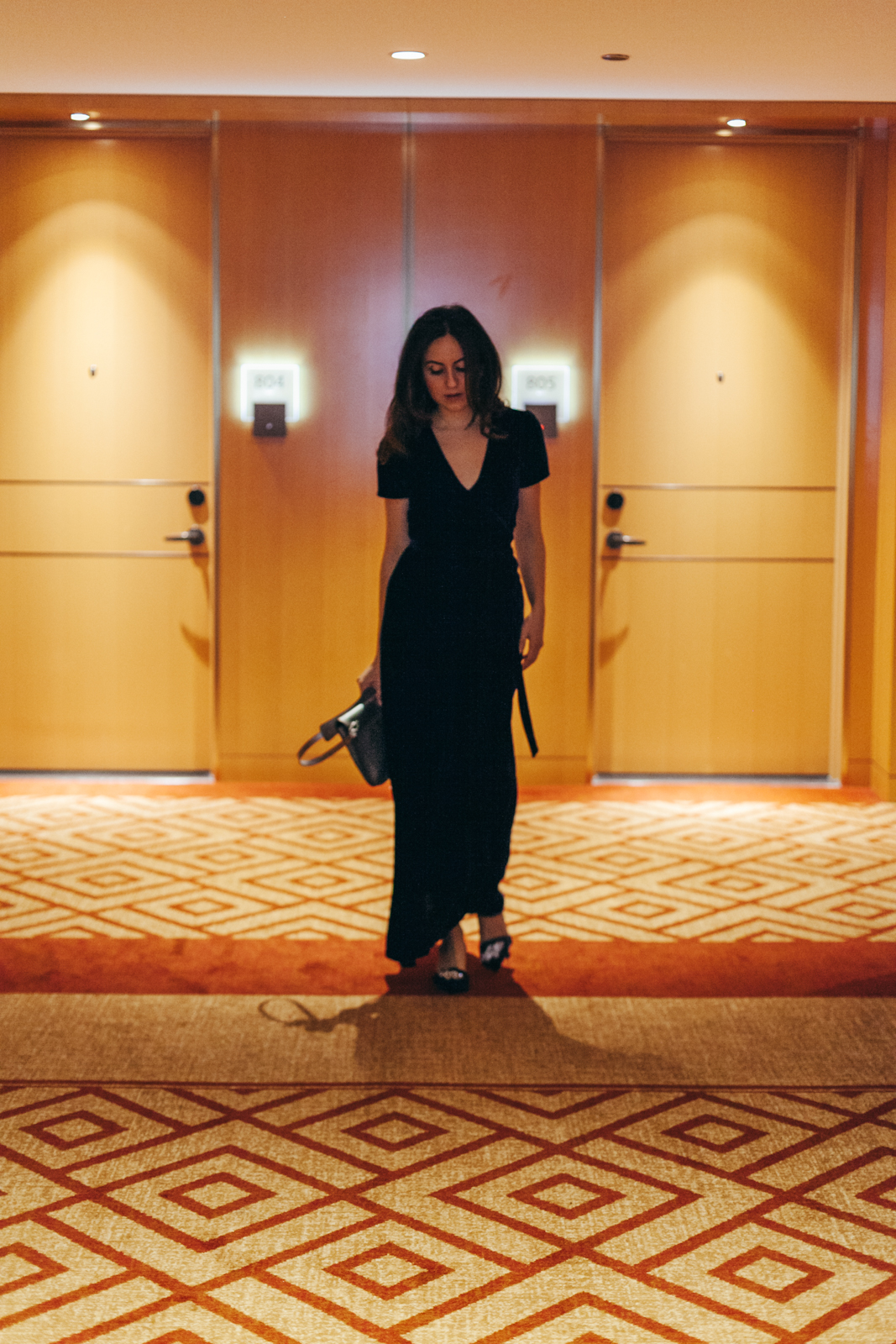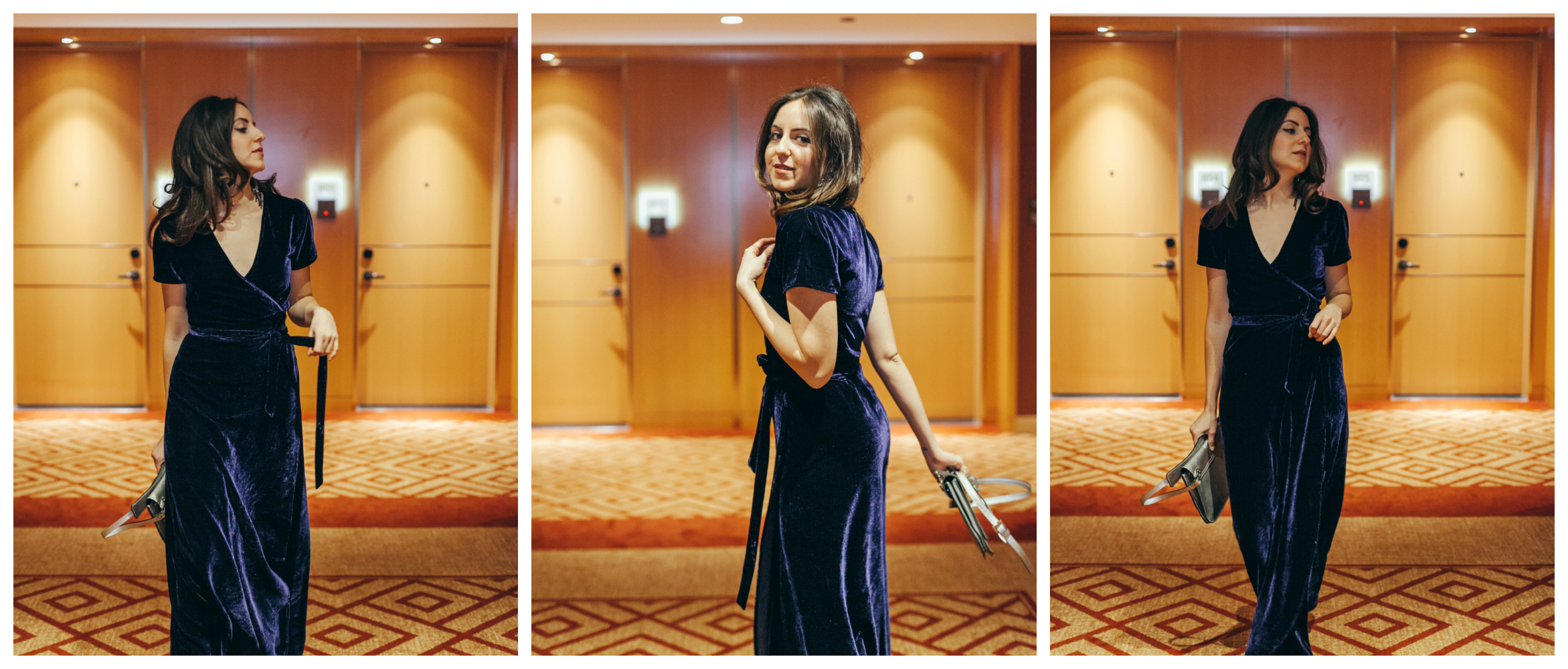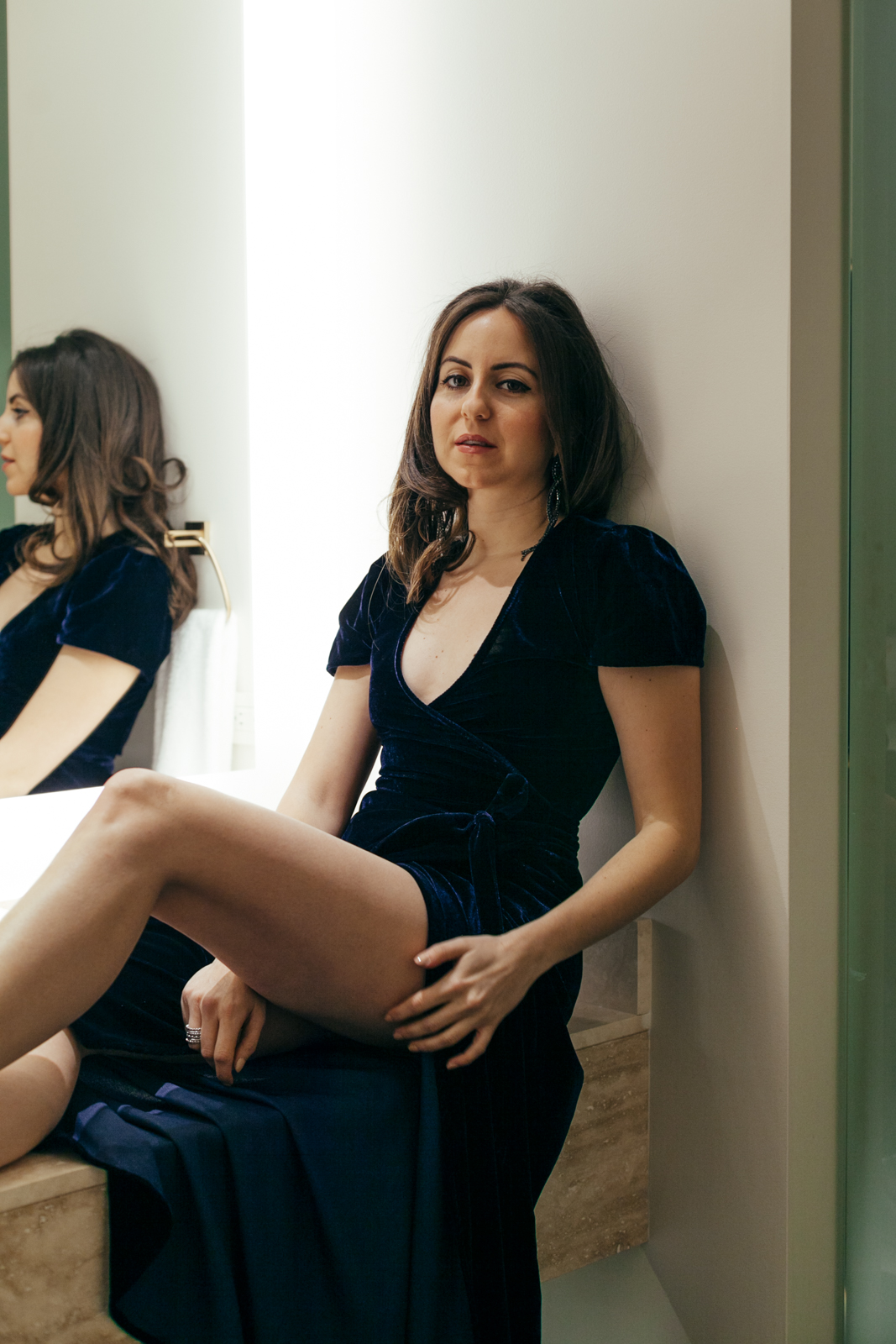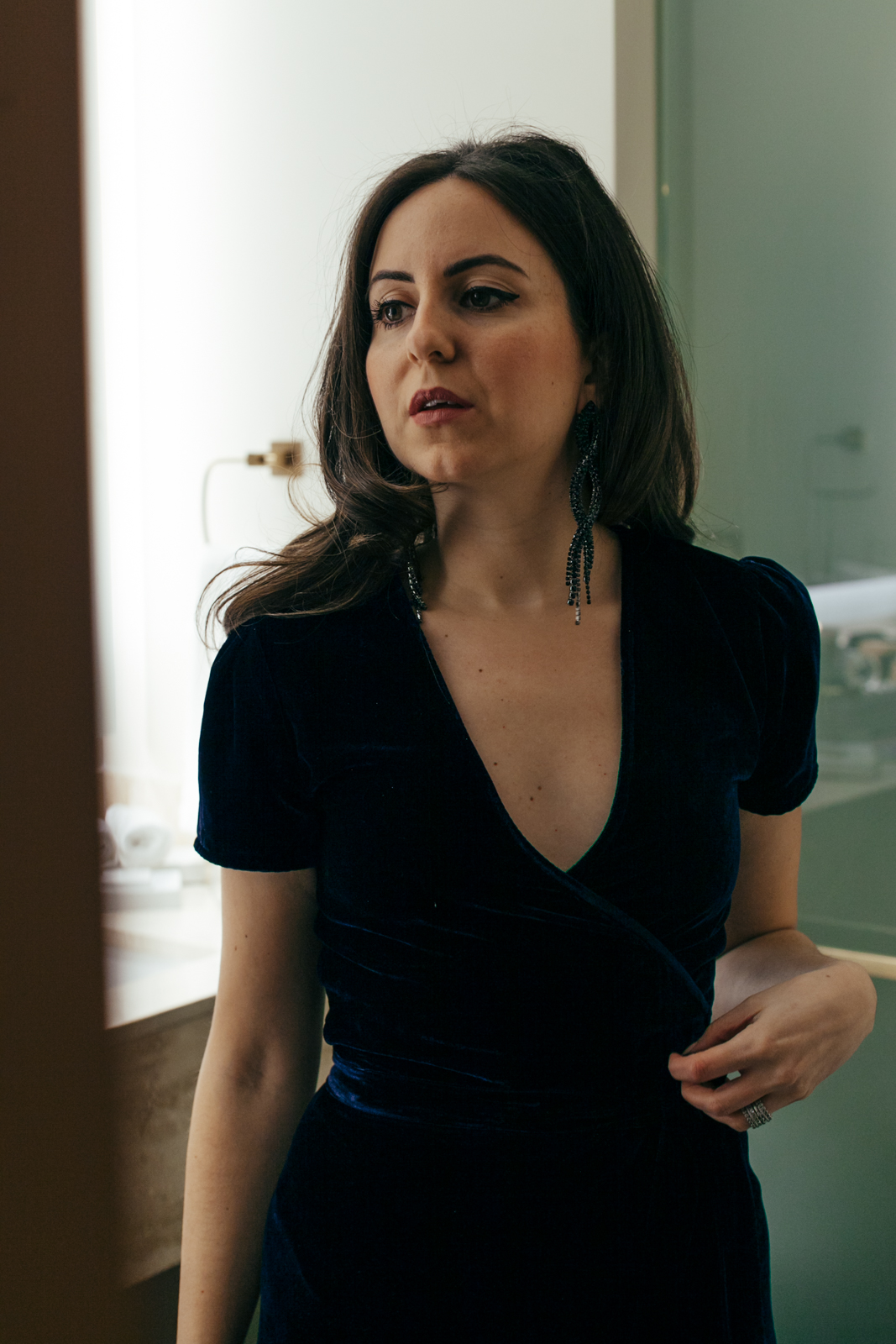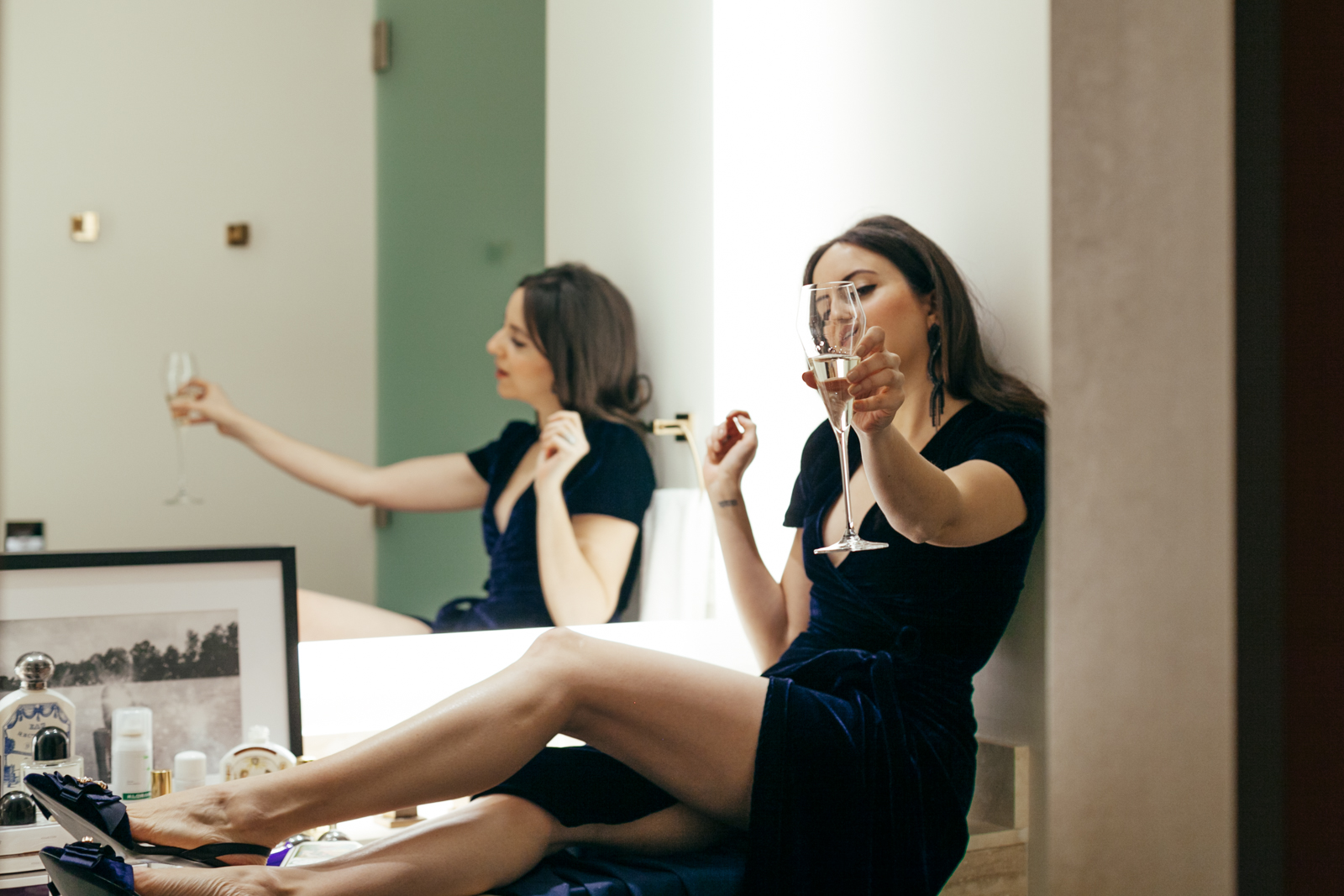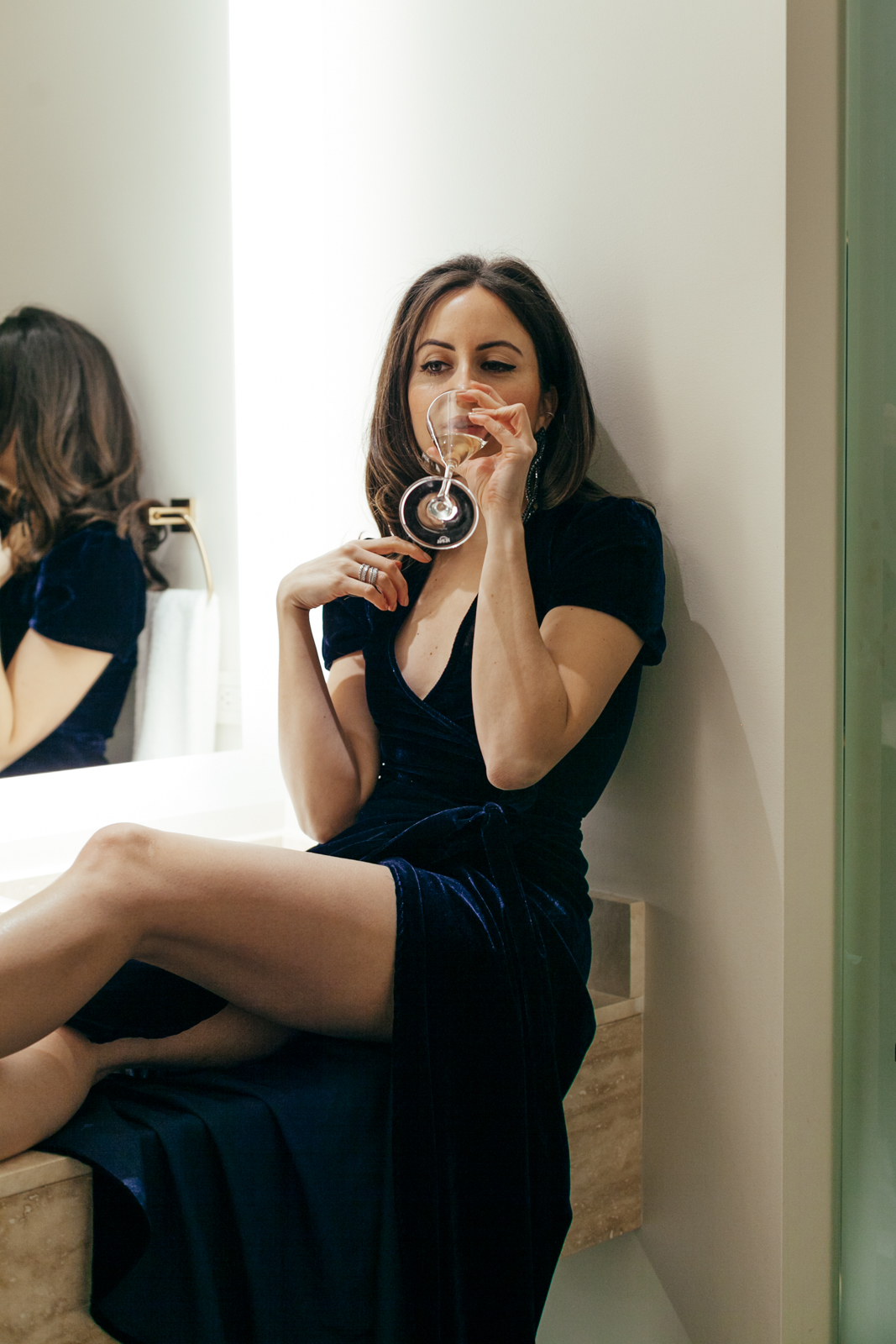 Such a simple dress and even at just $100, statement making. I always believed that something doesn't have to carry a hefty price tag to look and feel expensive. Do you love this dress as much as I do?
Photos by Jennifer Coffey Photography
MORE OF THIS LOOK