Award Season is one of the few things that gets me through the dismal and cold, winter months. I always look forward to seeing the amazing fashion, listening to inspirational speeches, like the extraordinary speech Oprah gave, and adding a list of movies and shows to my queue. I will be doing a roundup of my most noteworthy looks after each award show, beginning with last night's Golden Globes.
This year's 75th Golden Globe Awards, the red carpet was filled with one color and one color only: black. In support of #timesup, an initiative created to fight sexual misconduct across the country, we watched as black gowns were adorned with #timesup pins.
Now, let's talk some fashunnnnnn!
Overall Best Dressed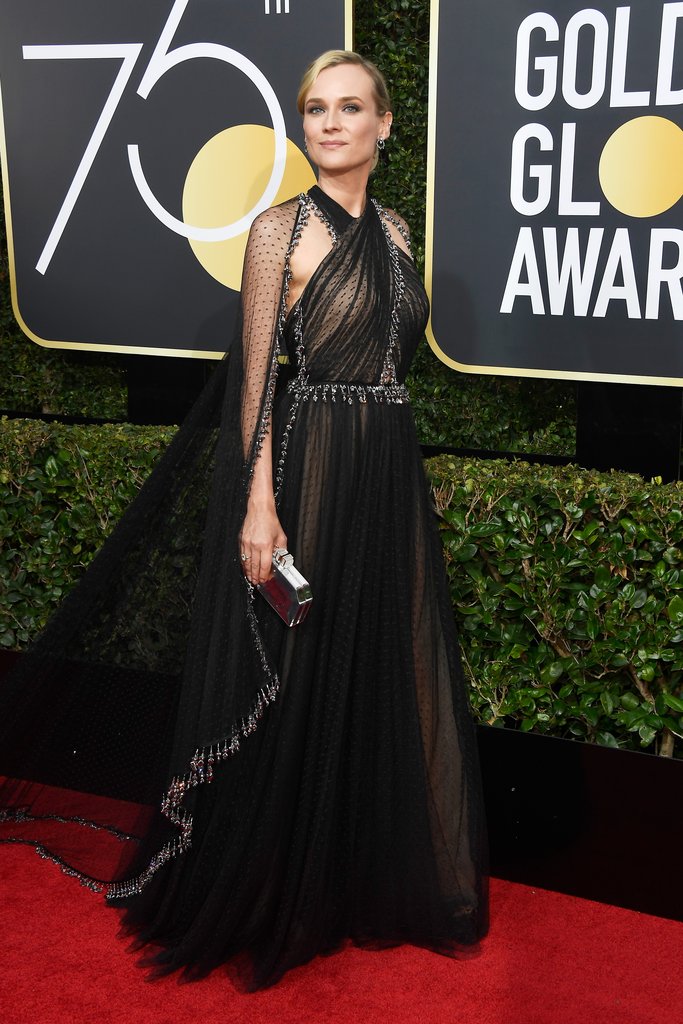 Diane Kreuger in Prada- wow wow wow. So regal. I love how the design feels vintage in design but fresh in execution.  This may be my #1 pick for best dressed!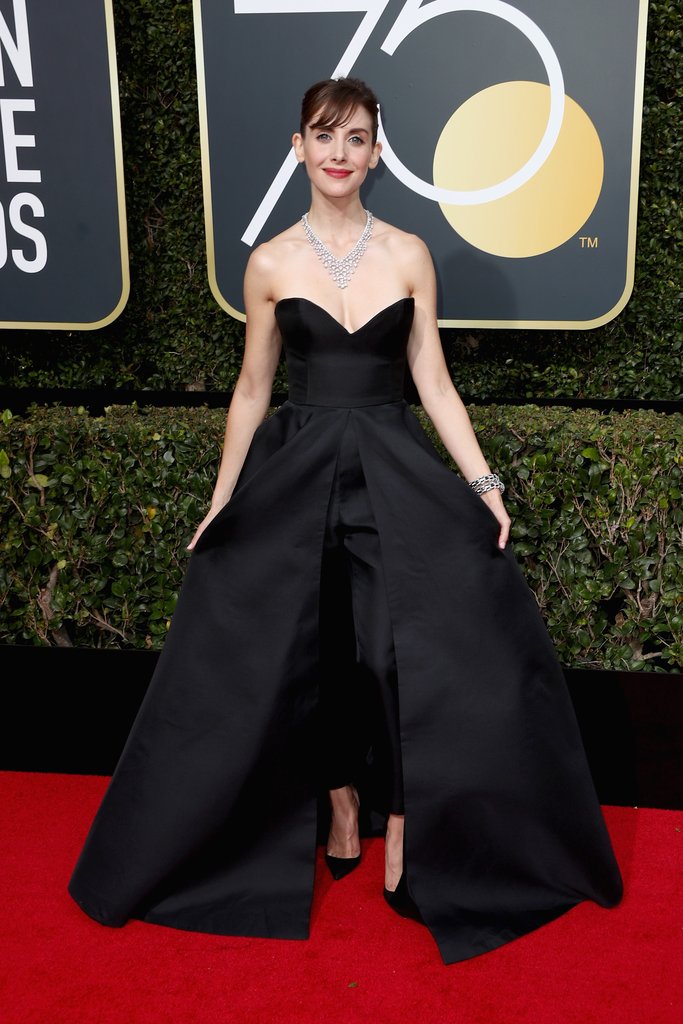 Alison Brie in Vasilis Zoulias- I mean….. this is absolute perfection and the designer is Greek. Just sayin'….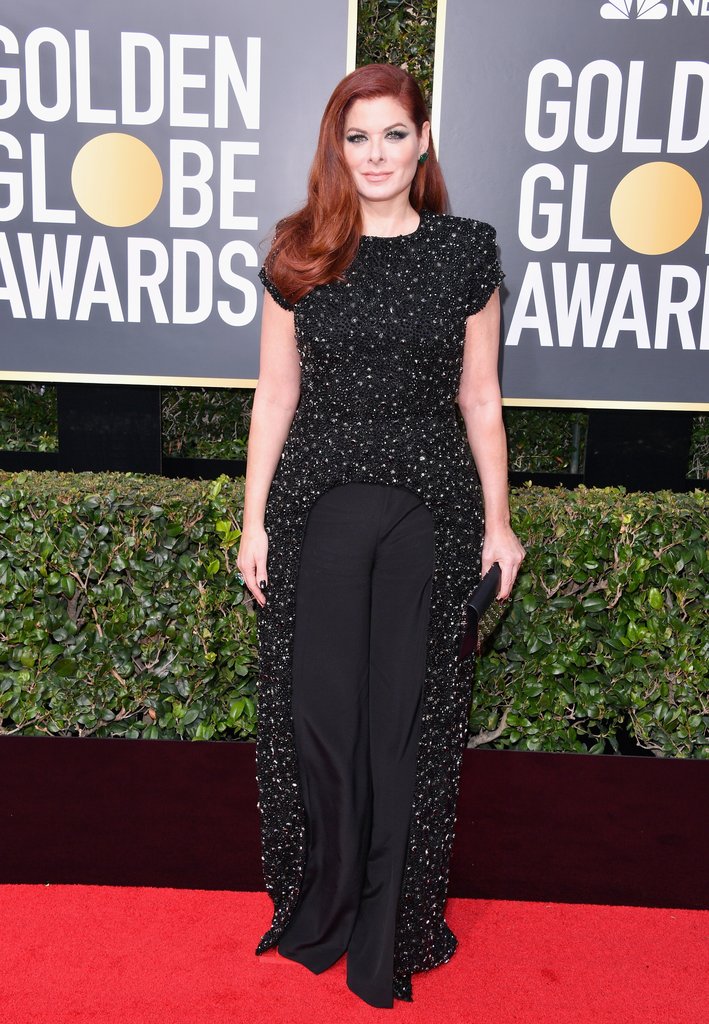 Debra Messing in Christiano Siriano – I happened to love this look. You know me and pants, but the beading, the shoulders, the cut…  it really was beautiful.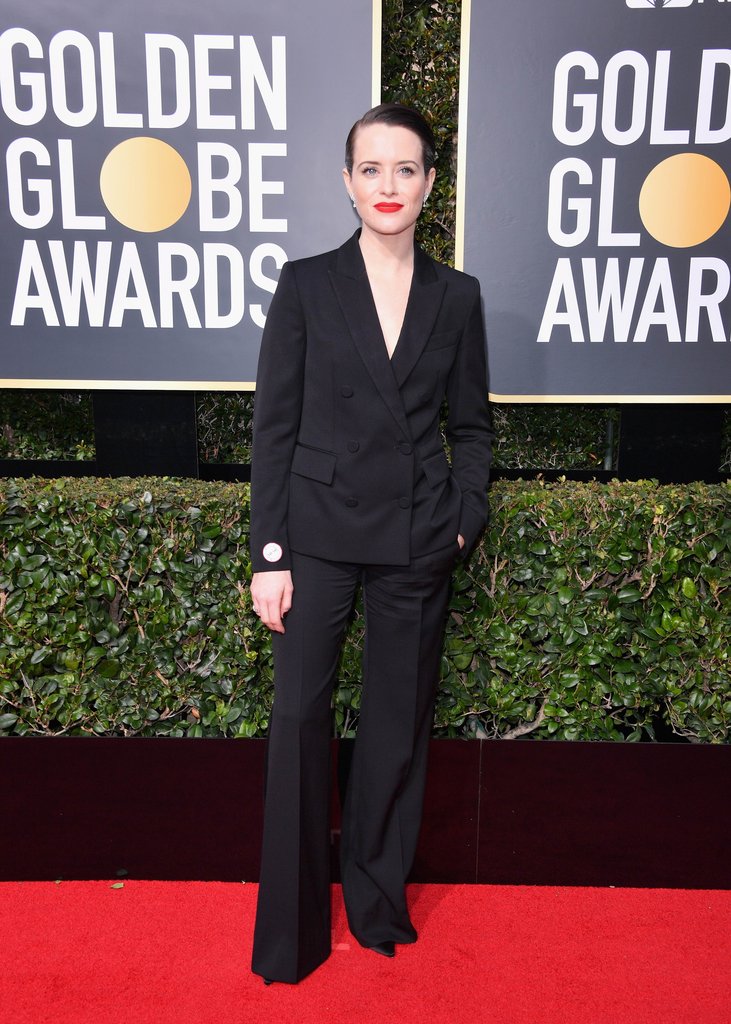 Claire Foy in Stella McCartney –  so simple, I know but she nailed this look. Her hair, her makeup it was simple in its very best form.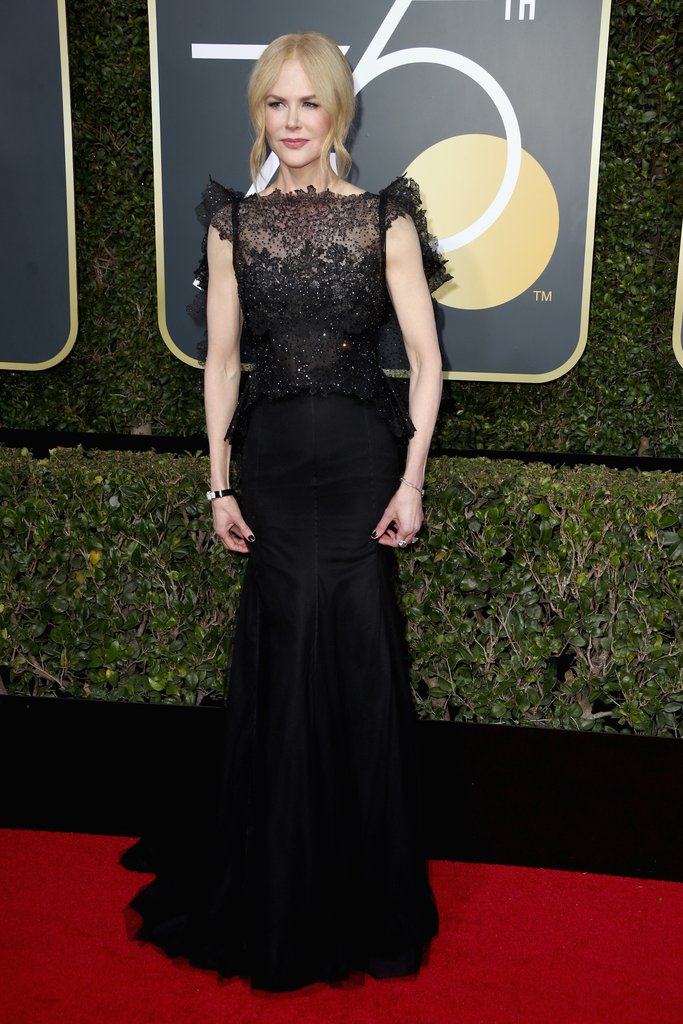 Nicole Kidman in Givenchy Haute Couture – the details and silhouette on this dress were stunning. And Nicole never ages you guys….what am I missing here?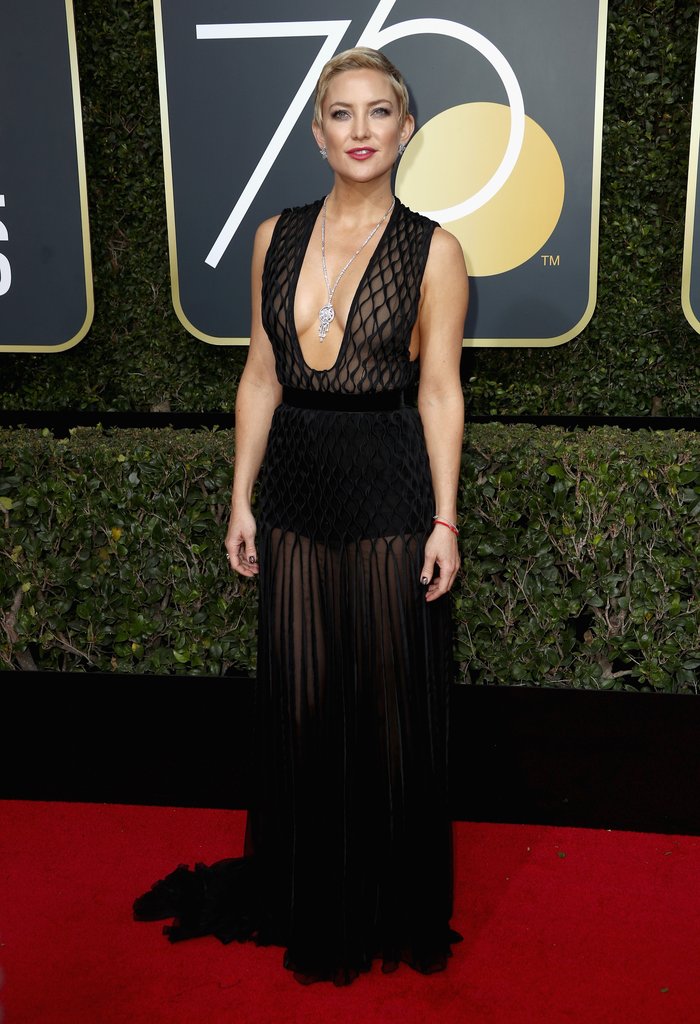 Kate Hudson in Valentino Haute Couture slayed it for me. Her new, pixie cut paired with that dress and those jewels, and the best breasts I've ever seen. Bow down.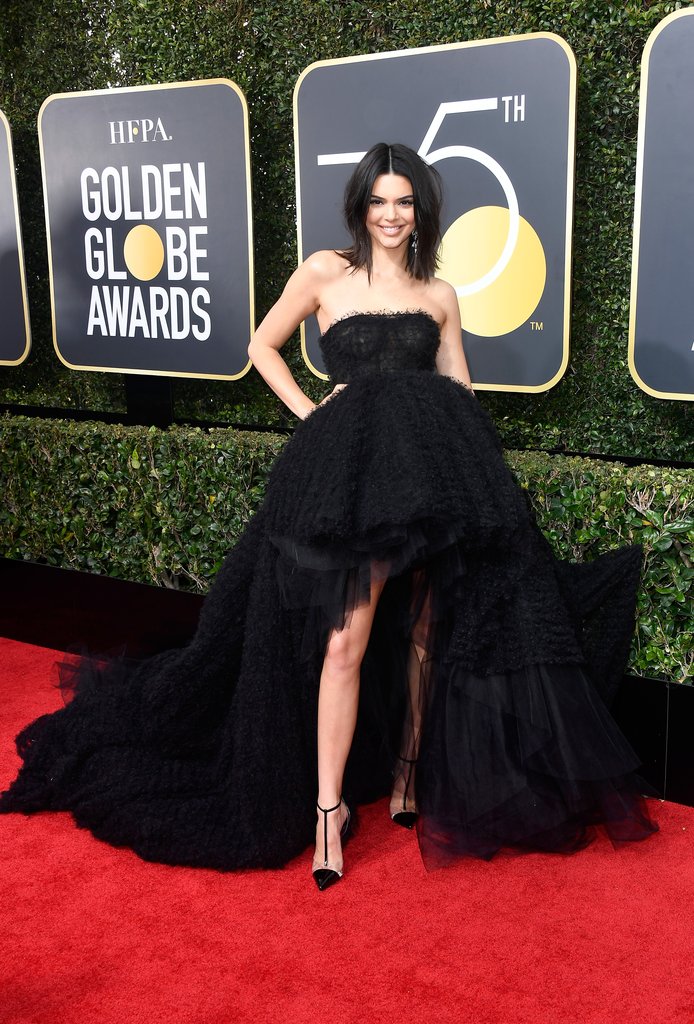 Kendall Jenner in Giambattista Valli and that dress and those shoes….my god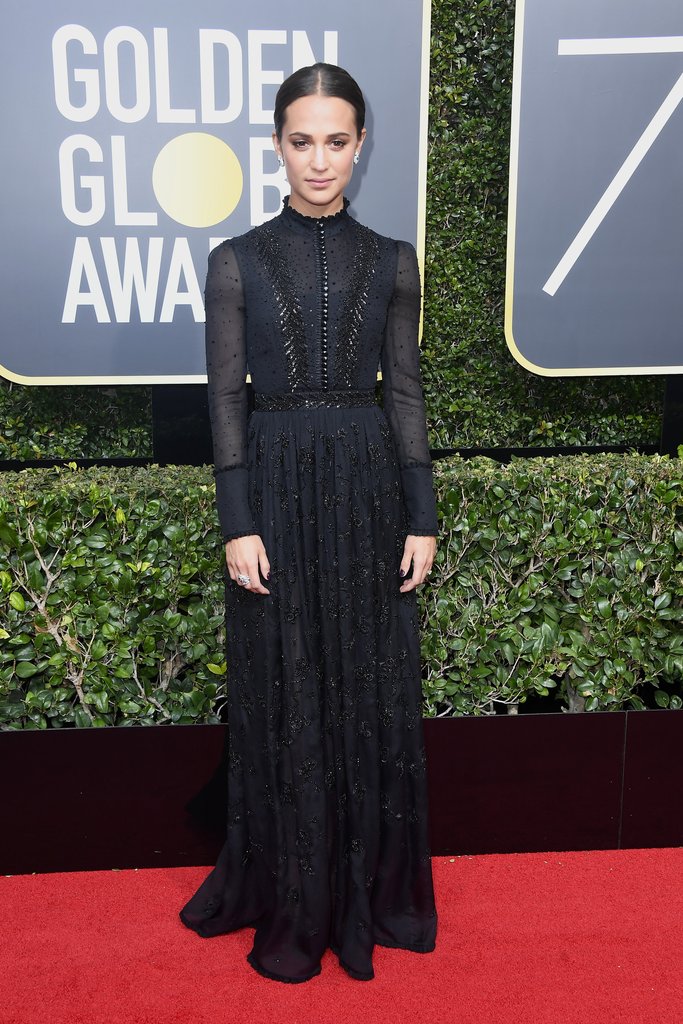 Alicia Vikander in Louis Vuitton- this dress looked even better in movement, with it's Victorian silhouette and stunning beading and embroidery- it simply worked on Alicia.
Best Accessories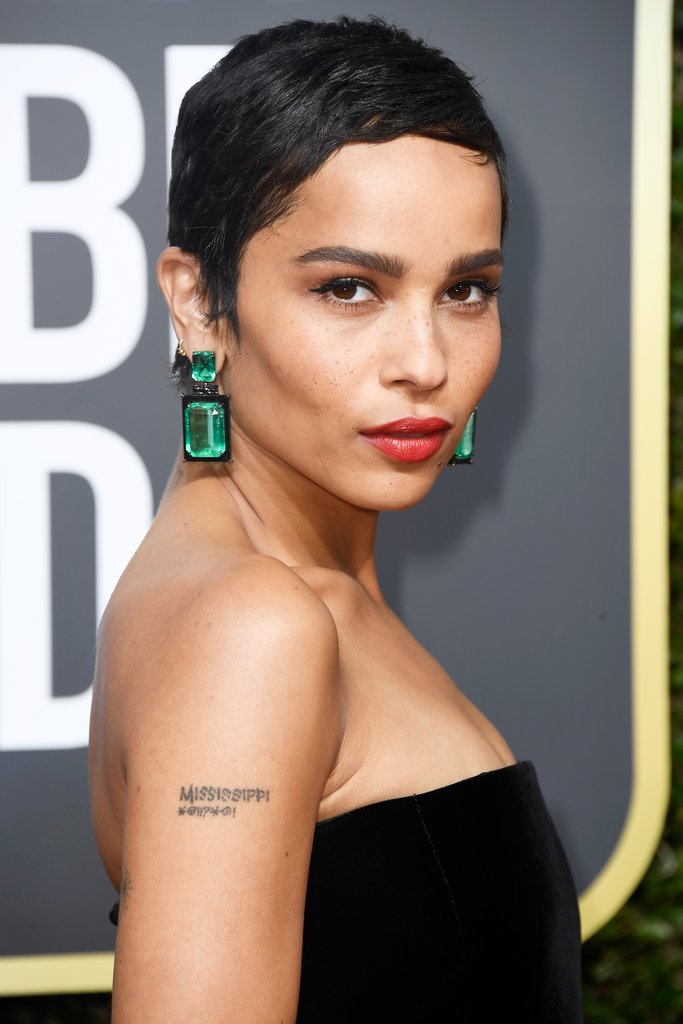 Zoë Kravitz stole the show with those emerald, over-sized earrings. wow.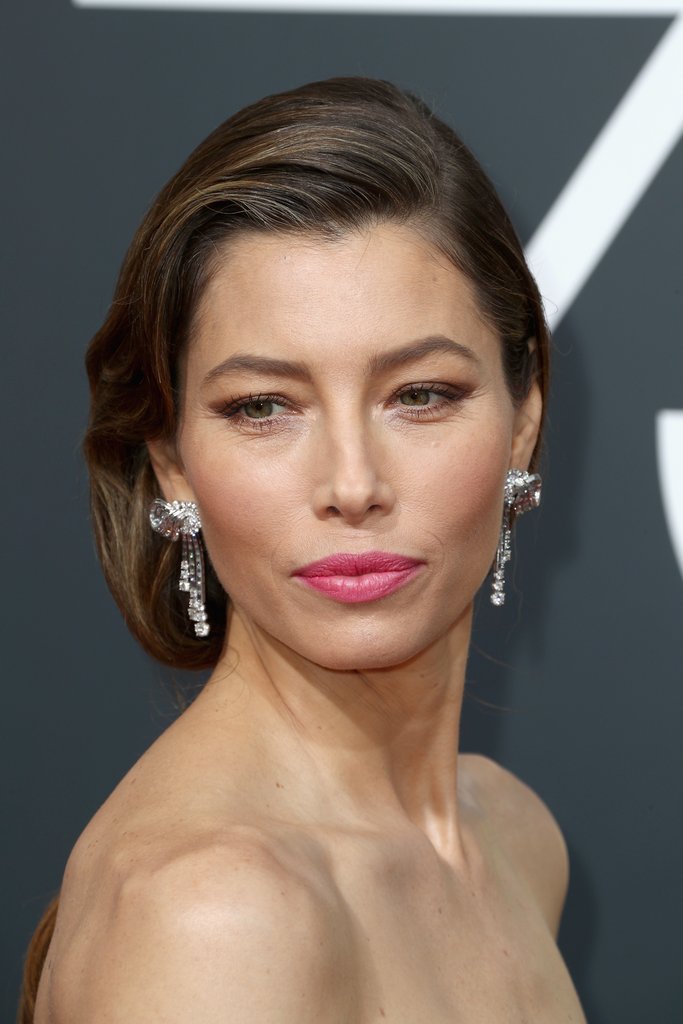 Jessica Biel- those Bulgari, art-deco style earrings were absolute show stoppers. Loved her soft pink pout, too!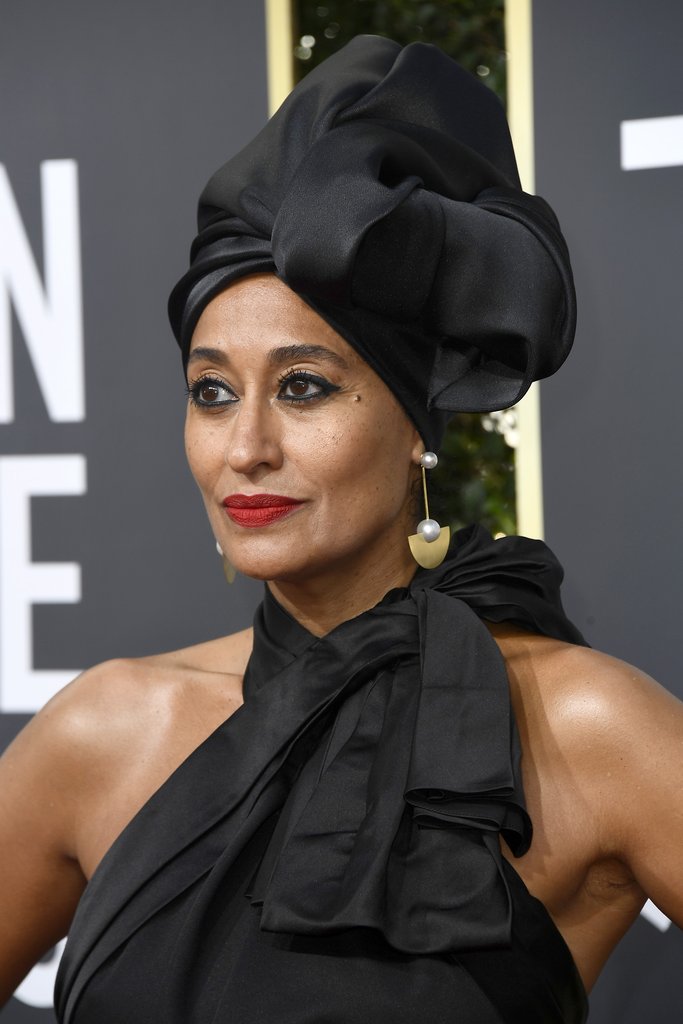 Tracee Ellis Ross and that stunning, statement making turban.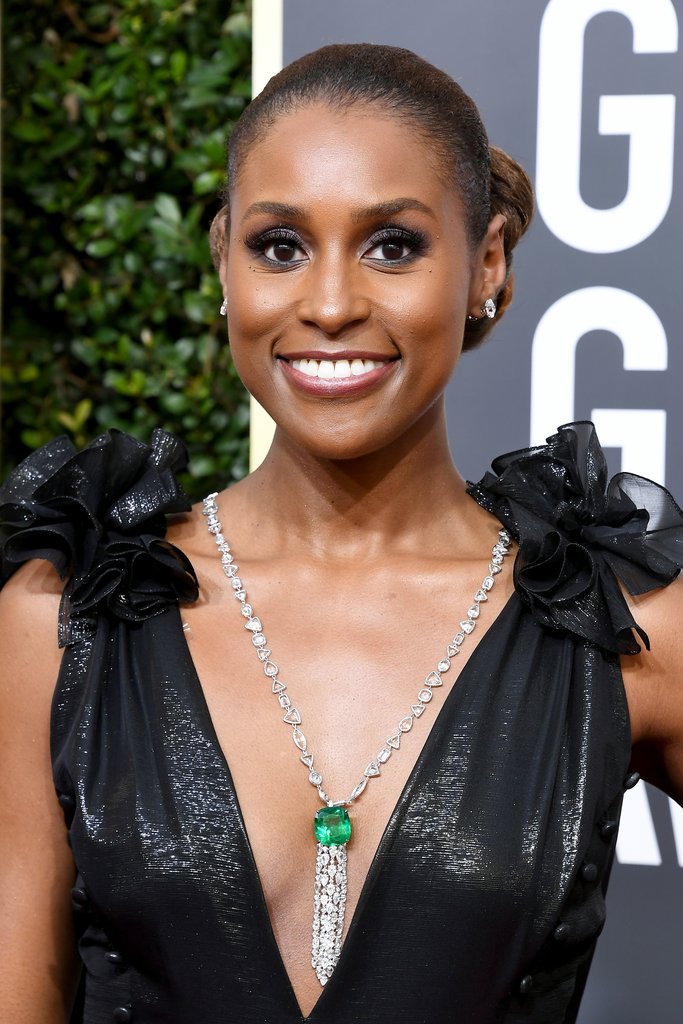 Issa Rae and the geometric Lorraine Schwartz necklace that brought attention to her plunging neckline.
Best Makeup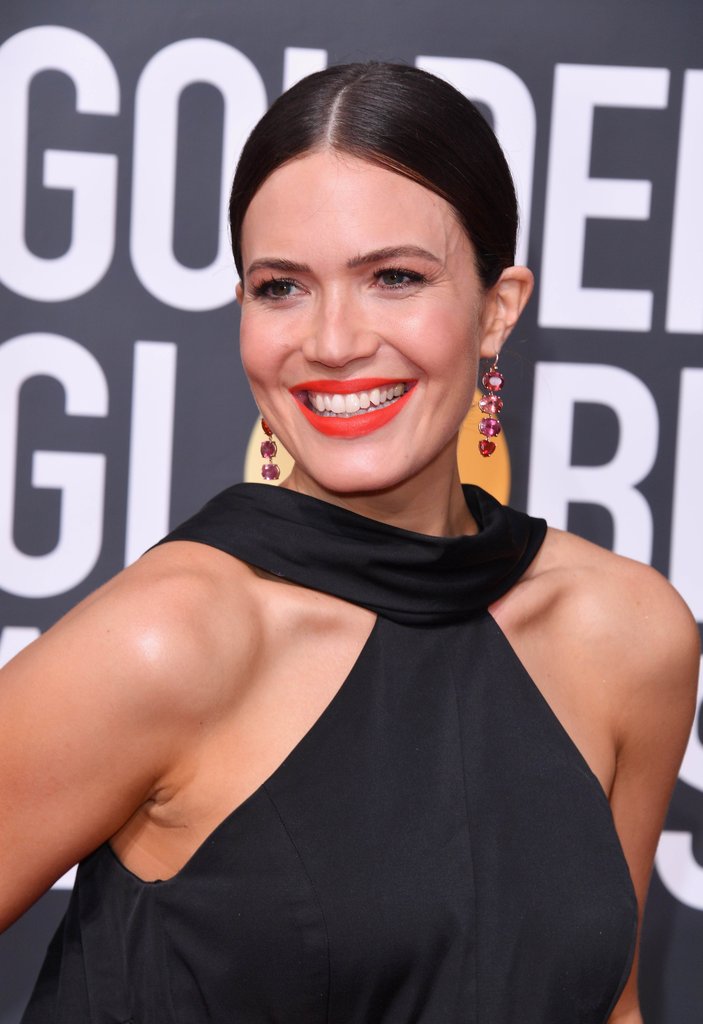 Mandy Moore with her coral red lipstick that matched the tie on her dress and those stunning, ombre drop earrings. Love the middle-hair part, too.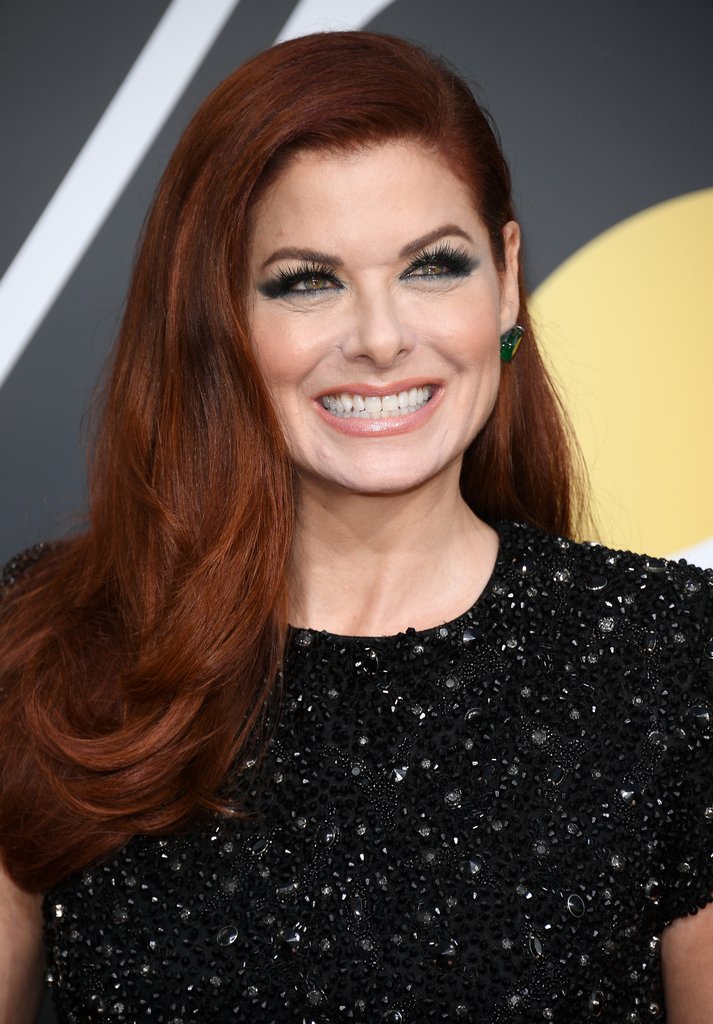 Debra Messing and that green eye-shadow that brings out her naturally green eyes and ties in with her emerald green earrings and gorgeous red hair. Ya, she's stunning.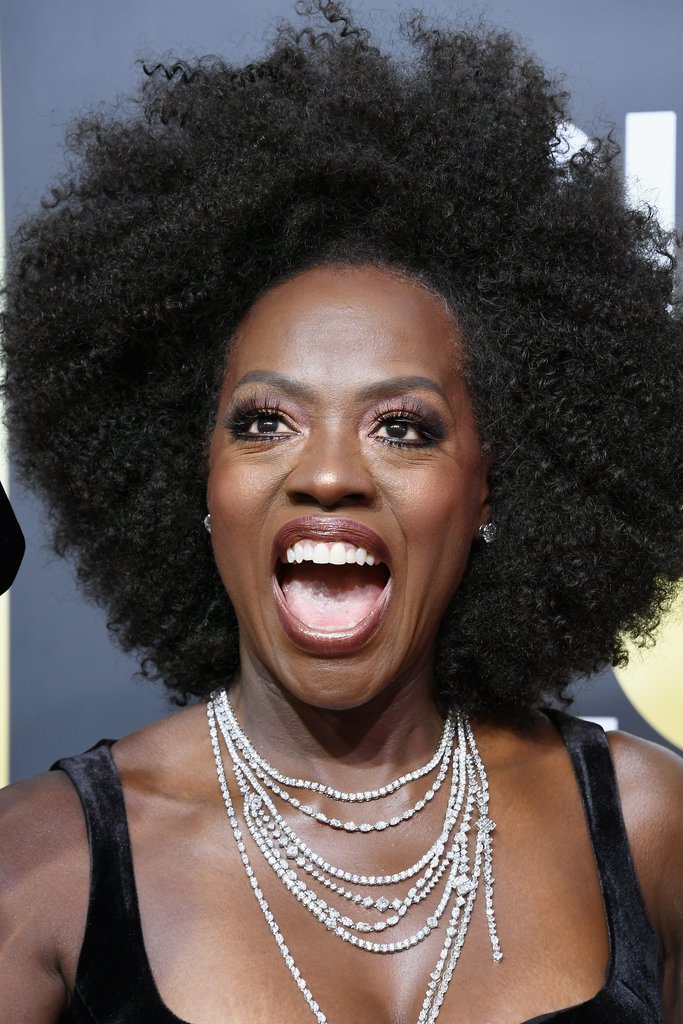 Viola Davis wins best hair and best makeup. Love, love her natural hair and her makeup looked golden, sun-kissed and perfectly retro 70's!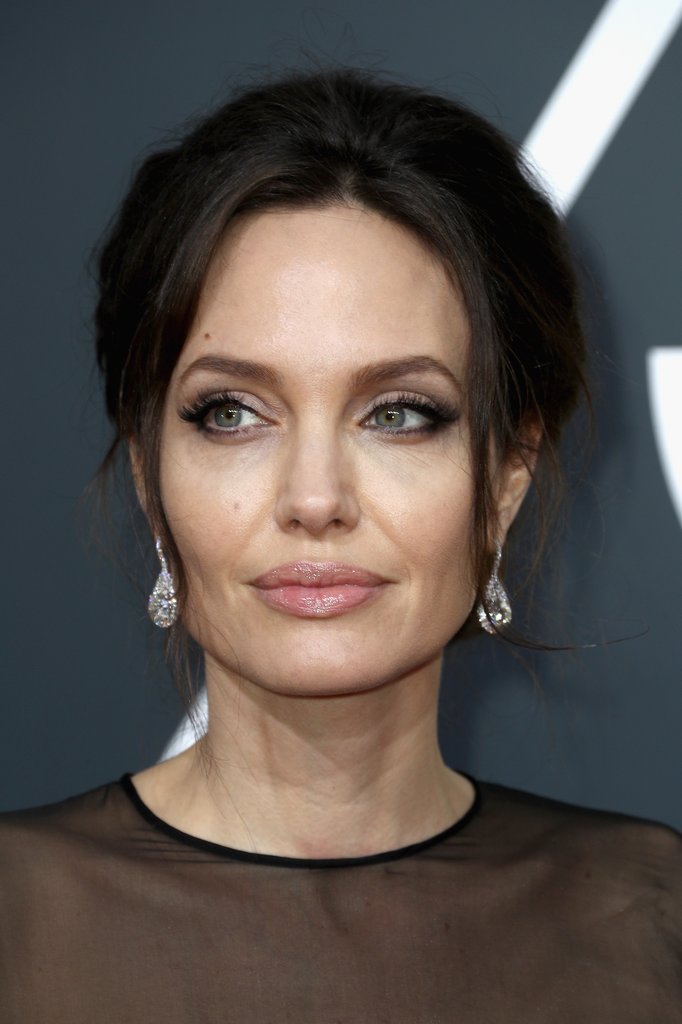 Anjelina Jolie for her natural beauty look which she always does so well. How do I get these lips?
Did you have any favorites that stood out? It was interesting to see everyone in the same color. It somehow managed to level the playing field a bit since the details of an outfit that stood out were hidden in the nuances. I love that it was for a great cause and it was intended to stand up to such an important topic but I really enjoyed seeing in my favorite color, too.
all images from Getty