Happy Friday loves! Today, I have a very special treat for you. Keep reading…
As a world traveler, I always try to find ways to incorporate tokens and momentos from places I've visited into my home décor. This can get tricky since you don't want to be living in a museum. Nevertheless, back to global decor. One of my absolute favorite ways to achieve that well-traveled aesthetic is to incorporate textiles. And what other than a suzani? It's a trend, and one that's here to stay. Suzanis are one of those pieces that can be used in so many different ways all the while keeping things classy. I'm a huge fan! (Keep reading…you're getting warmer)
Let's take a look at some inspiration, shall we?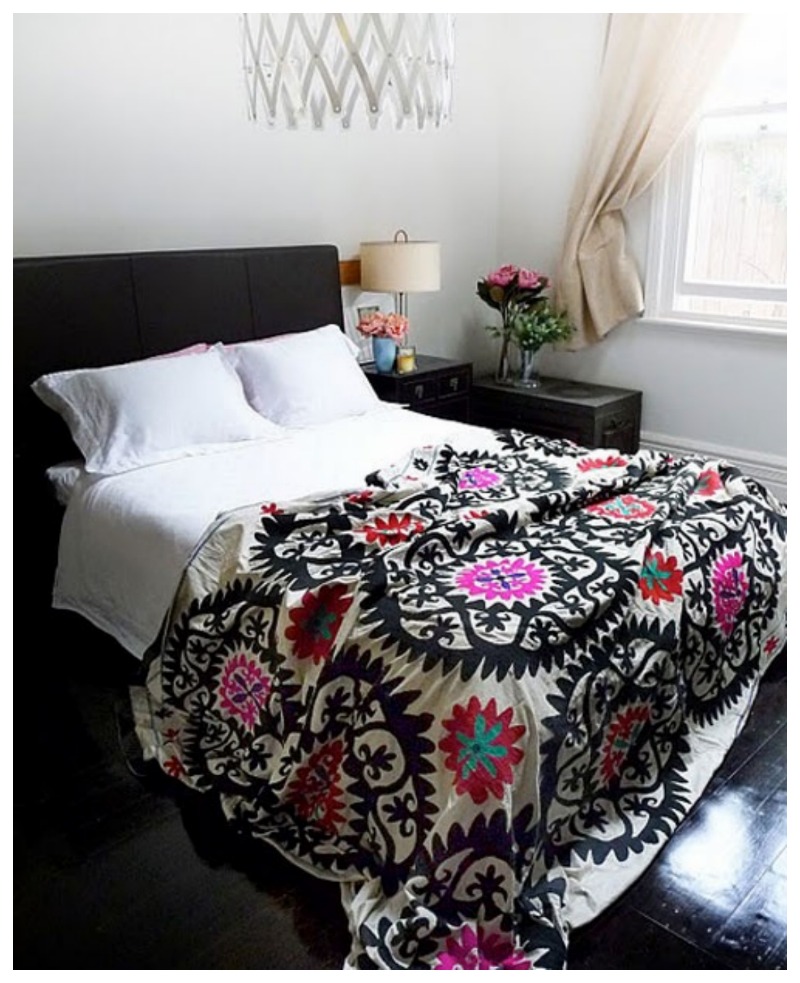 As a bed cover?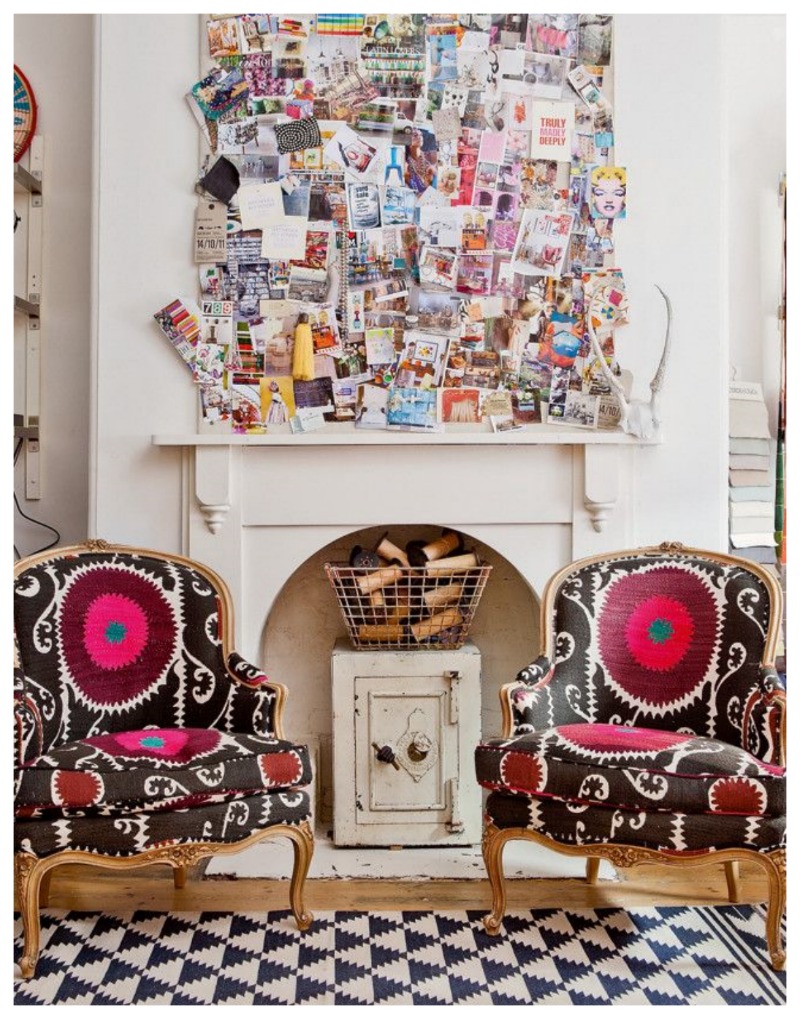 Aren't these chairs just fabulous?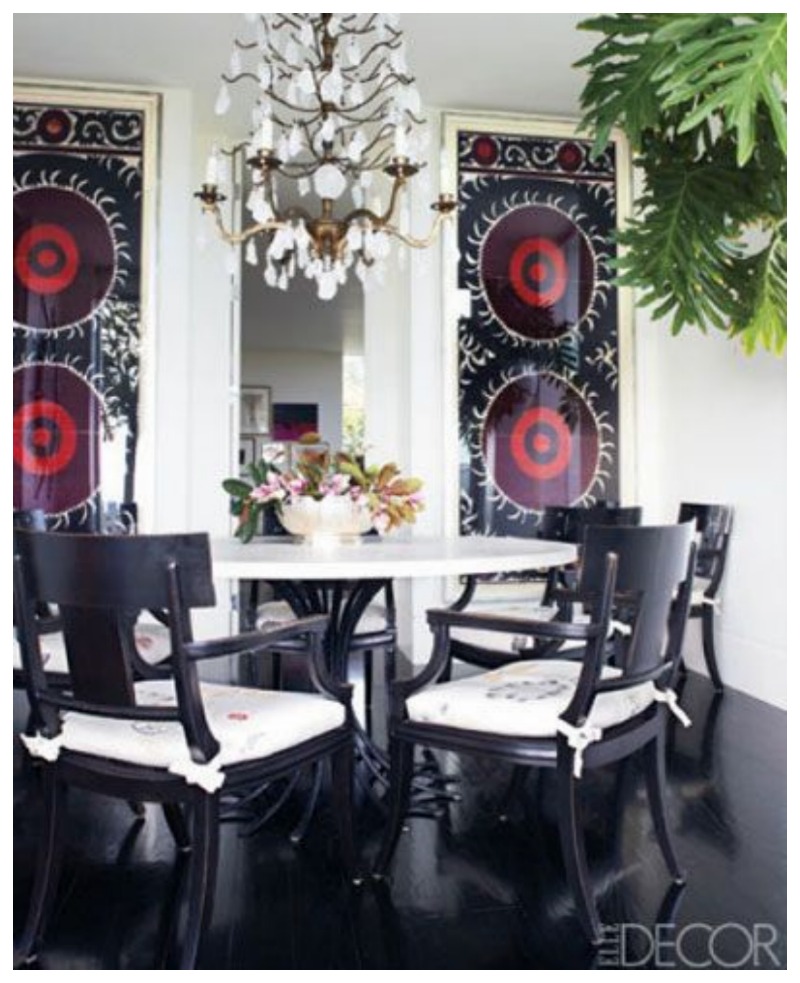 Paneled art in the dining room…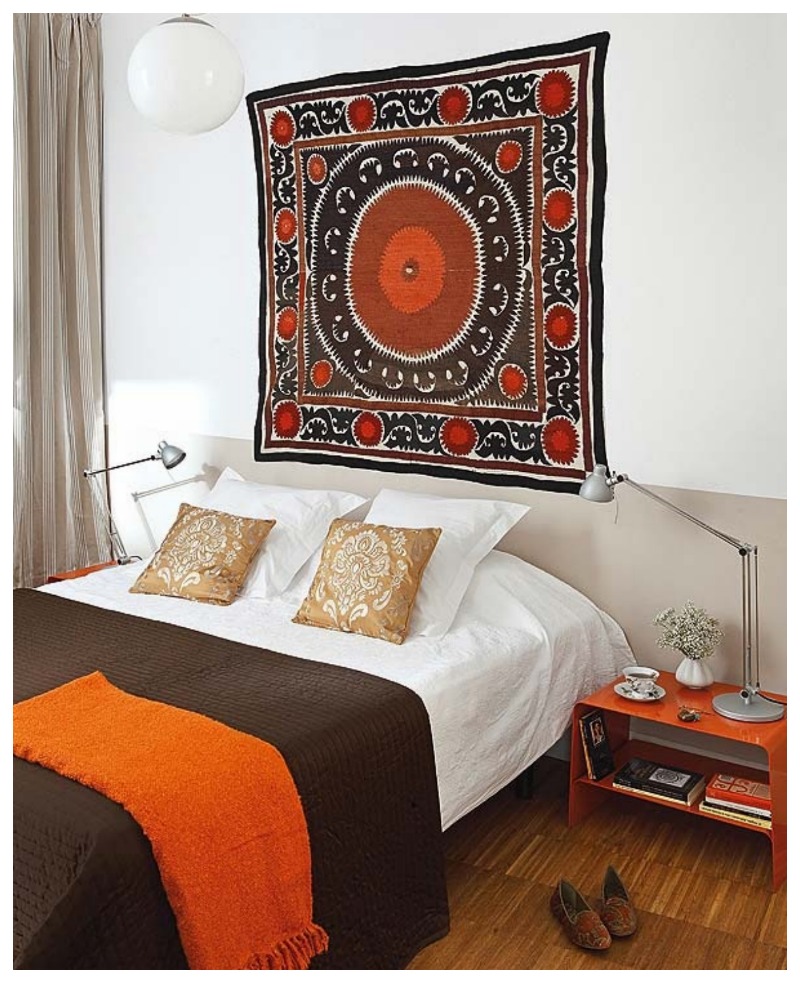 Or as a simply wall art in the bedroom. Move it down a notch, and you've got a "makeshift" headboard going on…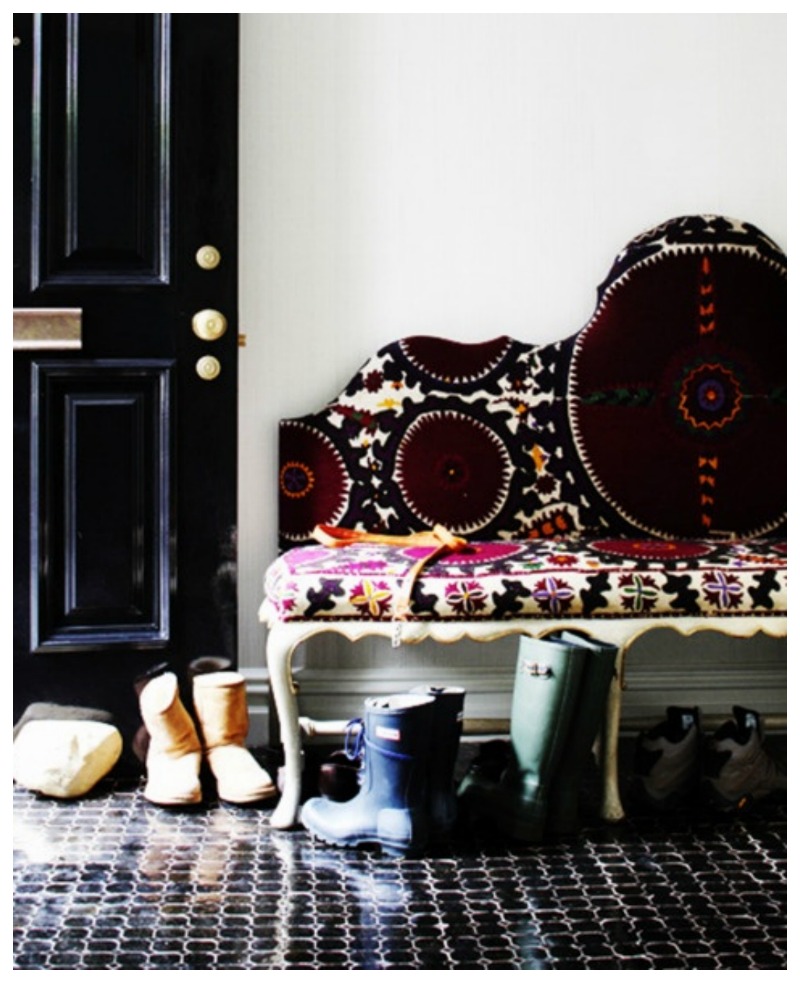 Are you inspired yet? Good, because I most definitely am. That's why when The Little Silk Road Shop reached out to me about their company, I just had to share it with all of you. The Little Silk Road Shop sells vintage suzanis and ikats from Uzbekistan and produces contemporary reproductions using all natural dyes and traditional methods.
With artisans in Central Asia creating these beauties for your home, you now have the chance to win your very own Vintage Suzani! Yes, you heard right… This beauty is approximately 49" by 47" and can be used as a bedspread, framed art or even to cover up that old couch you've been meaning to get rid of. I absolutely love the pops of pink and the deep indigo blue…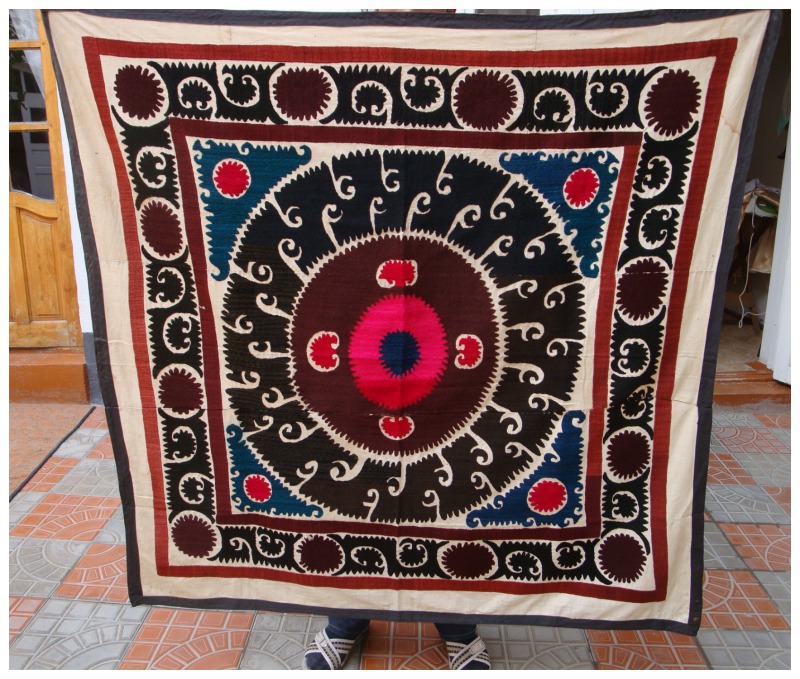 Curious how these colors happen in nature? Take a look:
Red: red beetroot and red peppers; Orange: Carrot, sweet potato, saffron crocus; Purple: elderberries, Yellow: Onions and chamomile, Pink (yes, pink): sandalwood
*Please keep in mind, vintage pieces may have some imperfections.
Now for the important stuff: Little Silk Road Shop is kindly offering one winner the chance to win this stunning vintage Samarkad suzani.
Here's what you need to do to enter:
1. Like NoMad Luxuries on Facebook and follow on Pinterest
2. 'Like' The Little Silk Road Shop on Facebook.
3. Finally, leave a comment below describing how you would incorporate this Suzani into your home decor.
Contest ends a week from today, Friday, August 2nd at midnight.
Good Luck!
Y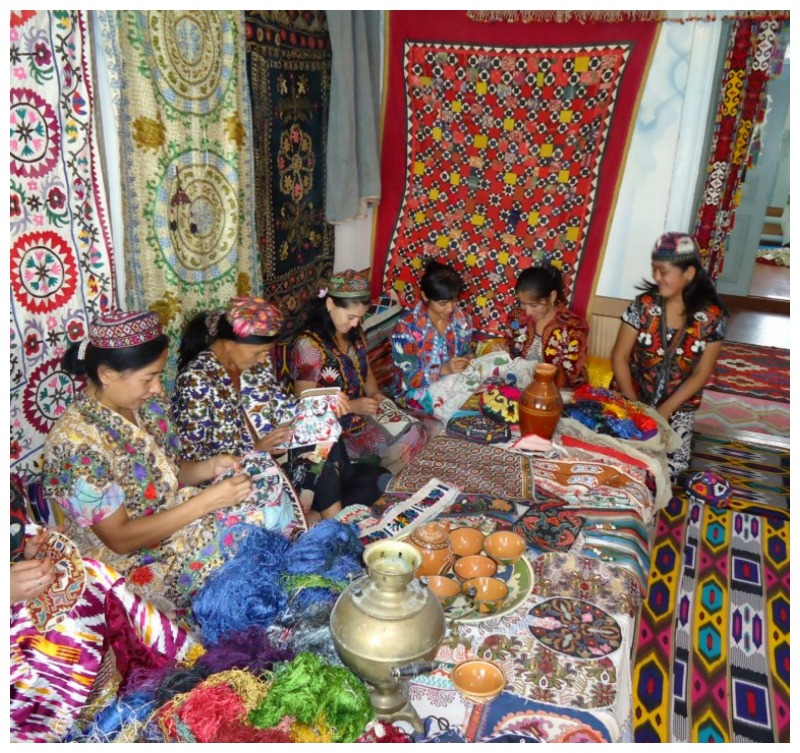 Check out more photos of how these suzanis are created, here…