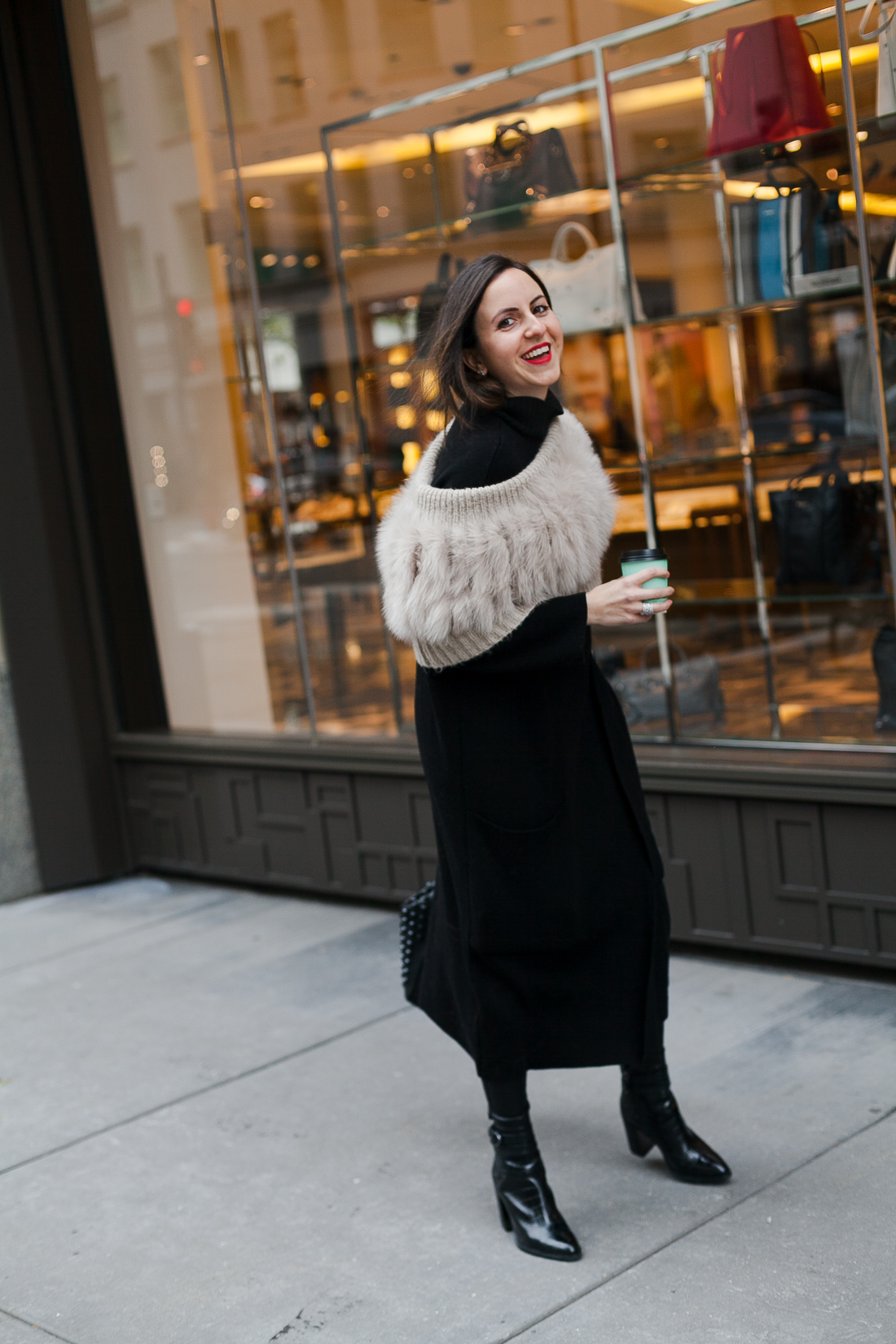 When packing for Paris, I kept things quite simple; a color palette made up of 3 essential colors – black, red and white. Because, can you think of anything more Parisian? I still believe  that there is nothing more chic than an all black outfit, or as the French would say, tout noir, and as promised, this week I'm dedicating the blog to finding that certain je n'ais se qoui. Francophiles, rejoice. For the rest of you, sit tight for some wanderlust and per usual, fashion inspiration.
Quite a simple look, don't you think? But that fur stole is really what stole the show. Warm layers for chilly days; I layered faux-leather leggings, which I must say, are the easiest way to achieve a chic and edgy look, along with an over-sized, chunky knit turtleneck. At some point, we really should address the fact that men stateside so seldom do wear turtlenecks and it's a shame. A shame, you hear? I, on the other hand, live in turtlenecks this time of year! This time, I just so happened to layer it under a favorite sweater coat from Mango.
Shop my look ▼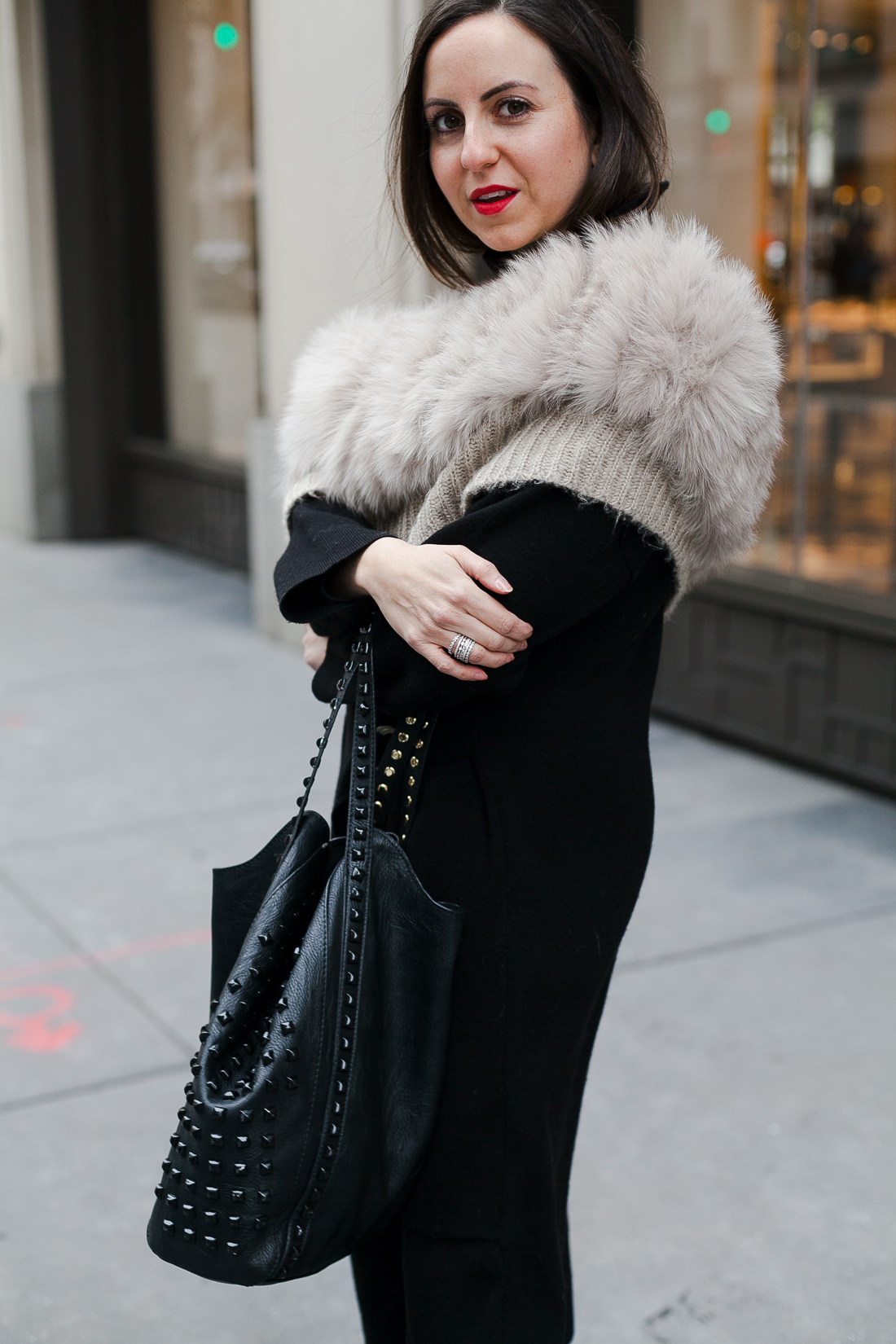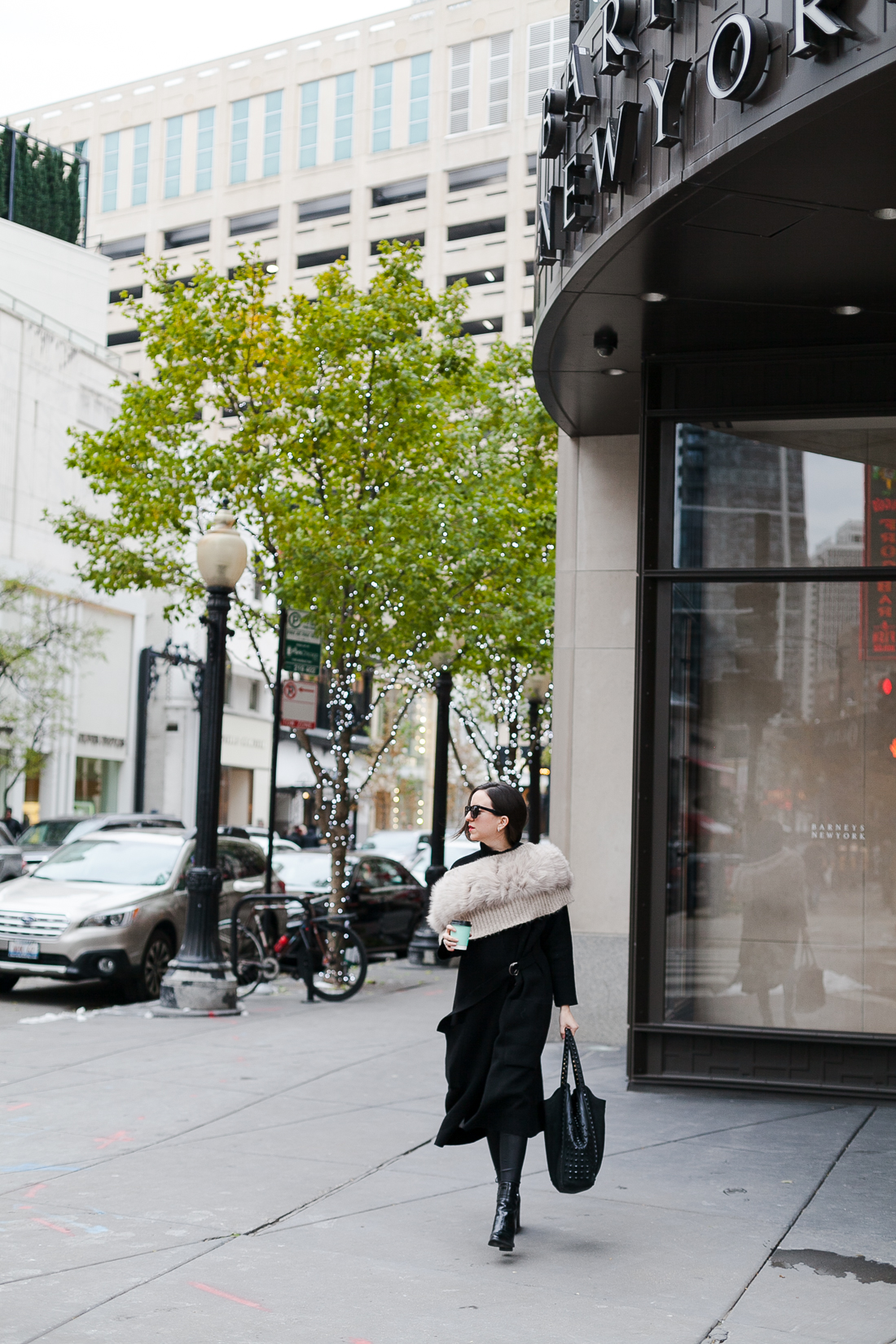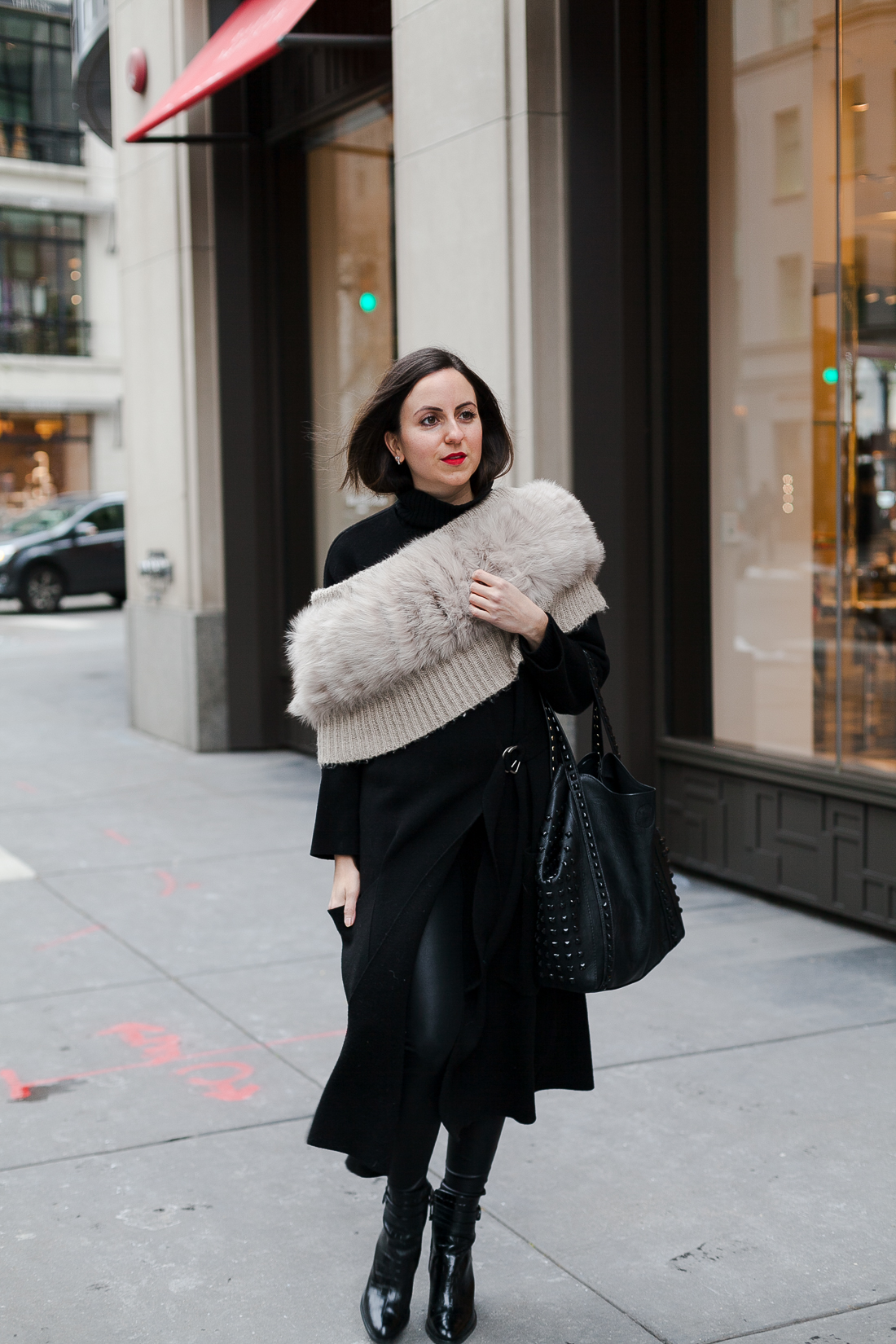 Texture- a critical element when wearing a monochromatic look. Add texture to not only add visual interest but also to break up the look and draw your eye. This fur stole was a purchase last year from Fox's and not only is warm but look at it, tres chic. It can be worn several ways and I just happened to wear it at an angle to offset the look. It's slightly unexpected and those details are what elevate an everyday look.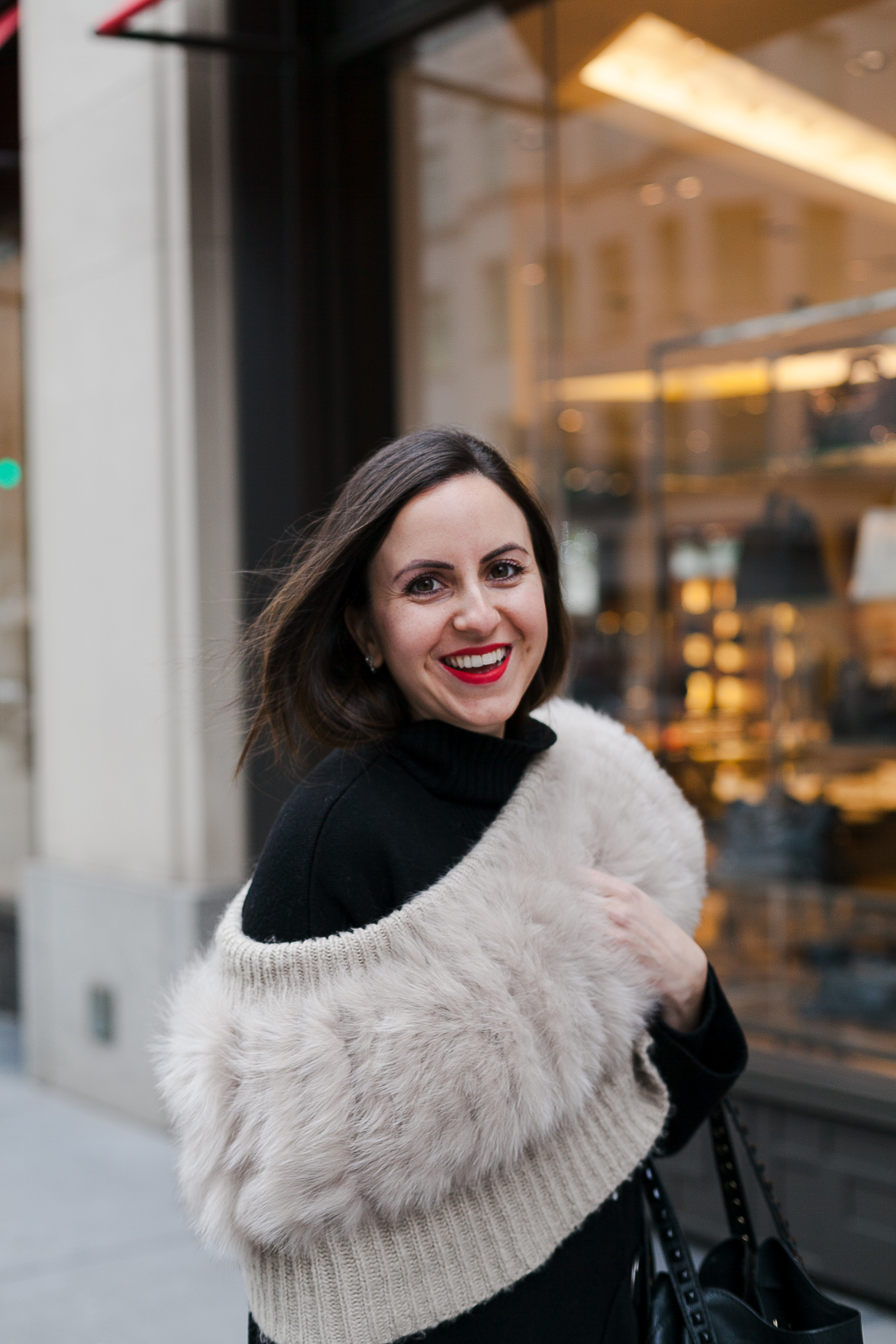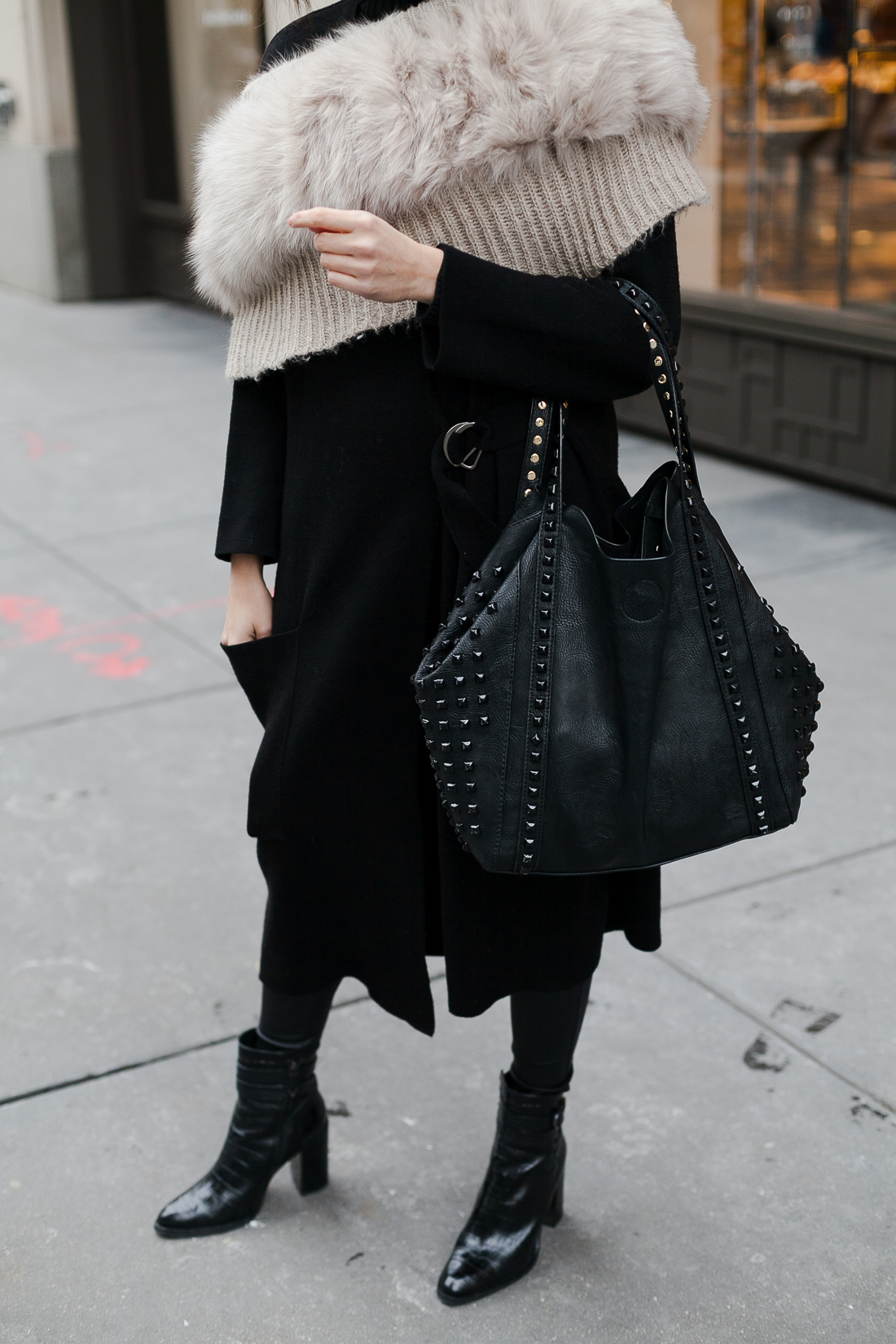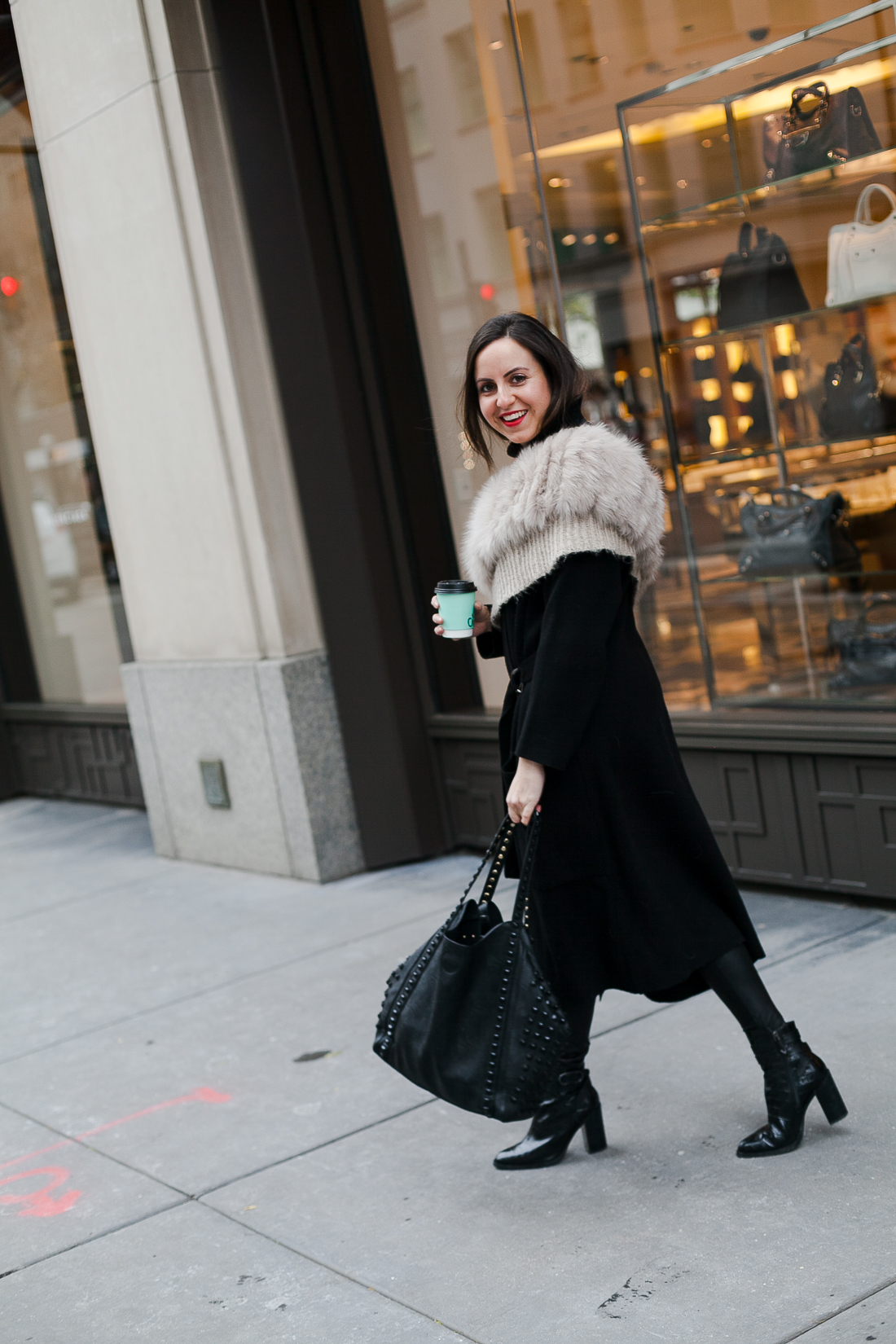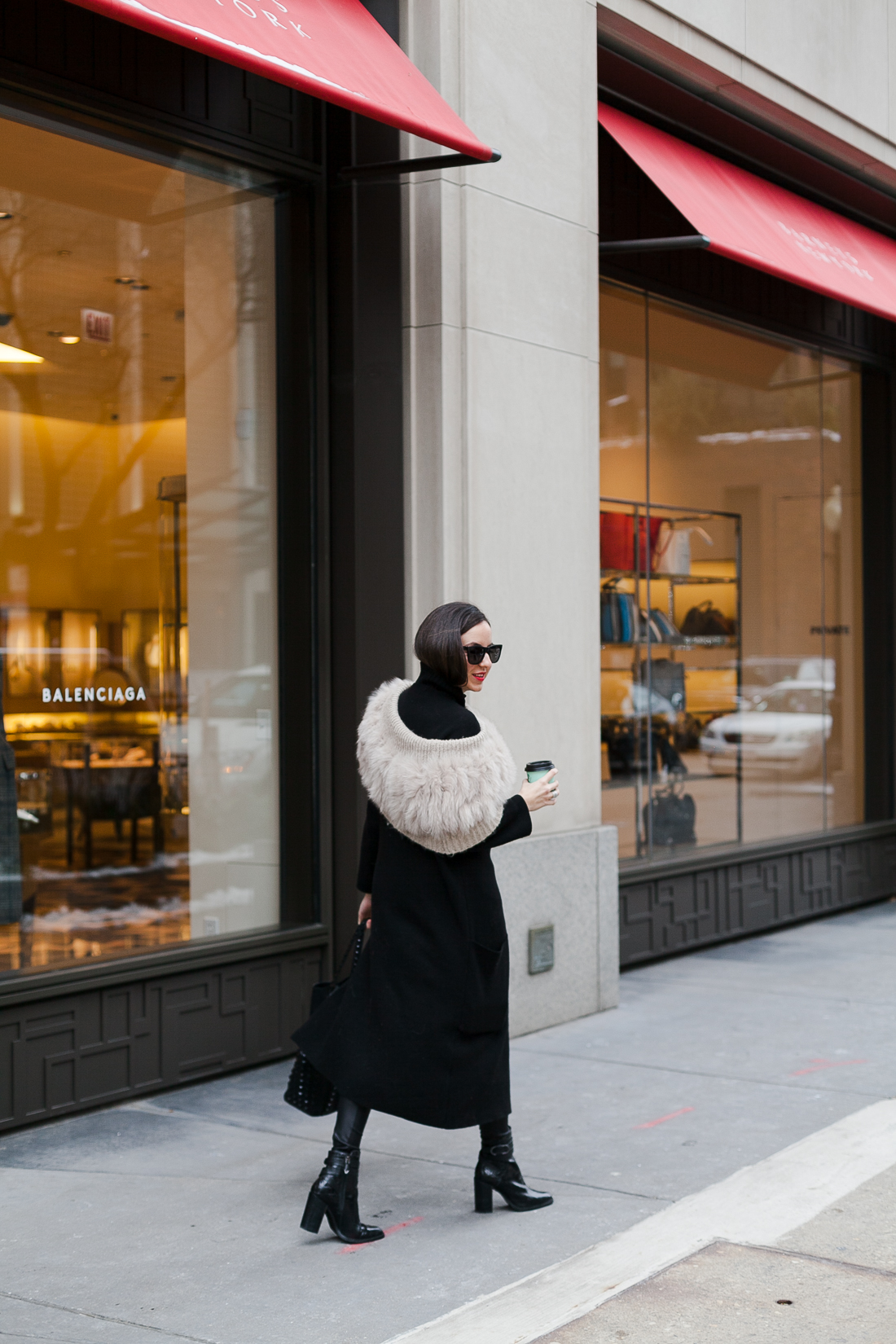 While this look was shot in the streets of Chicago it could have just as easily been worn on the Champs se Elysees. That's the thing about timeless, classic pieces…they not only transcend time but continents, too.
Photos by Jennifer Coffey Photography
MORE OF THIS LOOK