Despite how much you might love to travel, find me one person that likes being cooped up for 13 hours, 40,000 feet above ground with dry air and a lack of personal space. Nevertheless, our discontent does not stop us from boarding and transferring and waiting in endless layovers; we continue to explore the world!
Since we are leaving on another trans-Atlantic flight next week, I've come to understand how important it is to know how to dress for long-haul flights. I've created an outfit that's not only comfortable and sophisticated but can transition from day to night and is even worthy of a first class bump-up!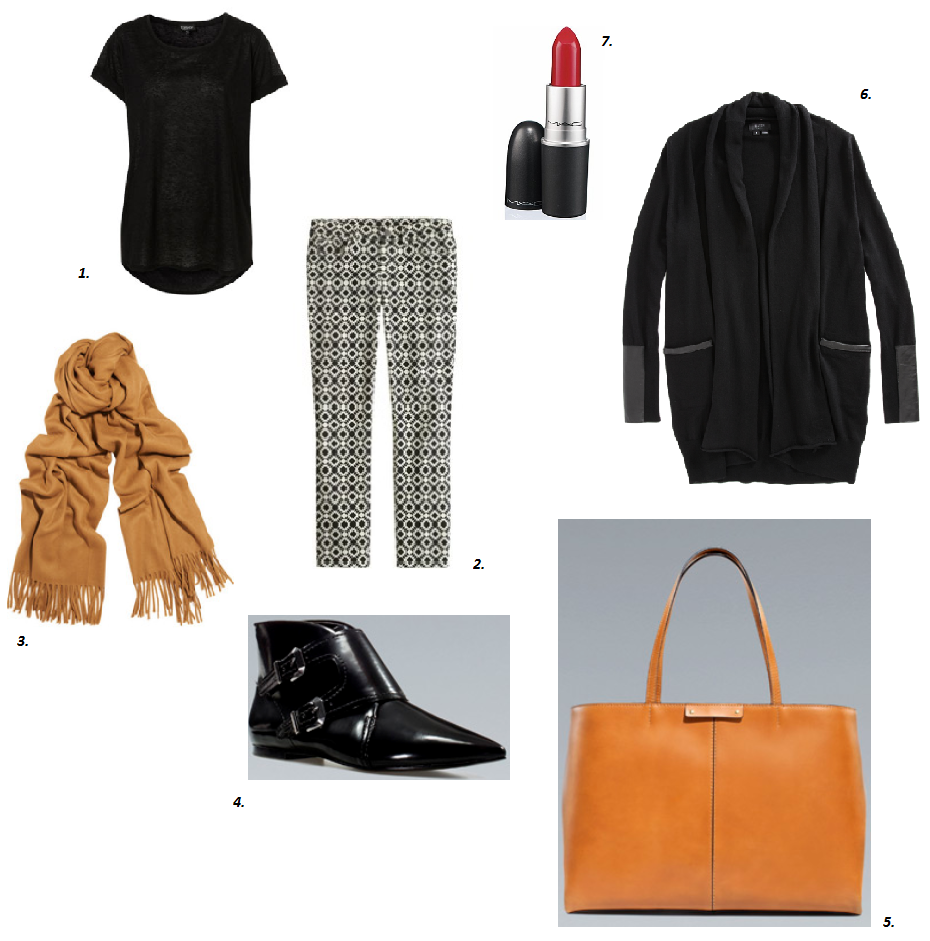 1. Black Tee// 2. Geometric pants// 3. Camel Scarf// 4. Patent Booties// 5. Leather Tote// 6. Black Leather Wrap Sweater// 7. Red Lip
Safe and fashionable travels!
Y